Newsletter August 2018
Published by
Kayleigh Ebenrick
on August 1, 2018
Now easier to log in!
It is now easier to reset your Password & obtain your Username! We listened to your feedback and simplified the login and Password reset process.
Did you know...? It's rarely the password that's wrong. 99% of the time, people cannot log in because they don't enter the correct Username.
If you request it, an email containing the correct Username will be sent to your email address. If you still have questions, just call us at the office. 1+813-551-3197.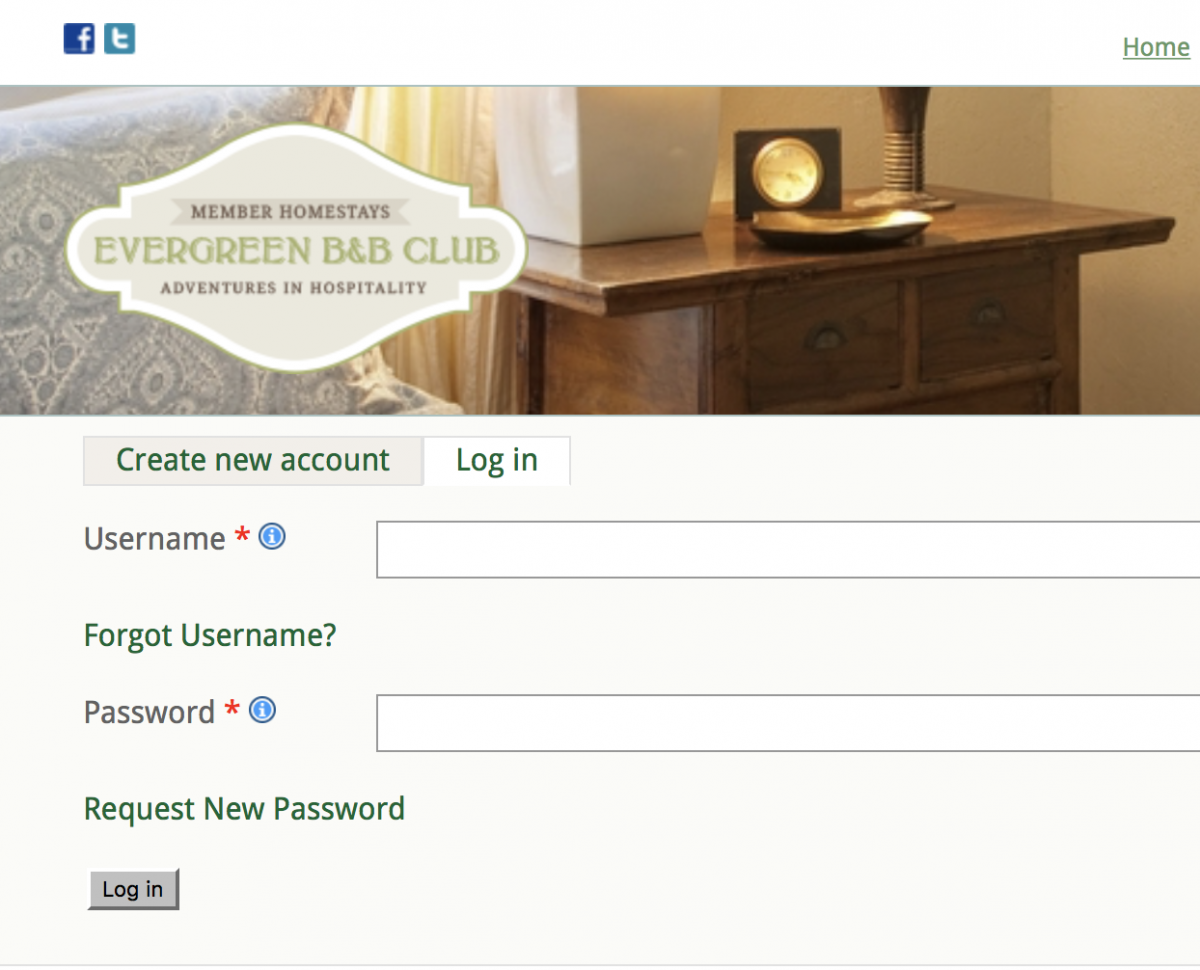 Track Where You've Been... We've Got a Feedback Tab!
We often get requests from members wanting a way to track where they've been and with whom they have stayed. It's all on the Feedback Tab.
This is for hosts as well as guests. After a visit, you can go online and tell others what made your stay so enjoyable. Consider sharing remarks about the Evergreen member as well as the accommodations and what you did while in the area (sightseeing, quilting convention, attending a graduation...). Please include the date of your stay.
Your comment could say: Our stay with John and Mary was our first experience with Evergreen, and because of their hospitality we are looking forward to meeting more members. They were extremely gracious, provided excellent breakfasts and conversations, and their home was lovely. June 2018.
Or something like this: Audrey & Dan were a pleasure to stay with. Since I was traveling solo, it was so nice to have their company visiting several places. Audrey's breakfasts were really scrumptious! April 2018.
Or even simply: Martha and her daughter Suzanne were lovely guests. Courteous & outgoing. We had a delightful time! October 2017.
The same comment will show up on both the host's page and on the guest's page.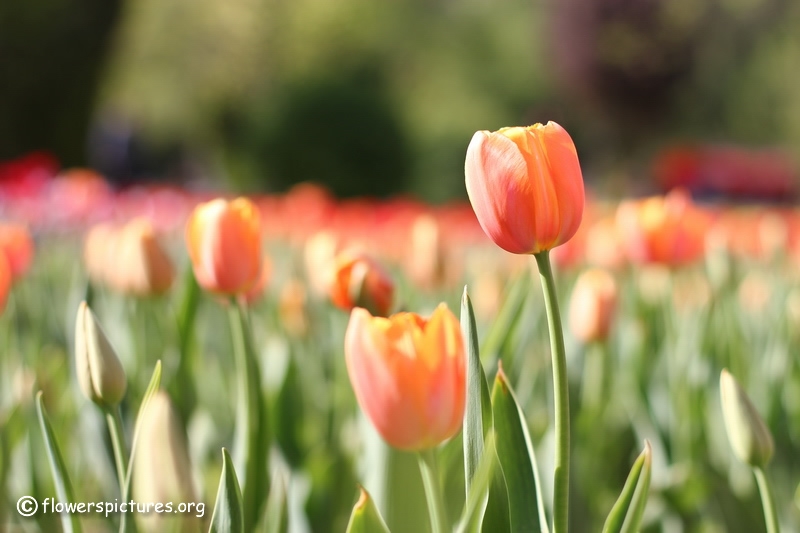 Need Website Help? There are Tutorial Videos Available
Once you log in to evergreenclub.com, you are in the Lounge. Scroll to the bottom and look on the left side. Click Website Tutorial Videos. Look at the image below. It's a screenshot of the Member Lounge page. In the bottom left-hand corner, you will see "Website Tutorial Videos" listed in green. When you click (from the evergreenclub.com website) to go check out those videos, please note that you are leaving evergreenclub.com and going to YouTube (a video viewing & sharing platform). In order to keep going with your Evergreen planning, you'll need to return to evergreenclub.com.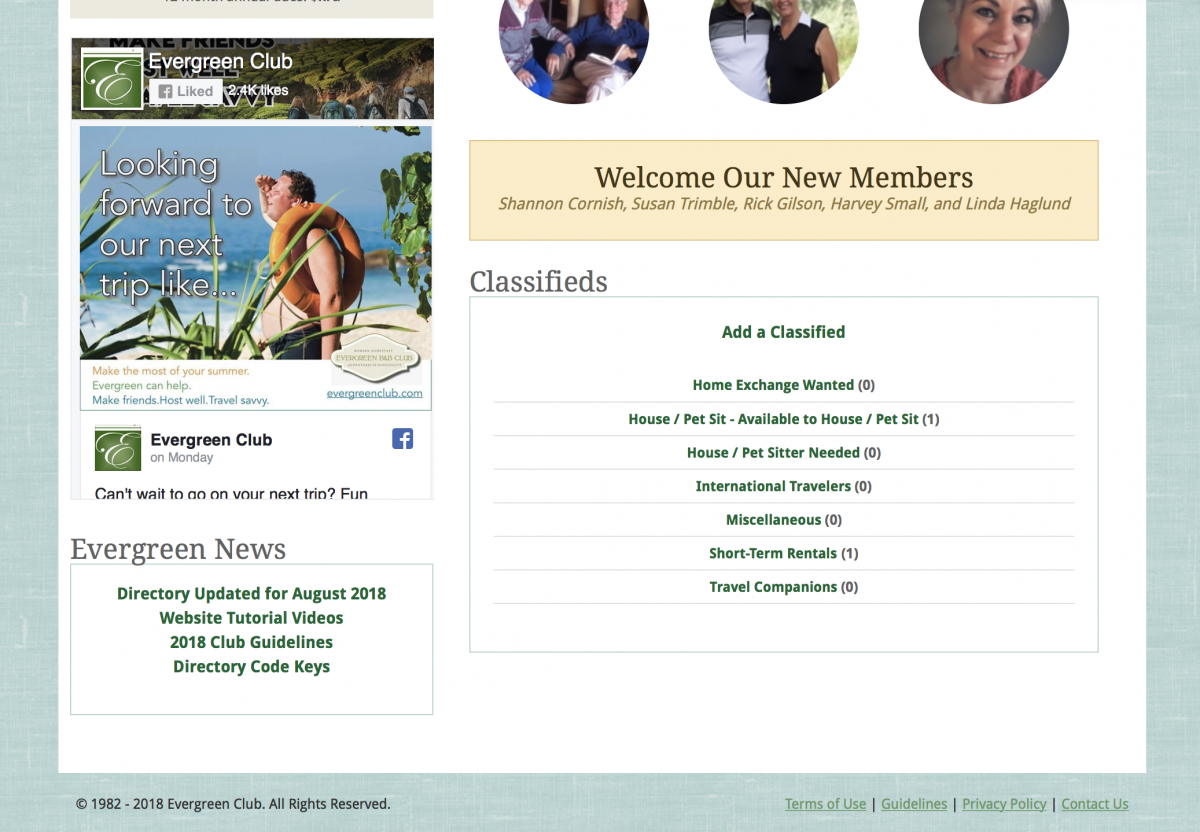 Weather Check
Are you traveling soon? Be sure to check local weather conditions and/or situations before traveling to your destination. A host may be pre-occupied with emergency conditions like flooding, wild fires, etc and not think to call.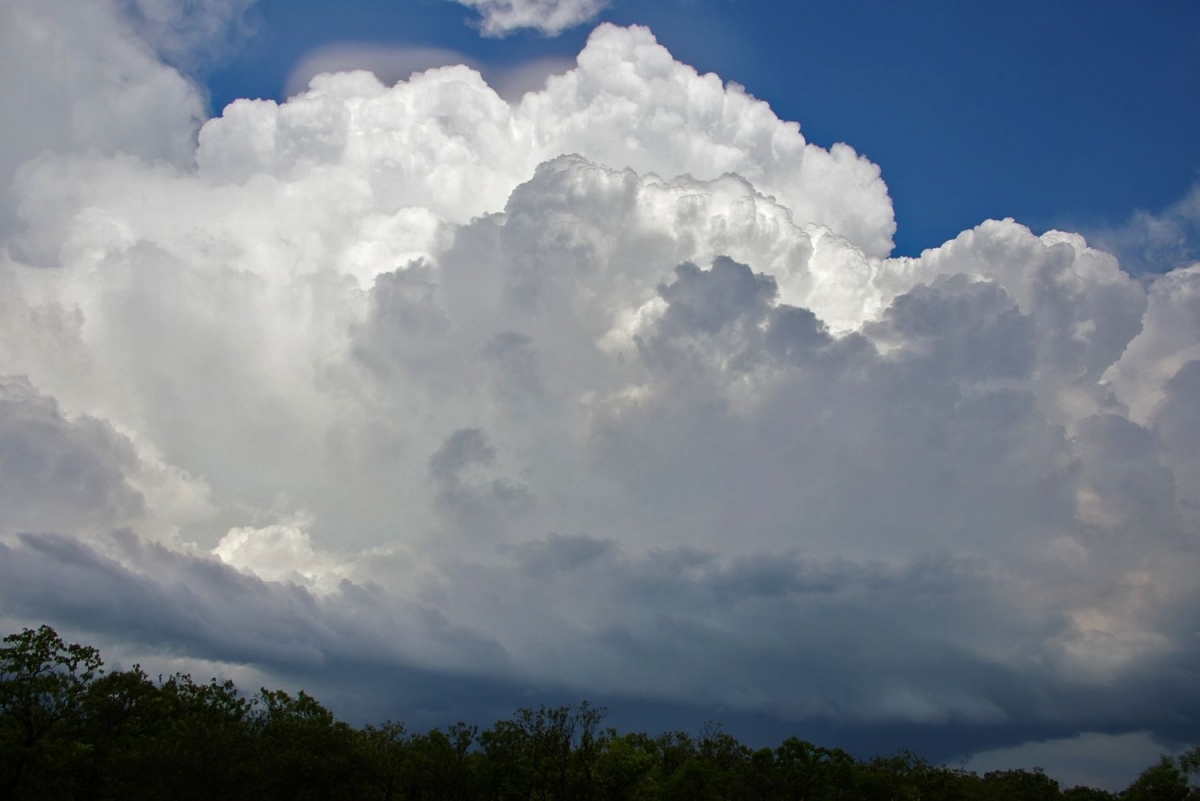 Non-member Travel Buddies
Trips are more fun with a friend. Have a trip coming up and think you might want a companion? Guess what? You can travel with a friend that's not a member! Just let your host know. If you have a friend that would love Evergreen, invite them to join you. Experiencing Evergreen is the best way to get people to join.
Upcoming Events
Plan ahead for the James Dean Festival & Car Show in Fairmont, IN Sept 28-30. We have 9 nearby members! www.showmegrantcounty.com Go to their Events tab to see the September calendar.
Happy Travels,
The Evergreen Team
Click to DOWNLOAD a PDF of this month's Evergreen Newsletter
Mobile / International: 1+813-551-3197
USA landlines: 1-800-962-2392
A monthly publication of the Evergreen Bed & Breakfast Club: A homestay travel club for people over 50 & seniors. Make friends. Host well. Travel savvy.