Newsletter September 2018
Published by
Kayleigh Ebenrick
on September 1, 2018
Hey look! We got a new logo!
Track Where You've Been! Travel Log / Feedback Tab
After a visit, you can tell others what made your stay so enjoyable, while simultaneously creating a chronological record of where you stayed. Just go to the Travel Log / Feedback tab on a member's profile to write a comment. The same comment will show up on both host's AND guest's page. Consider sharing about the Evergreen member(s) as well as the accommodations and what you did while in the area (sightseeing, attending a graduation...). Please include the date of your stay.
It will appear in this format: Gene & Barbara Travis wrote about Dusty & Janas Burton on September 06, 2018. We stayed with Dusty and Janas on our way to & from Upper Michigan and we enjoyed thier hospitality, the golf cart tour of their farm and all of Dusty's many hobbies. Thanks again for a very enjoyable time. -- Gene & Barb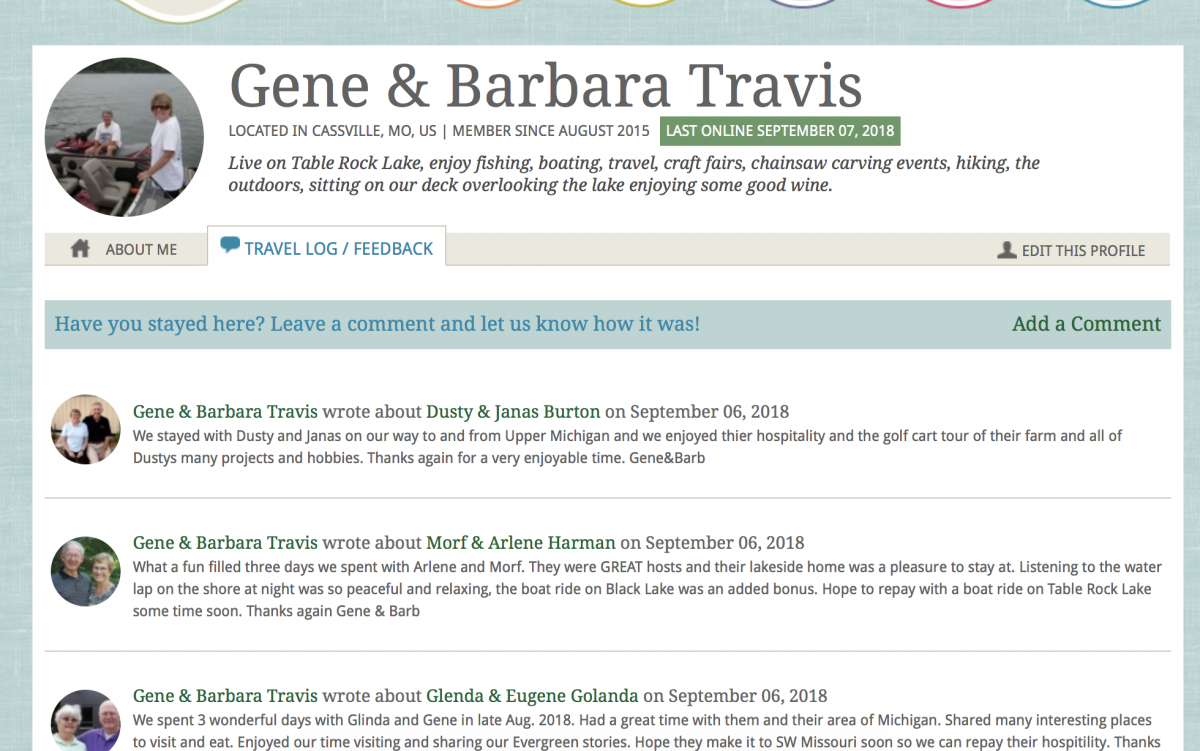 Take A Small Trip... Austin, Texas
If you're near Austin, TX at this time of year, be sure to go see the bats! 1.5 million Mexican Free Tailed bats live under the Congress Ave. bridge in downtown Austin. Promptly at sunset during the warm months, all the bats fly out from under the bridge to eat their weight in mosquitos! Aren't we grateful for them! Stand on the bridge or rent kayaks for a unique perspective.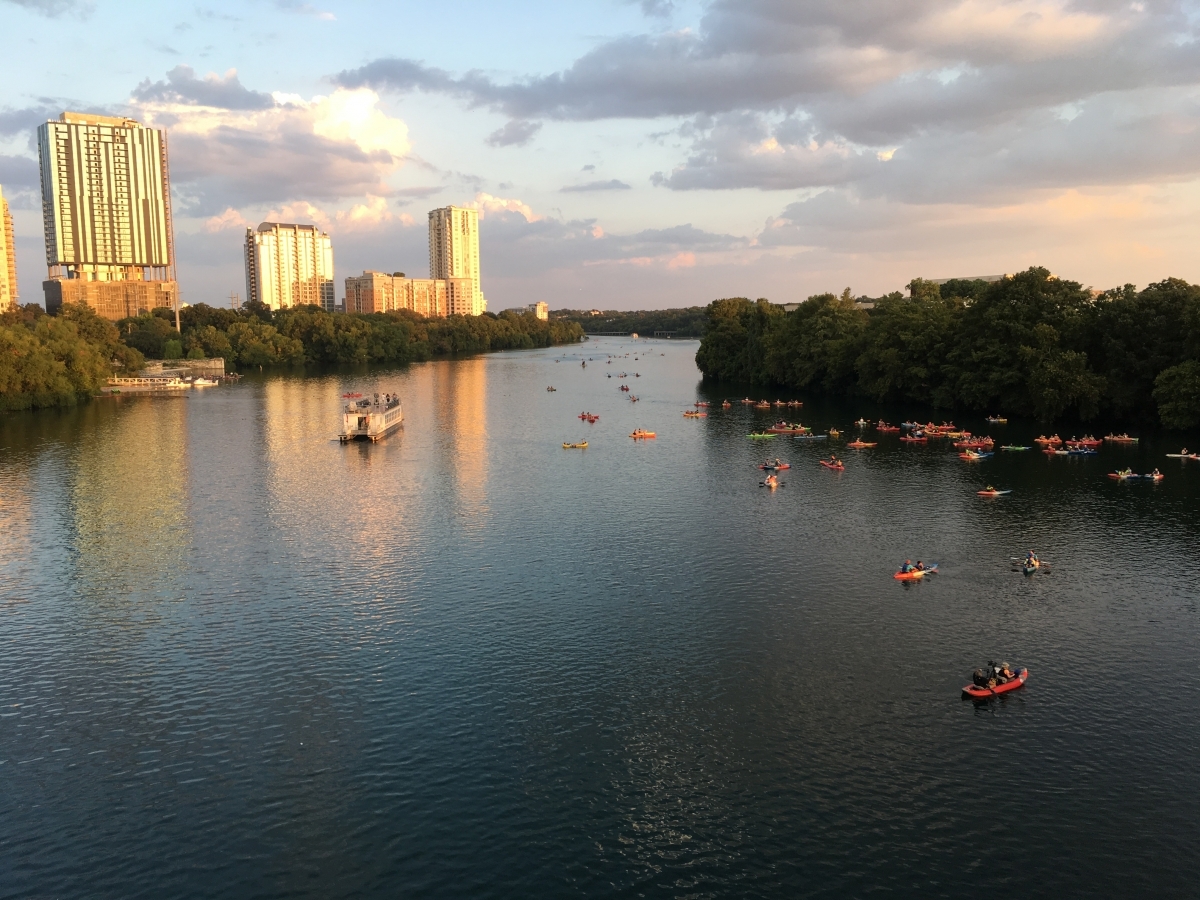 We have several members you can stay with while you experience other Austin fun, such as Barton Springs or go boating on Lake Travis. Just type "Austin" in the online Map Search to start planning your vacation!
Bat Facts! Look at this fascinating little diagram! It's never too late to learn something new.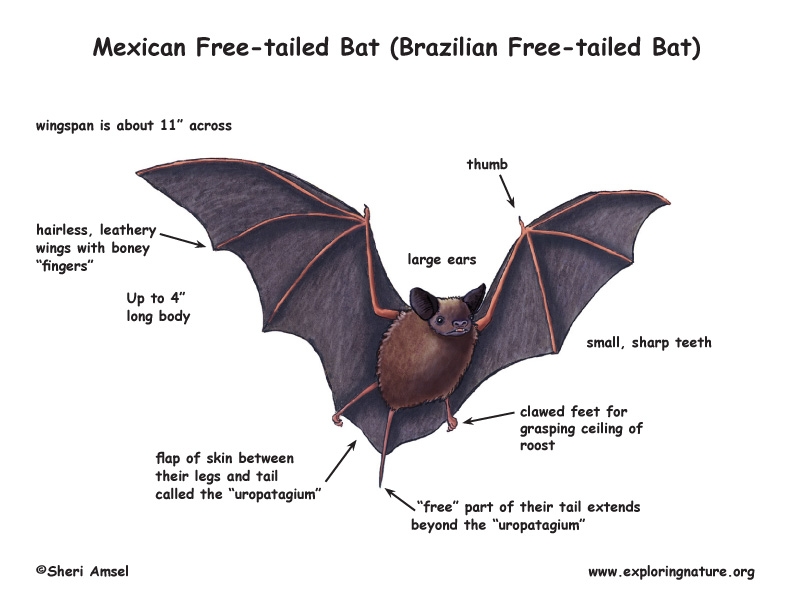 Happy Travels,
The Evergreen Team
Click to DOWNLOAD a PDF of this month's Evergreen Newsletter
Mobile / International: 1+813-551-3197
USA landlines: 1-800-962-2392
A monthly publication of the Evergreen Bed & Breakfast Club: A homestay travel club for people over 50 & seniors. Make friends. Host well. Travel savvy.