Newsletter // August 2020
Published by
Kayleigh Ebenrick
on September 1, 2020
The focus of this month's newsletter is mostly on Healthy Travel as we look forward to resuming our normal way of life, which includes traveling to relax, learn, explore, and visit our loved ones.
The Goal
Our goal right now is to keep you informed so you can relax and feel comfortable about your travel decisions. If you would like more details on how the Evergreen Club is handling health-related questions, please read our Healthy Travel letter.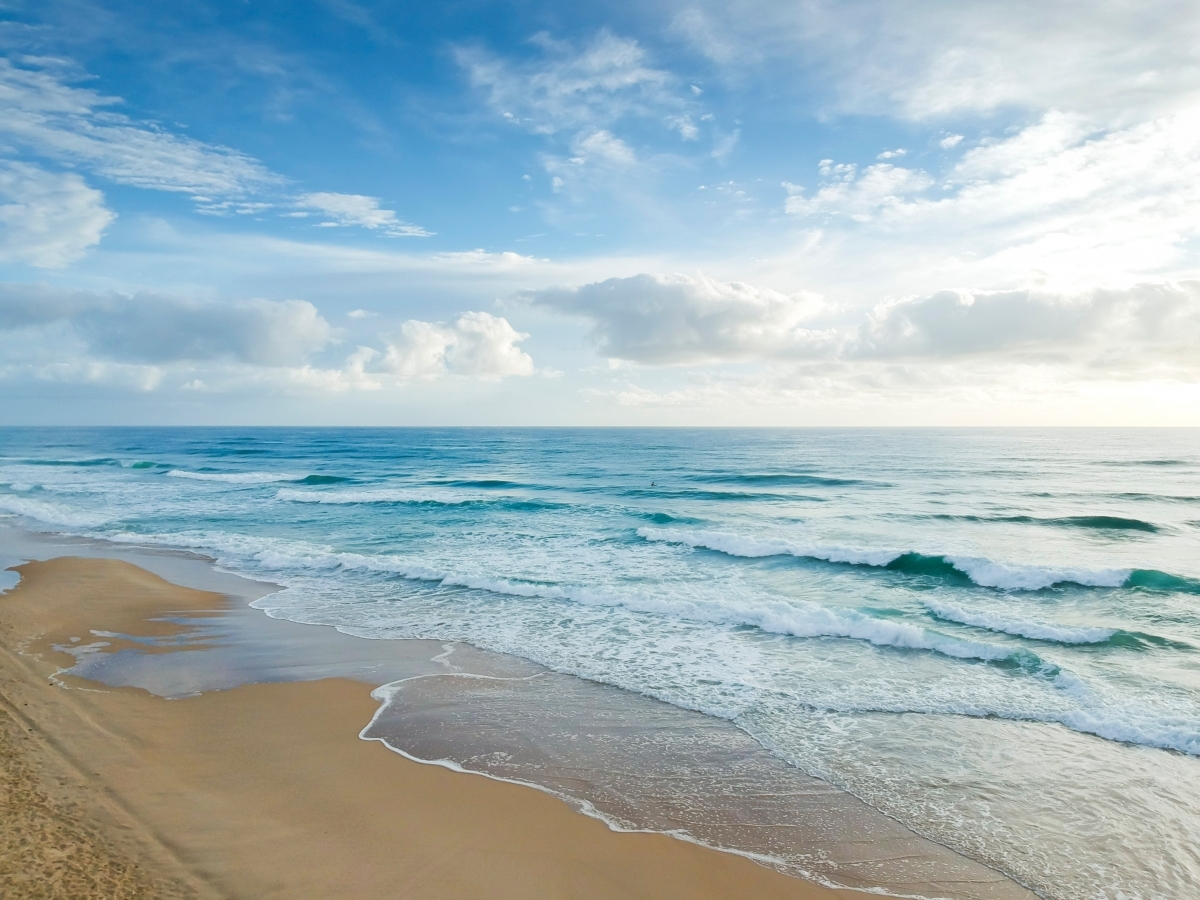 Comfortable Hosting
In case you were wondering...
Yes, you are able to host and travel. However, since this is a club of unique individuals, The Evergreen Club is not making any blanket statement of whether or not you can/should host or travel. Each host and guest must decide and set the rules for his/her own home.
If you are not comfortable hosting, please download this photo of the red X below and post it as the first picture in your photos on your member Profile. This will notify other members at-a-glance that you're not ready to host yet. This eliminates unwanted hosting requests and will save everyone lots of time.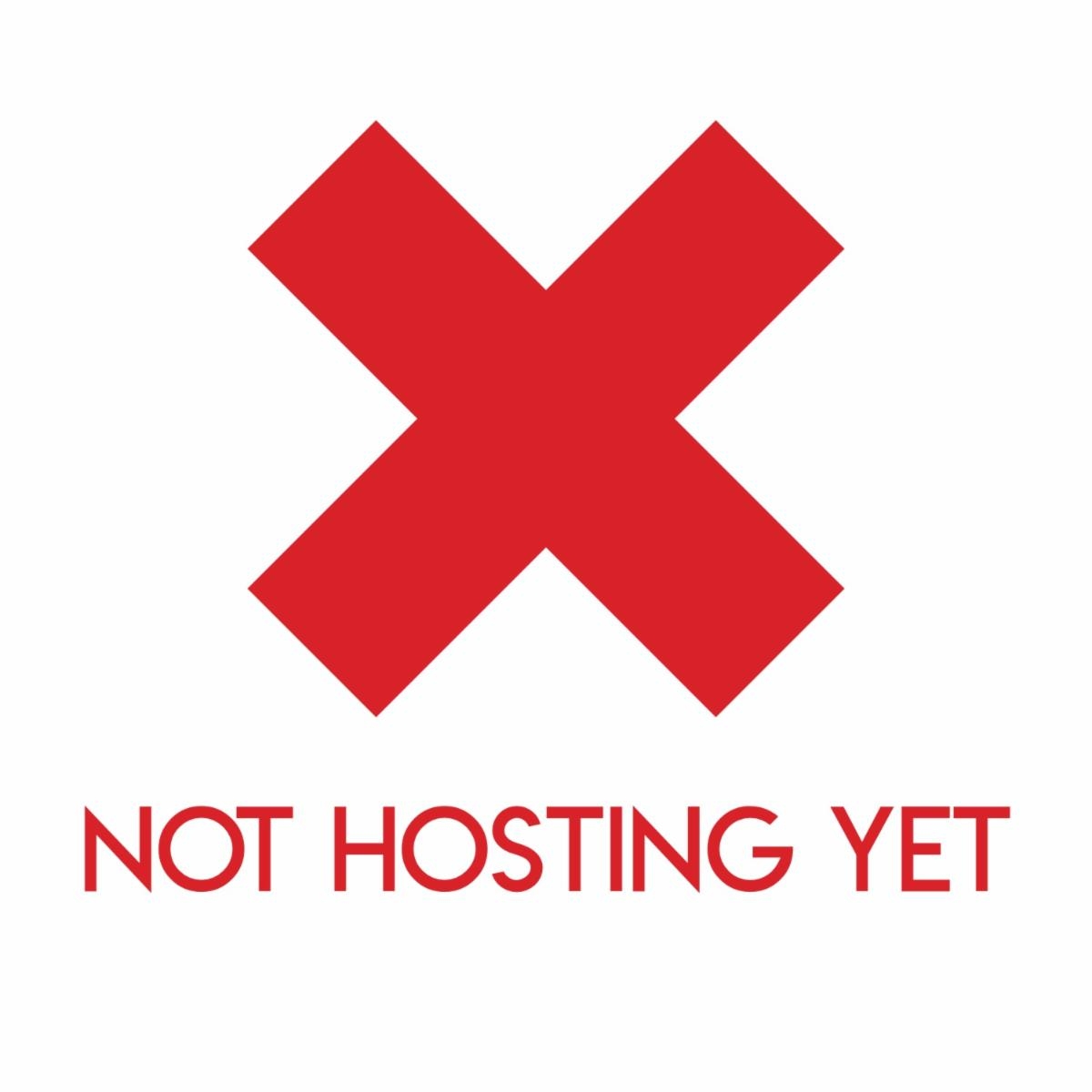 As always, communication is key.
How will this help me on the Evergreen website?
Glad you asked! Let's take an example. Enter a location you'd like to visit on the Map; see results in the "View a List" format. You'll then quickly be able to glance down the list to see who prefers to not host at the moment, indicated by the X profile photo.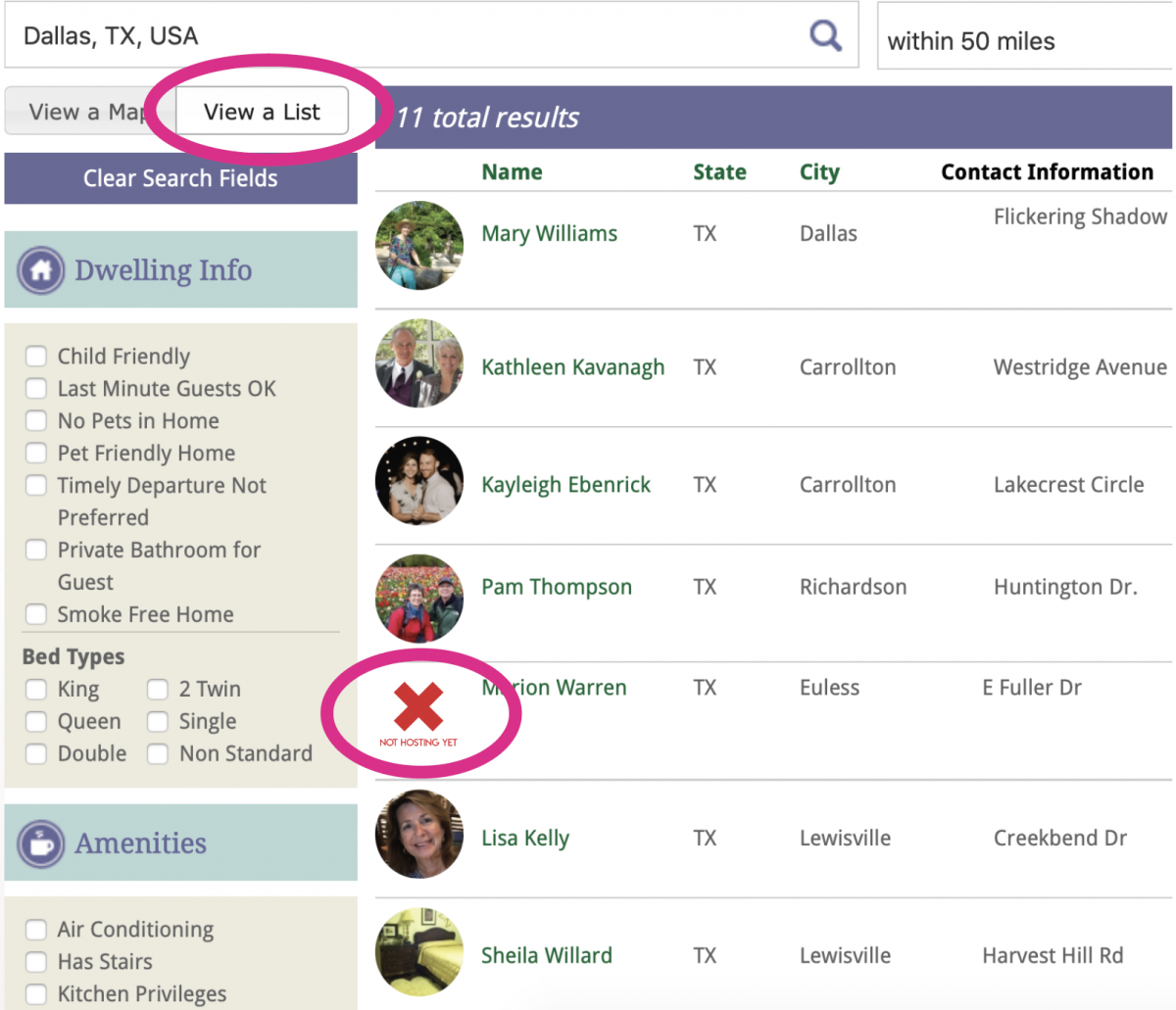 If you have any questions about how to post the X to your Profile, please call Kathleen in the Evergreen office.
Speaking of healthy travel...

Join us for our upcoming Sunday VTE calls. Mark your calendars for Sunday, September 13th, at 7pm Eastern for a special program. During our Zoom video we will welcome an expert on Infection Prevention to speak with us and answer questions about covid-19, what the CDC reports mean, and steps we can take to begin traveling again! See you then!
Again, here are the details on how the Evergreen Club is handling health-related questions, please read our Healthy Travel letter.
Looking Forward
We're excited to start planning trips again! A driving trip/ road trip is a great way (instead of flying and having the whole airport experience) to get out and do some weekend get-aways. And you can take comfort in knowing that instead of dealing with an entire hotel full of people, you'll just have your friendly host (or host couple) there to greet you and make you feel at home. Bring your own hand sanitizer and disinfectant wipes if that'll make you feel more comfortable.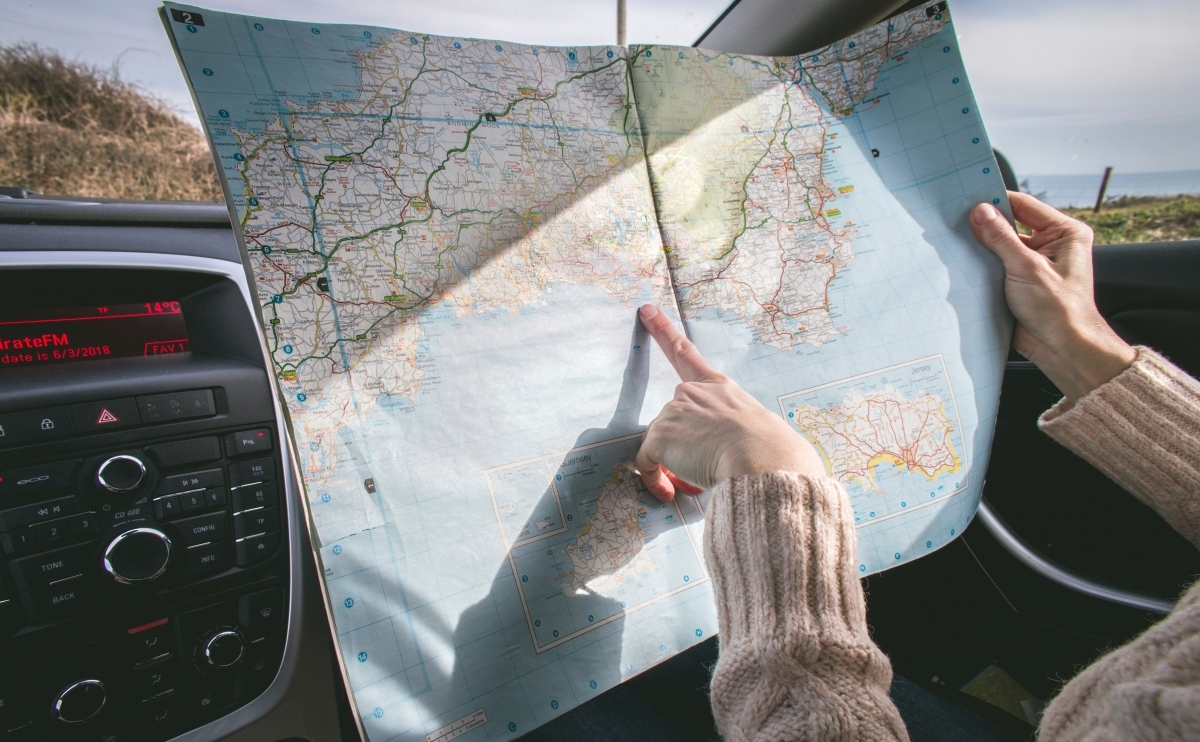 Reminder: Membership Rewards!
Generate a new membership = get a free month! Really! It's that easy. What's more fun than rewards?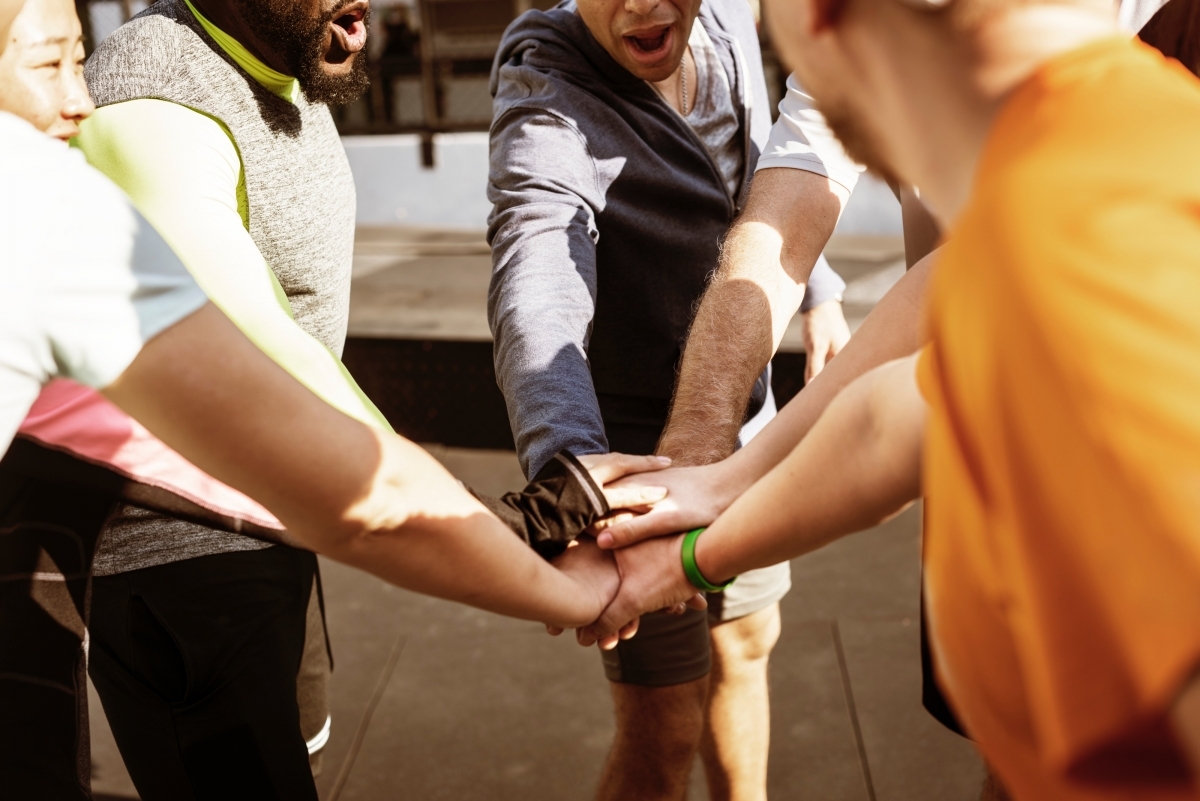 What's your story?
Do you have any stories about Evergreen experiences that have impressed you as being "above and beyond"? You can email them to kayleigh@evergreenclub.com and we'll get a feature story written up for all to enjoy!
Happy Travels,
The Evergreen Team
Click to DOWNLOAD a PDF of this month's Evergreen Newsletter
Mobile / International: 1+813-551-3197
USA landlines: 1-800-962-2392
A monthly publication of the Evergreen Bed & Breakfast Club: A homestay travel club for people over 50. Make friends. Host well. Travel savvy.