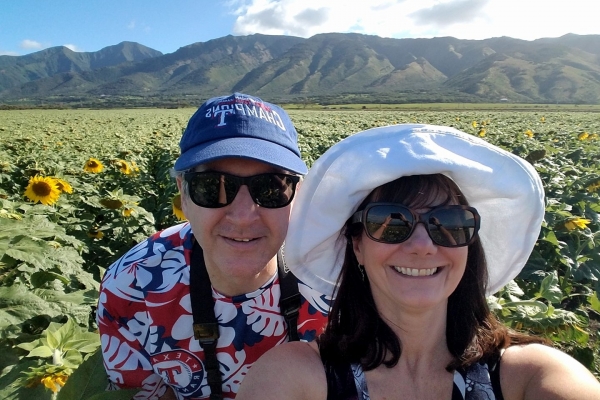 Evergreen Brochure
Published by
Kayleigh Ebenrick
on January 2, 2019
Have a friend who would be just perfect as a member of the Evergreen B&B Club?
Go ahead and invite them!
Here's a downloadable Brochure PDF that you can send to them in an email. Since it's a PDF, it's printable, but bear in mind that it's meant to be full-bleed (color all the way out to the edges) and tri-fold, so the printing can be quite tricky. If you'd like us to mail you some of the official printed out brochures, please email us at info@evergreenclub.com to request them, and we will send them your way. They look like this: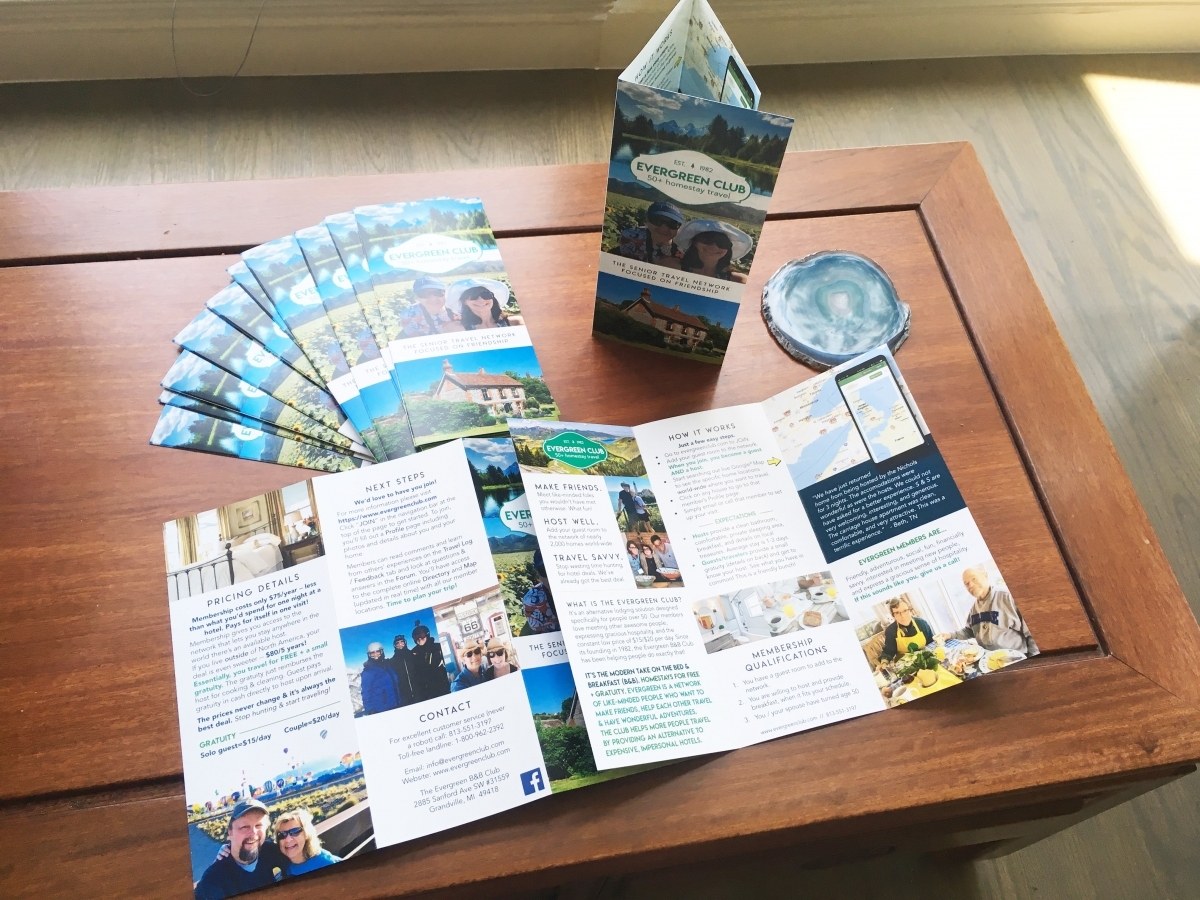 Or you could email it to your friends as an attachment as a PDF. Simply download it by clicking here: downloadable Brochure PDF. You can then save it to your computer. Then when you email your friends, you'll click the little paperclip in the email to attach the document. Your friends will then just click the attachment to open it. All very simple. :-)
Or you could save a JPEG photograph from that PDF, and insert it right into the body of your email (in case you have friends who do not open attachments). If you just send it in an email as a JPEG photograph, it'll look like this (the colors will not be as vibrant as the PDF form).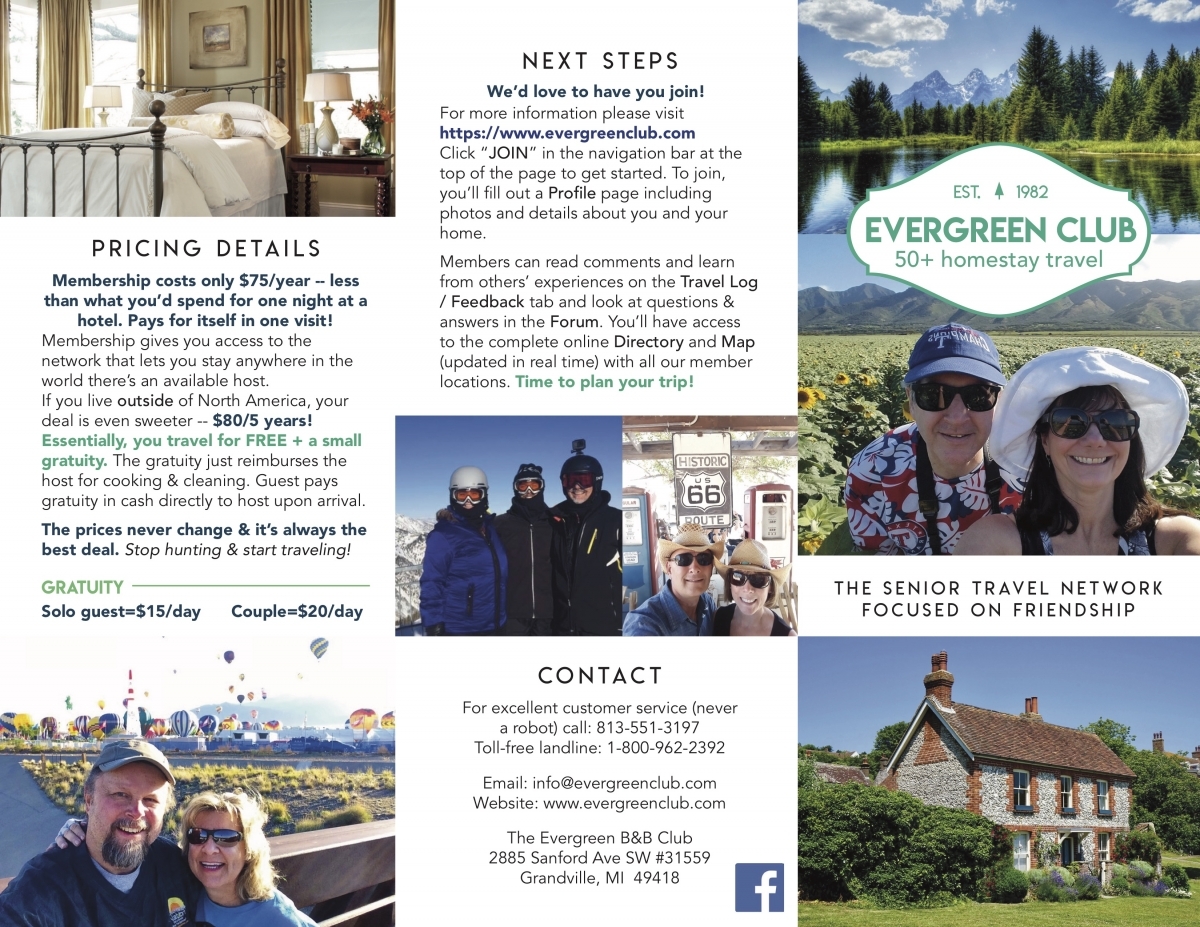 We think it looks pretty good and is a concise way of communicating what the club is all about.
But, if the Brochure is not your style, here it is in written-out form.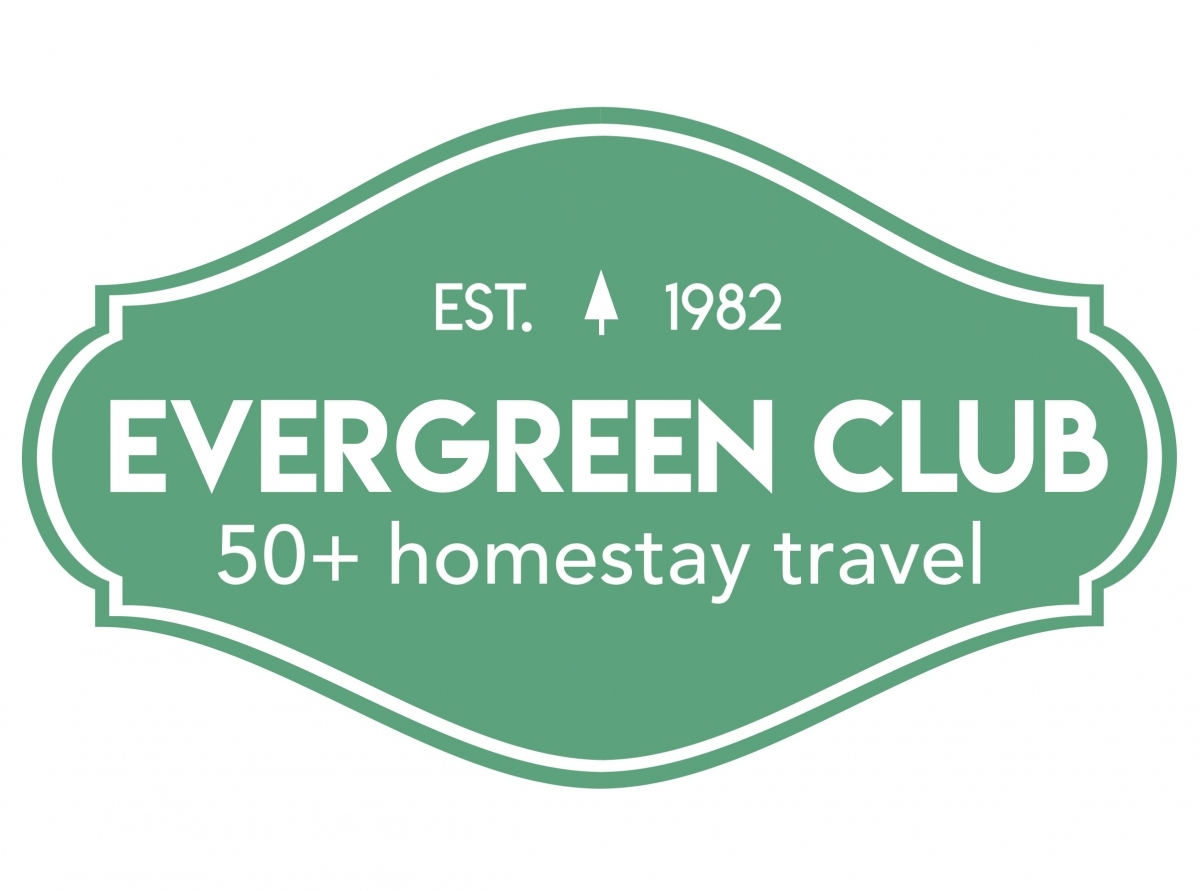 Est. 1982 / The Evergreen Club / 50+ homestay travel
The homestay travel network focused on friendship.
Make friends -- Meet like-minded folks you wouldn't have met otherwise. What fun!
Host well -- Add your guest room to the network of nearly 2,000 homes.
Travel savvy -- bed & breakfast homestays for FREE + a small gratuity.
Stop wasting time hunting for hotel deals. You know you're getting the best deal becuase it's always a constant daily gratuity of $15 for solo travelers, and $20 for couples.
What is the Evergreen B&B Club?
It's an alternative lodging solution designed specifically for people over 50. Our members love meeting other awesome people, expressing gracious hospitality, and the constant low price of $15/$20 per day. Since its founding in 1982, the Evergreen B&B Club has been helping people do exactly that!
It's the modern take on the bed & breakfast (B&B).
Homestays for free + gratuity. Evergreen is a network of like-minded people who want to make friends, help each other travel & have wonderful adventures. The club helps more people travel by providing an alternative to expensive, impersonal hotels.
Member Testimonial
"We have just returned home from being hosted by the Nichols for 3 nights. The accomodations were wonderful as were the hosts. We could not have asked for a better experience. S & S are very welcoming, interesting, and generous. The carriage house apartment was clean, comfortable, and very attractive. This was aterrific experience." - Beth, TN
How it works
Just a few easy steps:
Go to evergreenclub.com to JOIN.
Add your guest room to the network. When you join, you become both a guest AND a host. The beauty of the Evergreen Club is that you "pay it forward" by way of hosting other members. It's like this: because you have enjoyed wonderful accommodations at just $20/night, you are thrilled to help other members do just the same.
Start searching our live Google® Map to see the specific home locations where you want to travel.
Click on any house to go to that member's Profile page.
Simply email or call that member to set up your visit.
Expectations
Hosts: provide a clean bathroom, comfortable, private sleeping area, breakfast & details on local treasures. Average stay is 1-3 days.
Guests / travelers: provide a small gratuity ($15/day solo, or $20/day couple) and get to know your host. See what you have in common! This is a friendly bunch!
Membership Qualifications
You have a guest room to add to the network.
You are willing to host & provide breakfast when it fits your schedule.
You or your spouse has turned age 50.
Evergreen members are...
Friendly, adventurous, social, fun, financially savvy, interested in meeting new people, and express a gracious sense of hospitality. If this sounds like you, give us a call! 813-551-3197
Pricing details
Membership costs only $75/year -- less than what you'd spend for one night at a hotel. Pays for itself in one visit!
Membership gives you access to the network that lets you stay anywhere in the world there's an available host. If you live outside of North America, your deal is even sweeter -- $80/5 years!
Essentially, you travel for FREE + a small gratuity. The gratuity just reimburses the host for cooking & cleaning. Guest pays gratuity in cash directly to host upon arrival.
The prices never change & it's always the best deal. Stop hunting & start traveling!
Gratuity
Gratuity reimburses the host for cooking & cleaning. Guest pays gratuity directly to host.
Solo guest = $15/day.
Couple = $20/day.
What now?
We'd love to have you join! For more information please visit https://www.evergreenclub.com.
Click "JOIN" in the navigation bar at the top of the page to get started. To join, you'll fill out a Profile page including photos and details about you and your home.
Members can read comments and learn from others' experiences on the Travel Log/ Feedback tab and look at questions & answers in the Forum. You'll have access to the complete online Directory and Map (updated in real time) with all our member locations. Time to plan your trip!
Contact
Mobile + International calls: +1-813-551-3197
Toll free from USA & Canada: 1-800-962-2392
Email: info@evergreenclub.com
Follow us on Facebook at https://www.facebook.com/EvergreenClub/.
Click to get the downloadable Brochure PDF.
A publication of the Evergreen Bed & Breakfast Club: A homestay travel club for people over 50. Make friends. Host well. Travel savvy.