"Disrupt Aging" (the Book) & the Evergreen Club: Common Goals
Published by
Kayleigh Ebenrick
on January 25, 2019
Have you ever wondered if changing your thought could "disrupt aging"? Today, we'll explore a relatively new book (published 2016) and a well-established travel club (founded 1982) who both strive to challenge the world's beliefs on age. They share the common goal of taking a new approach to aging.
Disrupt Aging
Disrupt Aging by Jo Ann Jenkins, CEO of AARP is a book that urges its readers to contest the commonly held ideas about ageing. On social media, the book and the movement is designated by #DisruptAging and seems to have gained quite a following.
On AARP's website, we find an article detailing some points of the book, as well as sharing reviews and praise earned by the book. The article summarizes, "Jo Ann Jenkins' national bestselling book, Disrupt Aging, was originally released in 2016, and changed the conversation about aging by challenging our outdated beliefs and encouraging us all to re-think the negative stories we tell ourselves and each other about growing older."
Sheryl Sandberg, COO of Facebook and founder of LeanIn.Org praises the book; "Jo Ann Jenkins's Disrupt Aging is spot-on: every single year is a gift. By confronting the most common stereotypes about aging, this book will help us all live each year to the fullest."
The new paperback version of was released on April 10, 2018 and has sparked new buzz and conversation on this extremely relevant subject. Aging, and having the guts to challenge the claims of aging is a hot topic, discussed across many channels and outlets. Considering that there are 188 comments just in the discussion forum on the book (at the time this article was written) one can conclude that this is indeed a topic that hits home with many people.
What do readers say?
The following comments on the book come from this online forum. To see the full forum, click here.
Many of the comments are positive:

Tb65756982 wrote on Jun 10, 2016 "I just started reading this book. Loving it so far. Its interesting, when I feared it would be boring. Thanks for writing it."

isabeld523614 wrote on Jun 4, 2018 "I read your book with great interest. I do believe we are pioneers on this great path of adventure. I feel words like elder, seniors etc are passé . The Prime Minister of Singapore a few years ago said their Country were no longer using these old words but now this group of people were going to be called "pioneers". I wholeheartedly agree with him. I am definitely a pioneer striking out on a great adventure with the tools of life and support from organizations like yours to help me on the way."

Others were... not as positive:

voutyblonde wrote on May 8, 2018 "Boe Workman actually wrote this book. Jo Ann Jenkins only inserted anecdotes about how wonderful it is to be a wealthy woman. Overall, it is a lame read, designed to make those of us in the spiraling middle class feel as if we are beneath the mighty Ms. Jenkins. It is a waste of money."

Tree51 wrote on Jun 28, 2018 "Just read the book and kept hoping it was going to get better. I'm very glad the topic is being discussed, of course, but I think we really need to do more than each take care of our selves. We need to take some kind of actions to really get the word out there that aging happen to us all and it is not a bad thing - doesn't have to be. And we need to DO some things to make the lives of older people of all socio-economic situations better. I have a lot to say - maybe I'll write a book!"

Some think the discussion is irrelevant all together:

Mp38671069 wrote on Jun 24, 2017 "I don't understand all the age talk....I know there's a lot of us (baby boomers) but age is what it is.. I mean we weren't just dropped into an age group. We have history and a life story and families and work history. It's a simple progression. I really don't feel any different. I don't need to "disrupt" anything. I get the flow and I go with it. I'm enjoying my retirement. I worked 46 years to get here. Hoping to do some of the wonderful things listed in articles, travel, "find my passion", maybe fall in love for the last time....but I know this I'll go at in the progression of my life up until now one day at a time. I also have an answer for people who love to say, " Gosh you look younger than that!" I say that I've always been a little immature for my age."

Some are insulted to even be called "seniors":

passehls wrote on Jun 30, 2016 "Seniors is just another title for people to place on me to limit me. I refuse to answer to it or consider me in the group. I'm a guy...with unlimited potential and when I choose not to accept failure I have the ability to do whatever anyone else can do. End of story."

Then this interesting perspective was shared:

pd3603506 wrote on Jun 25, 2016 "Age is really a state of mind. Being positive, spirit filled and committed to each and every day with optimism can only bring good results. Take good in and good will come out. Honor, respect and a clear love and understanding of the world around us goes a long way towards making this world a better place overall!"
It is really good to see this variety of feedback on the book, and that it's generating a lively discussion, because it means that people care. This subject continues to gain traction as more and more people tick past the invisible landmark of 50 years old and categorize themselves as 'over the hill'. If you fall into the category of people that DO care about the "silver economy" as it is sometimes called, then you are in good company, and you can rest assured that people are working to find solutions.
The question is...
This heightened interest in the subject makes one start to question… Is age just a belief that has been imposed by the traditions of physical human history? Is time a human construct that we use to justify, measure, and keep track of things? Are we actually limiting the joy, fruitfulness, and duration of our lives by accepting these theories?
The Evergreen Bed & Breakfast Club
One travel club is striving to see mankind in a different light. The Evergreen Bed & Breakfast Club (evergreenclub.com) is a travel network for people over age 50 (also known as seniors). The difference in their approach is that there's an understanding that one of mankind's greatest needs is to NOT buy into claims of age. The purpose of the Evergreen Club is to benefit these individuals; offering a travel option that includes adventures and new friendships but does not strain a fixed income (or retirement income).
People are Evergreen
Founder Patti Wilson named the club intentionally: The word "evergreen" means ever-lively, vibrant, productive, fruitful, renewing, flourishing. Wilson understood that this idea of being Evergreen included mankind. She challenged the commonly held concept of aging: that people need to decline into inactivity, disease, boredom, forgetfulness, uselessness. Instead, she saw people as purposeful, enduring, good, ever-active, alert, unselfish, productive, and contributing, no matter how many years had passed. Though this is a radical and unpopular thought, the Evergreen Club aims to carry on this vision of upholding a higher ideal of mankind.
How? By the club members demonstrating and expressing these evergreen qualities through making new friends and having new adventures.

Part 1: travel
Travel is one of the most concrete ways to experience renewal and regeneration in one's life. When we travel and have adventures, it enlarges our world. It gives new channels for our thought to take and nurtures creativity. It gets us outside of ourselves and makes us aware of the rest of the world, teeming with life and beauty.
Part 2: friendship
Travel where you don't talk to anyone can be nice... But taking a trip where you learn from others, interact with the locals, and even become good friends with your host family is life-changing. As you can see, friendship is the other crucial ingredient. It's the part of the equation that reminds us that we are not isolated beings living in our own separate bubbles. Loneliness is the worst - and many of us struggle with it. We're all in this world together, and it benefits us to interact with others because it stimulates our minds, and brings joy, sweetness, and opportunity to our day. Gloria, a member in Illinois wrote after a stay with a fellow member, "We came as Evergreeners and we left as friends."
Part 3: affordability
Travel is really difficult if you cannot afford to stay in some pricey hotel or Airbnb. Even reasonably priced hotel costs add up quickly. The Evergreen Club is a network of homestays, making it the most affordable way to get clean, comfortable lodging.
So that's what the Evergreen Club does:
It fuses travel with friendship and does it all on a platform that makes it financially feasible. The club helps more people travel by providing an alternative to expensive, impersonal hotels and Airbnb's.
In the Evergreen Club, members both host & travel, creating opportunity for these unselfish, meaningful interactions while keeping the price rock-bottom. Hence Evergreen's slogan: Make friends, host well, travel savvy.
It's the modern take on the bed & breakfast (B&B). Evergreen creates a network of like-minded individuals who want to make friends, help each other travel & have joyful adventures. It's much more than a membership… it's a community of people who, through enriching travel and wonderful interactions with new friends, continue to have active thought and meaningful experiences. Since its founding in 1982, the Evergreen Club has fostered a sense of ageless activity, friendship, and fun.
It seems that the mission of the Evergreen Club falls right in line and perhaps adds something new to this larger conversation on challenging the claims of age. Let's all keep thinking of ways that we can demonstrate dominion over what the world says and thinks about age and prove them wrong.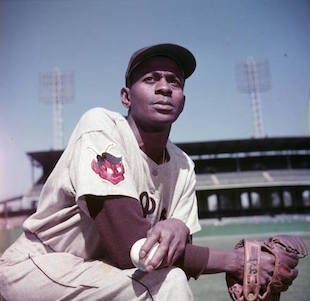 So as we continue this discussion of what it means to Disrupt Aging, keep in mind this quote from the late great Satchel Paige, one of the greatest pitchers in baseball history: "How old would you be if you didn't know how old you are?"
Hopefully this article has given you some insights into what it means to "disrupt aging" and how the conversation about age and limiting beliefs about seniors is changing for the better.