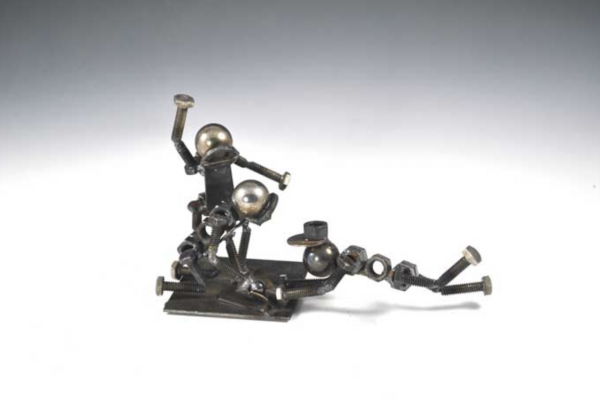 Meet the Bolt People
Published by
Kayleigh Ebenrick
on May 19, 2020
Evergreen member, Steve Appel from Prescott, AZ shared his unique artform on this past Sunday's VTE (Virtual Travel Experience) via Zoom call.
About the artist
Steve Appel, a matter-of-fact kind of man, is happily turning the nuts and bolts of his former profession into a successful career. He makes his metal Bolt People® out of nuts, and bolts, ball bearings, and other metal fasteners.
He has over 200 varieties of metal figures doing all kinds of things; from work to recreation. The statues range from cowboys on horseback to hanging sculptures of sky divers, doctors practicing on patients to all kinds of sports figures, musicians, and more.
"There's nothing I haven't been able to figure out. Sometimes, I get all kinds of strange things. Recently, someone wanted a train engineer for a friend turning 50. Also, a wholesale customer who has a glass gallery wanted a figure blowing glass."
The Bolt People
Steve makes bolt people. Yes, that's right. Fascinating little sculptures made of nuts and bolts and other found metal objects.

Steve constructs his metal creations from common nuts and bolts, utilizing metal and heat to create unique, one-of-a-kind free-standing sculptures.
From occupations to sports and recreation, BoltPeople are fun and creative expressions of everything from our work to our weekend passions. Friends and family will love a sculpture that reflects their own lifestyle, making BoltPeople sculptures the perfect gifts!
Here's a bolt person playing the cello.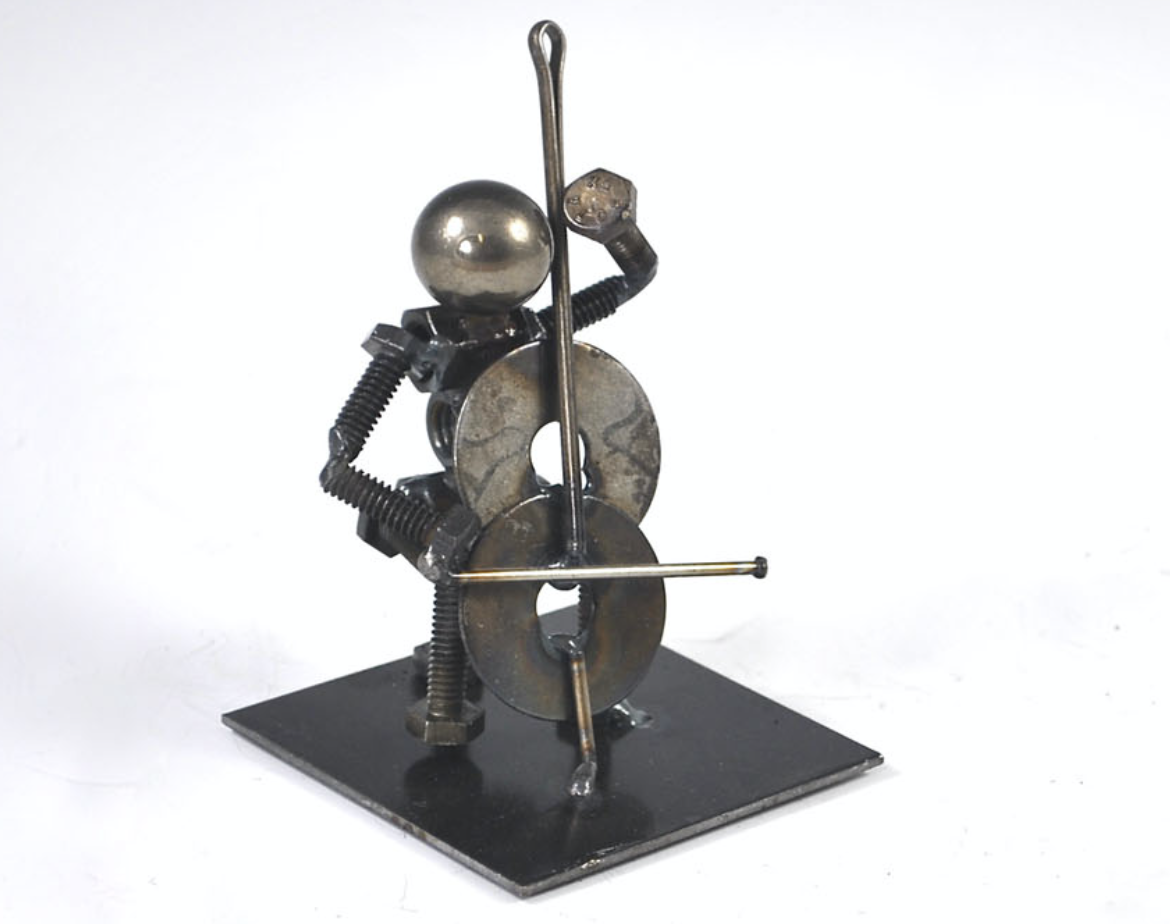 He ships anywhere in the world. Contact him for shipping costs outside of the U.S. Please note: Sculpture photos are representative only. Please note that no two bolt people sculptures are ever exactly alike. Each and every hand-crafted creation is custom and unique.
Here's a potter throwing a ceramic bowl.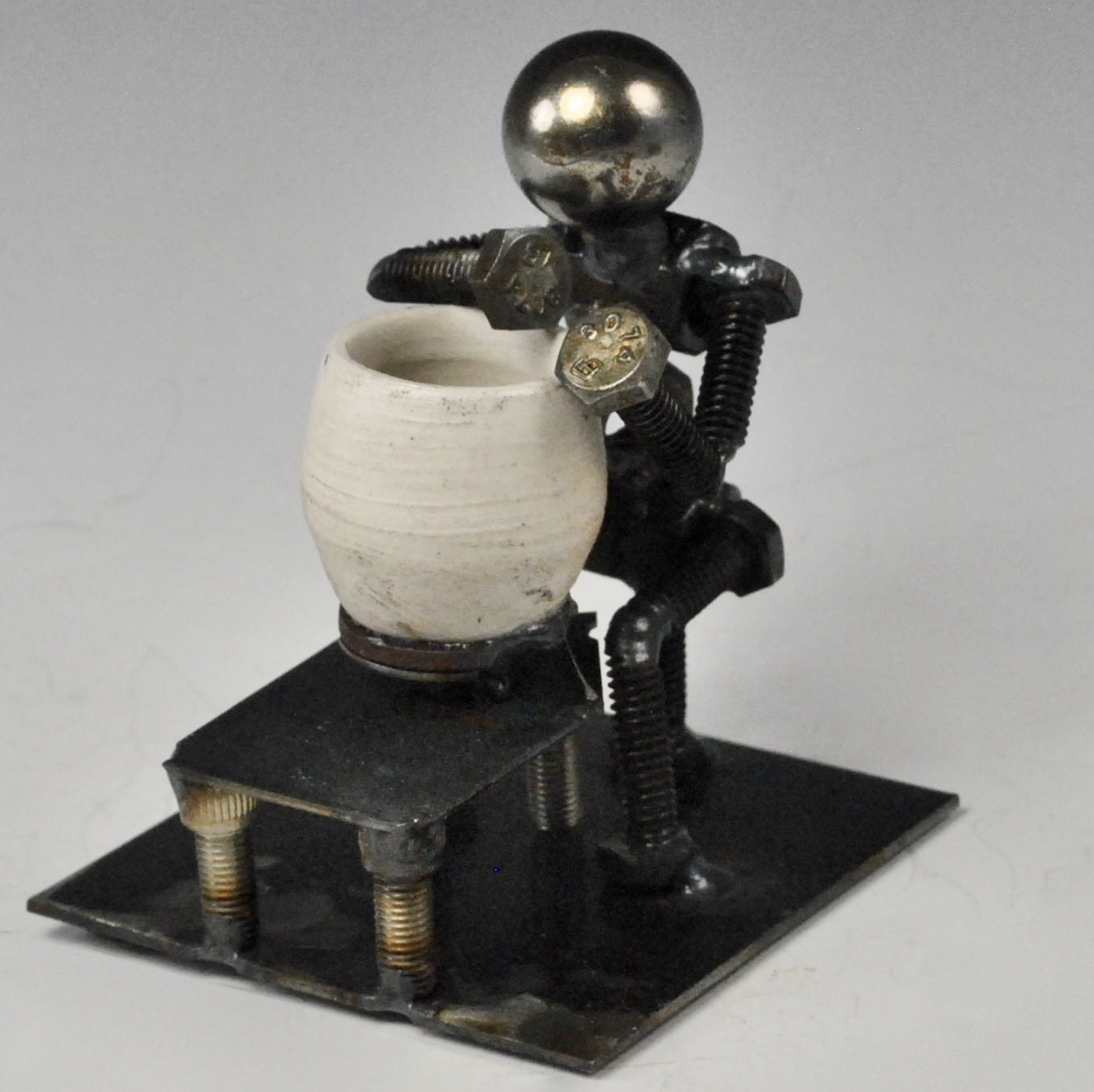 Aren't these cool?!
The Beginning of Steve's Bolt People® . . .
"I was just playing around with all these discarded machine parts at the shipyard."
Steve began giving these metal sculptures as gifts to friends and coworkers. They are the ones who told him to start selling them. So, he began selling his Bolt People® at craft shows on the weekends, still holding onto his job at the shipyard.
"At the time, I was one of those guys who just planned to work my 20 years or so, have the security of good benefits and then retire."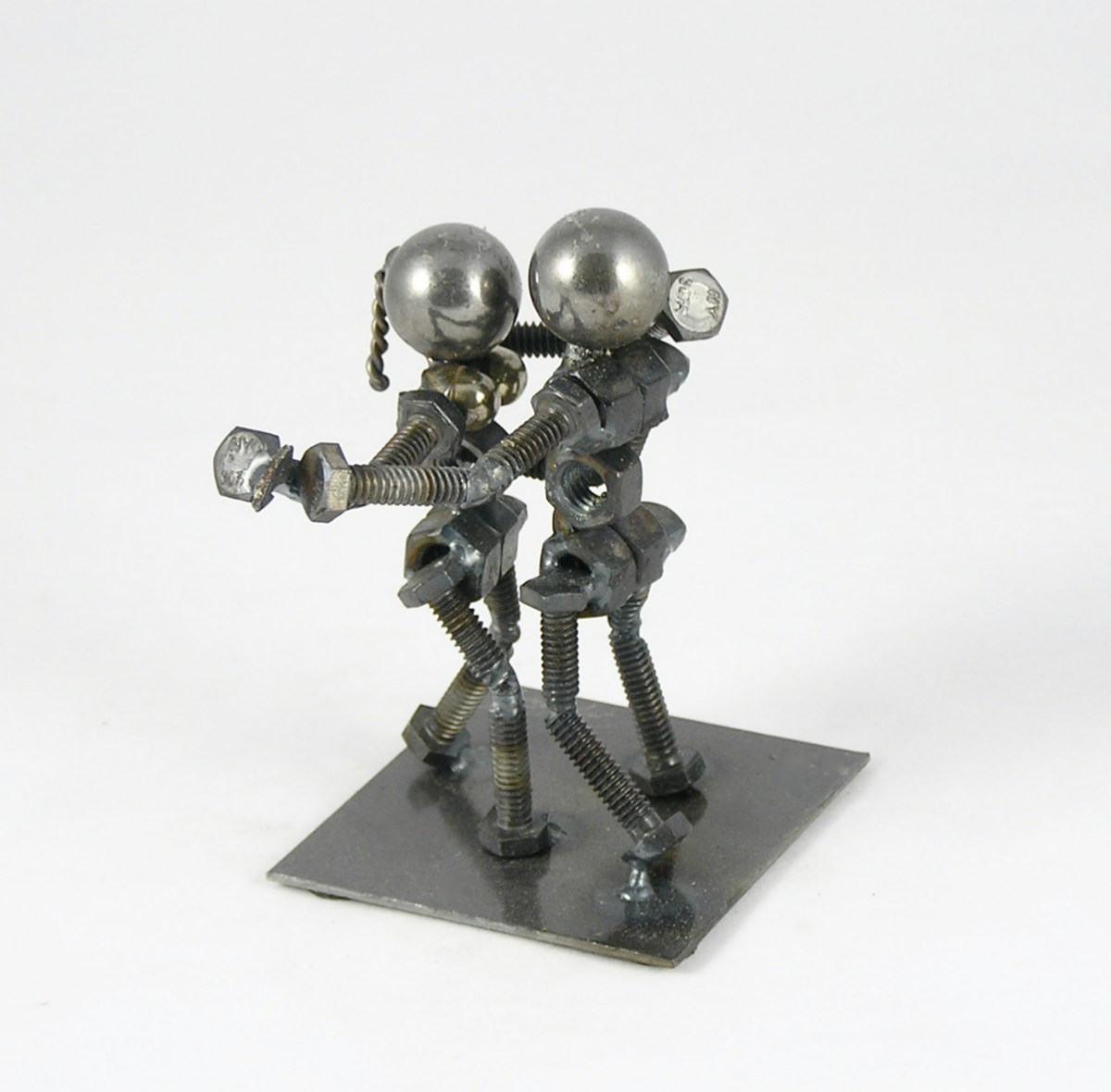 That plan changed when Steve was laid off in 1989. He decided then to make his hobby a full-time profession and broadened his market by doing shows around the country.
Steve did over 40 shows his first year as a full-time entrepreneur, and he took a business class through SCORE. Orders started pouring in and the business has grown steadily ever since.
He used to travel to many shows and he stayed with Evergreeners the whole way to make the trip less expensive. And though he has stopped traveling to these shows, he continues to host Evergreen members in his own home and hosts his online gallery at http://boltpeople.com.
Look at this amazing depiction of a hang glider!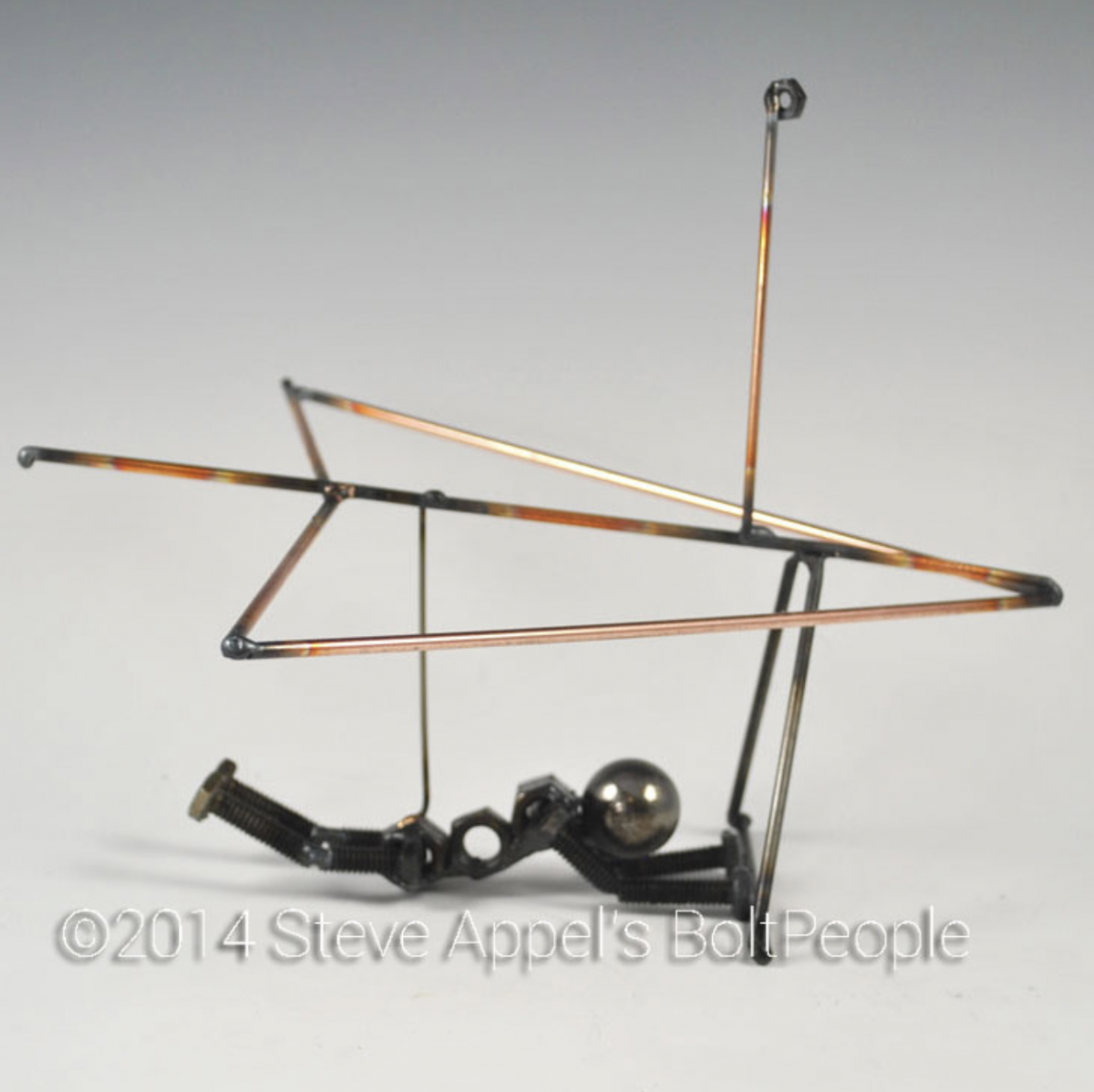 For all those dog fans out there, look at this cute one of man's best friend.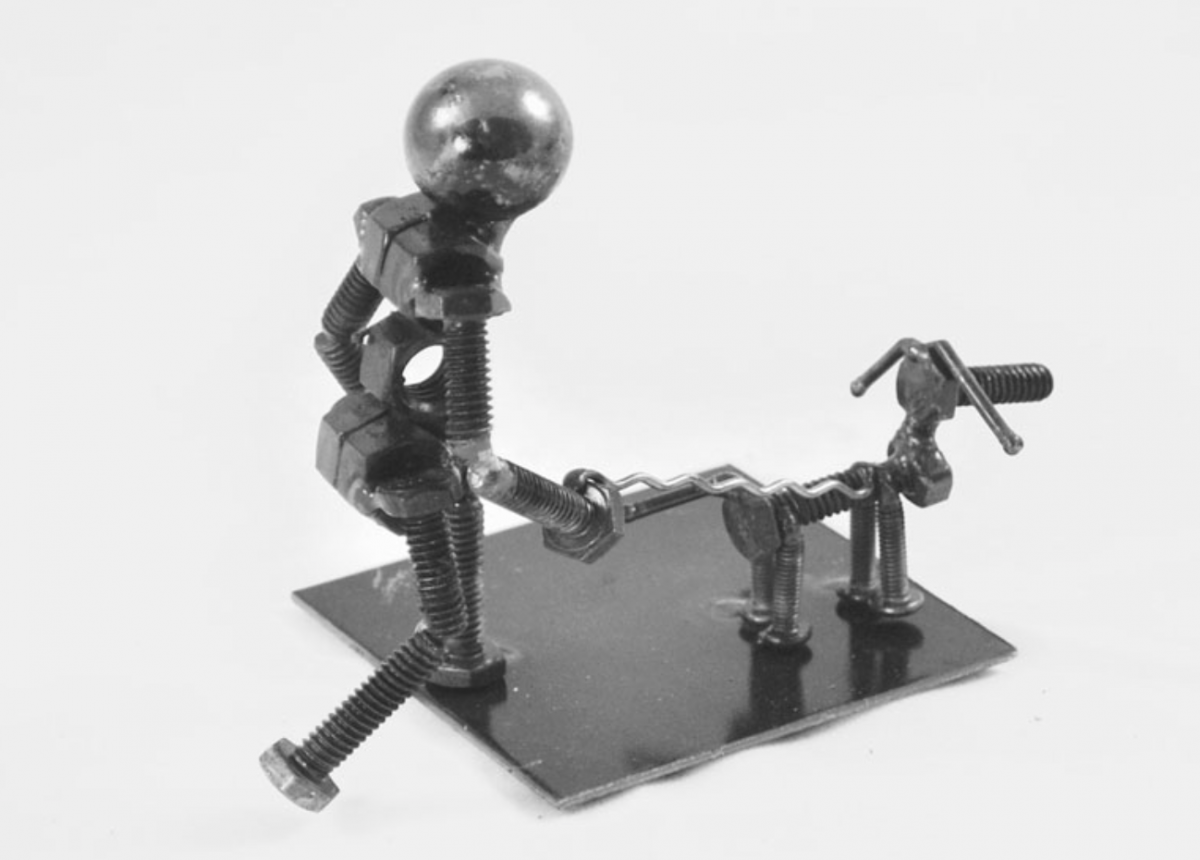 You could really get the party started with this little guy (DJ).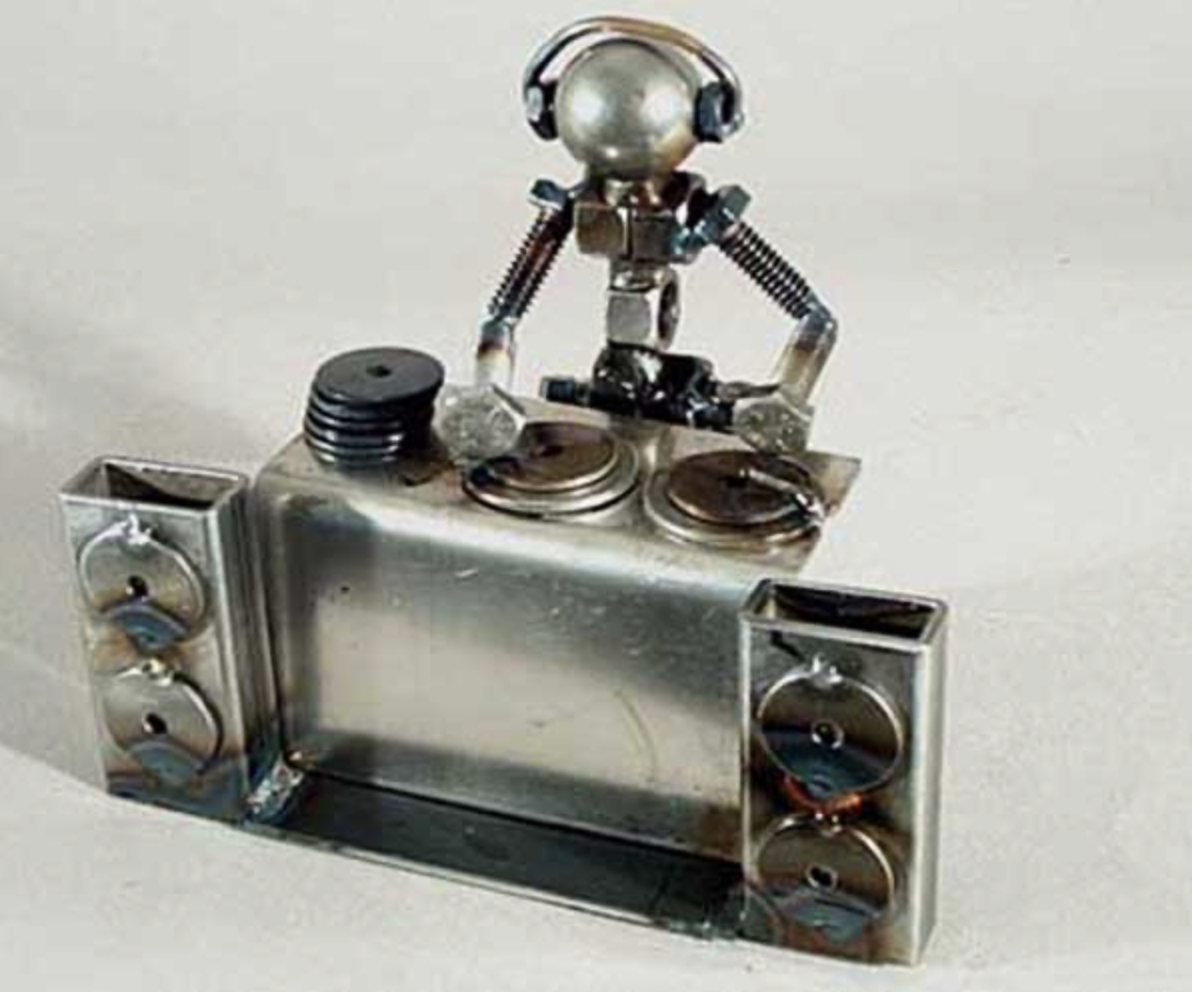 Do you want one?
Well of course you do! Or maybe two! Or maybe one for each grandkid. He does commission pieces as well. He has quite a selection of figurines in every sport, career, and hobby imaginable!
Perhaps one of Appel's most intriguing pieces is of metal people playing pool. Even the pool table is detailed with balls and pockets.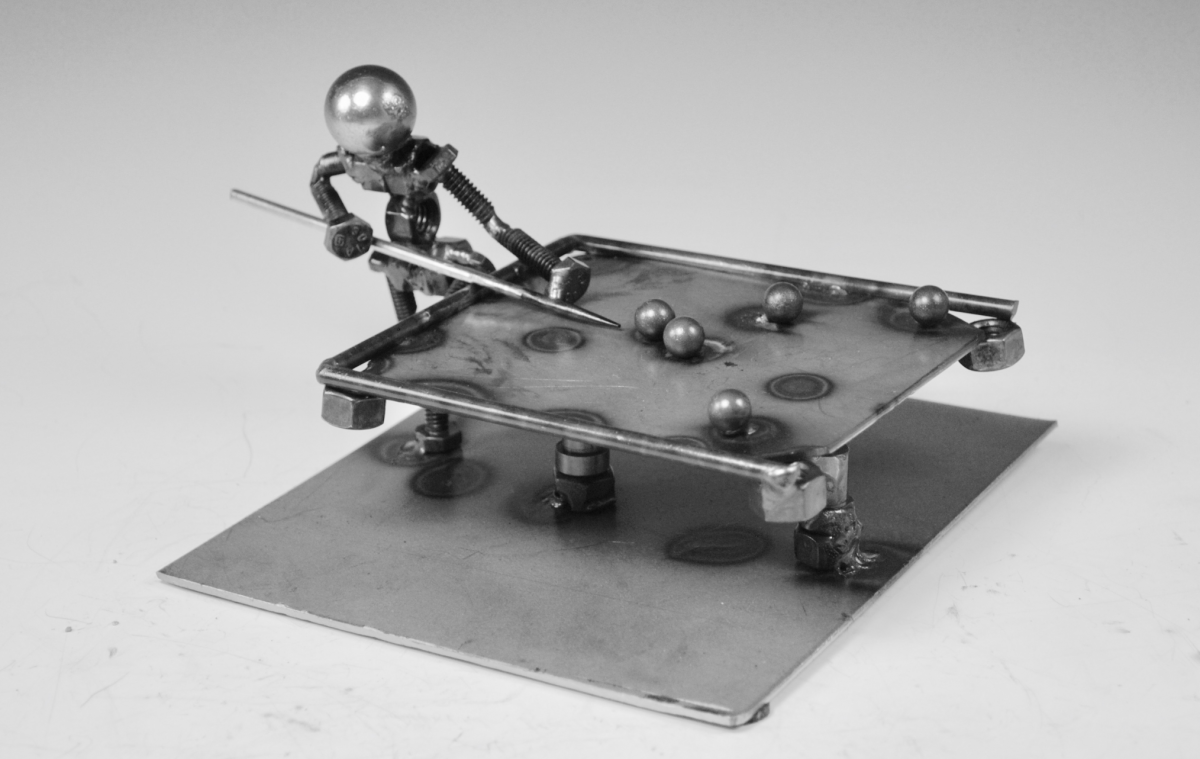 These sculptures are welded, not soldered. So they're built to last!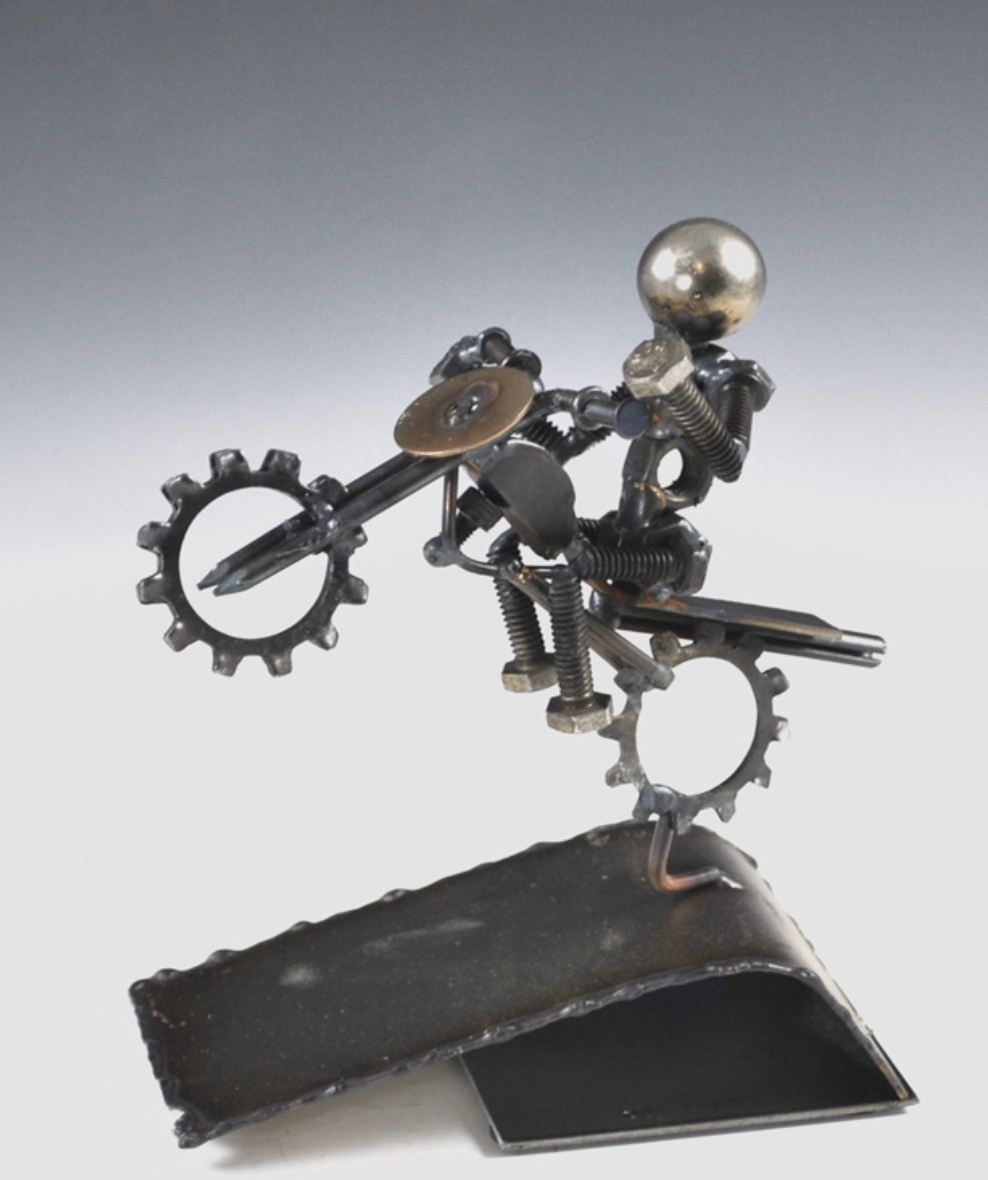 Wow! Such talent
And talk about variety! Can you believe all the different little figures he's made? It takes all kinds, that is one key to Appel's success. Some of the Bolt People® are humorous, others are quite artistic.
Steve says that he never imagined that the idea would blossom into such a full-time enterprise, but he is glad it did.
And so are we! Thanks again, Steve for sharing your amazing work with us on the Evergreen B&B Club VTE zoom call.
See you again soon
We'll catch you again on the next Sunday VTE at 7:00pm EDT.