New Orleans Bread Pudding
Published by
Kayleigh Ebenrick
on May 19, 2020
A New Orleans Classic
Evergreen member Diane W. from New Orleans shares her favorite dessert recipe on this past Sunday's VTE. She got the recipe from www.MyRecipes.com. According to that website, this recipe was originally by Jean Patterson of Cooking Light from November 2002.
Enjoy the best of the Big Easy with this traditional New Orleans-style bread pudding. It tastes so decadent, no one will believe it's been lightened! See this full collection of Cajun and Creole recipes for more ideas.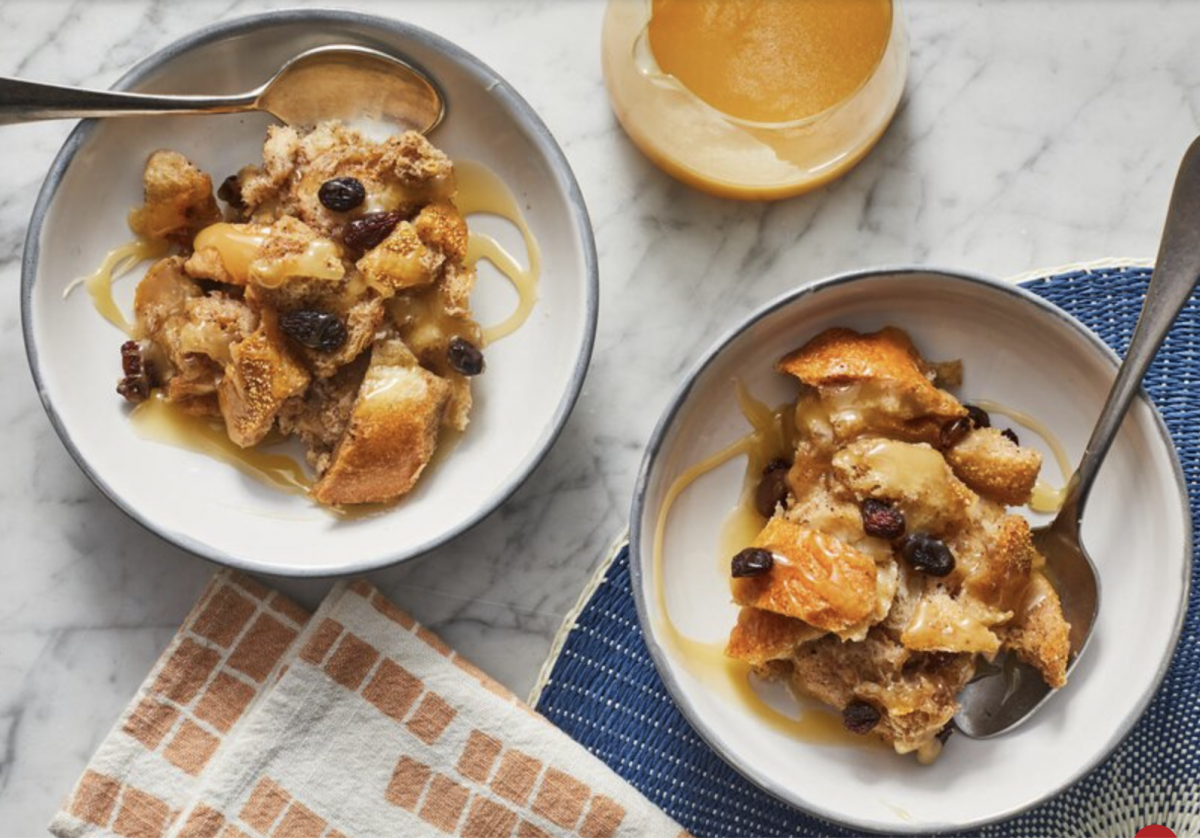 Photo credit: Jen Causey; Food Styling: Ali Ramee; Prop Styling: Missie Crawford
Ingredients
Pudding:
1/4 cup raisins
2 tablespoons bourbon -- OR instead use 1 tablespoon Rum extract and 1 tablespoon water (as a non-alcoholic alternative)
1 1/4 cups 2% reduced-fat milk
1/2 cup sugar
1 tablespoon vanilla extract
1/2 teaspoon ground cinnamon
1/4 teaspoon ground nutmeg
Dash of salt
3 large eggs, lightly beaten
4 1/2 cups (1/2-inch) cubed French bread (about 8 ounces)
Cooking spray
Sauce:
1/2 cup sugar
1/4 cup light-colored corn syrup
1/4 cup butter
1/4 cup bourbon -- OR use 4 tablespoons of Rum -- OR 2 tablespoons of Rum extract and 2 tablespoons of water (non-alcoholic)

How to Make It
Note: If you'd prefer to have your bread pudding be a little less boozy, just substitute the non-alcoholic alternative for the bourbon.
Step 1
To prepare pudding, combine raisins and 2 tablespoons bourbon in a bowl. Let stand 30 minutes. Drain mixture in a sieve over a bowl, reserving liquid.
Step 2
Combine reserved liquid, milk, and next 6 ingredients (milk through eggs) in a large bowl, stirring well with a whisk. Add bread, tossing gently to coat. Spoon mixture into an 8-inch square baking dish coated with cooking spray. Sprinkle evenly with raisins, pressing gently into bread mixture. Cover with foil; chill 30 minutes or up to 4 hours.
Step 4
Place dish in a 13 x 9-inch baking pan; add hot water to pan to a depth of 1 inch. Bake, covered, at 350° for 20 minutes. Uncover and bake an additional 10 minutes or until a knife inserted in center comes out clean. Note: In order to avoid sloshing a bunch of water into your mixture, it's best to add the water once it's already in the oven.
Step 5
To prepare sauce, combine 1/2 cup sugar, corn syrup, and butter in a small saucepan over medium heat. Bring to a simmer; cook 1 minute, stirring constantly. Remove from heat; stir in 1/4 cup bourbon. Serve each bread pudding piece warm with about 1 tablespoon sauce.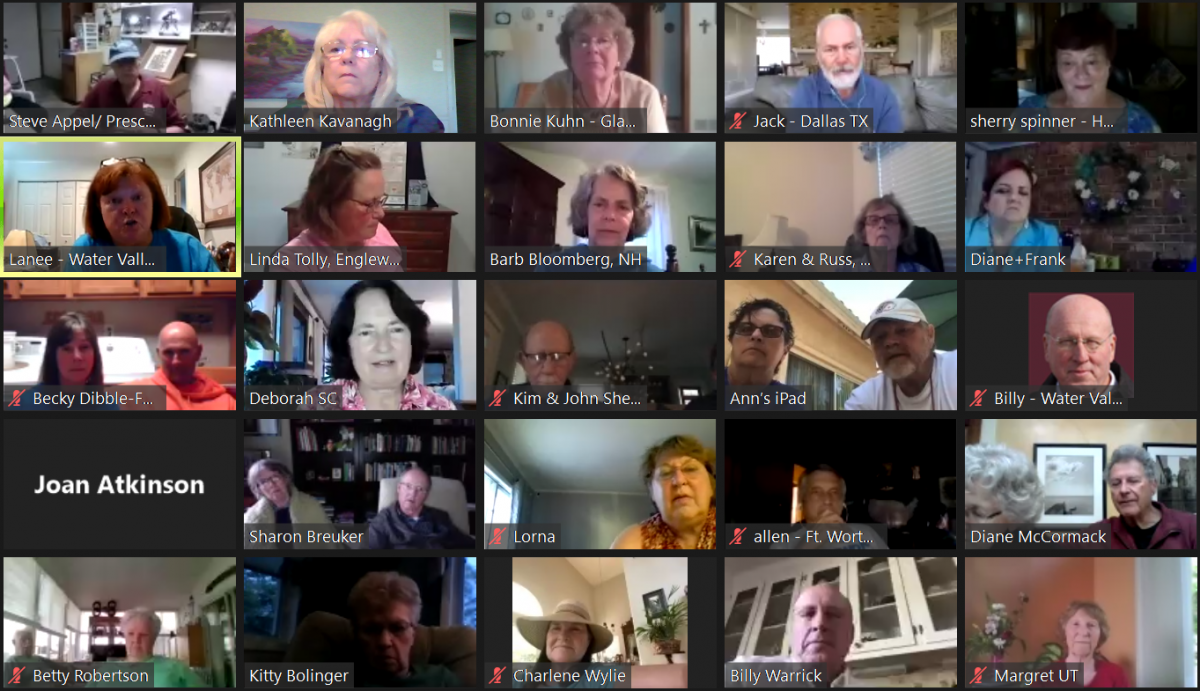 Thanks Diane for sharing this great dessert idea with us!
Who's hungry?!
See y'all soon
Join us next week for another fun filled VTE with your Evergreen family. We meet every Sunday night at 7:00pm EDT. We share recipes like this one, travel tips and slide shows, and socialize with the members of this unique and wonderful travel club for awesome people over 50.