The Best Way to Drive I-95 Part II
Published by
Kayleigh Ebenrick
on June 14, 2020
Picking up from where we left off last week, Stan and Sandra from Montreal continued taking us down Interstate 95, from their self-published e-book Drive I-95. They have researched and experienced every exit and know what treasures and treats lie at each one! Check out Sandra & Stan's website and purchase their e-book at: https://www.drivei95.com/order_now.htm.
Let the Adventure Resume!
Here's a shot from our VTE (Virtual Travel Experience) Zoom call with Sandra & Stan in their awesome matching I-95 hats!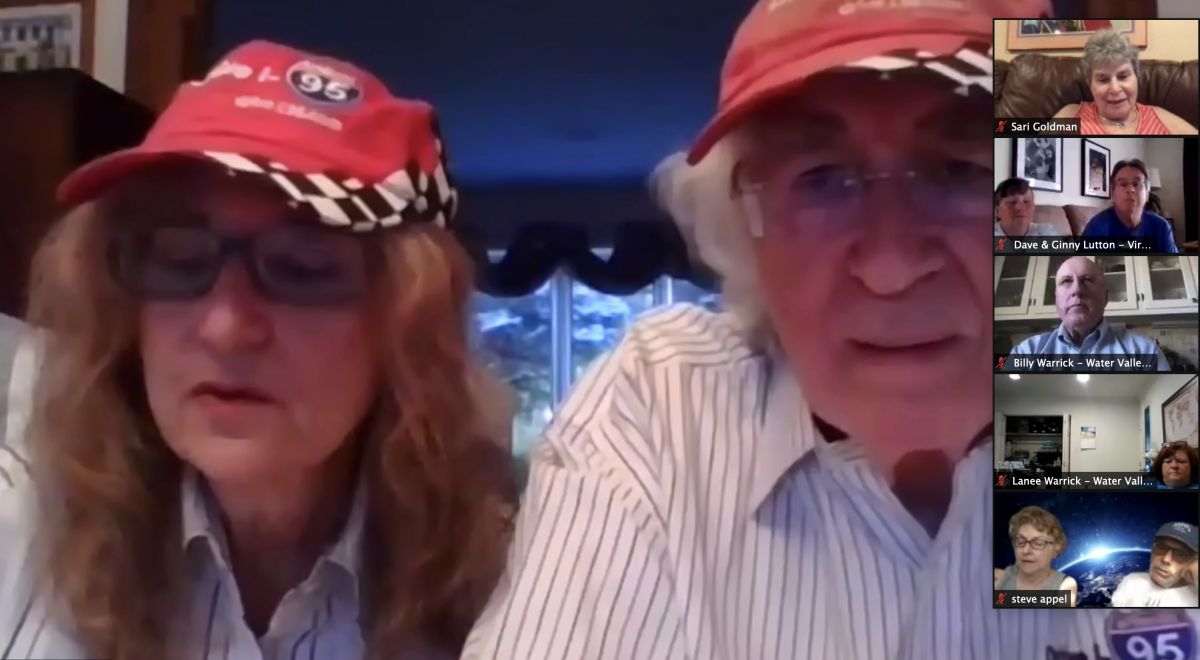 The Journey's the Thing
Again, the point of this drive is not to get somewhere quickly, but rather, it is to make the most of the journey and see what gems can be found along the way. The journey is the destination, as they say. It takes them 10 weeks to do this 2 day trip! It's an adventure at a slow pace and they love it!
Let's Go!
We resume our journey on I-95 and right away, it's time to eat. Naturally.
At exit 107 / 119 (depending if you're going north or South) you'll find the Beef Master Inn, near Wilson, NC. That's the name of a place that is not shy about what they do. They've served one thing for 30 years: Ribeye. And they do it well. You pull up to the window and you just say how thick you want your Ribeye, then you go back and wait in your car. When your order is ready they tell you and you go inside and sit at one of their 10 tables. They bring you a salad and a baked potato with your Ribeye. We believe Stan and Sandra when they say, "It's the best thing ever."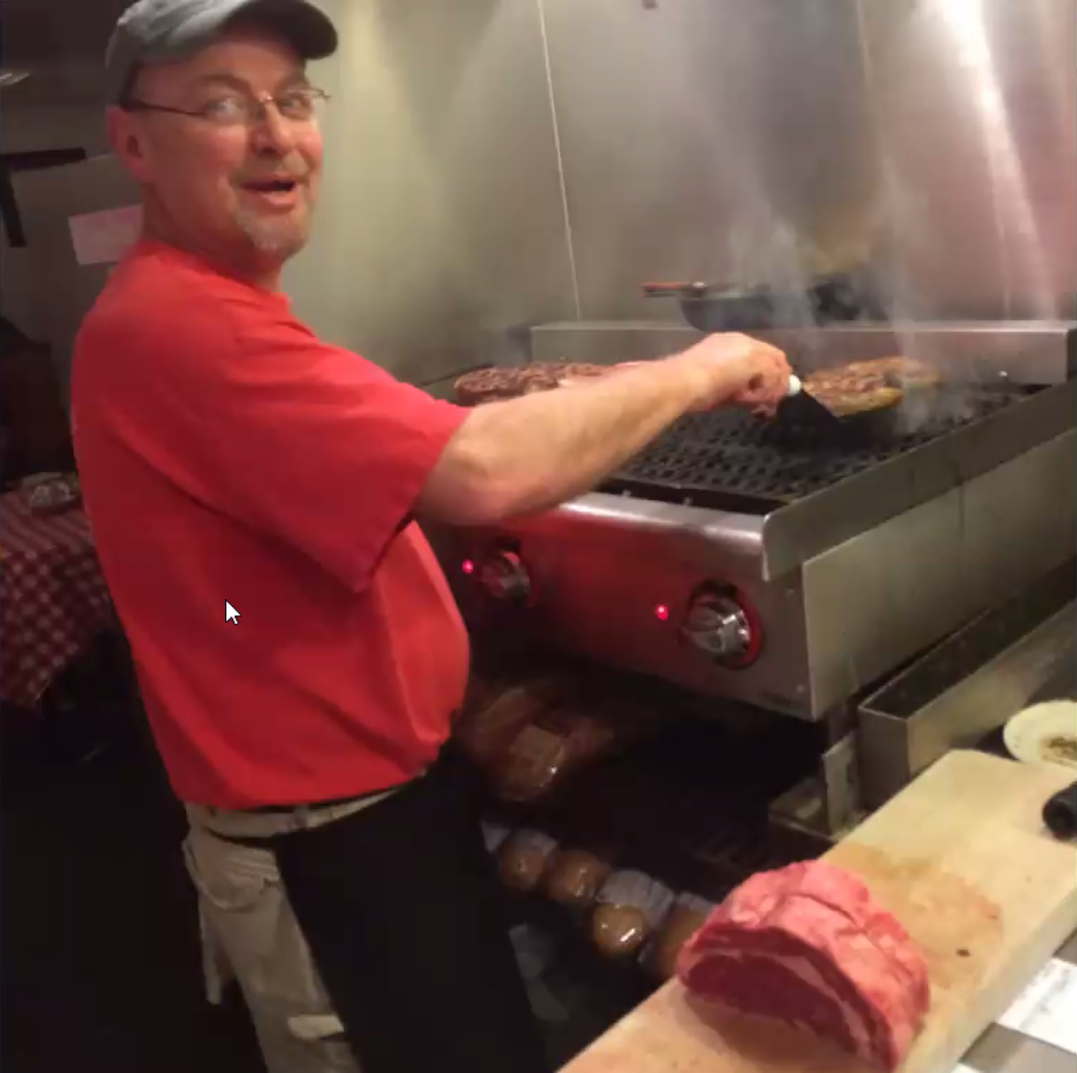 Next, we get to Florence, South Carolina. Apparently, someone took an old JCPenny and turned it into a village. There are restaurants, and parks, and a whole little town. It kind of looks and feels like you're outside, but you're in a JCPenny! People get creative in all sorts of ways.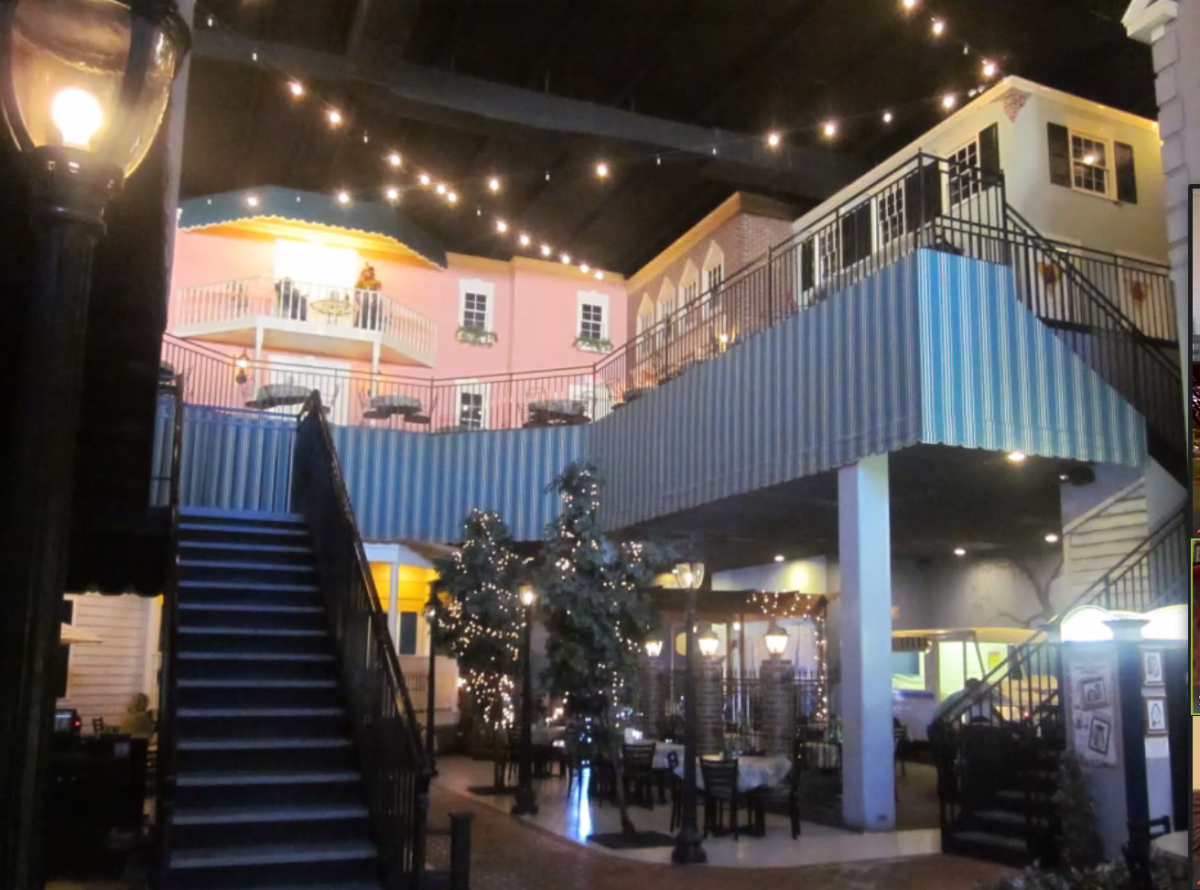 At exit 102 in Cooler, GA, you can check out the Flight Museum featuring vintage aircraft. The amazing thing is that these grand old planes still fly! They have an air show once a year where the planes do what they were made to do, and they take to the air once more! Visitors are welcomed to walk all around the aircraft and see them up close.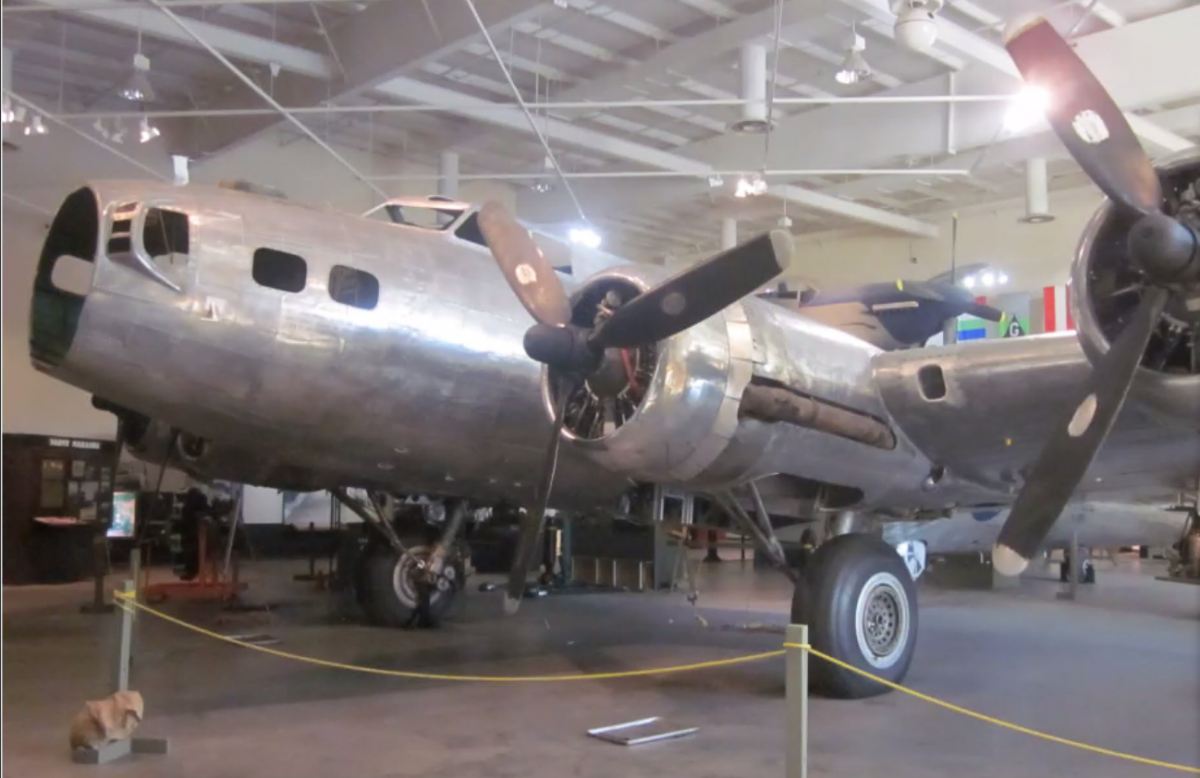 You can check out the smallest church in America, in Townsend, GA. How cute is this church?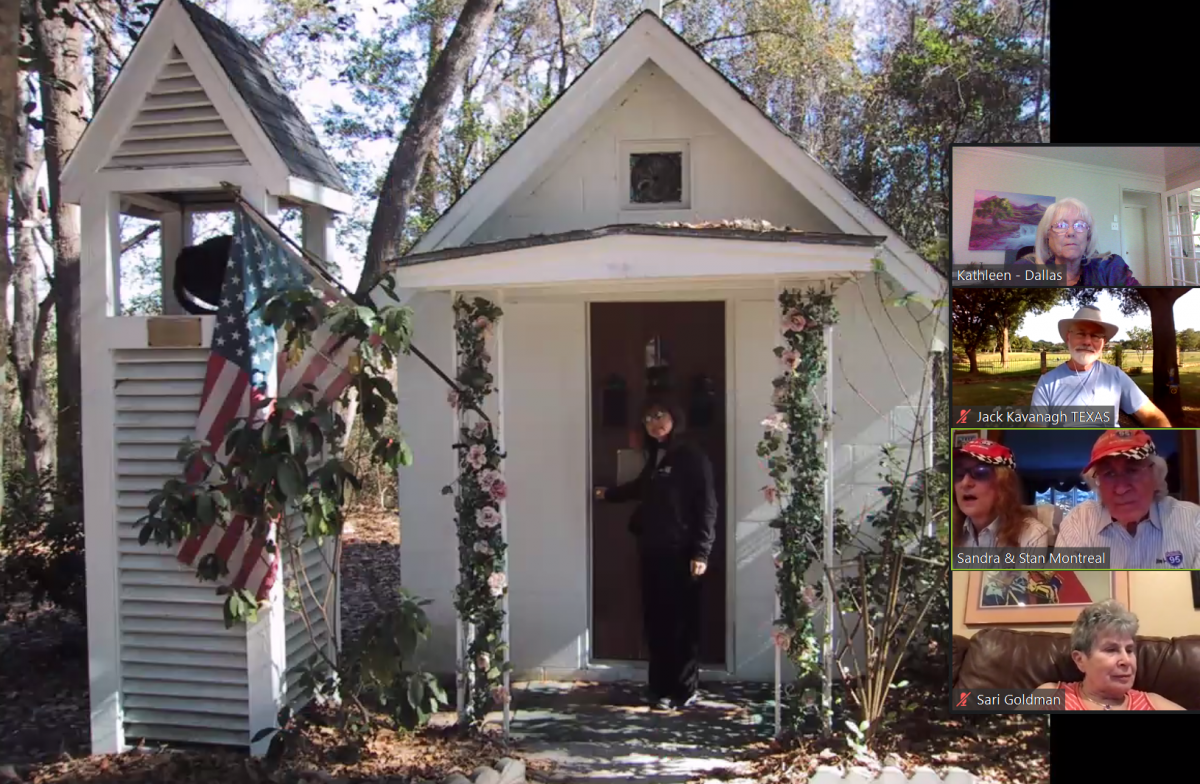 You can stop by the Dent Plantation (exit 42). The Dent Plantation, also called the Hofwyl-Broadfield Plantation was a plantation on the Altamaha River, in Glynn County, Georgia. The African slaves who worked the plantation introduced rice farming techniques in the marshlands that helped the plantation produce rice from 1800 until 1915, when growing rice became unprofitable. According to Wikipedia, it was primarily a dairy farm until 1942. Since then, the marsh has reclaimed the rice fields. The plantation site was added to the National Register of Historic Places in 1976 and is operated as a Georgia State Historic Site.[2] The Georgia Department of Natural Resources manages 1,268 acres of land and 696 acres of marsh. Photo credit: By Bubba73 (Jud McCranie) - Own work, CC BY-SA 4.0, https://commons.wikimedia.org/w/index.php?curid=43387135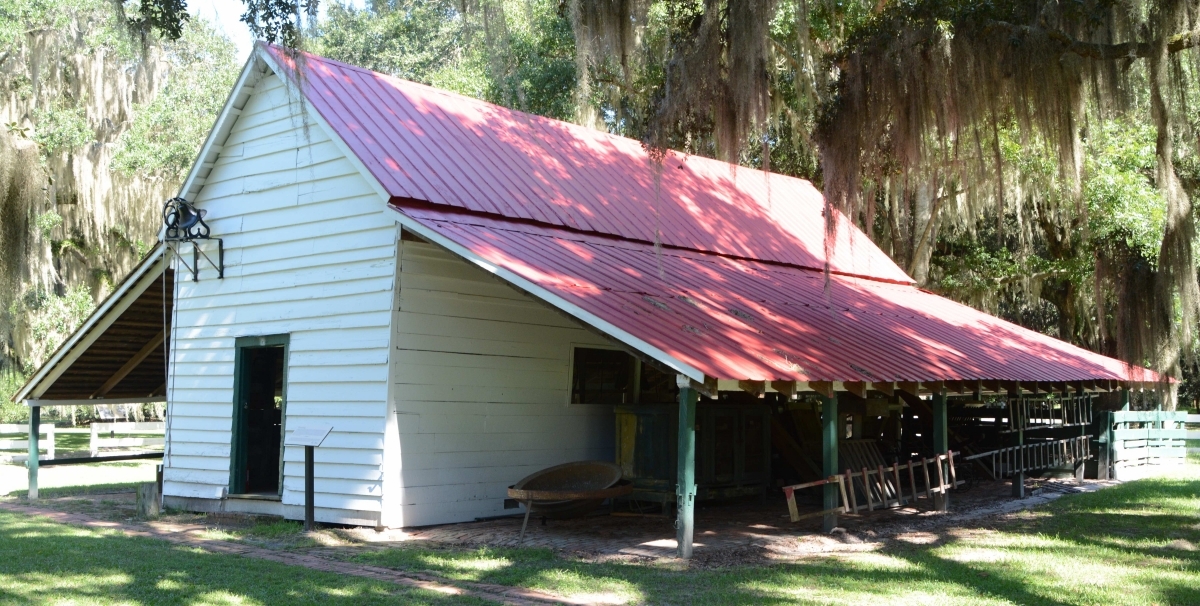 As we continue South on I-95, we get to St. Augustine, FL, the first city in America, founded in 1565! Stan & Sandra gave us some delicious pointers on the best places to eat as you tour The Castillo de San Marcos (a 17th-century Spanish stone fortress), tourist shops, and pirate museums. They said they could've easily spent 3 days in St. Augustine. Photo credit: By Ebyabe - Own work, CC BY-SA 3.0, https://commons.wikimedia.org/w/index.php?curid=5119480

If you feel like you're not getting any younger on your trip, you might as well stop at the legendary Fountain of Youth while you're in St. Augustine to see if it can do you any favors!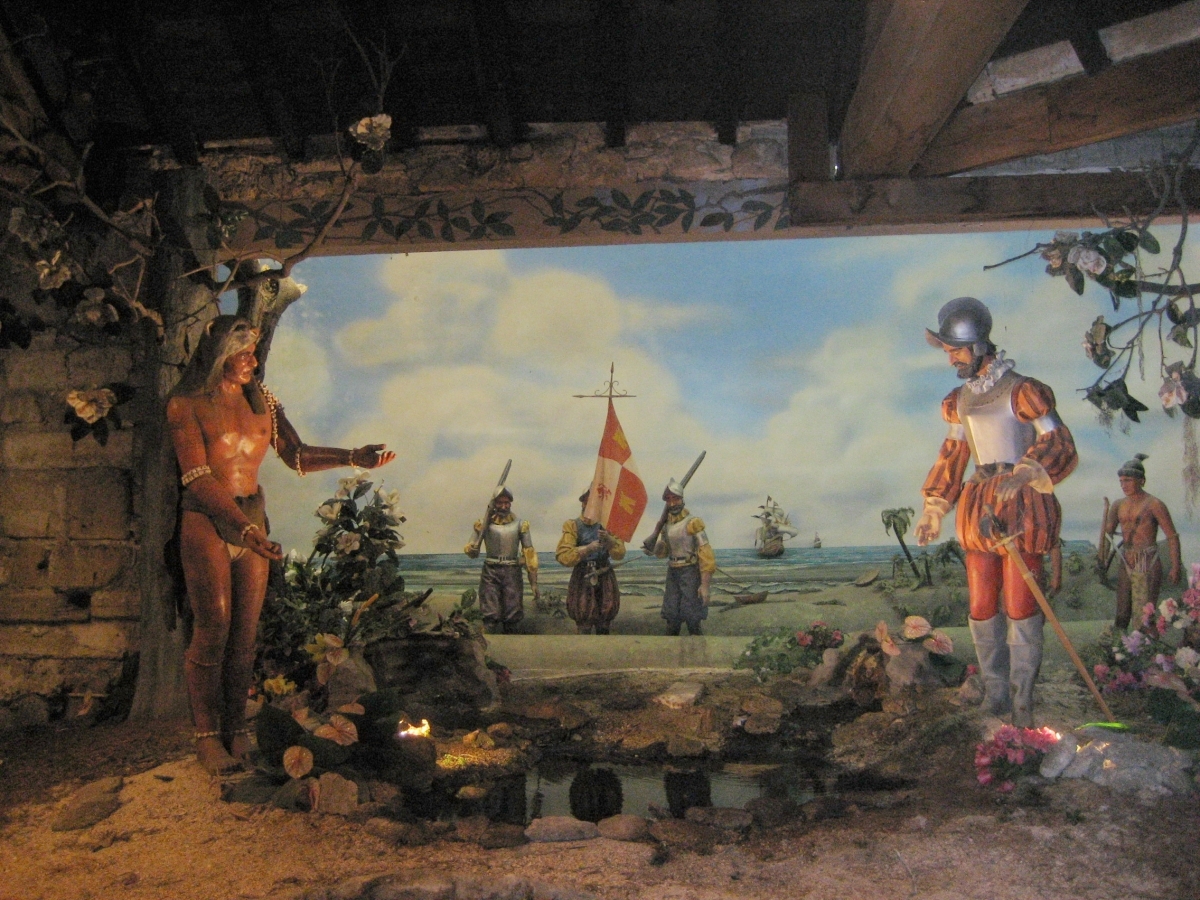 Their favorite place to eat in St. Augustine is Gaufres & Goods. The restaurant is half Greek and half Polish! Stan & Sandra say, "You could go light with Greek spinach or feta pie and a Greek salad, but save room for the Gaufres in its name - homemade light waffles topped with seasonal fruits, hazelnut chocolate, nuts, jams..." See their signature dish in the photo below: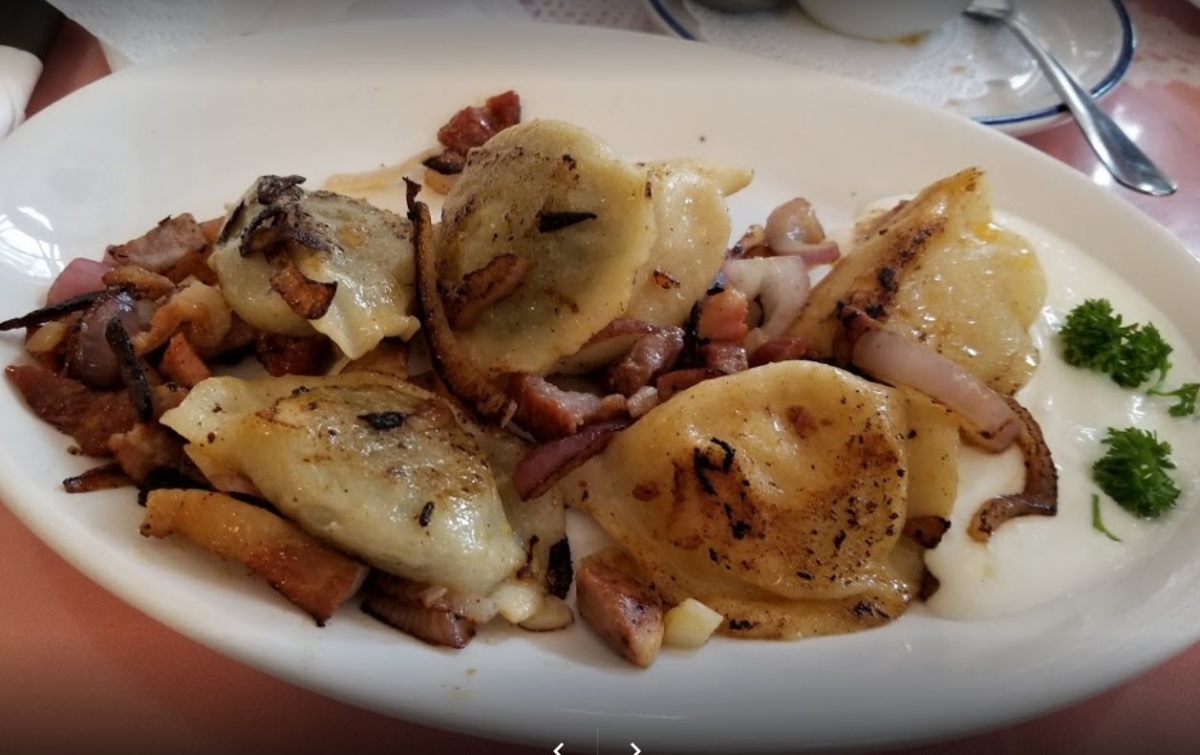 You can also check out the Flagler Museum near Palm Beach, FL off Exit 70. According to Stan & Sandra's Drive I-95 book, the grand Flagler House was a "wedding present that Henry Morrison Flagler gave his 3rd wife, Mary Lily Kenan Flagler. It's a 55- room winter retreat built in 1902 during America's Gilded Age which established, for the wealthy, the Palm Beach "season". Flagler, the son of a Presbyterian minister who left home in NY at 14, made his fortune first in Ohio in grain, then salt mining and most famously as a partner with John D. Rockefeller and Samuel Andrews in Standard Oil. In his 50's he started developing Florida's agriculture and tourism, with his Florida's East Coast Railway (you can see his private rail car near the gift shop) and luxury hotels.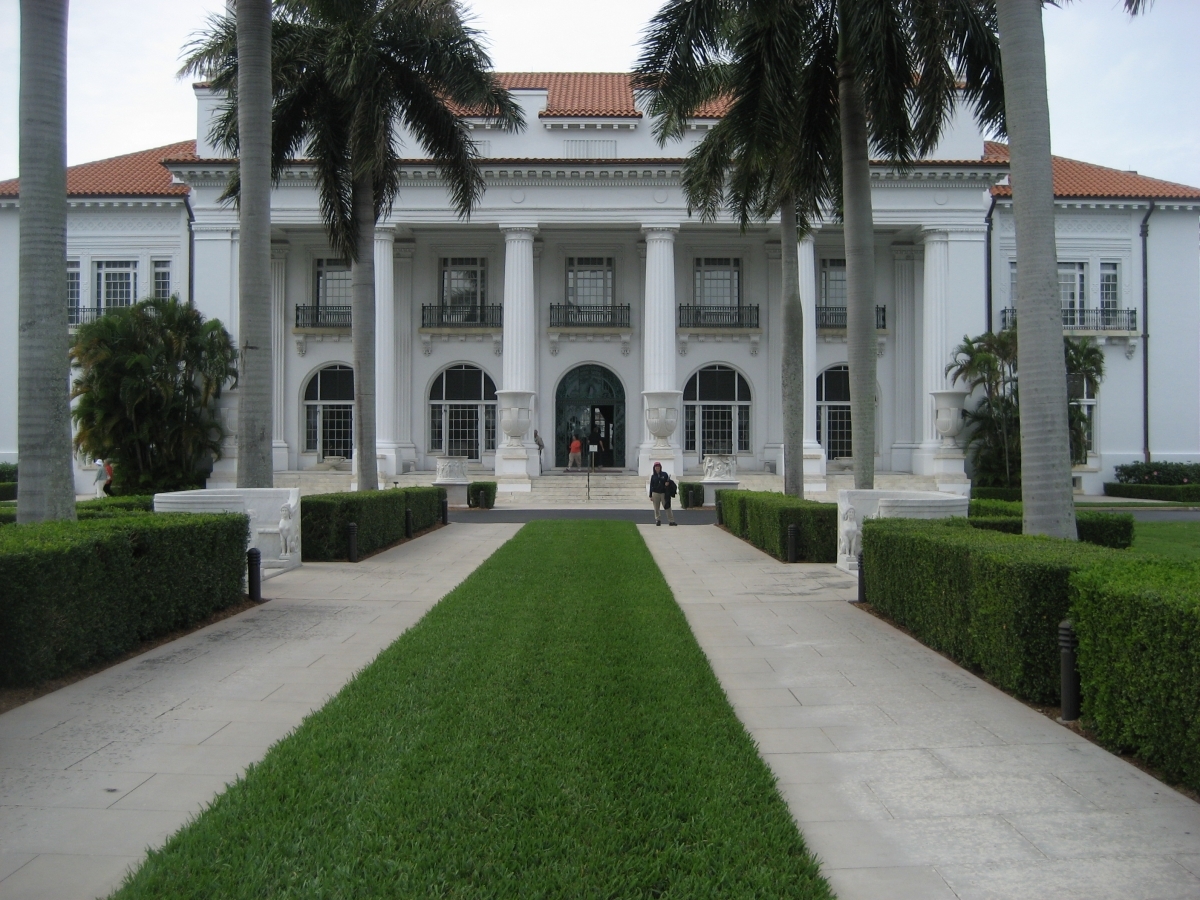 For furniture at the Flagler mansion, you can find, "Original and period furnishings grace Whitehall - a Louis XV ballroom, Italian Renaissance library, Elizabethan dining room and Louis XIV music room. See if you can find the secret staircase or Mary Lily's 7 ft. strand of pearls. Flagler made it to age 83, and would have lived longer, if he hadn't slipped and fallen down one of the marble staircases here."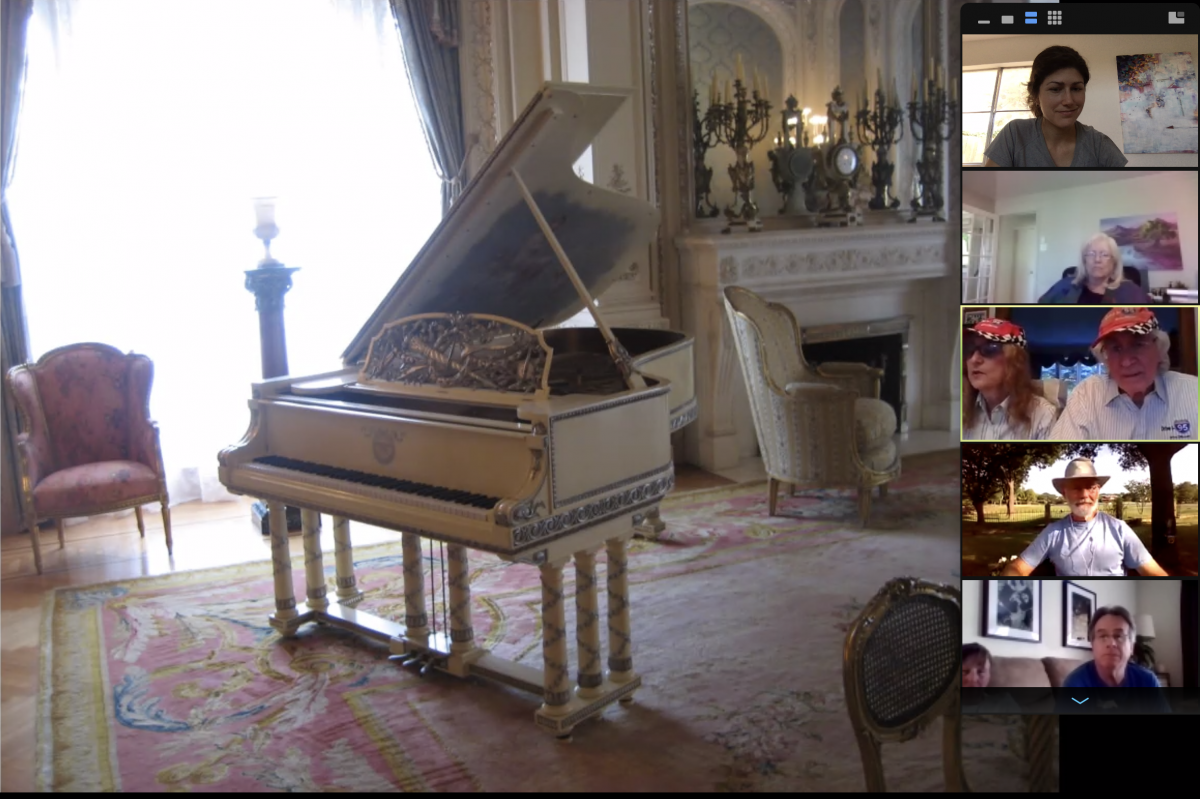 Down another exit or two in Boca Raton, FL you can find the Sports Immortals Musem Memorabilia. This museum & art gallery boasts an extensive collection of memorabilia related to sports legends.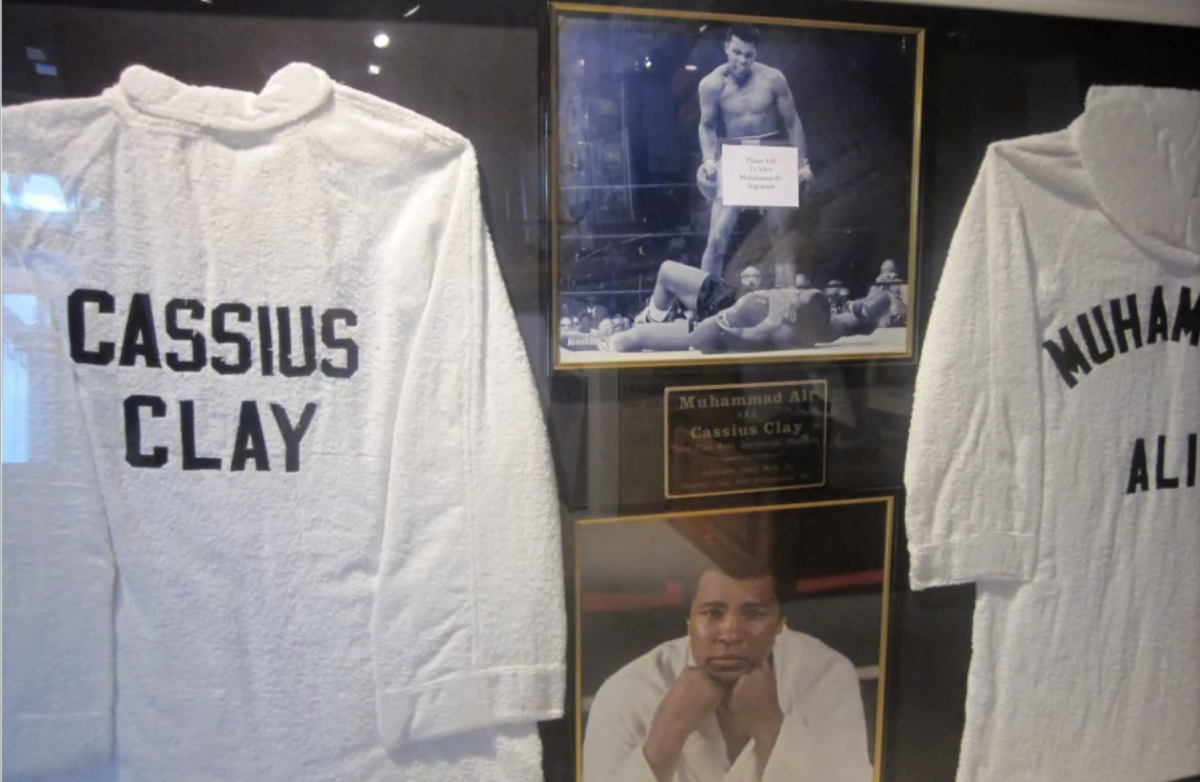 There is a fascinating Antique Cars/Automotive Museum featuring over 30 Packard cars. Packard is thought to be the American equivalent to Rolls Royce. These Packards have been refurbished and are on display - shining and gleaming in all their glory for visitors to enjoy.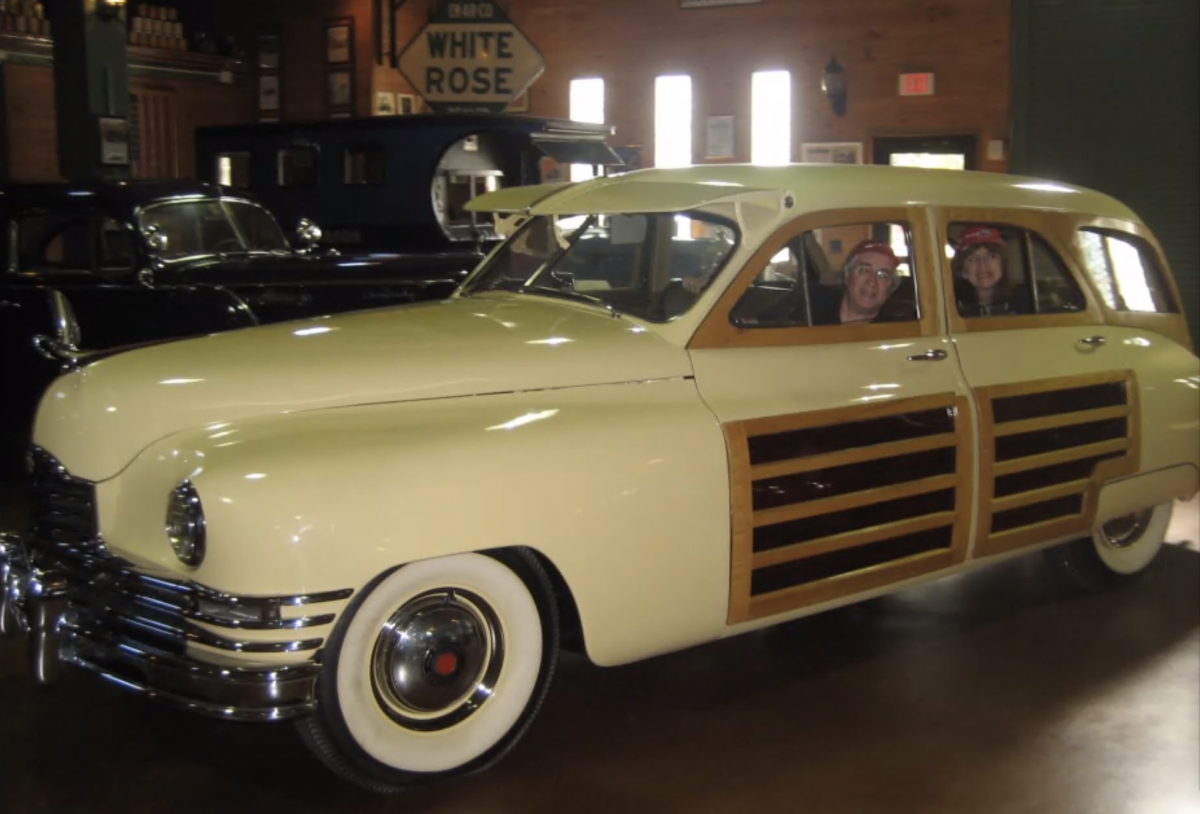 When you reach Fort Lauderdale, be sure to stop at The IGFA (International Game Fishing Association) Museum. According to Wikipedia, "The International Game Fish Association is the leading authority on angling pursuits and the keeper of the most current World Record fishing catches by fish categories." And they have this awesome statue out front!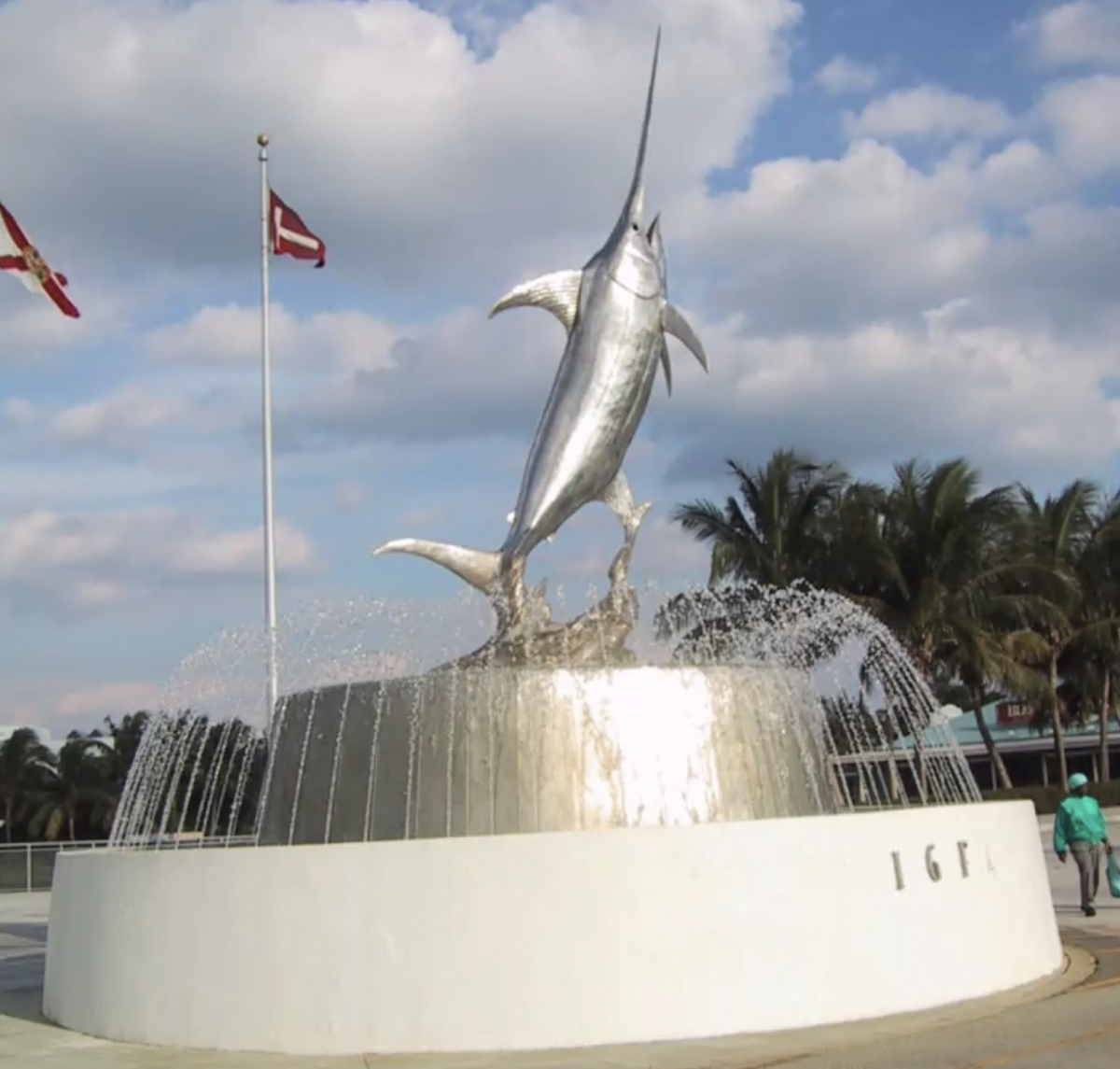 Then, while in Cape Canaveral, of course, you've got to visit NASA. Stan & Sandra actually had the unique opportunity to have lunch with an Astronaut! They said it was absolutely amazing to hear about his experience first hand.
Once you get to Miami, it's time to brush up on your Spanish. Go to Cafe Versailles for the best (perhaps first) Cuban coffee of your life. But even if you don't make it all the way down to Miami, Sandra did mention that they found some very good Cuban coffee at Walmart by Cafe Bustelo that you can enjoy in the meantime.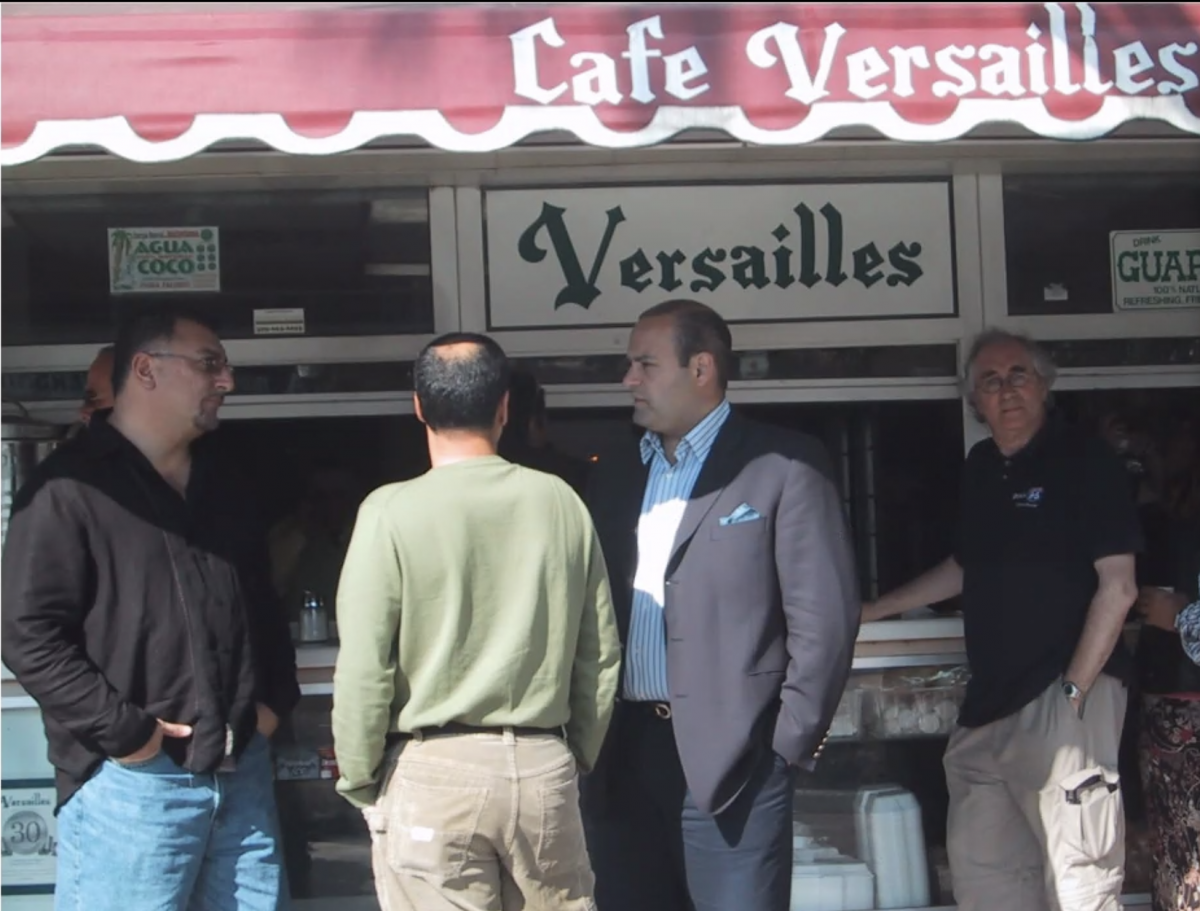 For the chefs in our group, the knife store off Exit 33 in Point South, SC was of great interest. The Sabatier Factory Outlet features some of the most incredible knives ever. Sandra & Stan have used nothing but Sabatier knives for over 40 years – Sandra's brother was a chef, and introduced her to them way back. At the Sabatier Factory Outlet, there are knives for everything; from boning pheasant to slicing salmon, there is a specific knife that can make that job easier. The knives are incredible quality and for what you're getting, a very good value. Drive I-95 shares some of the history about the knife shop: "In 1834, in Thiers France, Bonnet Sabatier, at the age of 29, registered the "Sabatier" trademark and began what has become a cutlery benchmark for excellence. This outlet shop is the only one in the U.S. which has been authorized by K Sabatier (there are about 24 Sabatier brands) in Thiers to sell the "K" knives." Check it out online at: www.sabatieroutlet.com.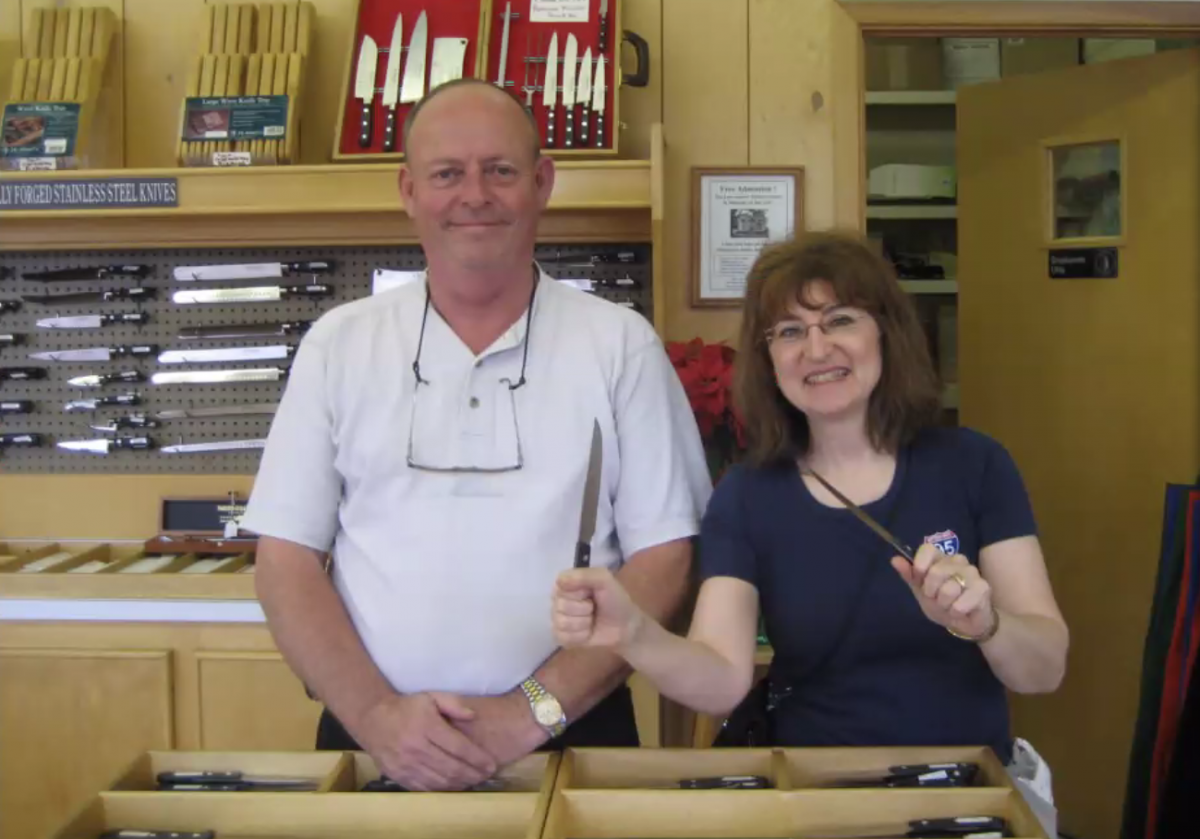 And as every good trip does, this one includes ice cream. Be sure to stop at Leopold's Ice Cream upon arriving in Savannah, GA. Stan & Sandra tell us a little of the history; "In 1919, three Greek brothers, George, Peter and Basil Leopold, started a Savannah ice cream tradition that is continued today by Stratton (Peter's youngest), who is now a Hollywood producer. Besides real malts and shakes, they can make black and white Ice cream sodas or a cherry smash." They feature many unusual and unique ice cream flavors. You might just need to try them all!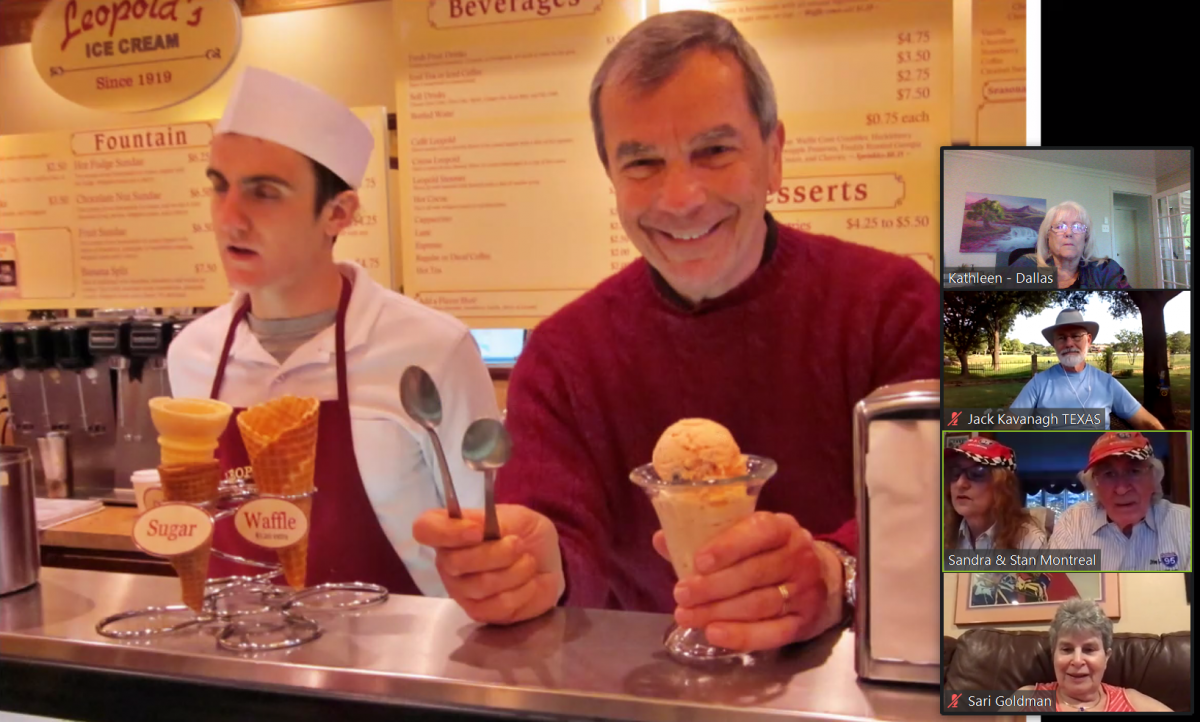 That's a Wrap
That's the conclusion of our adventure for this week. It sure was a fun-filled food-filled adventure. A big thank you again to Stan and Sandra for sharing their research and recommendations with us. We encourage you to go check out www.drivei95.com for yourselves and to download their e-book. And remember, as you drive the I-95, stay with friendly Evergreeners along the way to make it fun and affordable. Your Evergreen host may know even more great places along the road that you need to go discover!
Gratitude
Join us next week for another awesome VTE with your wonderful Evergreen friends. We've gotten some great feedback that members really appreciate these VTE calls for the fun, joy, uplift, harmony, and normalcy during these unprecidented times. We're so glad that it's meeting the need. That's what this Evergreen community is all about. Thank you for being a part of it.