Creme Brulee French Toast
Published by
Kayleigh Ebenrick
on June 15, 2020
Creme Brulee French Toast.
Oh yeah. How good does this sound?!
This recipe was originally from the https://oldlymeinn.com in Old Lyme, CT, a charming inn, restaurant, jazz club and event venue in Connecticut right by the sea.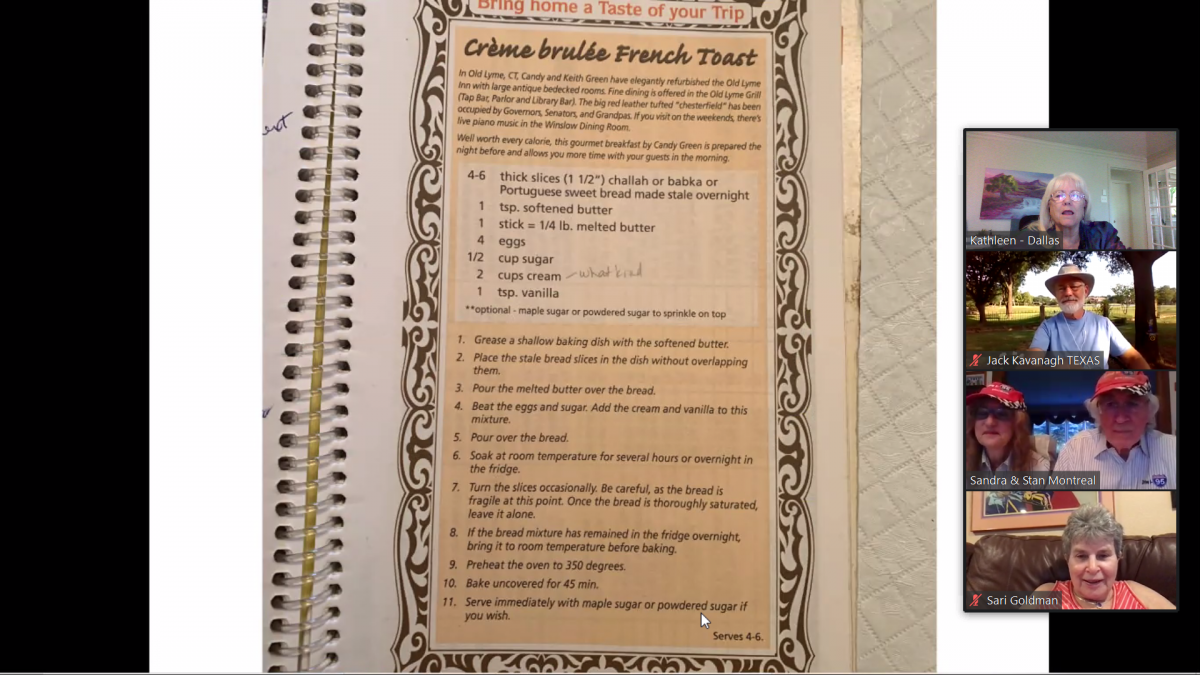 This recipe was shared with us by Sandra & Stan as part of their Drive I-95 slideshow. Thanks so much for sharing it with us!
Well worth every calorie, this gourmet breakfast by Candy Green (owner of the Old Lyme Inn) is prepared the night before and allows you more time with your Evergreen guests in the morning.
Ingredients
4-6 thick slices (1 1/2") challah or babka or Portuguese sweet bread made stale overnight
1 tsp. softened butter
1 stick = 1/4 lb. melted butter
4 eggs
1/2 cup sugar
2 cups cream
1 tsp. vanilla
** optional - maple sugar or powdered sugar to sprinkle on top
Recipe: serves 4-6
Grease a shallow baking dish with the softened butter.
Place the stale bread slices in the dish without overlapping them.
Pour the melted butter over the bread.
Beat the eggs and sugar. Add the cream and vanilla to the mixture.
Pour over the bread.
Soak at room temperature for several hours or overnight in the fridge.
Turn the slices occasionally. Be careful as the bread is fragile at this point. Once the bread is thoroughly saturated, leave it alone.
If the bread mixture has remained in the fridge overnight, bring it to room temperature before baking.
Preheat the oven to 350 degrees F.
Bake uncovered for 45 min.
Serve immediately with fresh berries, whipped cream, maple sugar, or powdered sugar if you wish.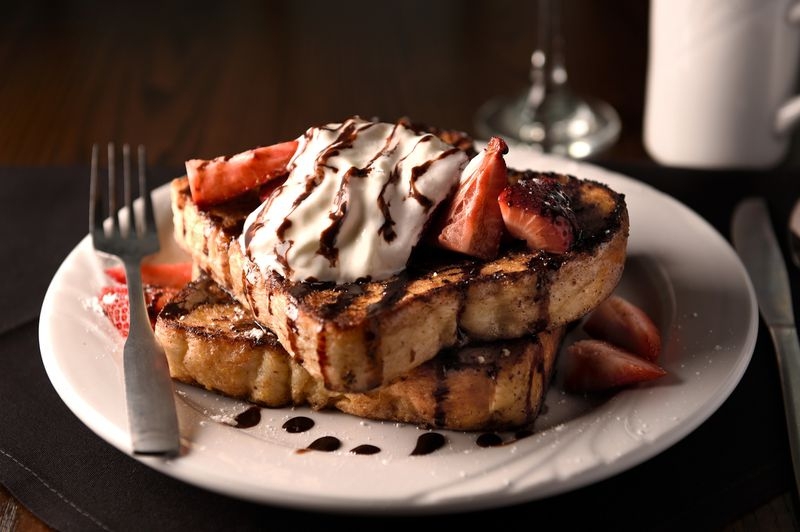 Photo credit: (Cloe Poisson / Courant file photo)