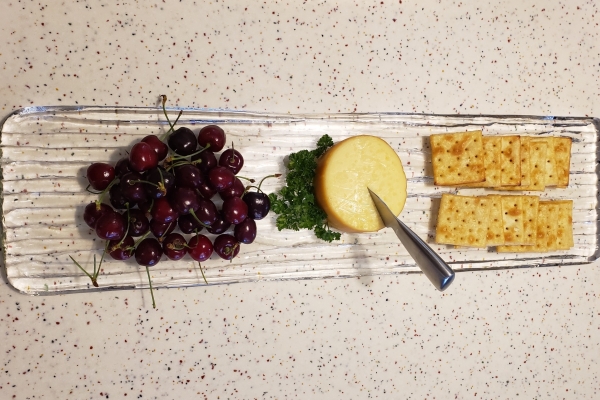 Party Crackers: Saltines like you've never tasted!
Published by
Kayleigh Ebenrick
on June 16, 2020
Yes, that's right. Saltines. The world's most humble cracker is about to get a flavorful facelift that makes them the life of the party.
Ingredients
1 2/3 cups Canola Oil
4 Sleeves of Saltines / or 2 eleven oz. Saltine Minis
One 2-gallon zippered freezer plastic bag
1 pkg Savory party cracker seasoning mix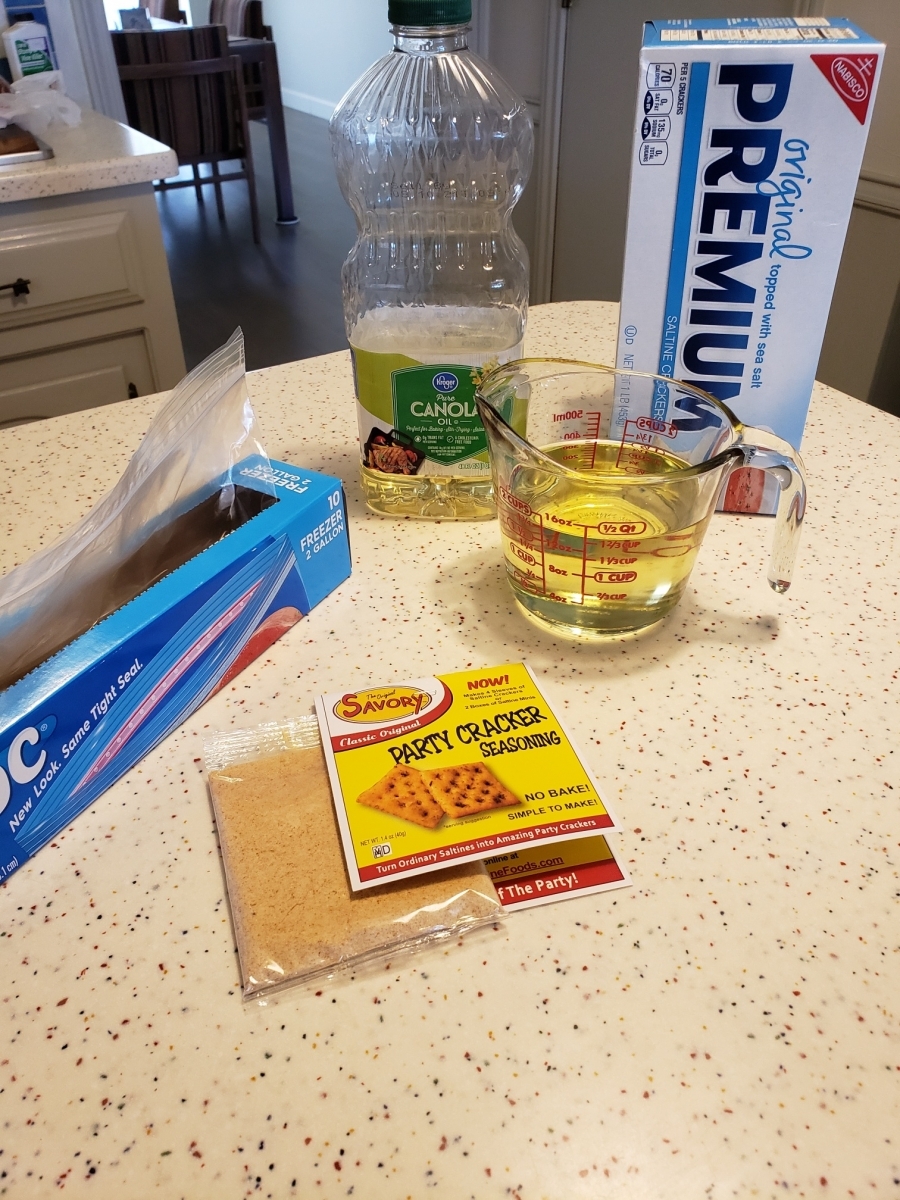 This seasoning is the magic fairy dust that launches the lowly Saltine into a totally different category.
Here's the instructions on the back of the seasoning packet. I'll type them out below so they're easier to read.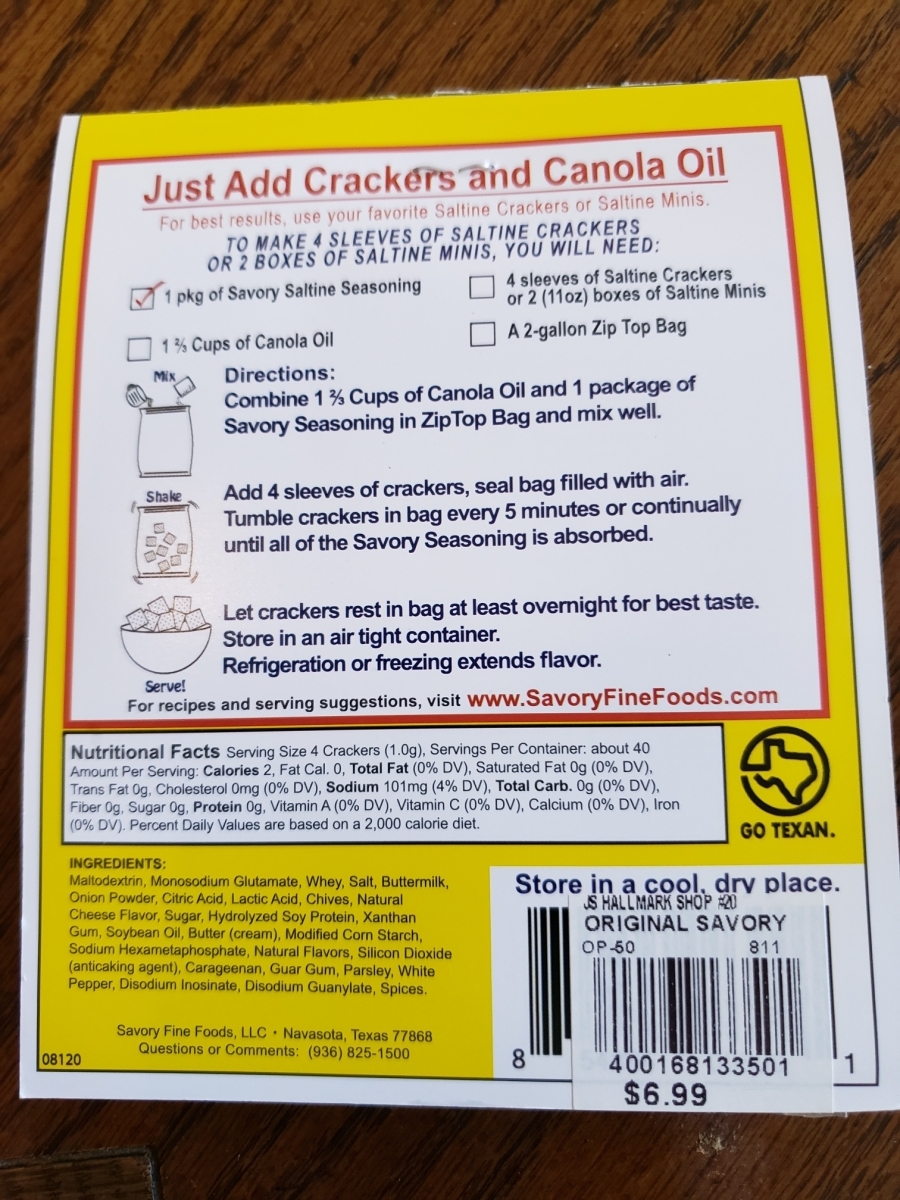 A handy trick is to put the bag in the box to keep it upright.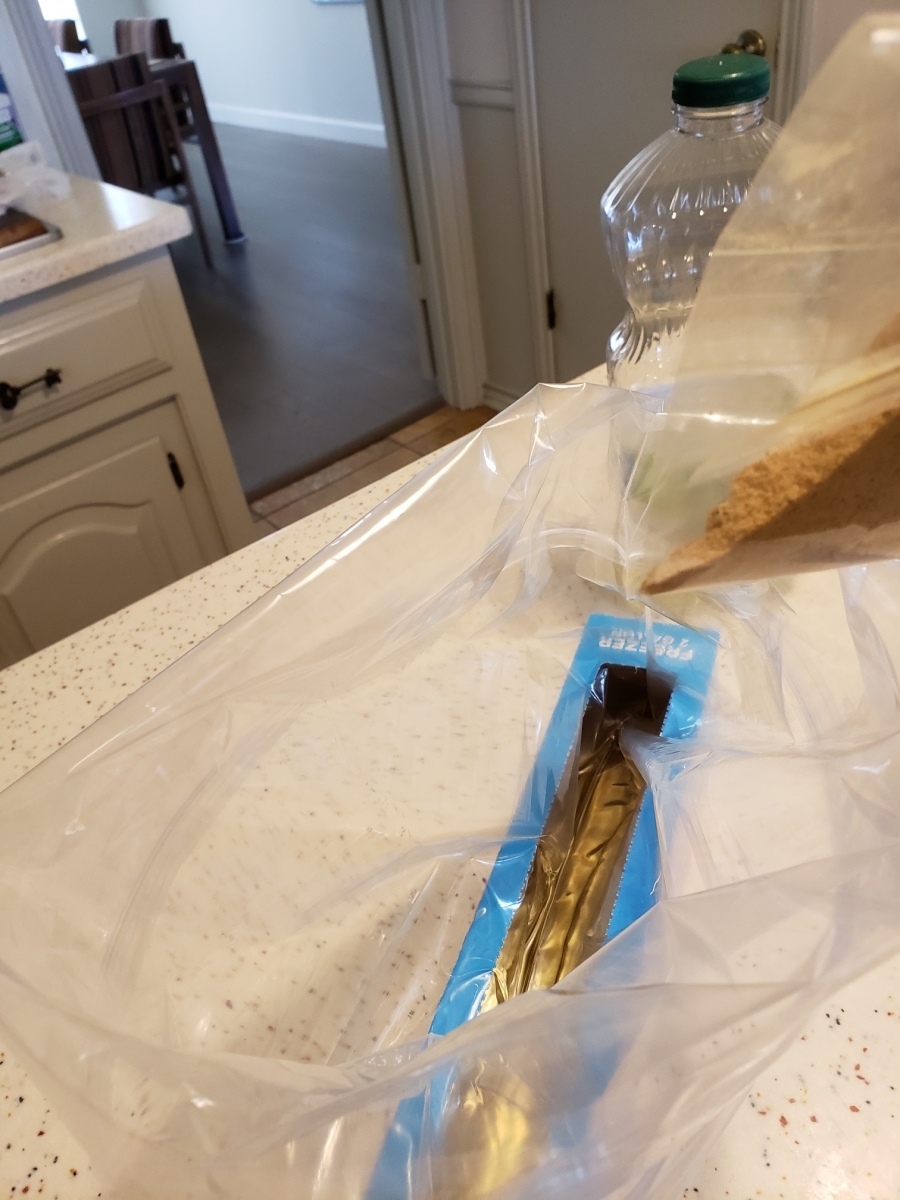 And then add the seasoning to the oil in the bag.
Combine 1 2/3 cups of Canola Oil and 1 package of Savory Seasoning in zip top bag and mix well.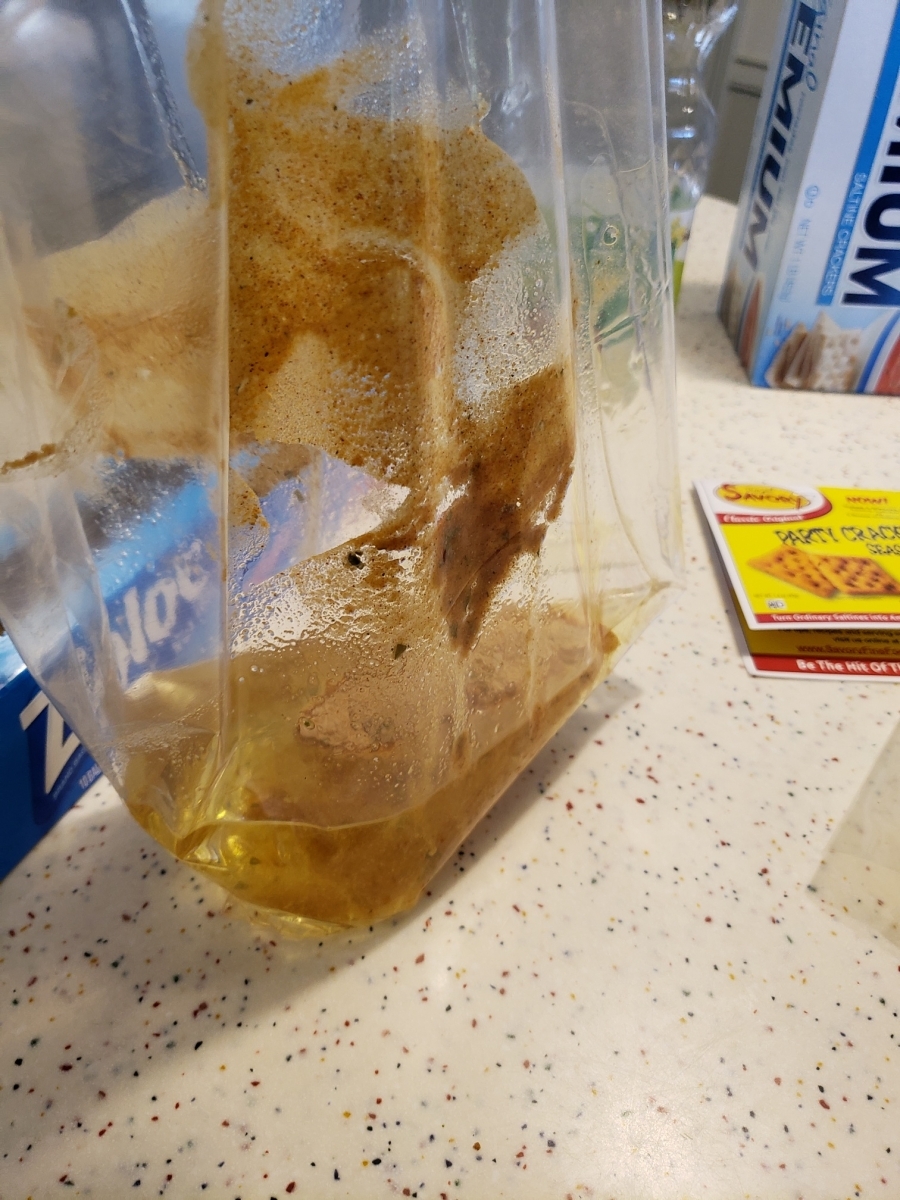 Smush the oil and seasoning around in the bag.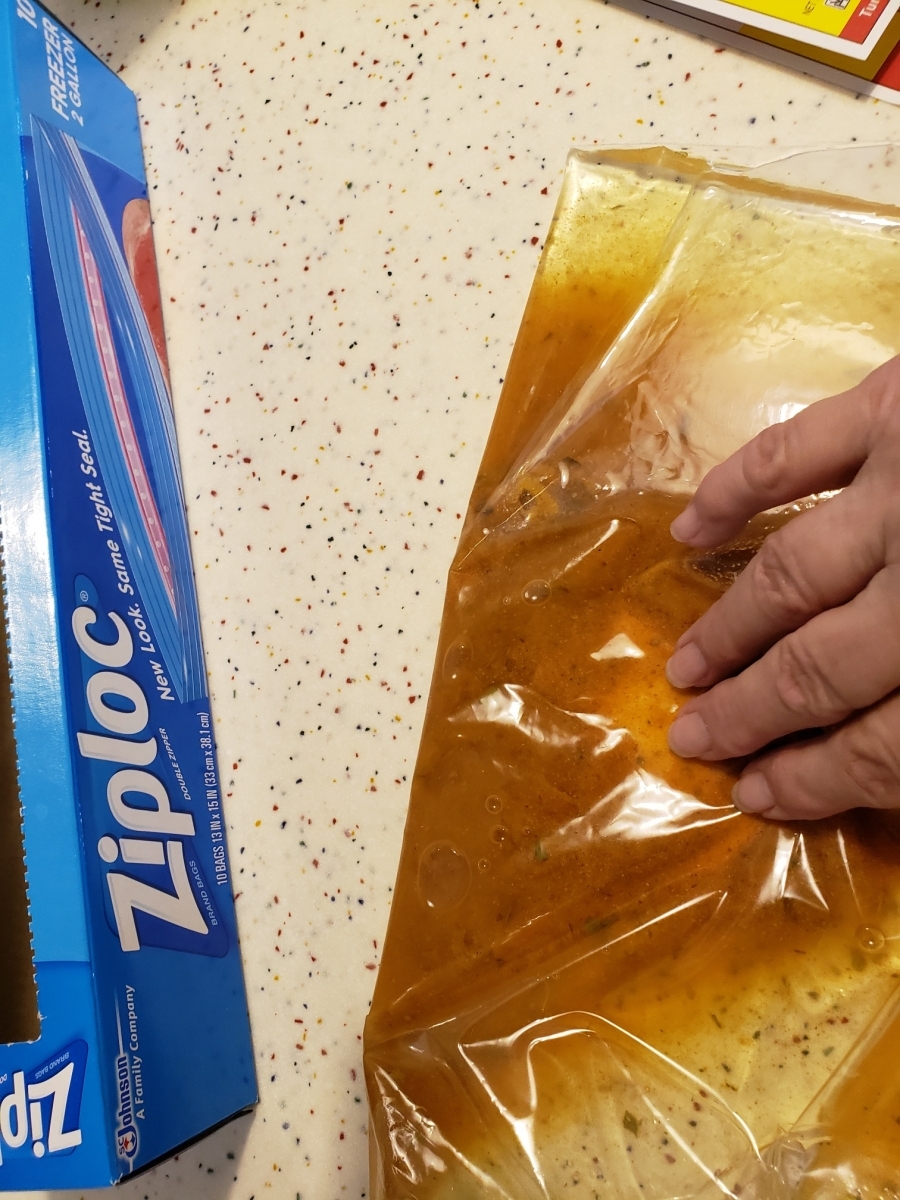 The seasoning will dissolve in the oil.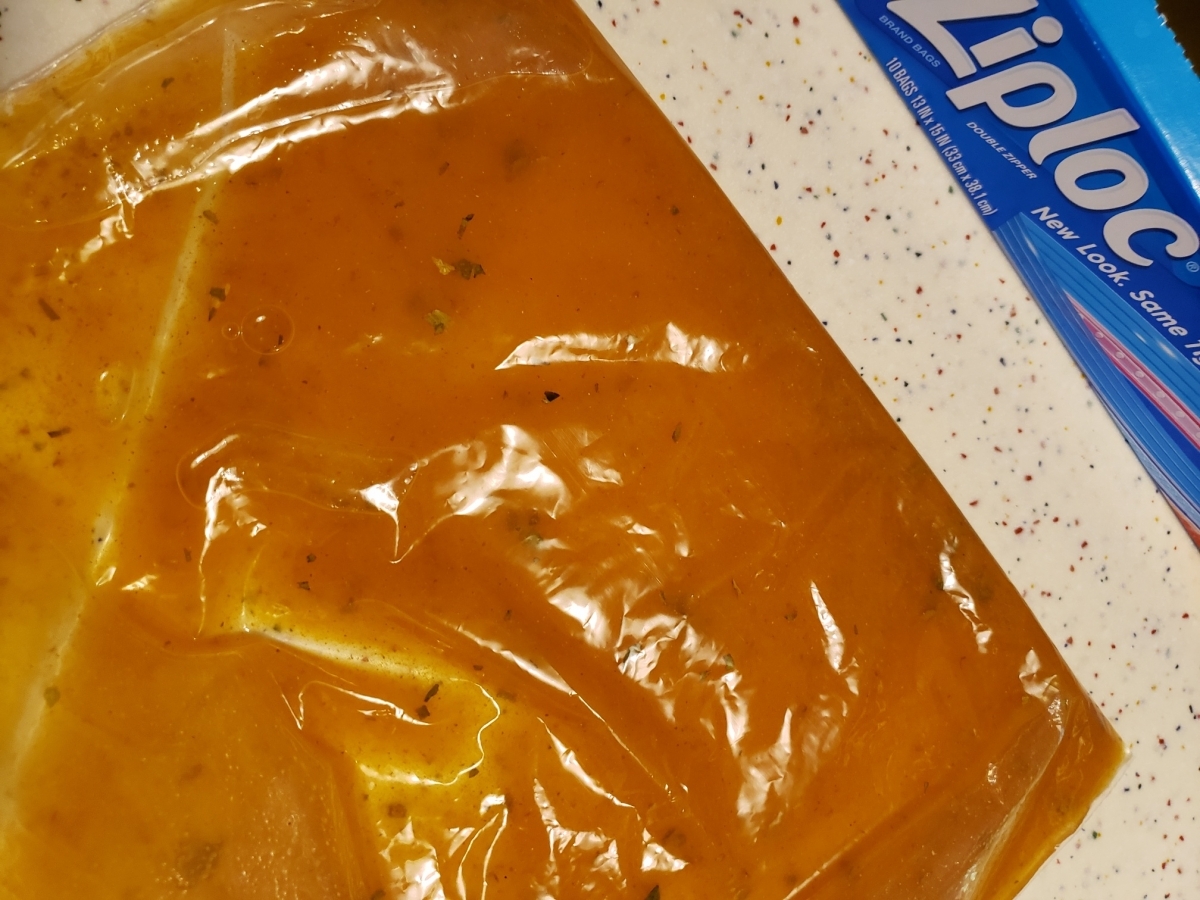 Add 4 sleeves of crackers, seal bag filled with air.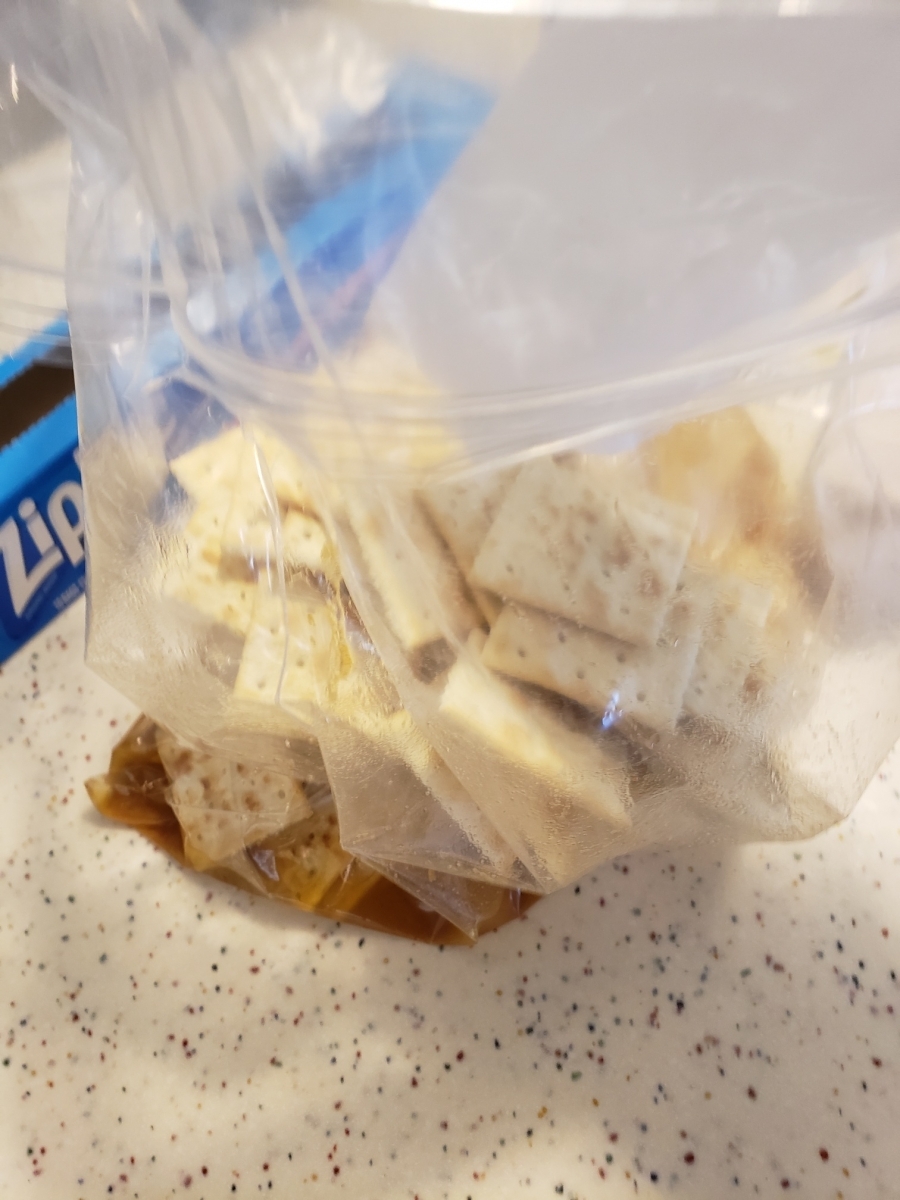 Close the bag and mix the crackers in with the oil and seasoning.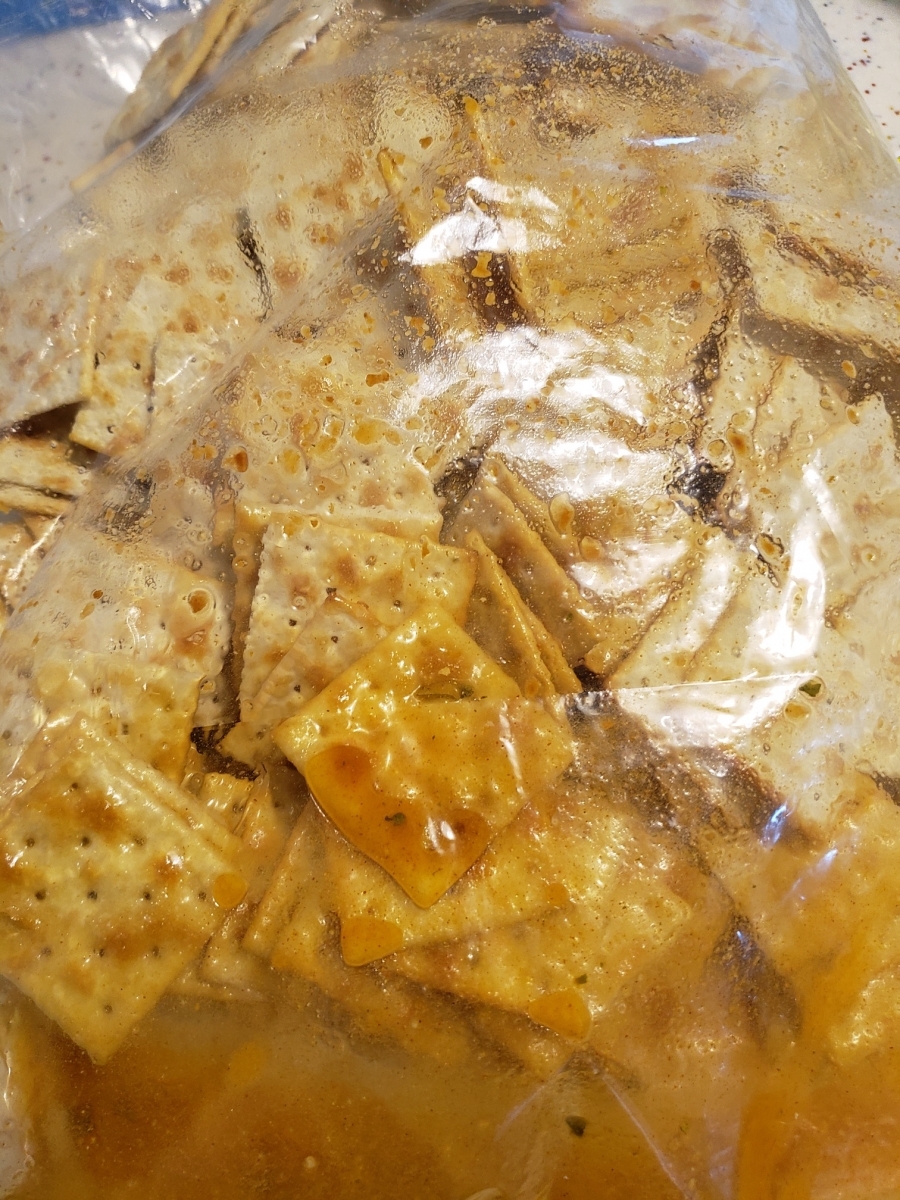 Tumble crackers in bag every 5 minutes or continually until all of the Savory Seasoning is absorbed.
Keep turning the bag to keep it mixing.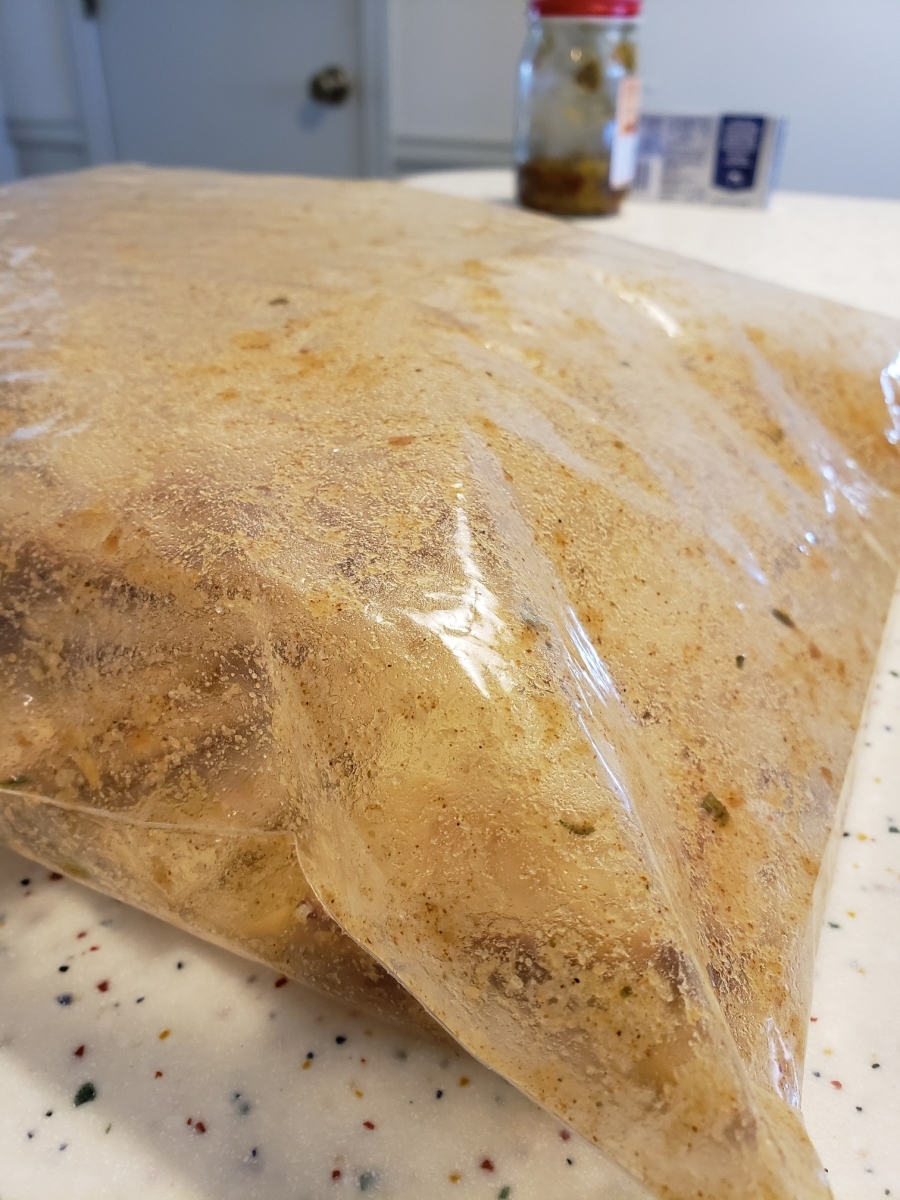 Let crackers rest in bag at least overnight for best taste. Store in an airtight container. Refrigeration or freezing extends flavor.
Look at this lovely display. These crackers are excellent with smoked gouda, alongside cherries.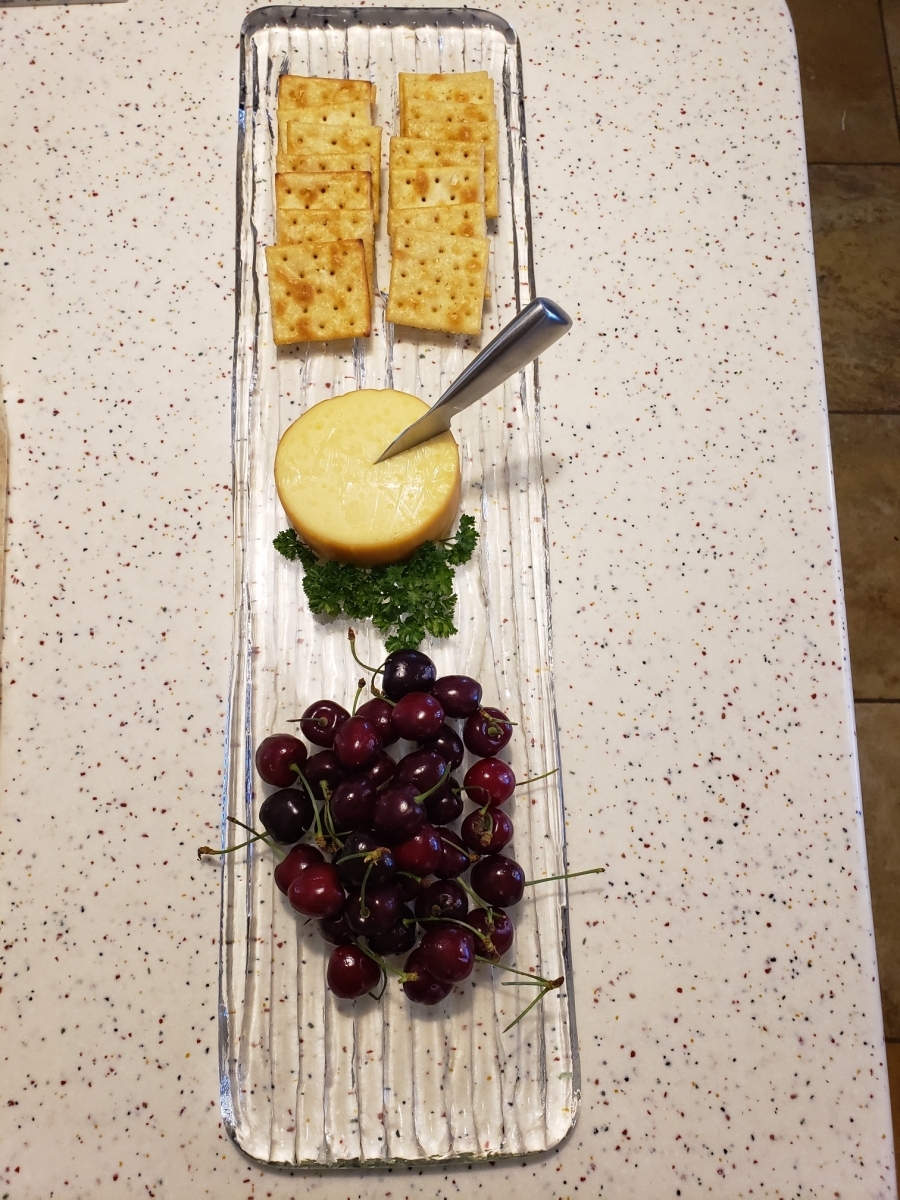 These are the little Saltine Minis.
Mix cream cheese and a fun fruity key lime salsa for a delicious dip to go with the Saltines.