Best things to do in South Dakota
Published by
Kayleigh Ebenrick
on June 21, 2020
Billy & Lanee W. shared their great trip to South Dakota.
You'll be thrilled to see that Waterton, South Dakota, which seems to be out in the middle of nowhere, actually has a lot to offer. This impressive building, the Terry Redding Museum, is one of the town's proudest highlights.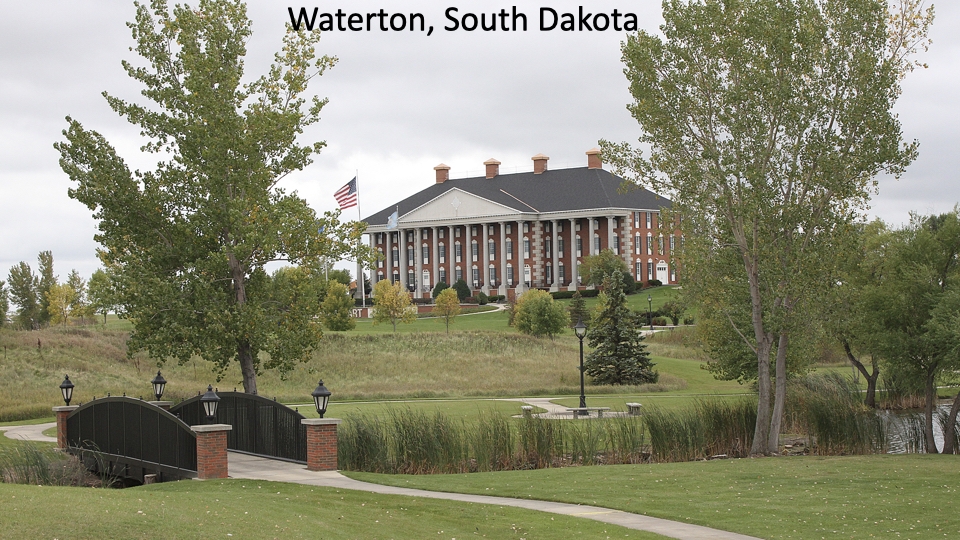 The Terry Redding Museum of Art is right on highway 29. The collection at the Terry Redding Museum features over 100 great paintings with an amazing sense of light!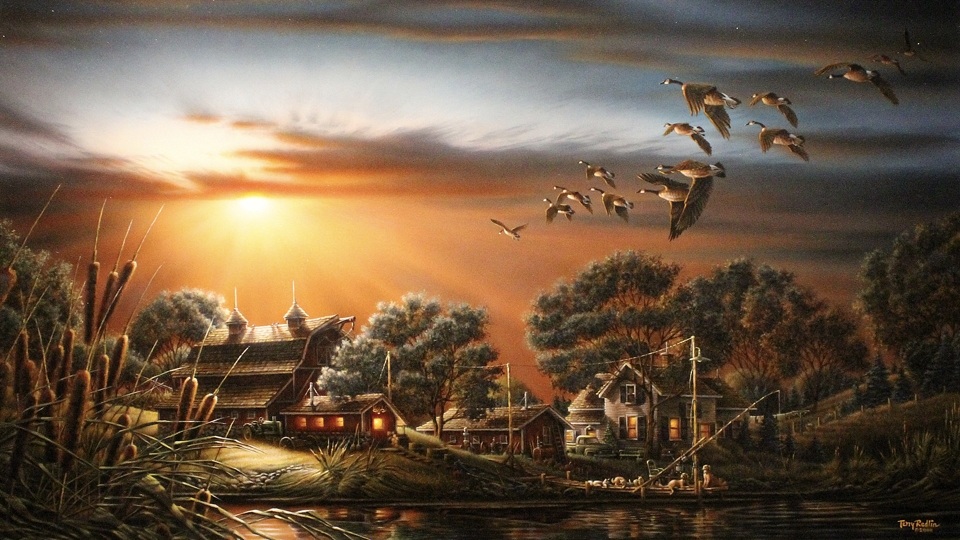 Heading into Sioux Falls, you'll wonder how the town got its name. Well, it's named after the stunning waterfall of Sioux Falls. This is very popular site right in town.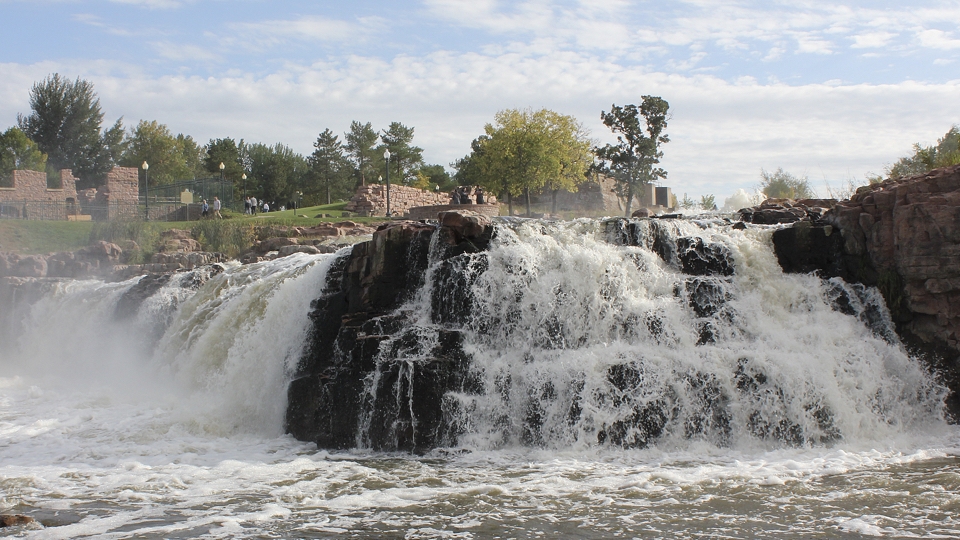 In Mitchell, SD you'll find this series of very unexpected statues.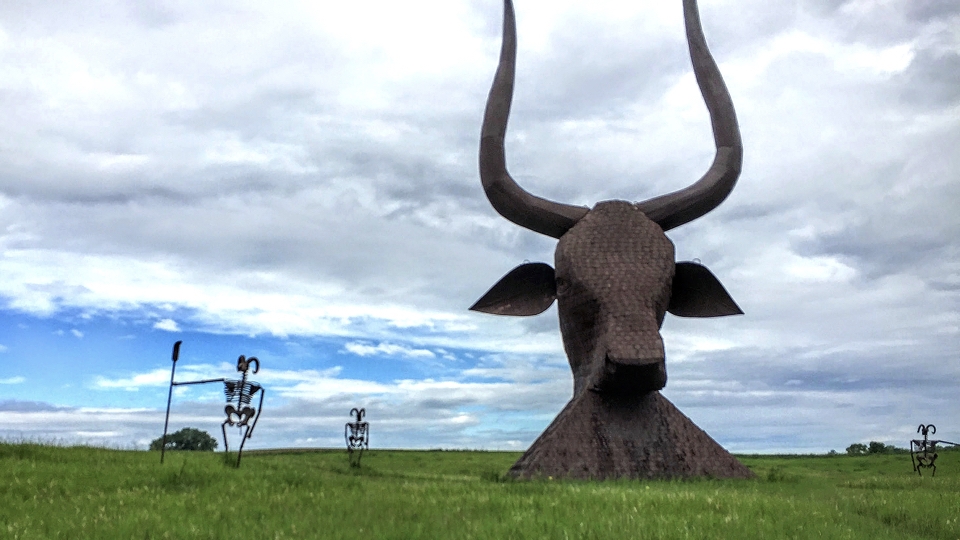 While in Mitchell, be sure to check out the world's only Corn Palace. See how the picture frame rectangle on the left is blank and the one on the right has art inside? That's because the art is made of ears of corn and they're in the process of designing the next piece for the frame on the left! The art is like a mosaic out of whole cobs of corn. The artists lay out the picture like a paint-by-number. There are many many artworks inside done in the same manner. And if that wasn't enough, there's a rodeo inside too!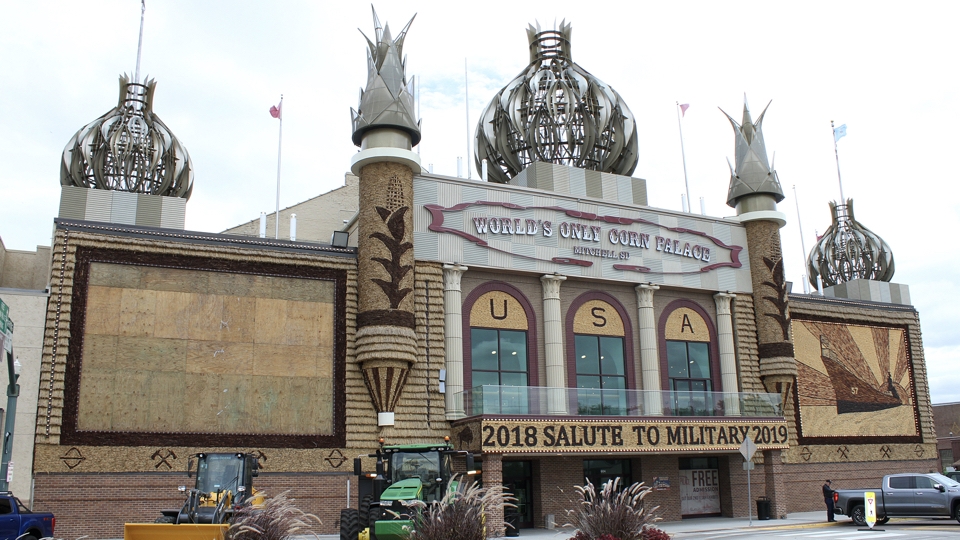 Next, be sure to stop at this exquisite statue commemmorating the Native American tribes of that area. The statue is located on a bluff between exits 263 and 265 on Interstate 90 near Chamberlain, SD.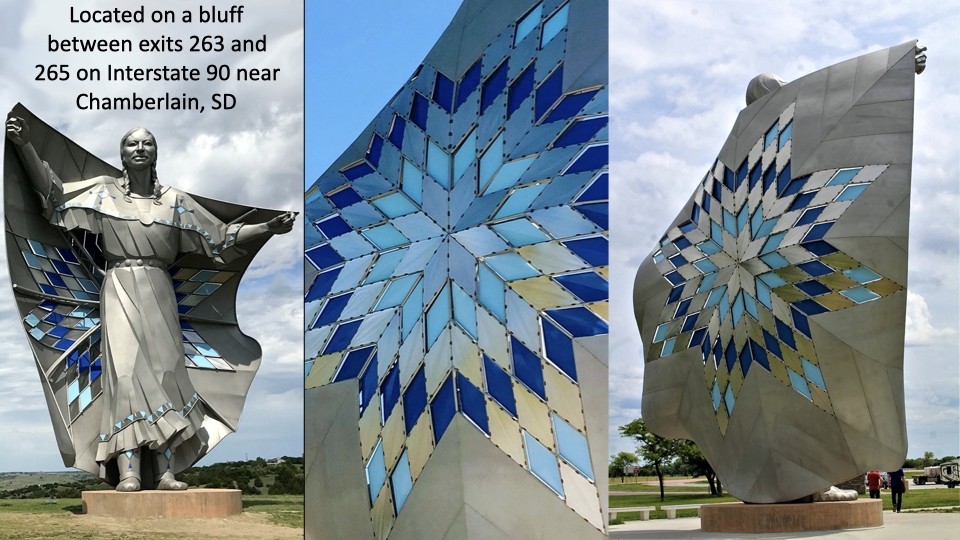 Pierre is the state capital of South Dakota. It is a huge, impressive building. And it seems to just be out in the middle of a field. Such grandure in such an unexpected place! On the premises, there is a statue of fighting stallions that commemorates an airplane accident that took the lives of several members of the town. It's a solemn subject, but a lovely statue.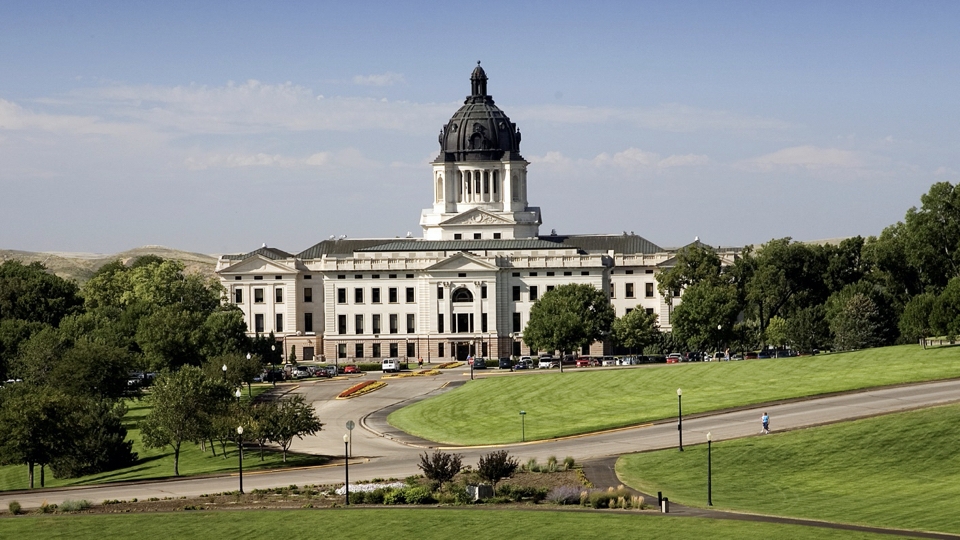 Next, we headed out to the Badlands! The South Dakota Badlands is known for the layers in the rocks.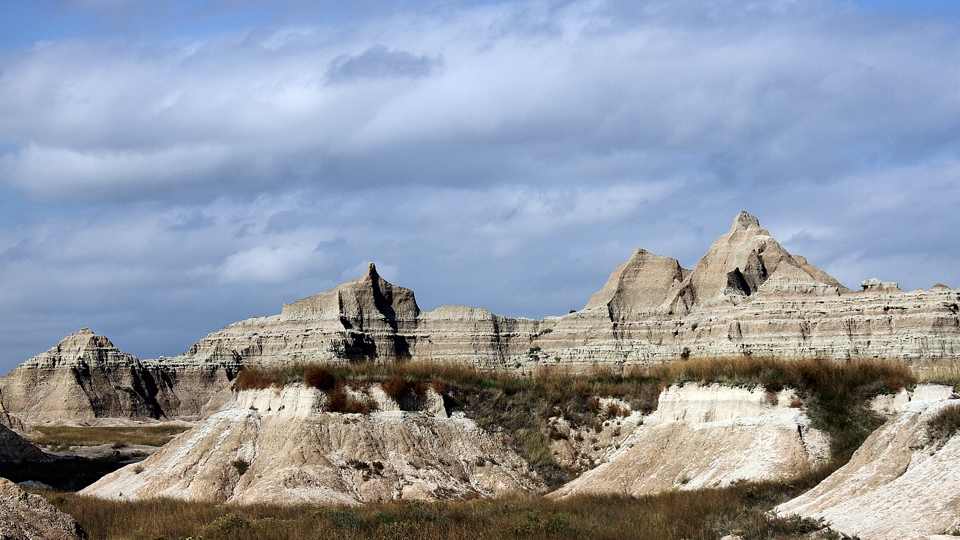 Arguably one of the most beautiful and surreal sites on earth makes this a very popular site for photographers and artists. The different bands of color are the layers of sediment and different types of rocks left over after errosion.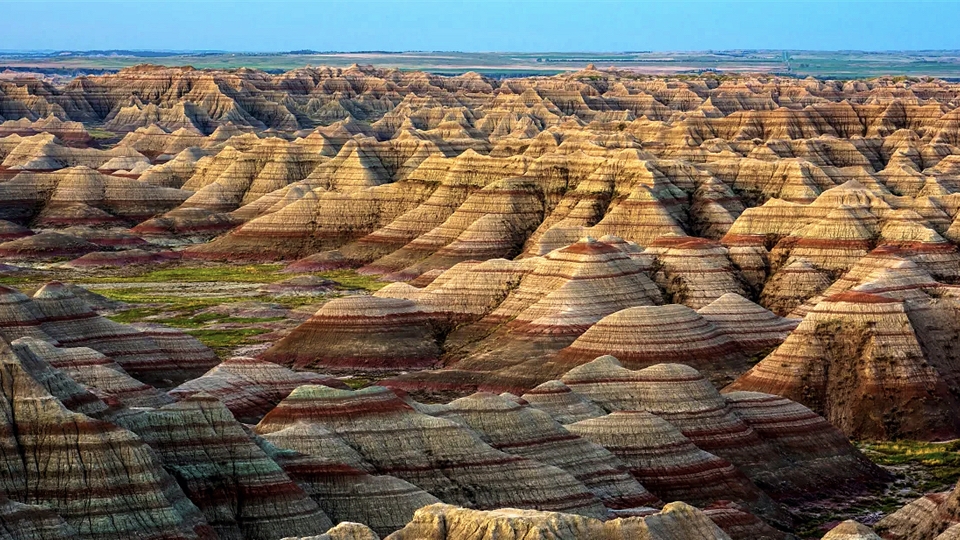 Be sure to stop at the Wall Drug Store, which is a combo travel stop, cafe, museum, and gift shop. This place is huge and has everything Americana. You can easily spend 2 hrs inside enjoying the homemade fudge and quirky treasures.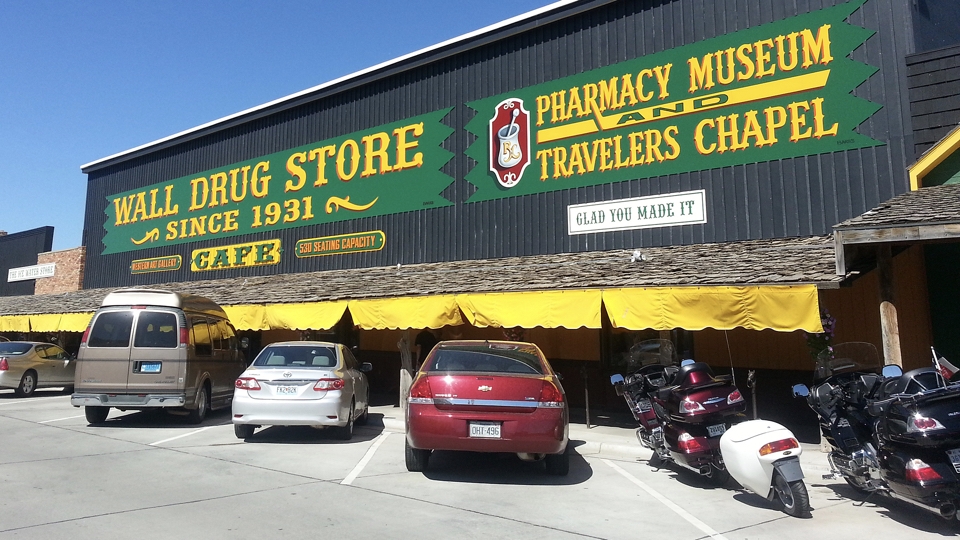 Just as a reference point, here we are back at an enlarged portion of our map. We're heading to Rapid City next.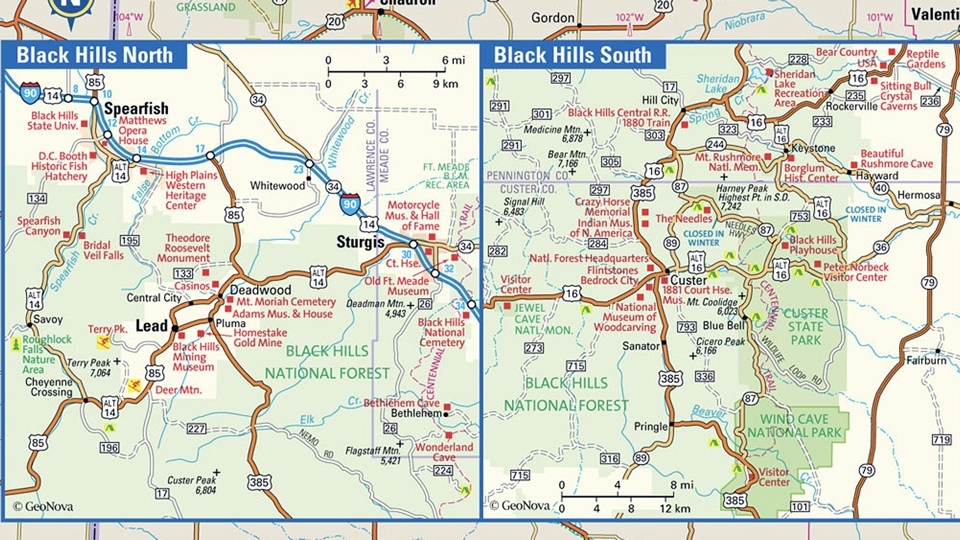 As you pass through Rapid City, stop at Custer State Park for some time up-close and personal with the wild life. Take a driving tour that will blow your mind. If you can time it right, try to hit the Buffalo Roundup, which happens only once a year. Hundreds of people attend, so get there at 5-6am to hold your spot. It's an all-day event, so be sure to take a sack lunch and be prepared to be swept up in the majesty of the old west.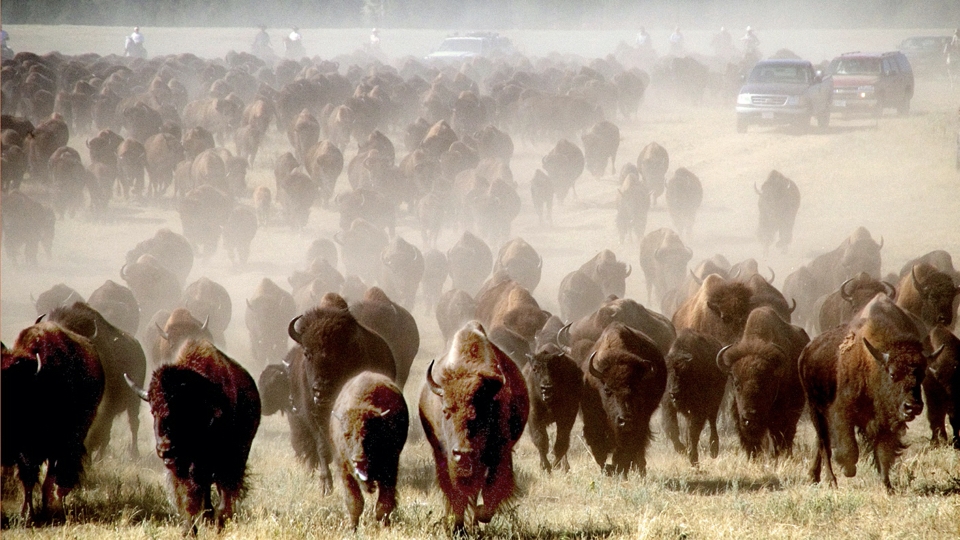 Next on our list of amazing things to see and do is to visit the Crazy Horse Monument. This immense monument is actually in the process of being carved. In the photo below, you'll see the actual rock face (mountain) in the background. The white plaster model is how it will look once it's completed.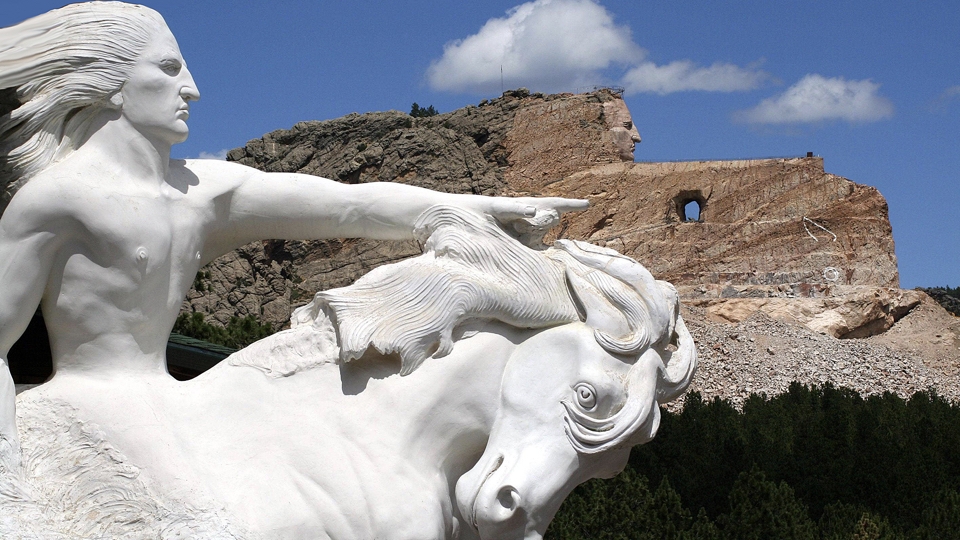 Nearby is one of the best Native American Museums in the country. This Tribal run museum is not government funded, so it's very authentic and has many special works of art (like this one below), weapons, teepees, and artifacts.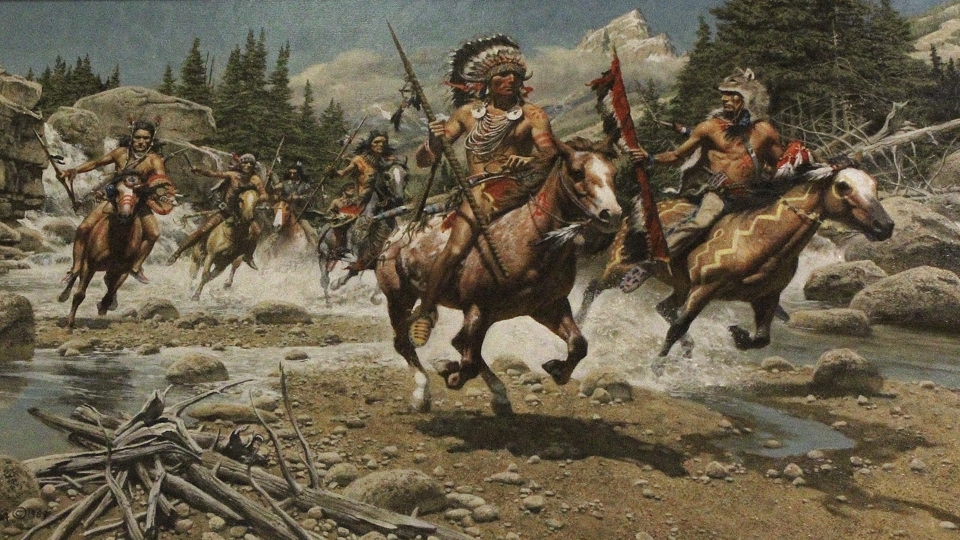 This impressive arrow head collection is on display at the museum.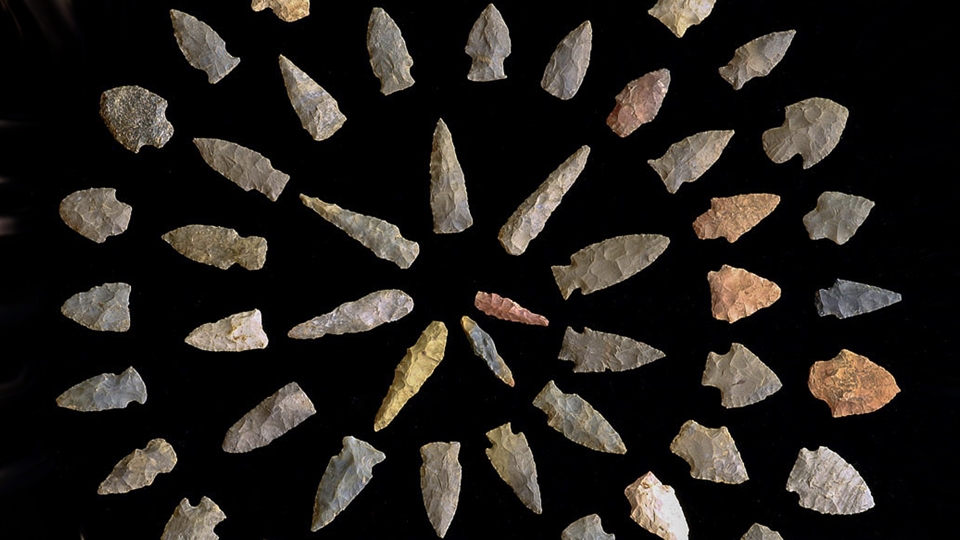 If you're there in the right season, be sure to check out Black Hills Powwow Days, which features an impressive array of traditional Native American dress, food, art, and dance / drum competitions.
Well, you can't go to South Dakota without seeing Mount Rushmore. If you time it right and are able to stay for the 9:00pm flag ceremony every night, it's a beautiful spectical and worth staying. However, be aware that, being a desert region, the temperature drops at night that can sometimes cause fog that can obscure the monument from view.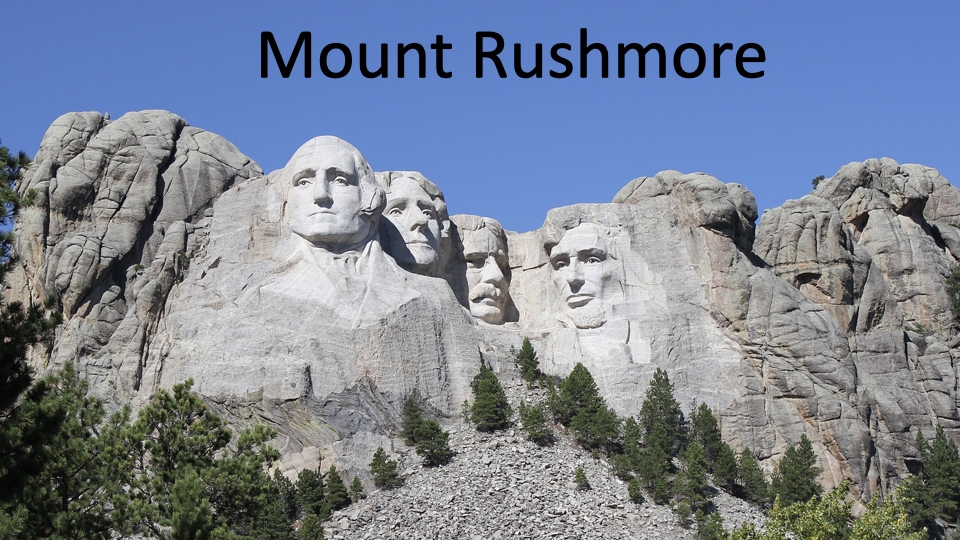 Next, you've got to take a drive on Needles Highway to see the cathedral spires -- giant granite spikes, that dramatically jut right out of the ground. Apparently, this photo doesn't even do it justice. It's just beautiful. Looks like you'll have to go see it in persion.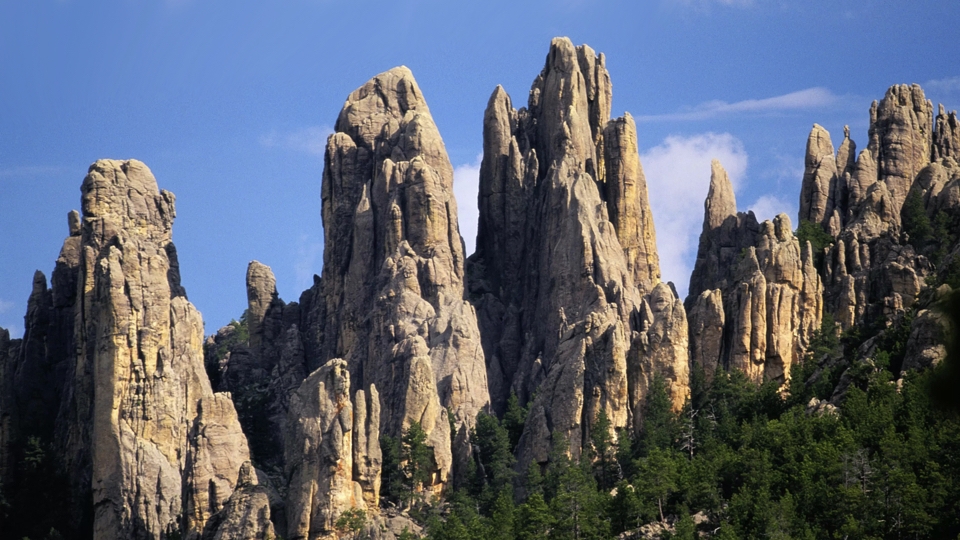 Be sure to make a stop at the nearby Sylvan Lake and Black Hills National Forest. As you drive into Spearfish, you'll want to detour to Spearfish Canyon. The fall colors in Autumn make this place extra special.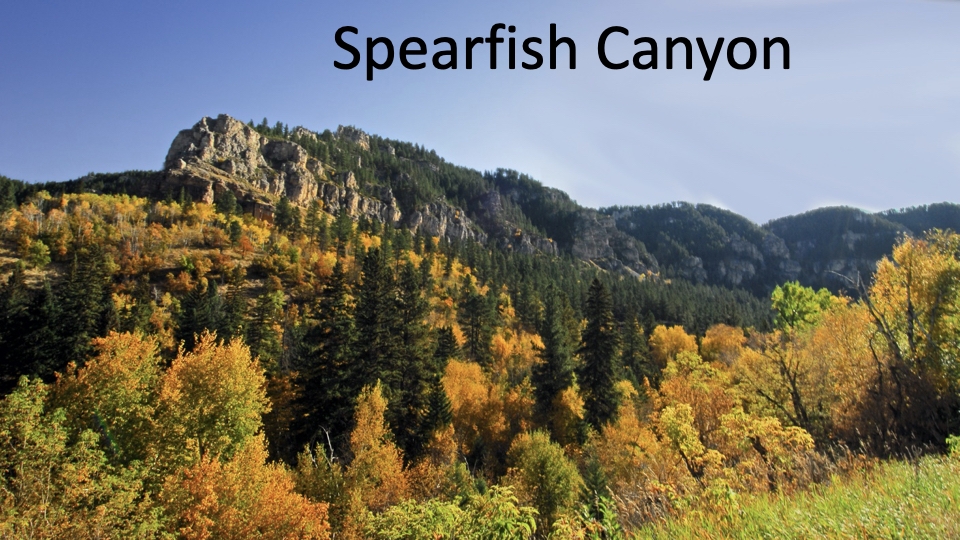 This is Spearfish Falls - a very gorgeous spot that Lanee and Billy definitely recommend.
In nearby Deadwood, you will find a charming old, historic town with great cafes and shopping.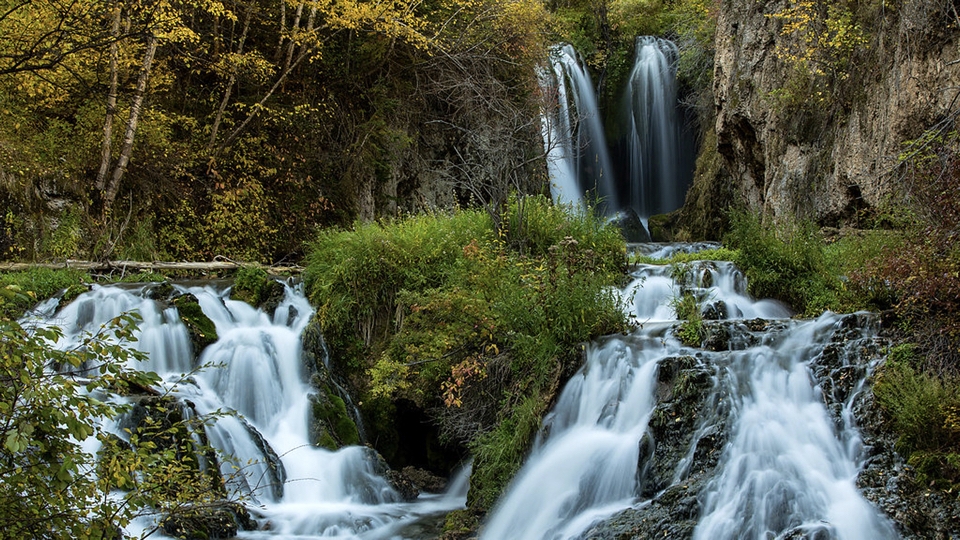 If you're a Motorcycle enthusiast, or have ever even heard of motorcycles, then you've heard of Sturgis. The Sturgis Indian Motorcycle rally is the largest bike rally in the country. During the rally, the tiny town of Sturgis experiences a surge in population from 60,000 to over 250,000! The town makes some good money that week!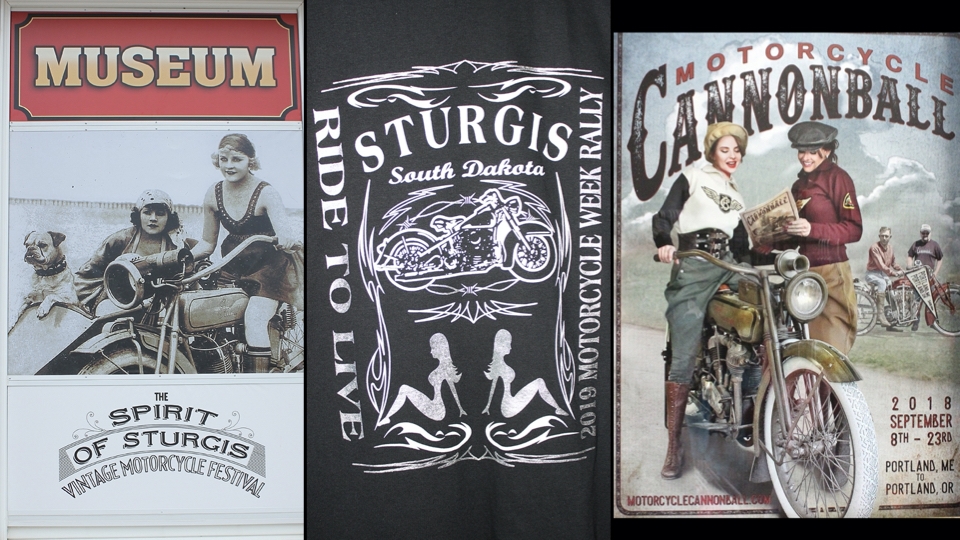 And of course, the hotels raise their prices sky high or might be sold out altogether, so it's a good idea to check and see if there are any nearby Evergreen members to stay with if you plan to go to the bike rally.
Checking in again with our map. So now we're heading from Sturgis to Rapid City.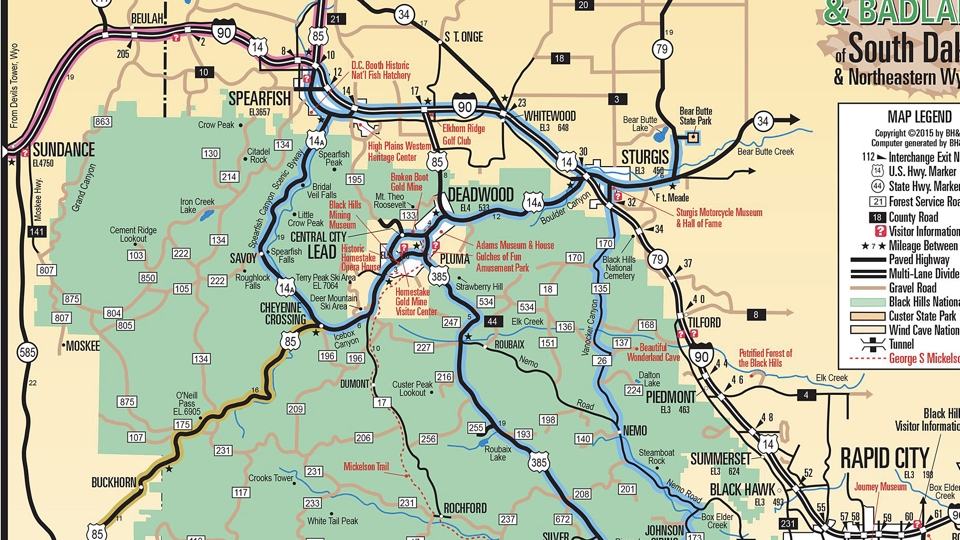 Rapid City has a bronze statue of each President of the United States scattered about the city. Find them all!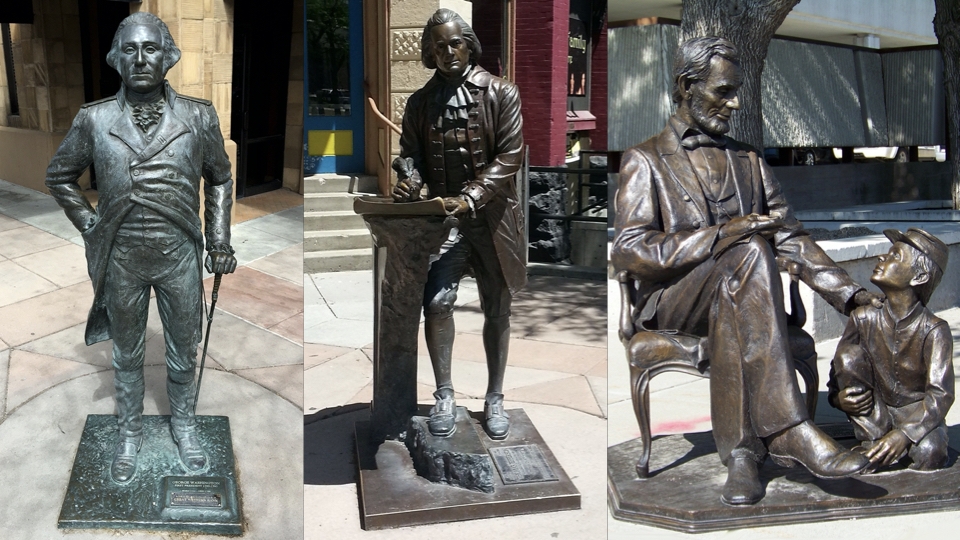 Sickies Garage in Rapid City is a garage-themed restaurant. It features beat up pick-up truck and gas station out front.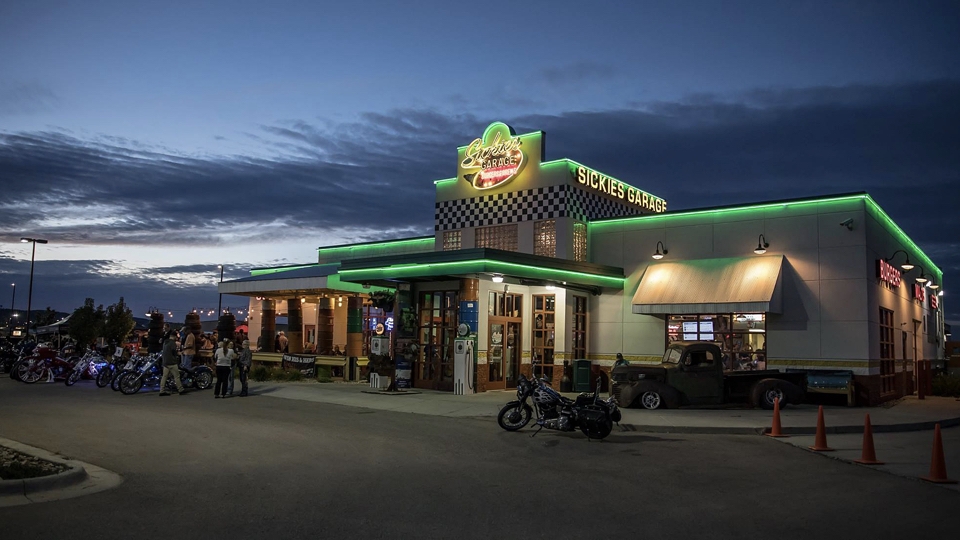 Sickies Garage offers a masterpiece burger. In fact, there's a whole menu of epic burgers to try. You won't believe it! Lanee and Billy were feeling pretty tame that night and decided to go for the bacon burger and did not regret it one bit.
Well that's it for our journey through South Dakota. Thanks so much to Lanee and Billy again for sharing you wonderful experience with all of us.
Join us next week for yet another fun-filled VTE via Zoom call. See you at 7:00pm EDT. Cheers!