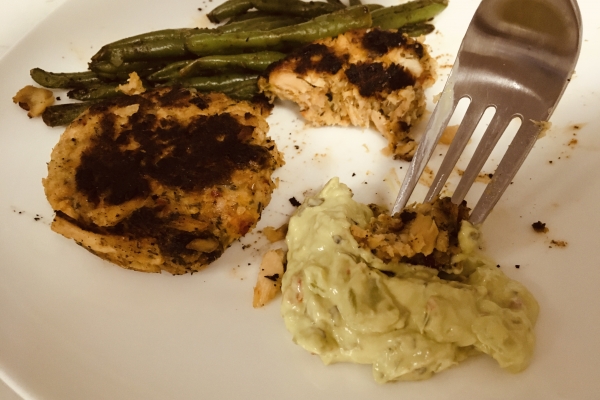 Tuna "Crab" Cakes
Published by
Kayleigh Ebenrick
on June 21, 2020
Crab cakes are delicious! But if you're like me and don't really like crab, try replacing tuna for the crab. Try out this recipe.
Ingredients
1 can tuna (If you don't like tuna, substitute canned chicken or even canned salmon.)
1 tbsp dried thyme
1/2 tbsp Perfect pinch Asian seasoning (a blend of garlic, ginger, chili pepper, sugar, sesame seed, orange peel, sea salt, onion, green onions)
2 Eggs, large
3 tbsp Mayonnaise
1/2 bag of bell peppers & onions
1/2 tsp Black pepper, freshly ground
1/2 tsp Kosher salt
2/3 cup Panko
3 tbsp Butter
optional: 1/2 can of corn
Recipe
Start by preheating a pan to medium high heat. Chop up the peppers and onions in a food processor.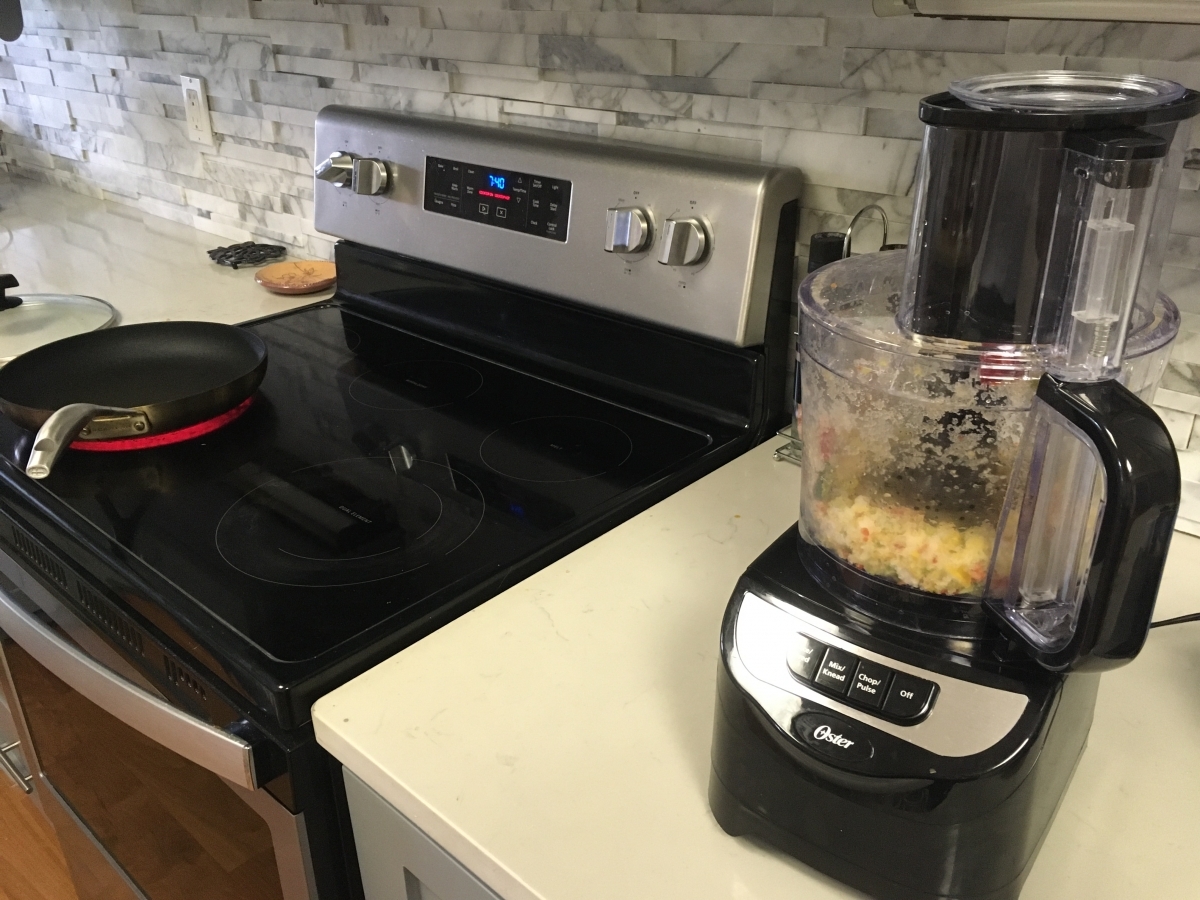 Chop them up pretty small.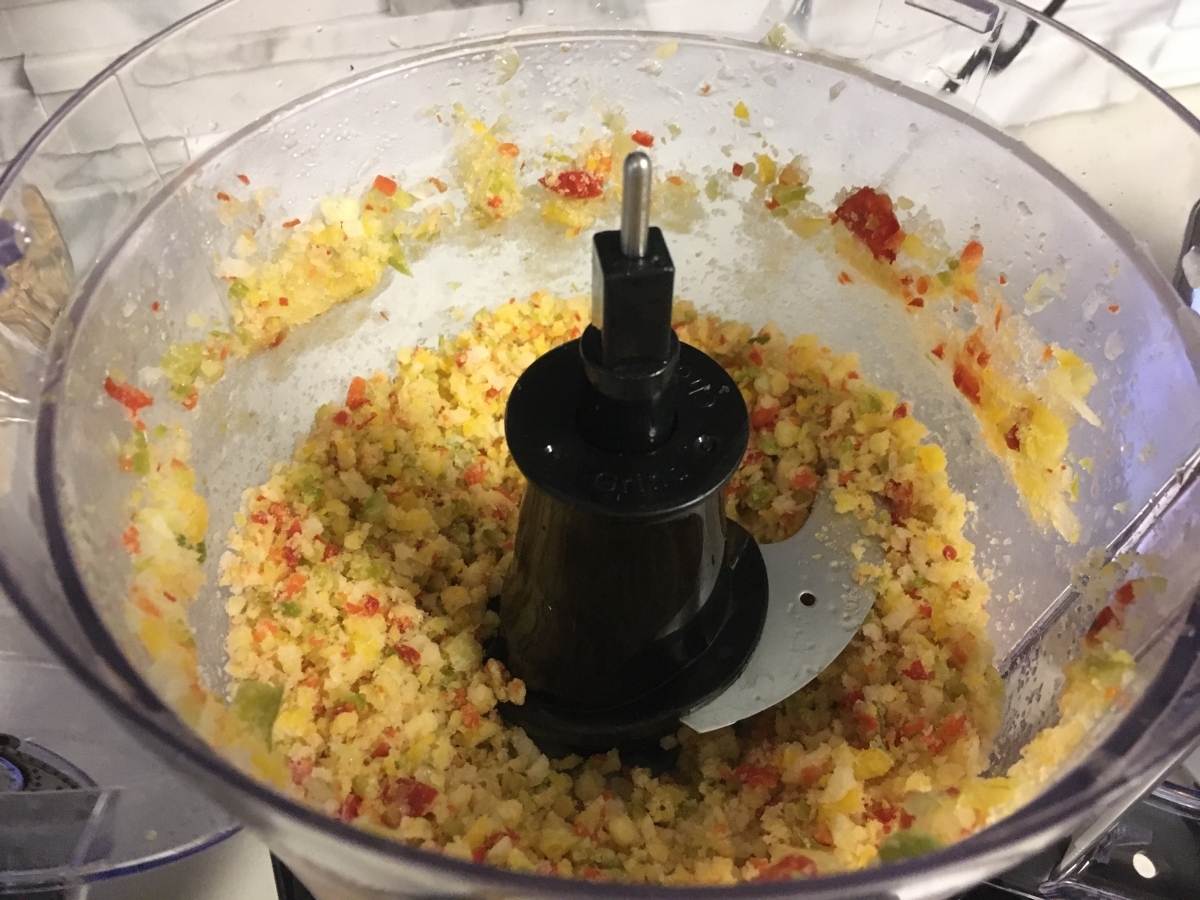 Toss those peppers and onions in the heated pan. These are frozen peppers and onions so, after sauteeing them, dump them out on a paper towel to soak up the water from the defrosting veggies.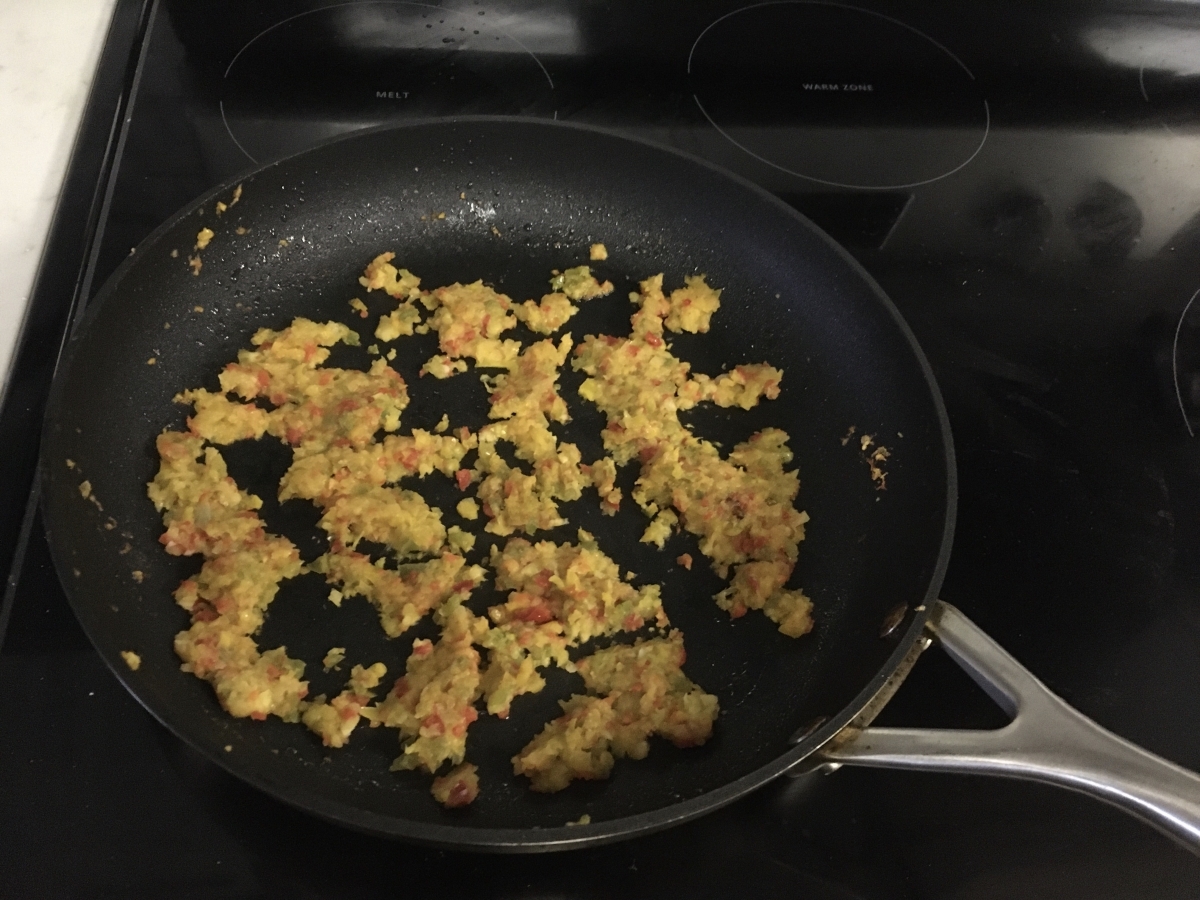 Next combine in a large bowl the mayo, both eggs, salt, pepper, Asian seasoning, thyme.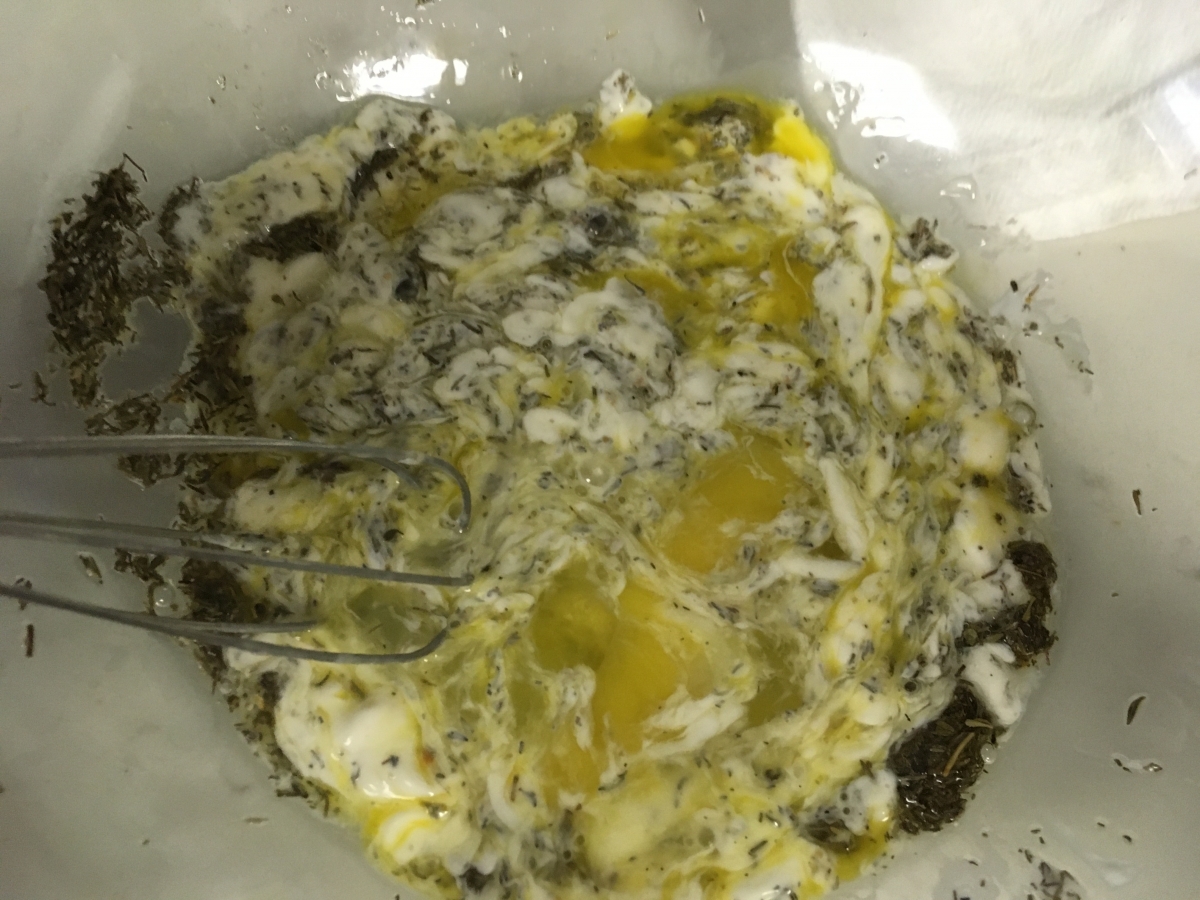 Whisk it all together.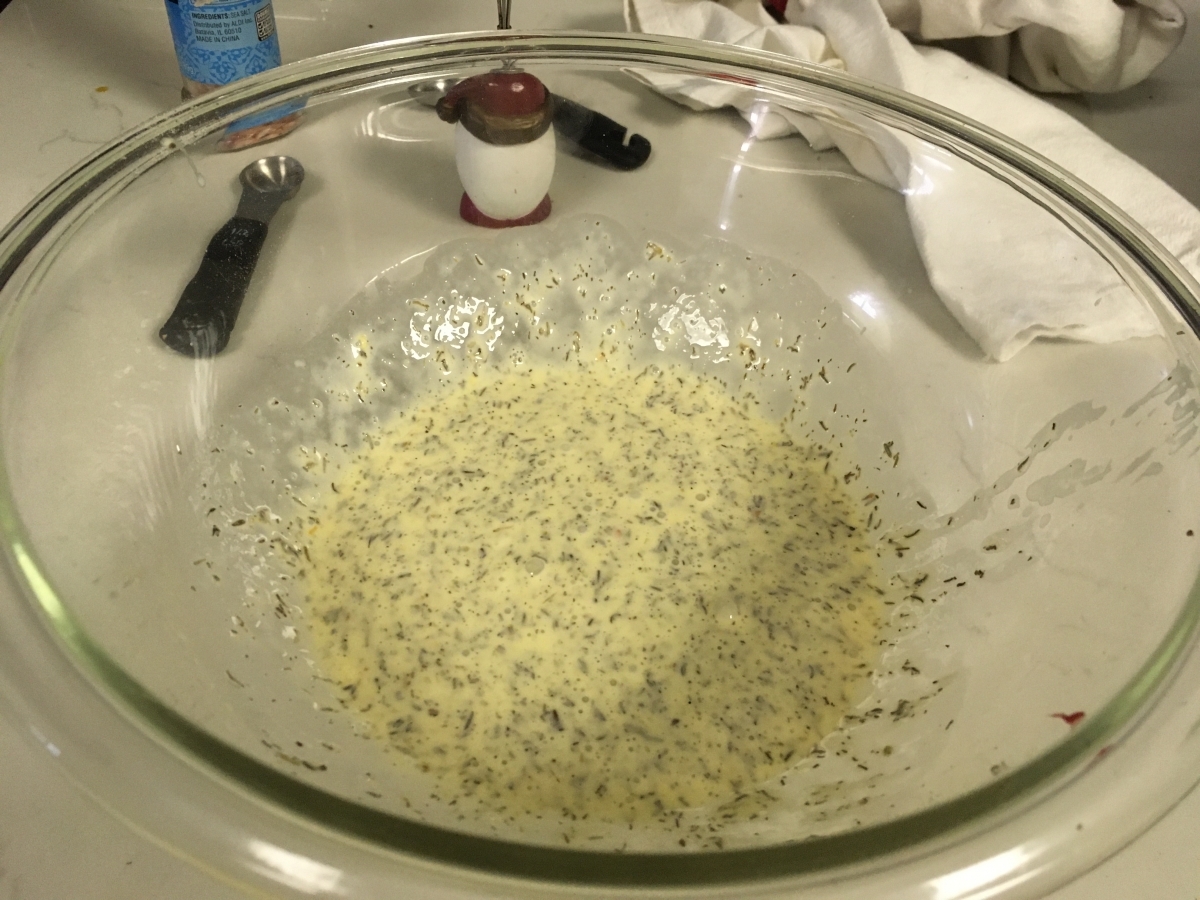 Open and drain the water from the tuna into the sink. Add the tuna to the bowl.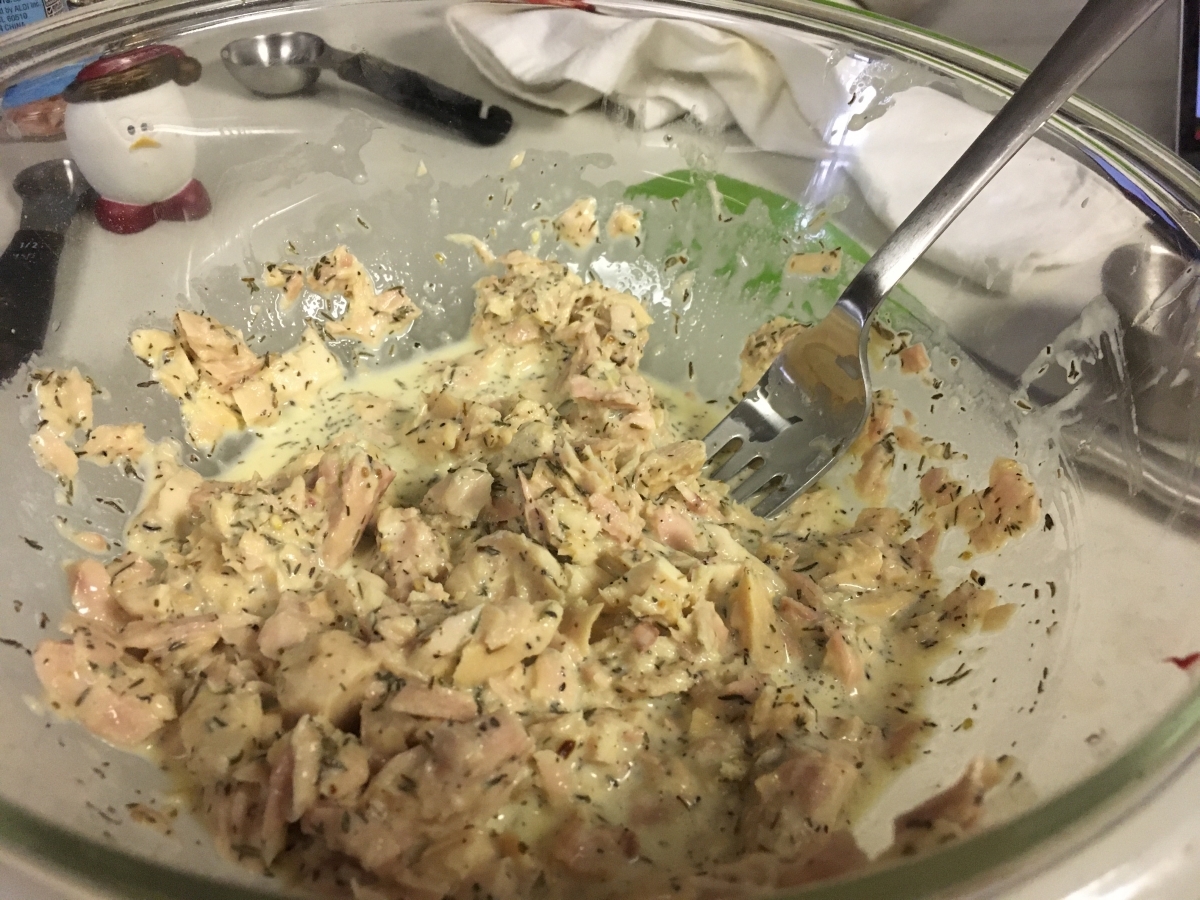 Add 2/3 cups of Panko bread crumbs to the bowl and mix well. Yep. Really mix it well. Take this time to make sure that the tuna chunks are broken up into very small bits.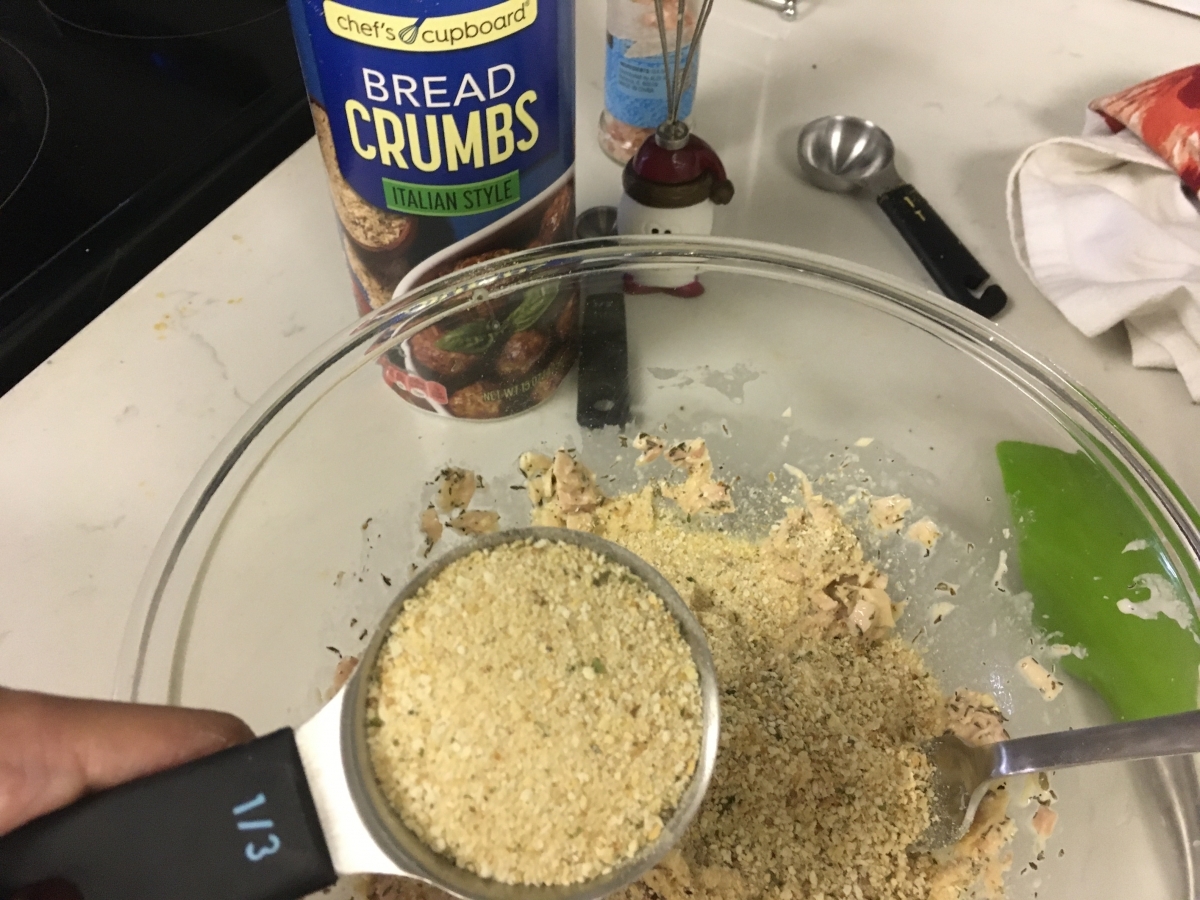 Add in the sauteed bell peppers and onions. Stir well so they are well combined.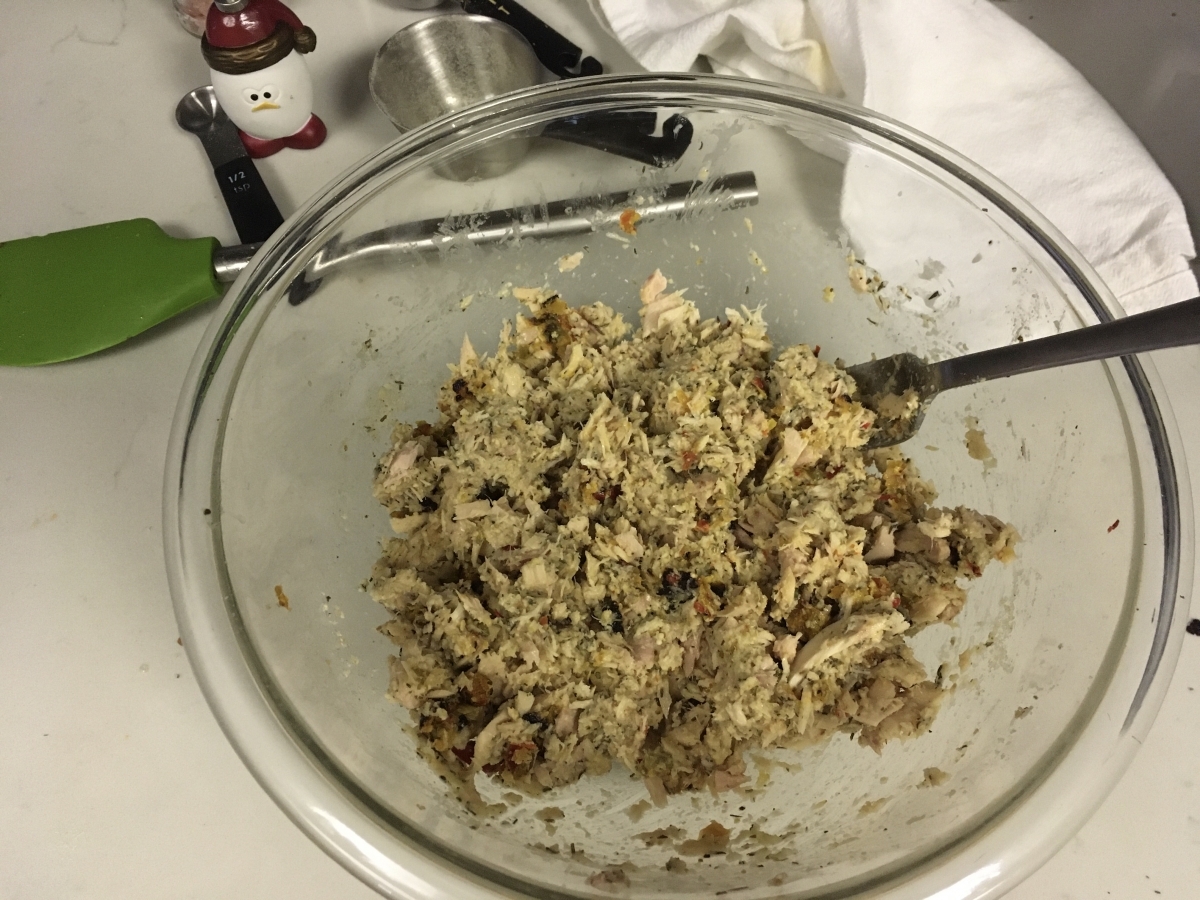 Go wash your hands if you haven't already. Scoop a handfull of the tuna mixture and gently mold it into a rounded patty.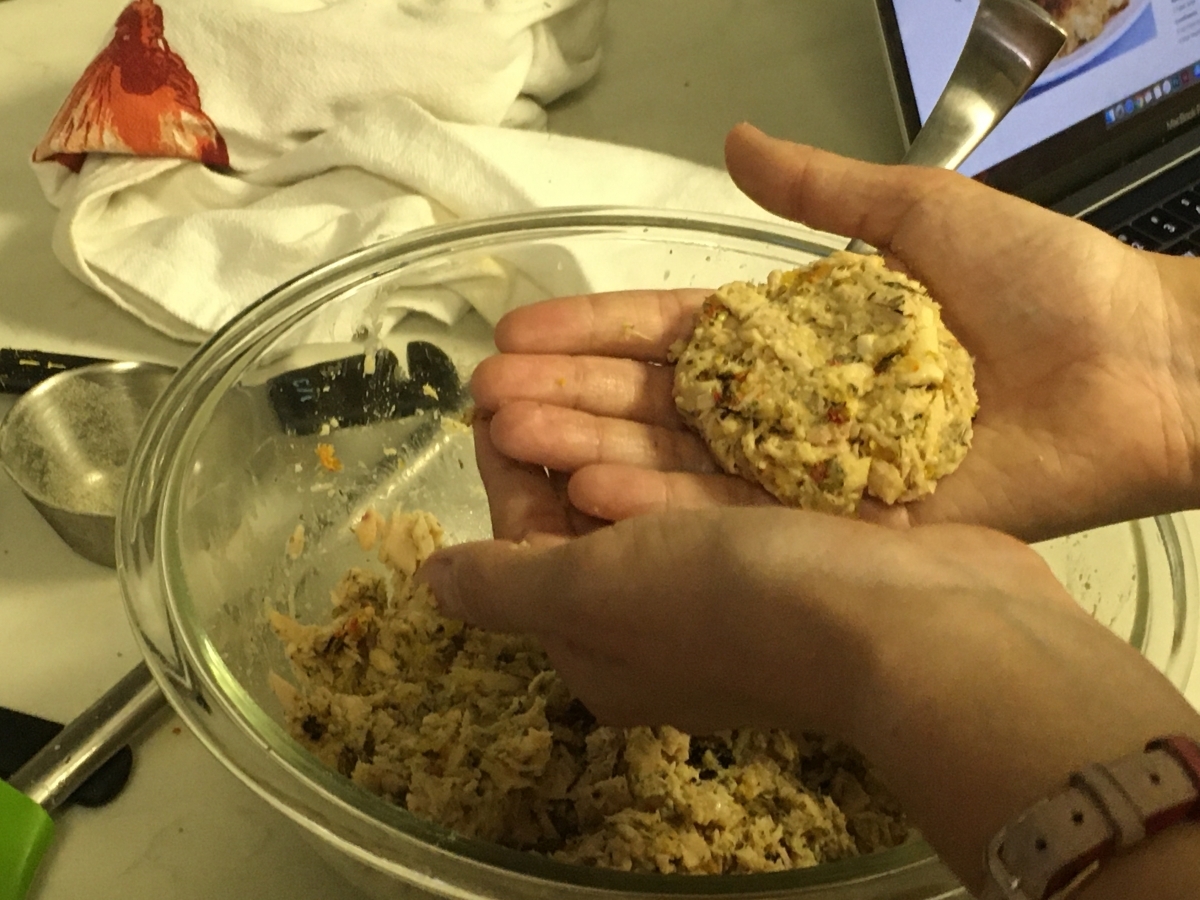 Set the patties on a cookie sheet covered in foil.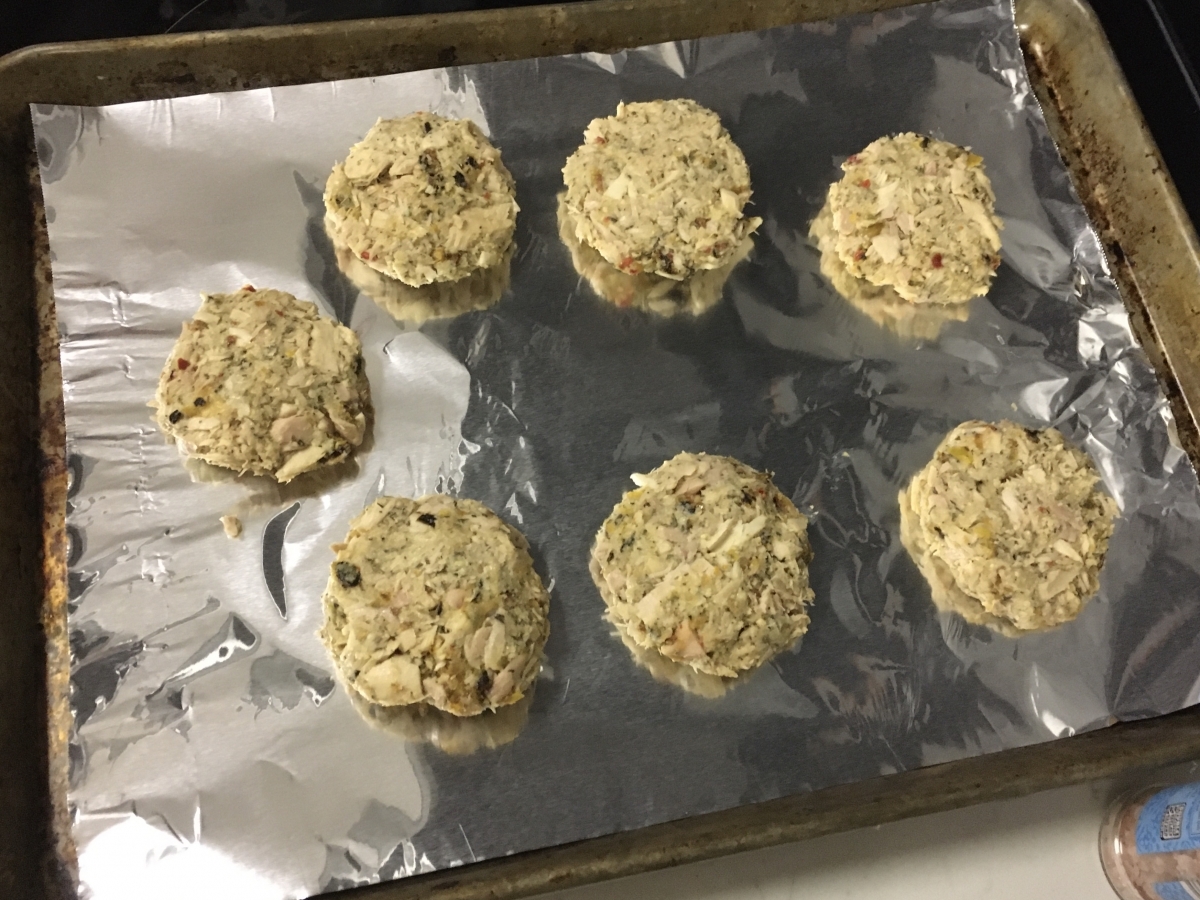 Pop those bad lads in the fridge for 20 min.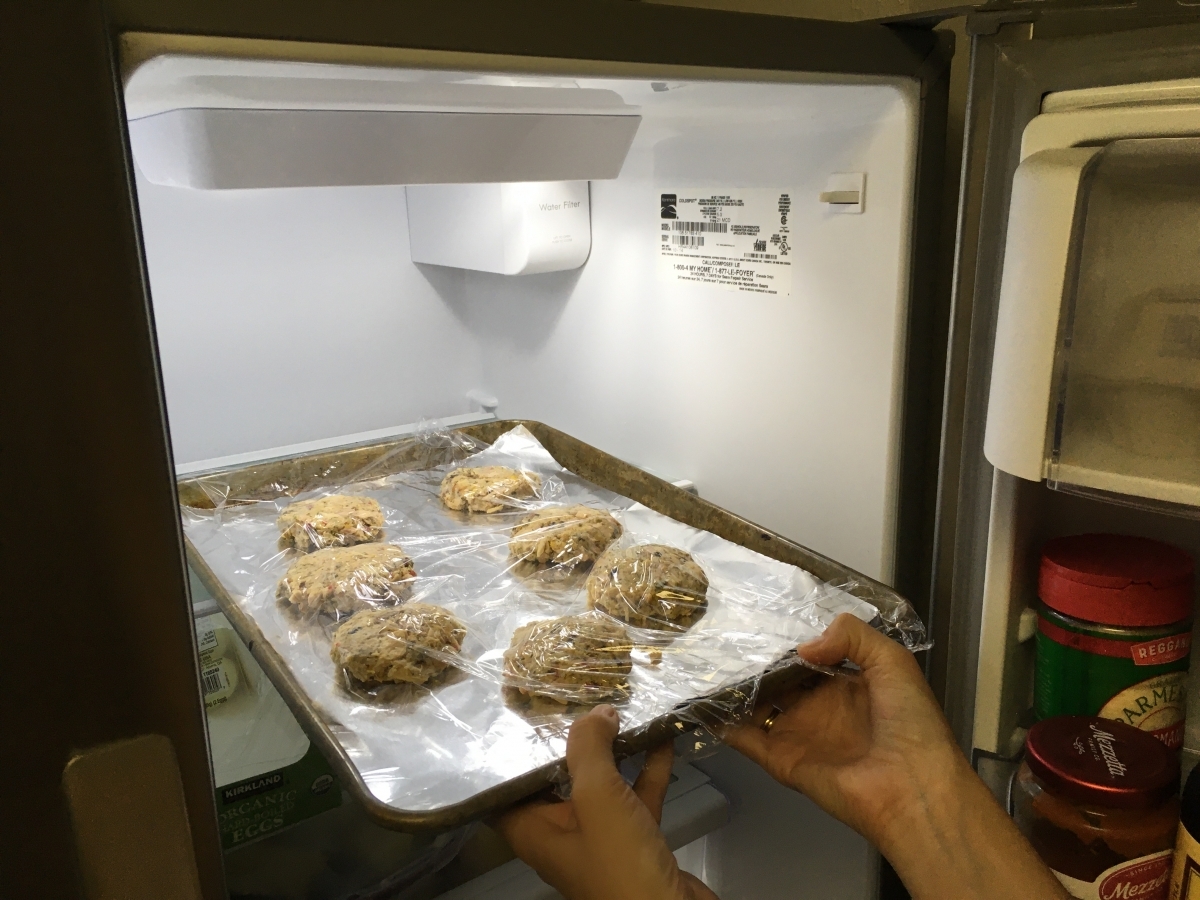 Preheat that same pan to med-high heat and put in some butter. Take the tuna cakes out of the fridge and put them into the pan.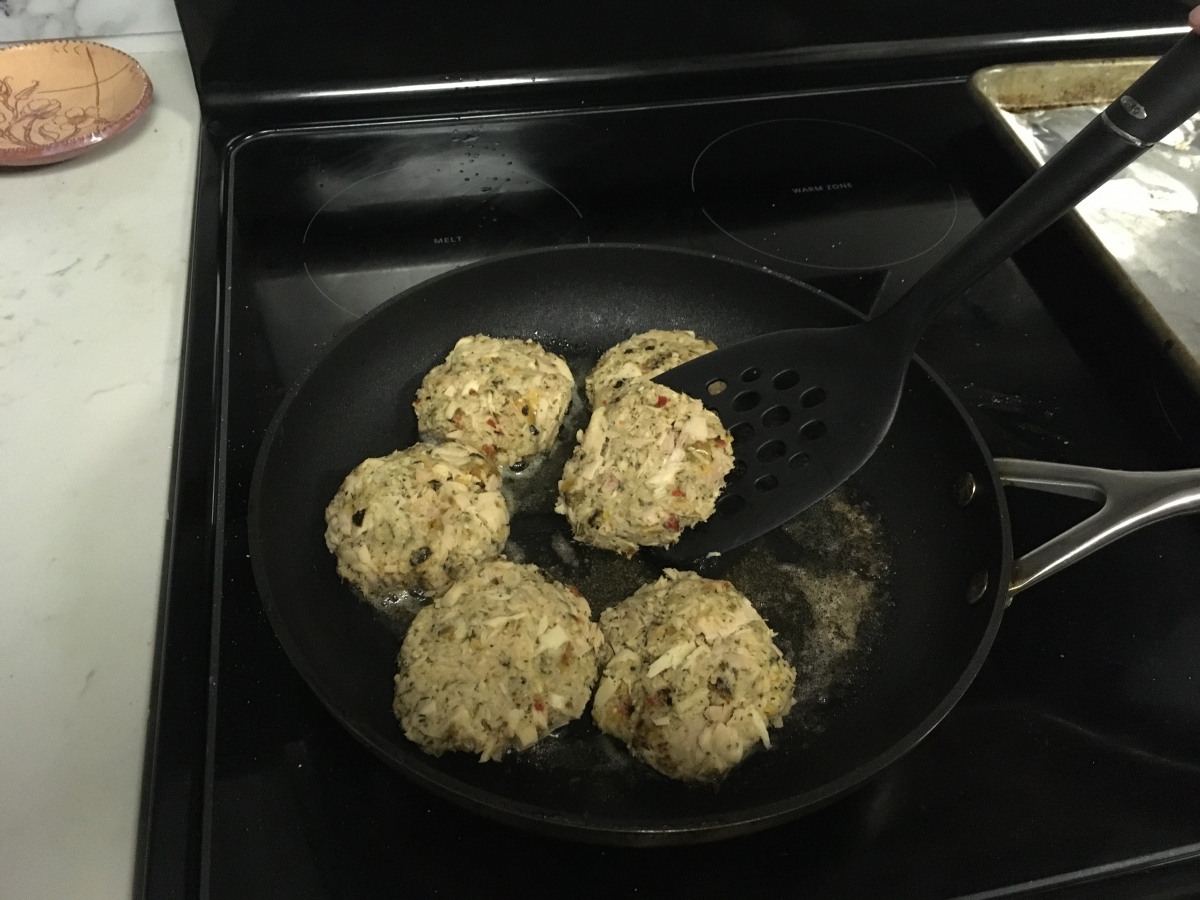 Whatch yo' self. The butter might spit and sputter a bit.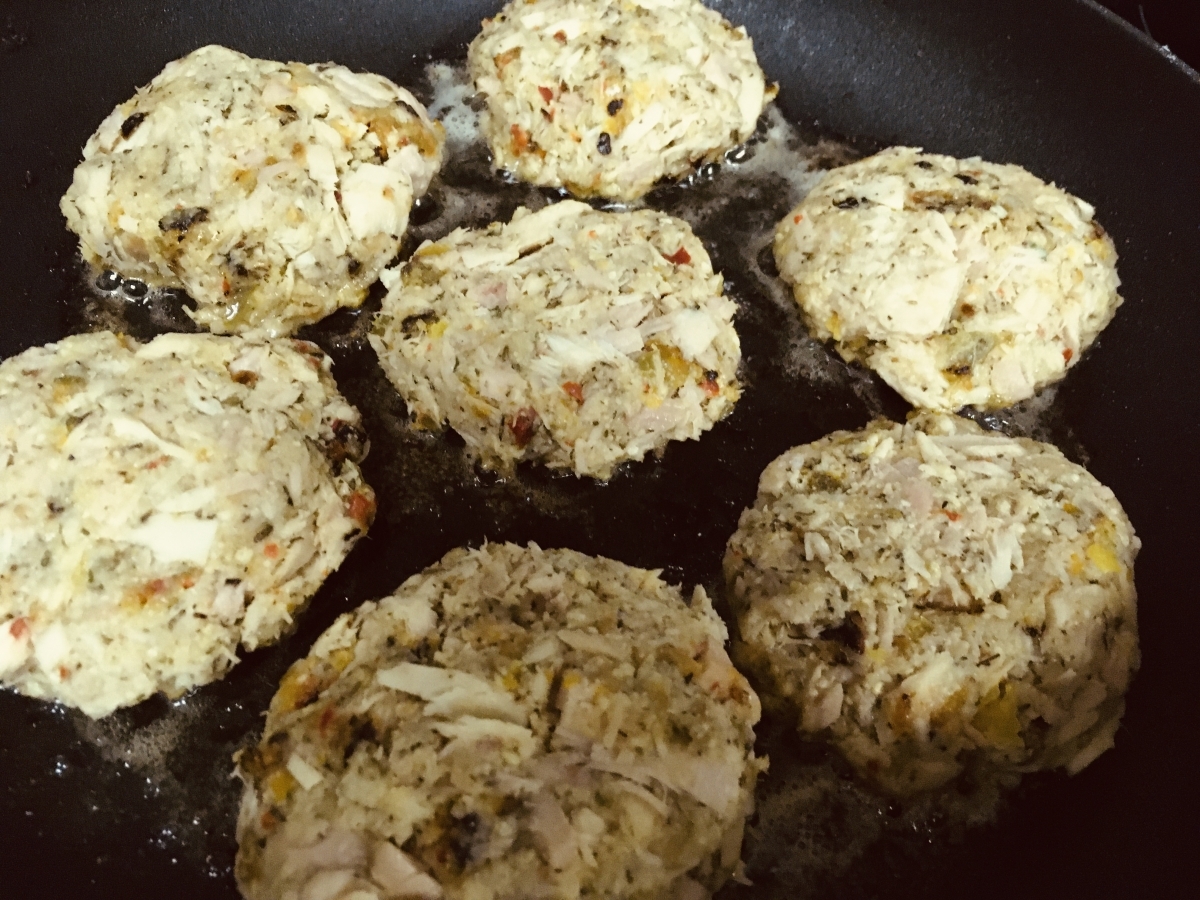 Cook 'em for 2 1/2 - 3 minutes per side. Careful when flipping them. If you didn't pack the patties firmly, the tuna can tend to fleck off as you flip them, so do it gently.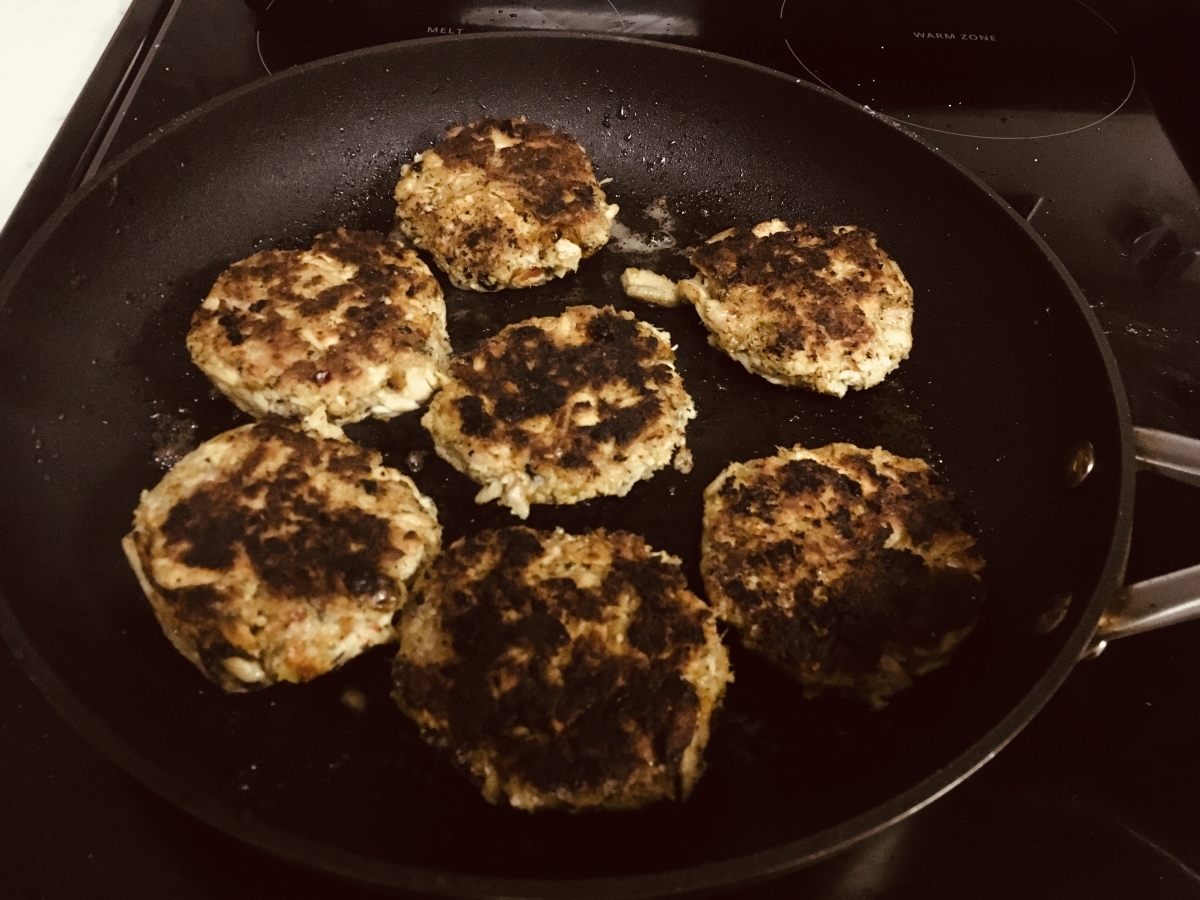 Once cooked to a nice dark crispy brown on both sides, serve with some fresh veggies and cover with lemon juice.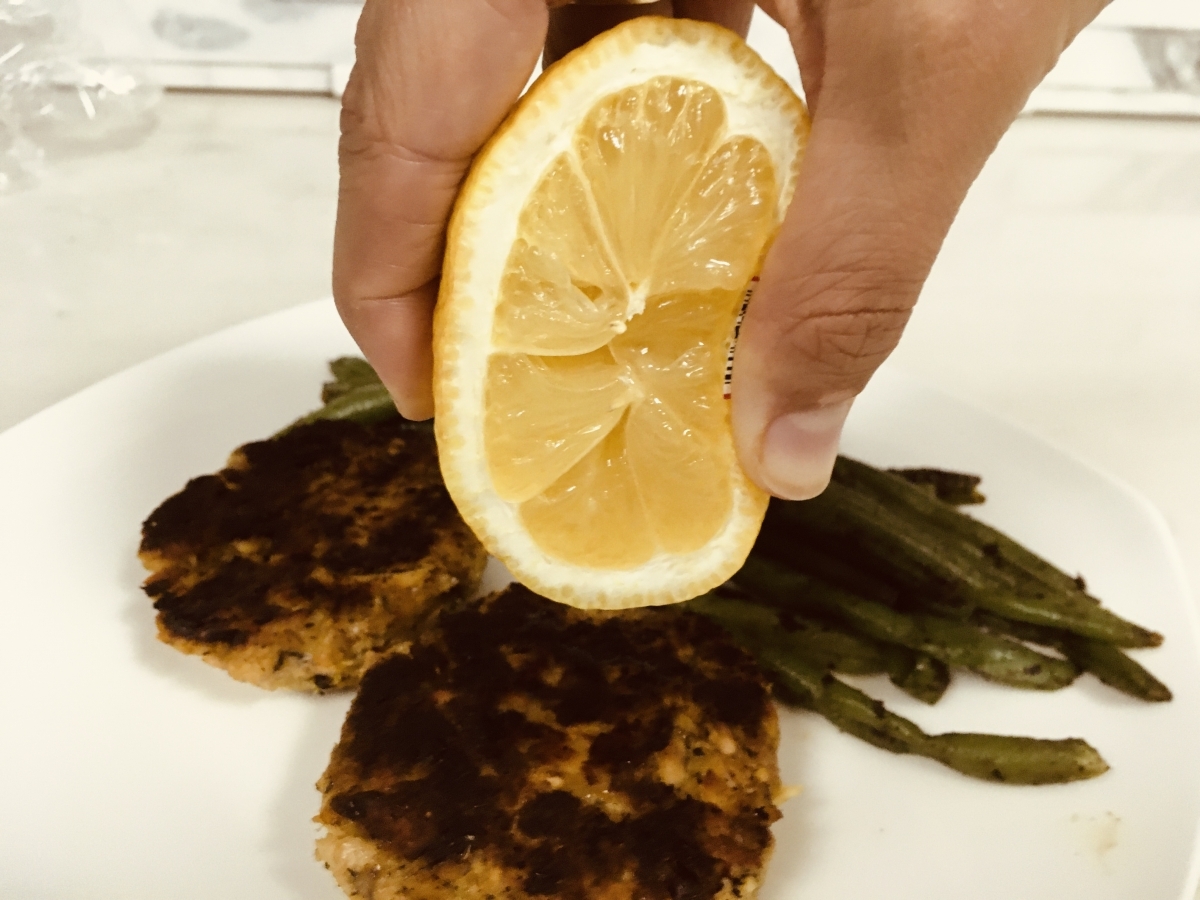 They're really good!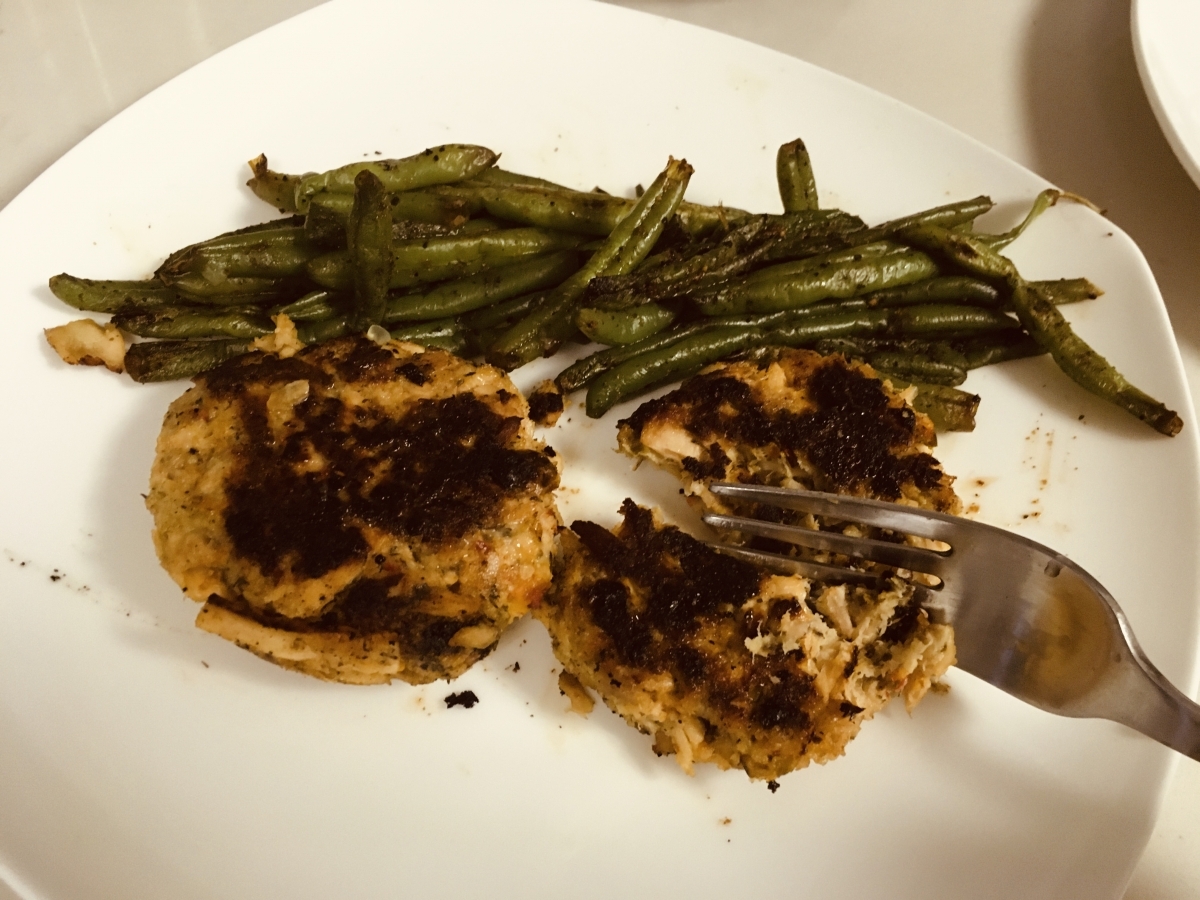 When they get dark and crispy like that, it's delicious!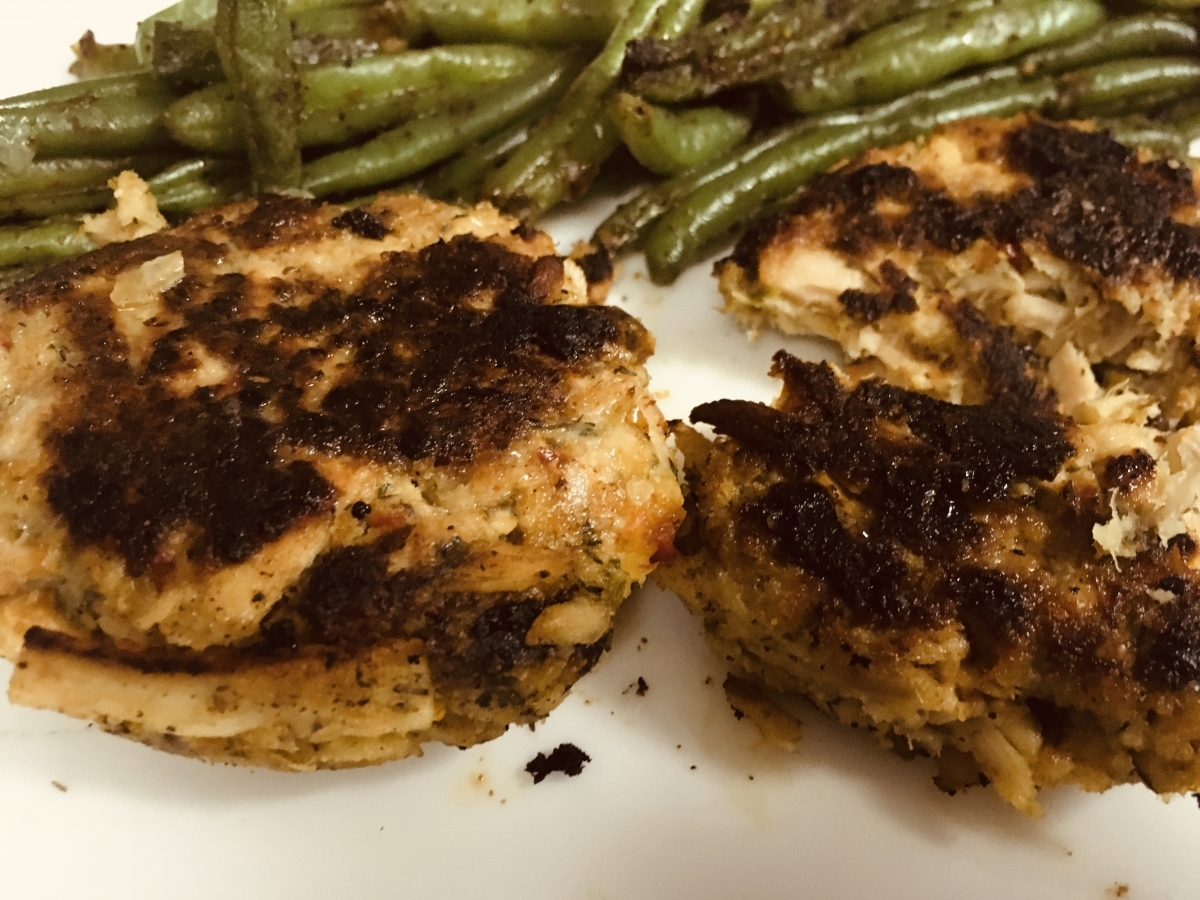 This sauce happens to be just delicious instead of tartar sauce because it's still creamy but it adds just a little bit of zip!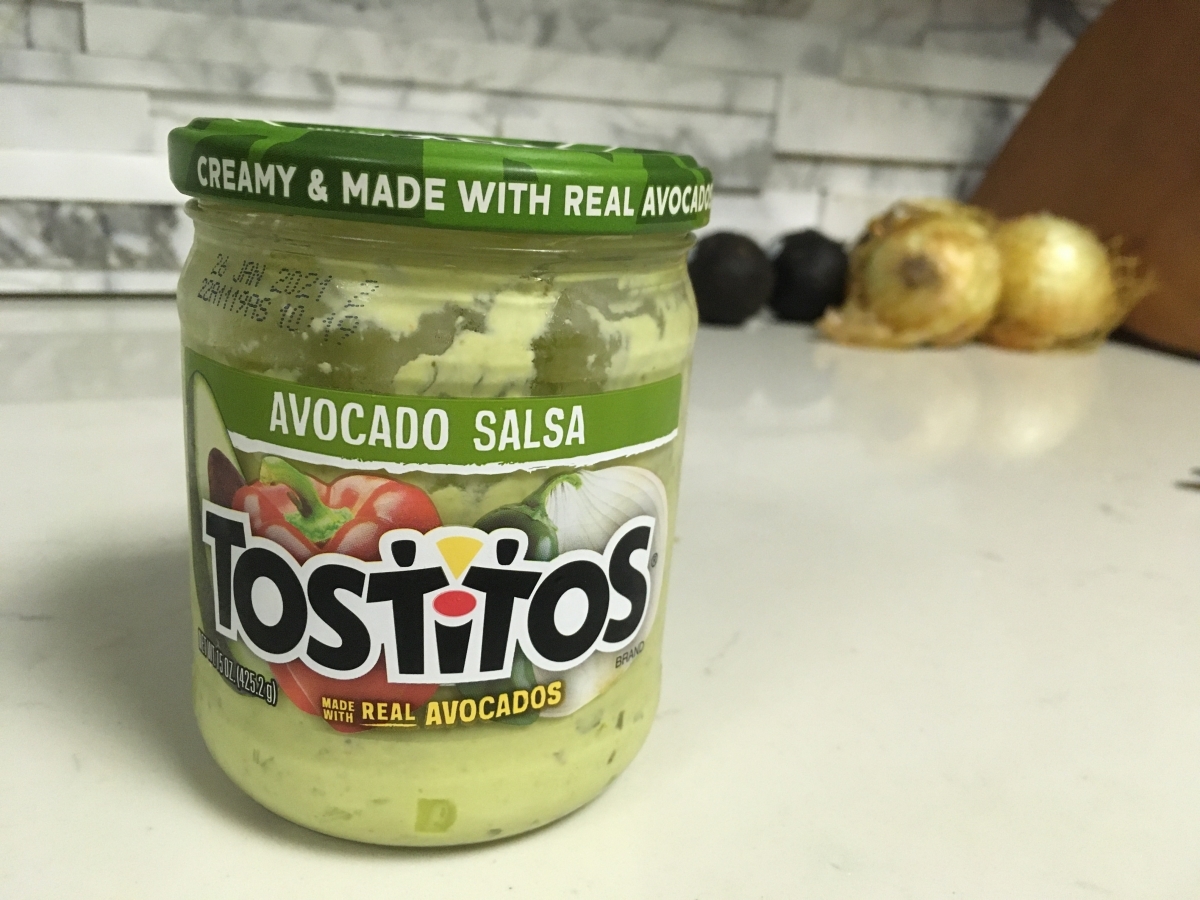 Nom nom.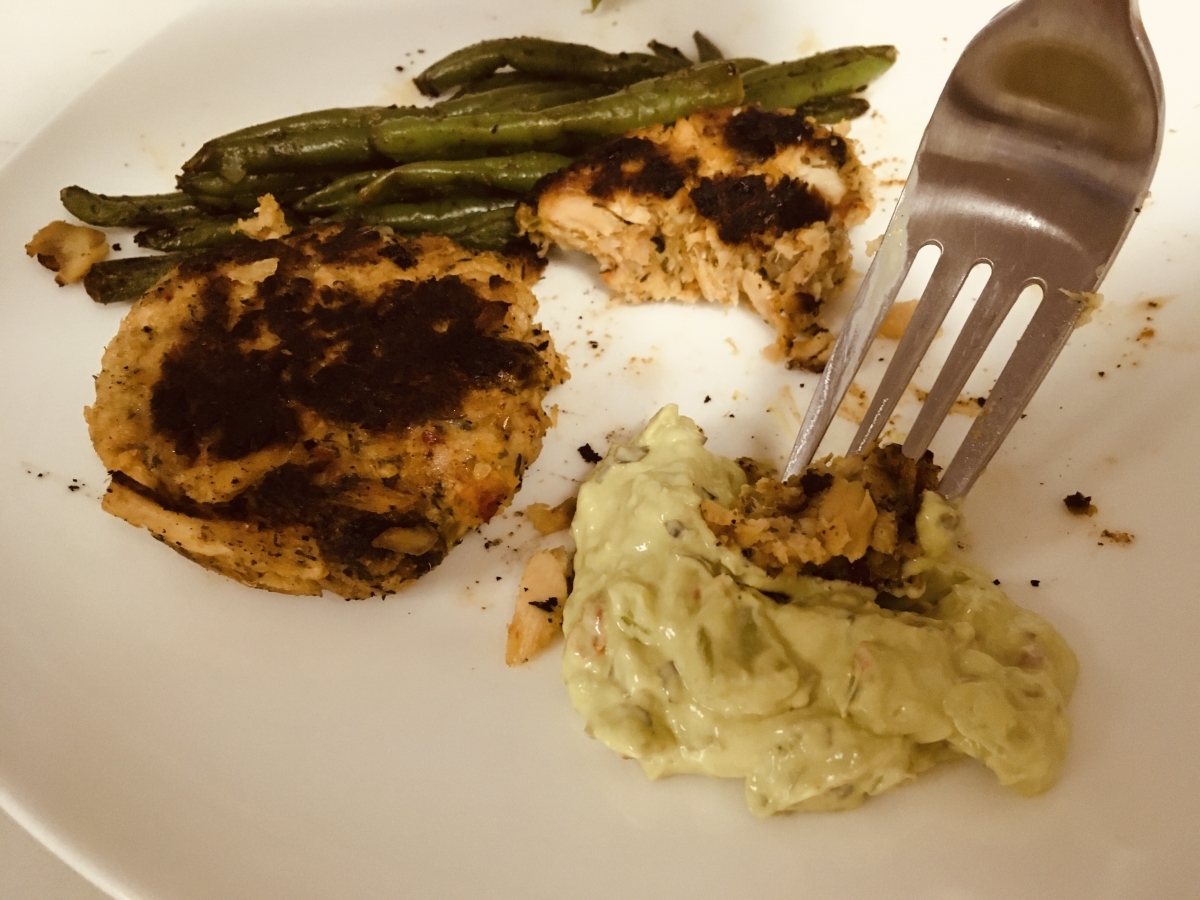 Hope you enjoyed this recipe! Join us every Sunday for more fun recipes, activities, travel trips, and good times. We have a VTE every Sunday evening at 7:00 EDT.
Cheers.