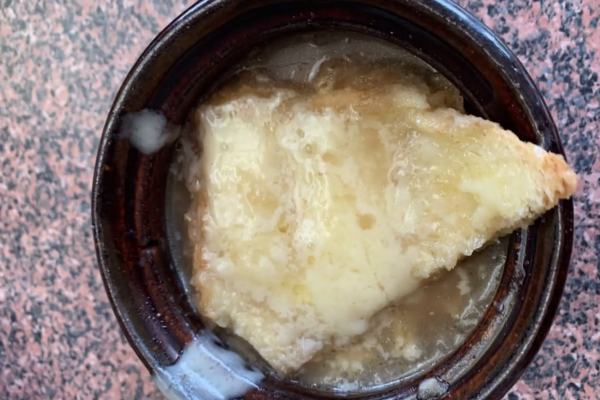 French Onion Soup
Published by
Kayleigh Ebenrick
on July 6, 2020
They swear it's just like the real thing!
Evergreen members, Stan and Sandra are French Canadian, and have traveled extensively in France. Sandra said that this soup matches the ones they enjoyed so much in France. The best part? It's easy to make! Look at the reaction from the Evergreen Club VTE Zoom call when she said that any of us could make this authentic famous French dish... Oui! Oui! Thumbs up!!!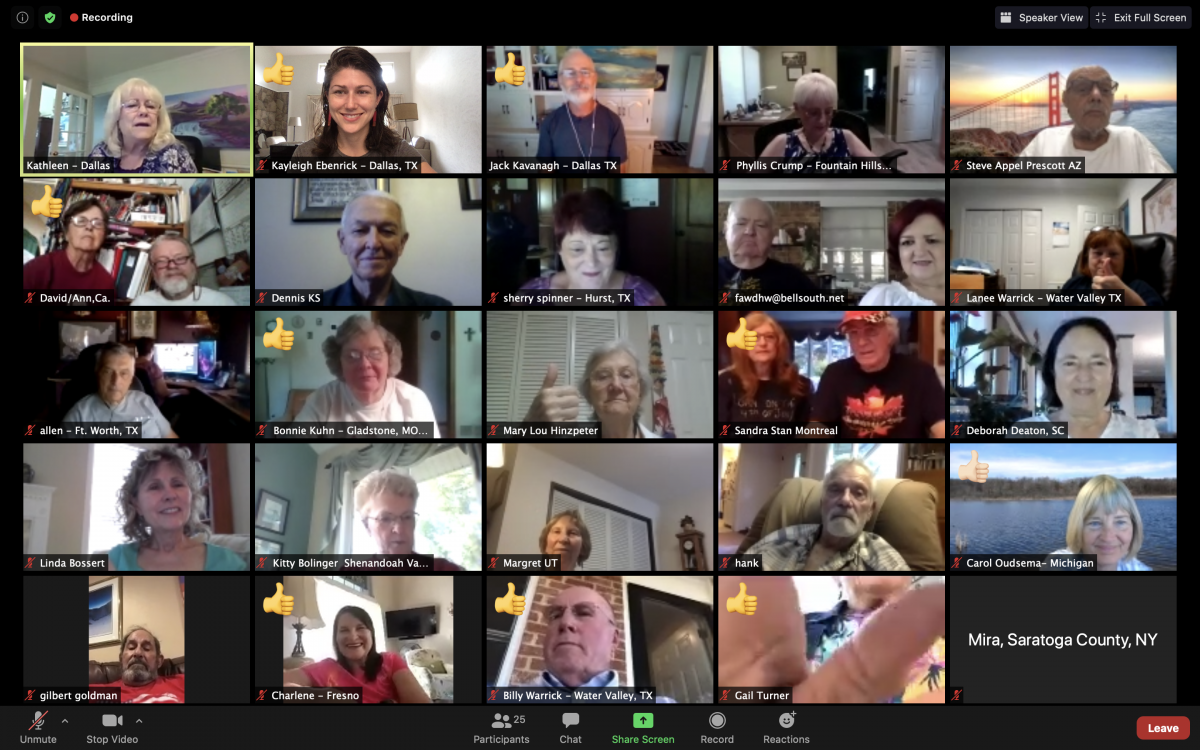 So Let's Try It
The ingredients are few and the recipe is simple. Thank the Lord.
Ingredients
Yield: About 6 bowls
7 cups thinly sliced onions
2 TBL butter (yes butter)
1 TBL flour
2 cans Campbell's Beef Bouillon (only Campbell's)
1/4 tsp salt
dash pepper
For topping:
- a slice of stale bread for each bowl. You can leave it out overnight to harden or you can toast it on low to get bread slightly hardened.
- grate or very thinly slice some cheese: classic style would be Gruyere, which is a strong Swiss cheese. You can use any Swiss, but if you prefer it mild, you can just use mozzarella or whatever pleases you. Use as much as you like.
Recipe
1 - Slice onions thinly in a food processor
2 - Put the butter into a large soup pot and then add the onions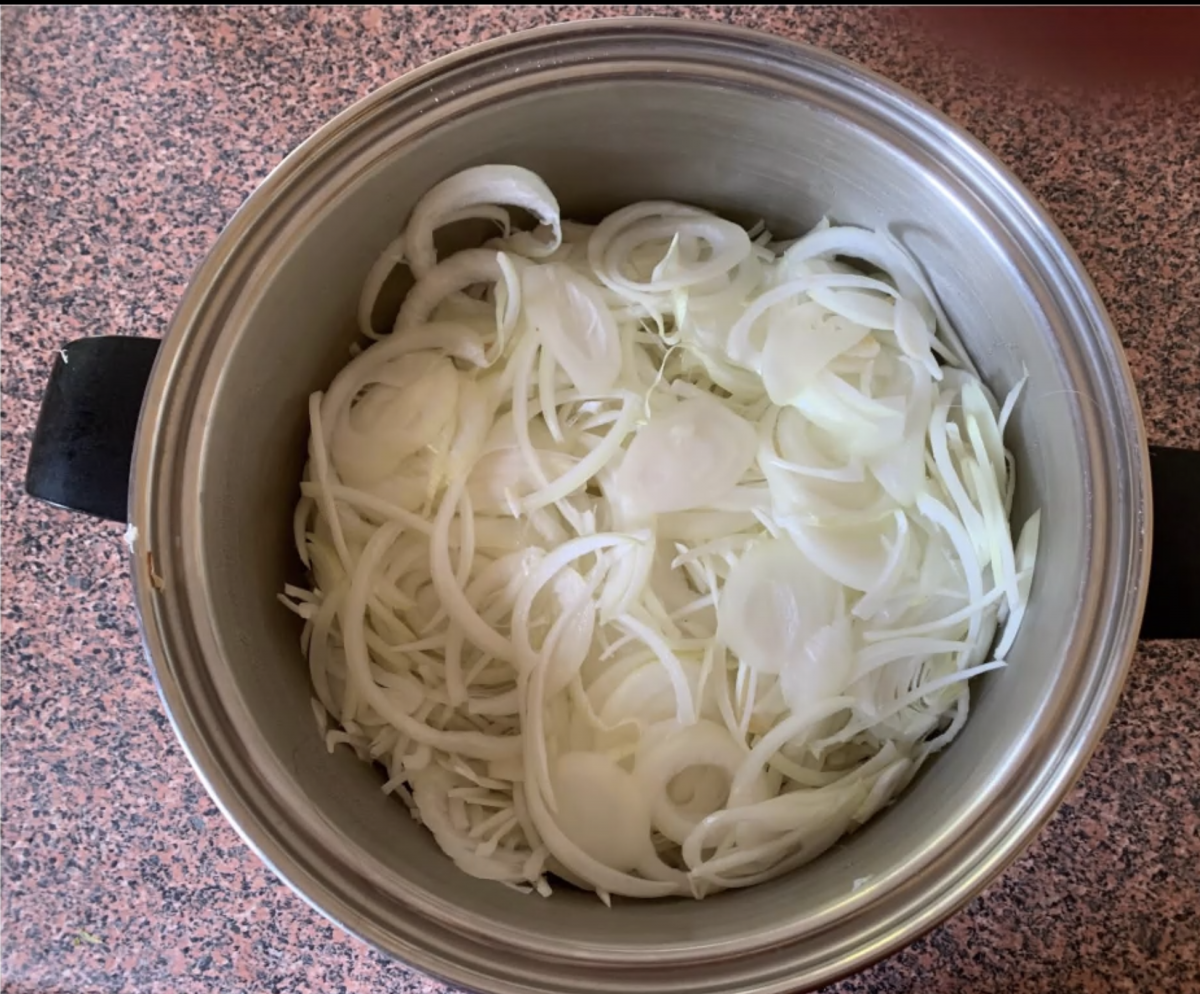 3 - Cook on medium/low and stir until softened but not yet brown
4 - Sprinkle flour over it and mix through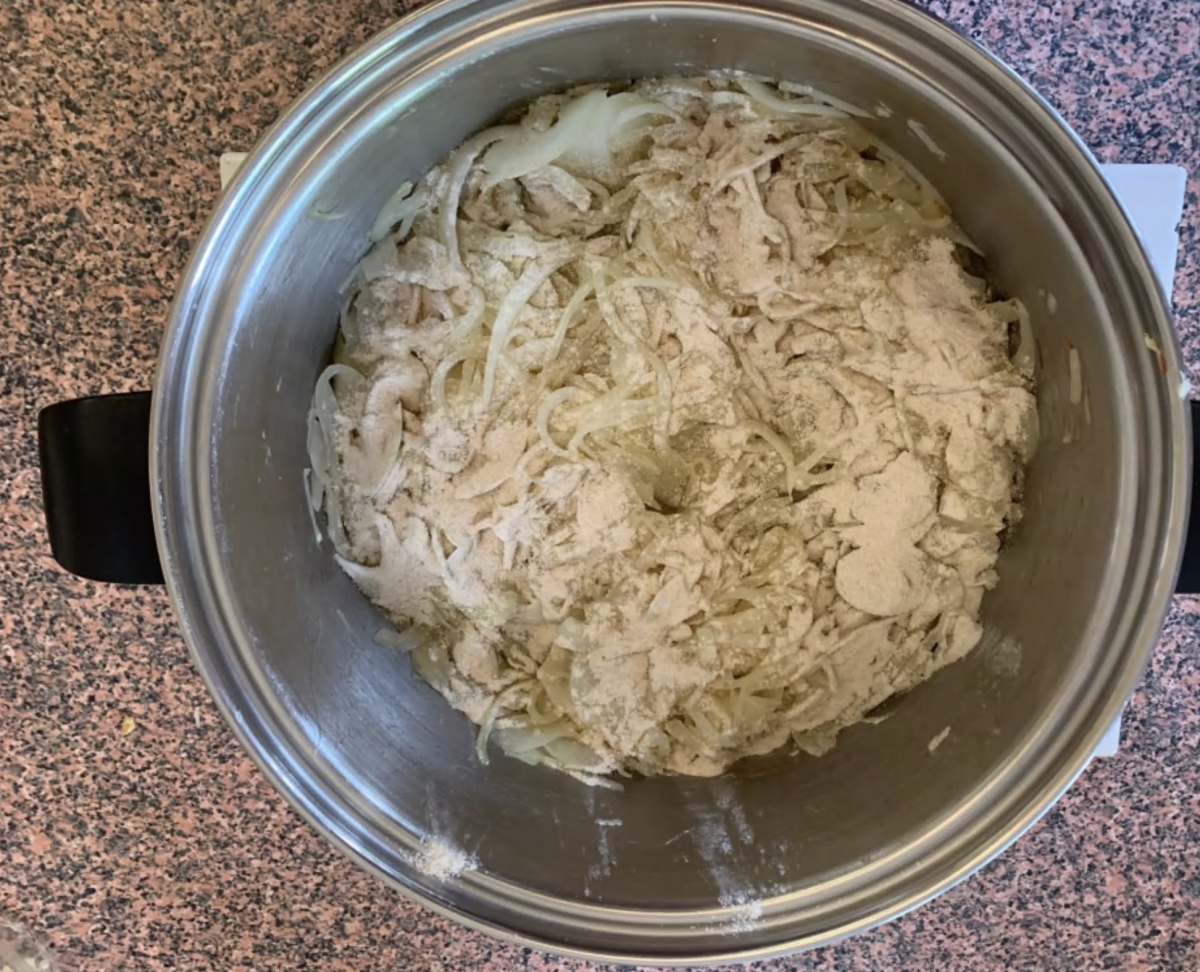 5 - Pour in the 2 cans of Campbell's beef bouillon and 2 cans of water and stir to mix
6 - Cover pot
7 - Bring to a slow simmer
8 - Let it simmer on low for about 45 min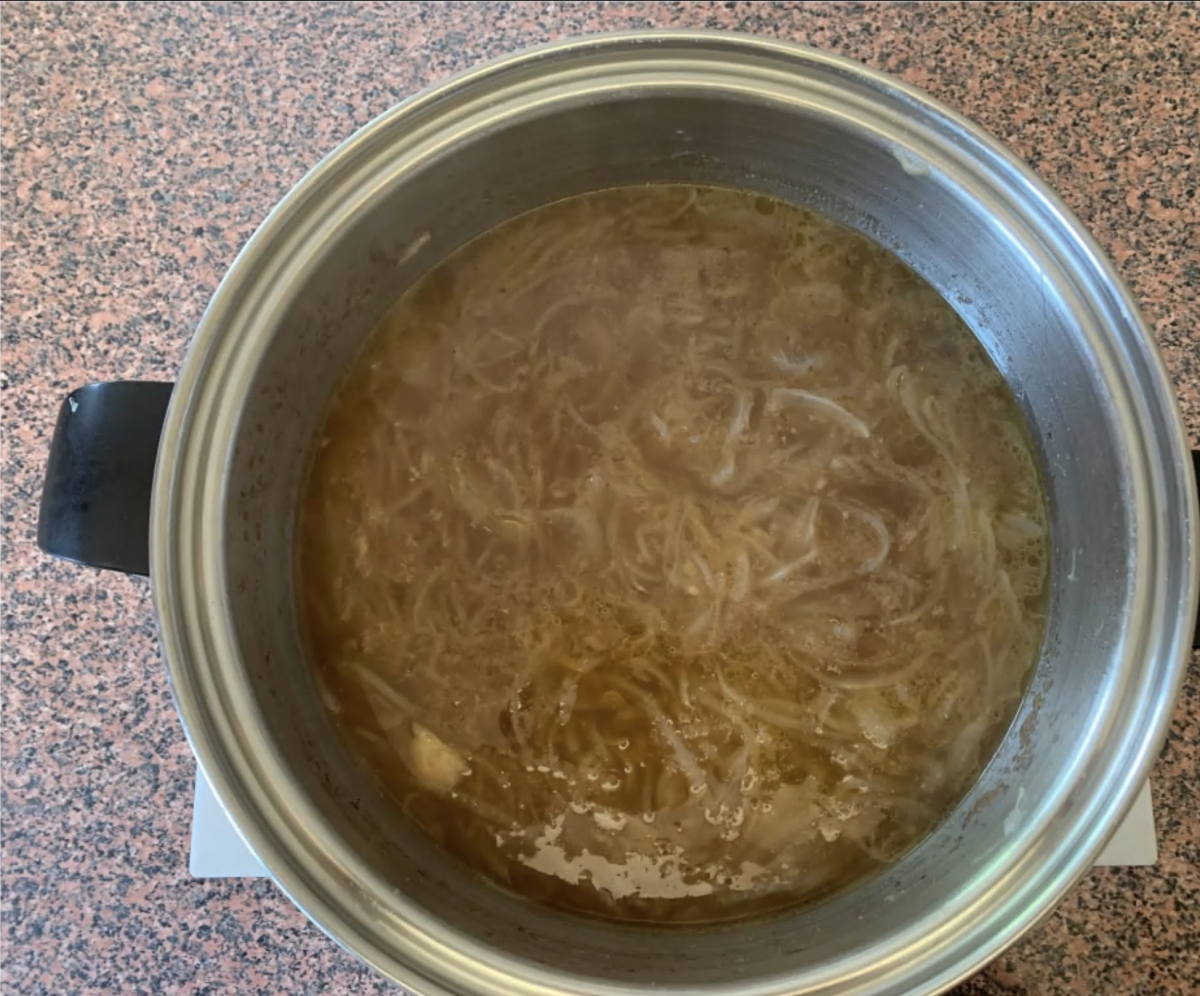 9 - Pour into bowls
You can just eat it as is - BUT - if you want the taste of real French onion soup, it doesn't take much more effort.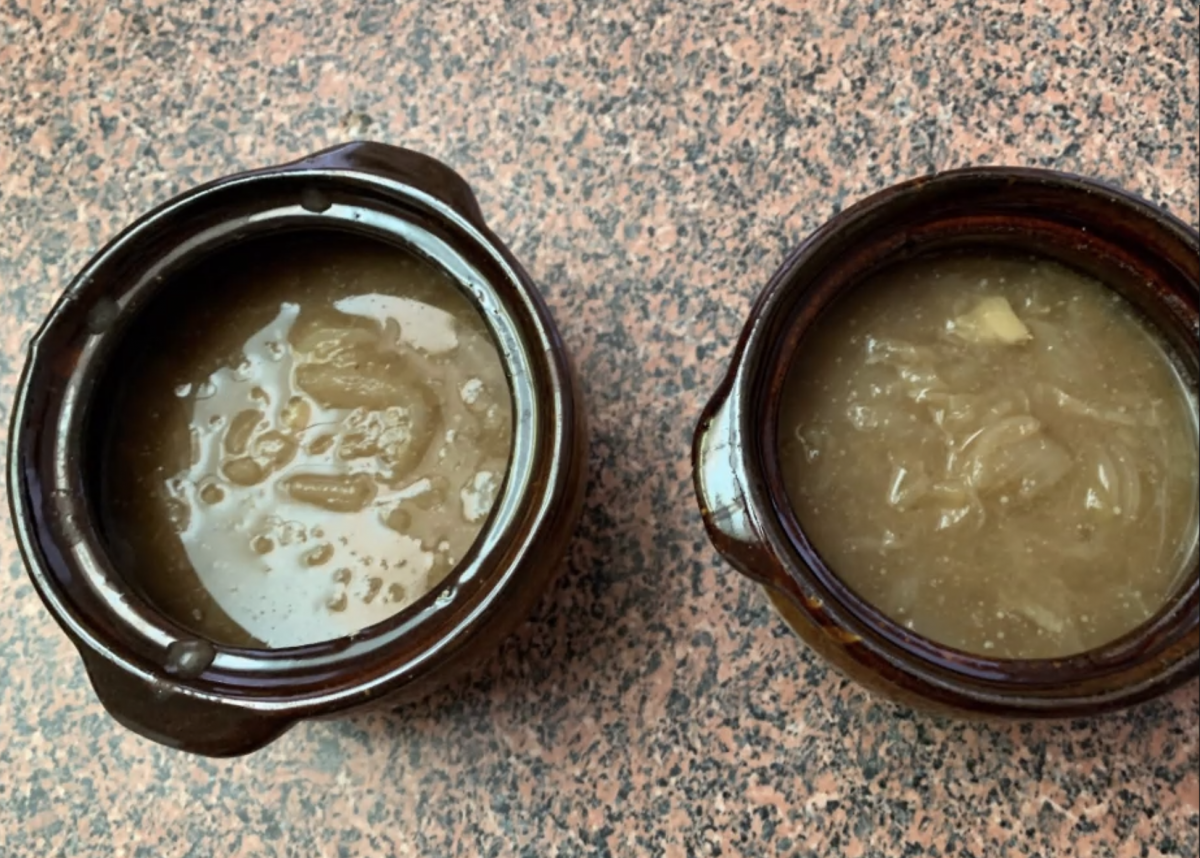 Toppings
Note: You do the bread/cheese just before you are going to serve each bowl. If you do it ahead, the bread will sink into the soup. That's the reason it needs to be hard, and also the reason to try to balance it on the rim as well. You want the cheese to be able to melt on top of the bread. It won't if the bread is sinking into the bowl. It might fall into the soup as it heats for the minute. That's okay, since the cheese should have melted and you are going to eat it right away, and that's when you want it soaked in the soup.
- If not hot, heat each bowl of onion soup for 1 min in the microwave
- Place a piece of stale bread on top. Try to use a bowl where the bread can sit on the rim.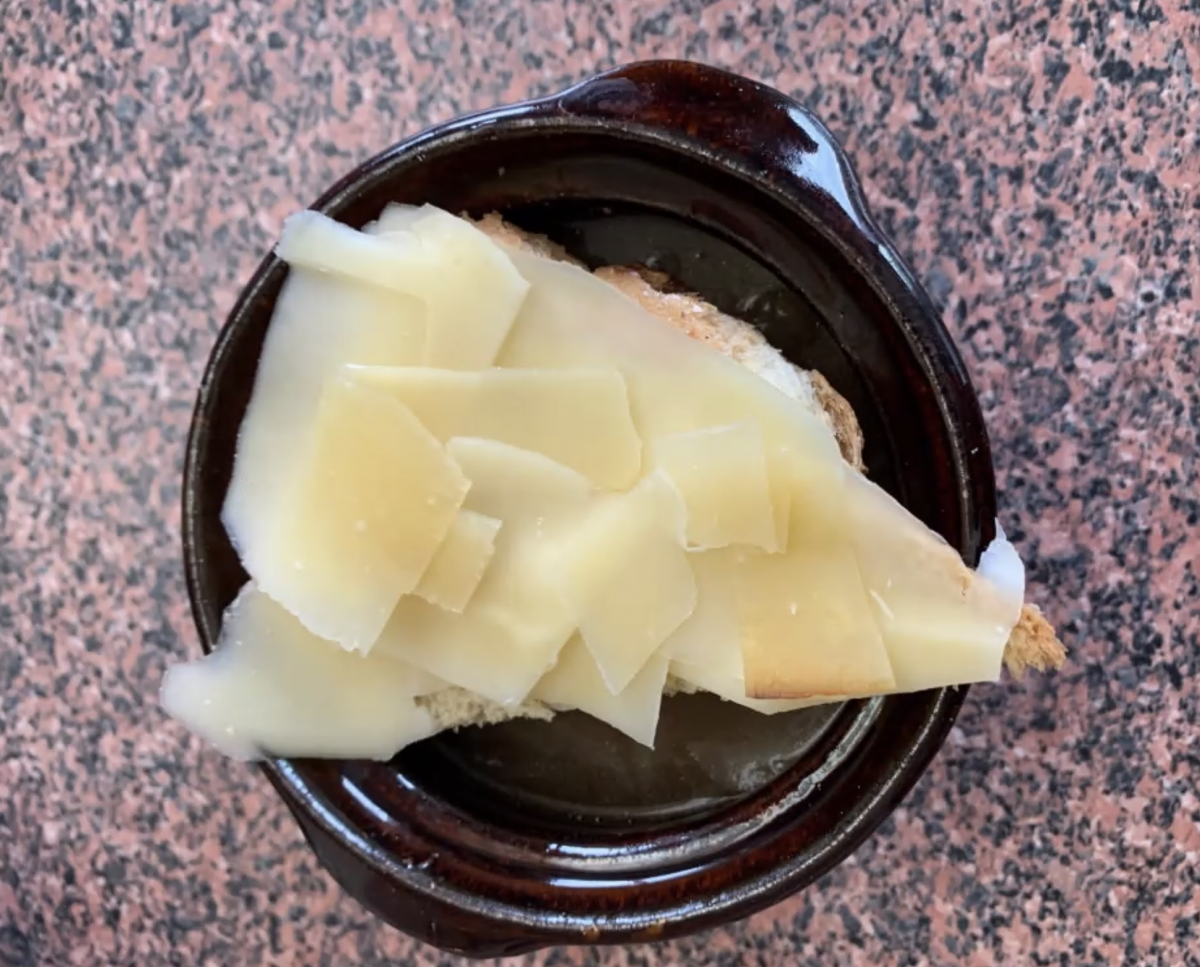 (This is the Gruyere, which is a strong Swiss cheese.) Cover bread with a layer of grated or very thinly sliced cheese - as much as you would like.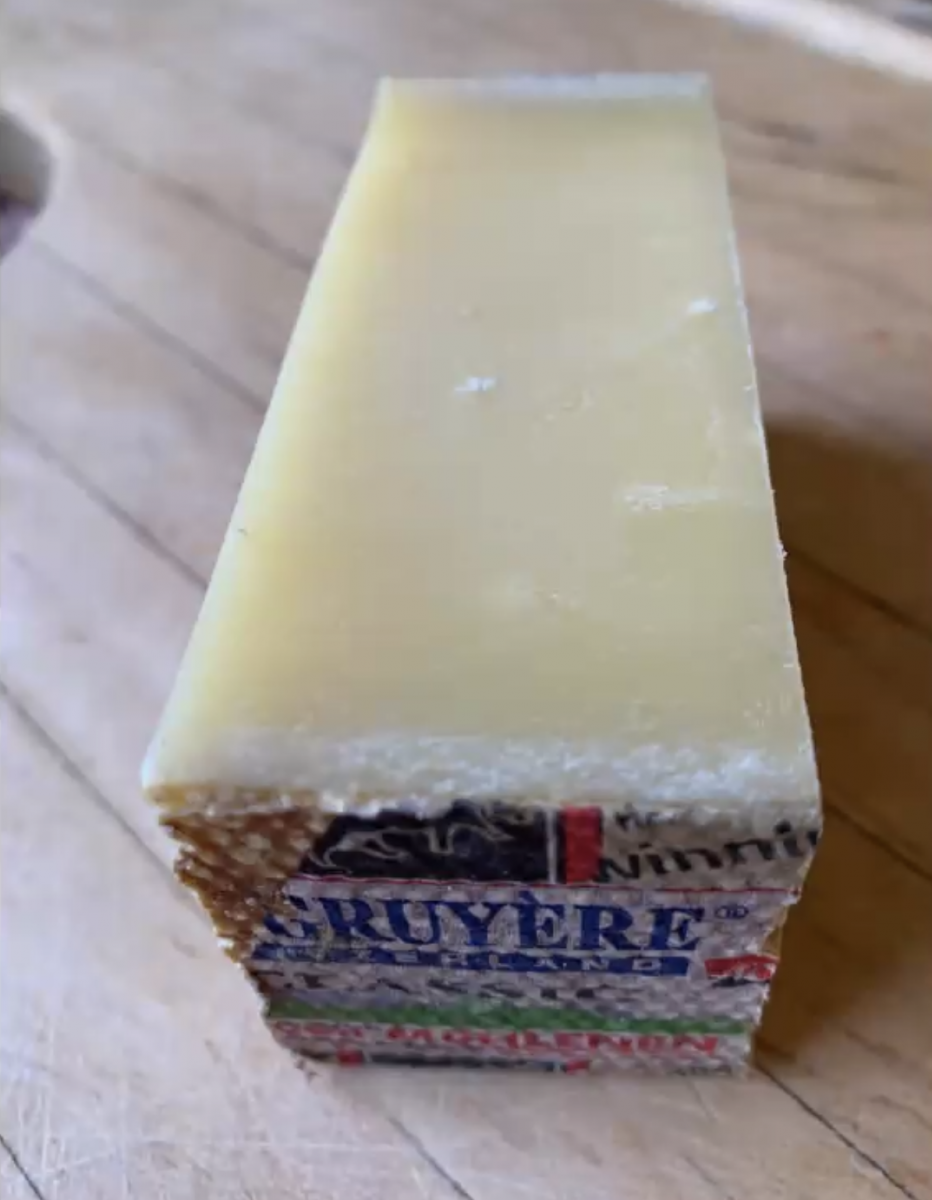 - Heat for a minute in the microwave so cheese melts.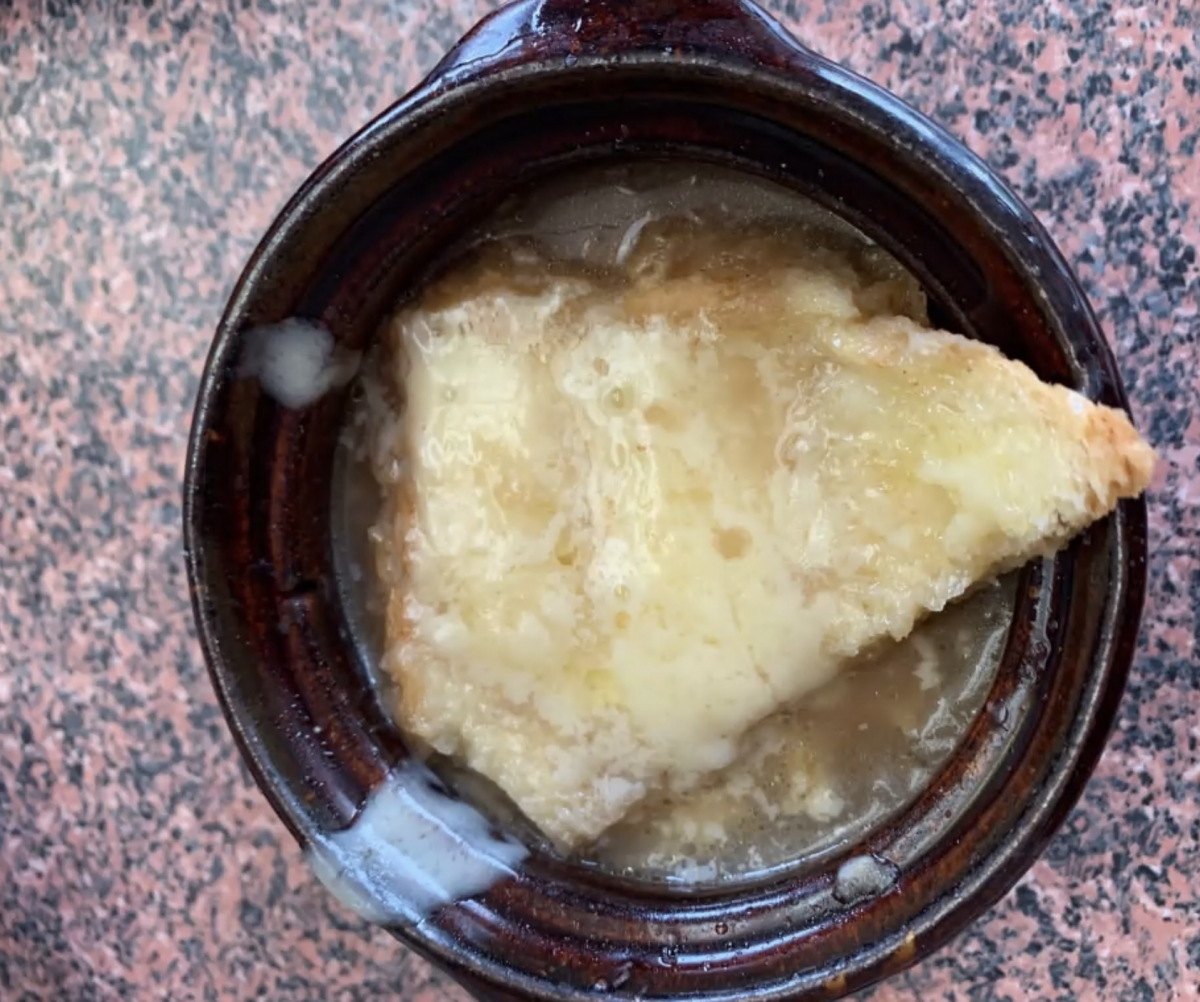 Serve and enjoy!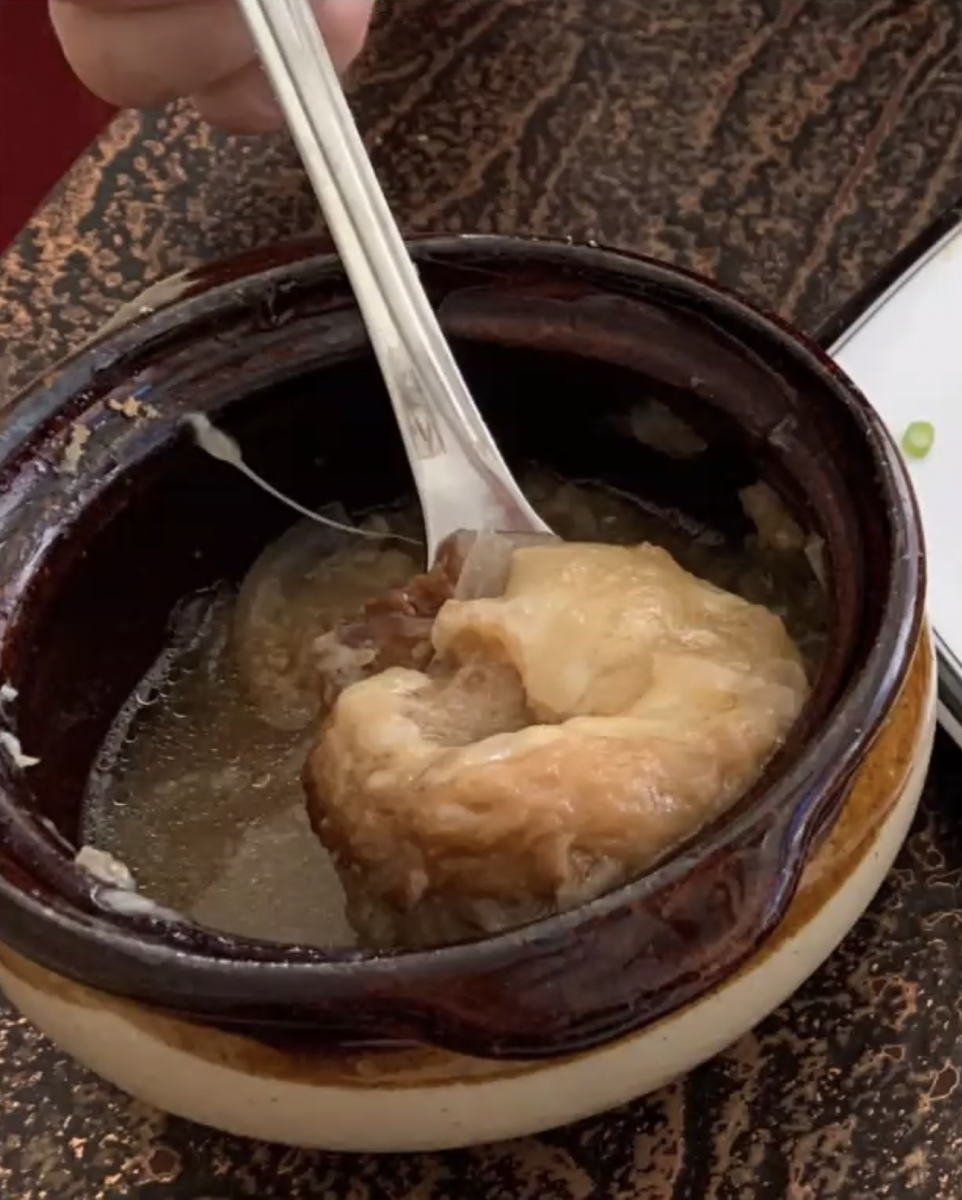 Bon appetit!
Hope you enjoyed this recipe! Many thanks, Sandra & Stan for sharing your wonderful French cooking with us!
Join us every Sunday for more fun recipes, activities, travel trips, and good times. We have a VTE every Sunday evening at 7:00 EDT.
Au revoir!