Covid and Travel. What you need to know.
Published by
Kayleigh Ebenrick
on September 16, 2020
In light of the frequently evolving information regarding Covid, our most recent Zoom call addressed some common questions and important things to know in order to travel and host safely and respectfully during these current times. Infection Prevention Specialist BethAnn Kavanagh has kindly provided us with a presentation of steps you can take to lower risk during travel. We are sharing her presentation information here for easy reference, and have also uploaded a video of the full Zoom call.
Here's the link to the video!
Assessing the Risks
Safe travel during a pandemic is possible, but there are some things to be aware of.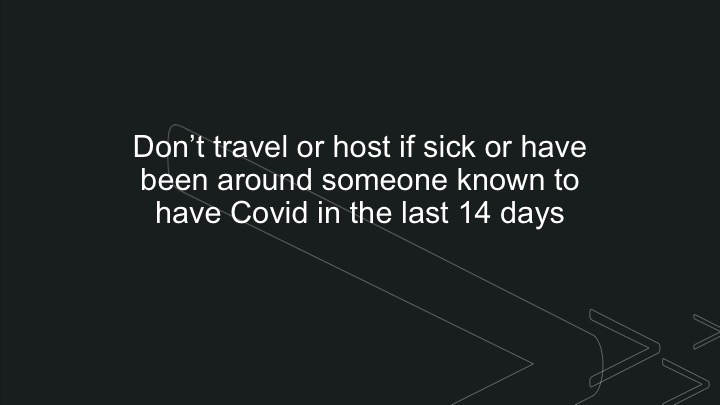 Review Risk at Destination
Be sure to review the cases within the last seven days at your destination. You can do so here: https://covid.cdc.gov/covid-data-tracker/#cases_casesinlast7days.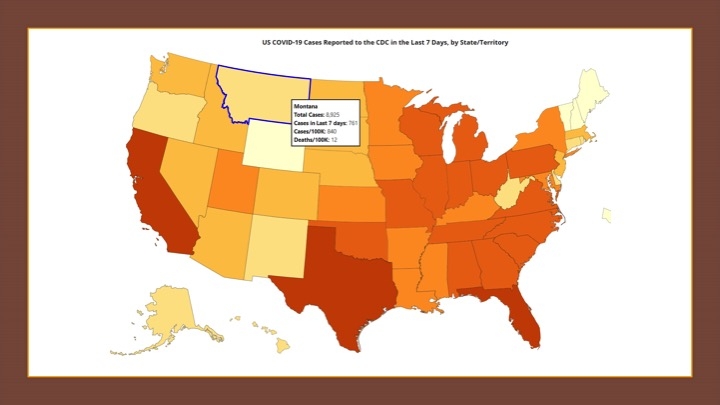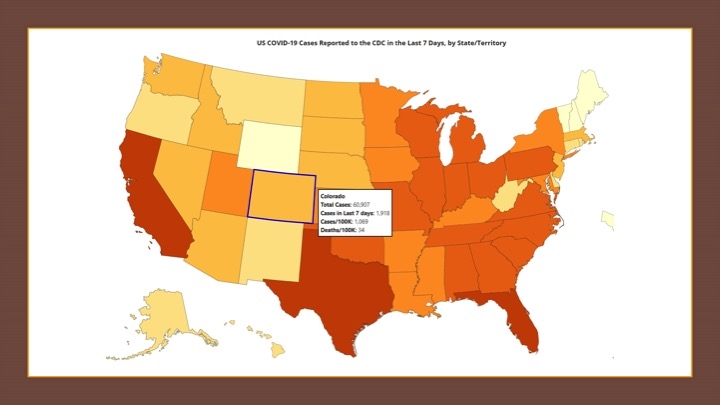 Assess Your Personal Risk
Are you or someone you live with at increased risk for severe illness?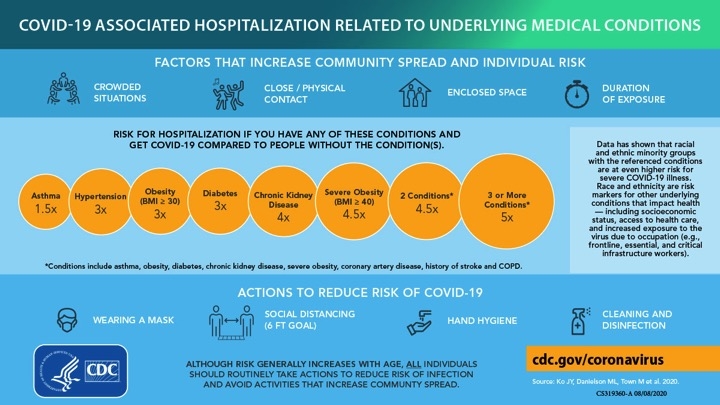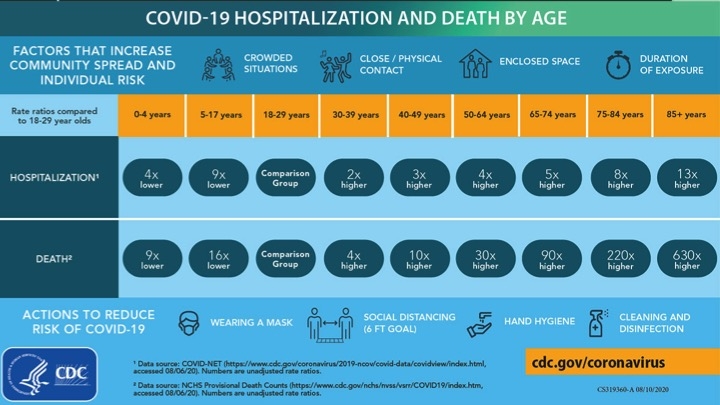 Consider Mode of Travel
Air Travel
Risk is at terminals which can bring you into close contact with many people in security lines and waiting areas.

Most viruses do not spread easily on airplanes because of how the air flow is engineered to circulate and be filtered.

Taxis or ride share to and from airport can present risk.
Car Travel
Making stops for food and bathroom breaks can put you in contact with other people and frequently touched surfaces.

RV travel may mean fewer stops for food and bathroom breaks.
How to Protect Yourself While Traveling
Social Distancing of 6 Feet
Respiratory viruses are transmitted by droplets of respiratory secretions.

Especially important indoors and in larger group settings with unknown persons.
Appropriate Use of Masks
Surgical or two layers of washable, breathable cloth
Hand Sanitation
Always a good policy.
Contaminated hands touching mouth, nose or eyes can potentially transmit Covid 19 and other respiratory viruses.
A Note on Masks
Simple barrier to prevent respiratory droplets from infected person traveling into the air and onto other persons.
Masks reduce spray of droplets when securely worn over the nose and mouth of infected person.
Use is important in close settings when social distancing is difficult to maintain.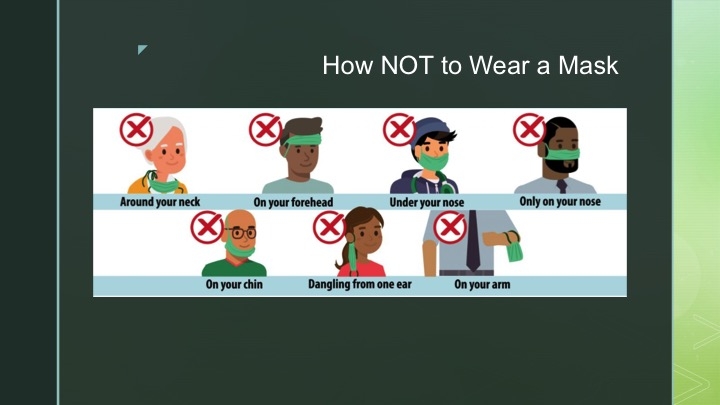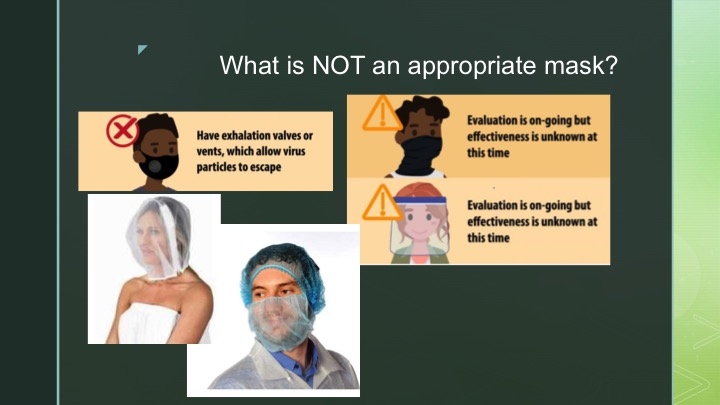 Hand Sanitation
Wash hands with soap and water for 20 seconds.​

If soap and water are not available, use hand sanitizer with 60% or greater isopropyl alcohol.

For either, make sure all surfaces of hand and fingers are cleansed.

Gloves are not recommended except when caring for ill individual.
Key Times to Wash Hands
Before, during, and after food prep
Before eating
Before and after caring for someone who is ill or treating a wound
After using the toilet or changing a diaper
After sneezing, coughing or blowing nose
After handling garbage or dirty laundry
After handling pet or animal waste
Strategies for Those That Are Hosting Travellers
Cleaning and Disinfection
Cleaning reduces the number of germs by removing dirt and other impurities.
Disinfecting kills germs on surfaces.
Important to focus on high touch surfaces (i.e. light switches, door knobs, toilet handles).
Electronics – use 70% alcohol
Soft items, launder
If Using Bleach as a Disinfectant
Make certain bleach contain 5.25-8.25 % sodium hypochlorite.
Ensure at least one minute of wet contact time on surface being disinfected.
Check that bleach is not past expiration date.
Never use bleach with ammonia.
Bleach solutions are only effective for 24 hours after dilution. (5 Tablespoons in a gallon or 4 teaspoons in a quart of room temp. water)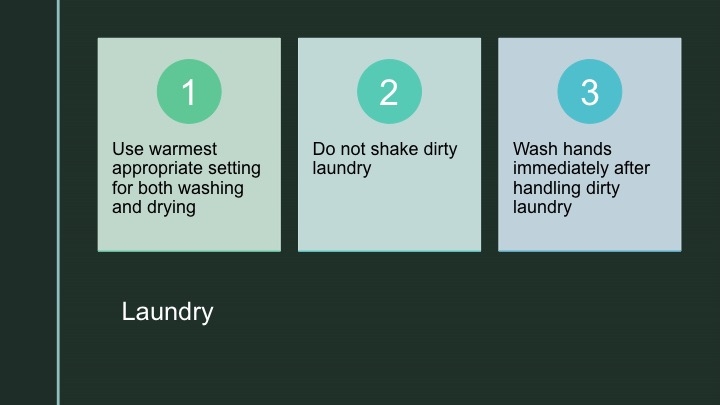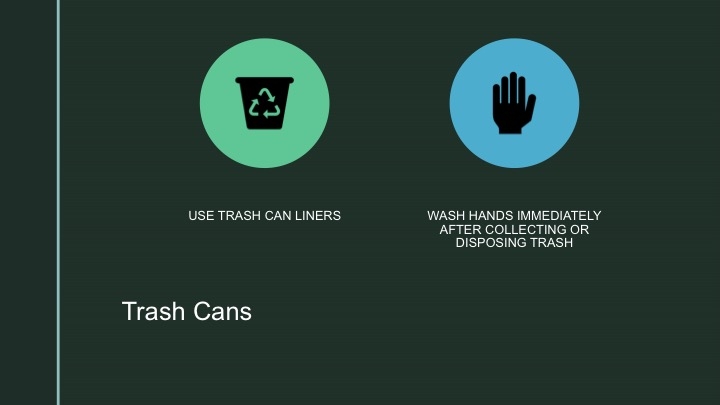 HVAC Systems
Make Sure HVAC Filter is in Place
Consider using highest grade filter system can accommodate.
HVAC systems only filter air when fan is running. Set system to run fan even when not heating or cooling.
When used properly, air purifiers can reduce airborne contaminants including viral particles.
Ozone machines are not recommended.
Improve Ventilation
Open windows and screen doors if possible.
Operate bathroom fan continuously.
A Note on Vaccine Development
Operation Warp Speed Goal to Produce Safe Effective Vaccine by January 2021

Led by Health and Human Services and Department of Defense (https://www.hhs.gov/coronavirus/explaining-operation-warp-speed/index.html)
3 vaccines in Phase 3 trials: Moderna, Pfizer/BioNTech, and AstraZeneca/University of Oxford
Phase 3 trials look at proportion of cases between vaccinated and placebo control.

Federal government has invested in necessary manufacturing and distribution capacity.

$10 billion allotted through CARES Act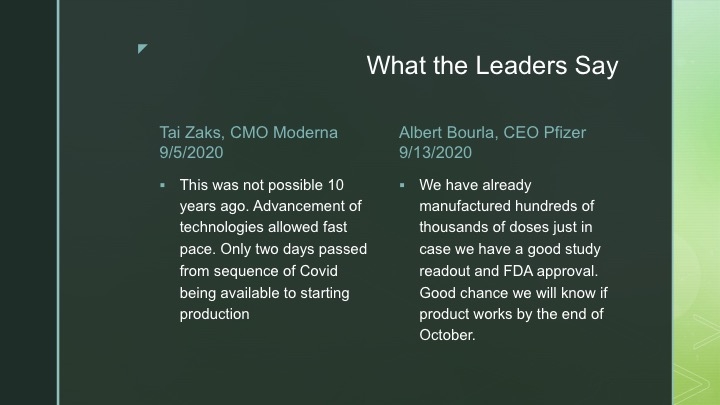 Additional Ways to Minimize Risk
Sunshine is a friend!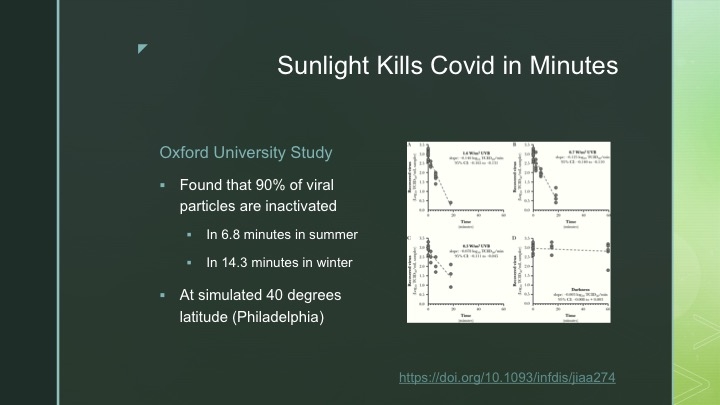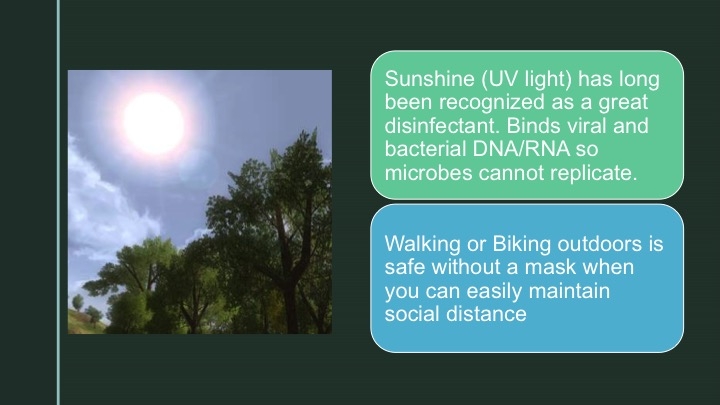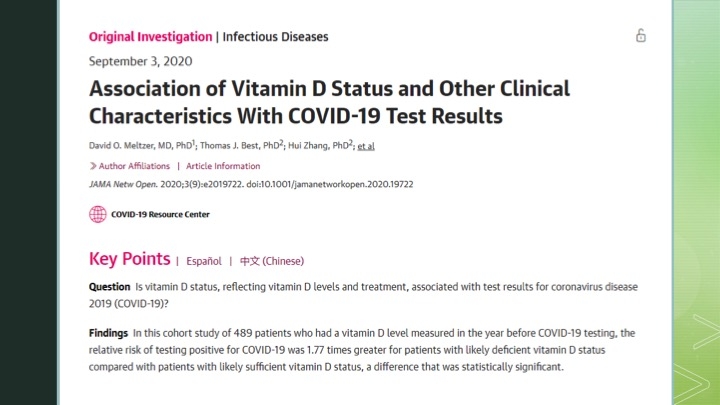 Vitamin D
Vitamin D is called the Sunshine Vitamin.

Humans make vitamin D from sun exposure on skin.

Helps with absorption of zinc.

Zinc has been shown to decrease the replication of viral RNA.

Improves the function of T cells.

Higher Vitamin D levels correlate with lower Interleukin 6 levels.

Interleukin 6 is a component of severe inflammation and cytokine storm associated with severe Covid 19 outcomes.
Annual Influenza Vaccine is Available
It takes two weeks for immunity to develop.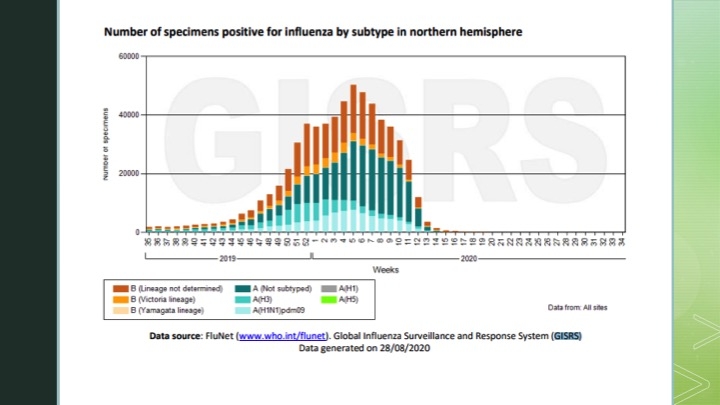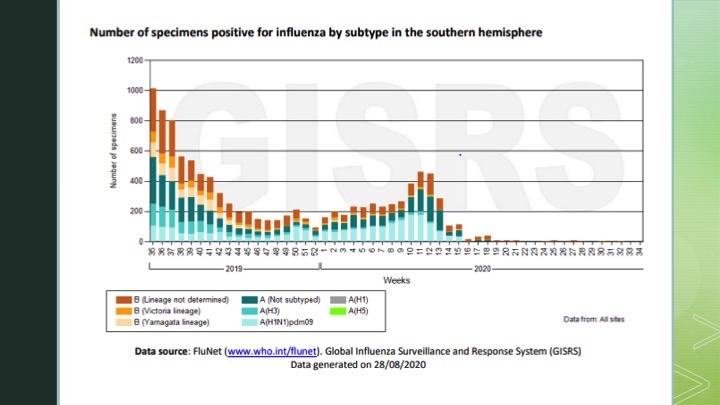 Thank you for taking the time to review this information and contribute to safe travel and hosting experiences for all. You can always contact us with any additional questions.
Join us next week for yet another fun-filled VTE via Zoom call. See you at 7:00pm EDT. Cheers!