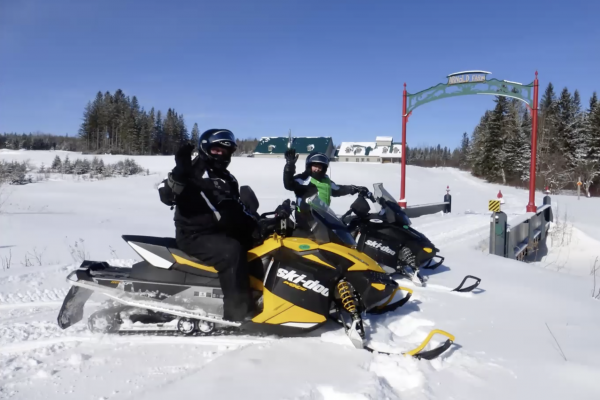 Snowmobiling in Maine
Published by
Kayleigh Ebenrick
on December 9, 2020
While it isn't a sport that many people have experienced, snowmobiling is a fun hobby that can add some adventure to your travels. Evergreen Club member Mike H. grew up snowmobiling in Maine, which eventually led to him creating a business in his adult years that offers guided snowmobile rides located near the beautiful Appalachian Trail. Mike gave us a detailed presentation on what snowmobiling has to offer - keep reading if you'd like to learn more!
You can also watch the full video of his presentation on our YouTube channel here: https://youtu.be/Qg_CUhzZHr8
About Mike
Mike and his wife Valerie have a home in Maine which they also offer as an Evergreen homestay location. They have been Evergreeners for about 10 years, and welcome new guests!
In the more rural areas of Maine where Mike lives, there aren't many paved roads that provide easy access. If you're looking to do a longer trip around the area, he recommends starting in upstate New York or Vermont, then migrating up into Quebec and coming back down to the coastal regions. Route 2 is also a nice scenic road that connects Maine to New Hampshire, if you're interested in exploring that area.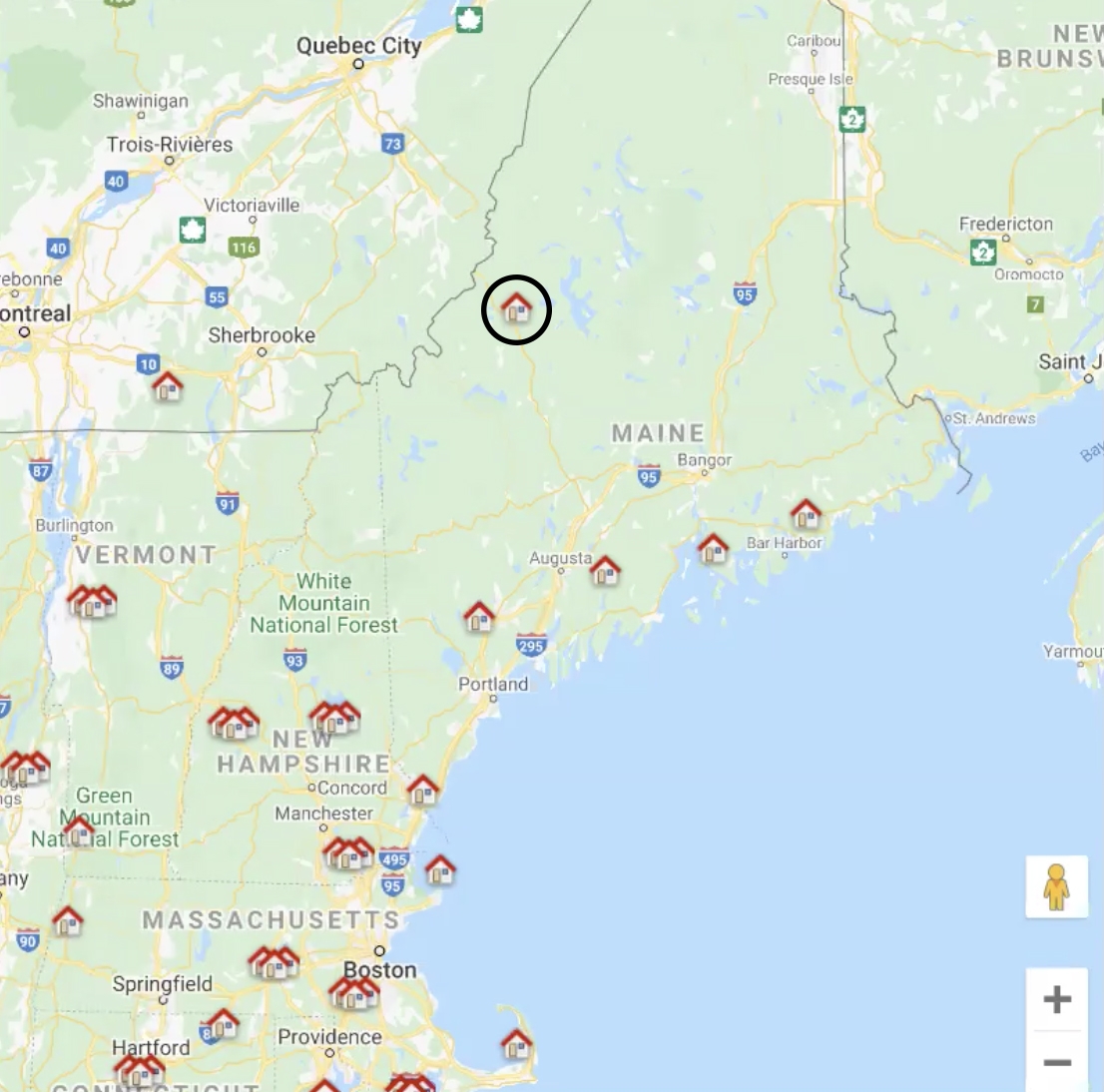 Part of Mike's inspiration in starting his snowmobile business was bringing revenue to the state of Maine, along with providing exposure to other local businesses. He, his wife Valerie, and their son-in-law came up with their fun business logo. The snowmobiling trips provide the option to come stay in a lodge or cabin, with daily rides in the woods for 2-7 days. Apart from the enjoyment of riding the snowmobiles, Mike views these trips as opportunities to educate guests about the history and economy of Maine, including its logging industry and diverse wildlife.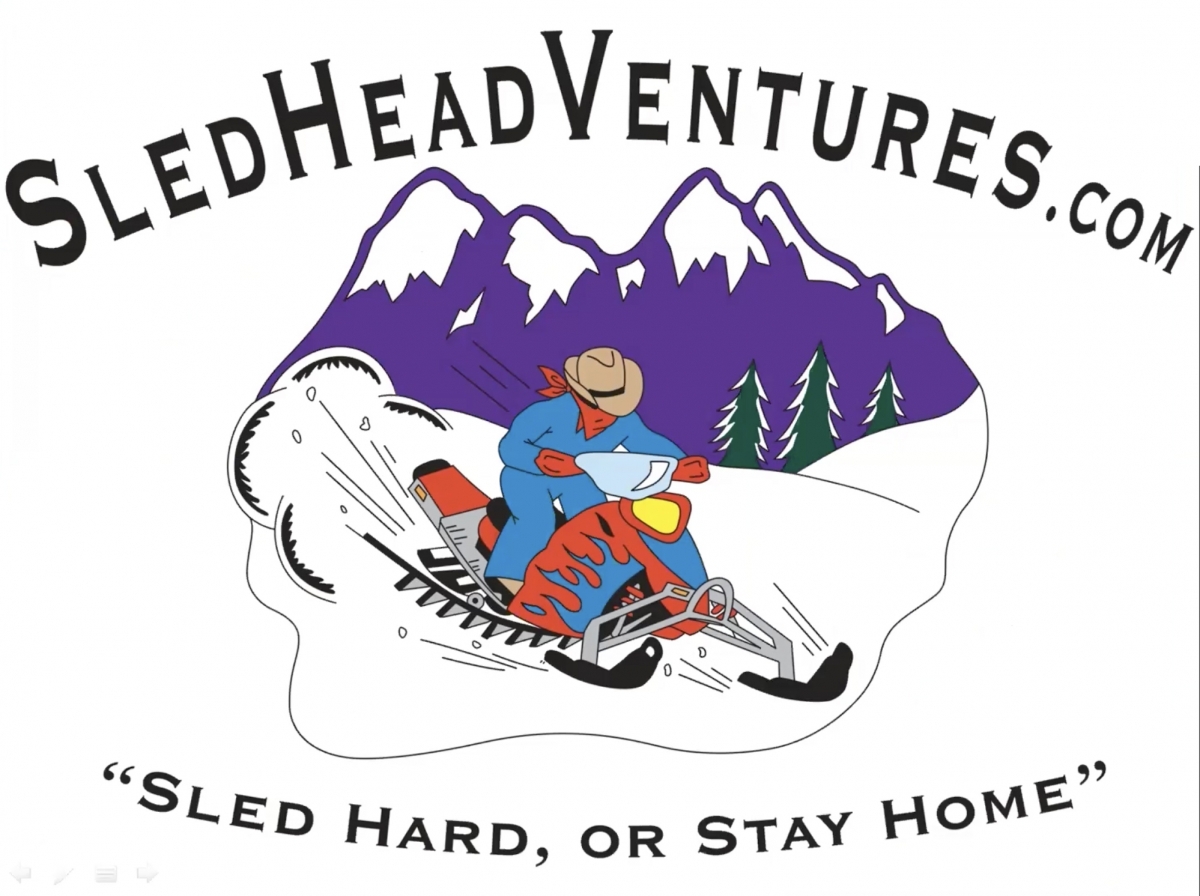 Mike is a registered guide, which means that he has passed Maine's rigorous testing program that is more intensive than most other states. The Maine requirements for registered guides include a series of written, oral, and practical tests which take between six months to a year to complete.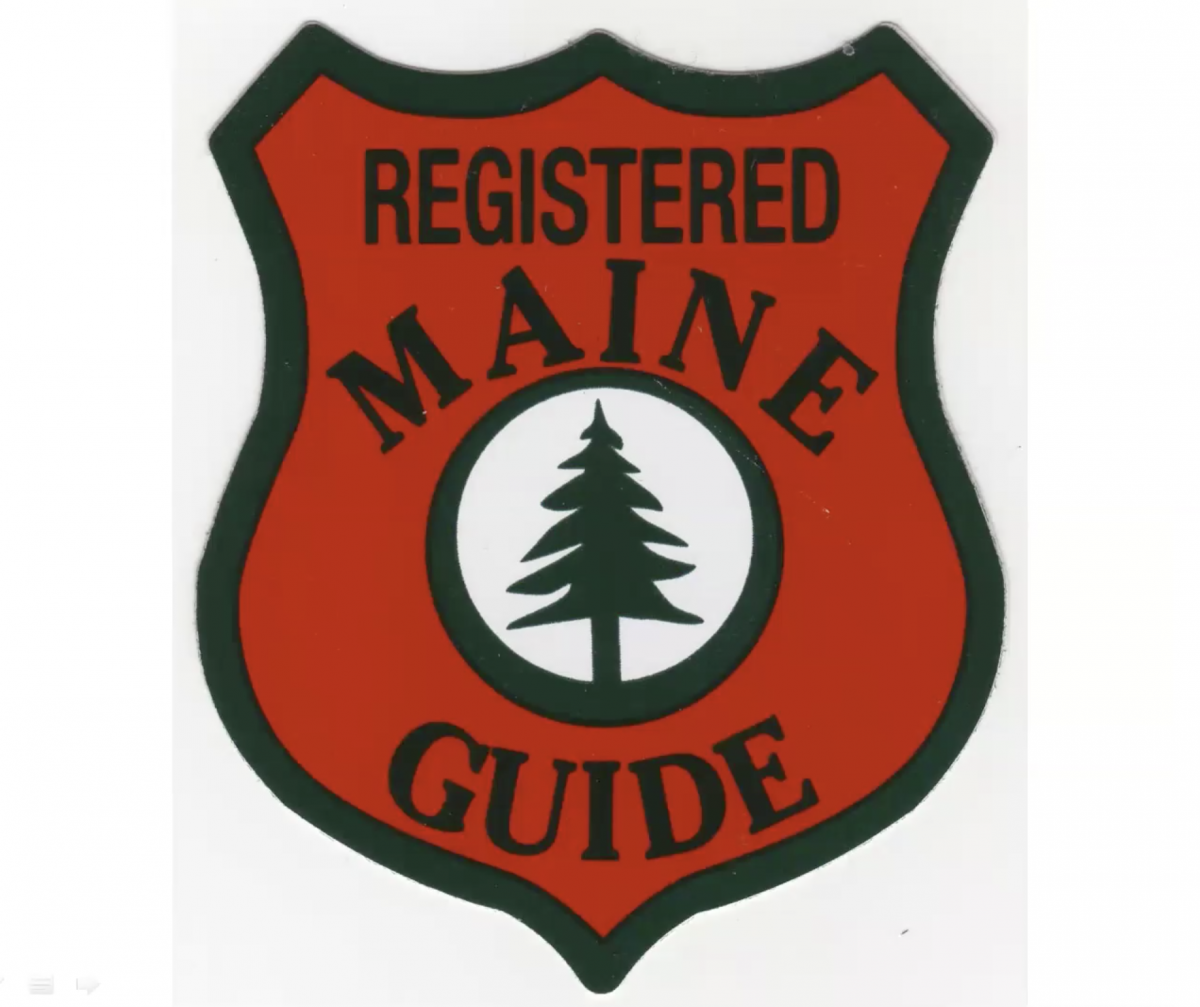 Fun fact - the very first registered guide in Maine was a woman known as Fly Rod Crosby. There are now about 4,000 guides in the state of Maine.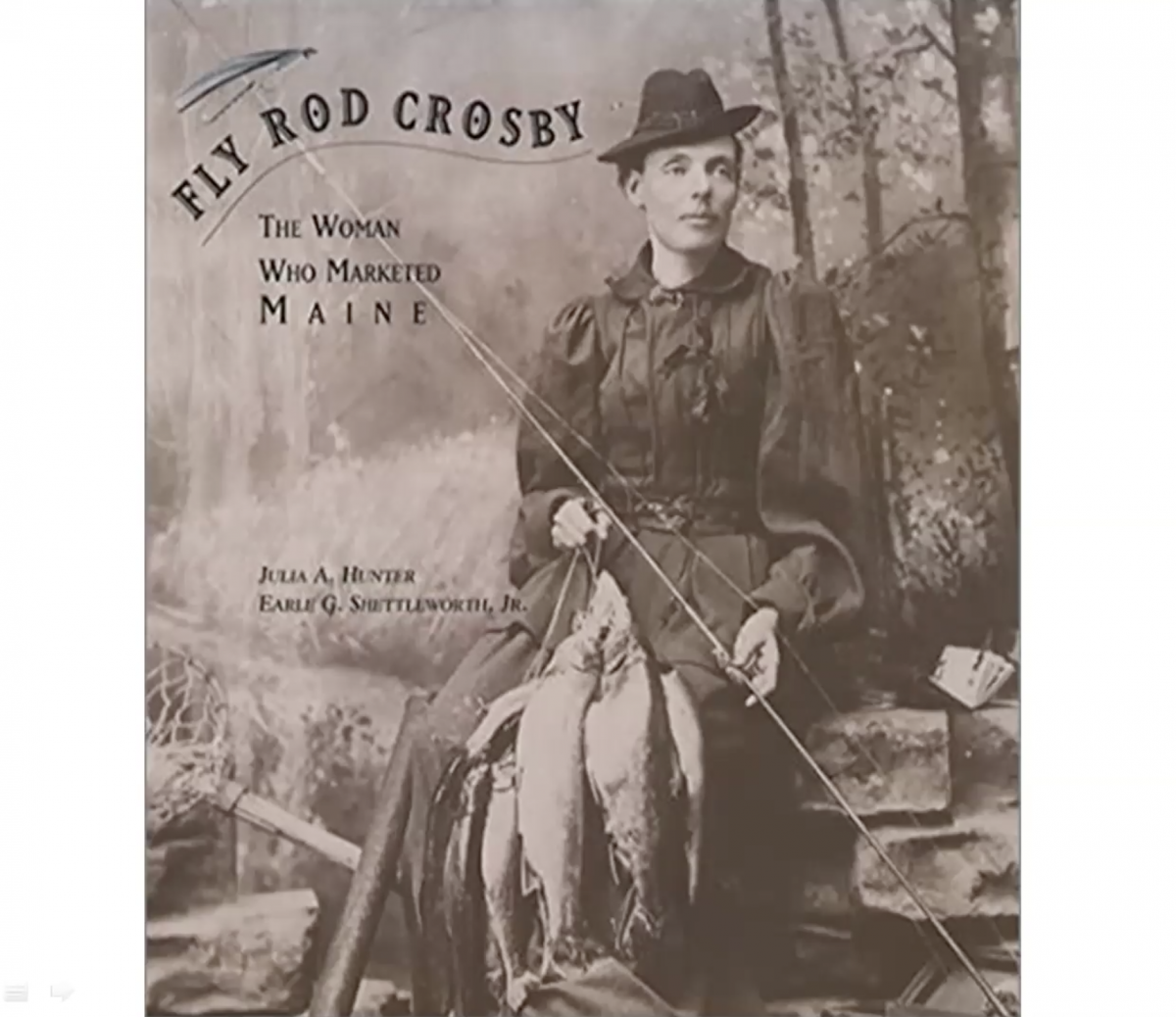 Snowmobile Basics
Snowmobiles are a cross between bicycles and motorcycles, and modern ones are actually very quiet when they run. They typically use 4-cycle engines that don't burn oil, and have heated hand grips for keeping your fingers toasty. Some even have heated seats too!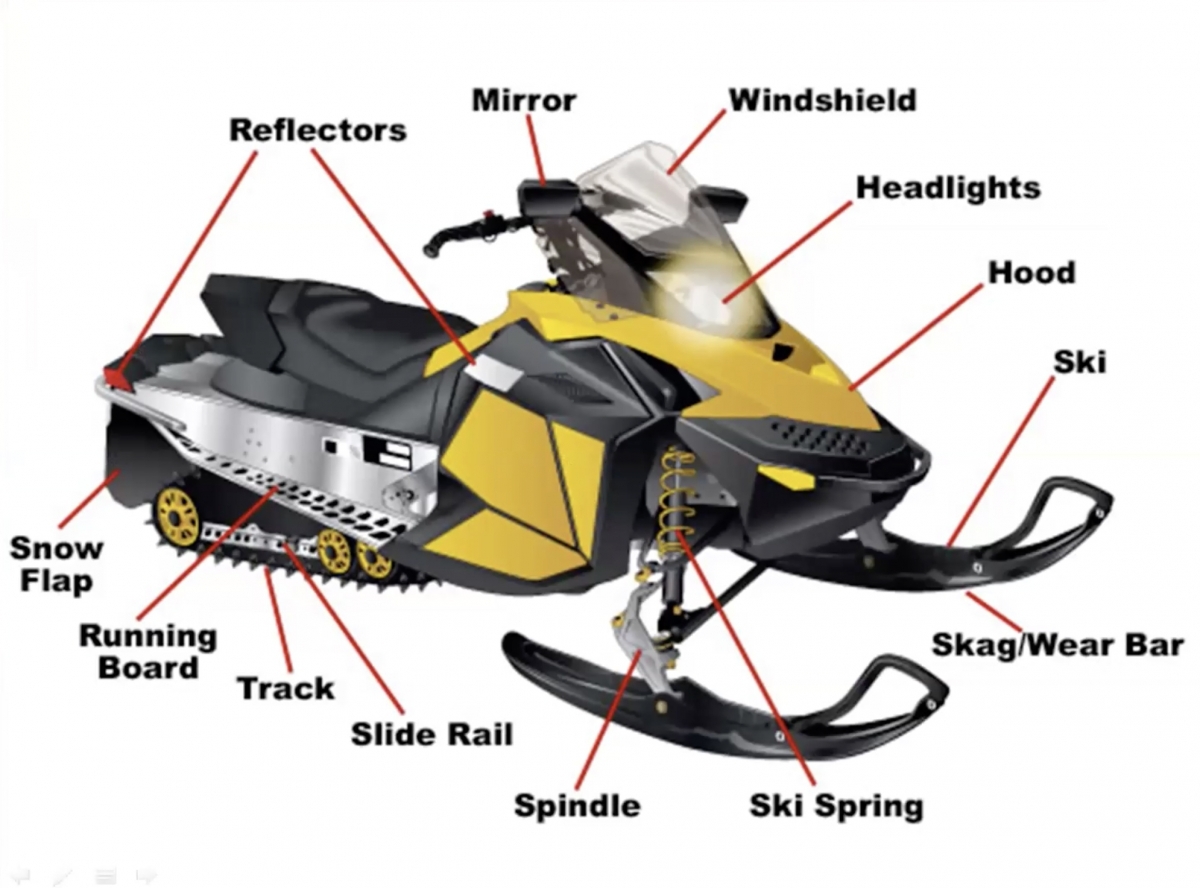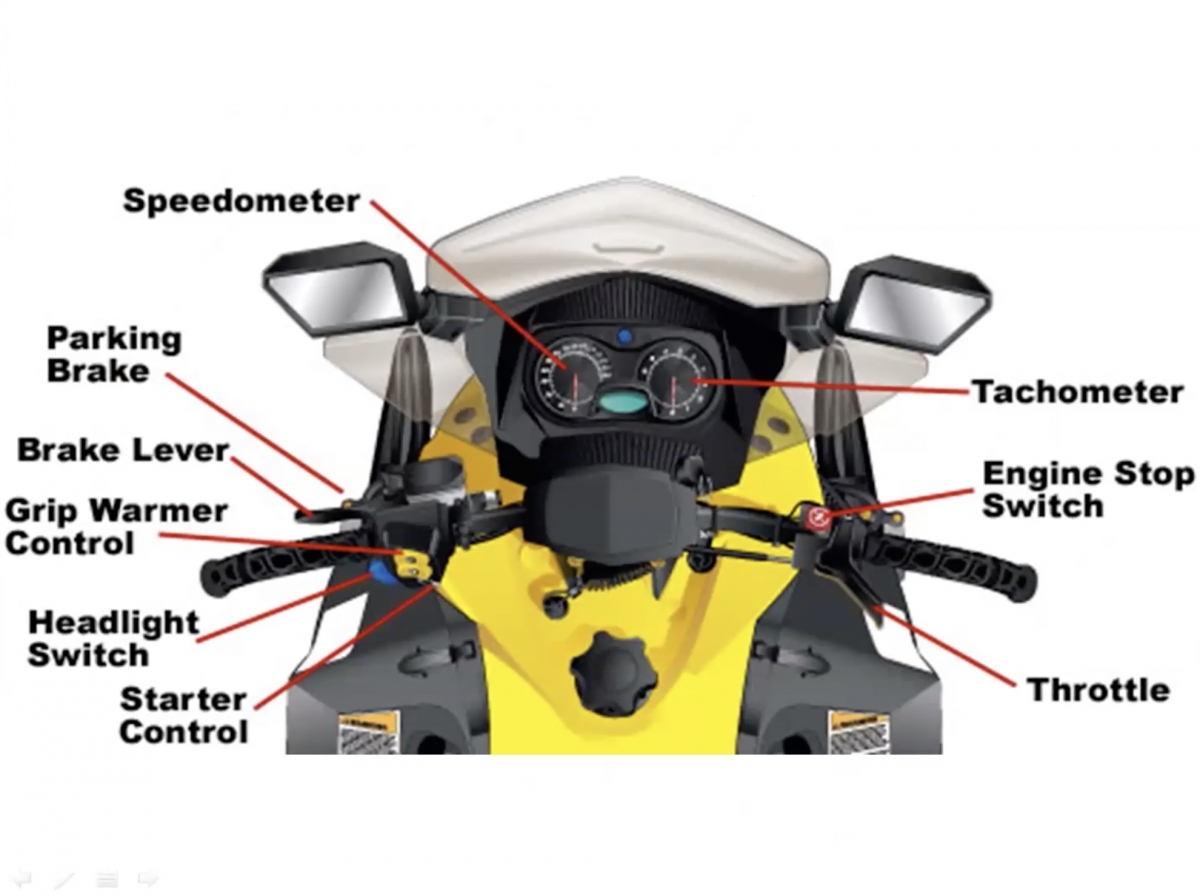 Trail "groomers" help keep the snowmobile trails smooth and packed down, especially after a new snow. After a trail has been groomed, the results usually last for several days. Mike volunteers as a groomer in his spare time.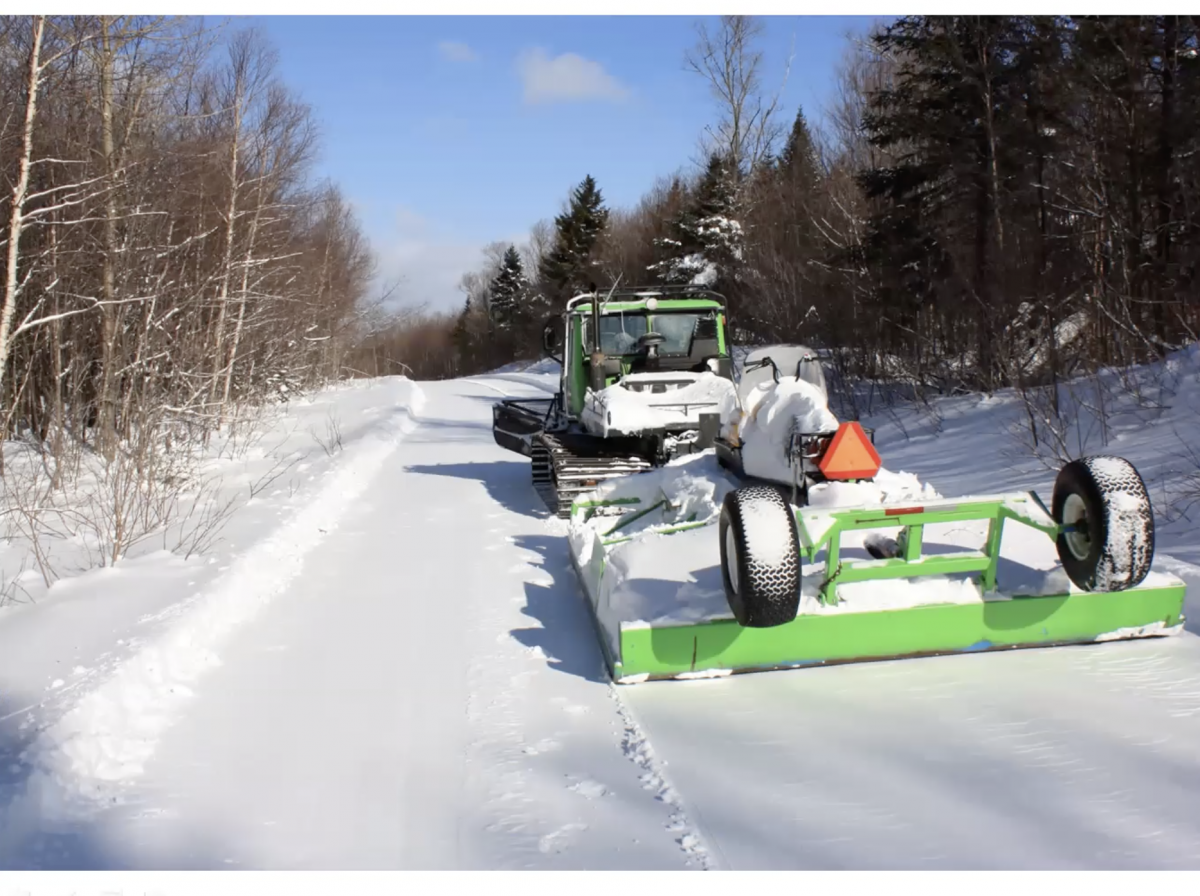 There are many snowmobile trail systems in the area which can be viewed on specific maps - Mike's snowmobile club location is near the black arrow in the picture below. The trails in Maine are between 1,000 and 3,500 ft in altitude, and get about 2-4 ft of snow throughout the winter, which is a managable depth for outdoor winter activities.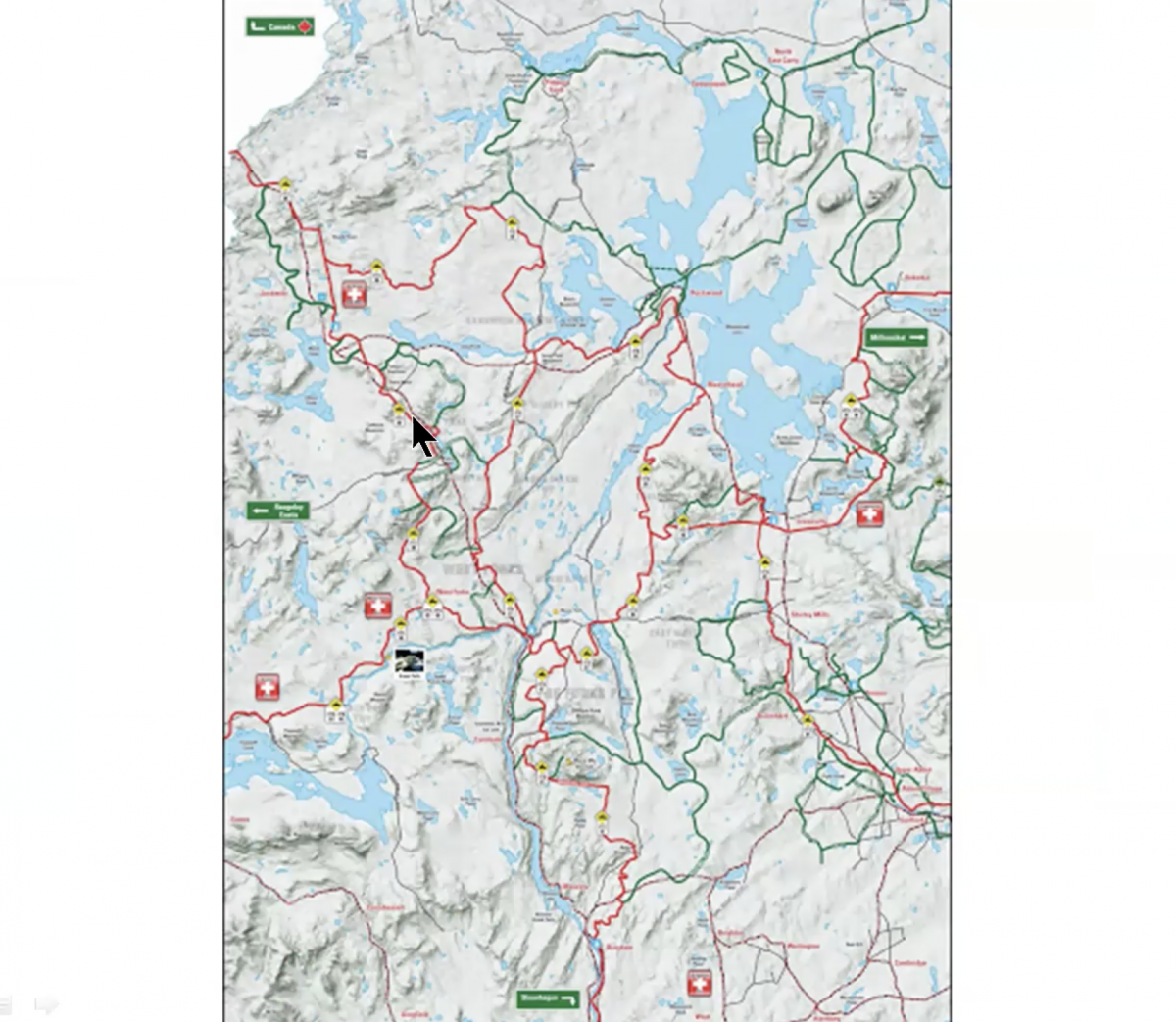 For beginners, the trails can be a bit confusing with their conglomerations of signage that aren't always 100% accurate in their directions, which is why it can be particularly helpful to have a guide. Thankfully, Mike's snowmobiling club uses more updated signage that is clearer and easy to follow.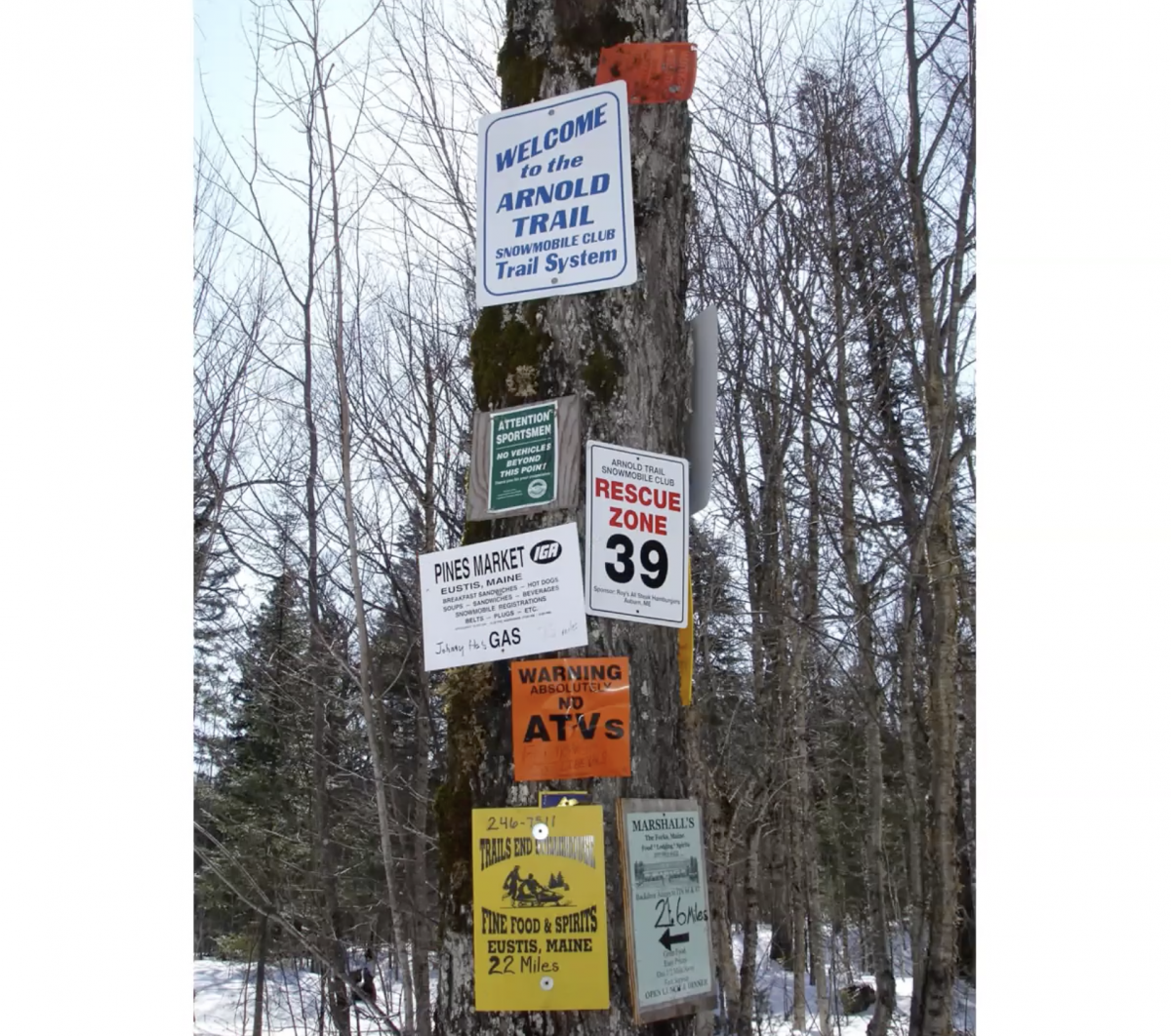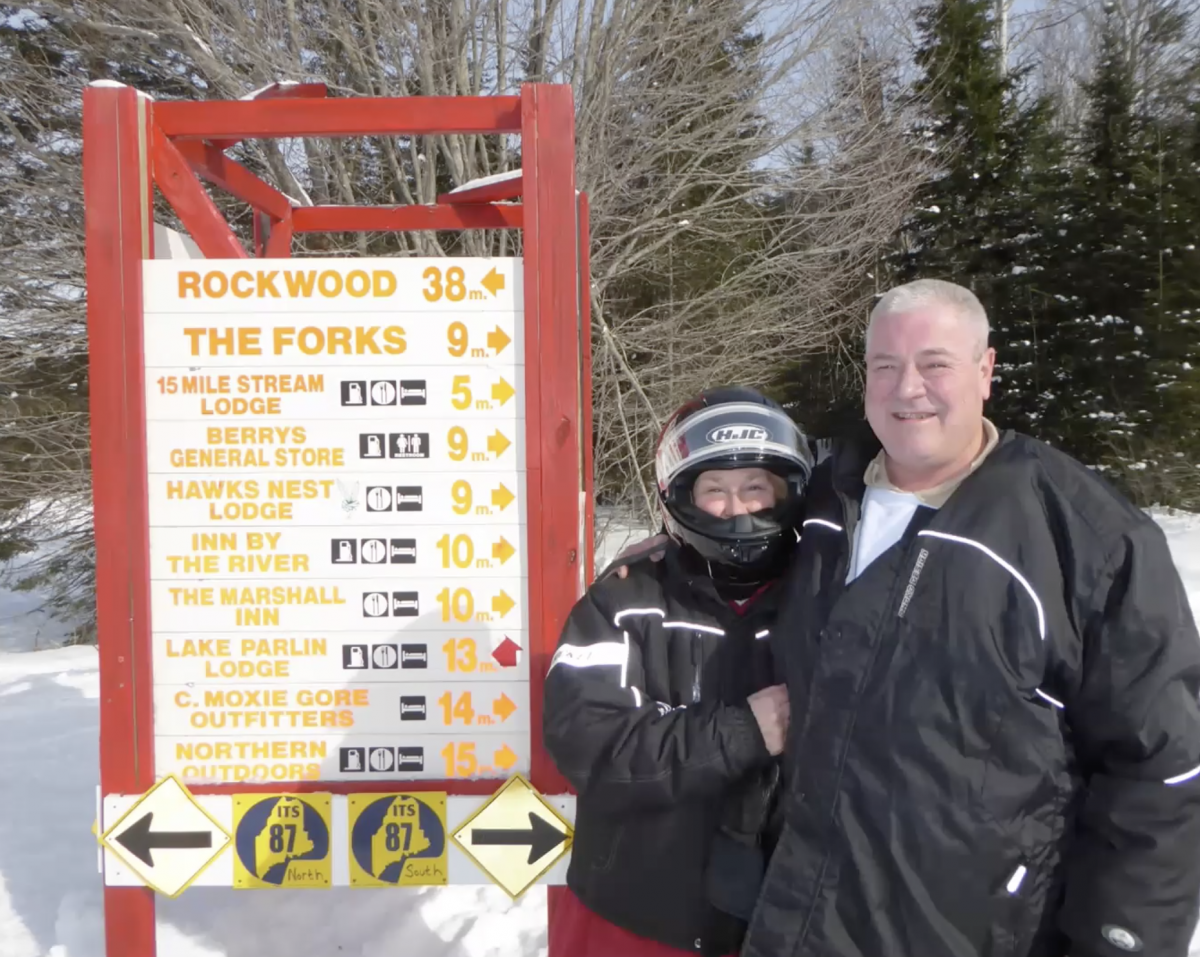 A Day in the Life
As part of a typical visit to Mike's club, you will first arrive at a lodge or cabin near Mike's home where you can relax and have dinner before the next day's adventures.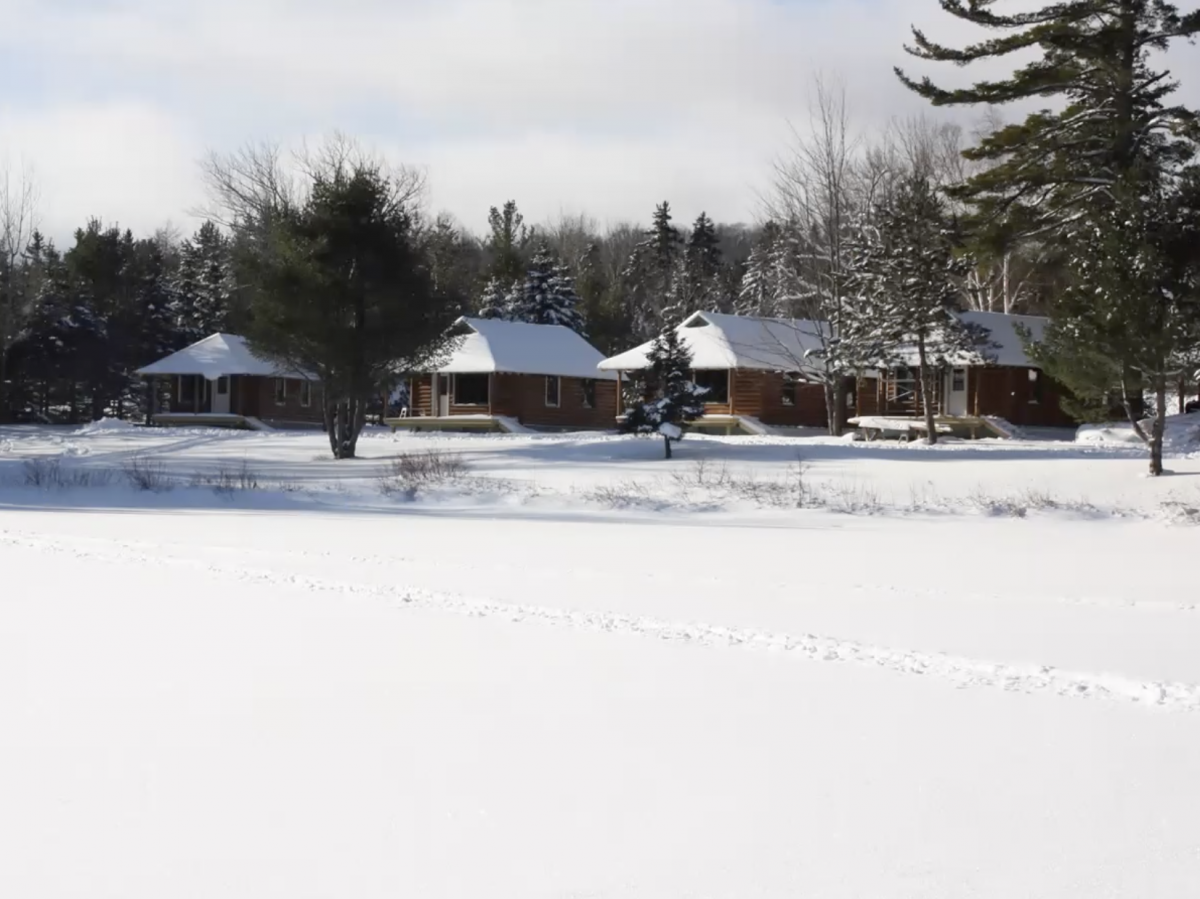 The following morning, Mike will take you out on the trails starting with a simple loop trail. Each day will include another loop, and you will have stops partway through for snacks and lunch breaks.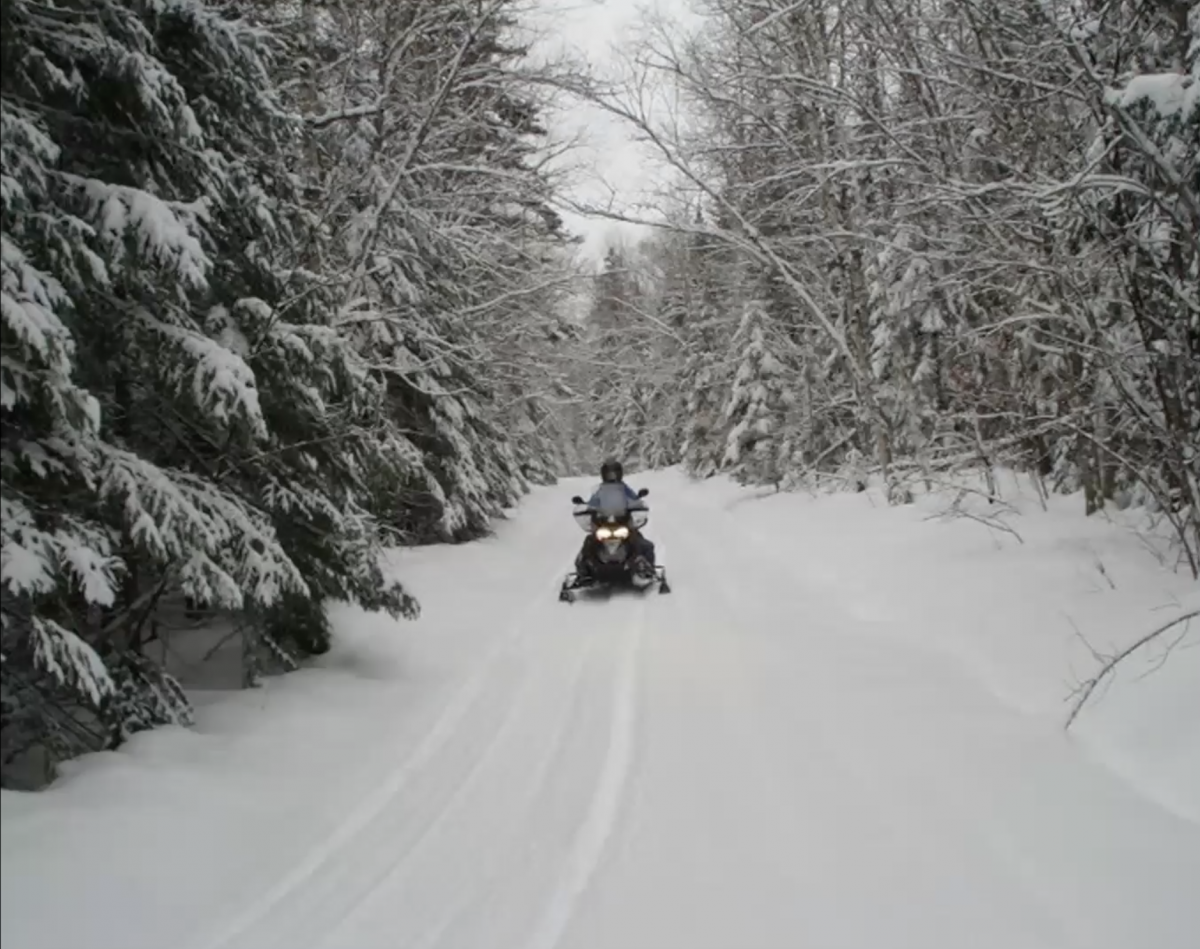 One of the trails goes near a pump house for local sugarbush trees, which are tapped for syrup.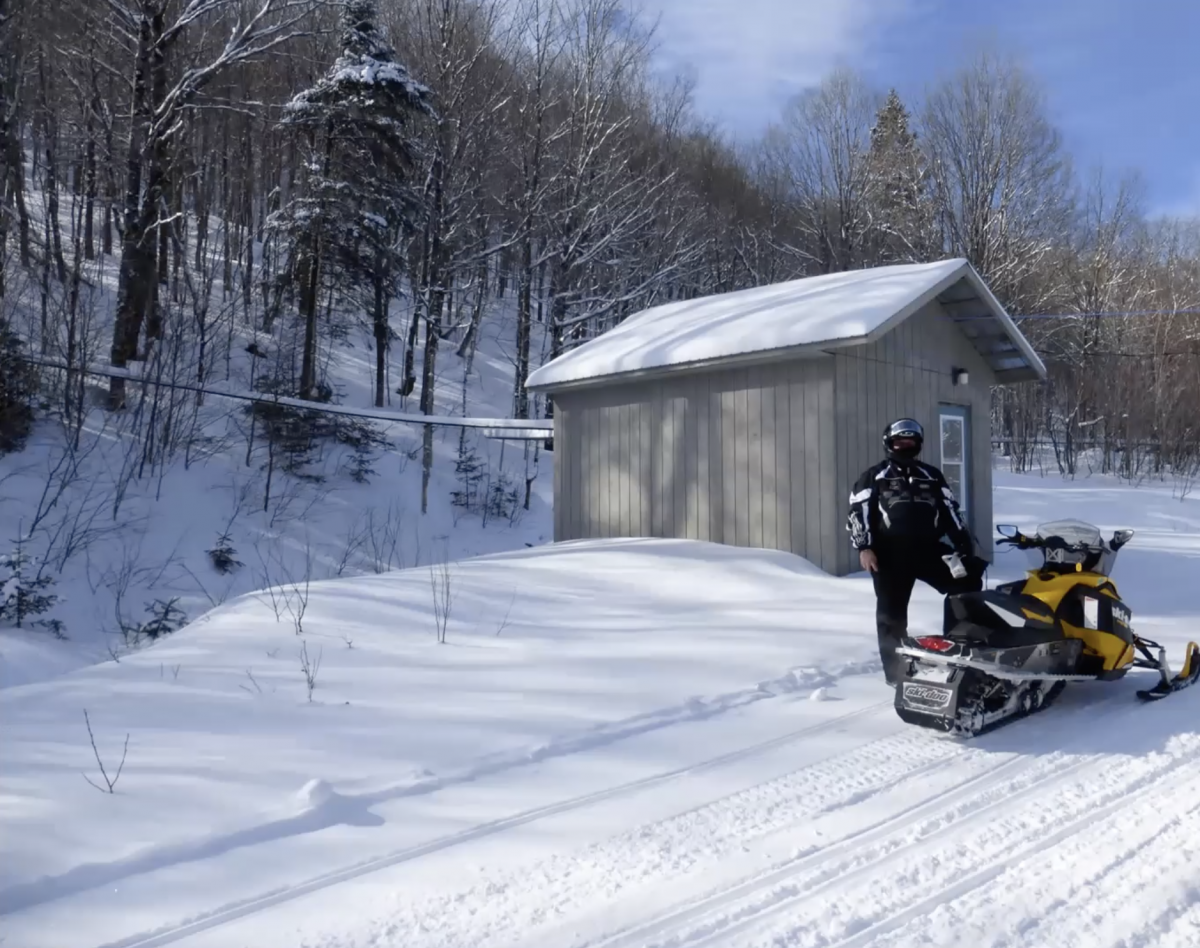 There are a variety of bridges built with snowmobile accessibility, which enable you to travel over beautiful large bodies of water.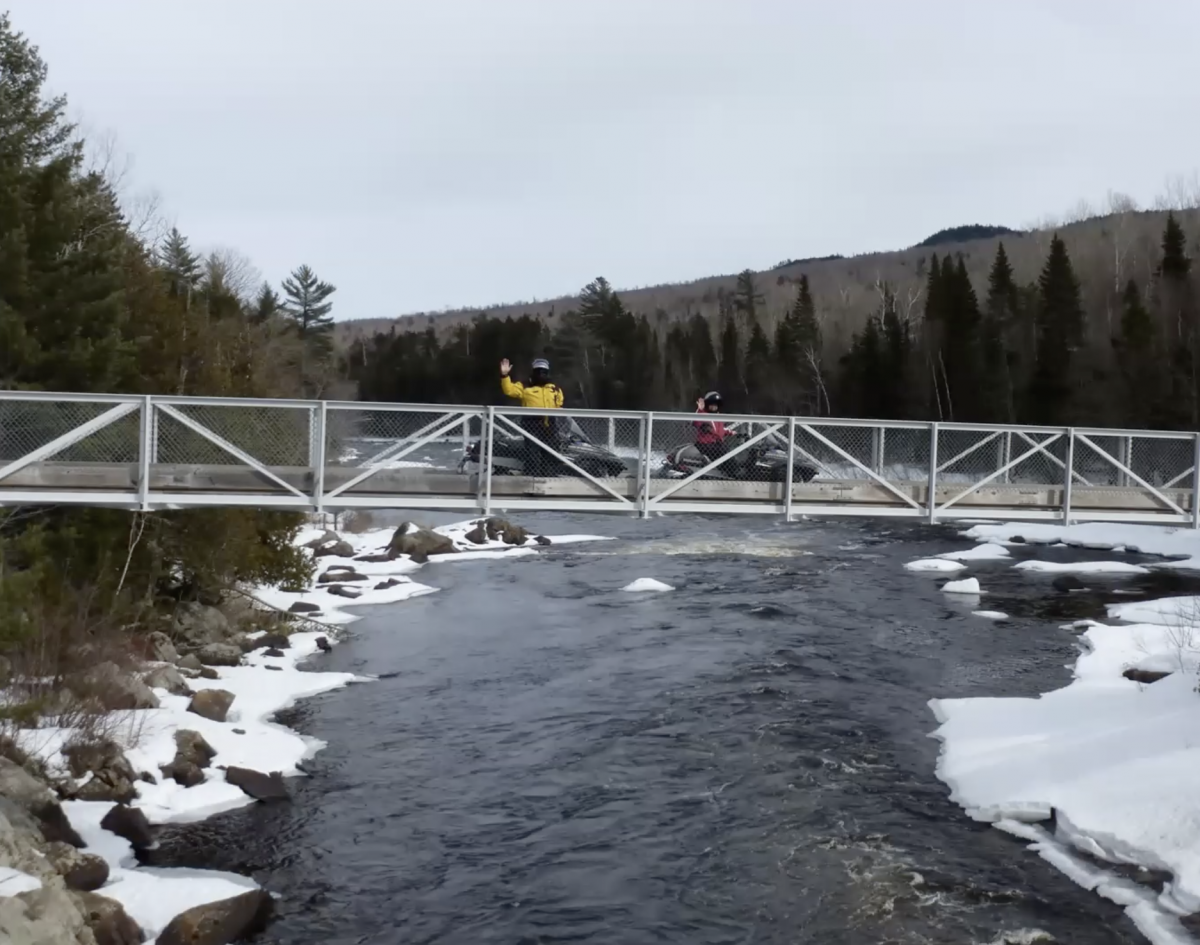 One especially stunning location is Grand Falls on the Dead River. Mike says the waterfall's appearance changes dramatically depending on snowfall, temperature, and wind. Definitely worth photographing!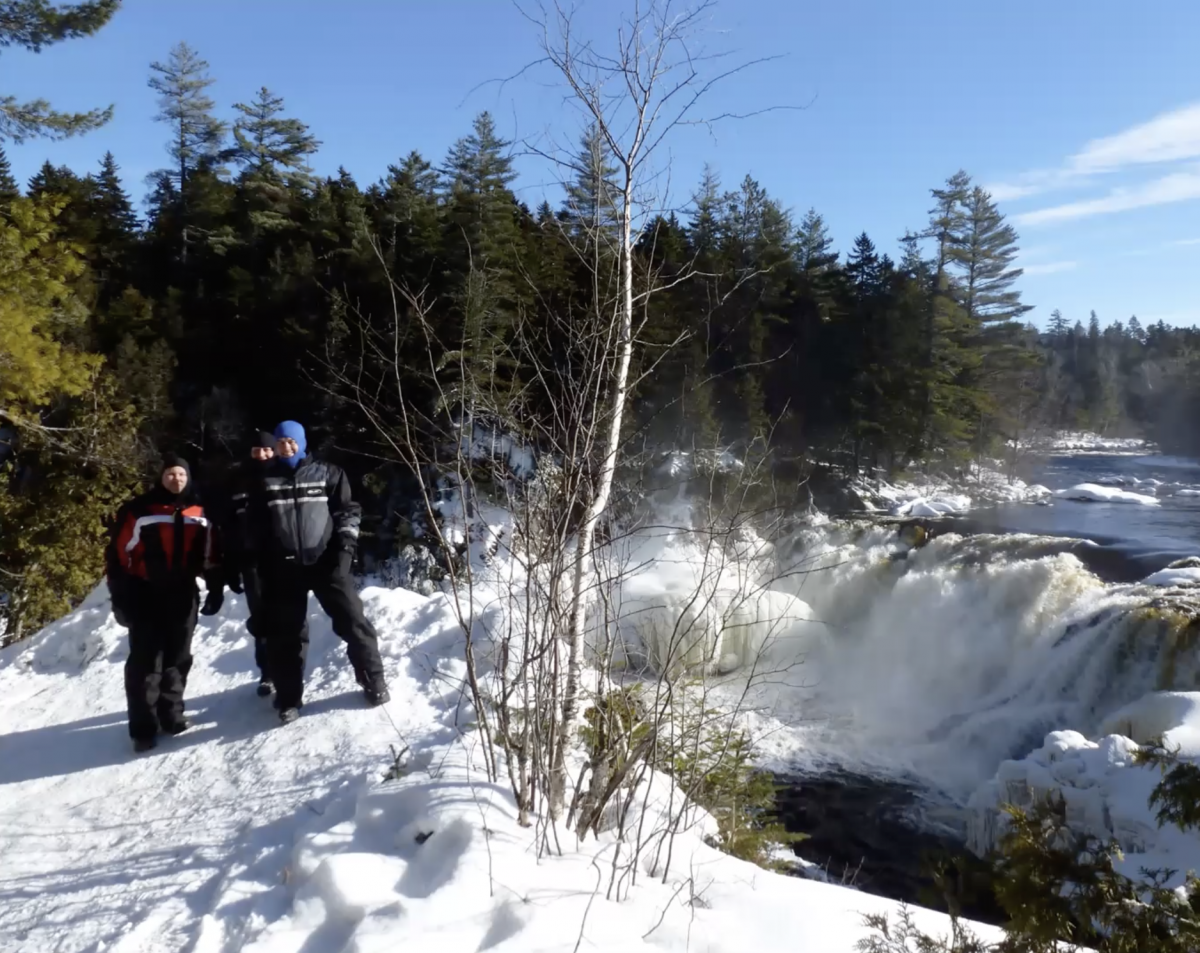 Mount Kineo is another gorgeous landmark. This mountain contains a rare kind of soapstone, which was very valuable to the Native Americans.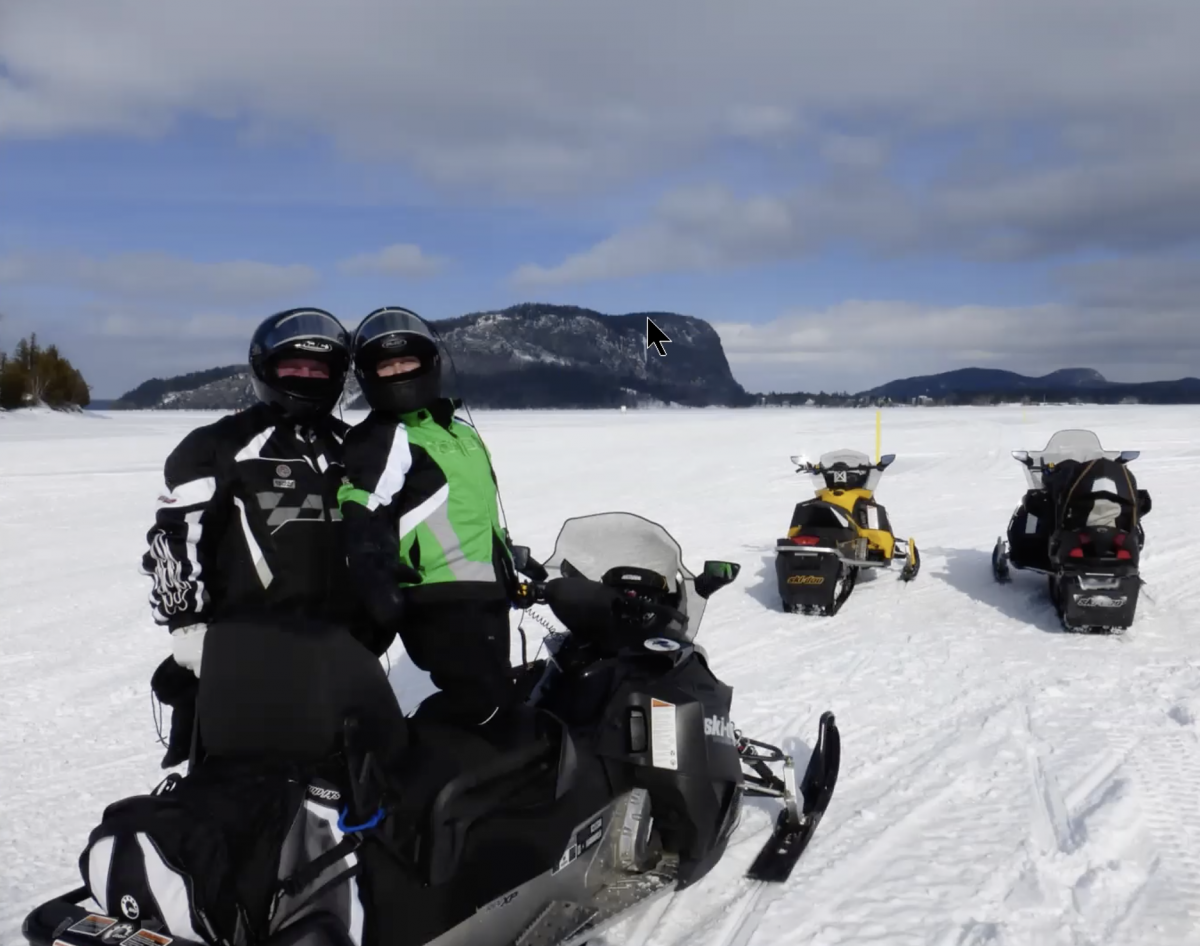 You will also snowmobile across a number of frozen lakes - not to worry, the ice is frozen about 3 ft deep, so it's very safe to do. One of these lakes is Moosehead Lake, the largest naturally occurring lake east of the Mississippi that is entirely contained within one state. How's that for a statistic?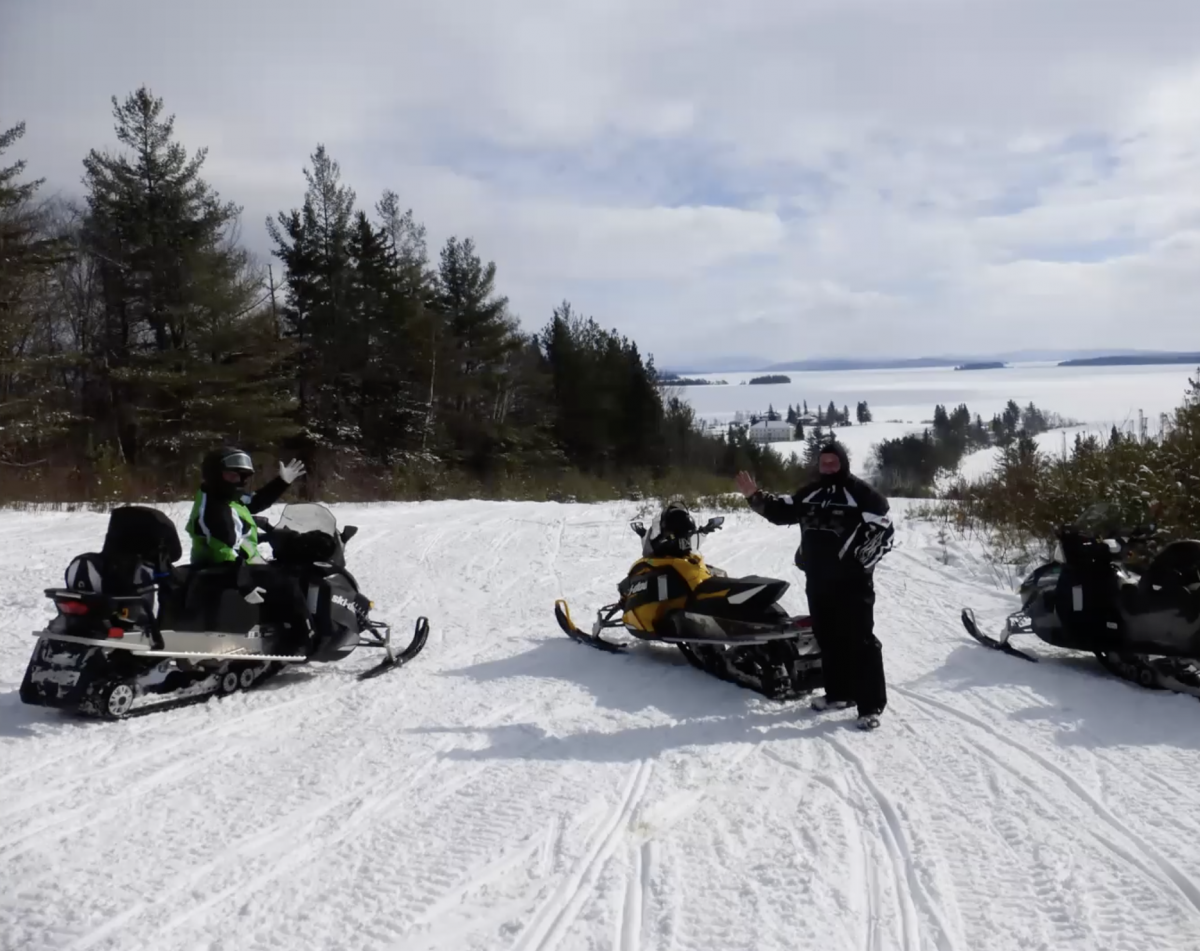 Frozen waterfalls are also an eye-catching view along the trails. These formations are like touring a natural museum of ice sculptures!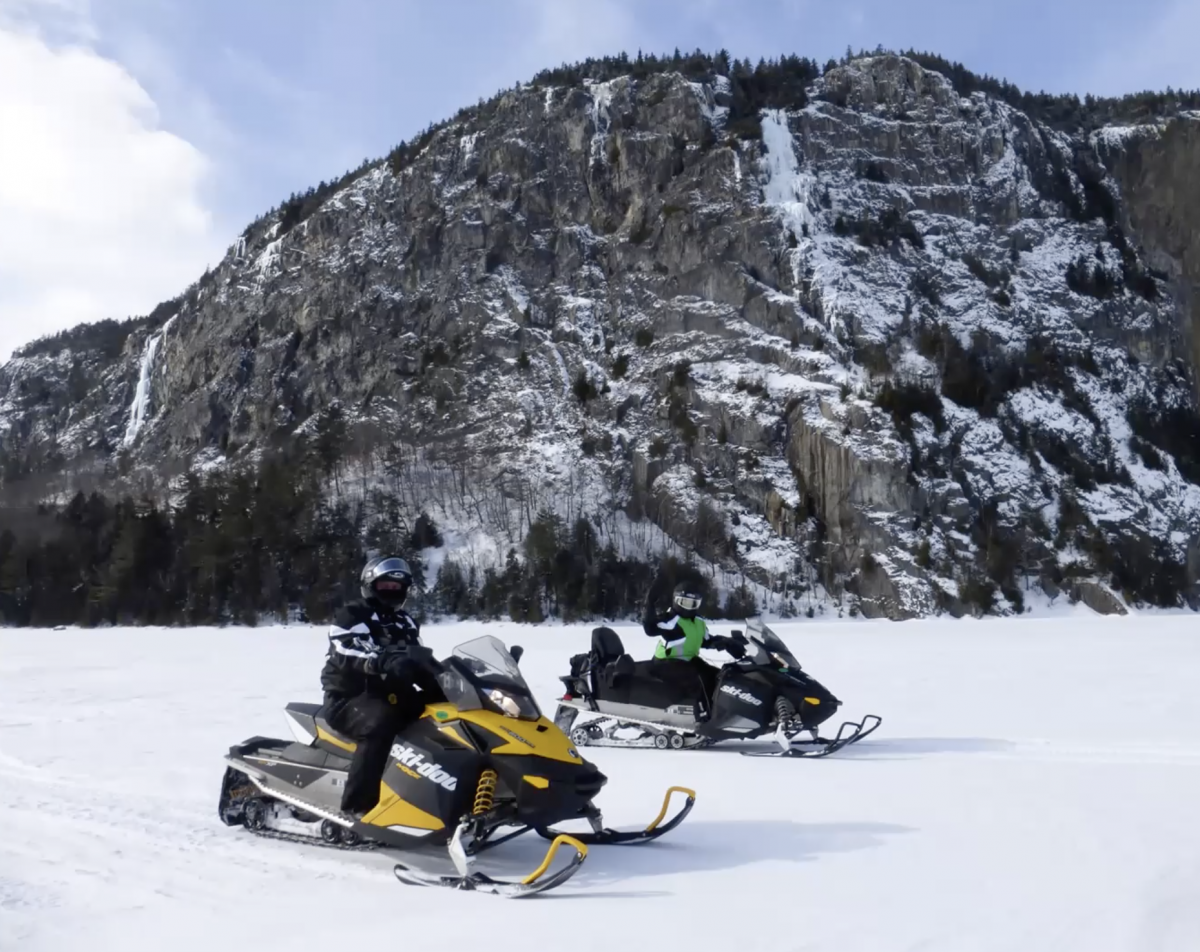 For snack and lunch breaks, Mike will have you stop at hunting lodges or logging camps, such as the local Bulldog Camp (named for nearby mountains that supposedly resemble bulldogs).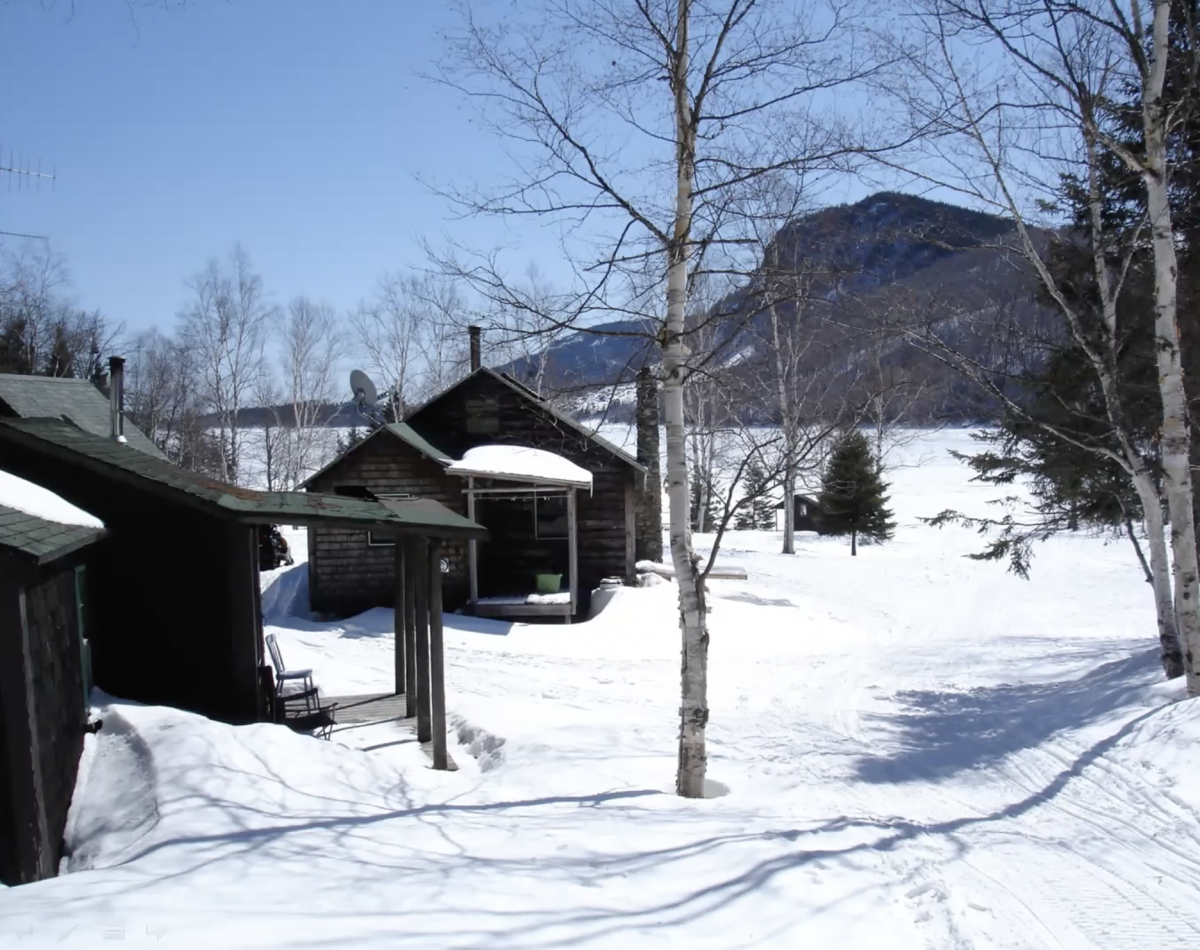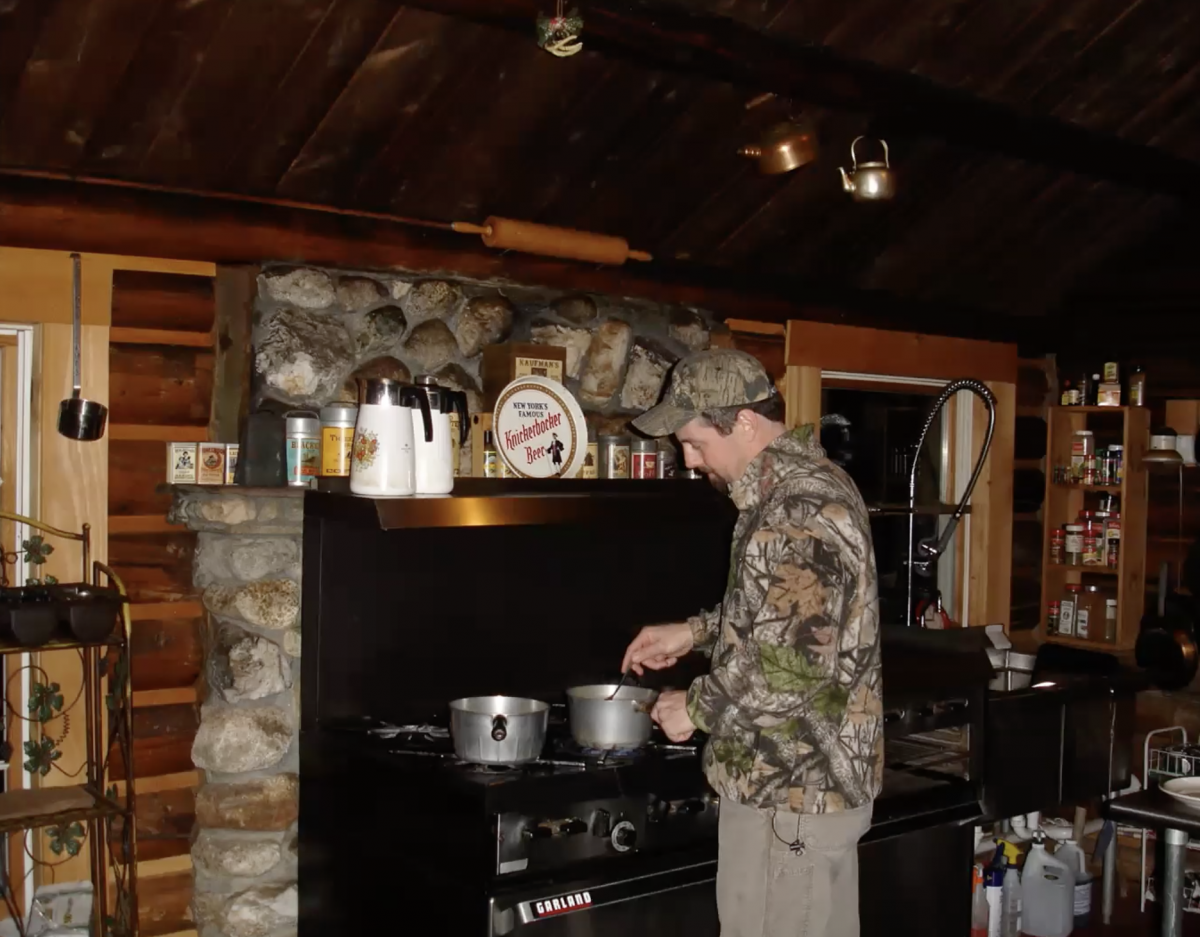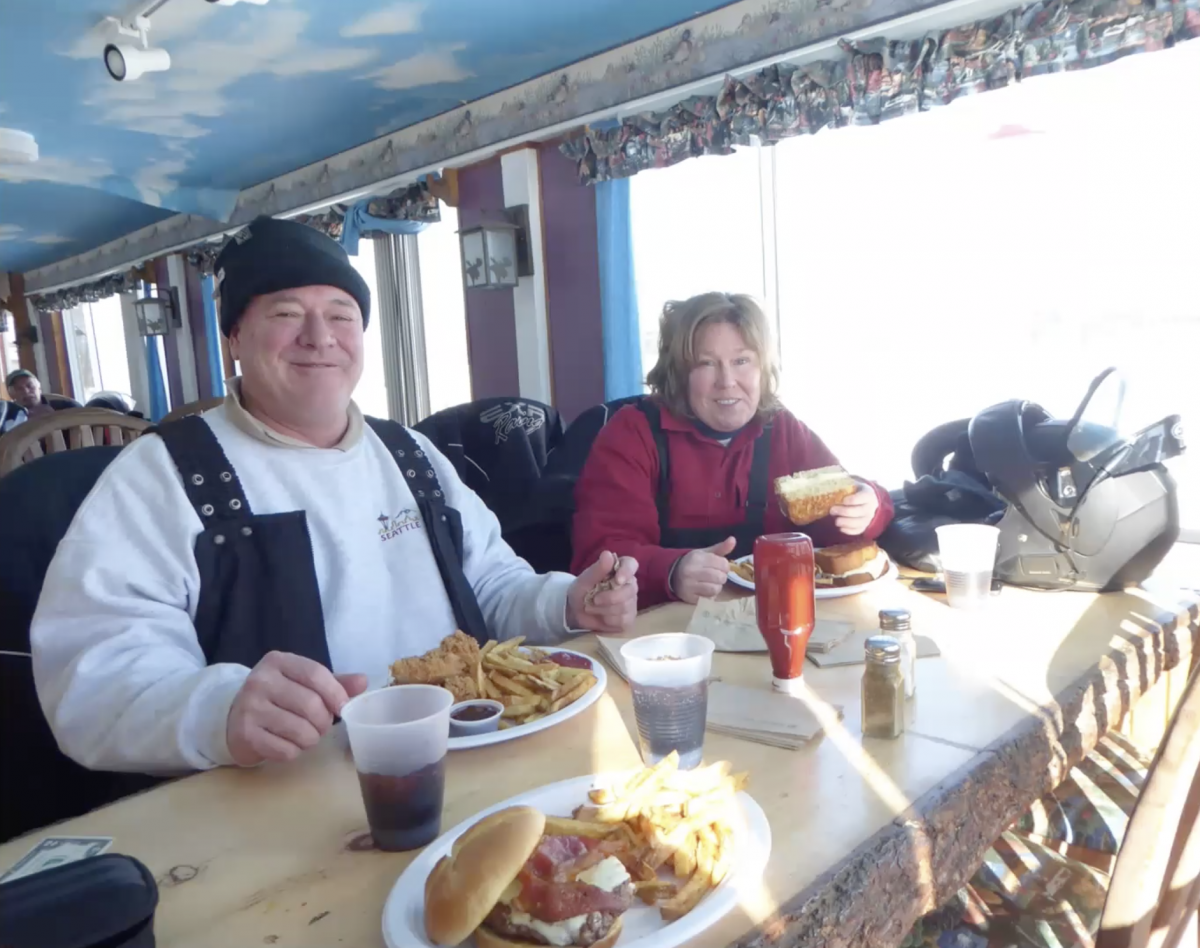 When it's time to fuel up, you'll be able to stop at the same gas stations that cars use. The gas stations in this area typically leave some snow on the ground near the pumps to make it easier for snowmobiles to pull up.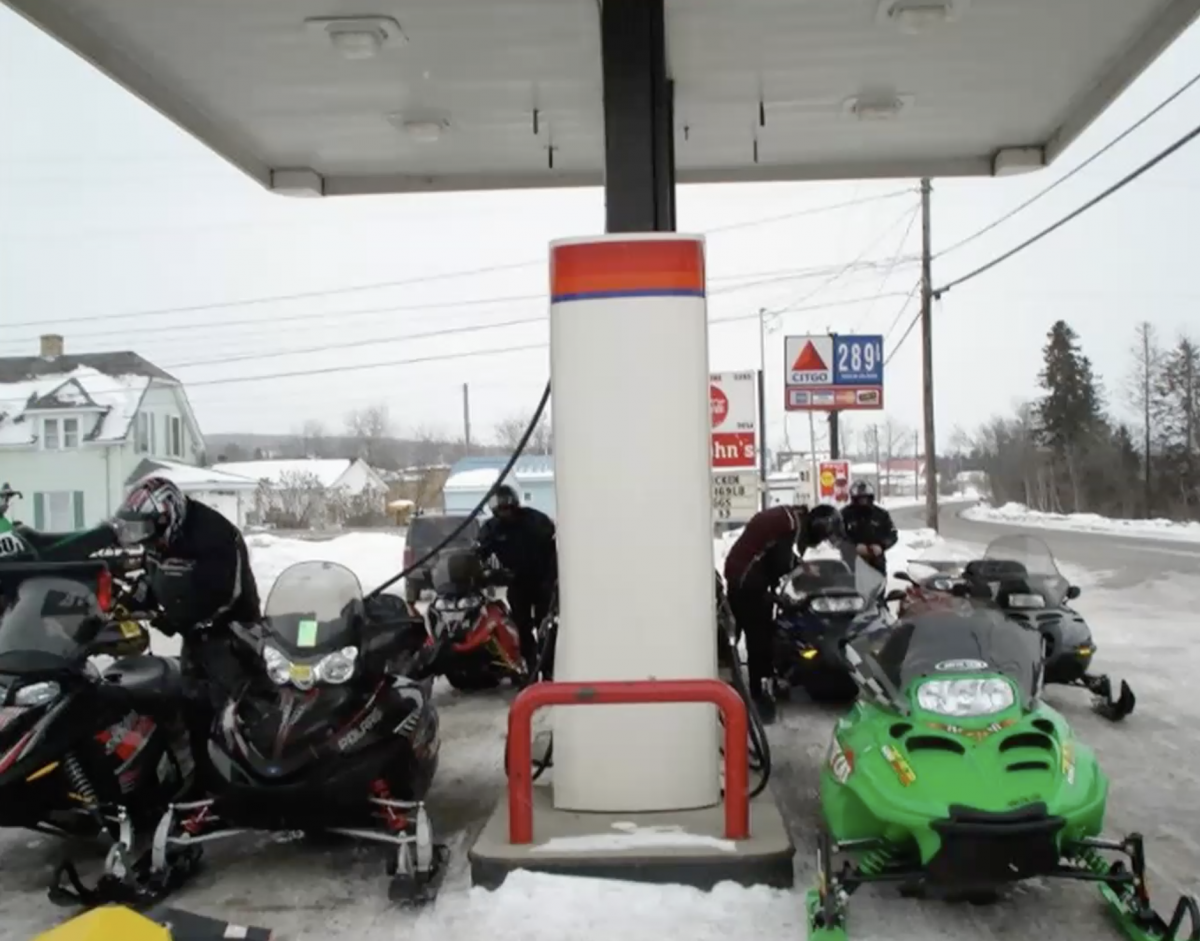 After lunch, you'll continue exploring the area and sightseeing. You may catch a glimpse of Coburn Mountain, which extends about 3750 ft high.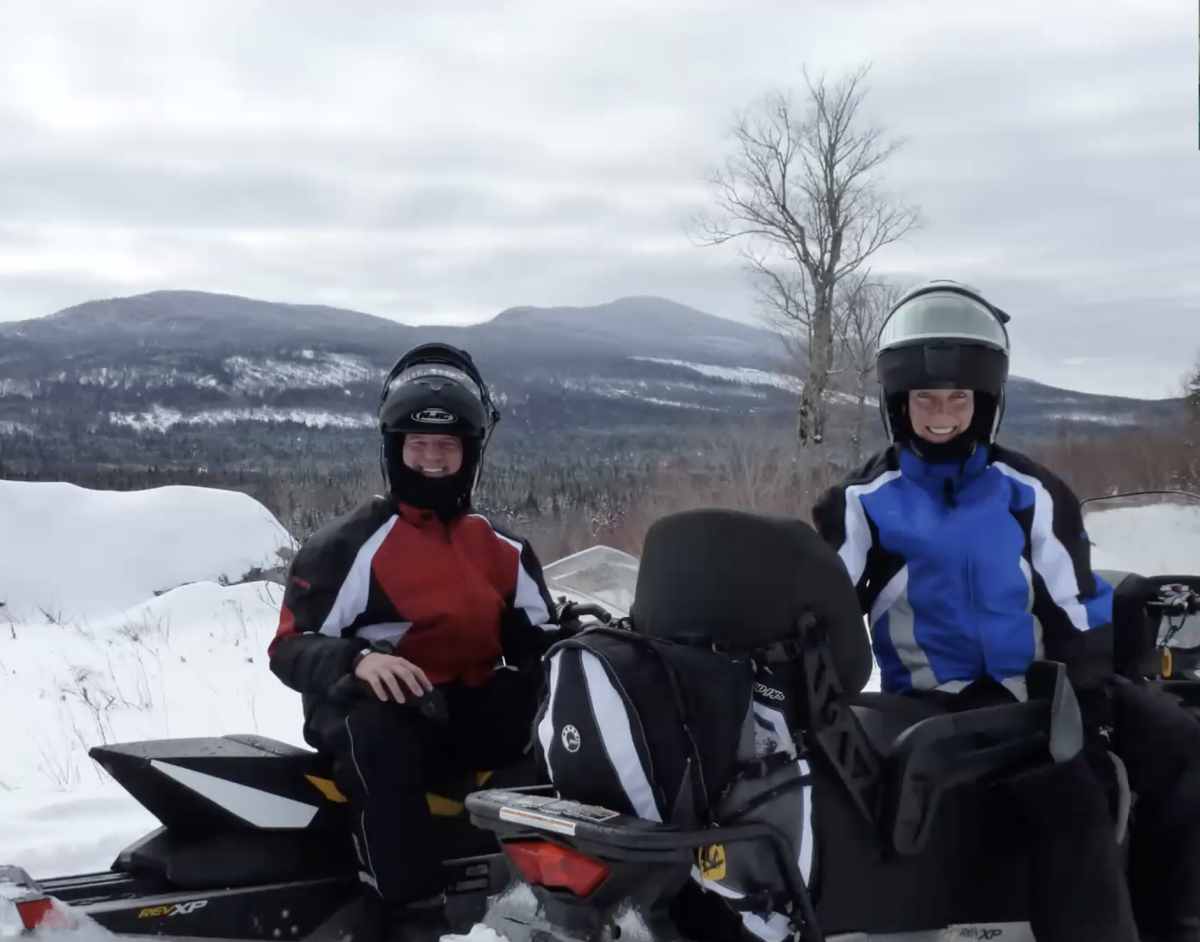 Another thing you might come across is ice fishing poles in the frozen lakes, along with shacks where local fishers stay warm and wait for a catch. Some people in the area also set up beaver traps.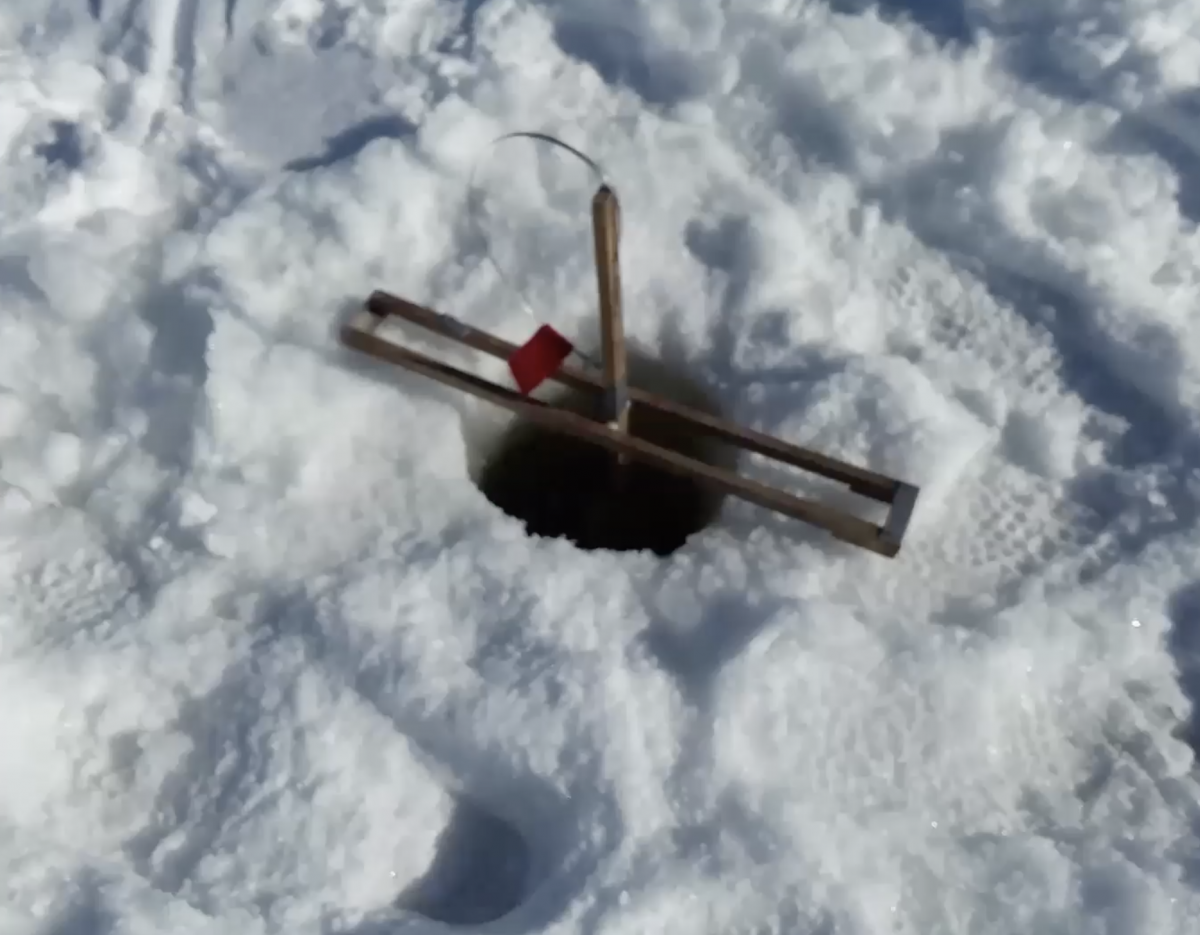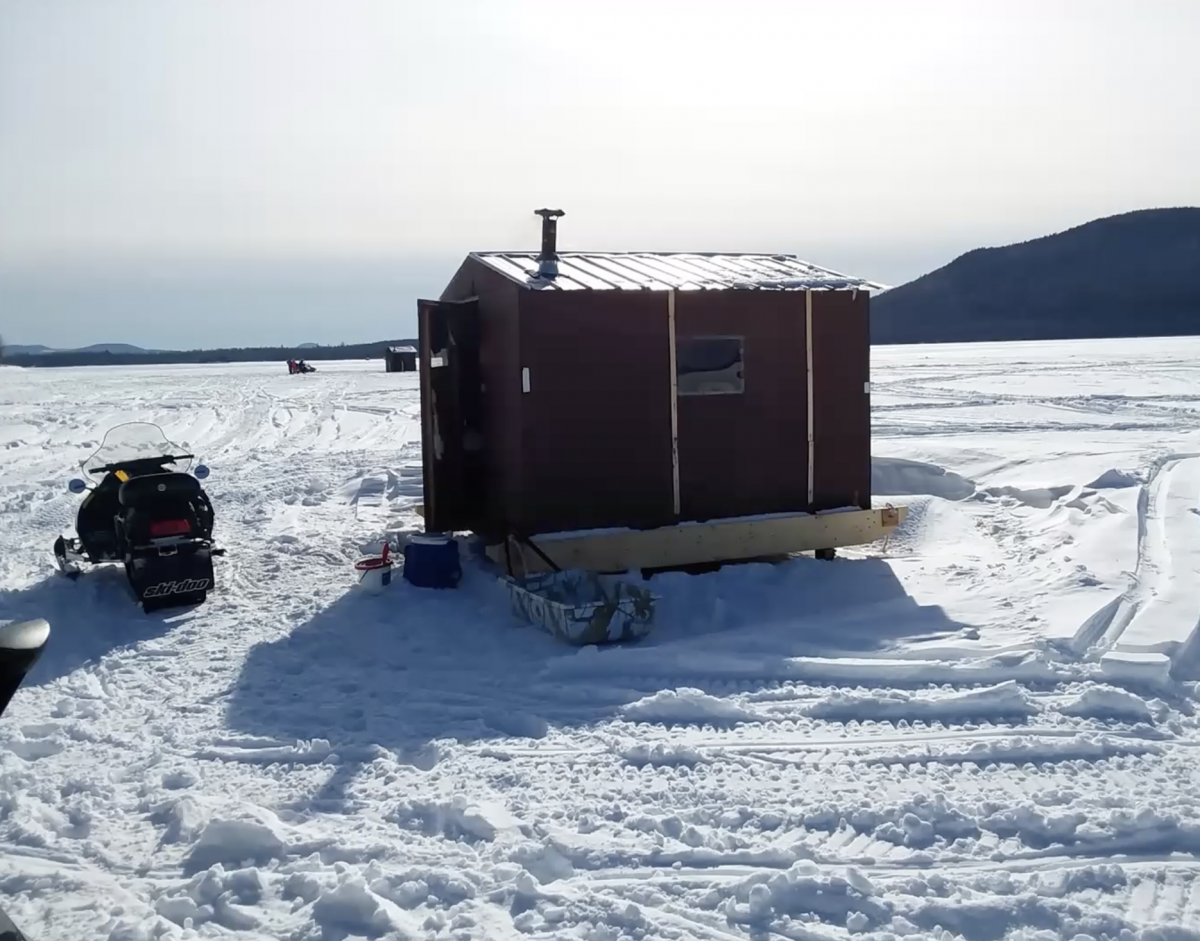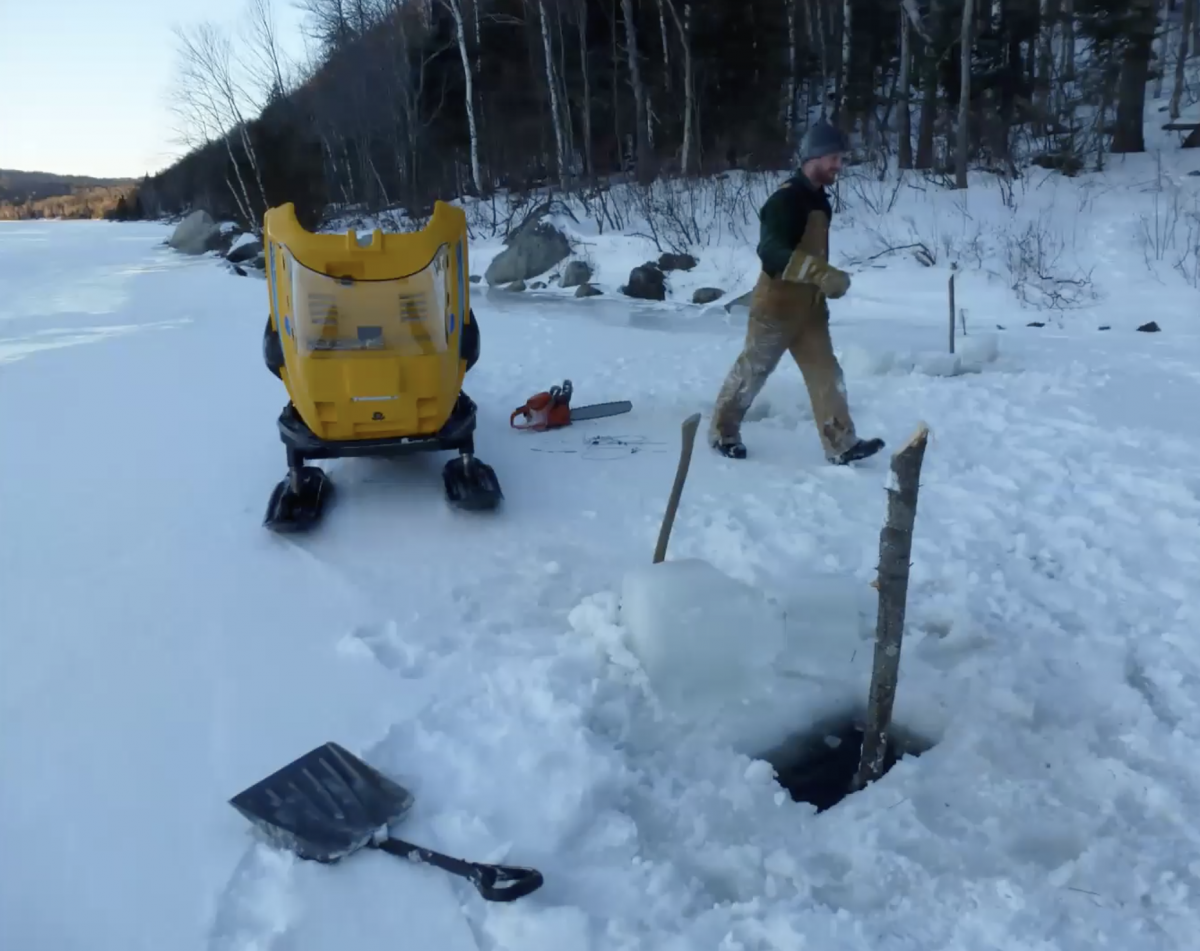 There is lots of wildlife to see along the way, including Canadian Jay birds (who seem very friendly!), and moose - just don't get too close to the moose.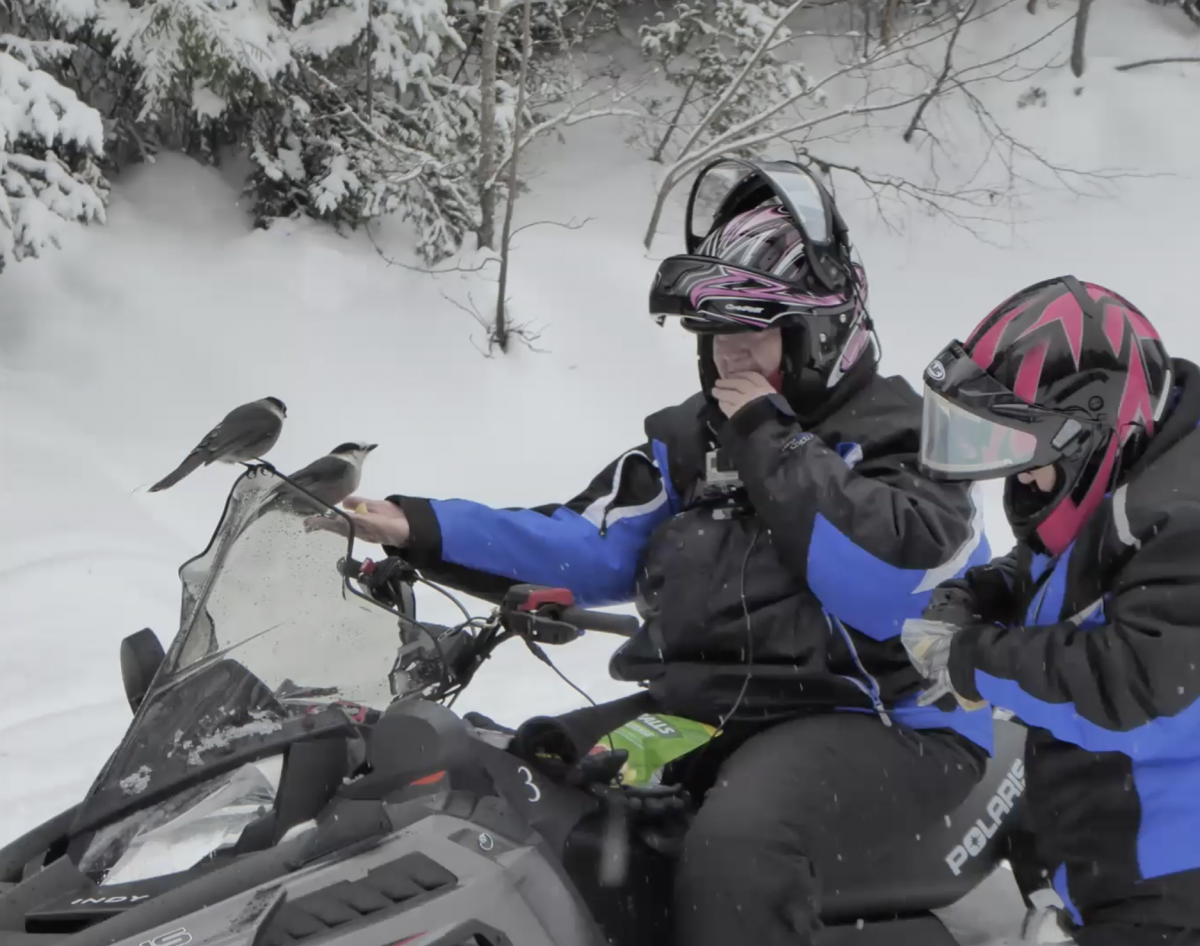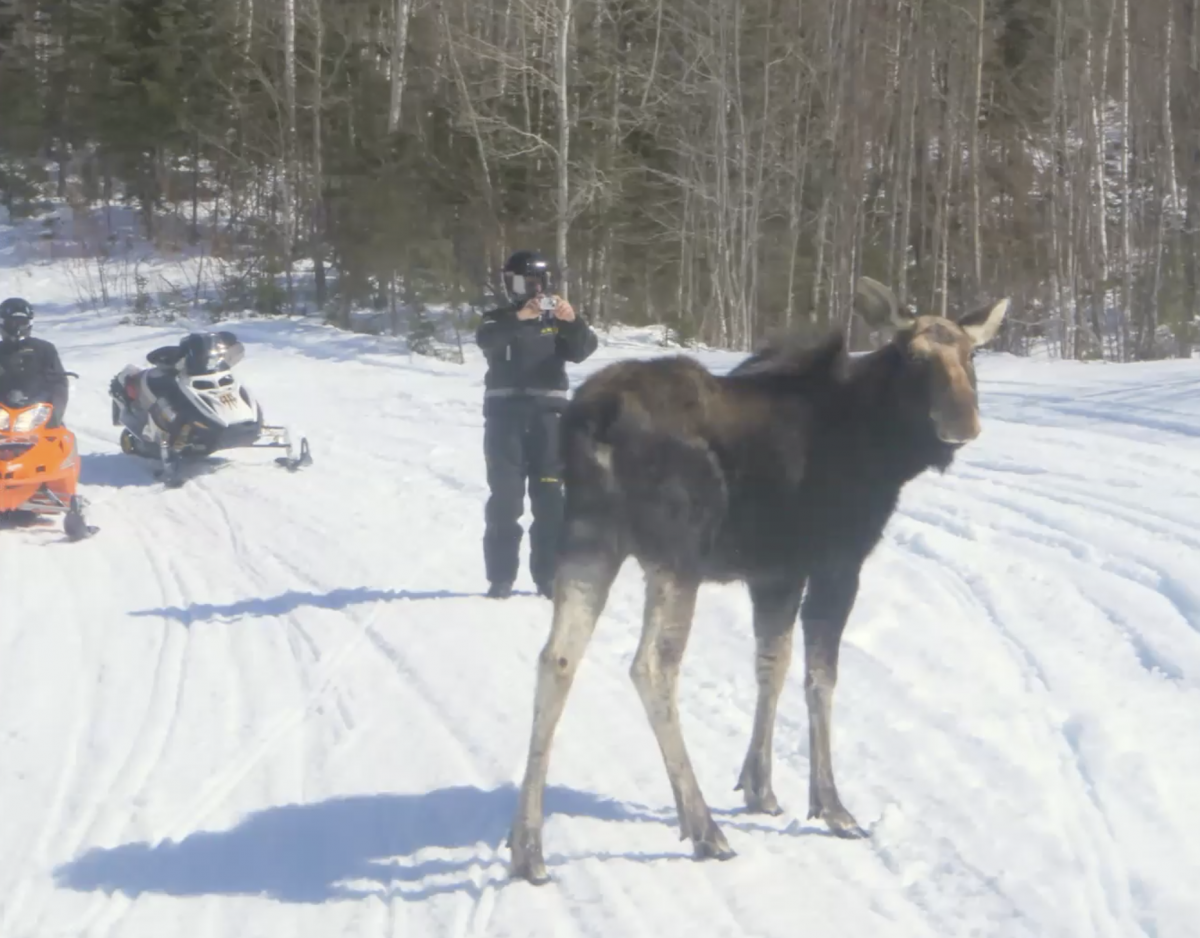 Colorful sunsets over the mountains are a high possibility as the day comes to a close. Beautiful!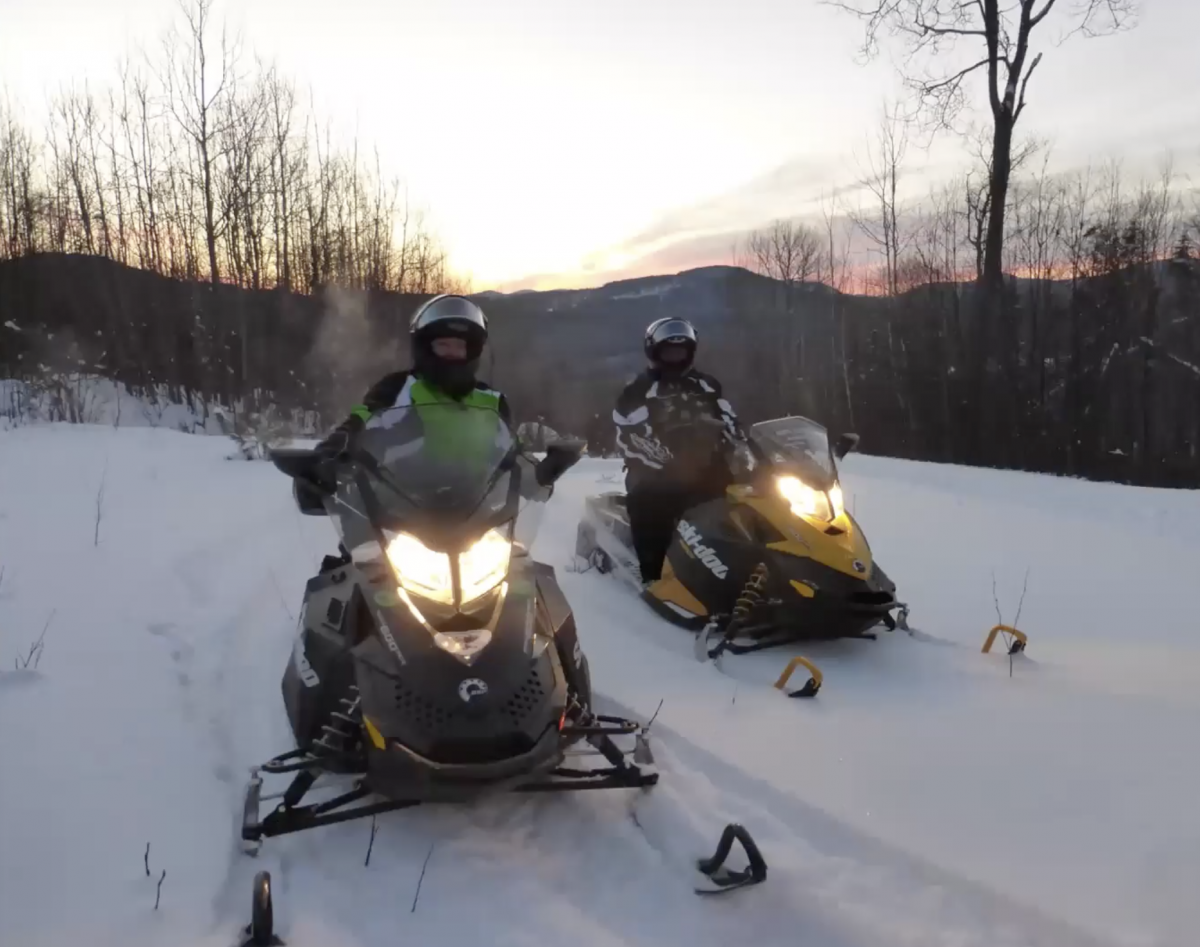 After the ride, you'll circle back to the lodge and cabins where you started.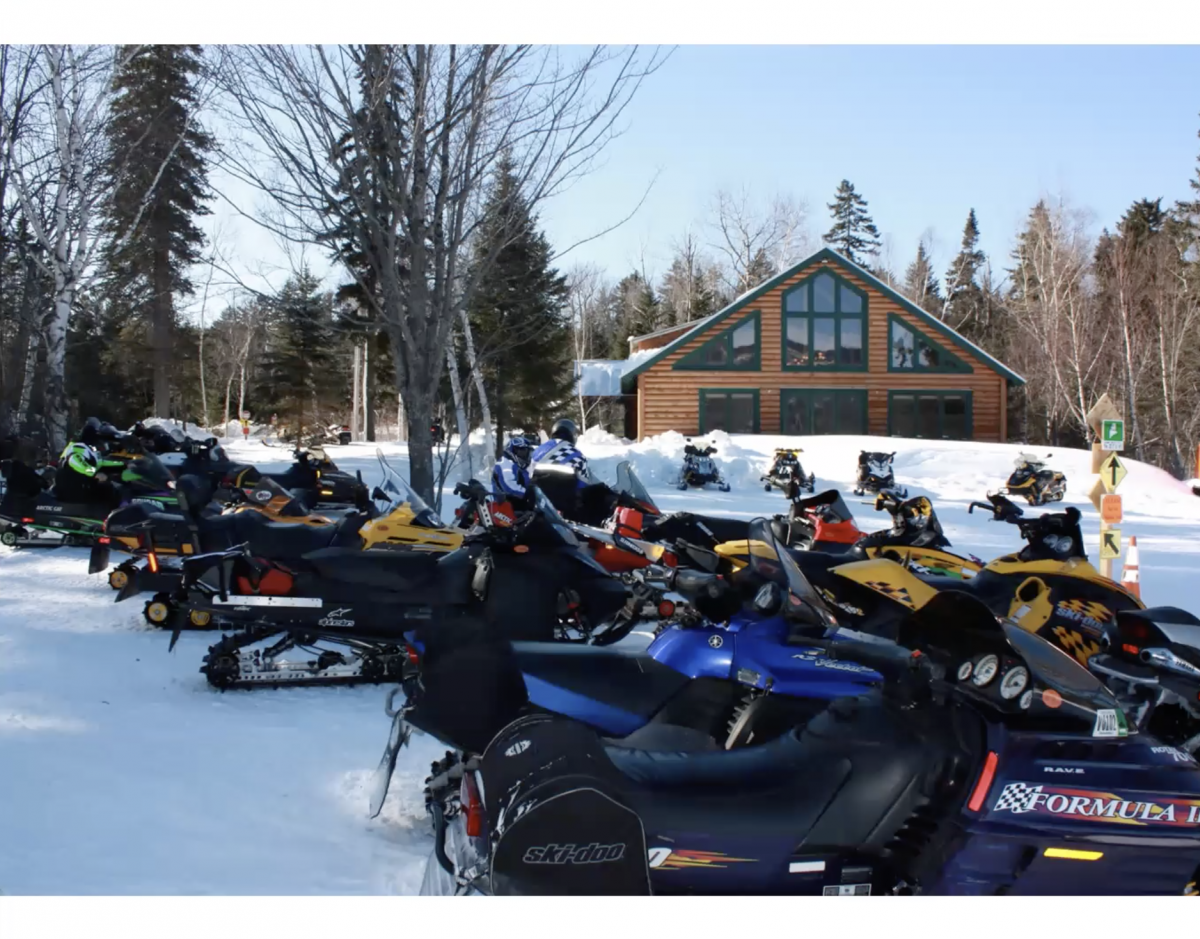 Lodge & Cabins
The lodge and cabins on Mike's club property are cozy and situated closely together for easy access to amenities. They are nicely furnished, and the cabins have 1-2 bedroom and multiple bath options.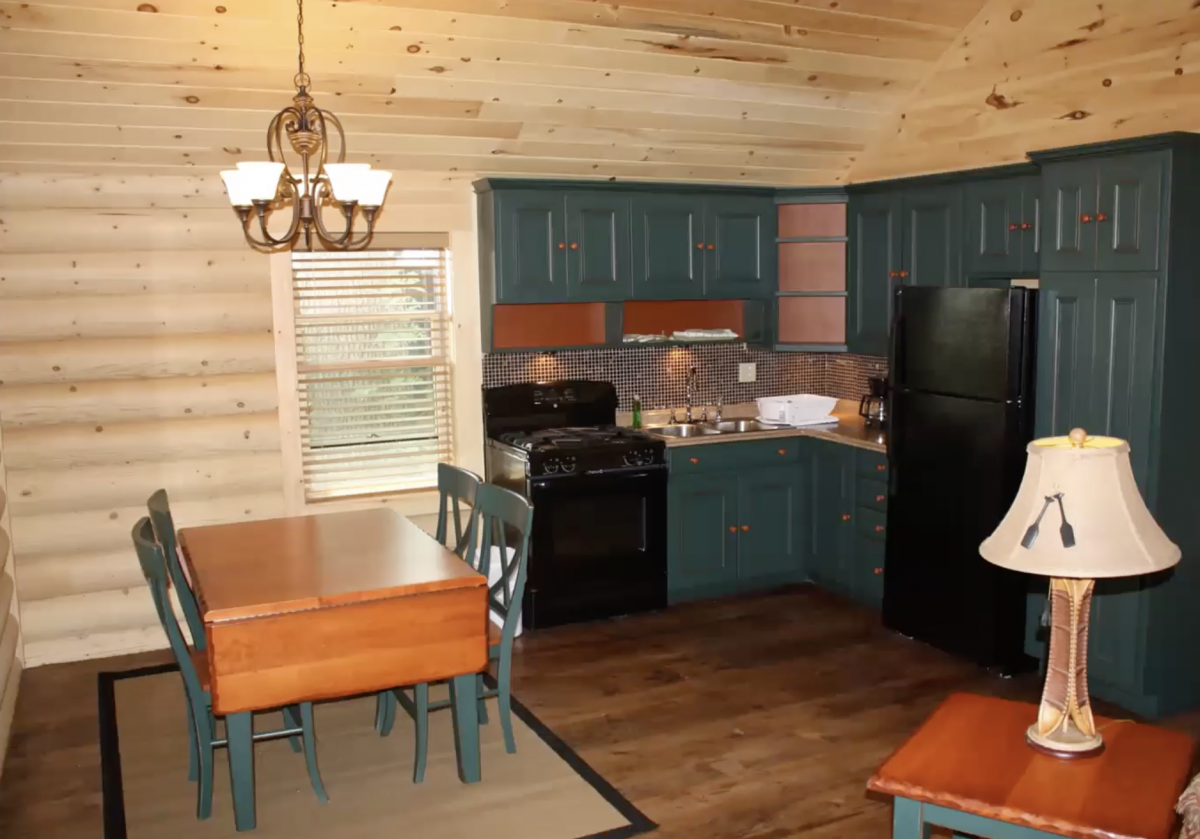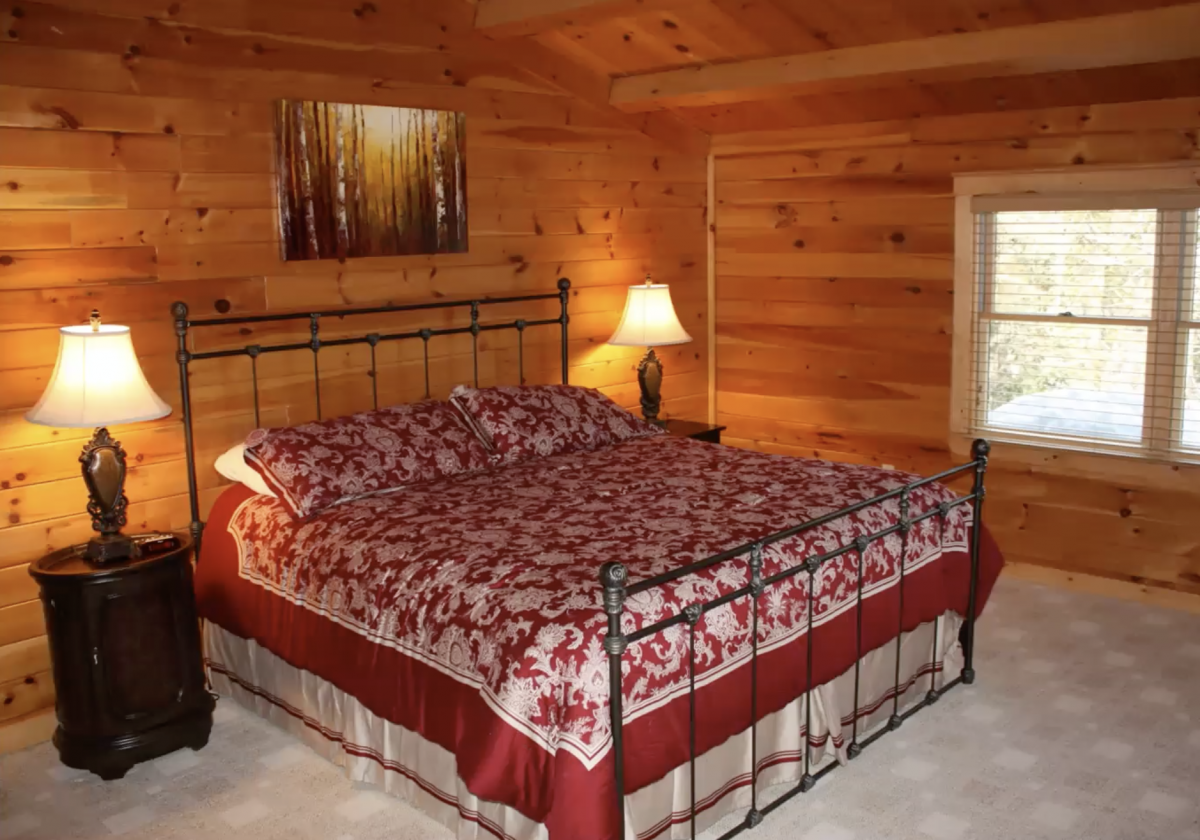 The lodge has a bar and restaurant if you're looking for somewhere to eat, and there are also a couple of local restaurants within a 20 minute drive.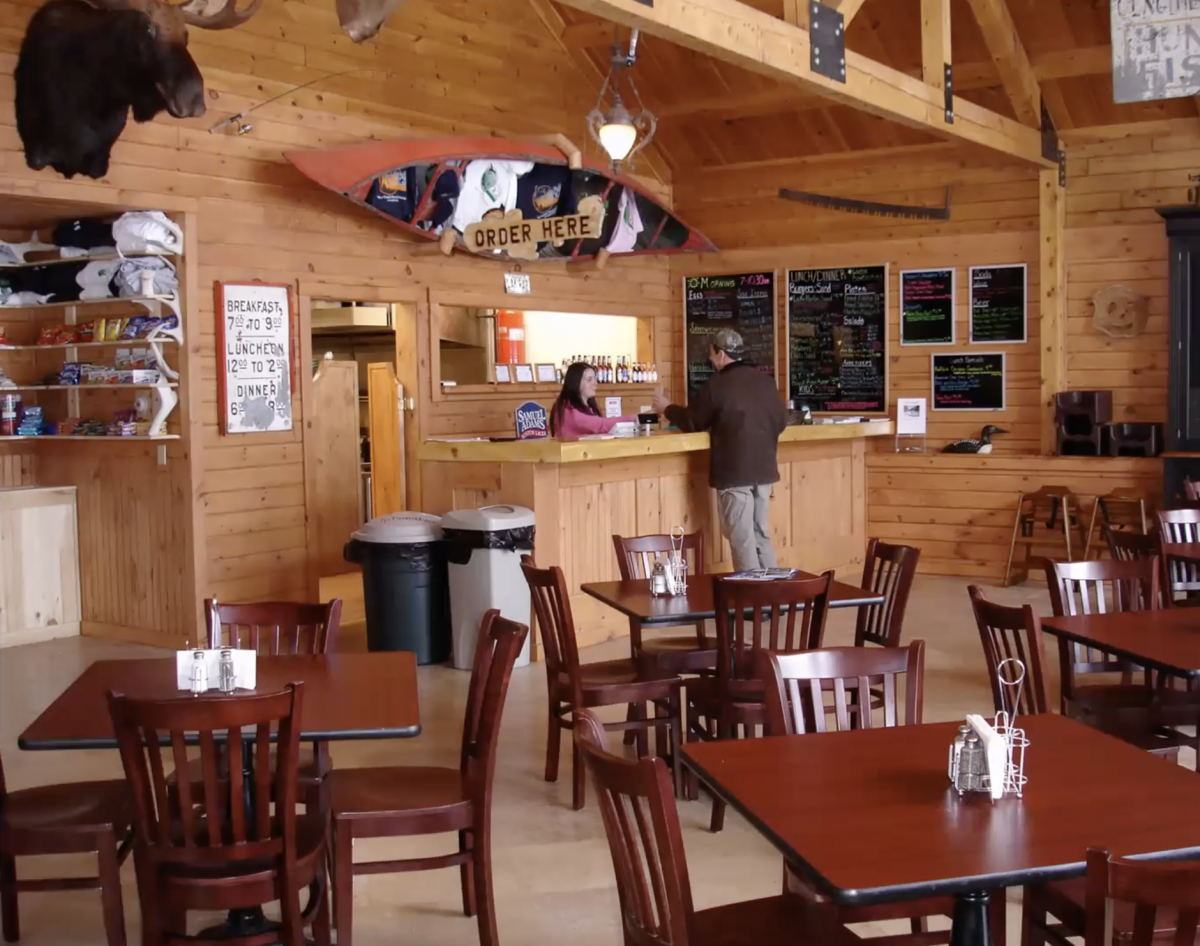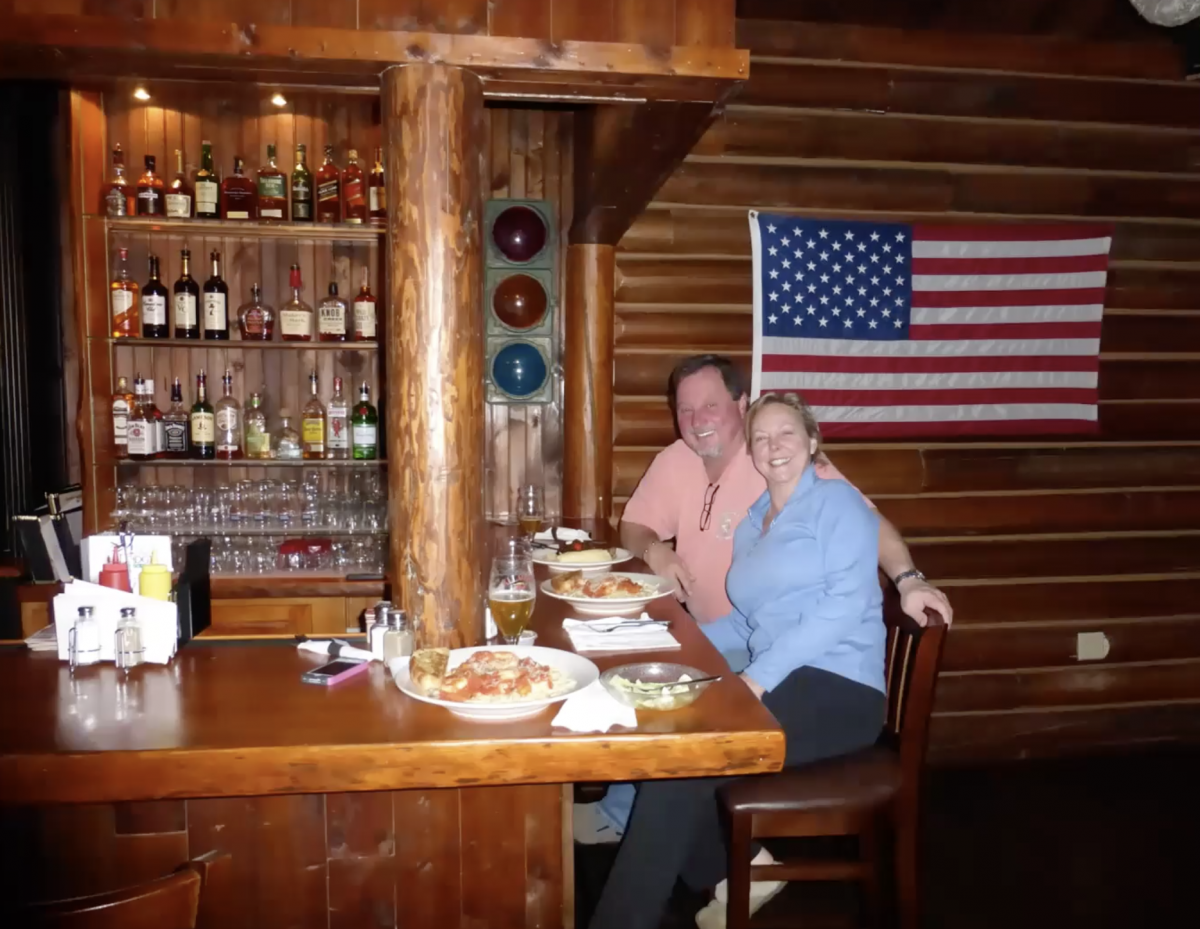 Additional Details
The snowmobiling season typically runs from January through March. After that time, the snow starts getting thin - this snowball is just barely hanging on!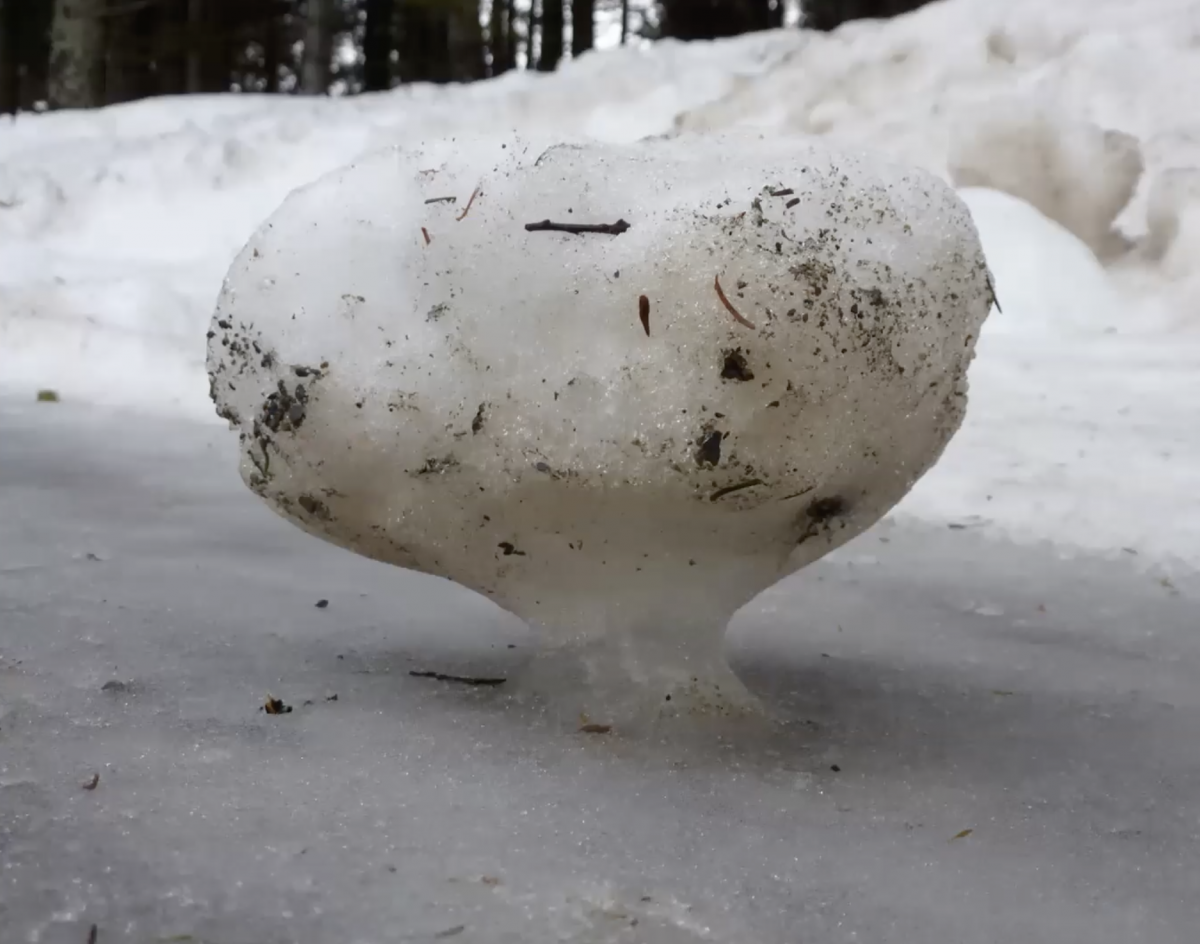 Another good thing to know is that Mike consistently uses some of the income from his business to contribute to various charities. One of these charities is the Hootie & the Blowfish Foundation, which raises money for schoolchildren to take field trips they would not otherwise have been able to experience.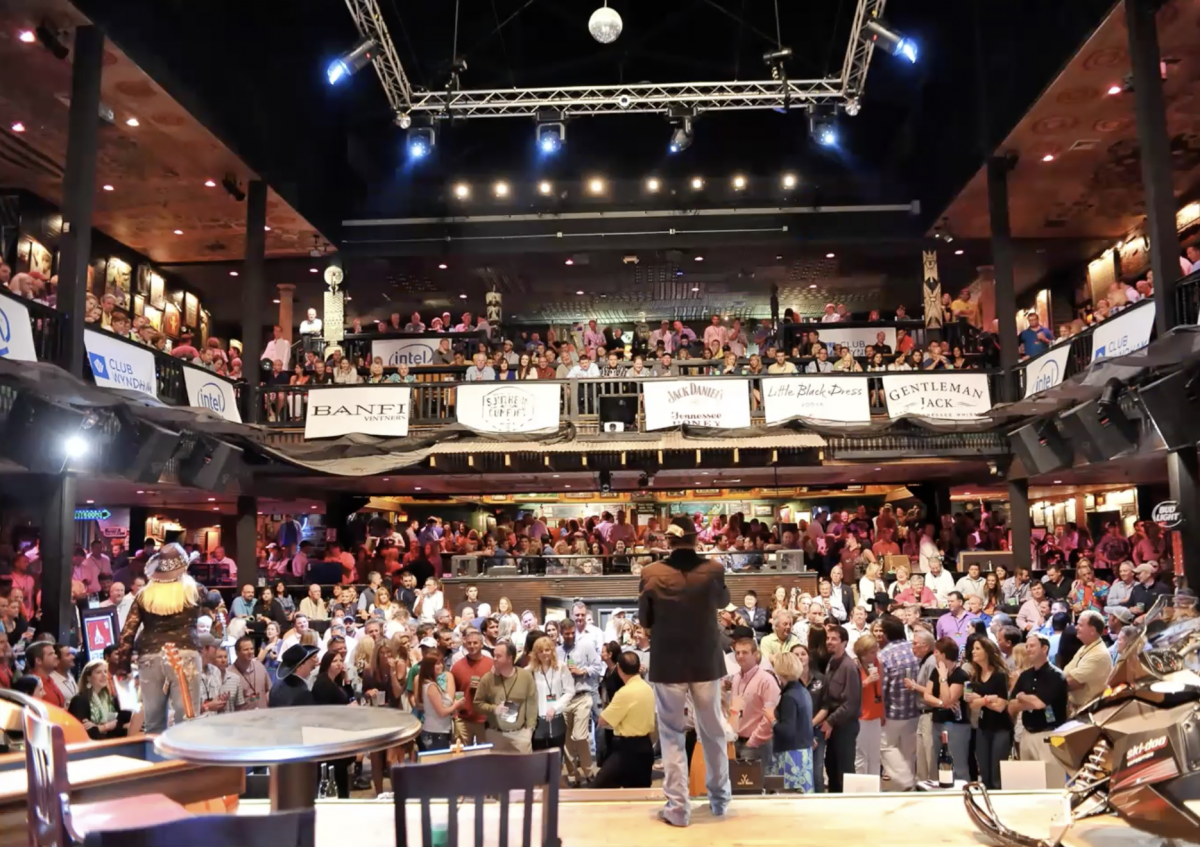 If you choose to stay with Mike and Valerie as a homestay guest, their lovely cabin is perfect for a comfortable stay. They have done a lot of work and remodeling on their cabin to get it where it is today, and the inside is beautifully furnished with antique furniture.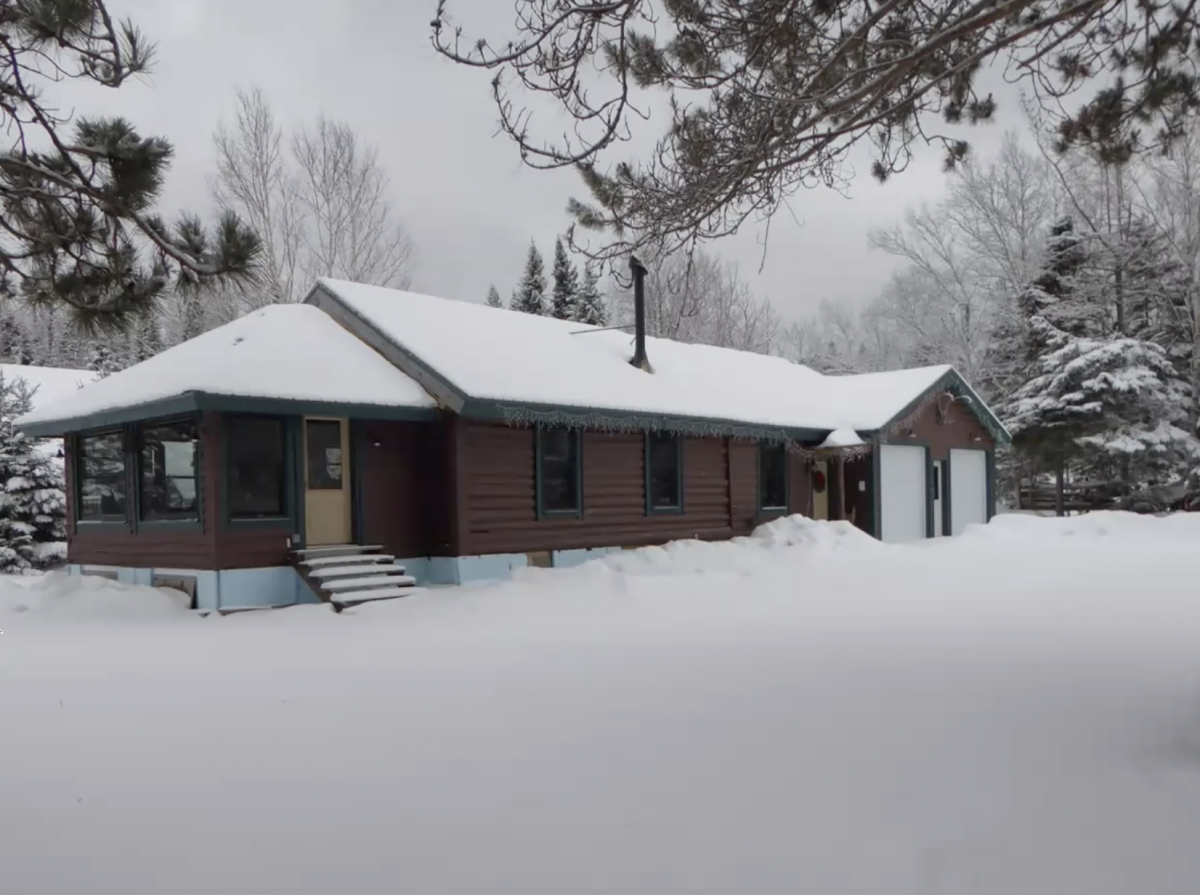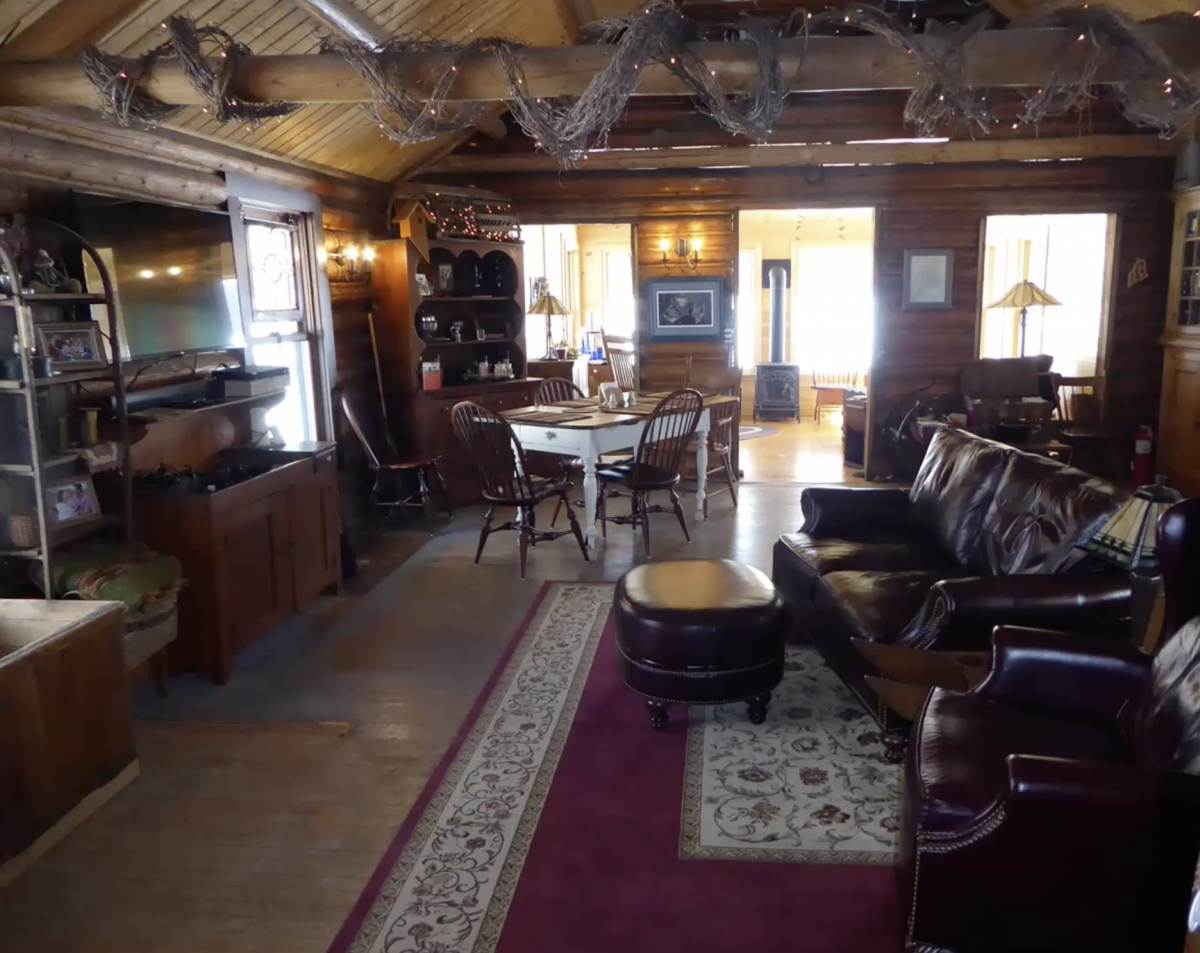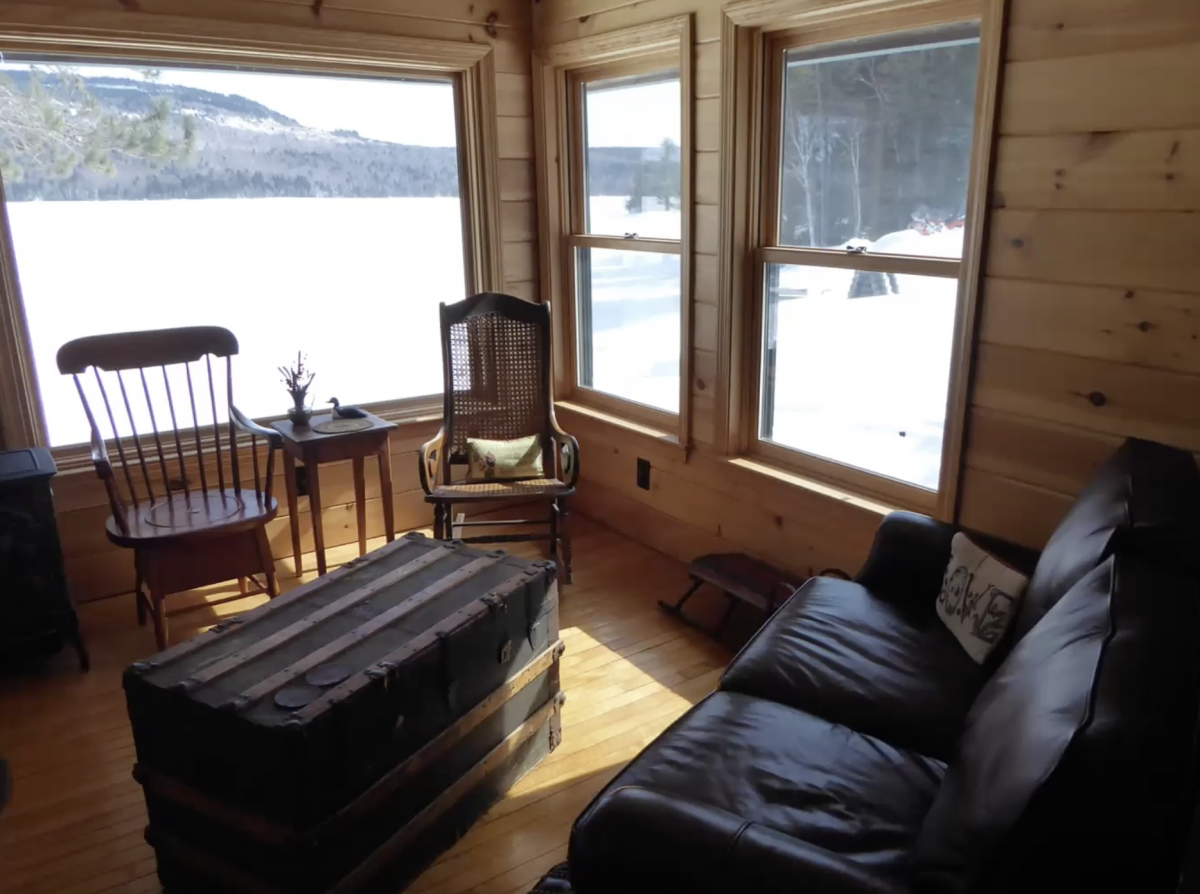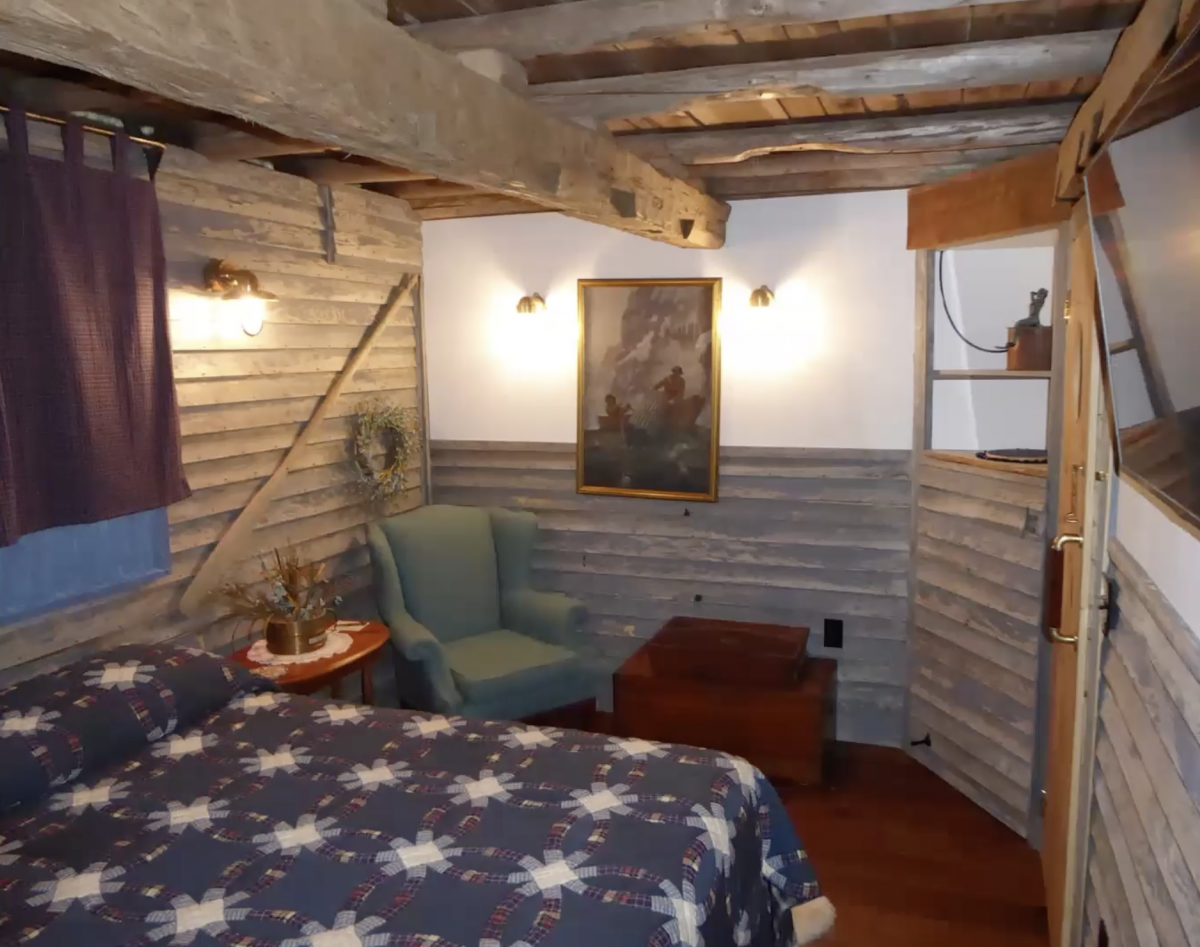 If cold weather isn't your favorite, you can also visit in the summer and fall months, which have their own set of fun activities such as blueberry picking, hiking, and fishing.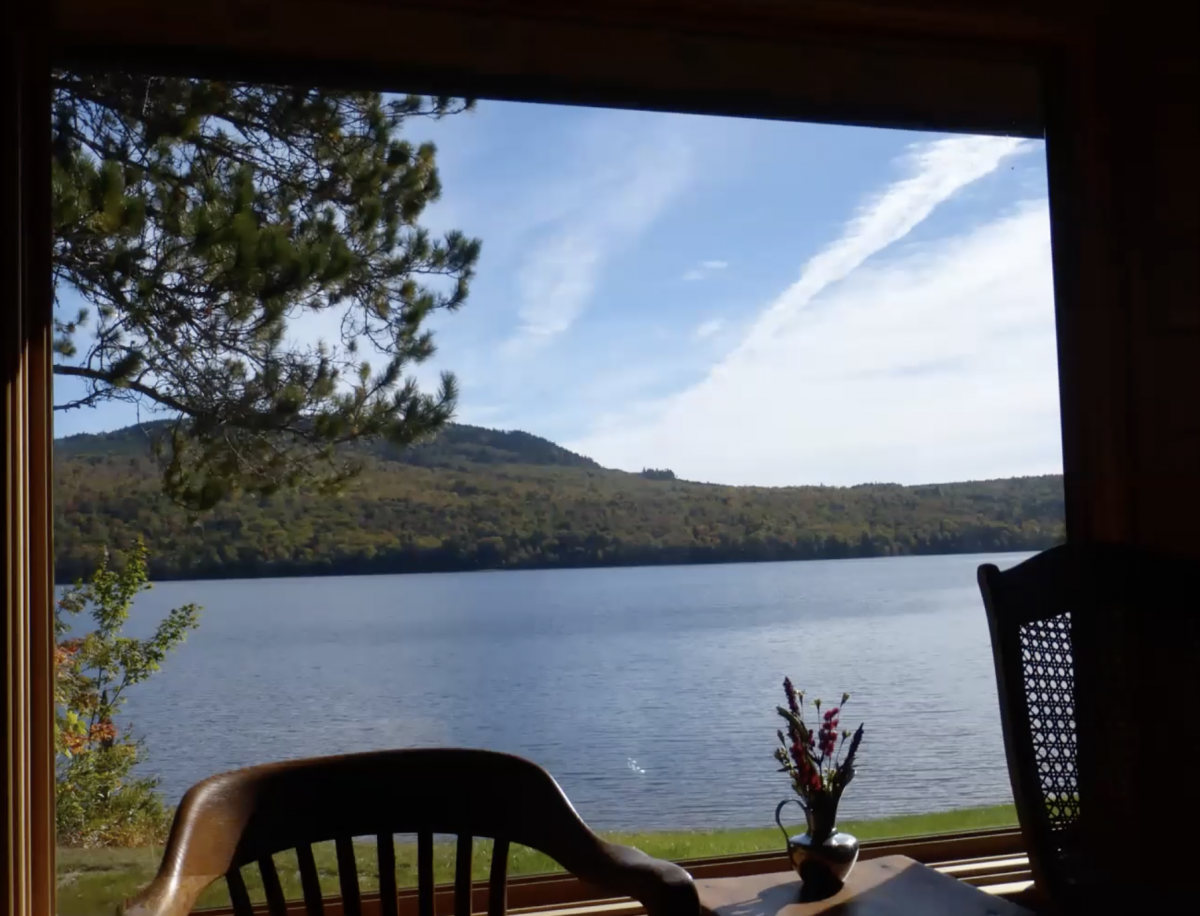 If you've ever thought about trying a snowmobile, we think Maine would definitely be a good place to start! A big thank you to Mike for sharing this informative presentation with us.
Join us next week for yet another fun-filled VTE via Zoom call. See you at 7:00pm EDT. Cheers!