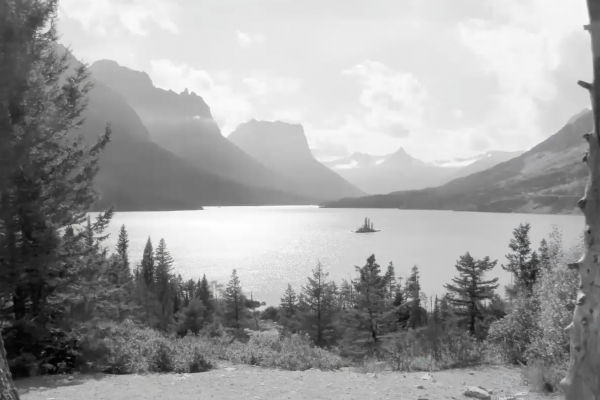 History of Glacier National Park
Published by
Kayleigh Ebenrick
on December 18, 2020
Have you ever been to Glacier National Park? Evergreen Club member Hugh G. was excited to share the history behind this park in a presentation based on his recent book "The Father of Glacier National Park, Explorations and Discoveries 1885-1898." Hugh decided to write this book after learning that his distant cousin, George Bird Grinnell, played a significant part in the development of the park. The research for this book was gathered from George Bird Grinnell's daily journals, as well as his published articles and personal correspondances. We thought Hugh's presentation was highly informative, and were surprised to learn that it only covers 8% of the content in his book! So if you are interested in learning more, you should definitely purchase a copy.
Watch the full presentation on our YouTube channel here: https://youtu.be/14ViwSCRMzk
George Bird Grinnell & James Willard Schultz
George Bird Grinnell was named after his cousin George Bird, and his friends called him "Bird" and "Birdie." He recieved a degree in Ornothology from Yale - which seems perfect for his name!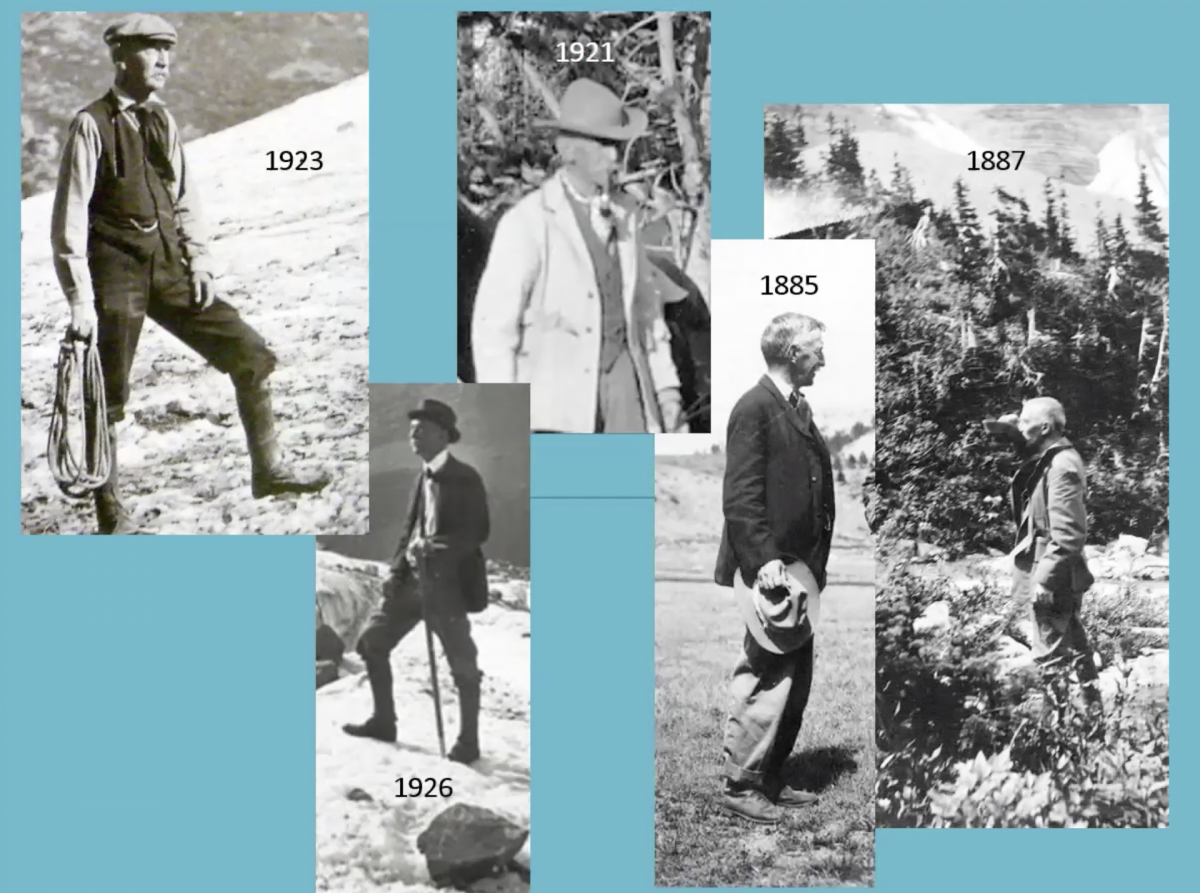 In 1877, his good friend James Willard Schultz left his home to visit and work for his uncle in St. Louis. A group of traders invited him on an excursion up the Missouri River for about 2,000 miles to Ft. Benton in Montana. After arriving, he decided to stay. Schultz lived with a small band of Blackfeet Indians, after learning their language and customs, and was given the name "Apikuni" which means "spotted white robe."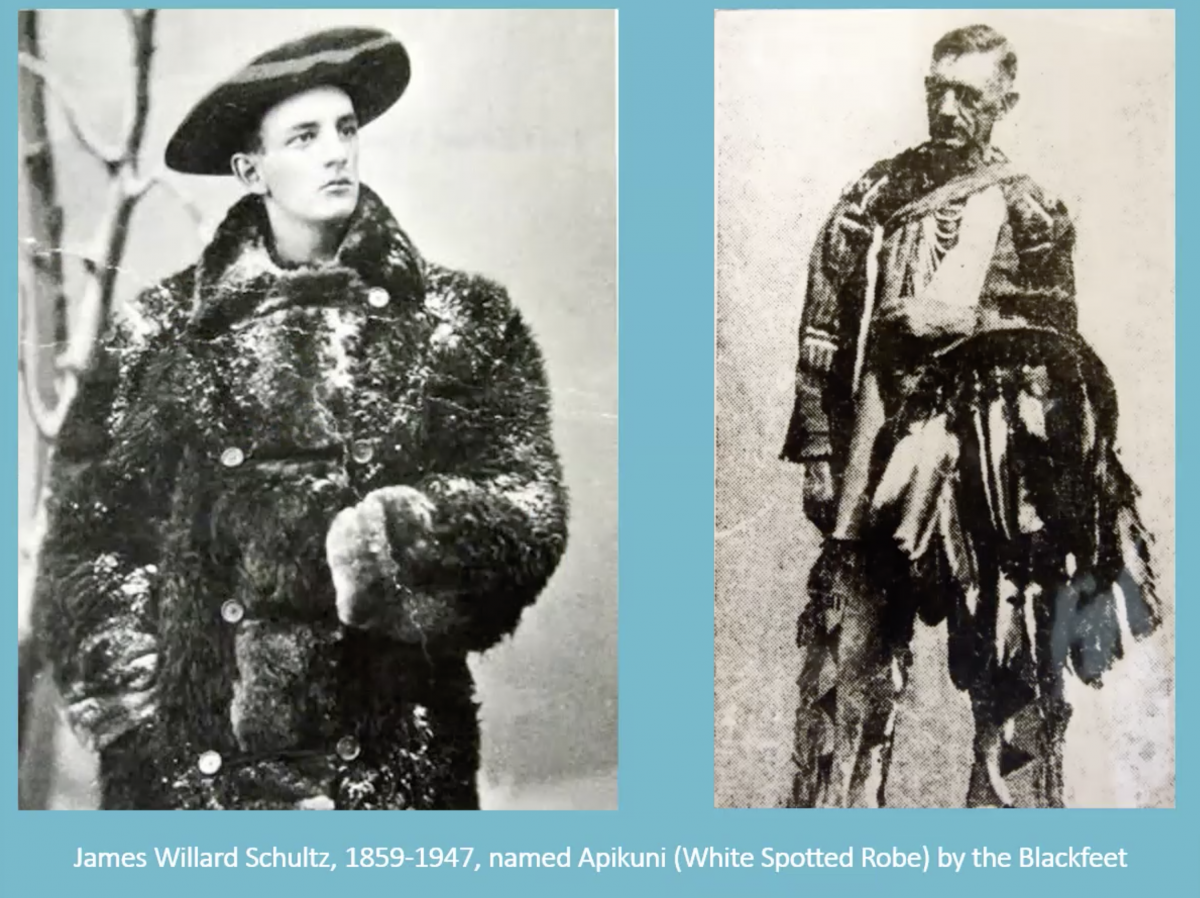 Schultz married an Indian woman named Natahki in 1879, and eventually began to write articles about his time with the Blackfeet people. These articles were sent to different magazines including "Forest and Stream," which George Bird Grinnell was editing at the time. In 1880, Schultz's article entitled "Hunting in Montana" was published in the magazine.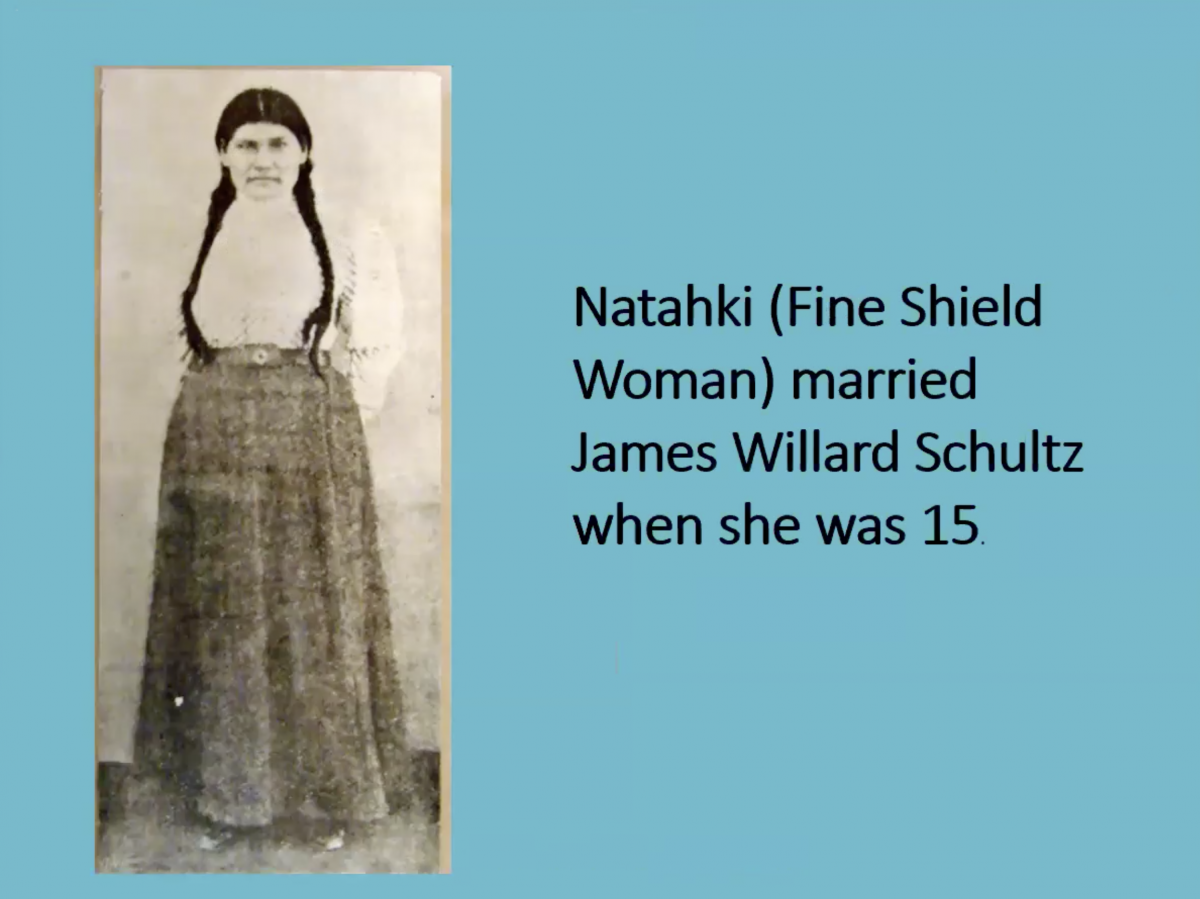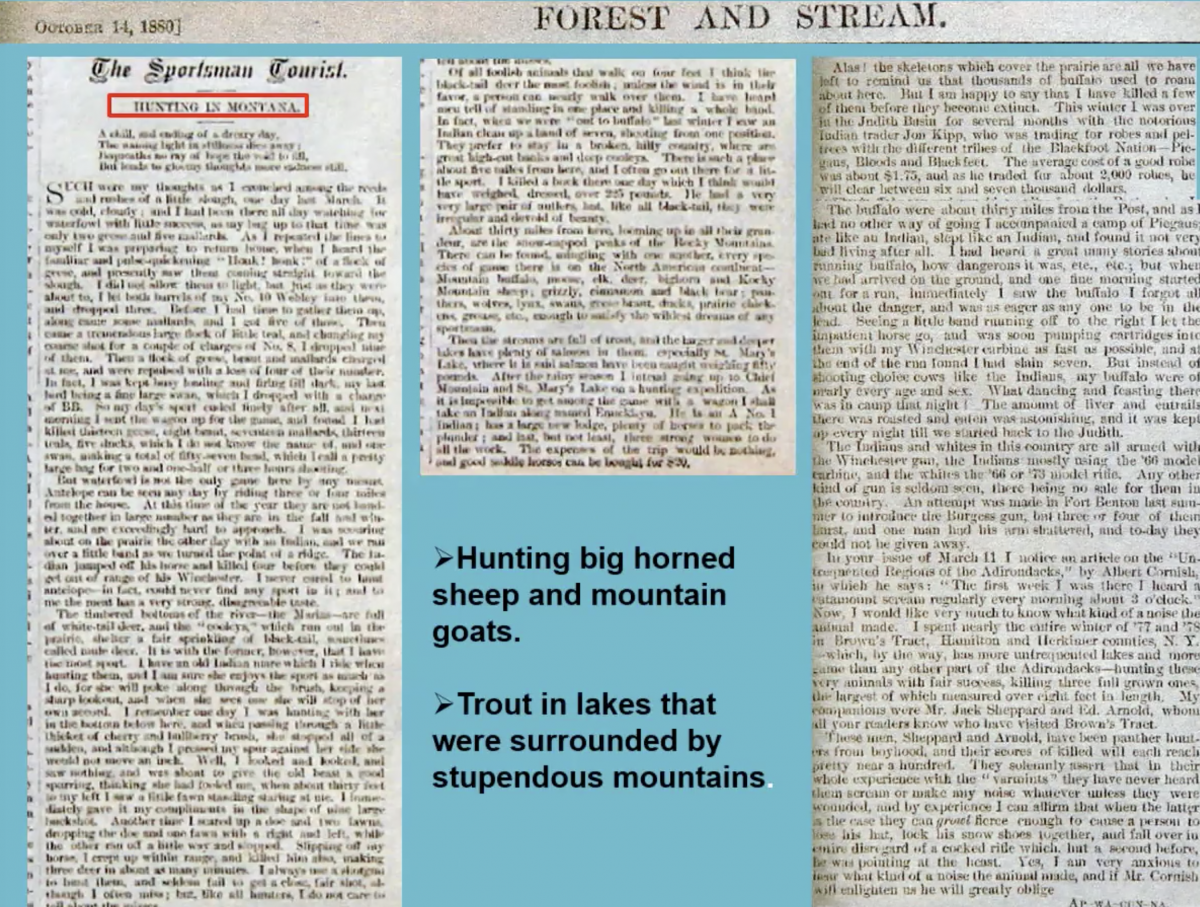 Thoroughly interested by Schultz's stories, Grinnell decided to visit him in 1885 at a place called "The Walled-In Lakes." This eventually became an annual destination for him for over 40 years. During this initial trip, he hunted and fished with Schultz and another tribe member who served as guides for about two weeks. Some of the areas visited during this excursion were places Grinnell would continue exploring for the next 14 years.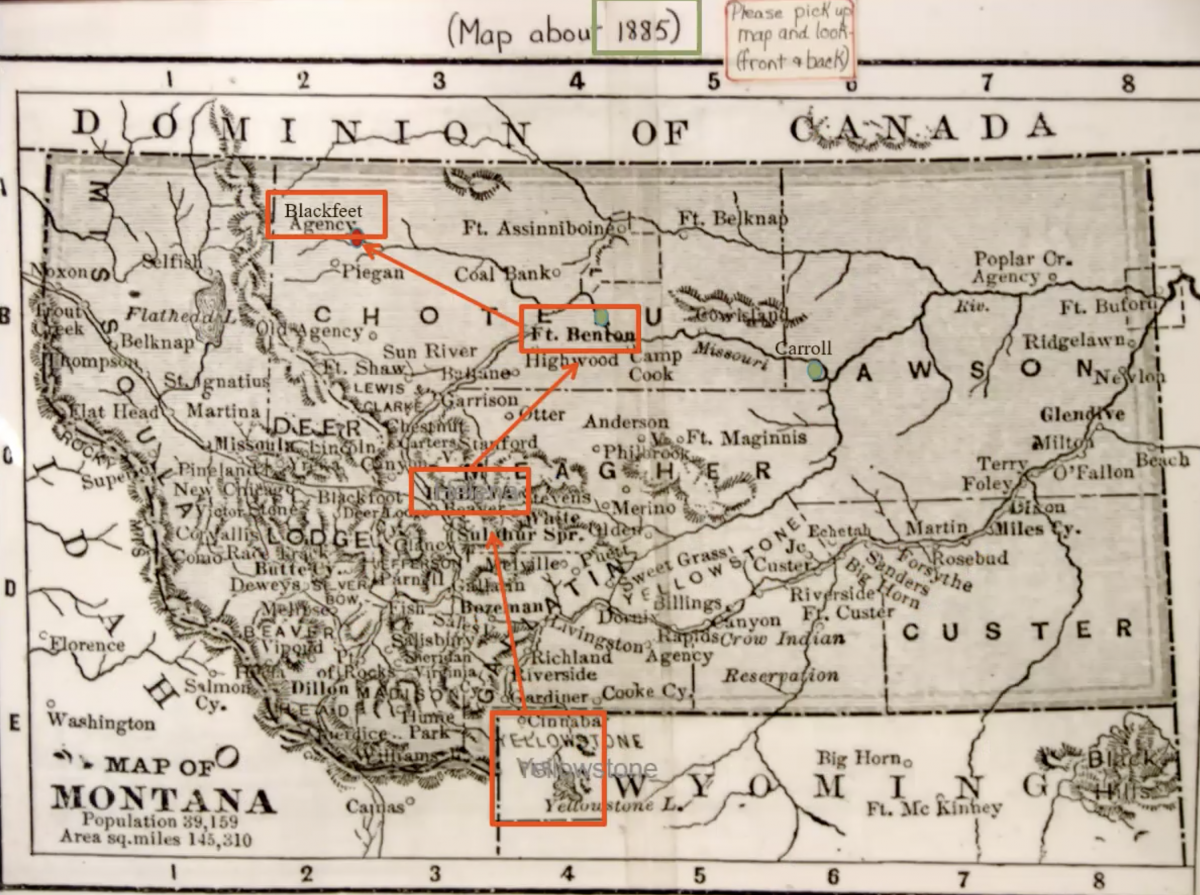 Mountain Names
After not being able to find substantial food during their hunting on this journey, Grinnell decided to leave his friends and join a group of Indians that were passing up through the mountains, where they had apparently caught more food. However, after struggling to keep pace with the Indians as they climbed the mountain, Grinnell fell behind as it started to snow heavily.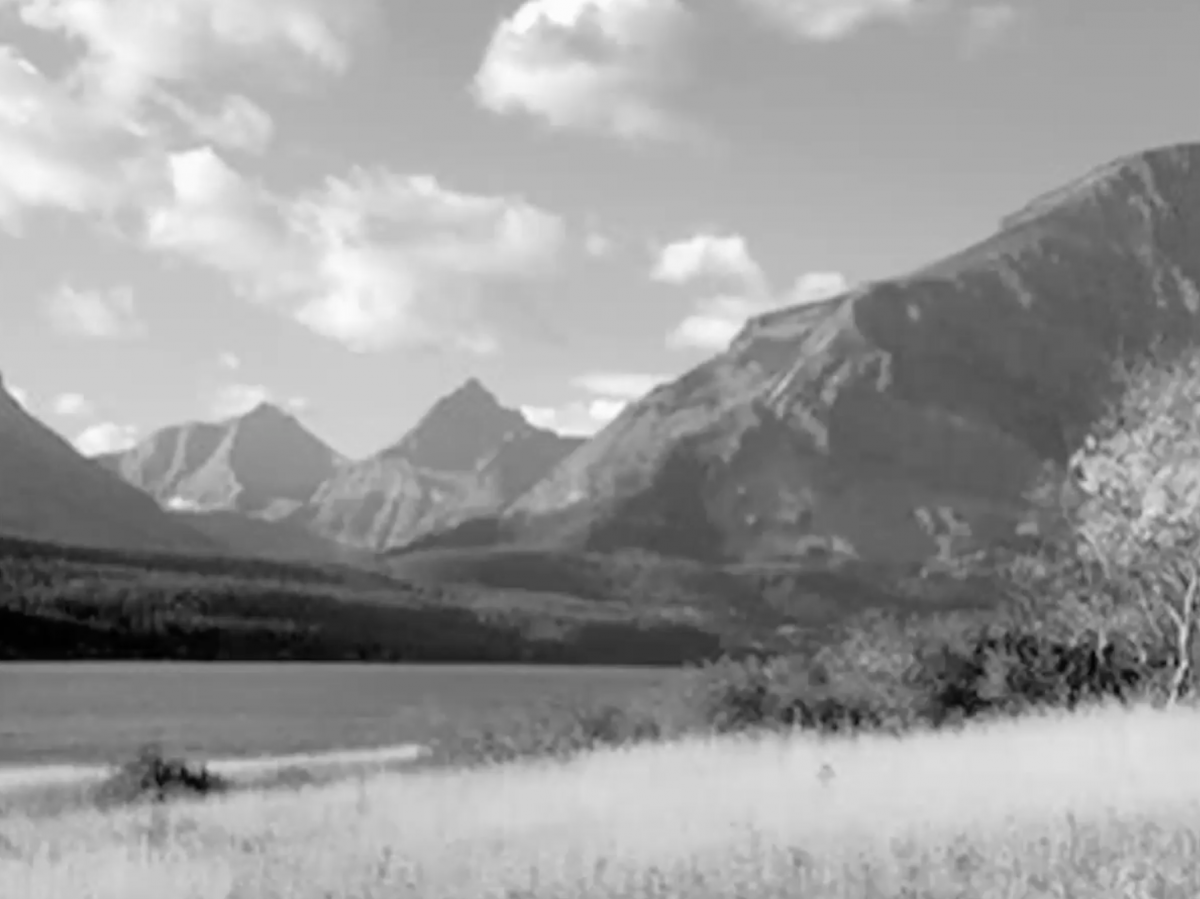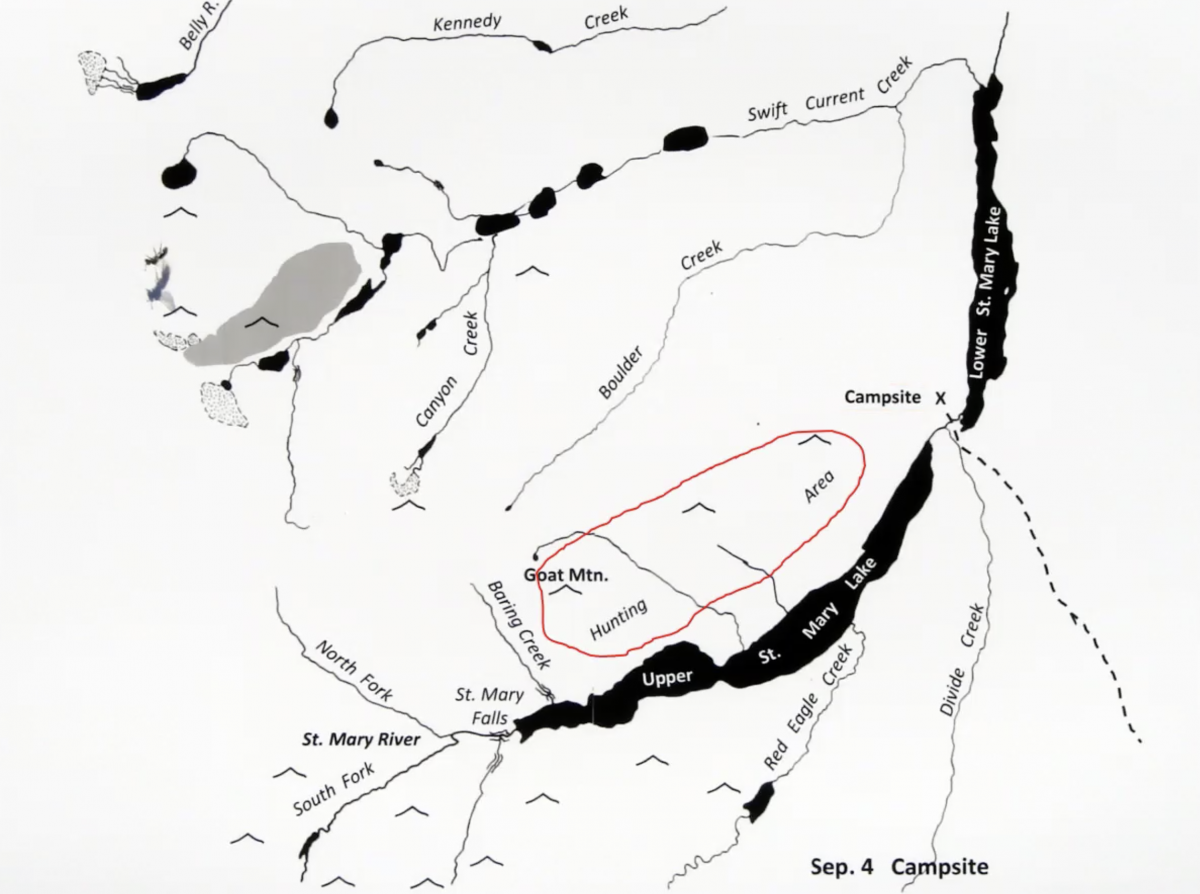 Desparate for food and barely able to see through the snow, he finally saw a lone sheep which he was able to kill with a single shot. Eventually he carried the sheep back to camp, where he reunited with the Indians and his friends. Based on his story, the mountain was called "Singleshot Mountain."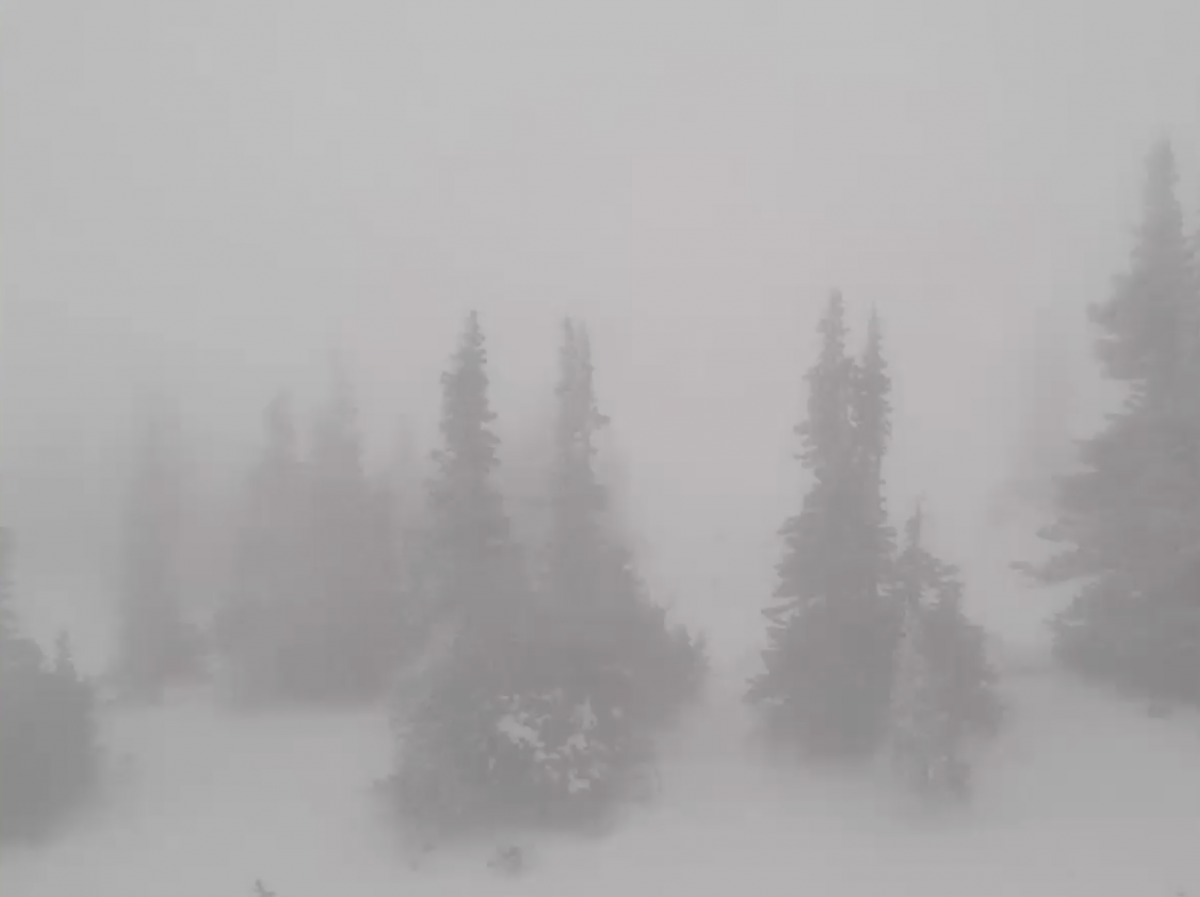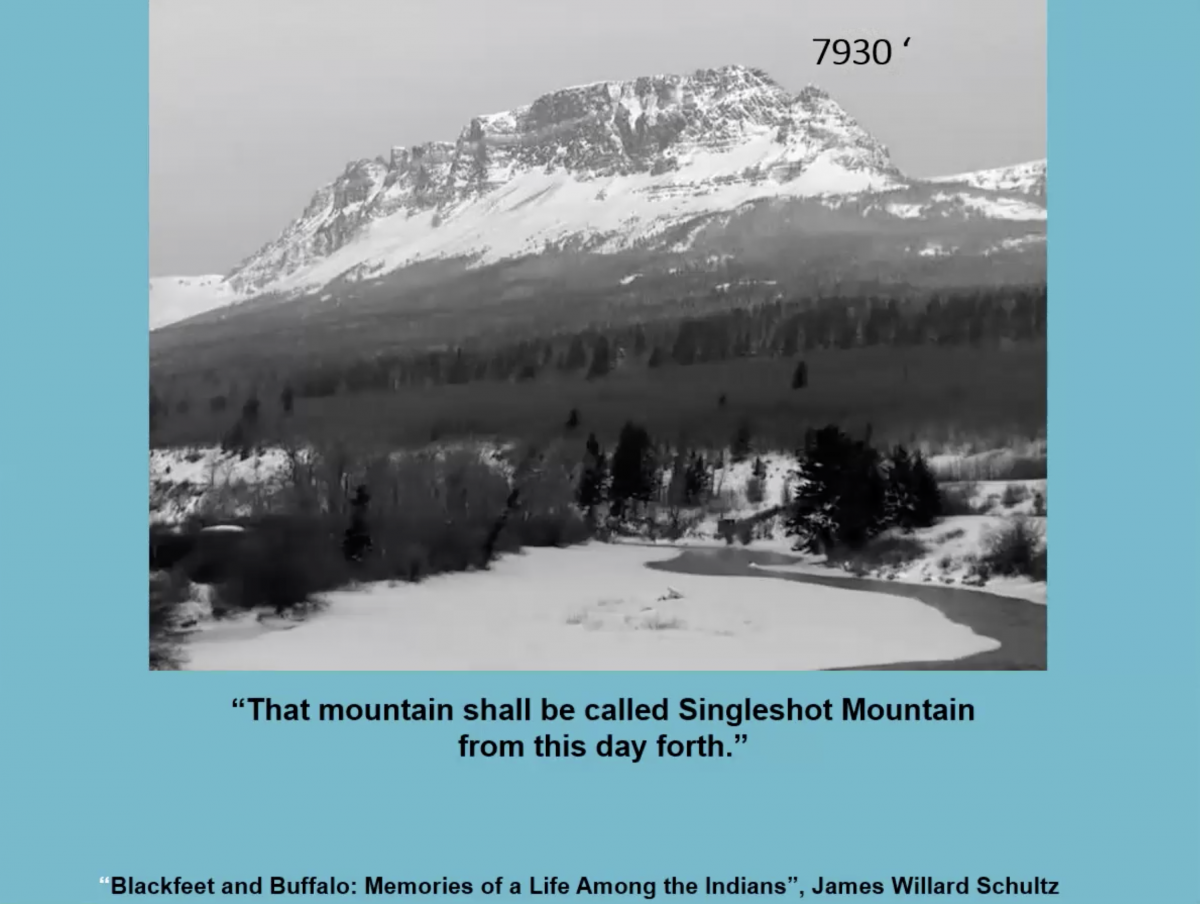 Continuing their journey up Swift Current Creek, the group passed four small lakes which Grinnell humorously named "First Lake, Second Lake, Third Lake, and Fourth Lake." He also named another mountain "Point Mountain," which they climbed to survey the surrounding areas.
Mount Wilbur was also named by Grinnell, after treasurer of the Forest and Stream Publishing Company, E.R. Wilbur.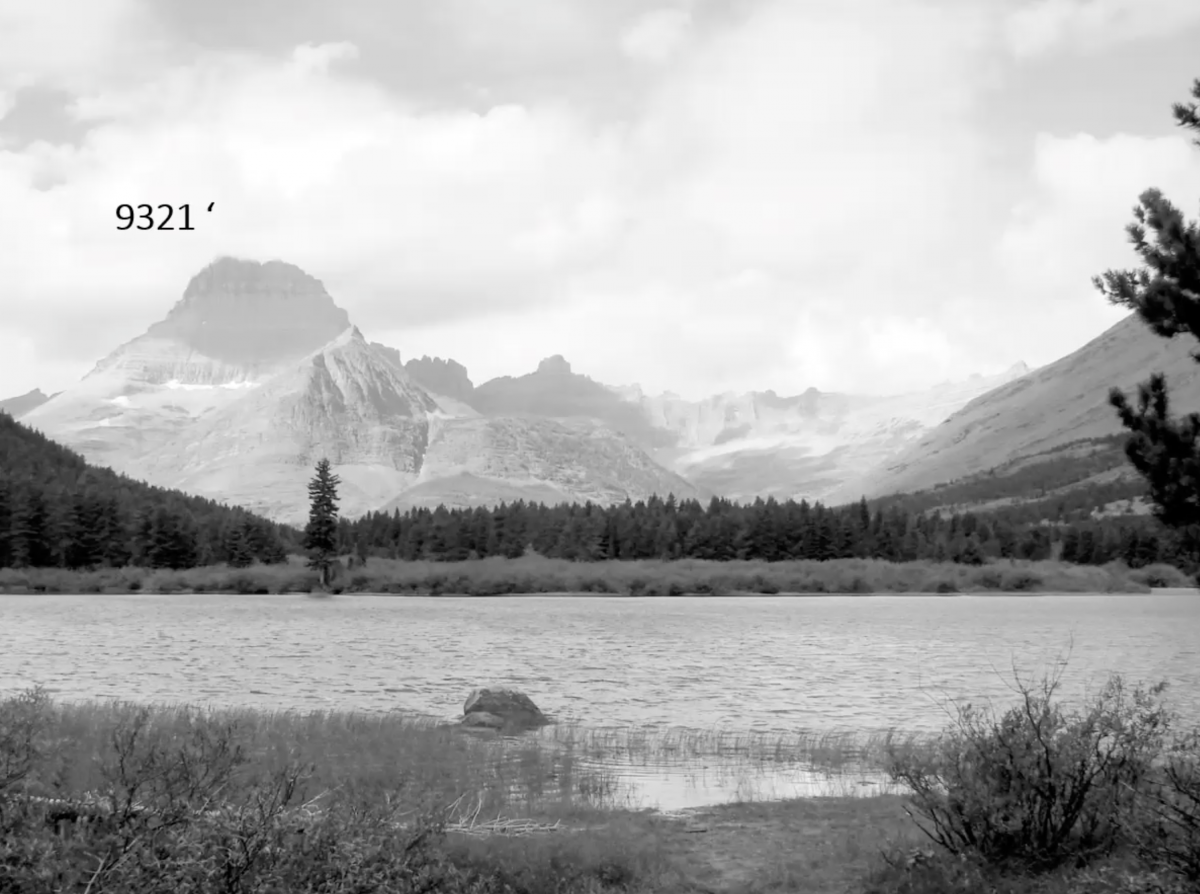 Glaciers
After journeying towards a previously sighted glacier, Grinnell and his friends finally arrived at a beautiful lake full of glacial waters. From there, they came to the glacier itself, where they could see about a mile of its width. They estimated it contained at least several hundred feet of ice.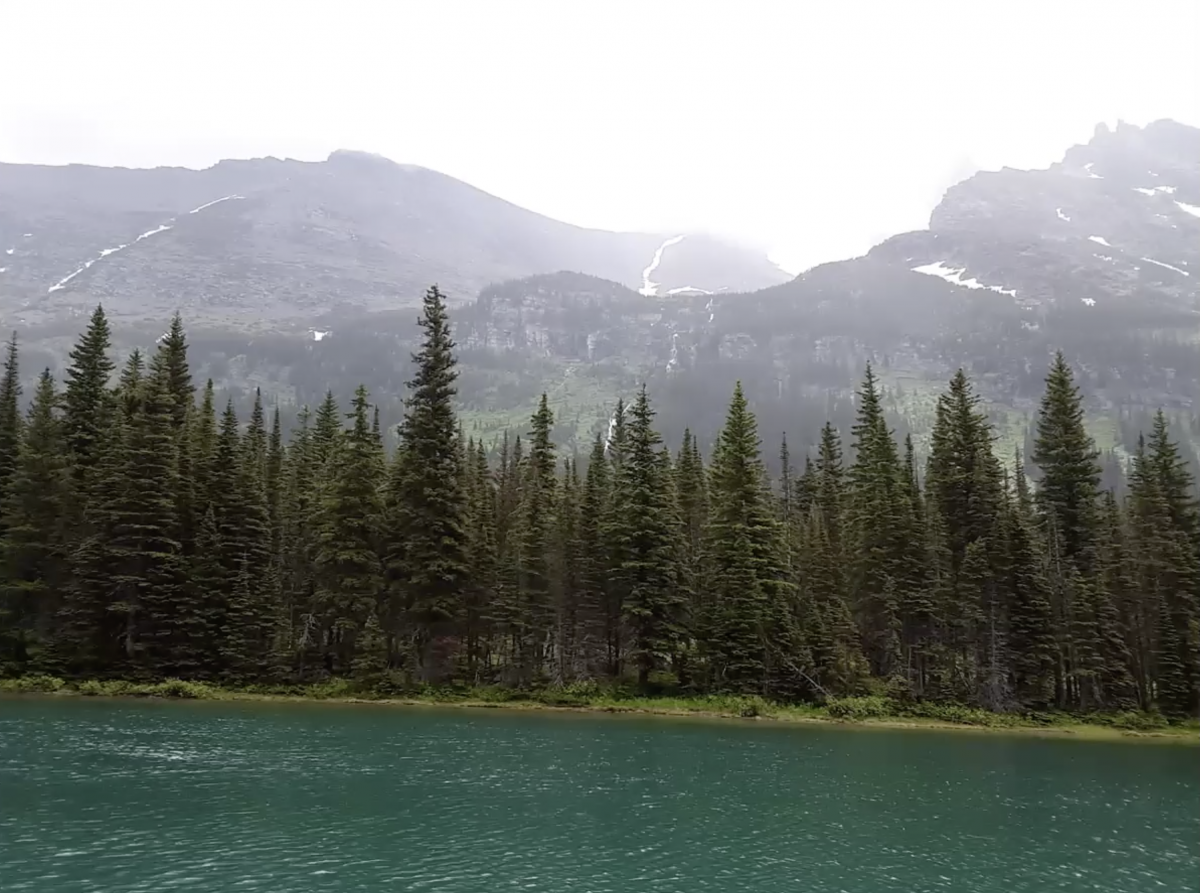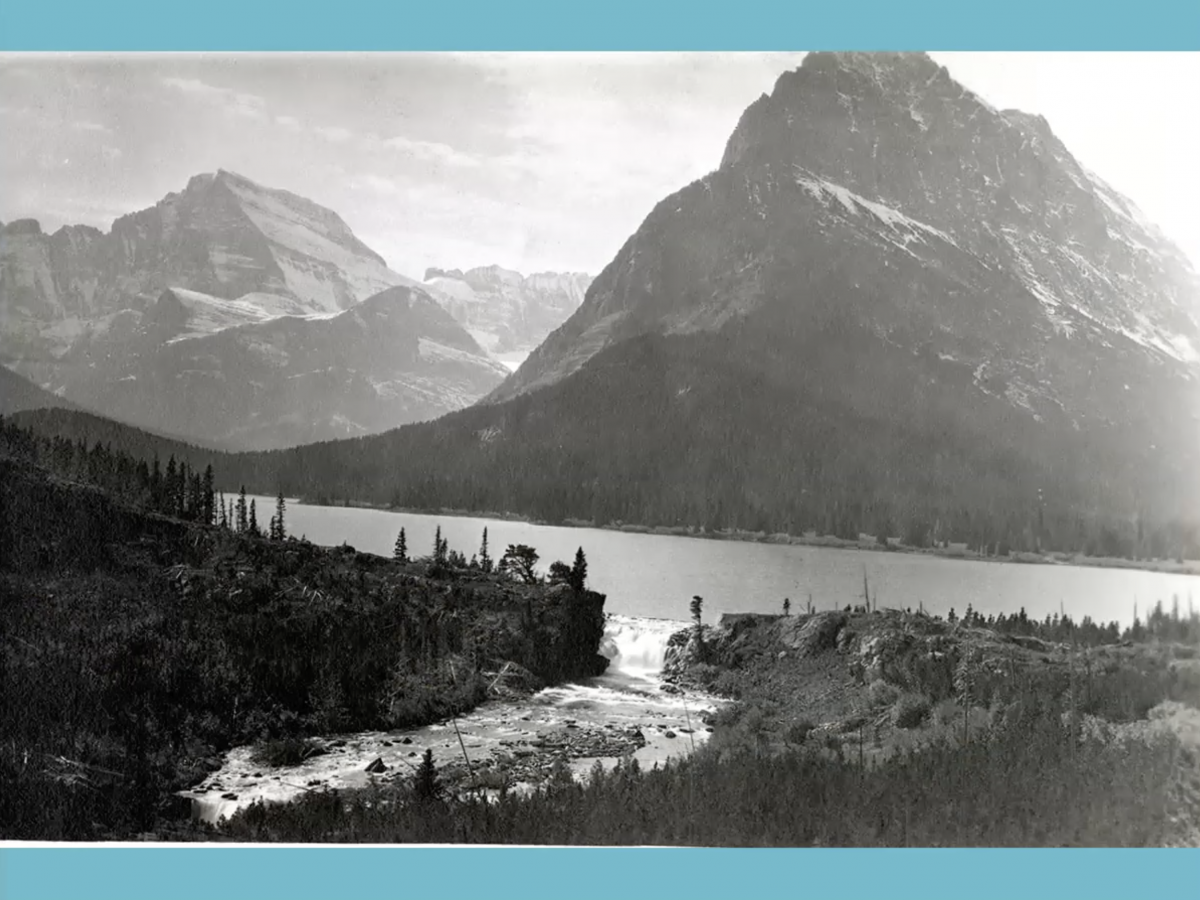 After camping near the glacier overnight, they headed back home the next day due to diminishing supplies. However, Grinnell's fascination with the glacier remained an inspiration for continued returning travels.
The Second Visit
In 1887, Grinnell met again in Montana with Schultz and another friend from Yale, George Huntington Gould, to hunt and fish. Realizing they needed a fourth man, they met up with friend Jack Monroe and continued trekking.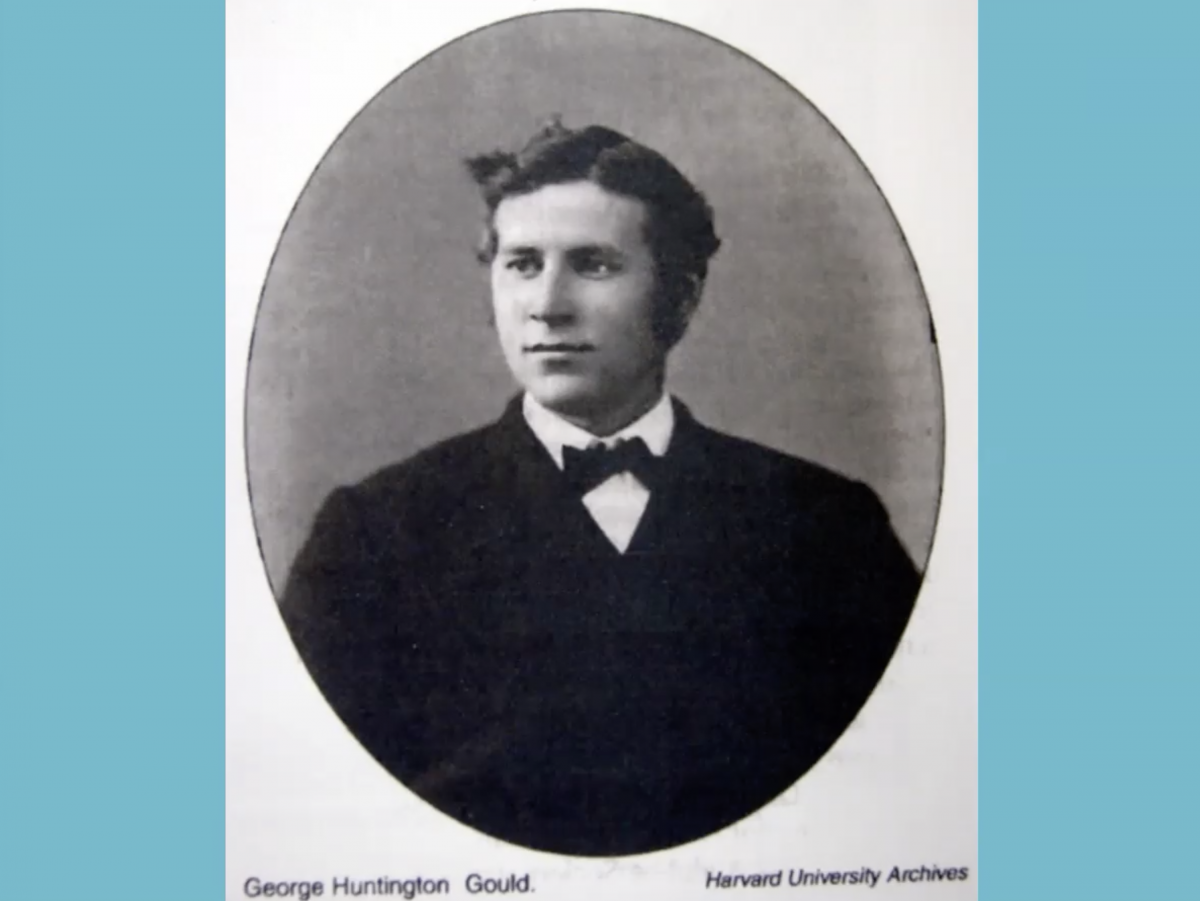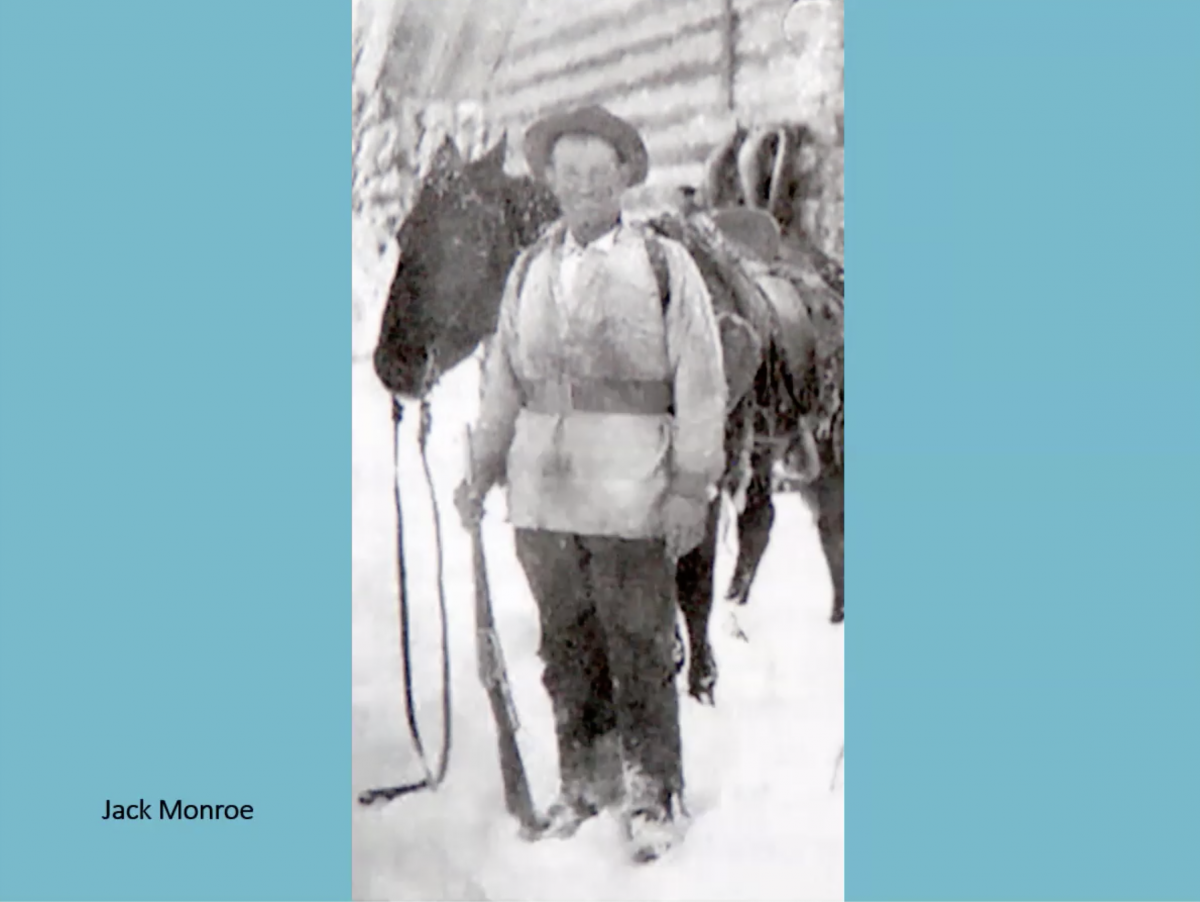 While near Singleshot Mountain, they found evidence of a bear, which they tracked and attempted to shoot before realizing they were shooting at an old black tree stump! From there, they packed up and continued along Swift Current Creek, and attempted to find an efficient route to the glaciers. Lt. John H. Beacom also joined their travelling group. On the way, they passed a creek which Grinnell named "Cataract Creek."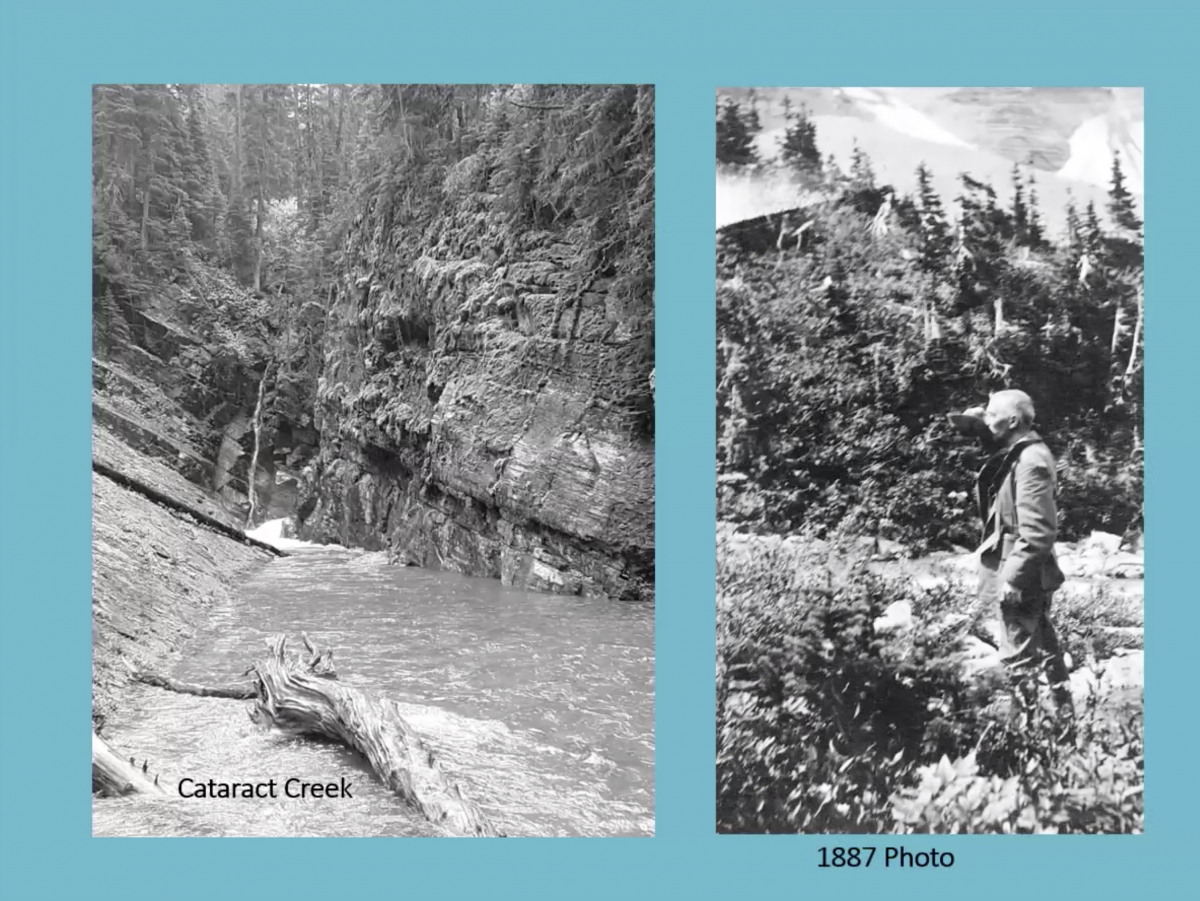 Upon reaching the glacier, Lt. Beacom proposed to name the glacier after Grinnell, which Grinnell protested, but eventually agreed to. In attempting to ascend to the surface of the glacier, they found another large lake which they decided to name "Grinnell Lake."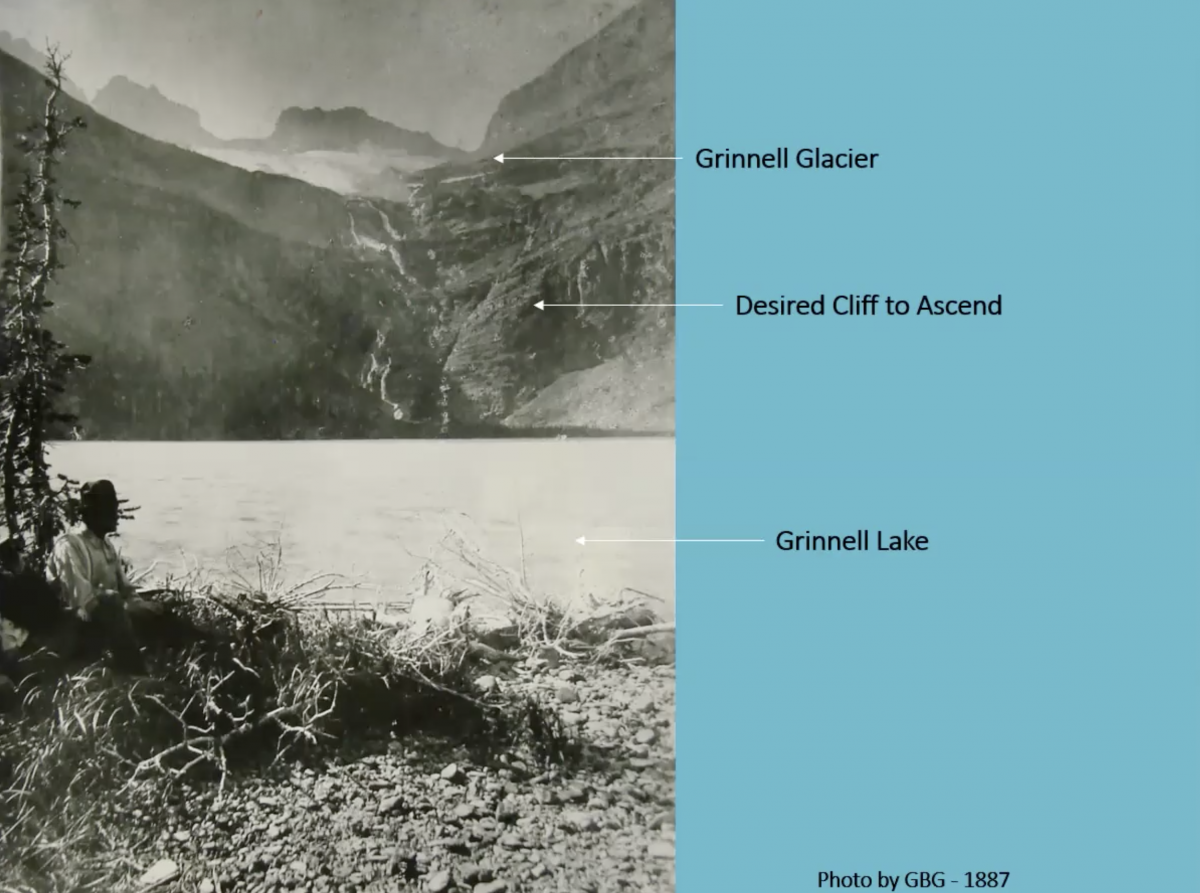 Finally they arrived at the glacier's surface, which they found to be divided into two parts - a mass of ice approximately 300 ft deep, and another mass about 700 ft deep. Grinnell also killed a ram spotted along the glacier, which provided a large amount of food for the group that night.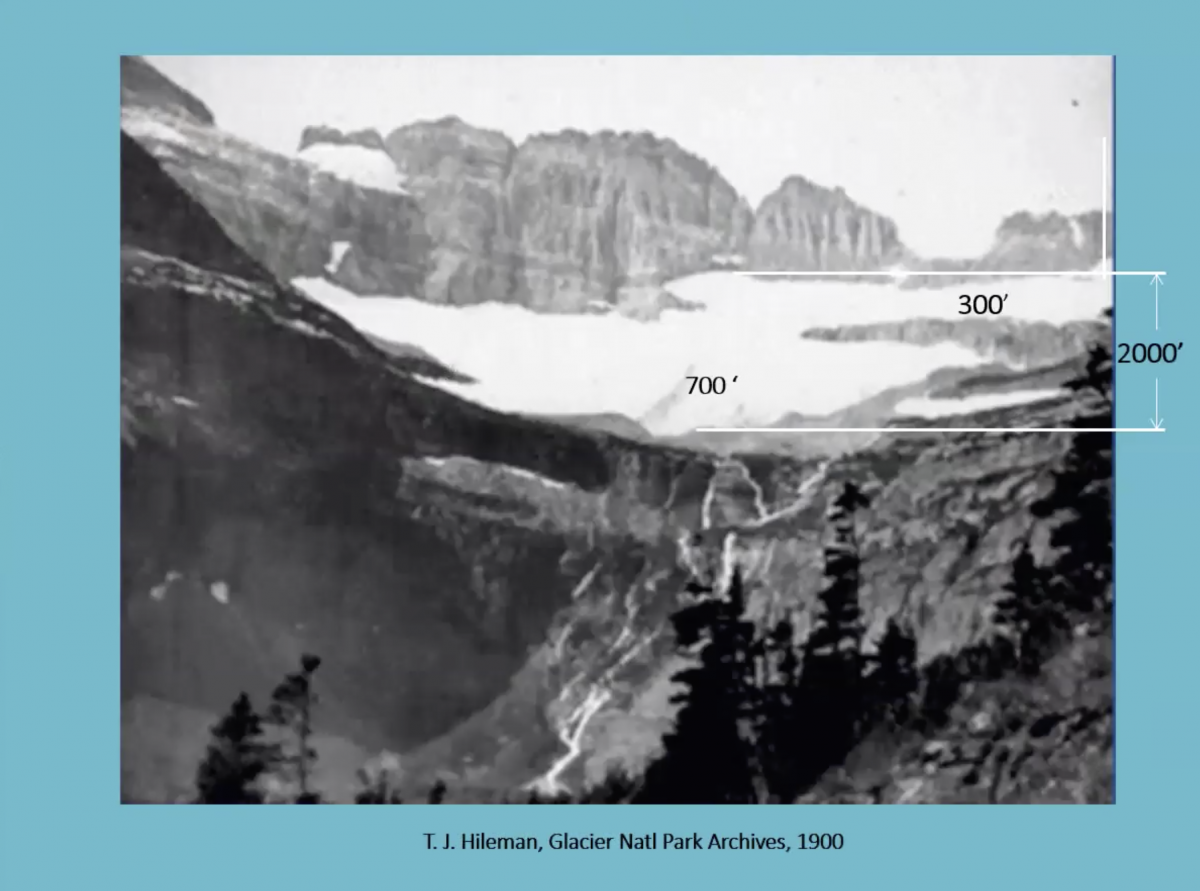 Also during this trip, they named a mountain Mount Gould (after George Gould) and another one Monroe's Peak (after Jack Monroe).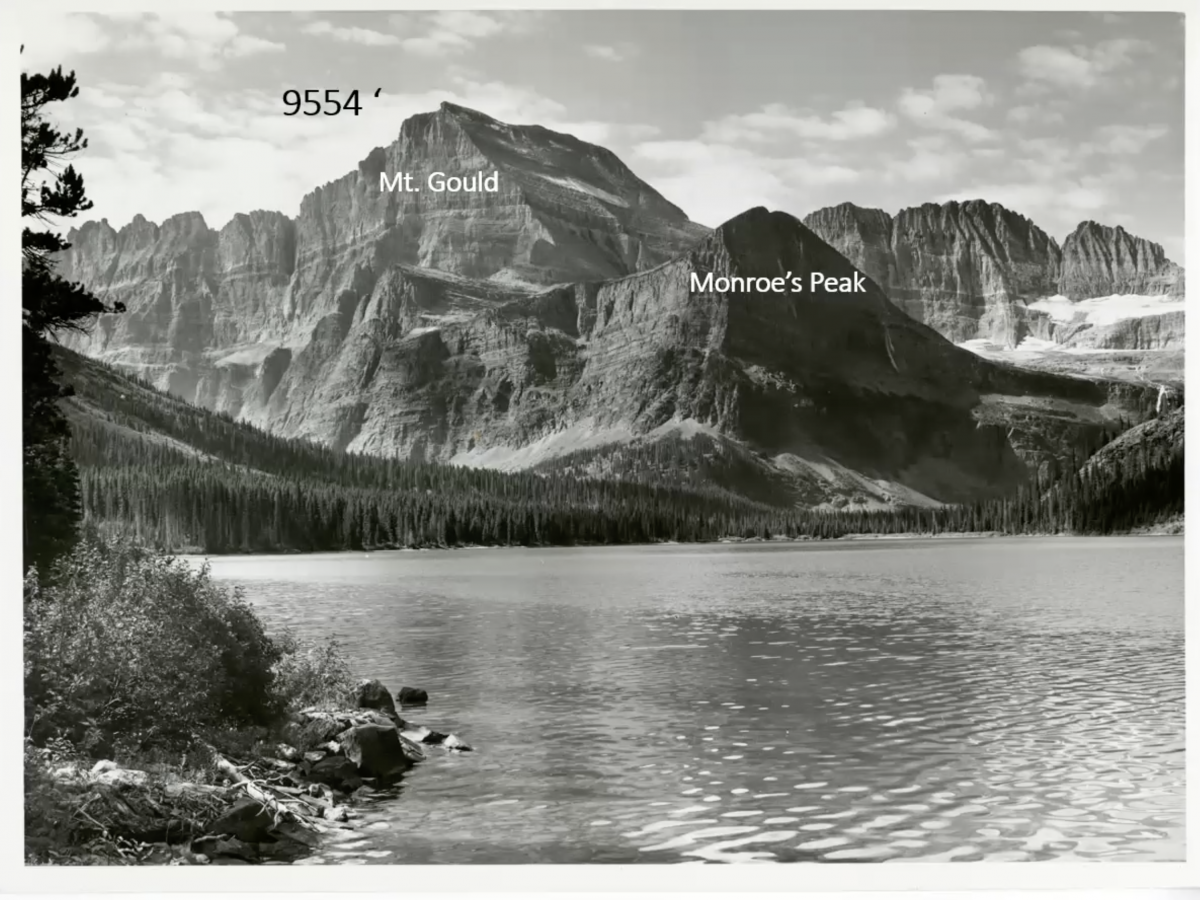 Geographic Mapping
Grinnell decided, for his subsequent visits to the glacier, that he wanted to focus more on mapping than on hunting. Visiting the location with a group of six men just one year later, he found that drastic changes had taken place. The Grinnell Glacier had become softer and was beginning to melt. This created very difficult climbing conditions, with the knowledge that if anyone was to fall into the glacial crevices, they would probably be lost for good.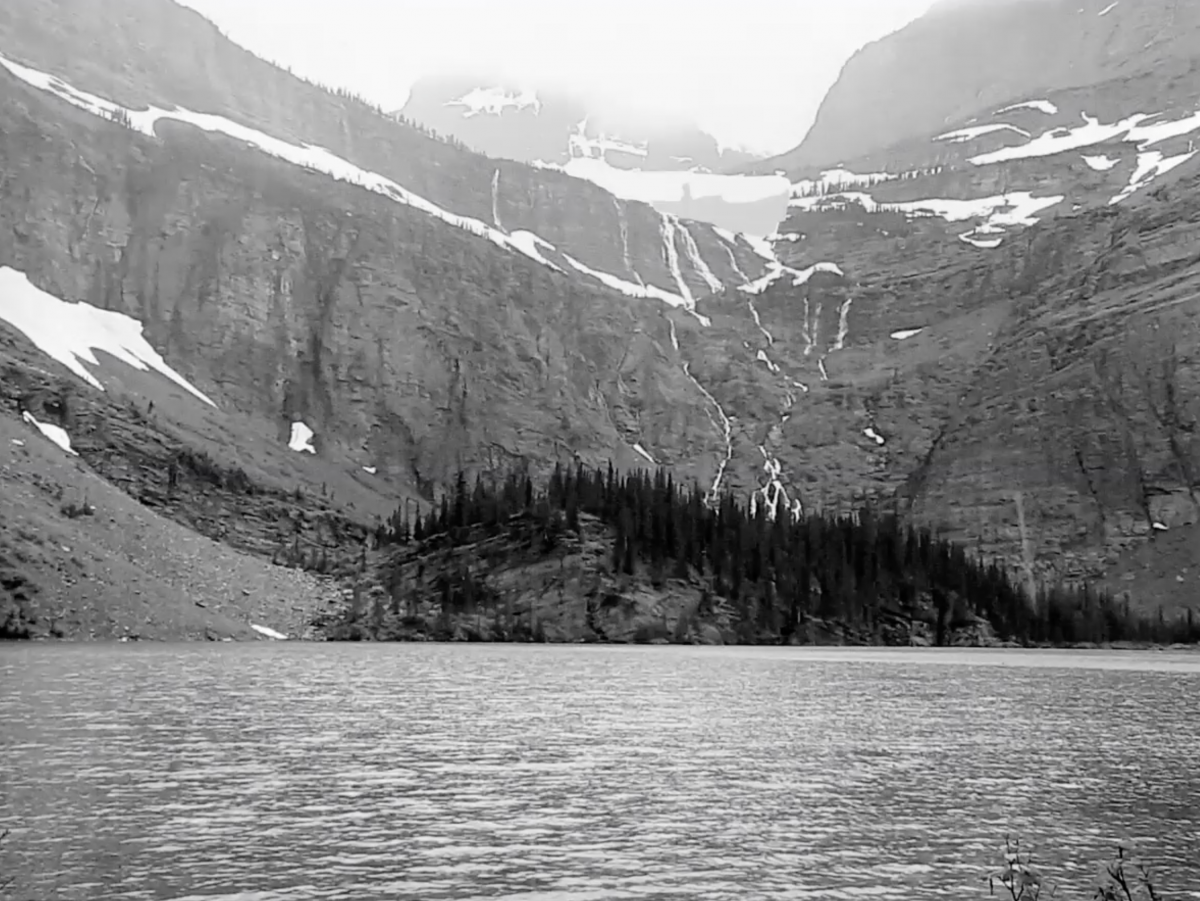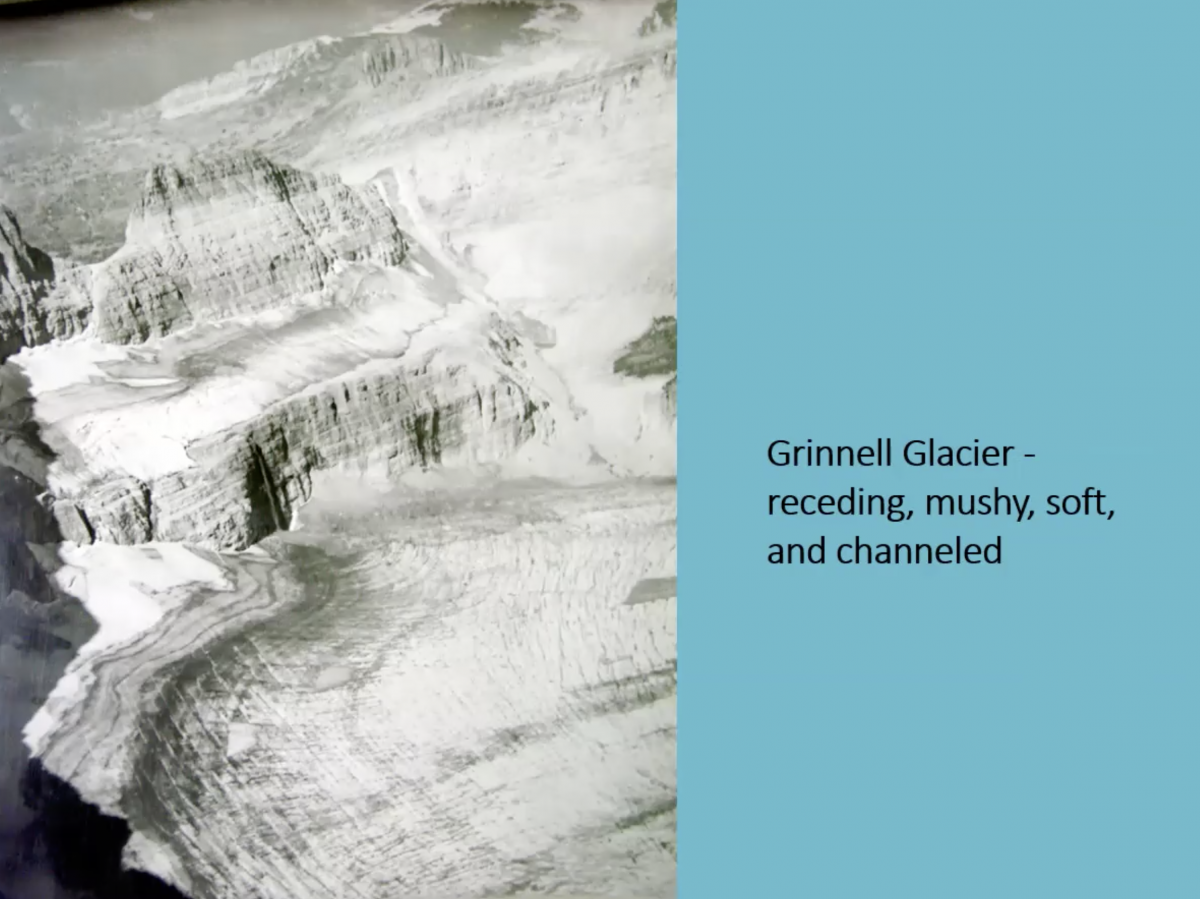 In his mapping throughout this journey, Grinnell named Red Eagle Mountain after Natahki's uncle Red Eagle. He also named Four Bears Peak, Siyeh Mountain, and Chief Mountain among others.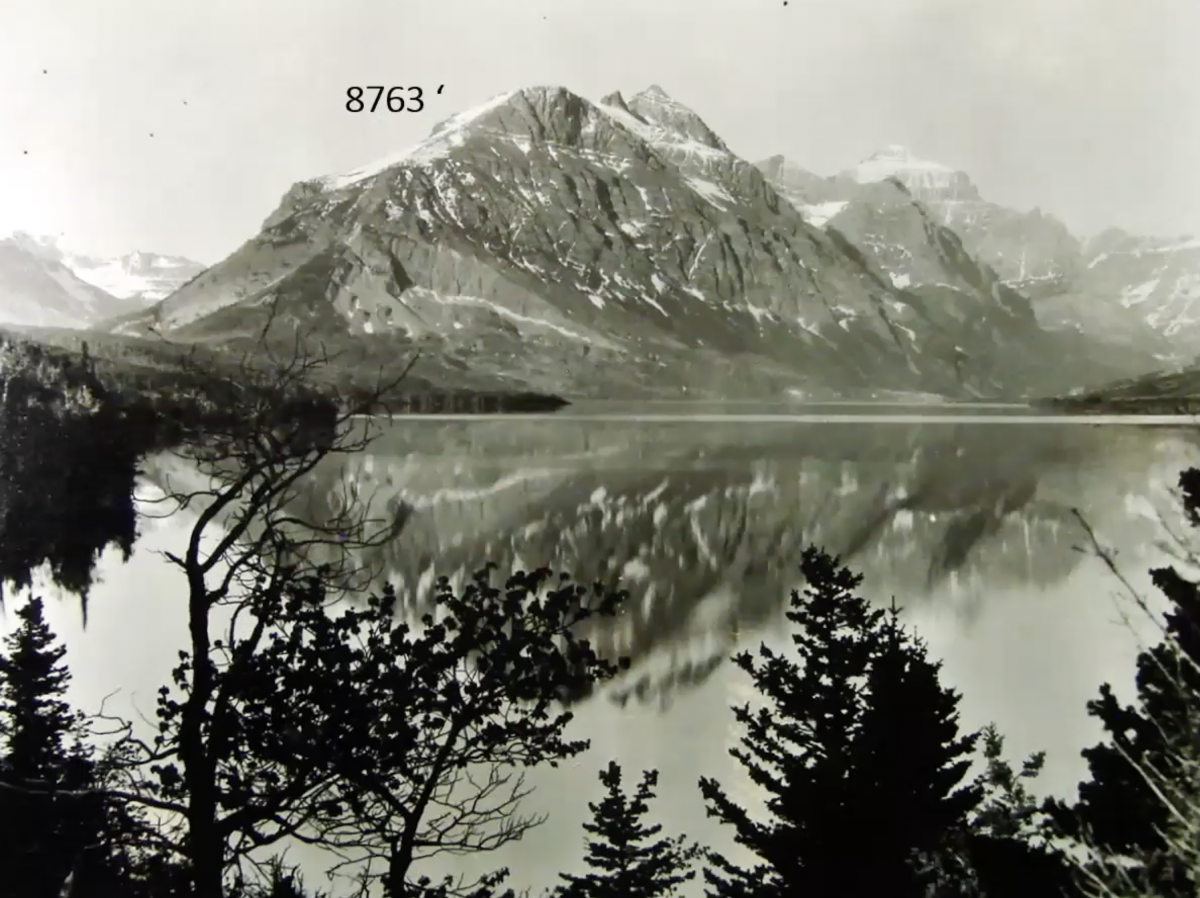 Mad Dog Mountain and the nearby creek, Mad Dog Creek, were also named by Grinnell during this trip.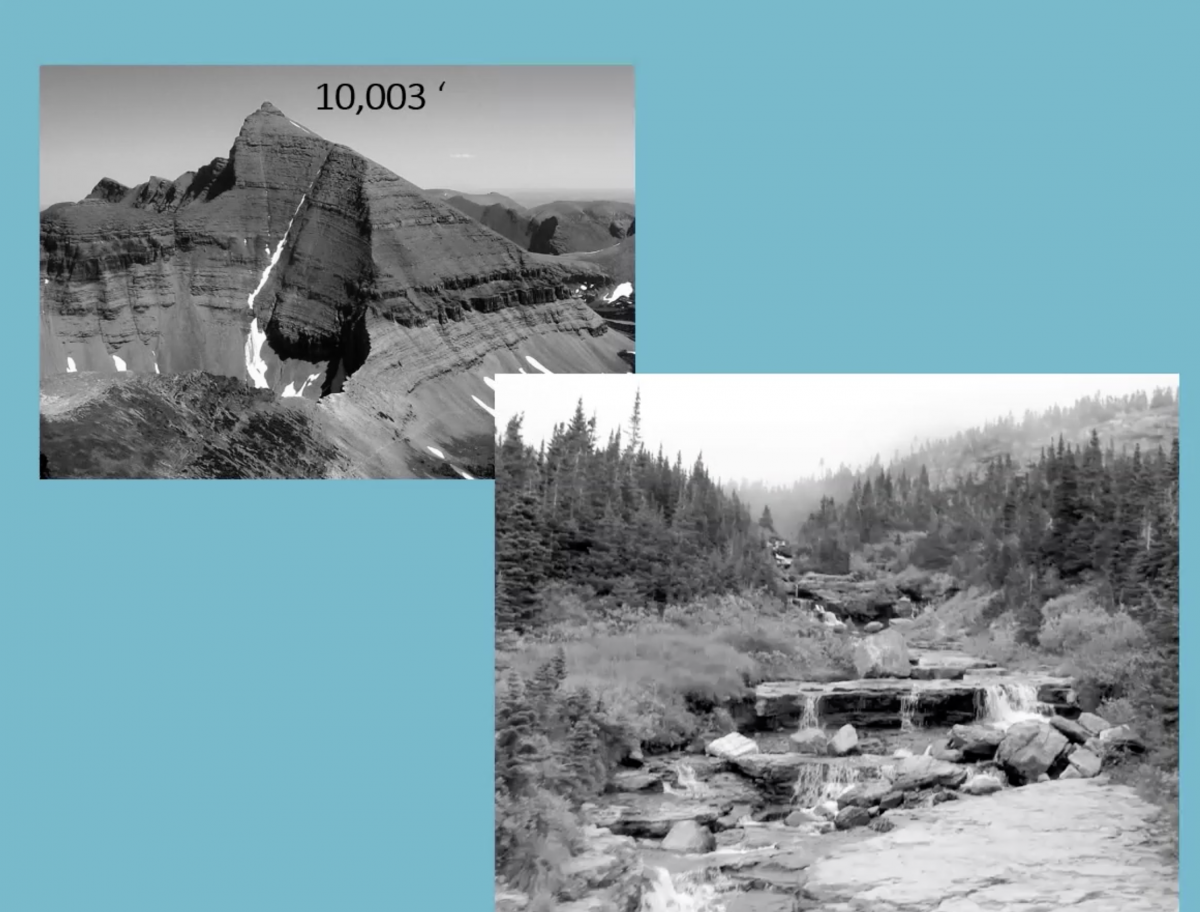 Grinnell continued sketching maps of the area. In 1890, he rode to Mt. Wilbur where he found a small glacier that was slowly dropping ice into a lake below. Grinnell named the lake "Iceberg Lake" as a result. Swiftcurrent Mountain and Swiftcurrent Lake also received their names at this time.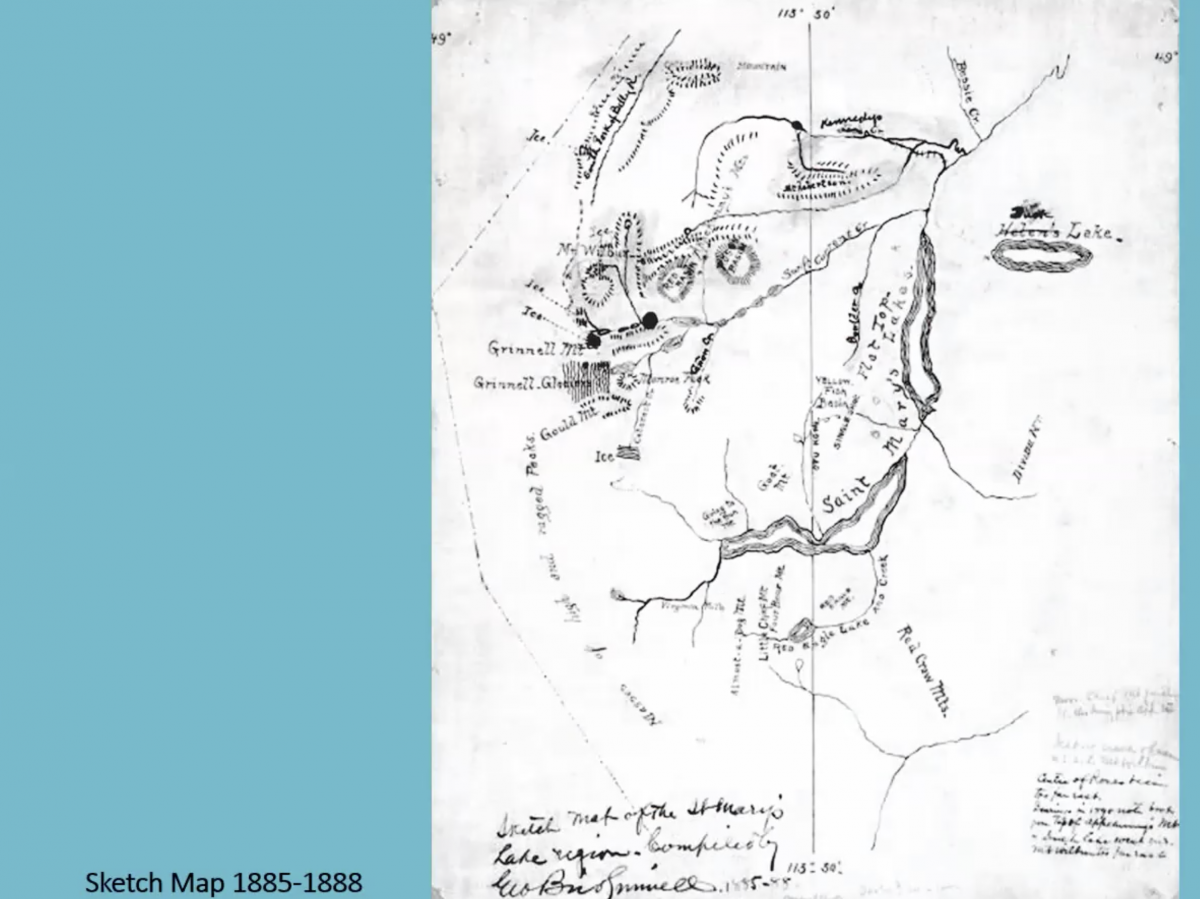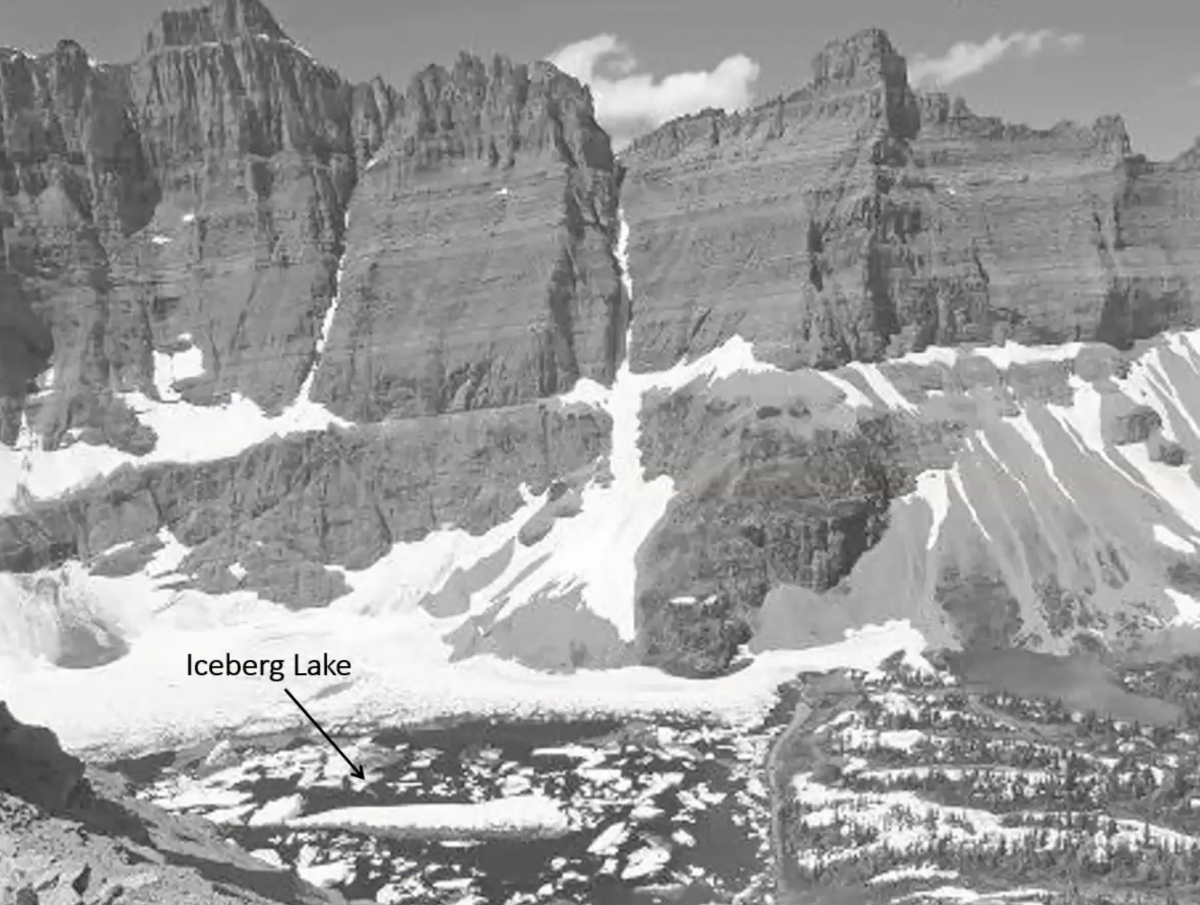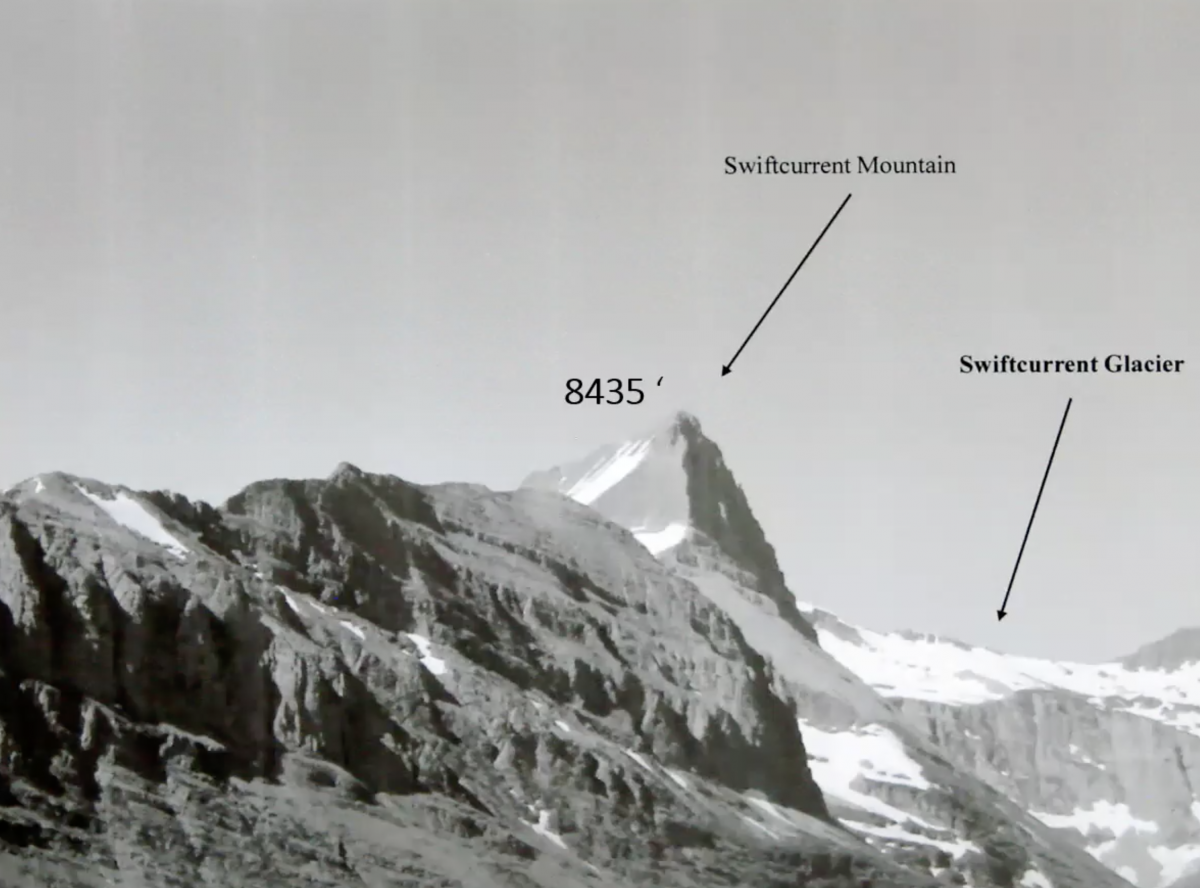 Upon discovering another stunning glacier that extended several miles wide on a mountain, they named the mountain "Blackfoot Mountain" in honor of the Blackfeet Indians with whom Schultz had lived.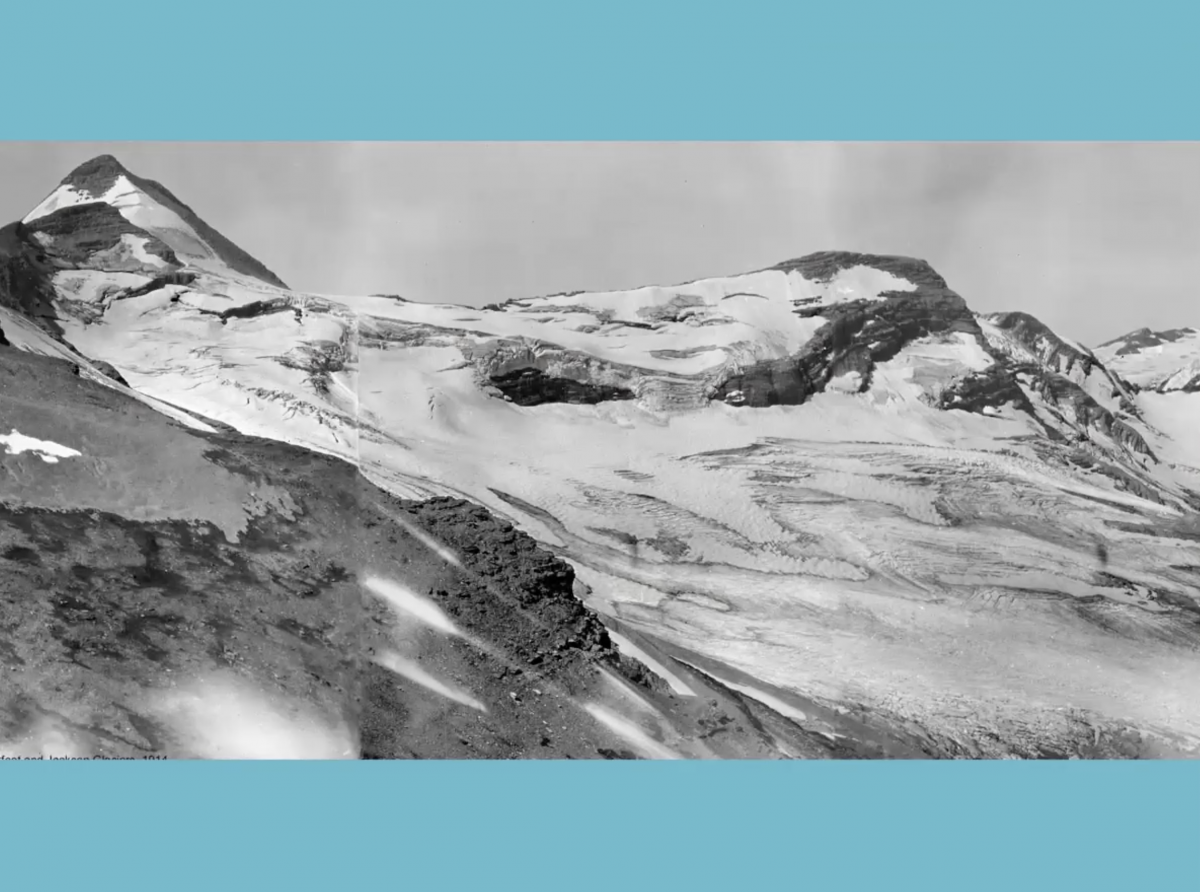 1891 Travels
In 1891, Grinnell travelled again to the glaciers with some additional friends: Henry Stimson and William H. Seward III. They came to St. Mary's Falls, a gorgeous site near the glaciers. Mount Stimson was also discovered and named on this excursion.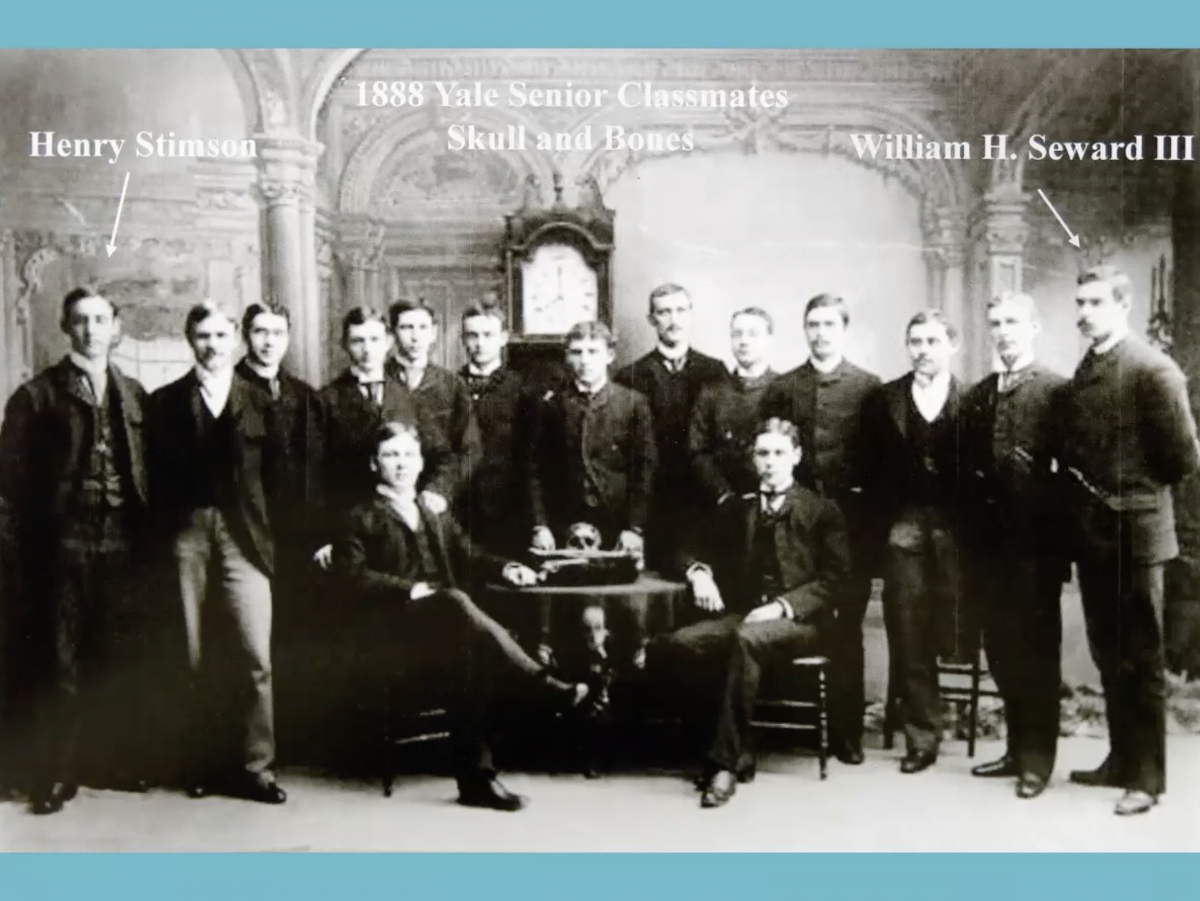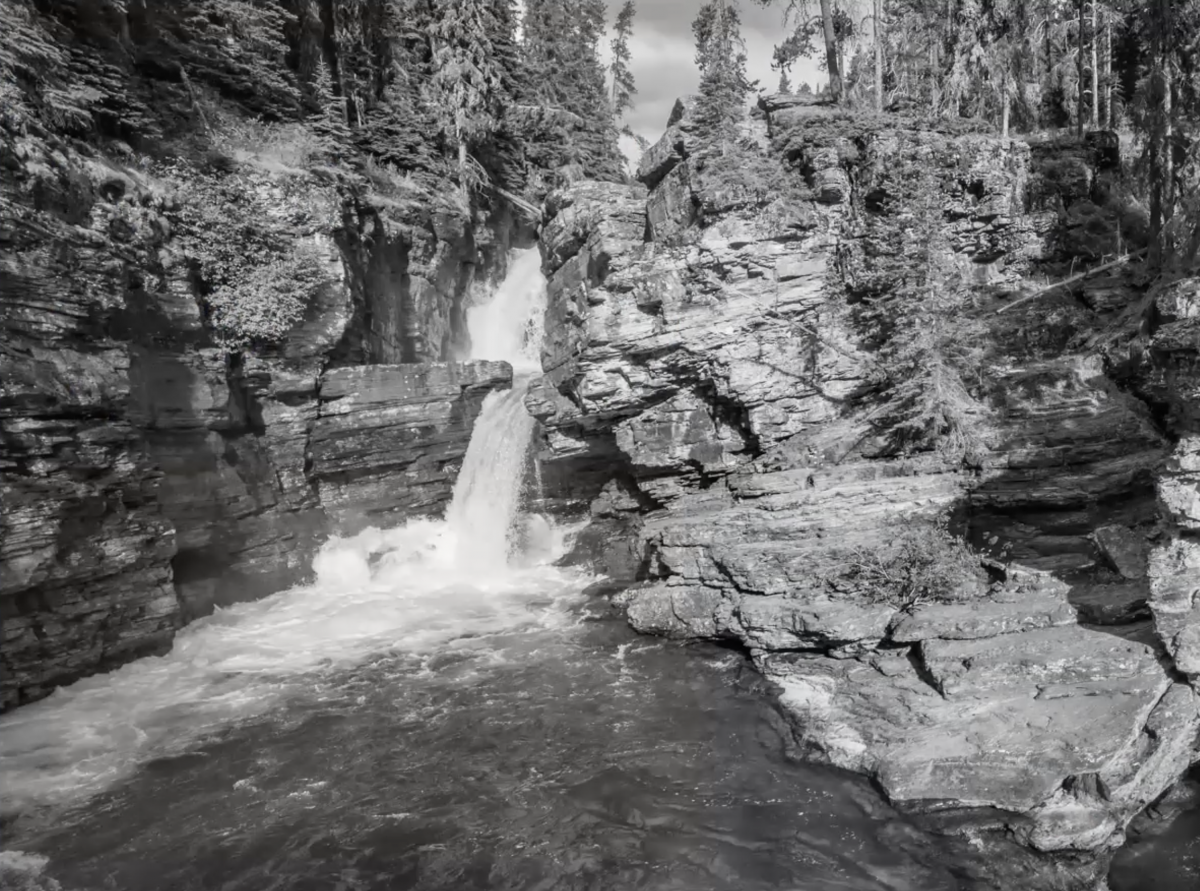 After coming across a herd of goats on another mountain, none of which they were able to shoot successfully, Grinnell named the mountain "Fusillade Mountain" to reflect the multitude of unsuccessful shots fired there.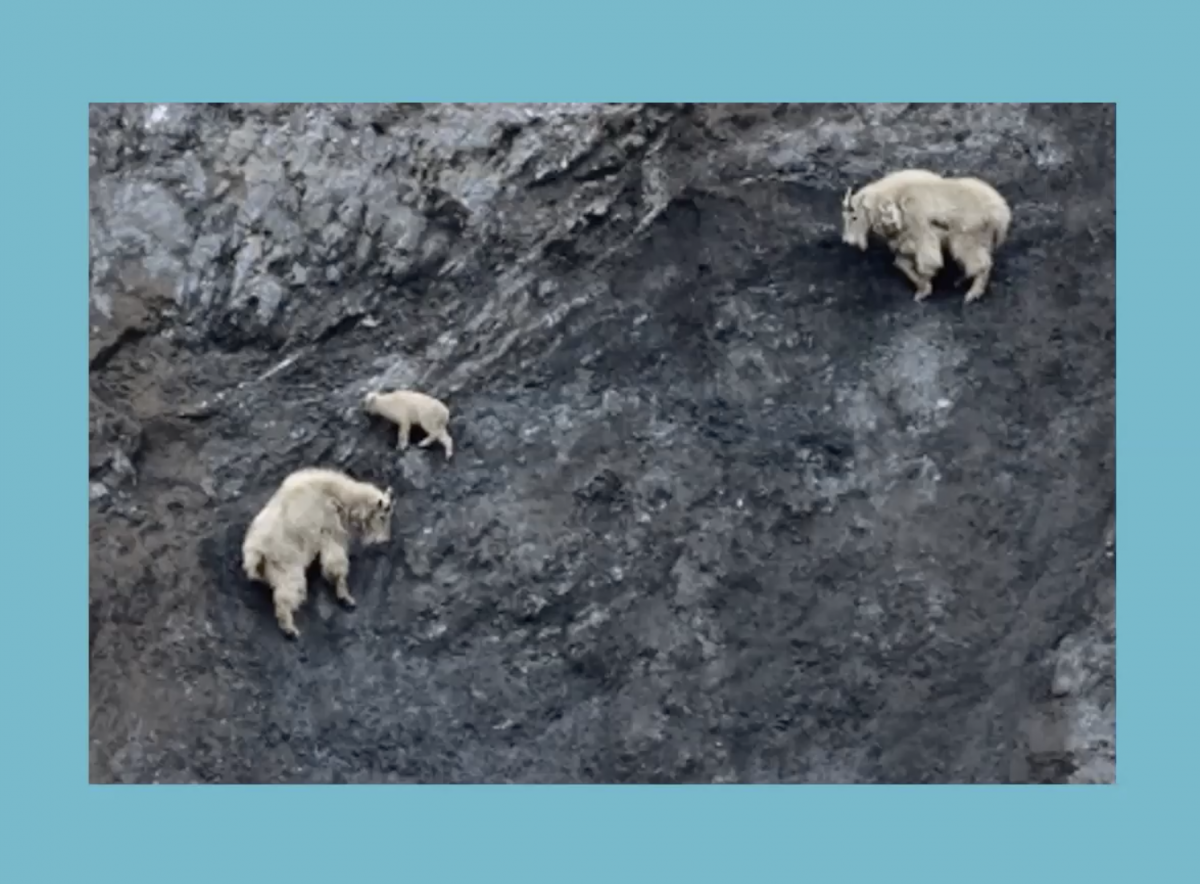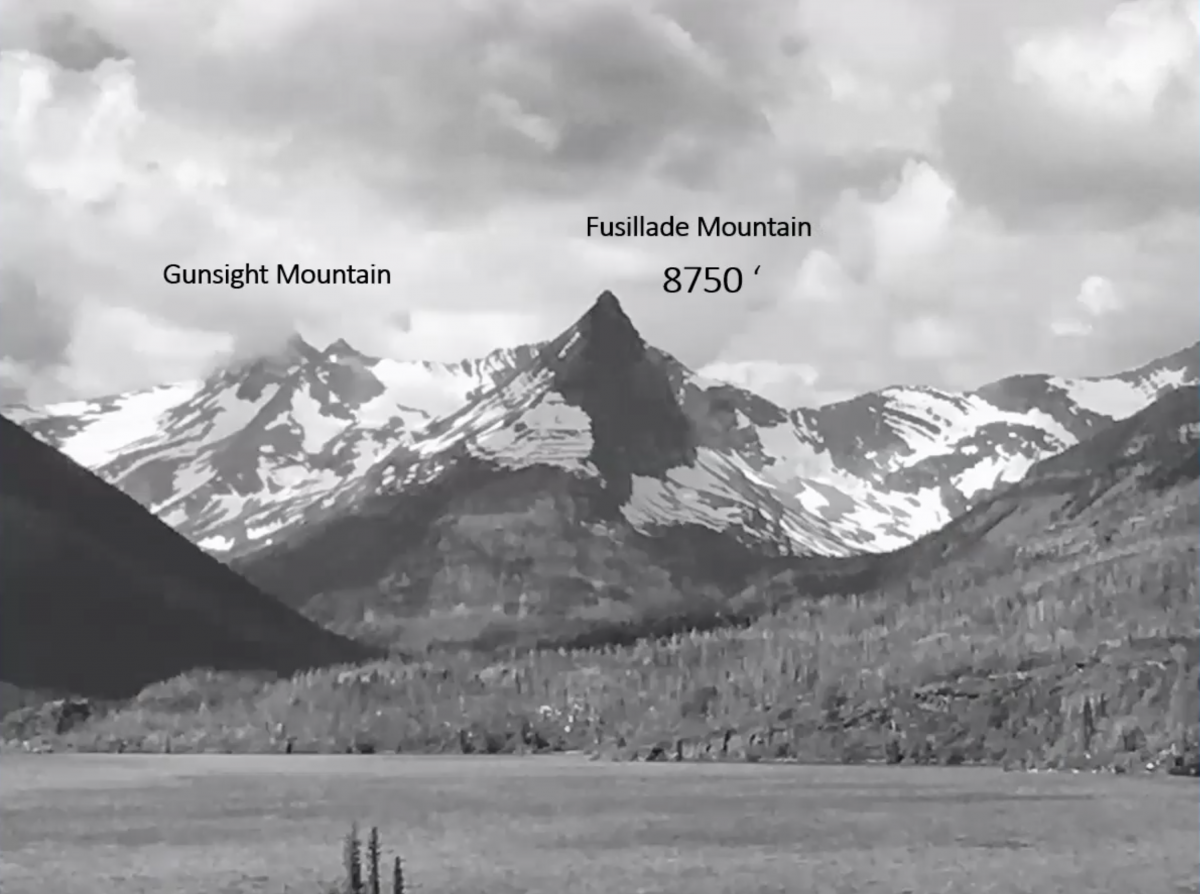 It was also on this trip that Grinnell posed the idea of buying some of the land around St. Mary's and turning it into a national reservation or park.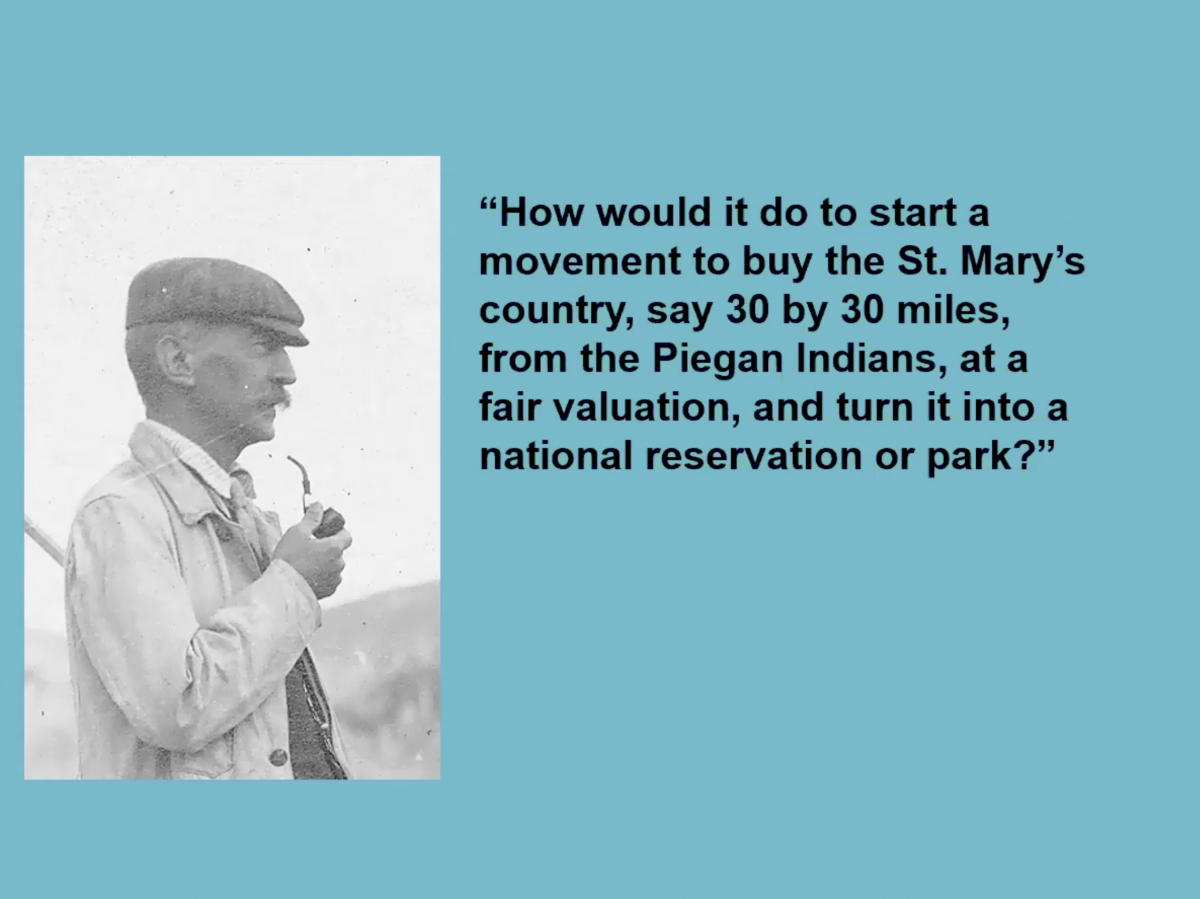 This trip was a highly productive one, leading to the naming of numerous other mountains and natural features, as well as Grinnell's mapping of the majority of the Swift Creek and St. Mary's regions.
Last Discoveries
On one of Grinnell's final mapping trips in 1897, he came across another glacier which he named "Harrison Glacier," after a friend of Jack Monroe. On another trip that same year, Grinnell and his group of travellers were sitting around a campfire singing "Over the Garden Wall," which reminded them of the mountain ridge over the glacier. Accordingly, they named that ridge "The Garden Wall."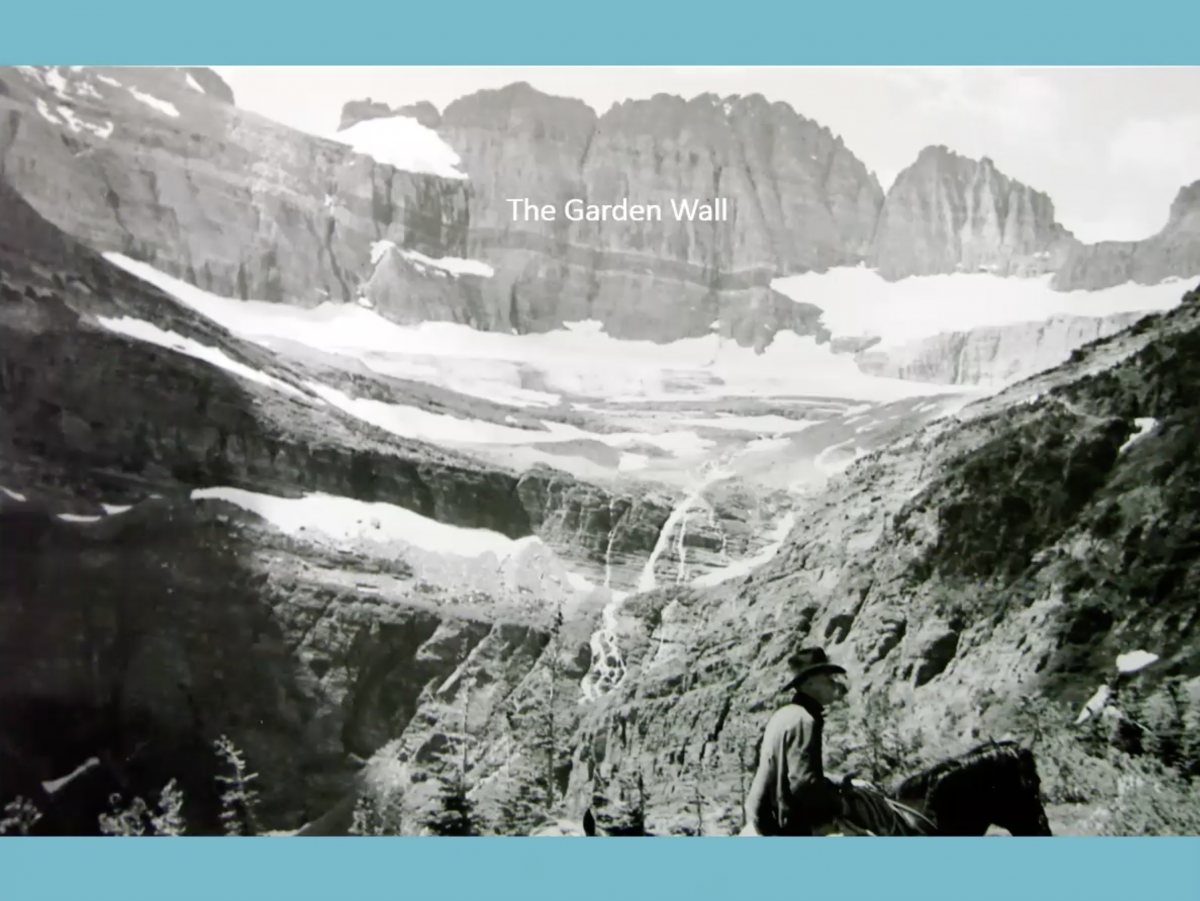 In 1898, after summiting Mount Jackson with Jack Monroe, Grinnell spotted a huge mountain neither of them had seen before. They named it "Mount Cleveland" because at the time Cleveland was "the biggest man in the country," and it remains the tallest mountain in Glacier National Park.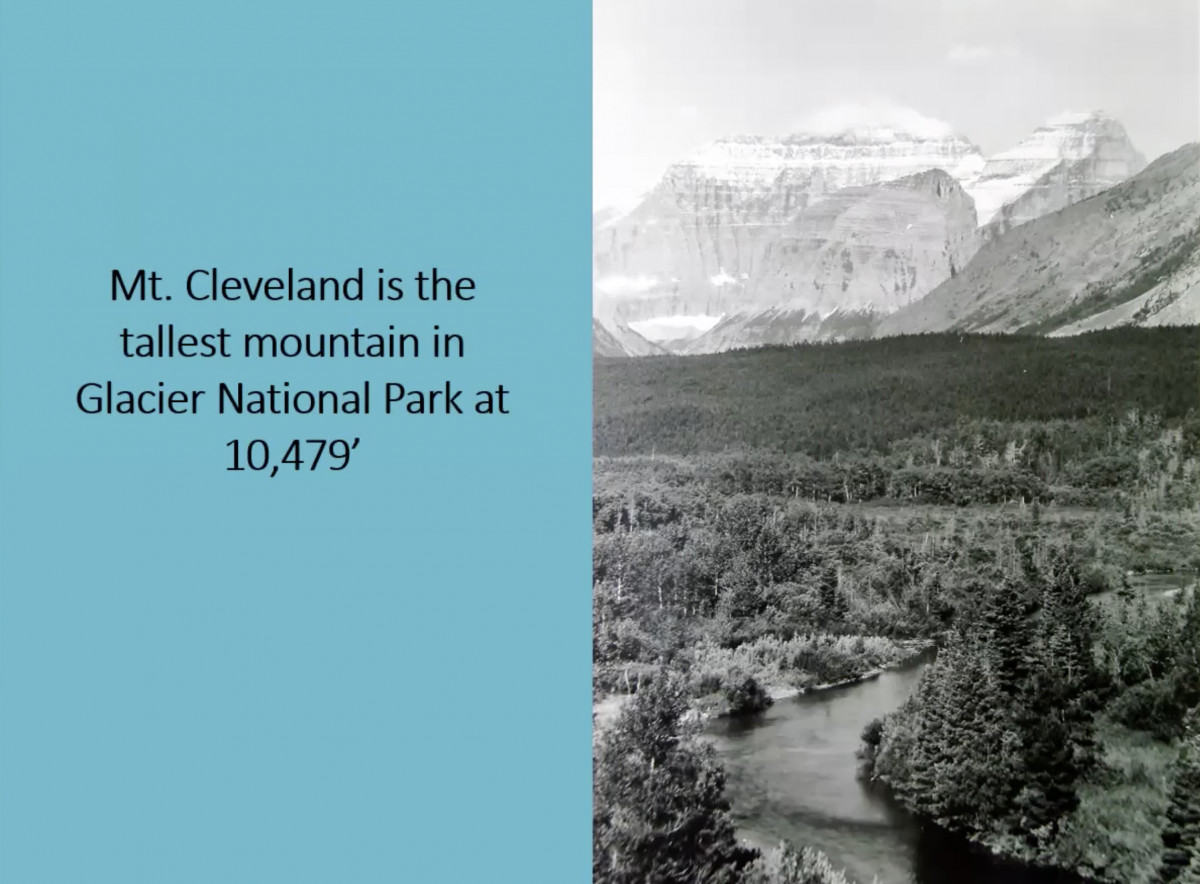 Grinnell realized at this time that he had named over 40 geological features.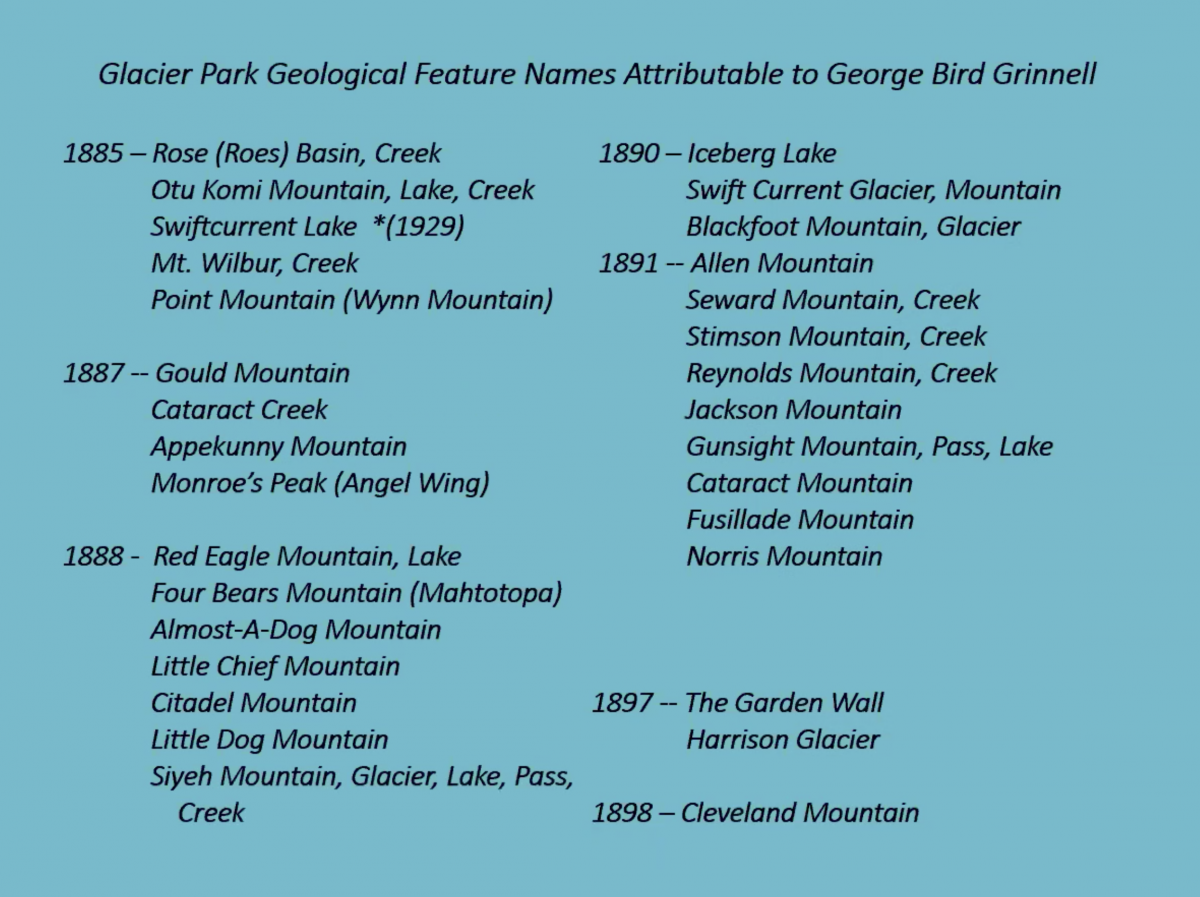 Legislative Process
In 1895, the government spoke to the Blackfeet Indians about the prospect of purchasing some of their mountain land. The Indian chiefs of the various Blackfeet tribes met and voted to move forward with the government's offer. George Bird Grinnell was on the negotiating committee to decide the final price.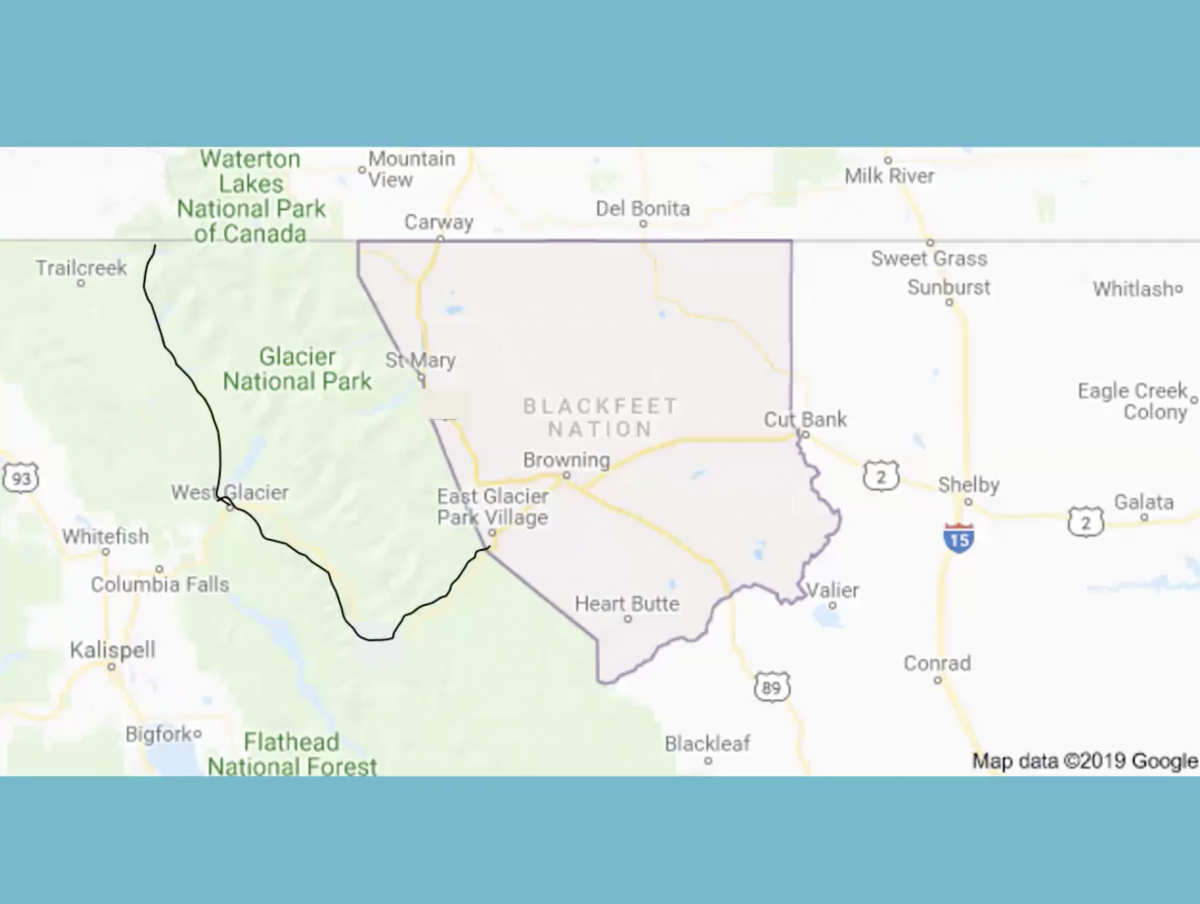 While the Indians wanted 2 million dollars for the land, the government thought that was absurd and only wanted to offer 1 million dollars. Little Dog, a member of the Piegan Tribe, declared that he wanted 3 million dollars for the land.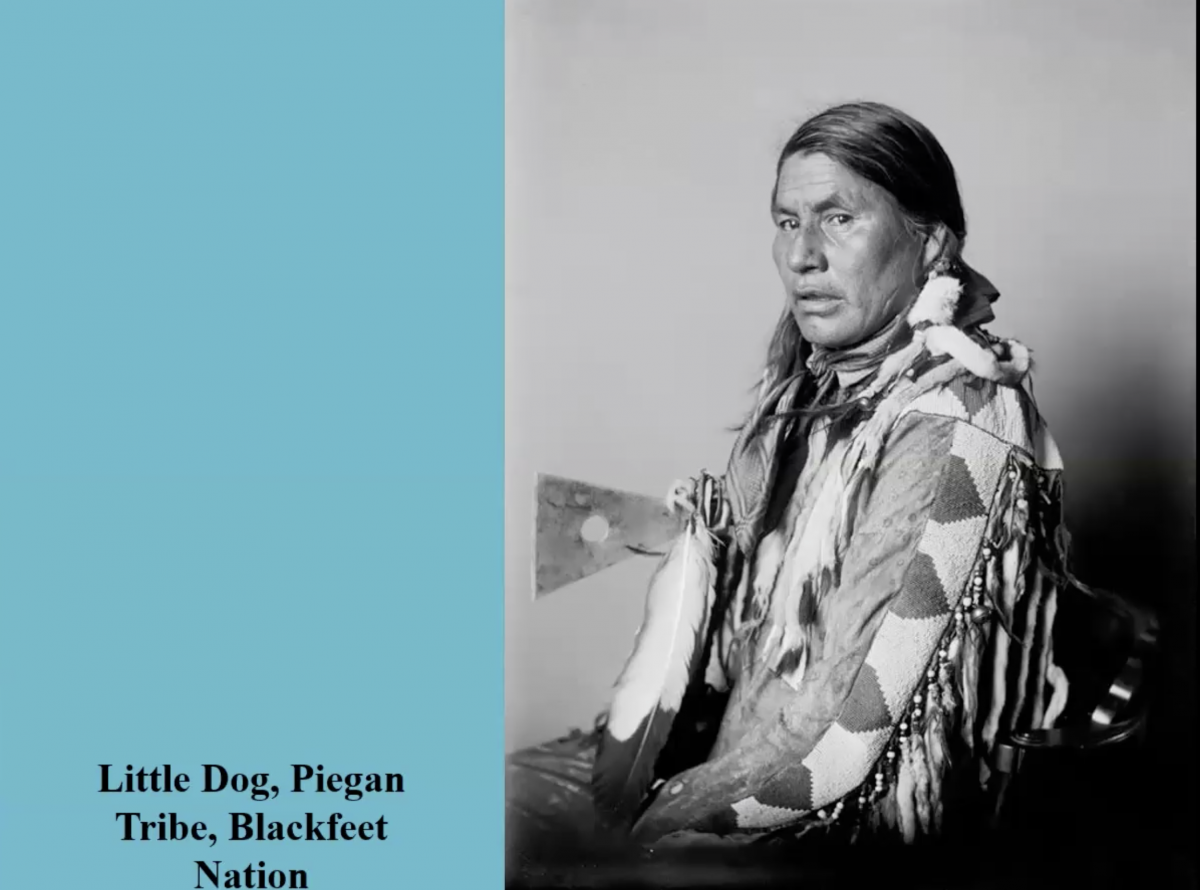 After days of arguing with the commissioners, and afraid that they might lose the offer altogether, the Indians held a council. Chief White Calf finally proposed that they would accept 1.5 million dollars, and the commissioners agreed to the offer. As of April 15, 1898, the land was open for prospecting and settlement. On that date, over 500 people rushed in to stake their claim on different pieces of land.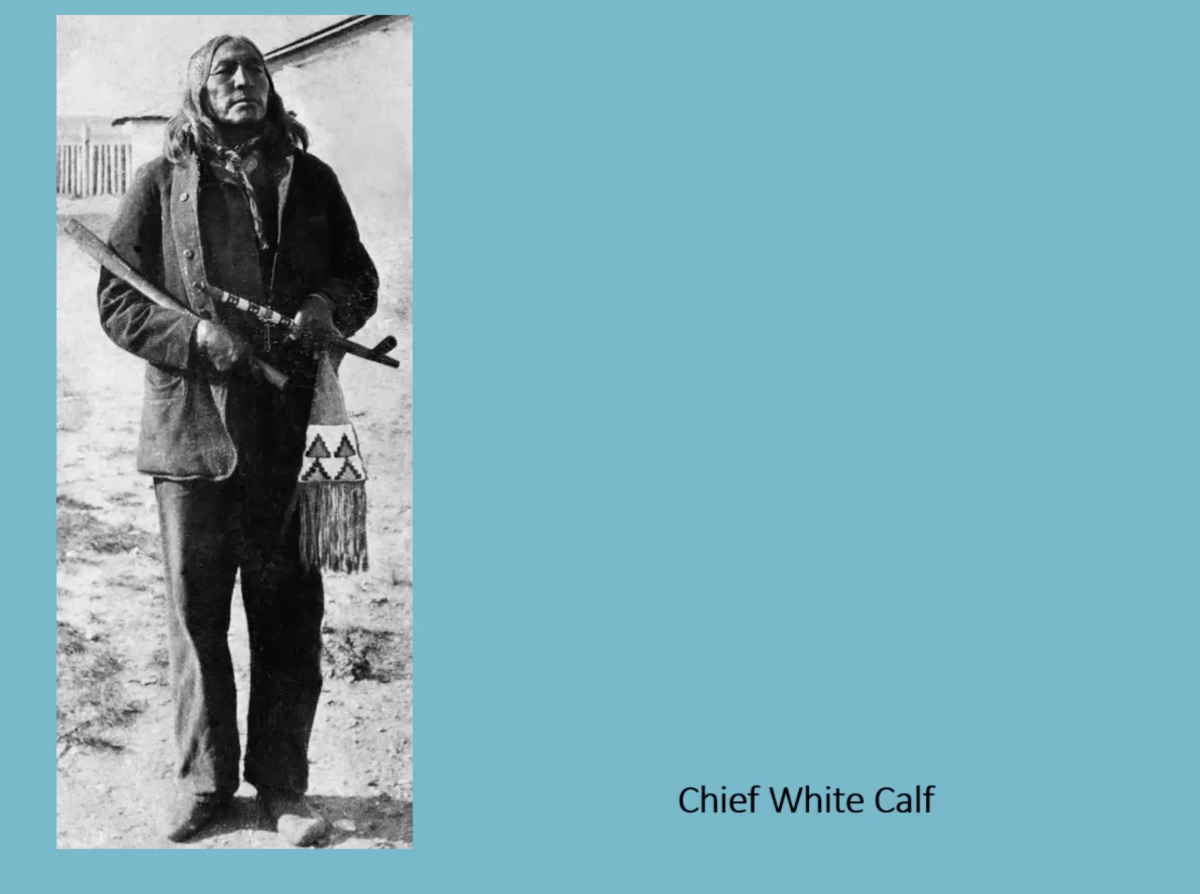 By 1907, an initial bill was presented by Senator Carter to the U.S. Senate in order to set aside that land as a national park. The bill was rejected however, and required major rewriting. After two more tries, the bill was finally passed and signed into order by President Taft in 1910. Glacier National Park was then officially created.
Glacier National Park
Once the park was created, work was begun on preparing it for visitors. Two hotels were built, and chalets were hired. A park saddlehorse company was also open for business by 1912, and additional hotels opened in the Swift Current Valley in 1915.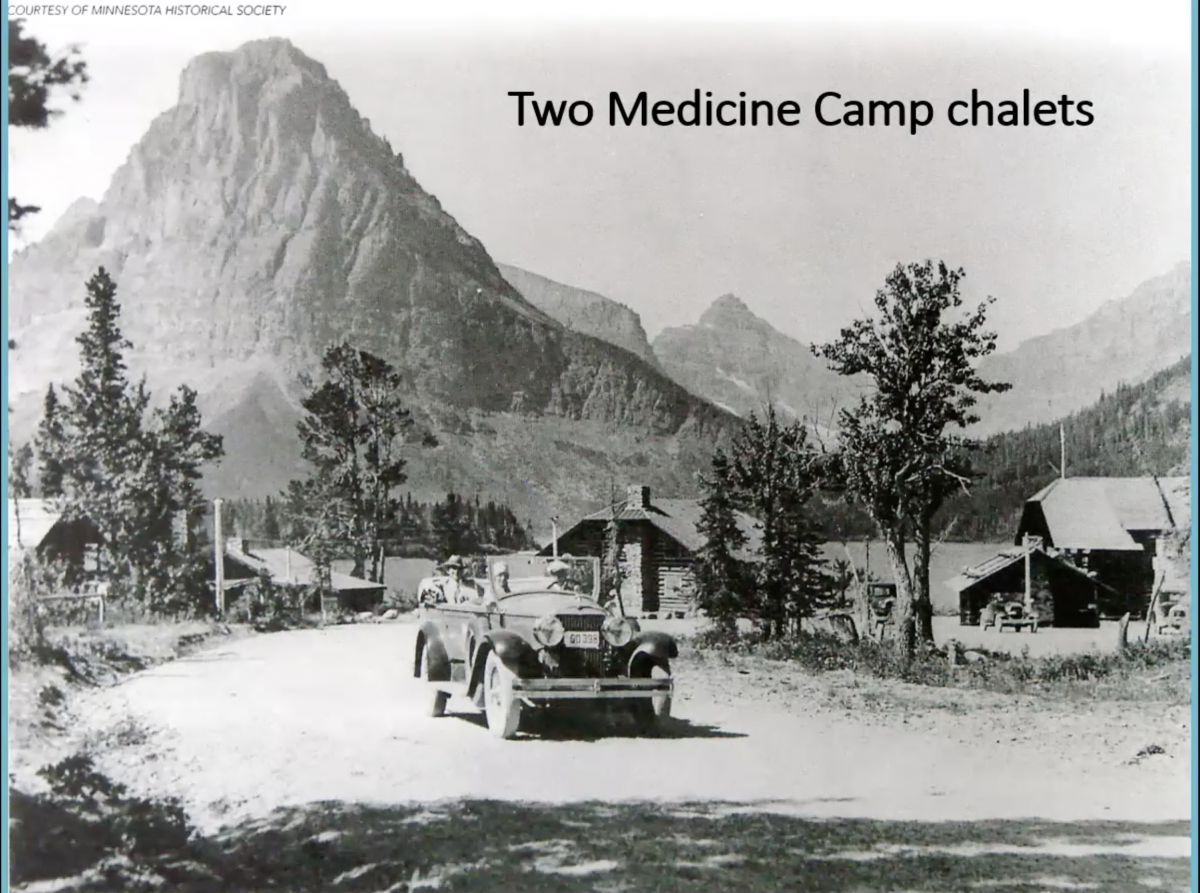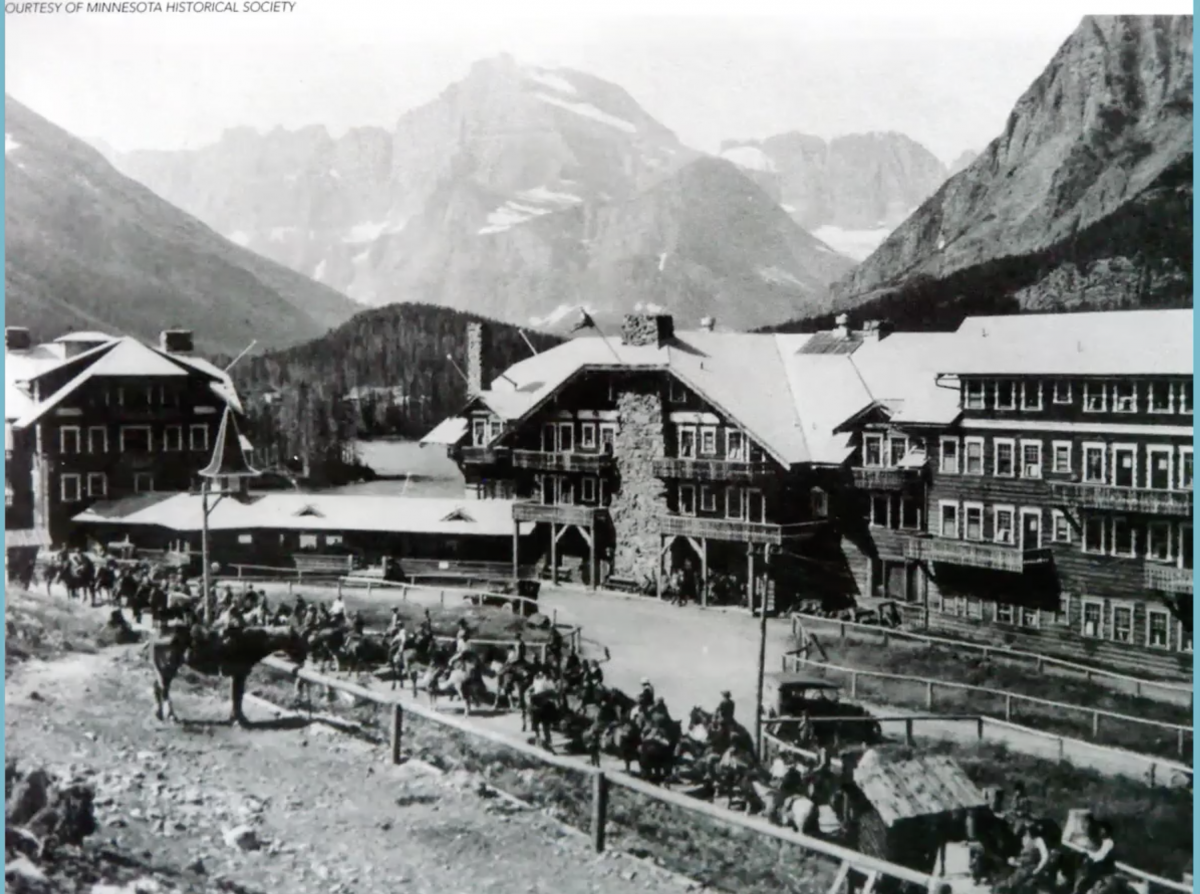 Buses and boats also made their way into the park offerings. Some of the original buses in the park only held seven passengers at a time! The Blackfeet Indians were also hired to greet guests and entertain them at the park hotels.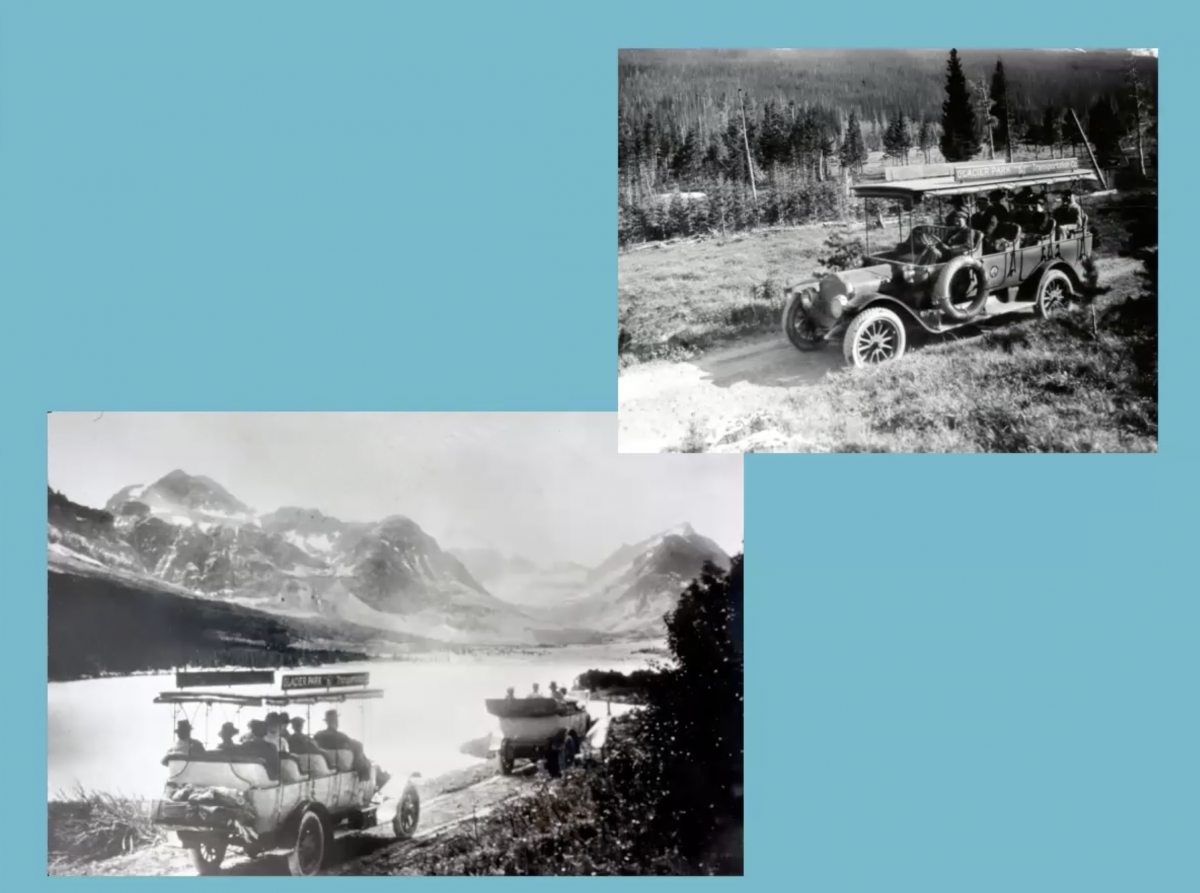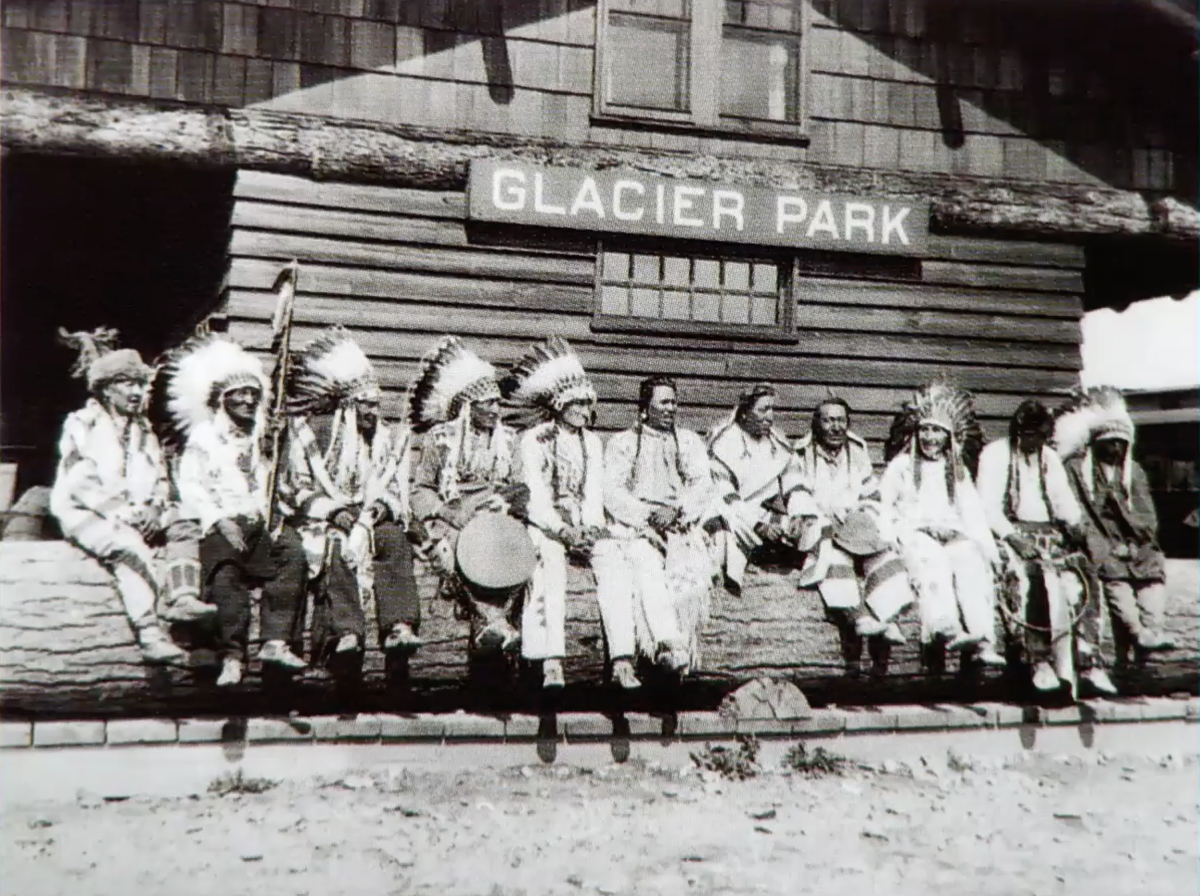 Ironically, on a trip to visit the park, George Grinnell was told by a park official that he could not travel without a guide. This, of course, was soon rectified. Grinnell continued to make many visits to the park with his wife, Elizabeth. Back then, you could rent a room in the park hotel for only $7 per night!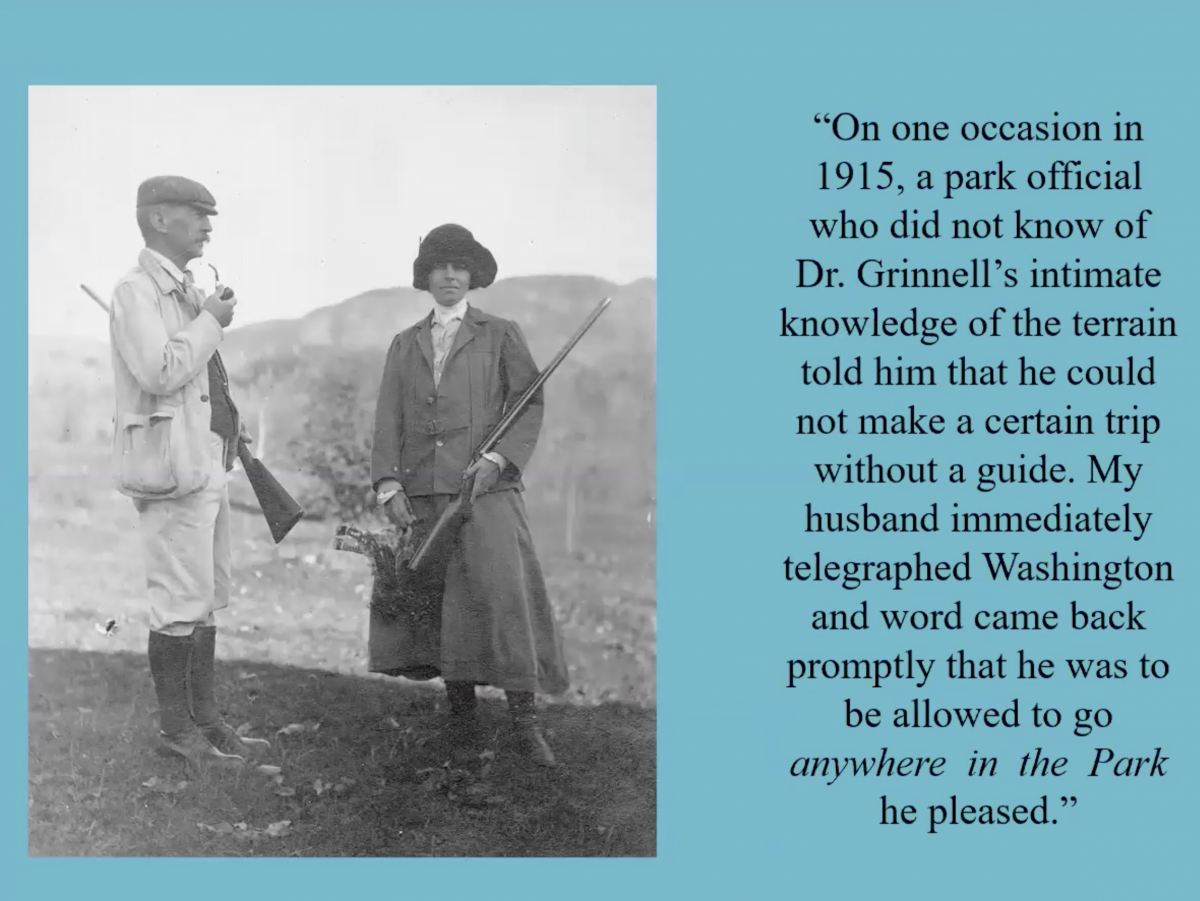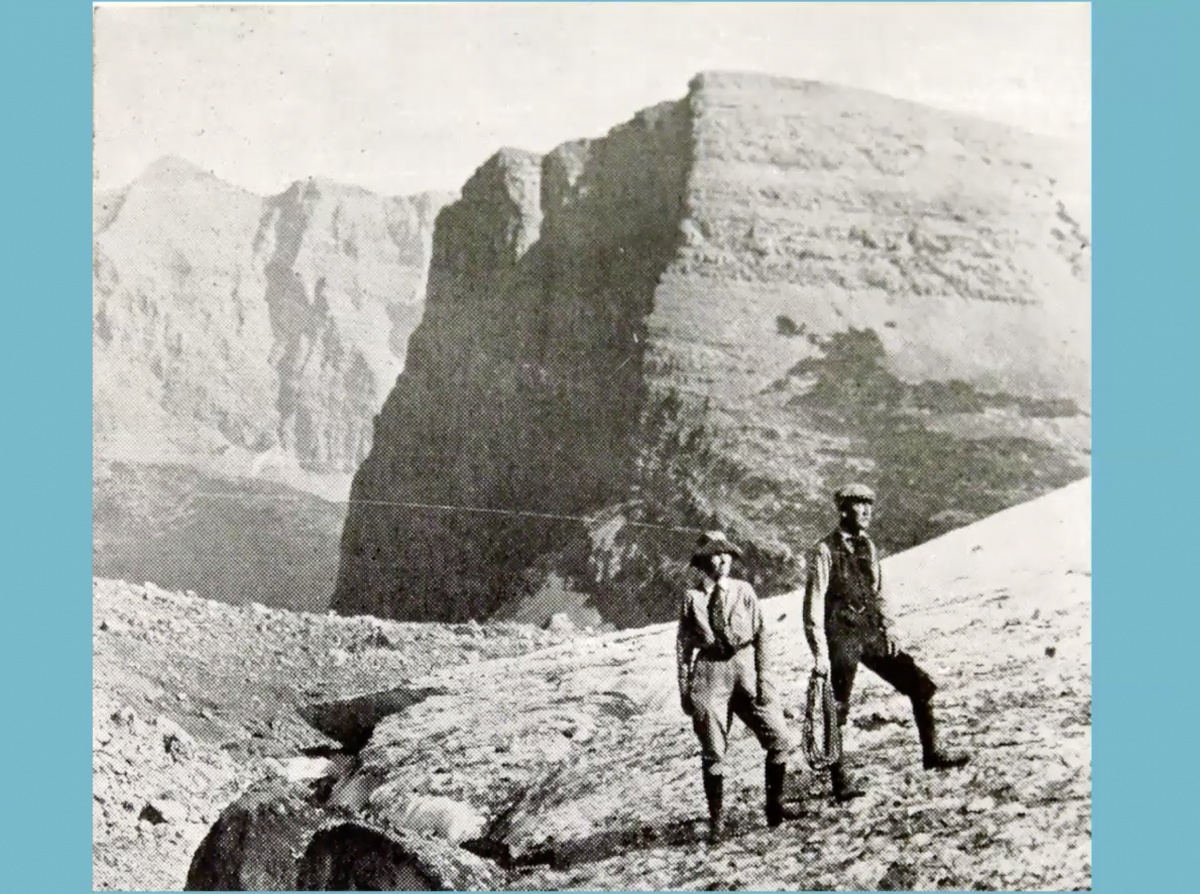 In 1925, Grinnell was invited to the White House, where he recieved the Theodore Roosevelt Medal for Distinguished Service from President Calvin Coolidge.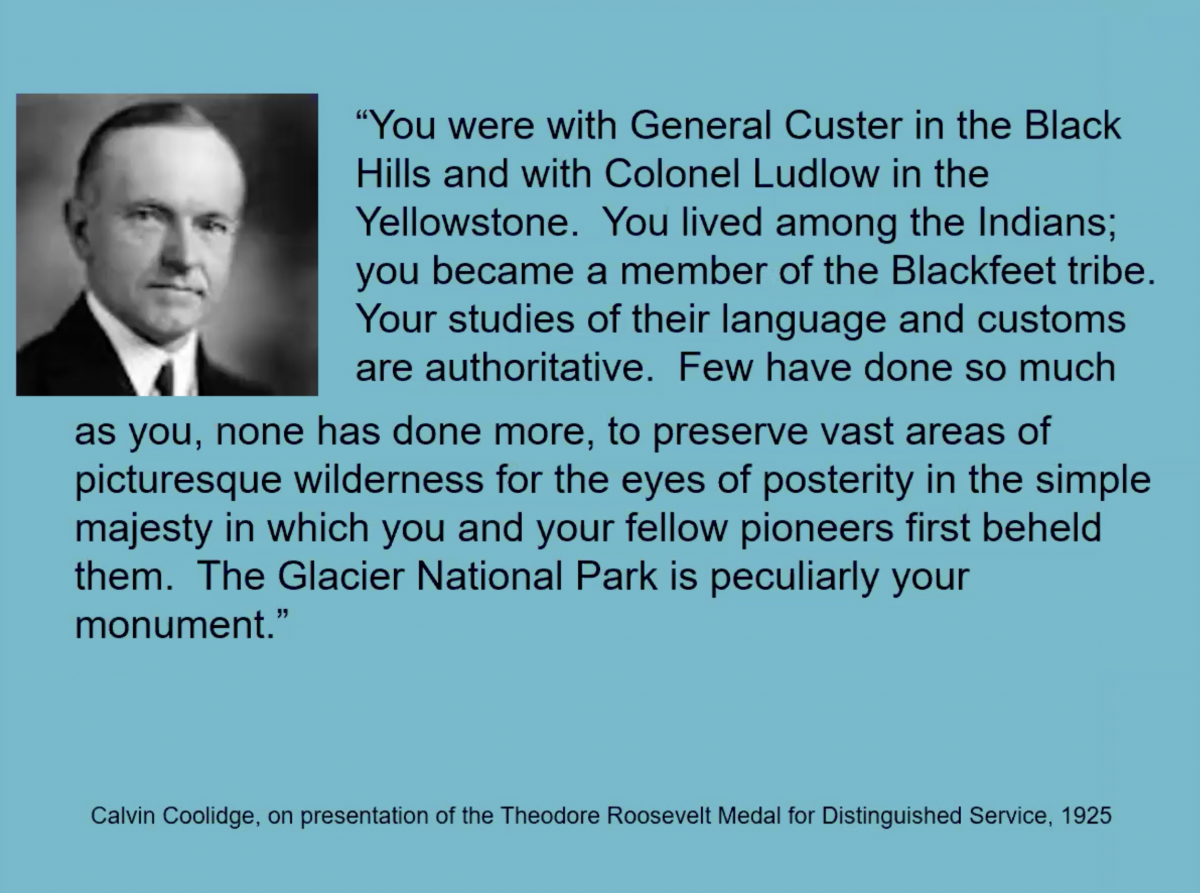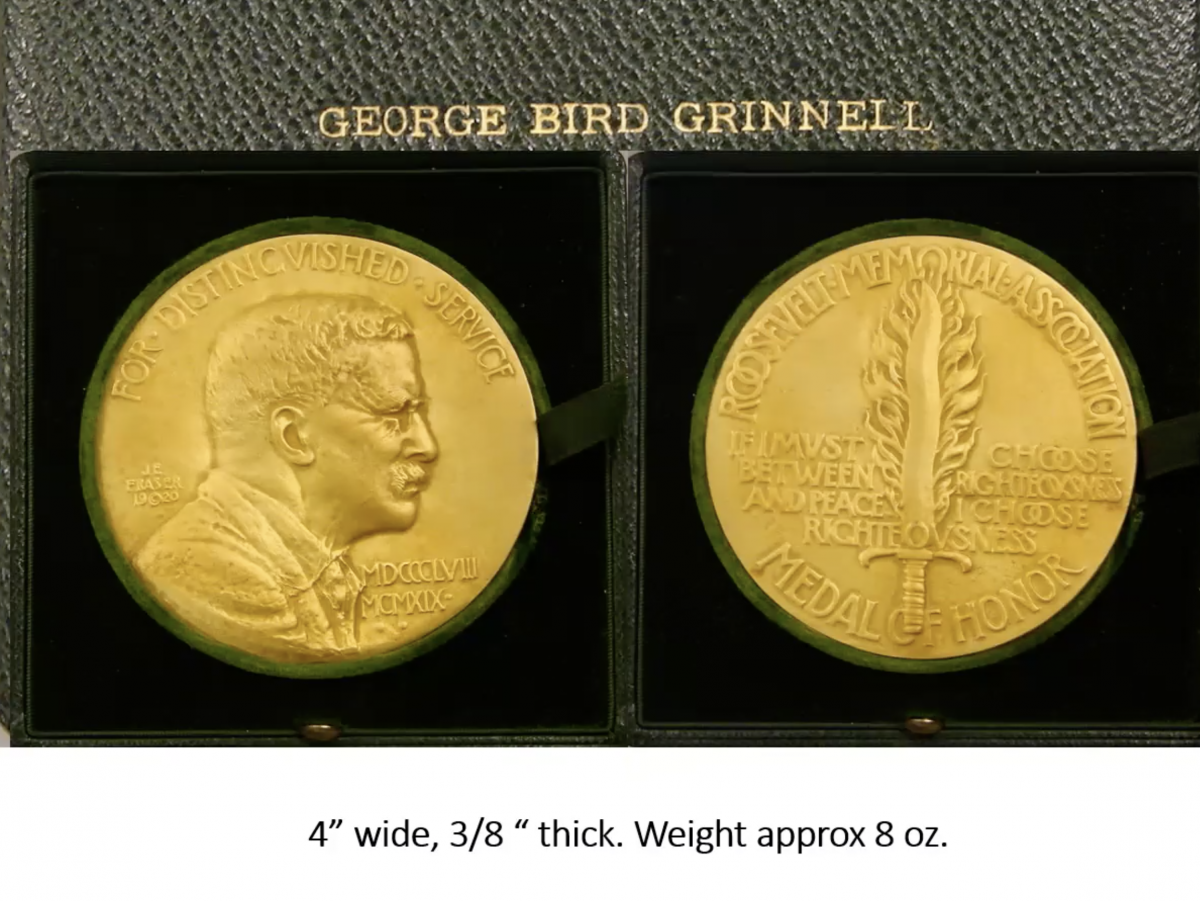 Final Visit
1926 marked Grinnell's final visit to Glacier National Park. He noted at that time that much of the ice from the past three years had melted, but the Grinnell Glacier was thankfully still full of ice.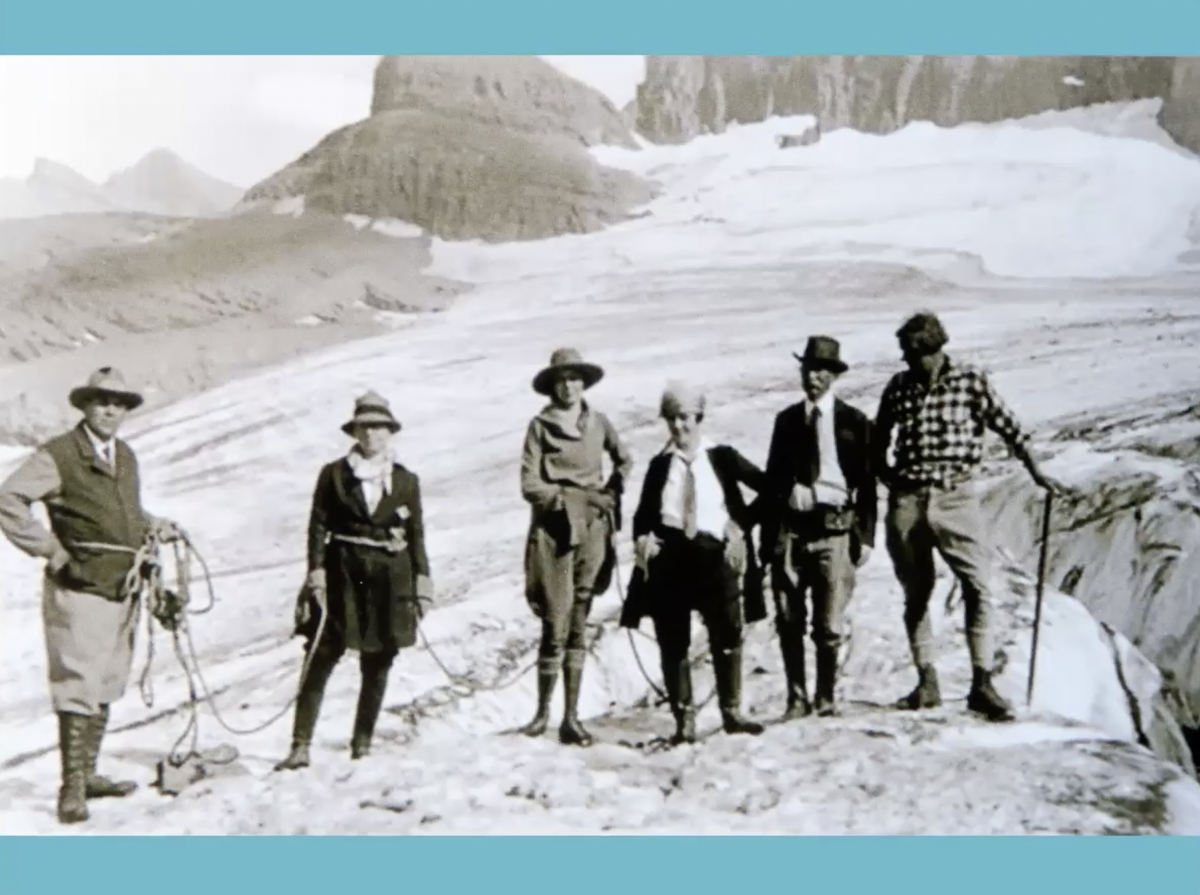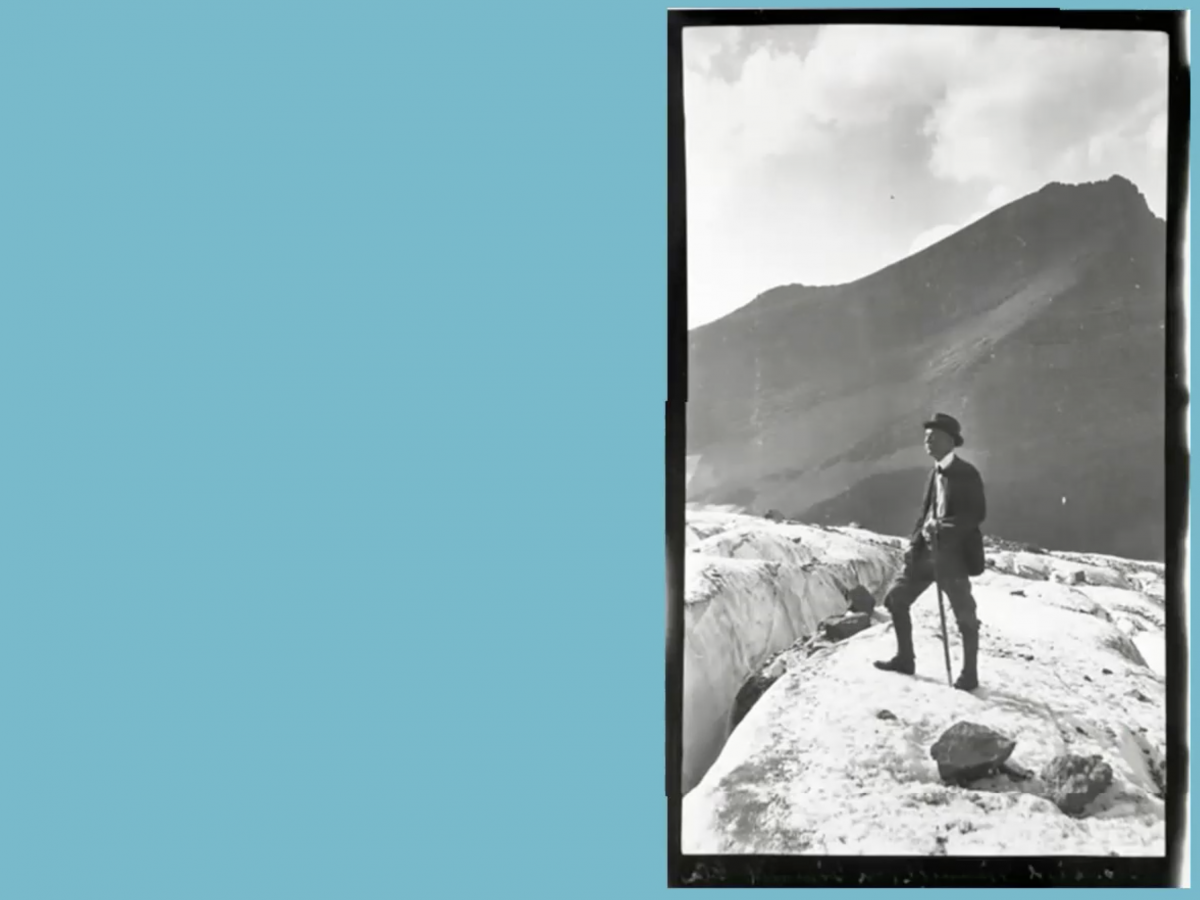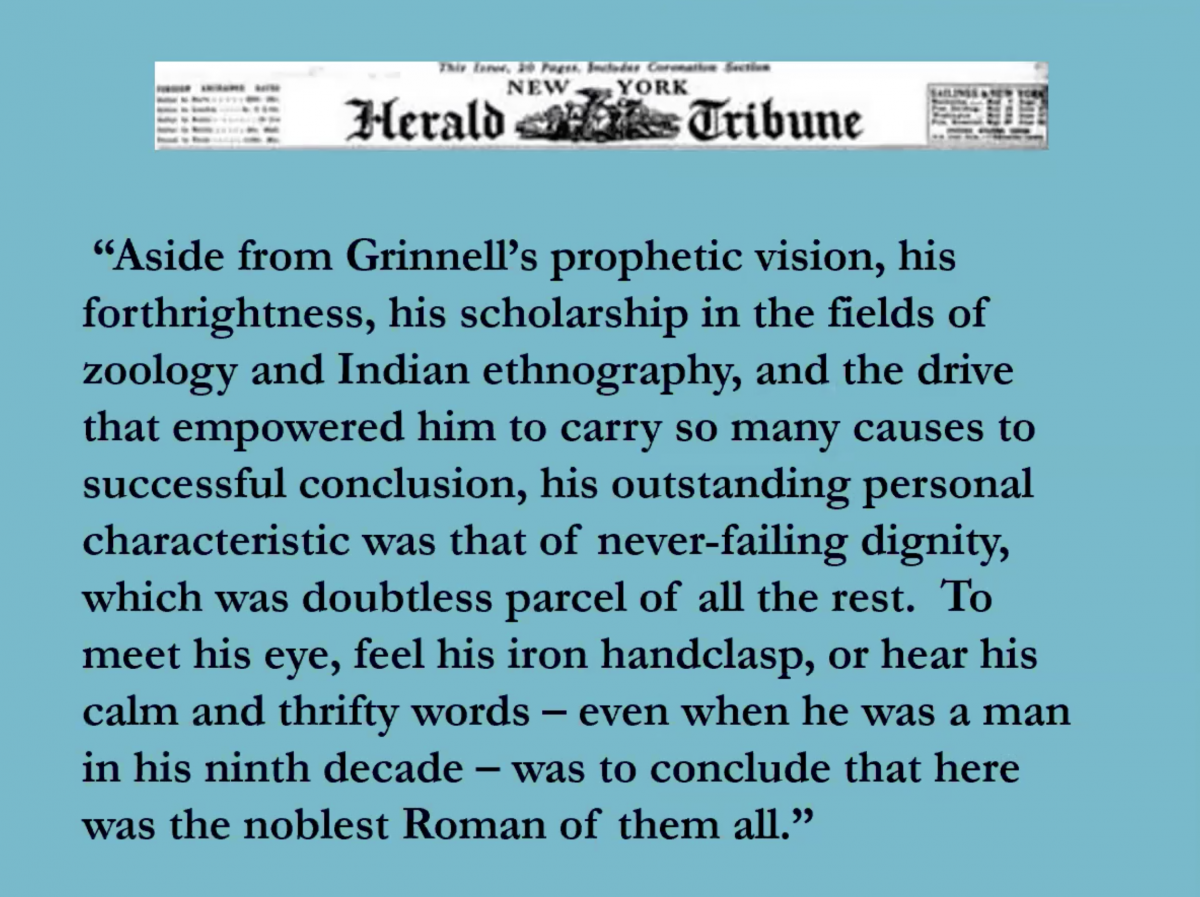 With his spectacular discoveries and immense lifetime of work in mapping such a vast region, George Bird Grinnell was truly a noteworthy individual. Thank you so much to Hugh G. for sharing such insightful details about his life work! Again, if you're interested in further study, be sure to purchase Hugh's book - you can contact him using the details below.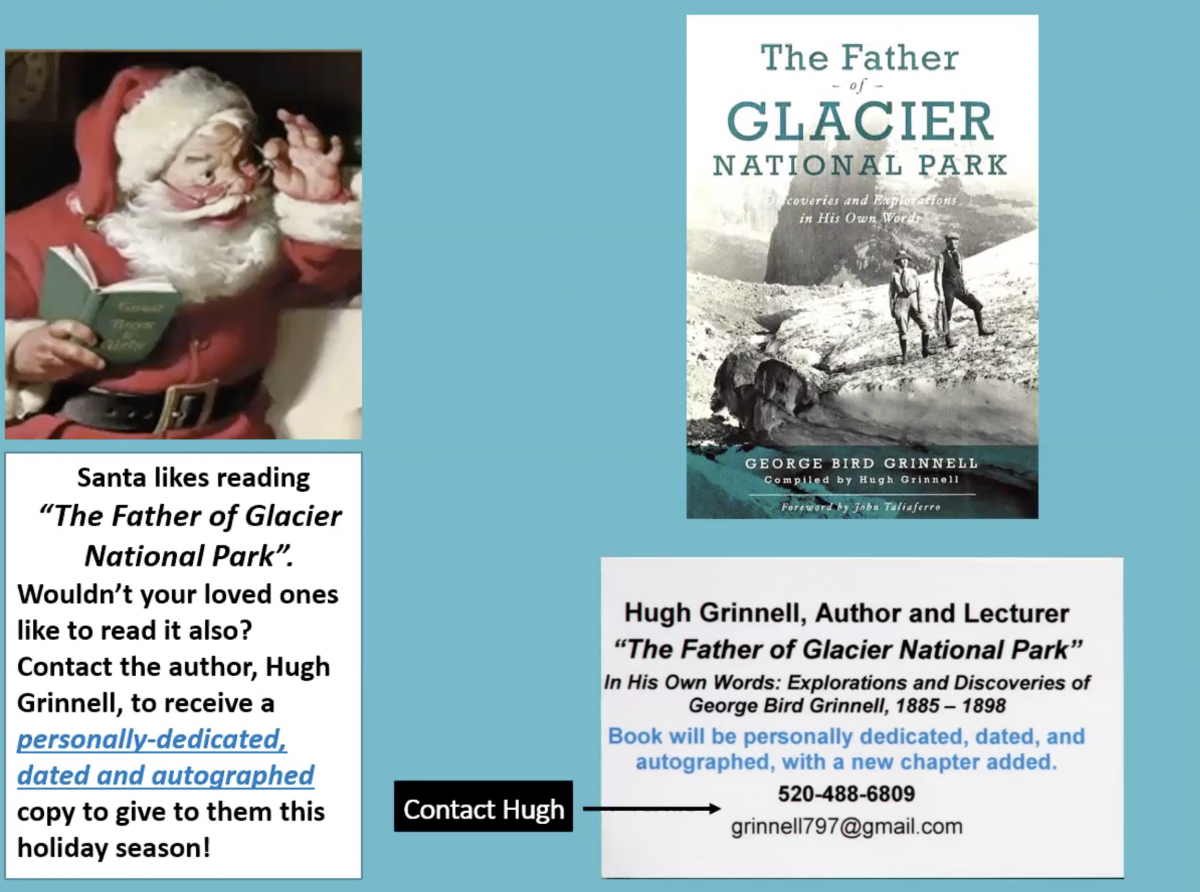 Join us next week for yet another fun-filled VTE via Zoom call. See you at 7:00pm EDT. Cheers!