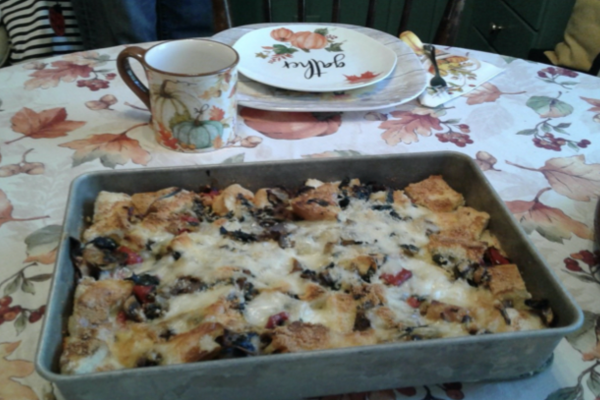 Philly Beef & Cheese Strata
Published by
Kayleigh Ebenrick
on December 20, 2020
Any Philly cheesesteak lovers out there will want to be sure to try this recipe from Esther K. - a philly beef & cheese strata full of delicious meat, eggs, and veggies.
Ingredients:
1 loaf Italian bread, cut in 1" chunks
7-8 slices Steakums, broken into 2-3" pieces
8 oz. shredded Swiss cheese
8 oz. shredded pepper jack cheese
2 1/2 cups frozen chopped spinach
8 oz. mushrooms, chopped
1 large green or red pepper, chopped
1 large onion
8 eggs
2 cups milk (or mix milk, half & half, and cream)
3/4 tsp. salt
1/2 tsp. black pepper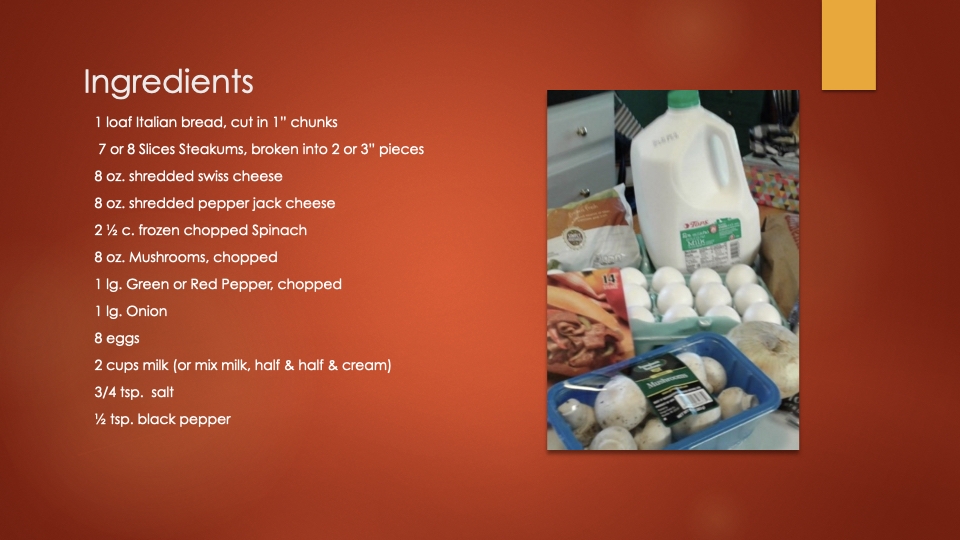 Step 1
In a large skillet, sautee onions, pepper, and mushrooms until halfway cooked. Add Steakums (or meat of choice) and spinach, stirring until cooked. While vegetables are cooking, coat 9x13" baking dish with cooking spray. Layer half the bread pieces, topped with half the veggie & meat mixture, then half the cheese. Repeat layers one more time.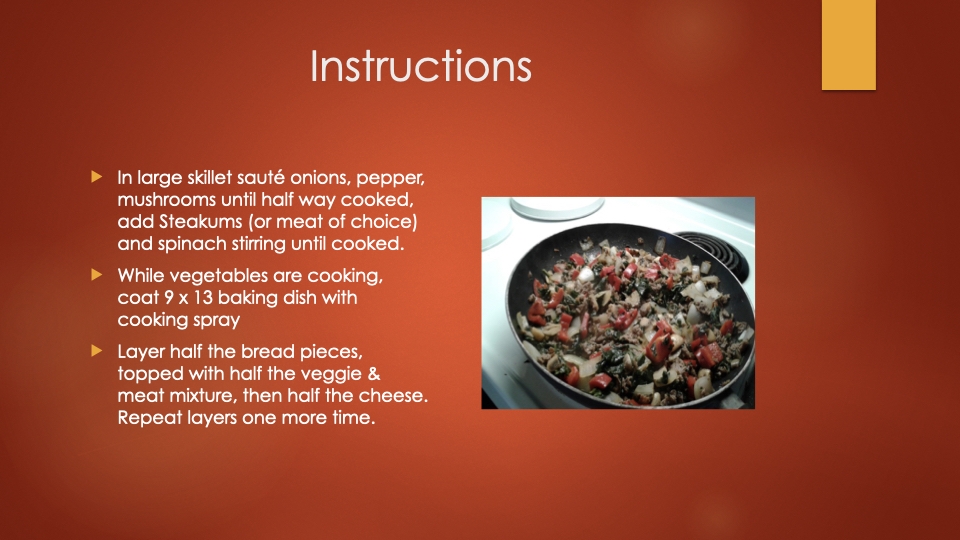 Step 2
In a medium bowl, whisk eggs, milk, salt and pepper together. Evenly pour egg mixture over layered mixture. Cover with aluminum foil. Refrigerate at least 4 hours or overnight (overnight is best).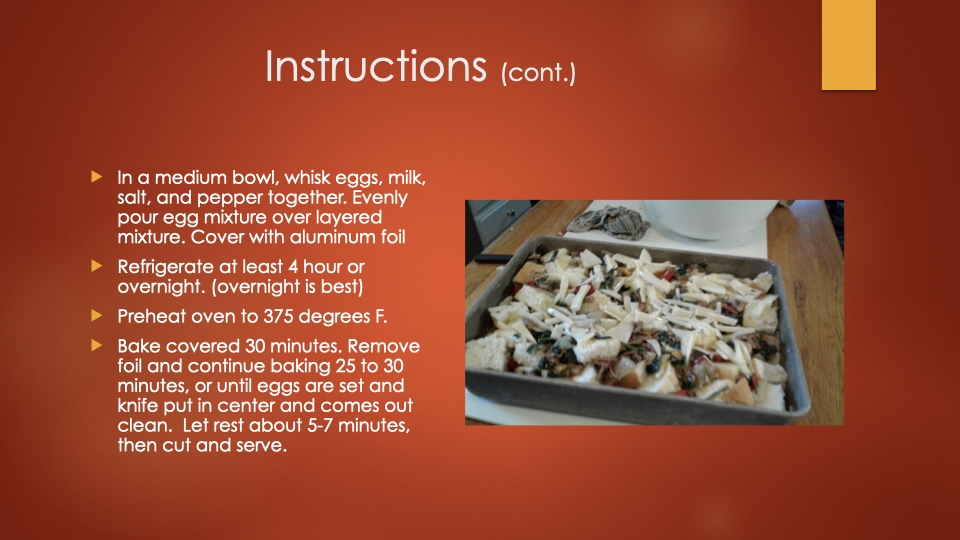 Preheat oven to 375 degrees F. Bake covered for 30 minutes. Remove foil and continue baking 25-30 more minutes, or until eggs are set and knife put in center comes out clean. Let rest about 5-7 minutes, then cut and serve.
Notes & Tips
- The veggies can be changed to any you have or like such as broccoli, kale, asparagus, etc.
- The meat can be changed to any you have or like such as ham, bacon, sausage, hamburger, etc. (8-12 oz. cooked)
- The milk can be mixed with half & half or cream to make this dish much richer.
- The bread can be changed to any you have or like such as white bread, challah, brioche, etc.
- Baked strata can be frozen and reheated.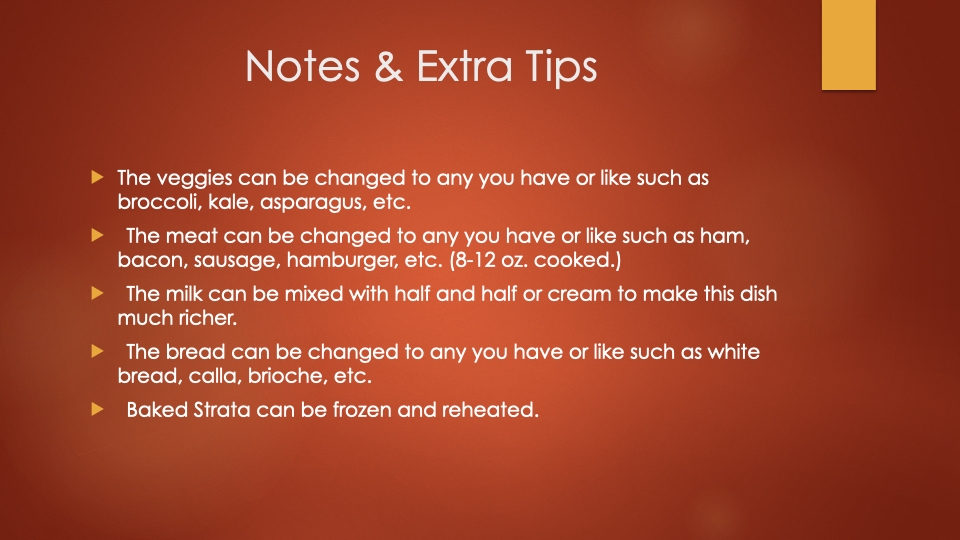 Thank you Esther for sharing this delicious recipe!
Join us every Sunday for more fun recipes, activities, travel trips, and good times. We have a VTE every Sunday evening at 7:00 EDT.
Cheers!