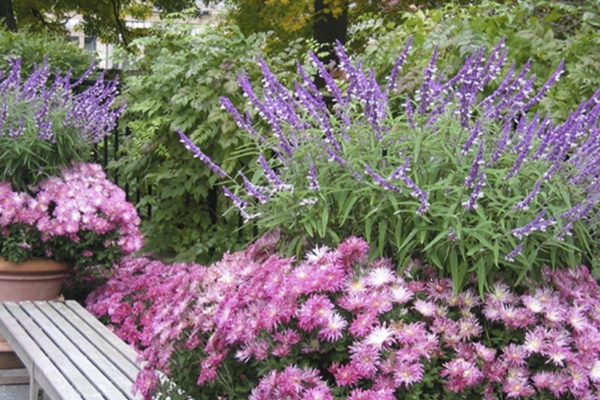 American Gardens
Published by
Kayleigh Ebenrick
on January 27, 2021
Anyone who enjoys immersing themselves in botanical beauty will be happy to know that the United States is full of amazing gardens ready to explore. Evergreen Club member Mary W. has visited a number of these gardens, and gave us an informative and visually stunning presentation of some garden locations that are well worth a visit. Take some time to stop and smell the roses - and enjoy browsing the presentation below!
You can also view the full presentation on the Evergreen YouTube channel here: https://youtu.be/wOprNliv89s
Hershey Gardens
Located in Hershey, PA, Hershey Gardens is full of spectacular floral scenery that was designed by Milton S. Hershey for his wife, who was an avid gardener. These gardens contain lots of roses in particular, along with a beautiful Japanese garden. Lots of sculptural features are there as well, and the gardens are very kid-friendly.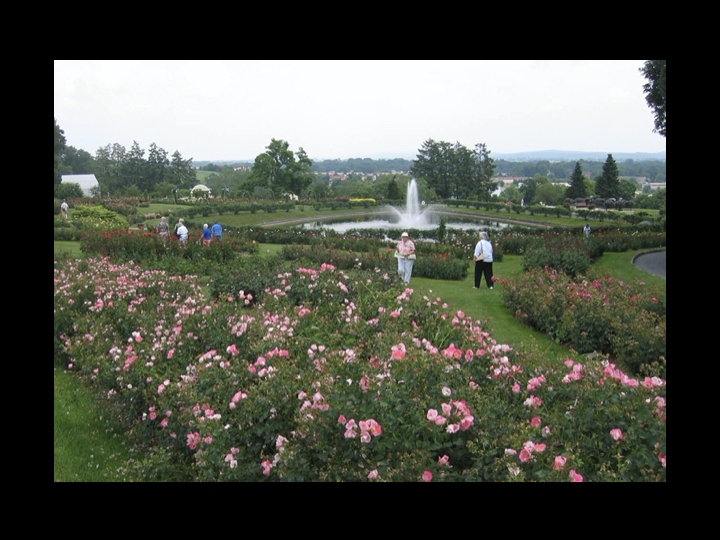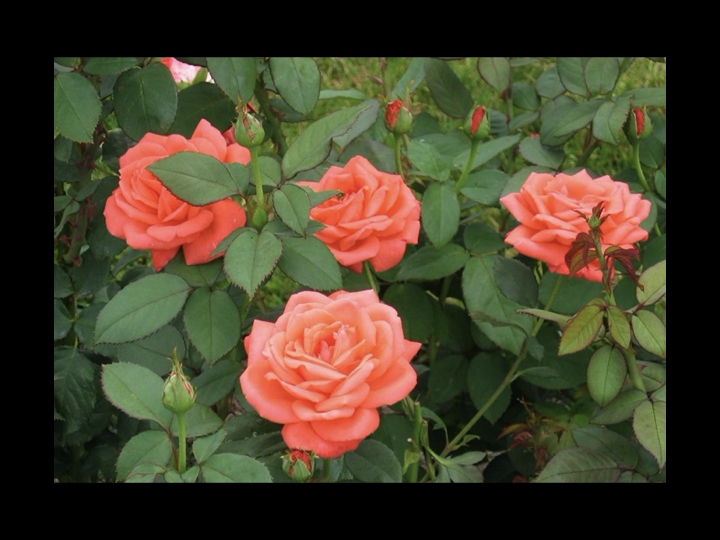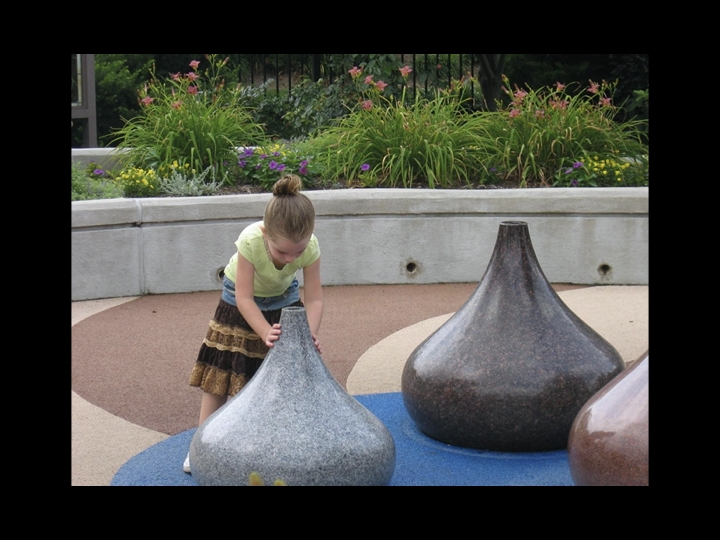 Longwood Gardens
The Longwood Gardens in Kennett Square, PA, are also wonderful to visit. Owned by the Dupont family, these gardens were originally built on their home property and are especially famous for their fountains. Both summer and fall provide their own unique seasonal aesthetics. Also included on the property is a conservatory and a lovely waterlily pond.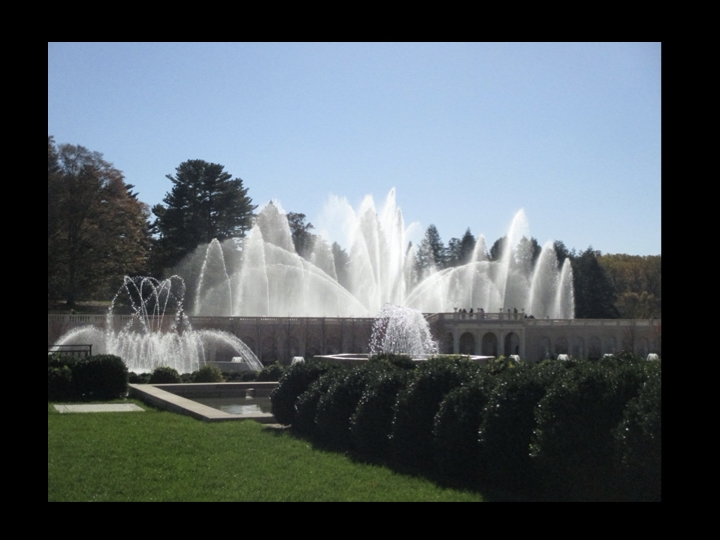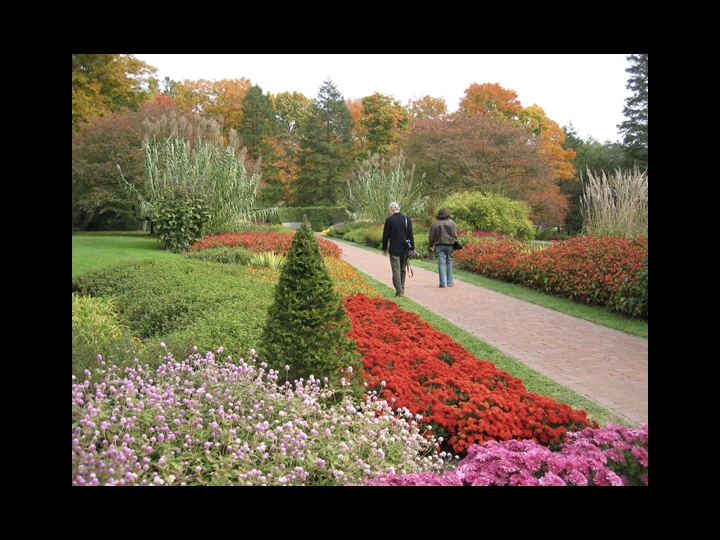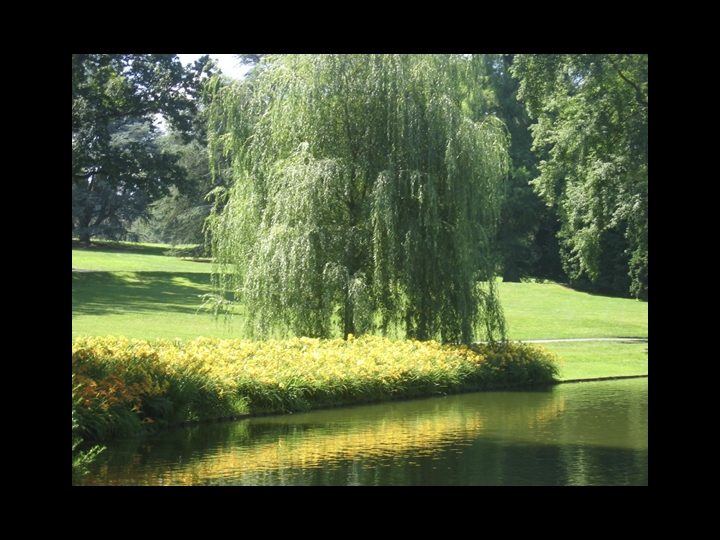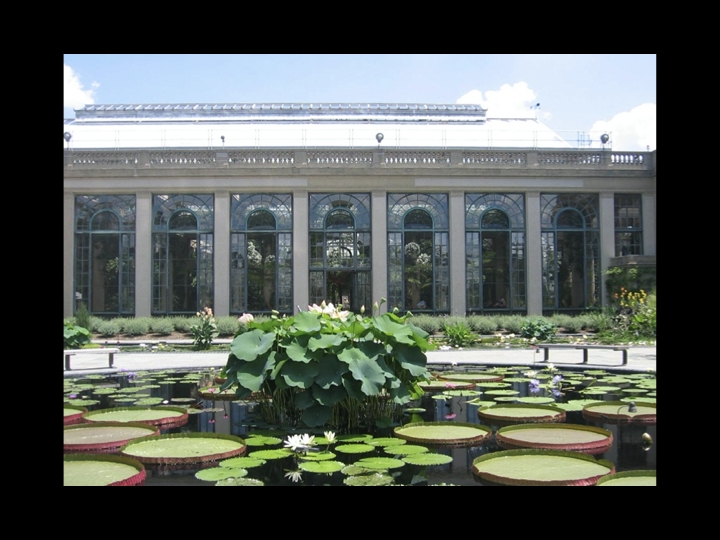 Children's Gardens
There are also numerous Children's Gardens to enjoy, including Tyler Arbor Garden which is connected to the Dupont property in Winterthur, PA. Another is located at the Dallas Arboretum in Texas. They offer delightfully whimsical places for children to explore nature, with treehouses, mazes, sculptures, and more!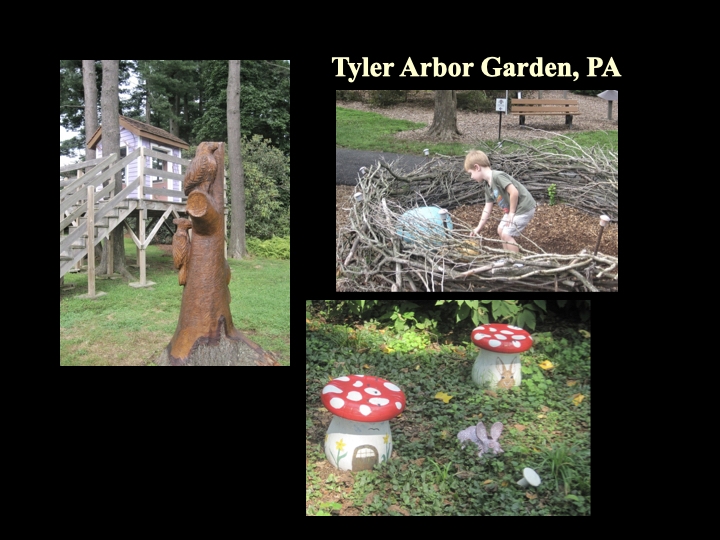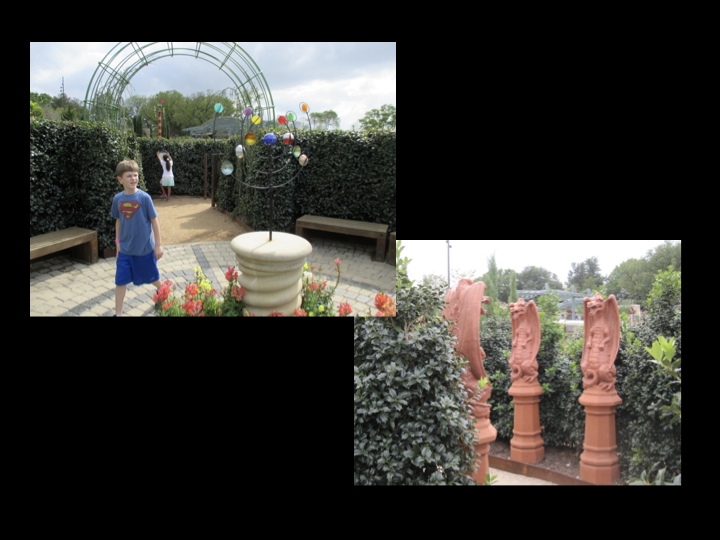 Steweart Johnson Cetner for the Arts
Trenton, NJ is home to the Steweart Johnson Center for the Arts is essentially a sculpture garden. A lot of the sculptures are based off of famous paintings and photographs, some of which you will definitely recognize! There are more abstractly designed sculptures as well.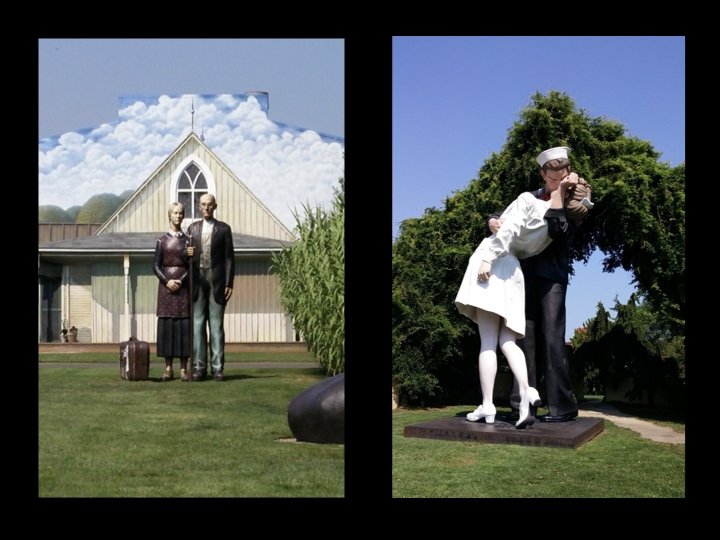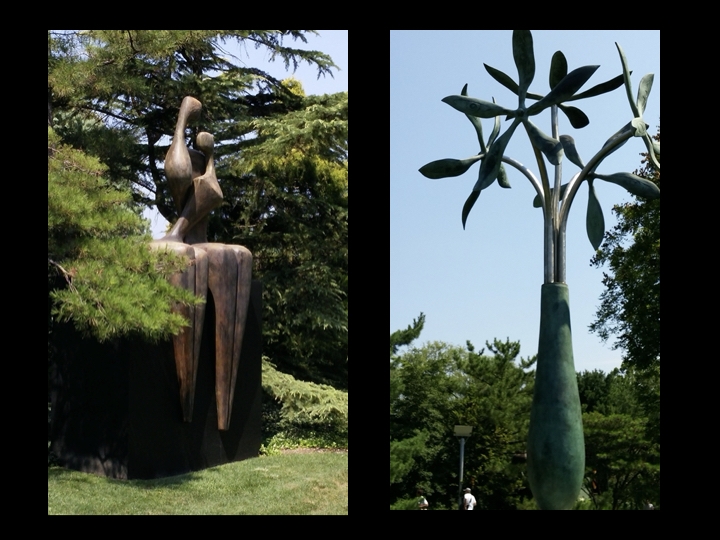 Bellingrath Gardens
In Mobile, AL, you will find the Bellingrath Gardens. Built on an estate, there is a river running through it with incredible landscaping along its banks. Their greenhouse contains orchids and other colorful plants.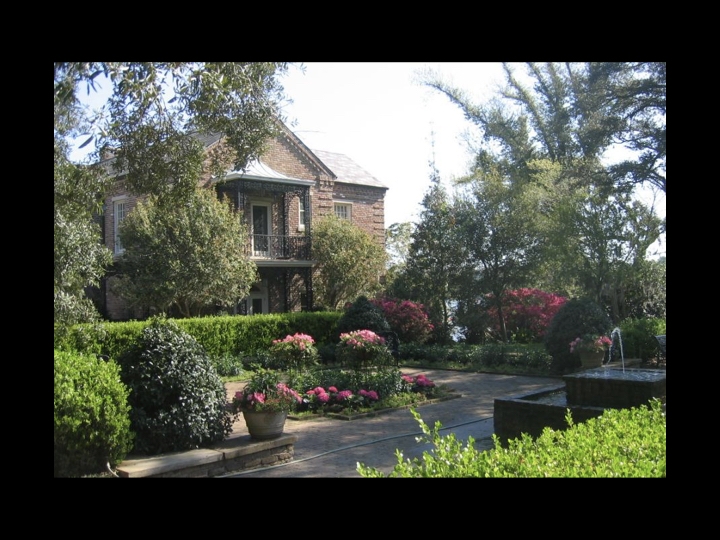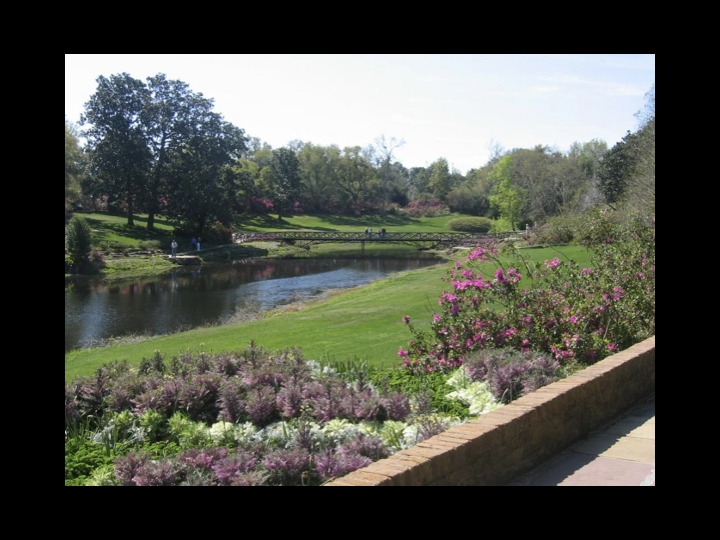 Charleston, SC
While it isn't a garden per se, the city of Charleston is a sight to behold in the springtime - complete with decorative window boxes, vine covered buildings, and blooming Dogwood and Tulip Magnolia trees.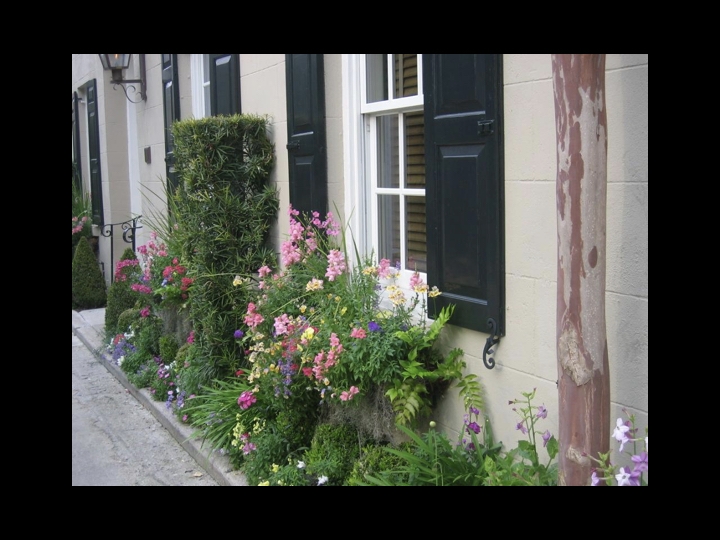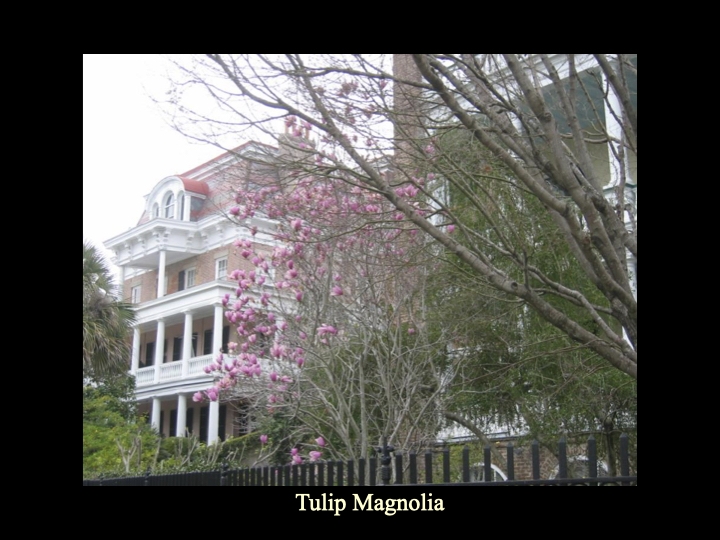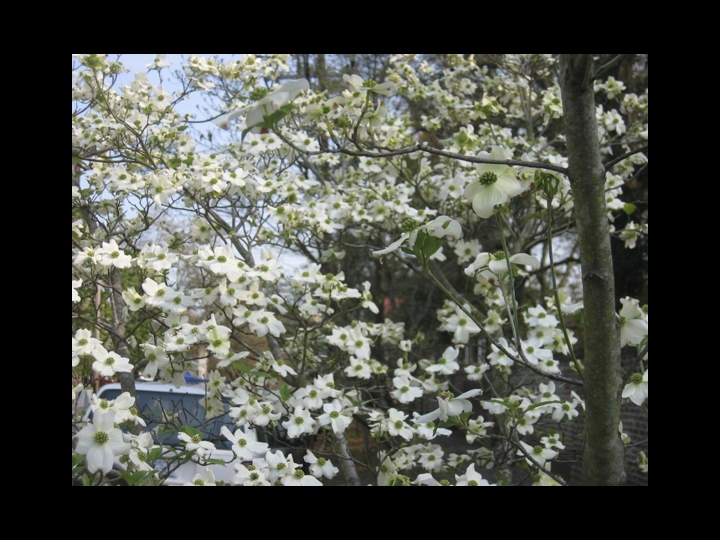 Magnolia Plantation
Also in Charleston, SC is the Magnolia Plantation with its lovely Cypress trees and Azaleas. The also have a Charleston Flower Show - look at those gorgeous dresses!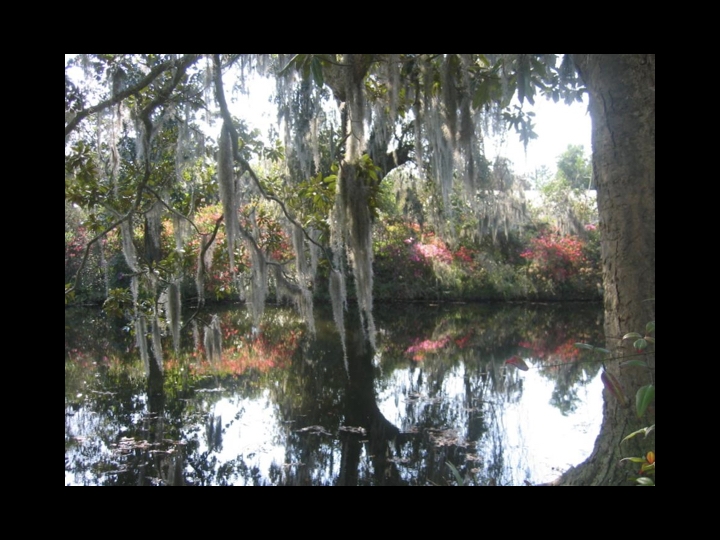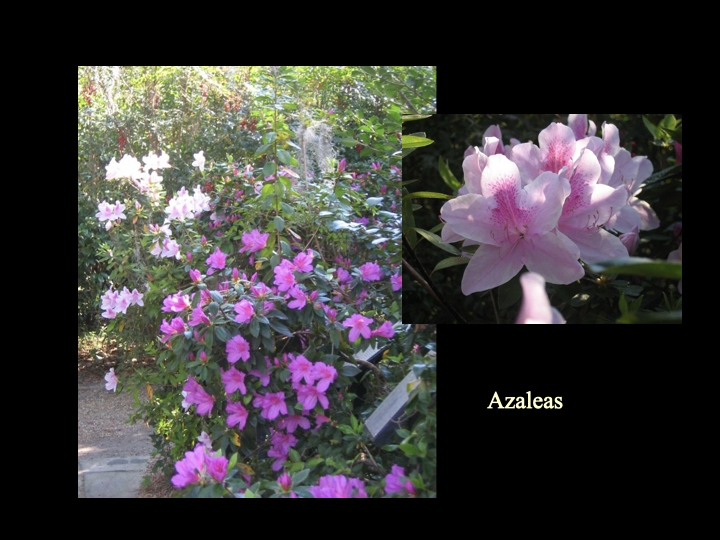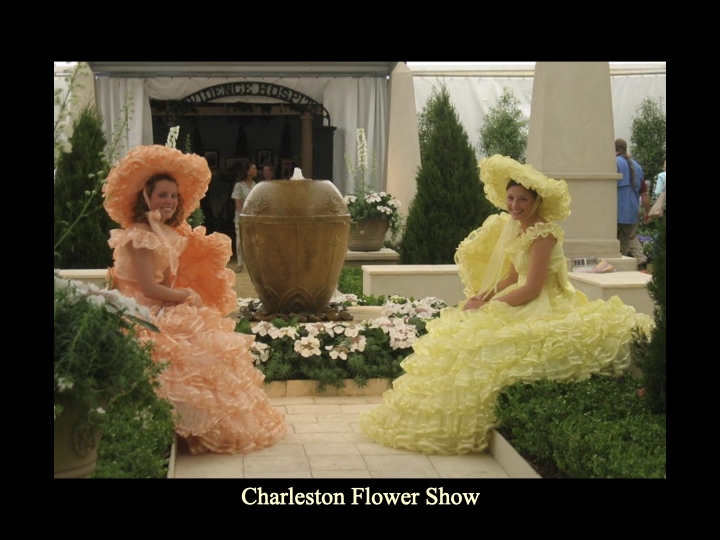 Garvin Woodland Garden
Ginter Garden is located in Hot Springs, AR. While not containing as many colorful blooms, Mary thought their fall flower show was fun to see. They also have some picturesque lake views.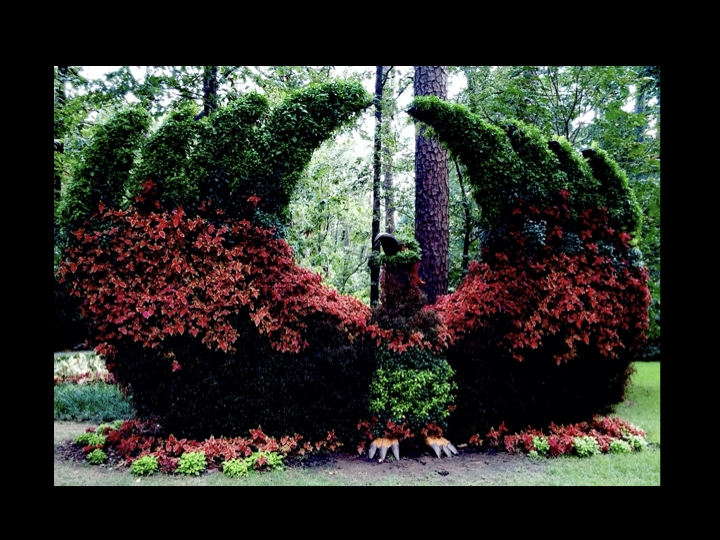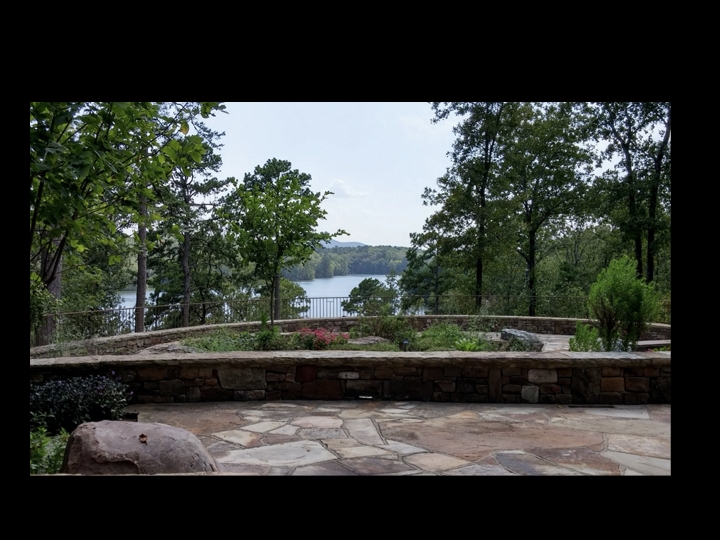 Butterfly World
Butterfly World in Coconut Creek, FL houses plants that specifically attract butterflies. Their enclosed area also has some birds!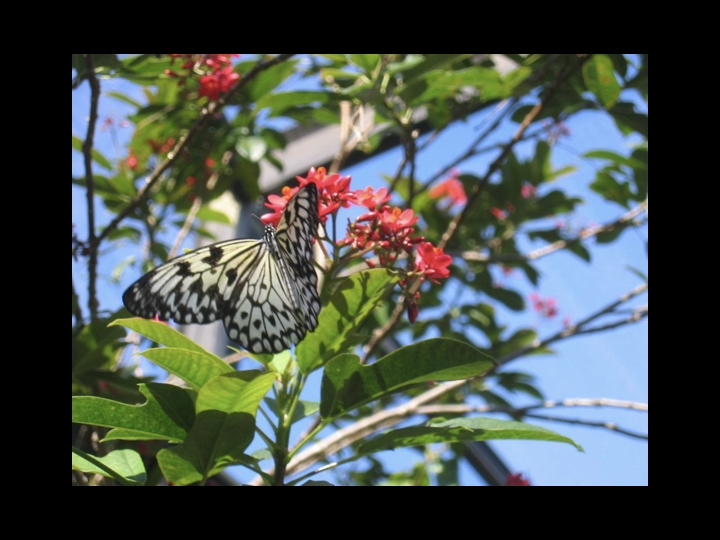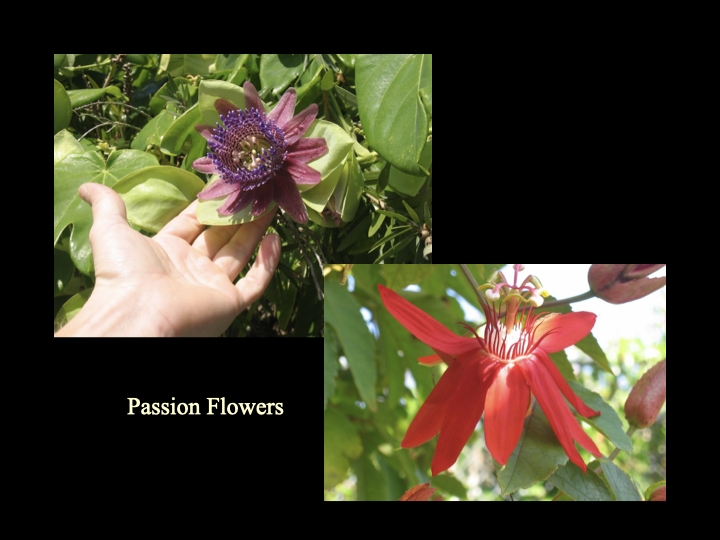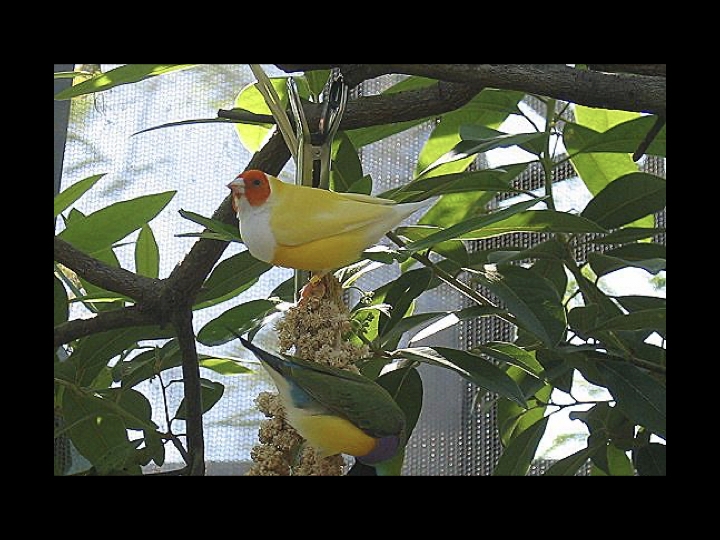 Japanese Tea Gardens
If you love Japanese-style gardens, head to San Francisco, CA or Fort Worth, TX! At these gardens, you can visit a scenery complete with beautiful Japanese Maple trees, elegant bridges and pagodas, and water features.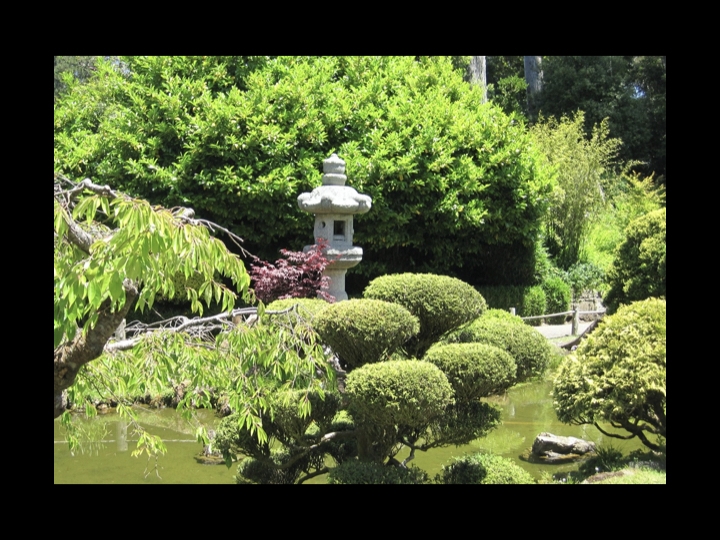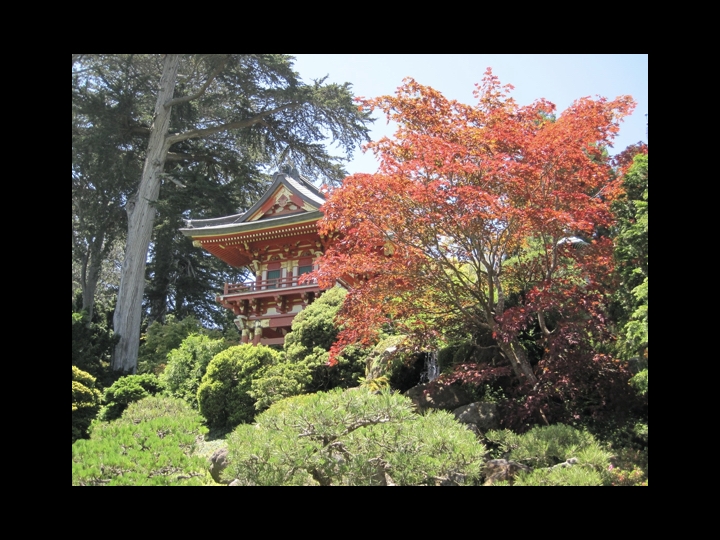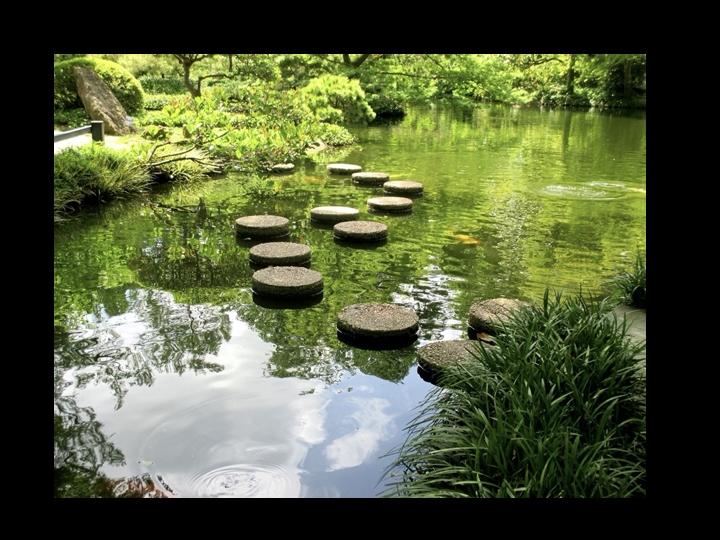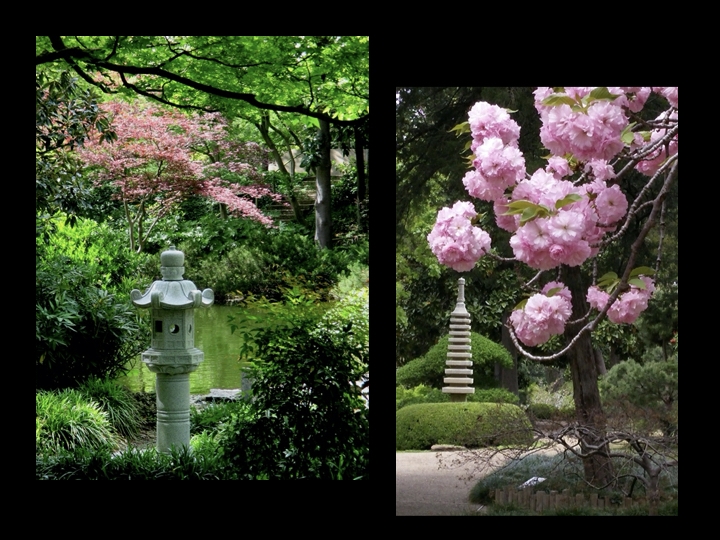 Desert Gardens
For a unique garden experience, Arizona contains some amazing desert gardens. Right outside of Tucson, AZ, is the Arizona-Sonora Desert Museum. This desert garden is full of wild cactus, hummingbirds, and stunning views of the desert. Saguaro National Park also includes Saguaro Cactus, which are a protected plant species that can survive for hundreds of years.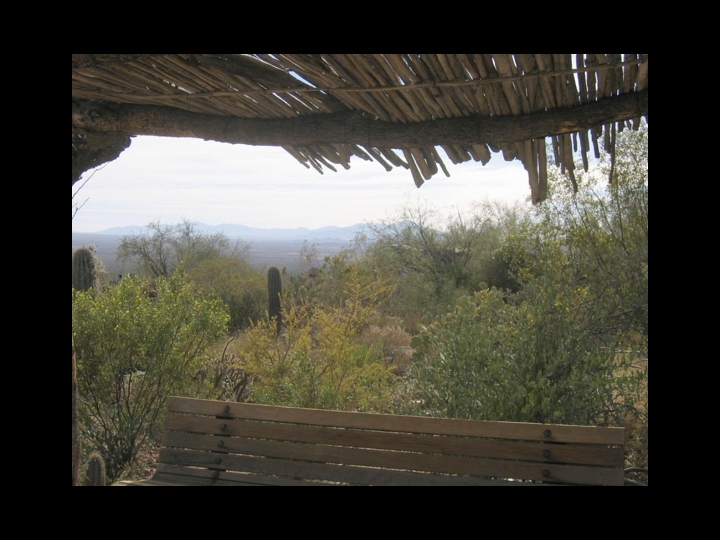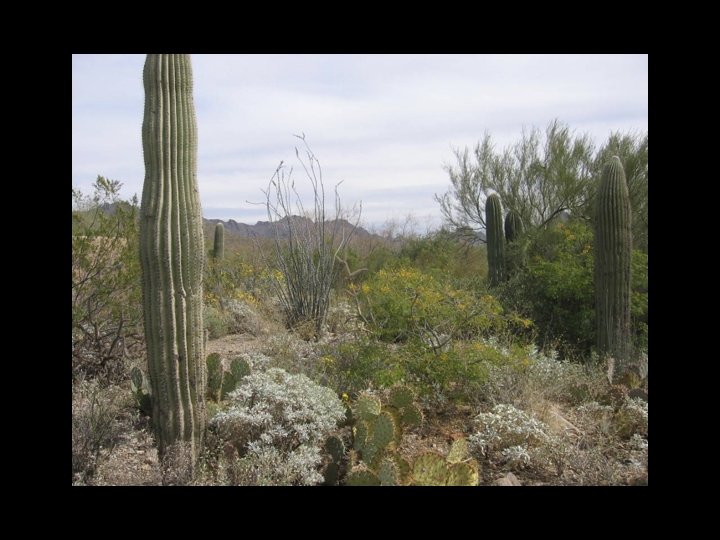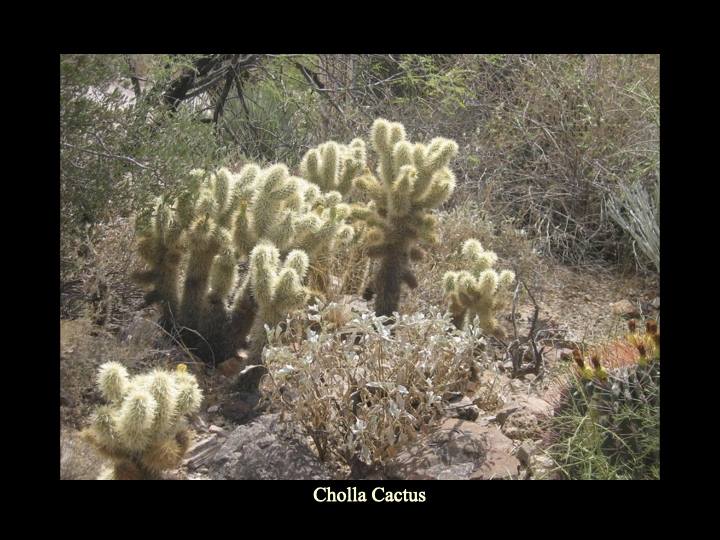 Tohono Chul is a restaurant in this area that also has beautiful desert plants to view while you enjoy your meal.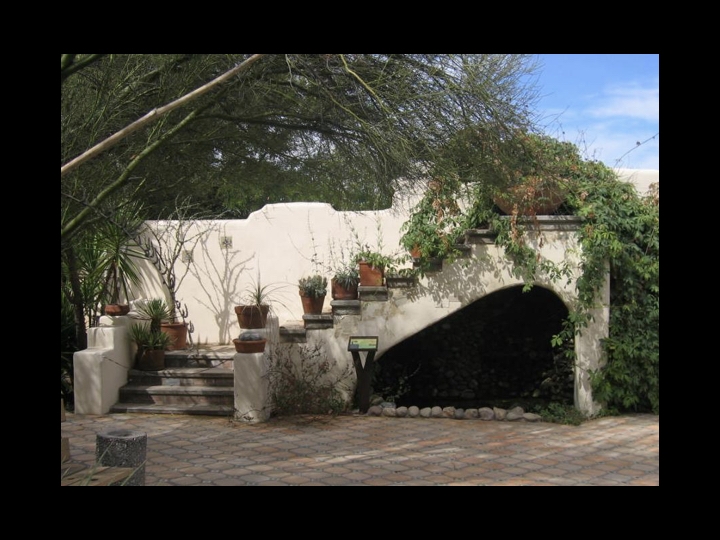 Hawai'i
The state of Hawai'i itself could easily be considered one large garden, with all of it's gorgeous colorful plant life. Bougainvillea, African Tulips, and many other flowers thrive in the rich volcanic soil of this region. Many of Hawai'i's plants now considered "native" were actually brought over from other countries.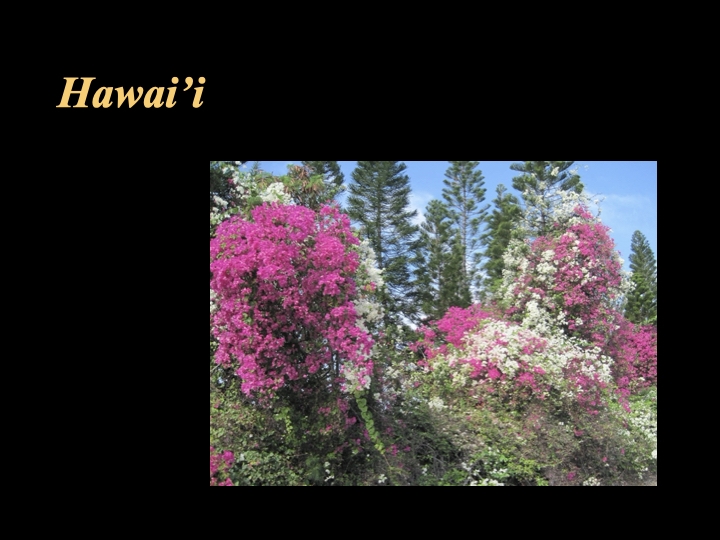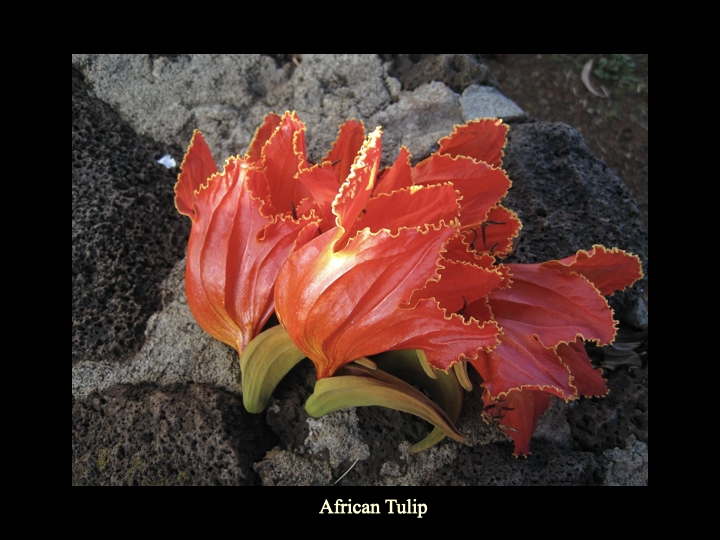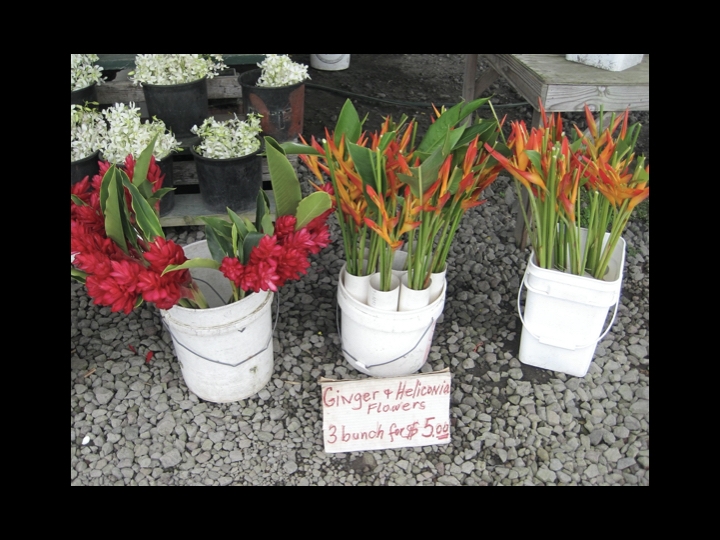 The Tropical Botanical Garden in Hilo is set on Onomea Bay, and has opportunities to view all kinds of unique tropical plants.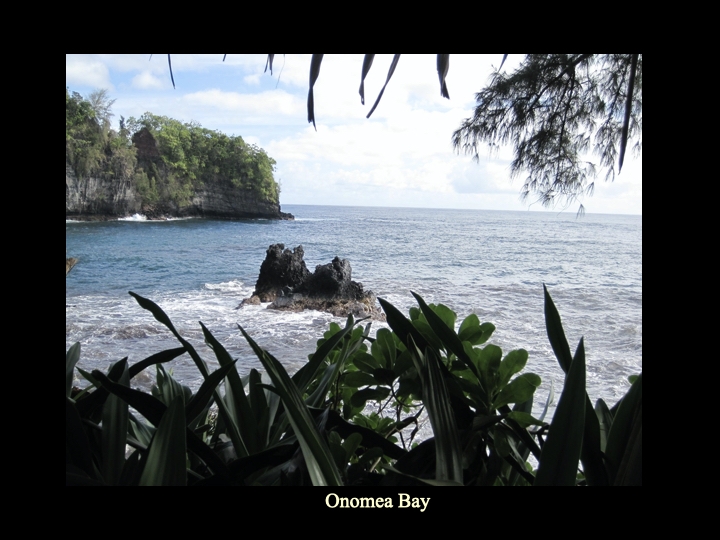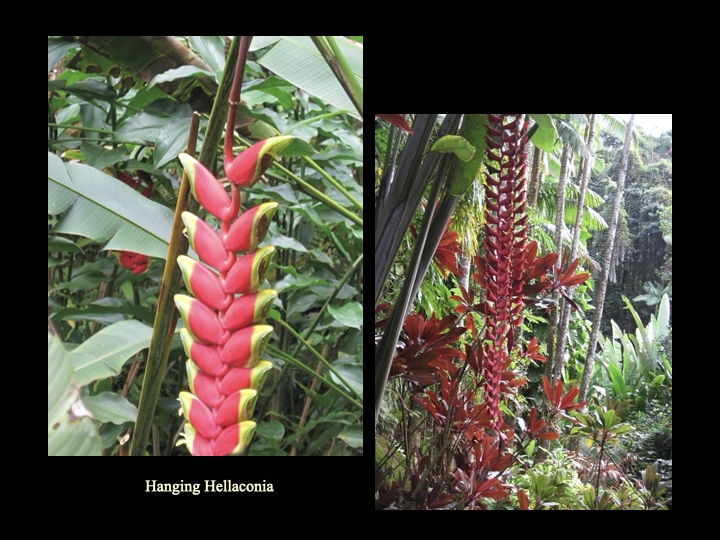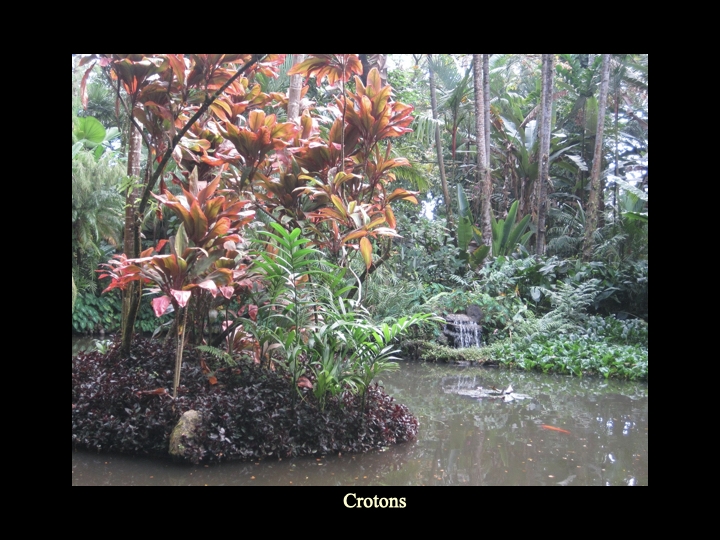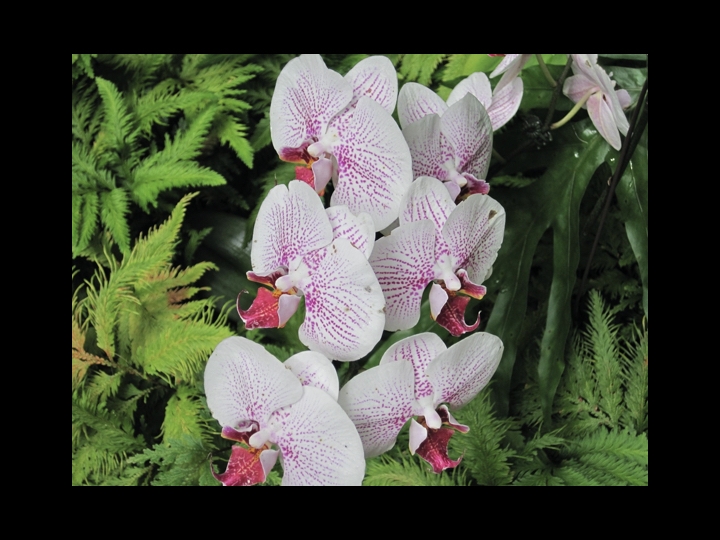 On the island of Kauai, the Na 'Ainia Kai Garden is another site to take a look at. This garden has a wide variety of things to observe, including sculptures, fruit orchards, and flowers. Plumeria is a very common plant here, along with Rainbow Shower Trees. There are also various areas that have been constructed to resemble different geographical locations.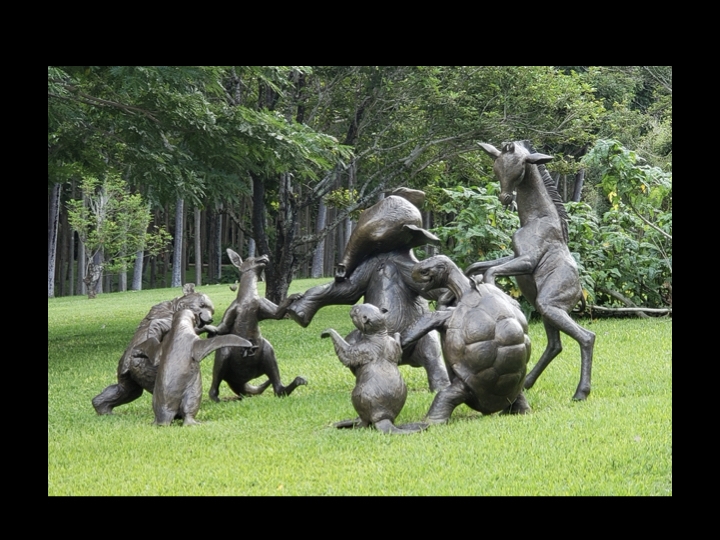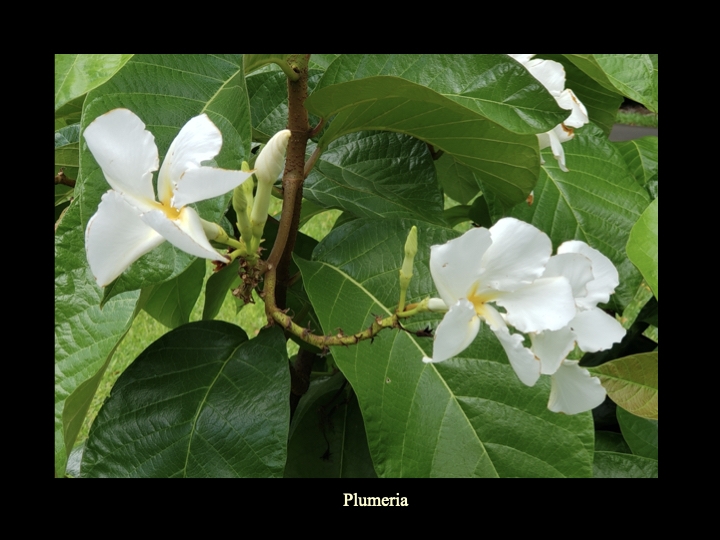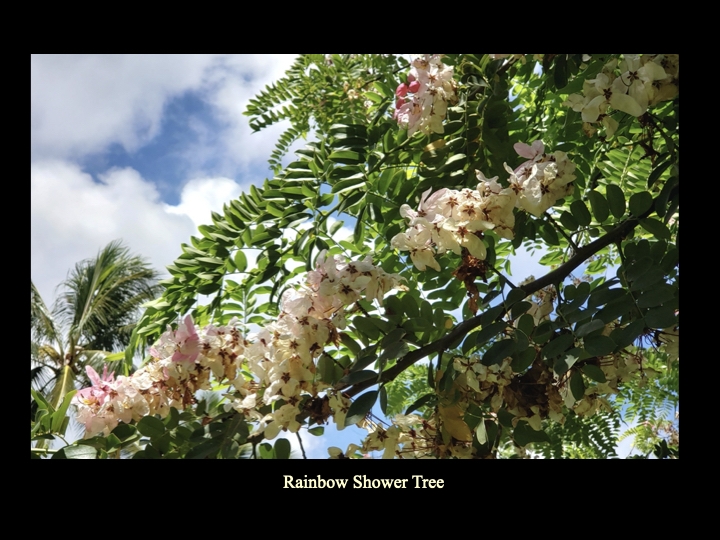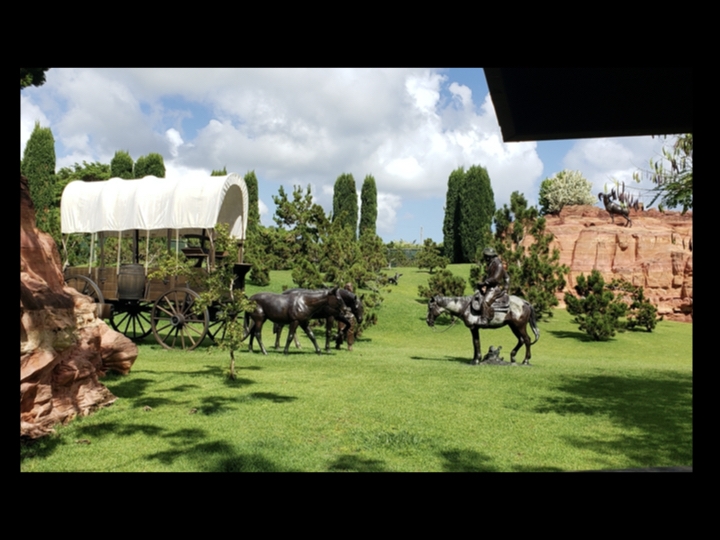 Dallas Arboretum & Botanical Gardens
The Dallas Arboretum & Botanical Gardens is one of the top 10 gardens in the world - definitely somewhere for anyone with a green thumb! It was donated to the city by the DeGolyer family and is about 67 acres of property. They also grow a variety of vegetables, which they cook and offer samples of to show all the things you can grow in your own Dallas garden. There are also trail gardens, fern gardens, water features, and statues throughout the garden area.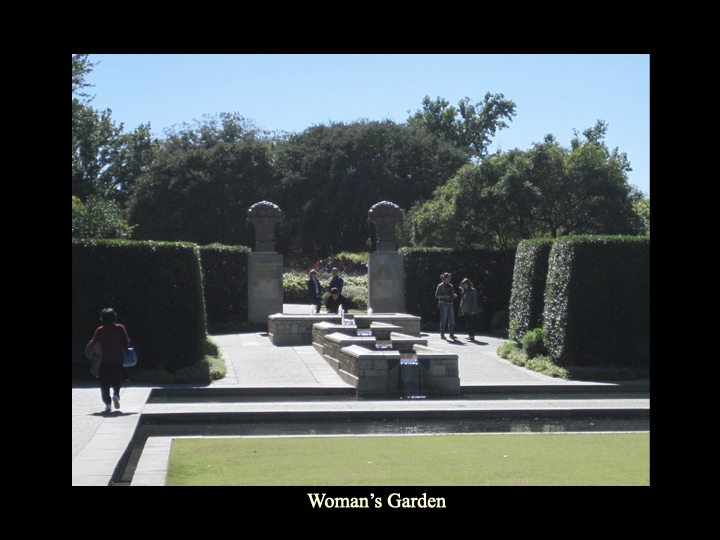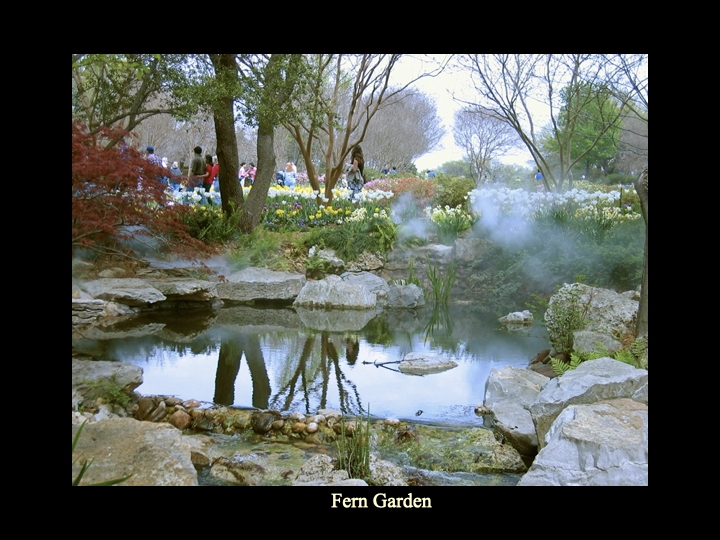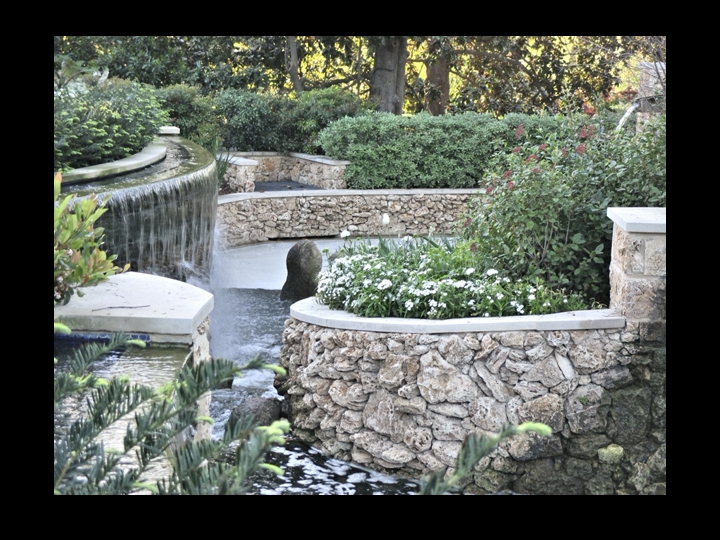 The different seasons provide a variety of visual experiences, from flowering trees in the spring, to a Pumpkin Village in the fall, and a Twelve Days of Christmas exhibit in the winter.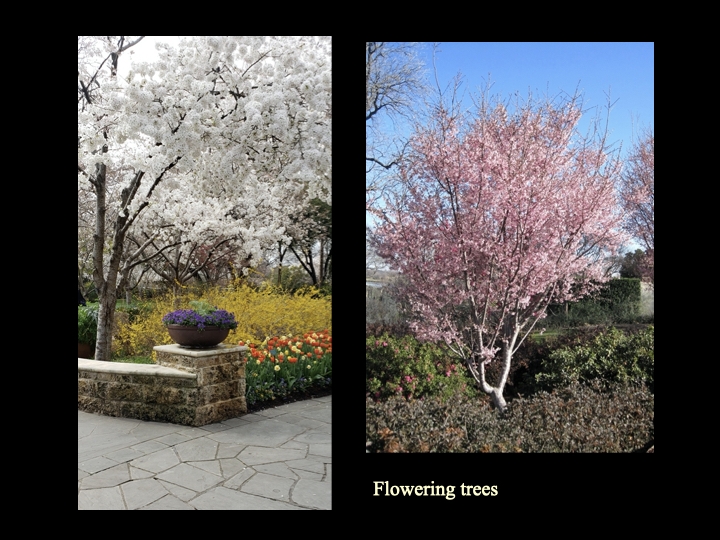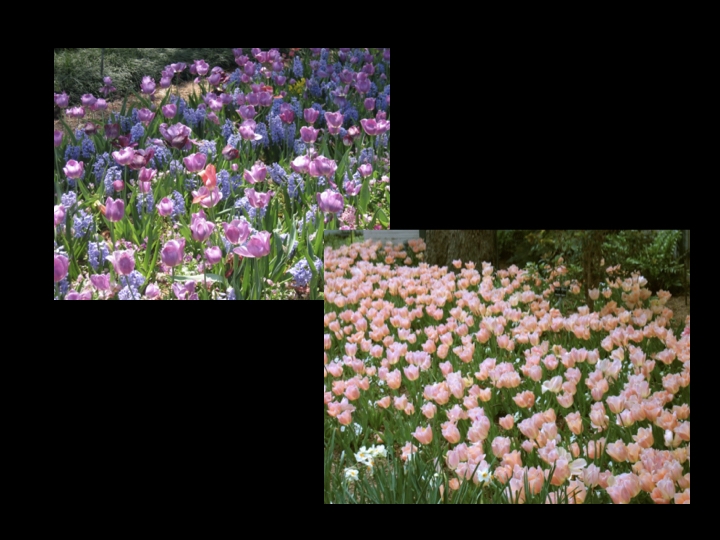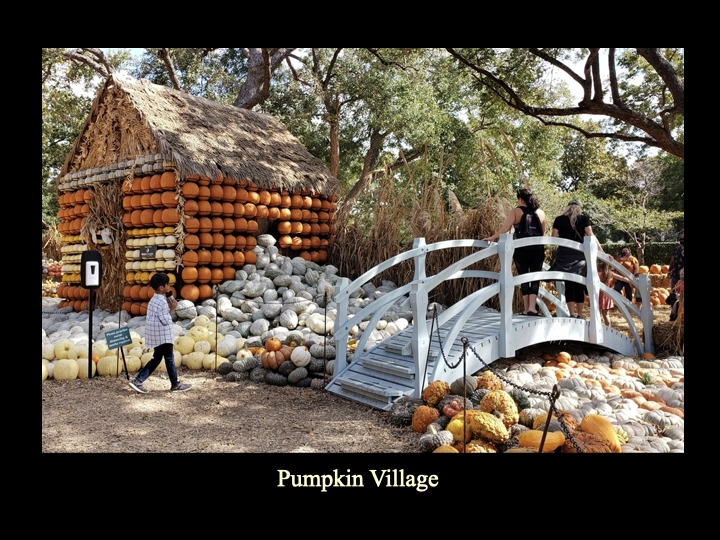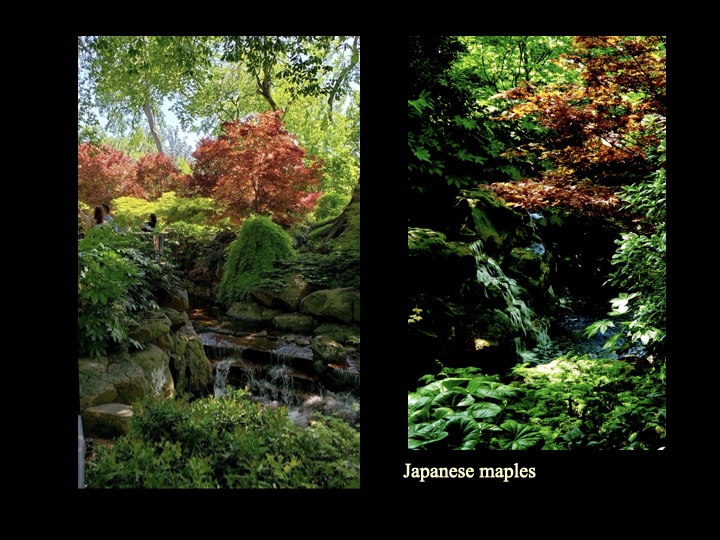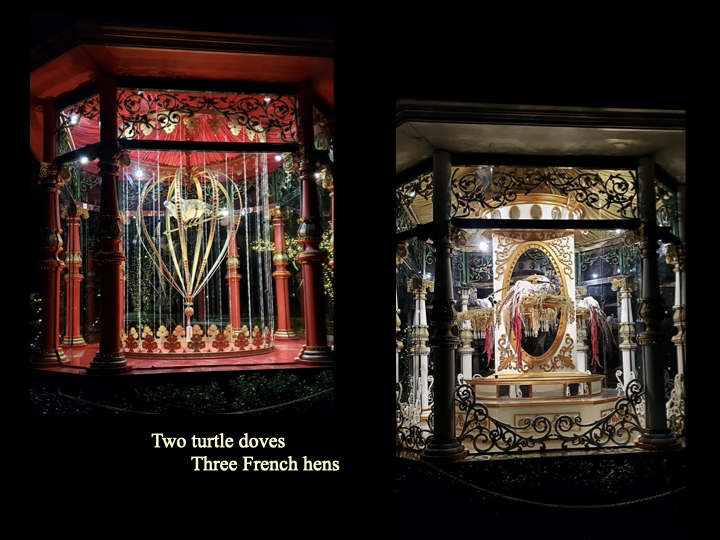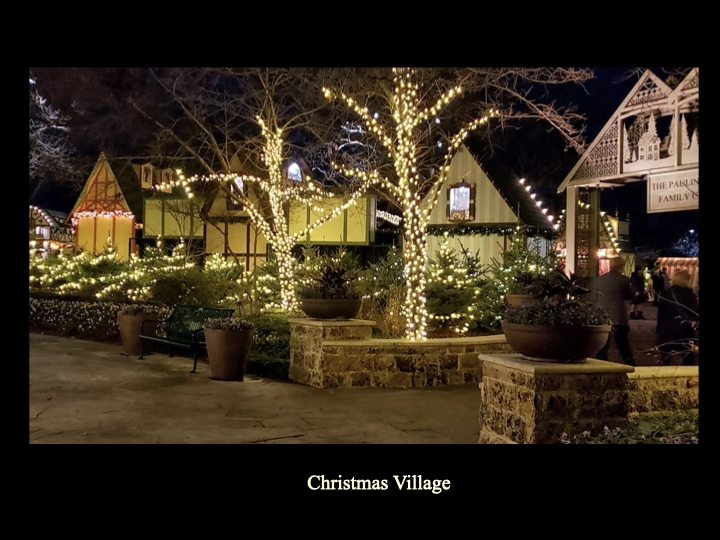 Different artists are also exhibited there, along with Chihuly glass sculptures.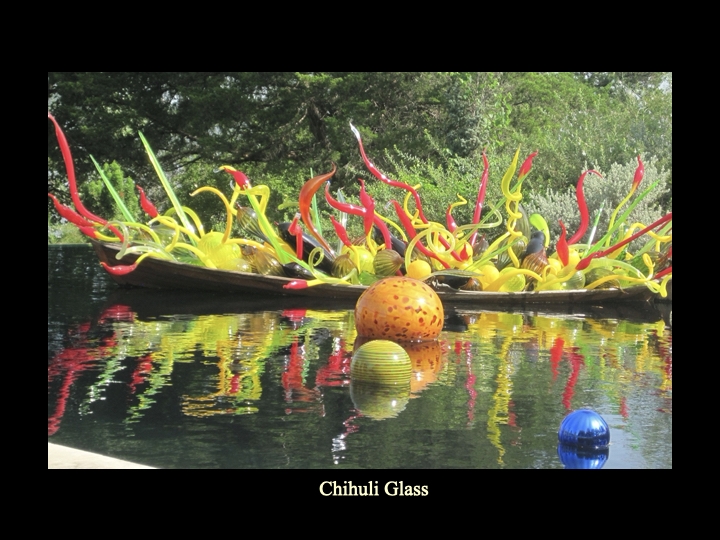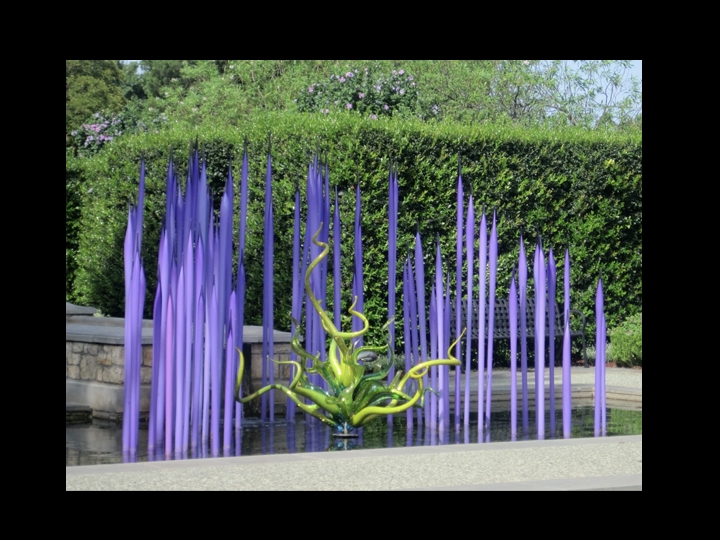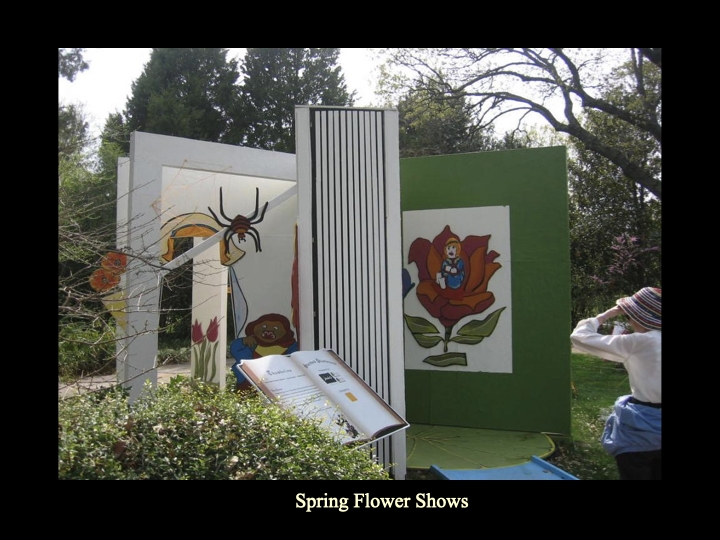 Long story short, there are quite a few gardens to choose from if you're a plant-lover travling in the U.S. If you decide to adventure near any of these areas, we highly recommend checking out some of these exquisite gardens. Thank you again to Mary W. for sharing such lovely photos and helpful information with us!
Join us next week for yet another fun-filled VTE via Zoom call. See you at 7:00pm EDT. Cheers!