Cincinnati Chili
Published by
Kayleigh Ebenrick
on February 18, 2021
To many people, the idea of chili on spaghetti is, frankly, a bit ridiculous. But to Cincinnati natives, it's a popular and delicious combination! Typically served with toppings of raw onion, beans, shredded cheddar cheese and oyster crackers, there are many restaurants in the Cincinnati area that specialize in this chili. While it is commonly used on top of spaghetti, it is also frequently seen on hot dogs, burritos, and french fries.
You can make your own version of this chili, or buy the canned version (made by Skyline Chili, one of the most famous Cincinnati chili restaurants). Here's how you can do both!
You can also view the full video presentation on YouTube here: https://youtu.be/8FXBGYq3d68
Make Your Own
You can follow the recipe below to make your own Cincinnati chili on the stovetop - you'll notice that a unique aspect of the flavor is the addition of chocolate, cumin, and cinnamon. The original Cincinnati chili recipe was brought over by Greek immigrant Nicholas Lambrinides in 1949, and these spices are an important part of it!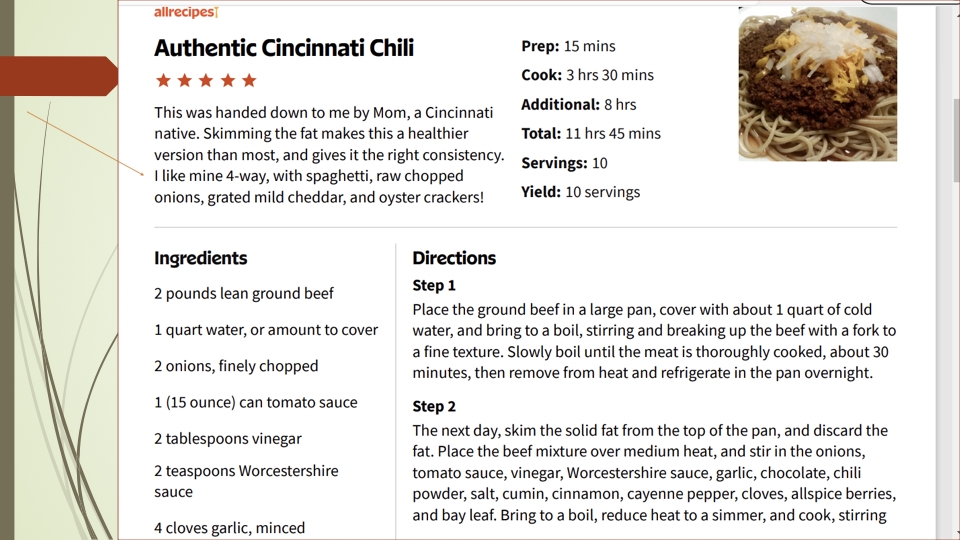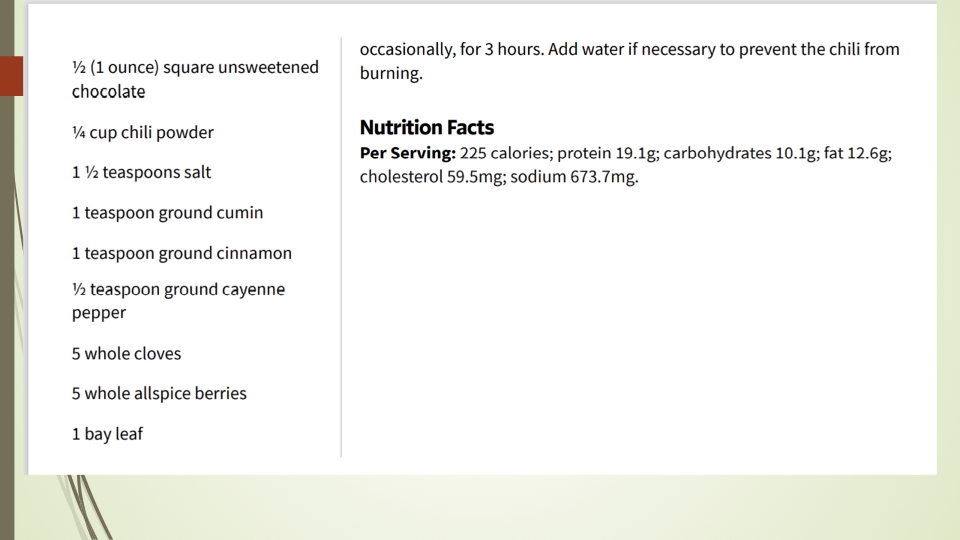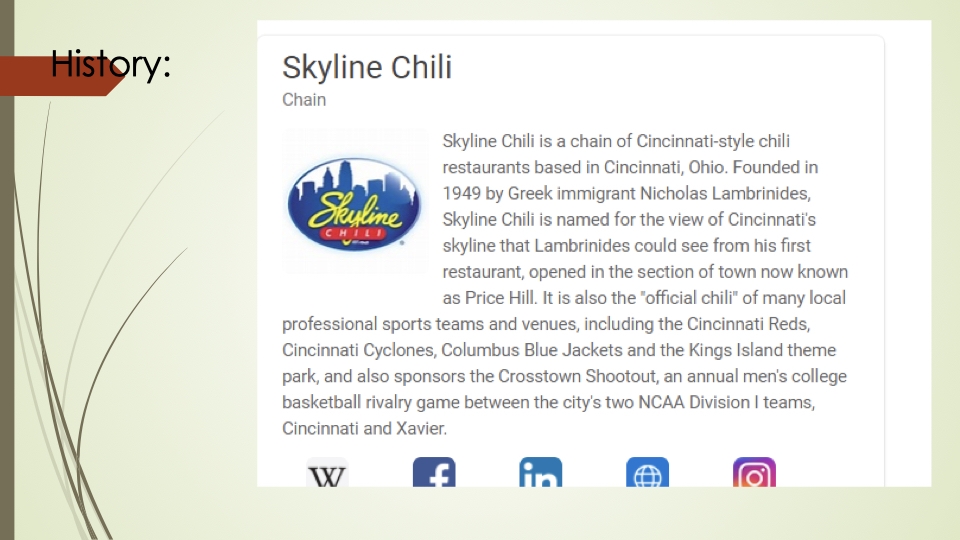 Canned Chili
As you may have noticed, the Cincinnati chili recipe takes quite a while to make...so if you're short on time, you might want to just buy the canned version! A quick Google search for "Skyline Chili" will show you where to locate it in your area.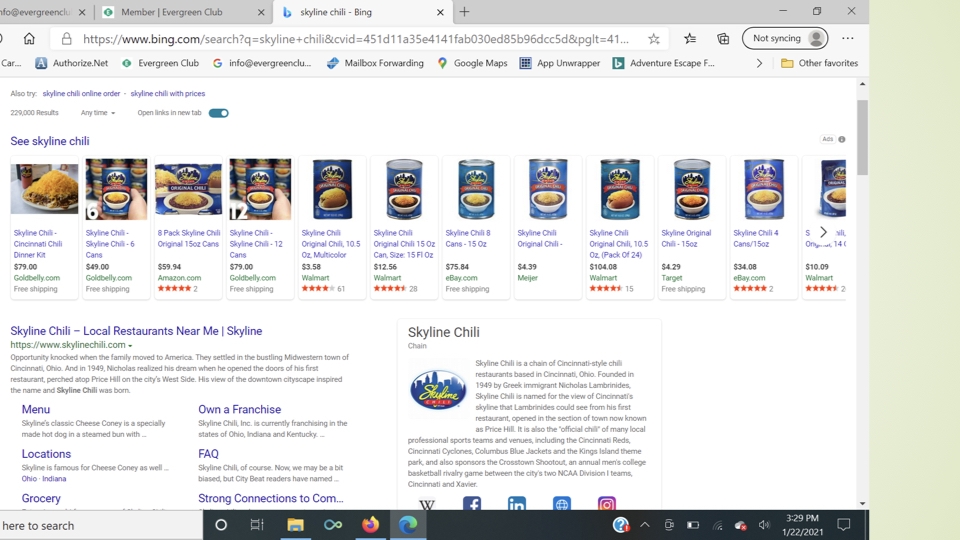 Kathleen noticed this chili was sold in stores like Walmart, Target, and Kroger - you may be able to find it at your local grocery as well.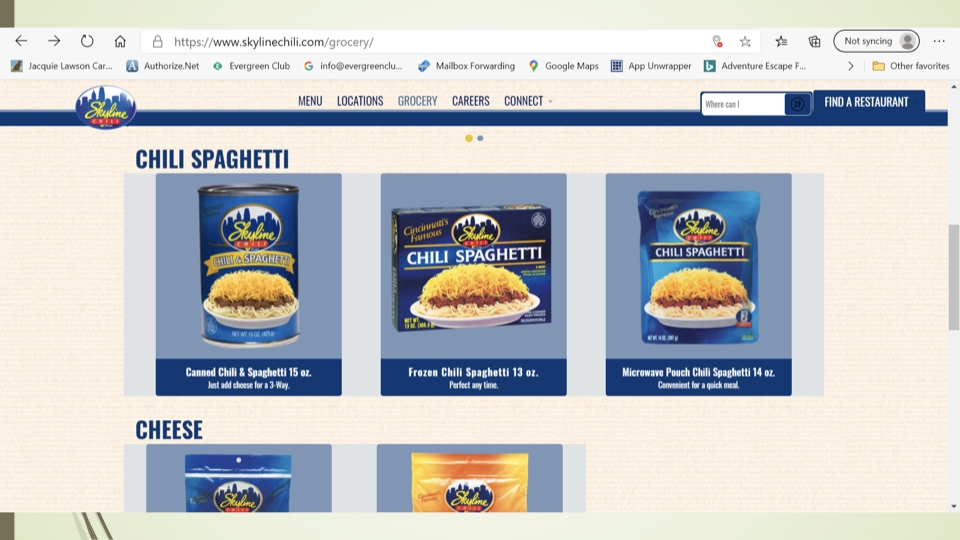 Don't forget the oyster crackers! And hot sauce, if you like a little extra kick.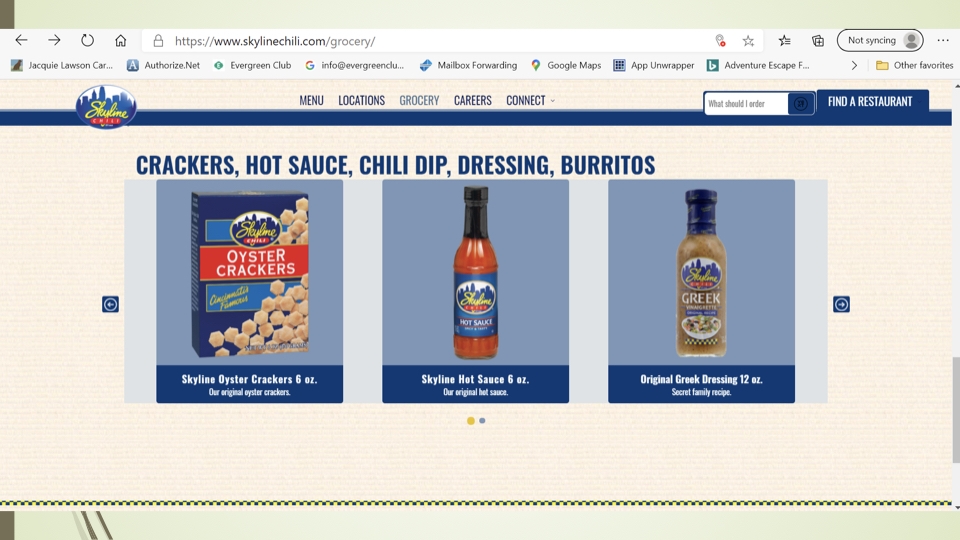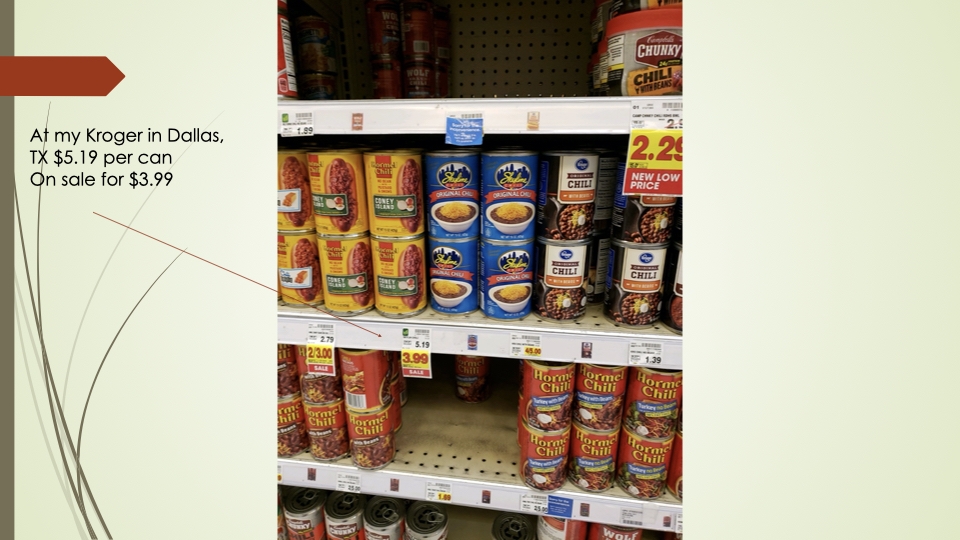 We hope you enjoy this unique recipe - thank you Kathleen for sharing!
Join us every Sunday for more fun recipes, activities, travel trips, and good times. We have a VTE every Sunday evening at 7:00 EDT.
Cheers!