Easy Chicken & Waffles
Published by
Kayleigh Ebenrick
on April 10, 2021
Satisfy your chicken and waffle cravings with this quick and easy recipe from Kathleen! Using Bisquick and pre-made chicken tenders, you can whip up a delicious batch of chicken and waffles for yourself, or a group dinner.
Ingredients:
Bisquick
Canola oil
Milk or half & half
1 egg
Chick-Fil-A chicken tenders
Maple syrup
* If you have a preferred waffle batter recipe, feel free to use that instead of Bisquick!
You can also view the video recipe presentation on the Evergreen YouTube channel here: https://youtu.be/KG4AGrHhWCo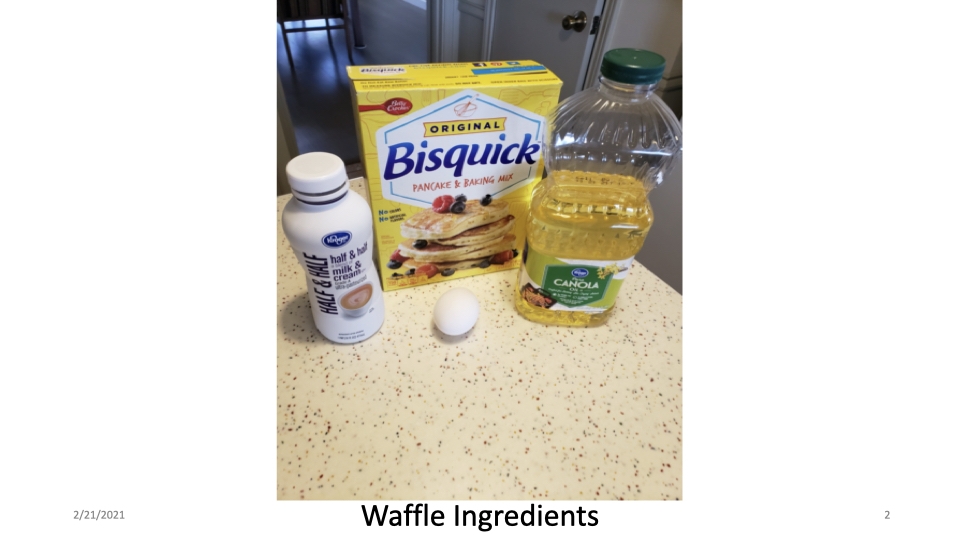 Step 1
Mix together waffle batter, and pour into heated waffle iron. Repeat as many times as needed for however many waffles you want!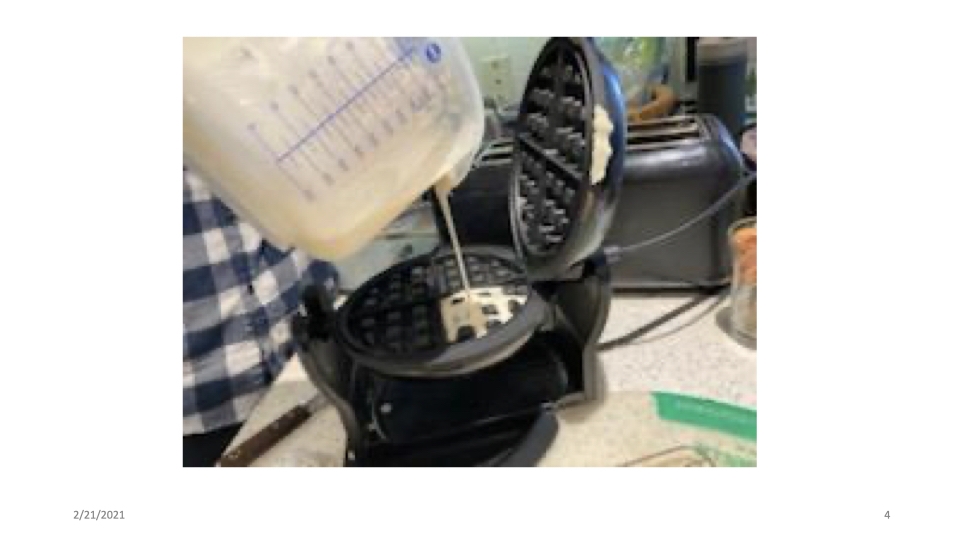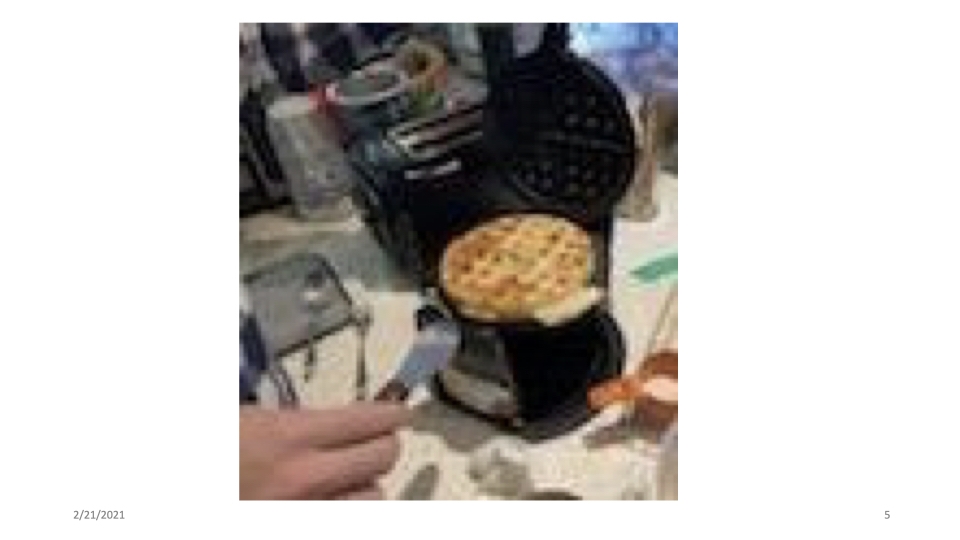 Keep some plates heating in the oven, so that the cooked waffles can stay warm as you continue making the full batch.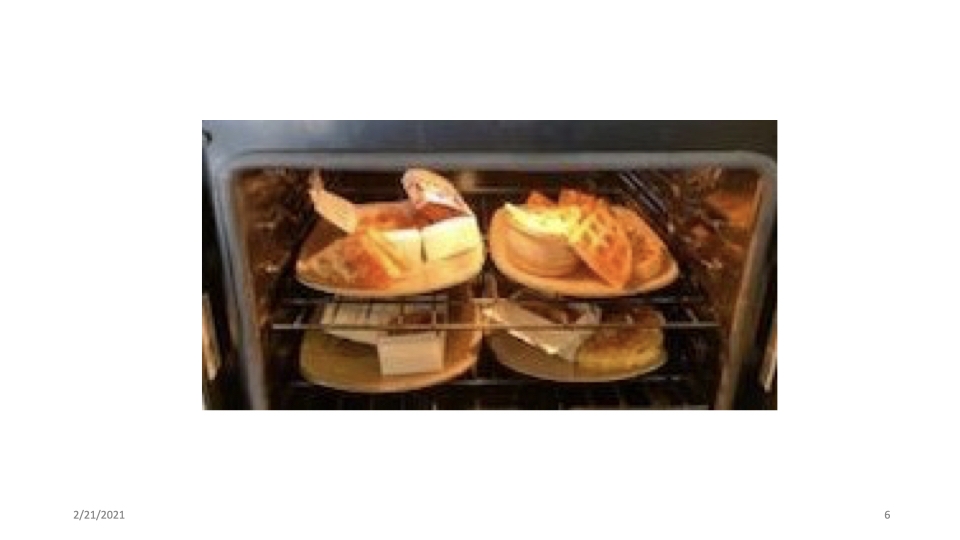 While the waffles are cooking, heat your maple syrup in the bottle using a saucepan of heated water.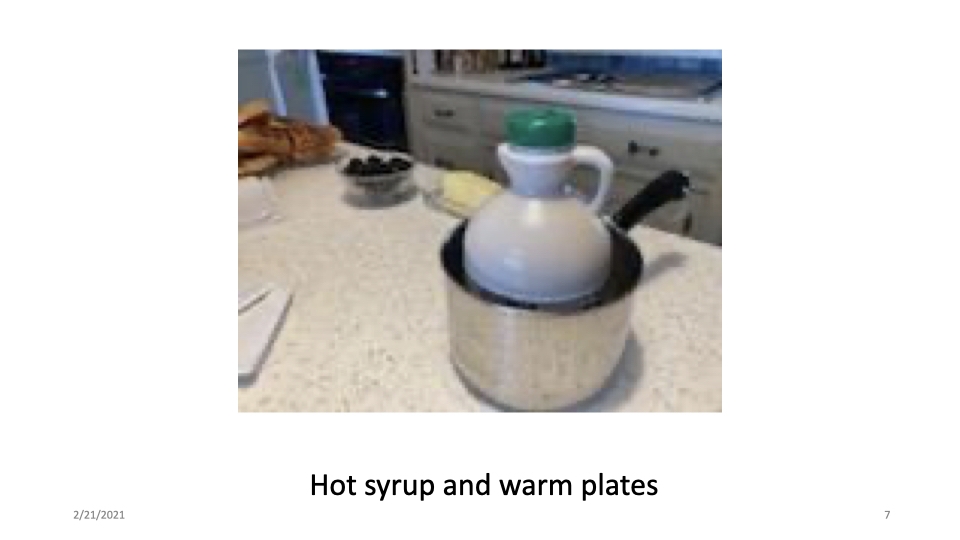 Step 2
This is the part that is the key to "easy"! Pick up some fresh chicken tenders from Chick-Fil-A, and save yourself the trouble of making them in the oven. Kathleen recommends the spicy chicken tenders - they make a great flavor combination with the sweet waffle and syrup.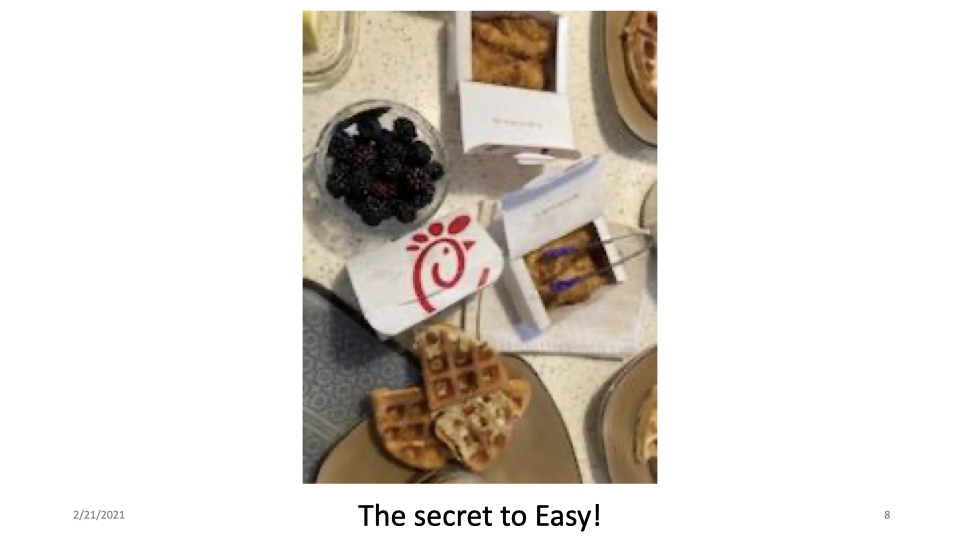 Pile the waffles with chicken tenders, fresh fruit, nuts, or whatever other toppings you enjoy. Drizzle with maple syrup.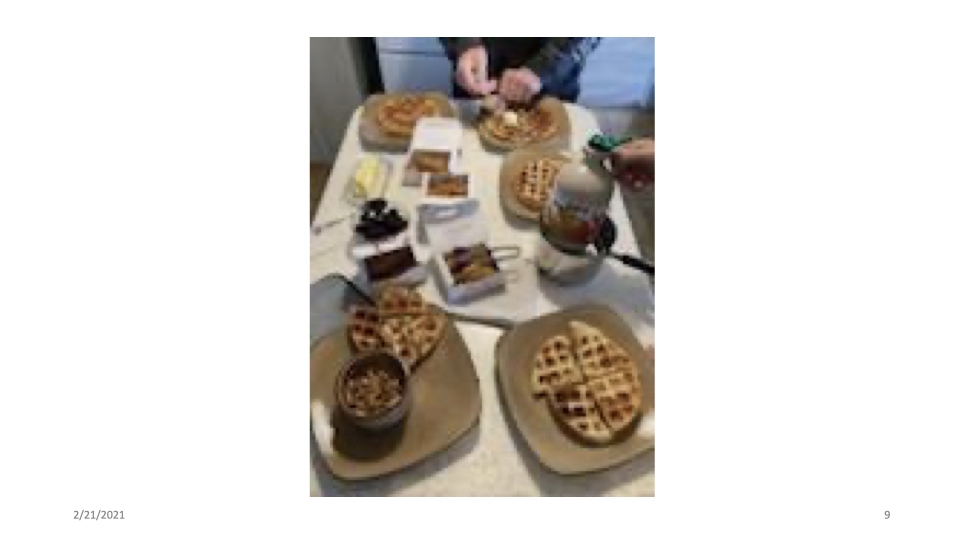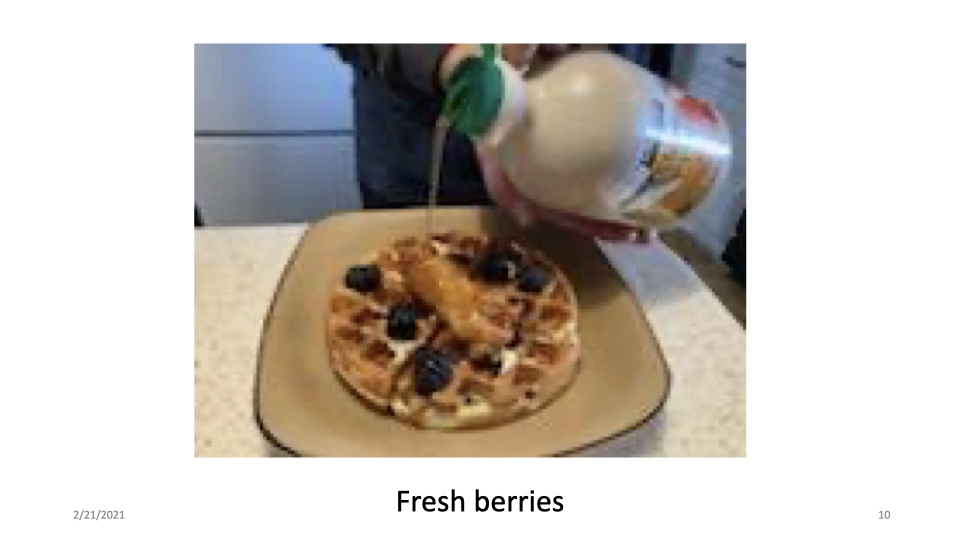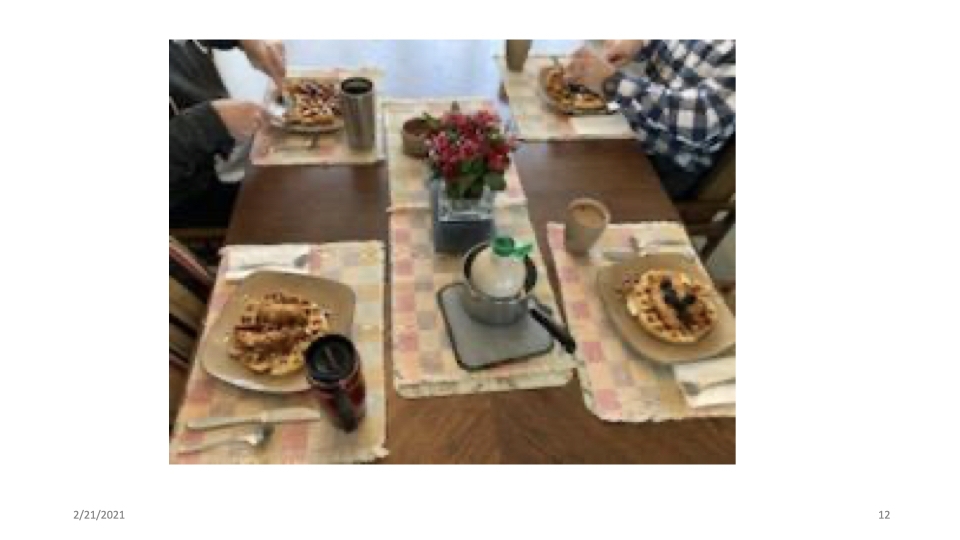 And there you have it - easy as can be! Enjoy making these for yourself, friends, or family. Thank you Kathleen for sharing!
Join us every Sunday for more fun recipes, activities, travel trips, and good times. We have a VTE every Sunday evening at 7:00 EDT.
Cheers!