New York Cheesecake
Published by
Kayleigh Ebenrick
on April 29, 2021
Sometimes all you need is a slice of cheesecake. And we've got the perfect recipe for you, straight from Sandra P.'s kitchen! This thick, creamy New York-style cheesecake is a tried-and-true recipe that can also serve about 16 people (it weighs 5 pounds!).
View the written recipe below, or watch the video presentation on the Evergreen YouTube channel here: https://youtu.be/szFLnOu3v0M
Ingredients:
2 lbs full-fat cream cheese rectangles (not whipped)
1 1/2 cups sugar
3/4 cup milk
4 eggs
1 cup full-fat (14% or so) sour cream
1 tbsp vanilla extract
4 heaping tbsp flour
1 cup graham cracker crumbs (approx. 14 crackers)
NOTE: This must be made at least a day and up to a week ahead!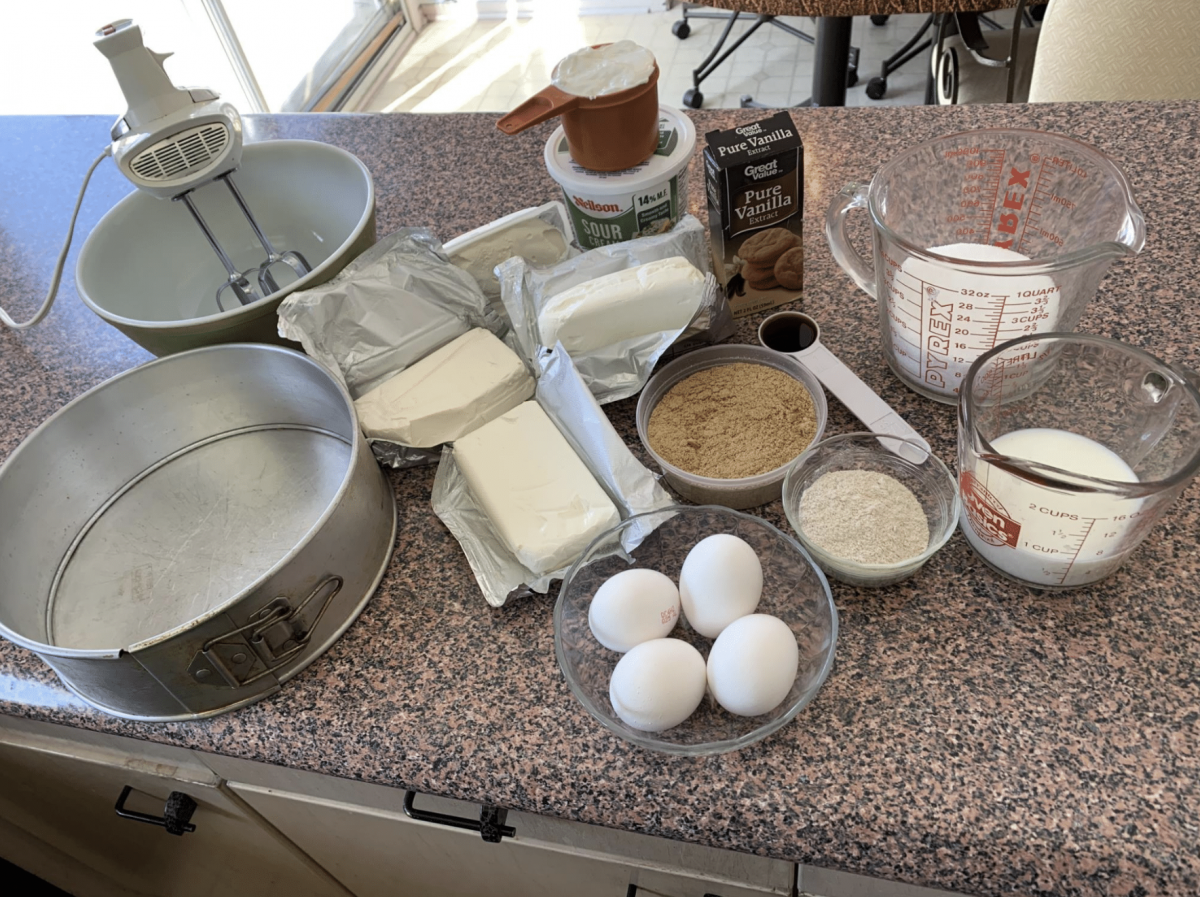 Step 1
Take out cream cheese to warm it up to room temperature, then cut it into chunks. Preheat your oven to 350 degrees F, then grease a 9" springform pan. Put graham cracker crumbs on the bottom (you can crumb the crackers in a food processor).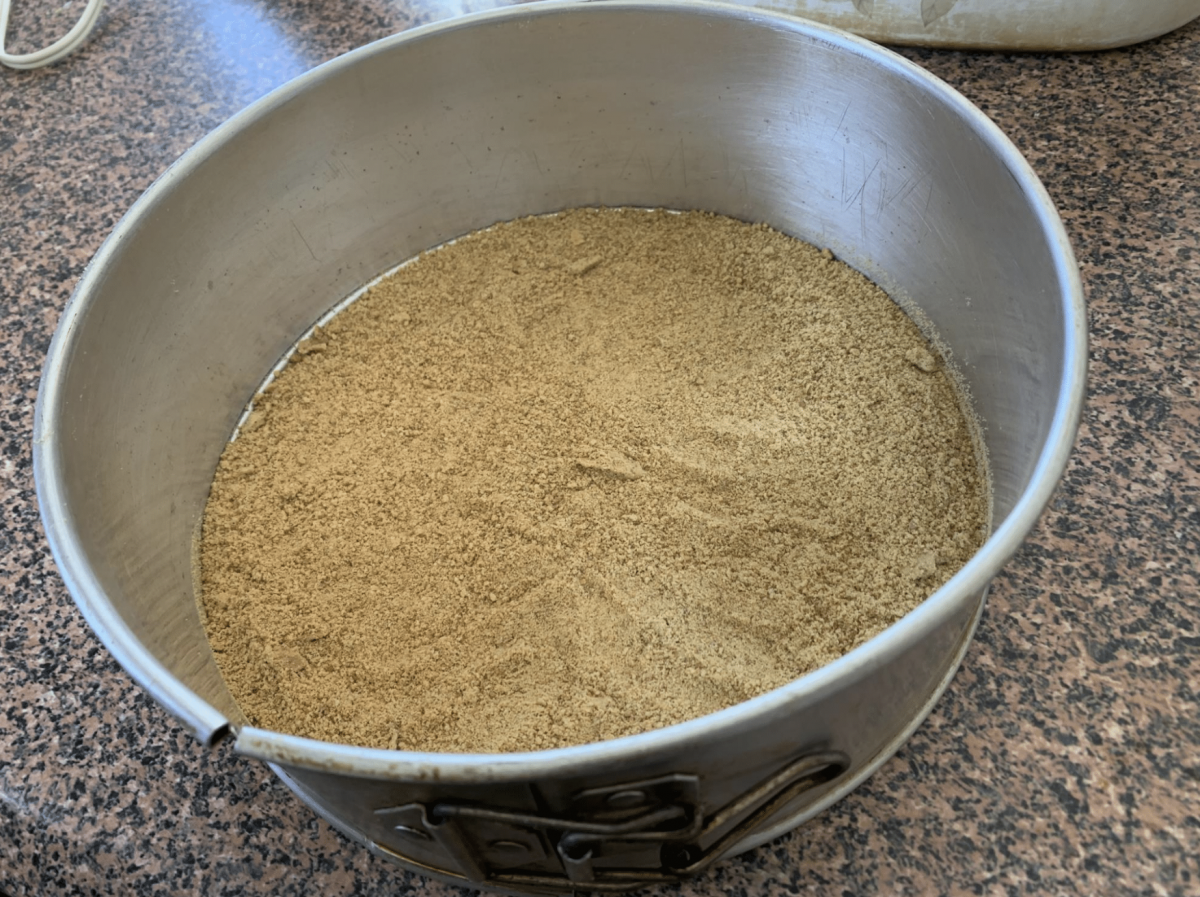 Step 2
Take out your hand mixer and a large mixing bowl. Start mixing cream cheese (on low) with sugar and milk. Be sure to start on low, since the lumps of cheese will stick to the blades and cause milk to splash. You can then move to medium speed until it is well-blended.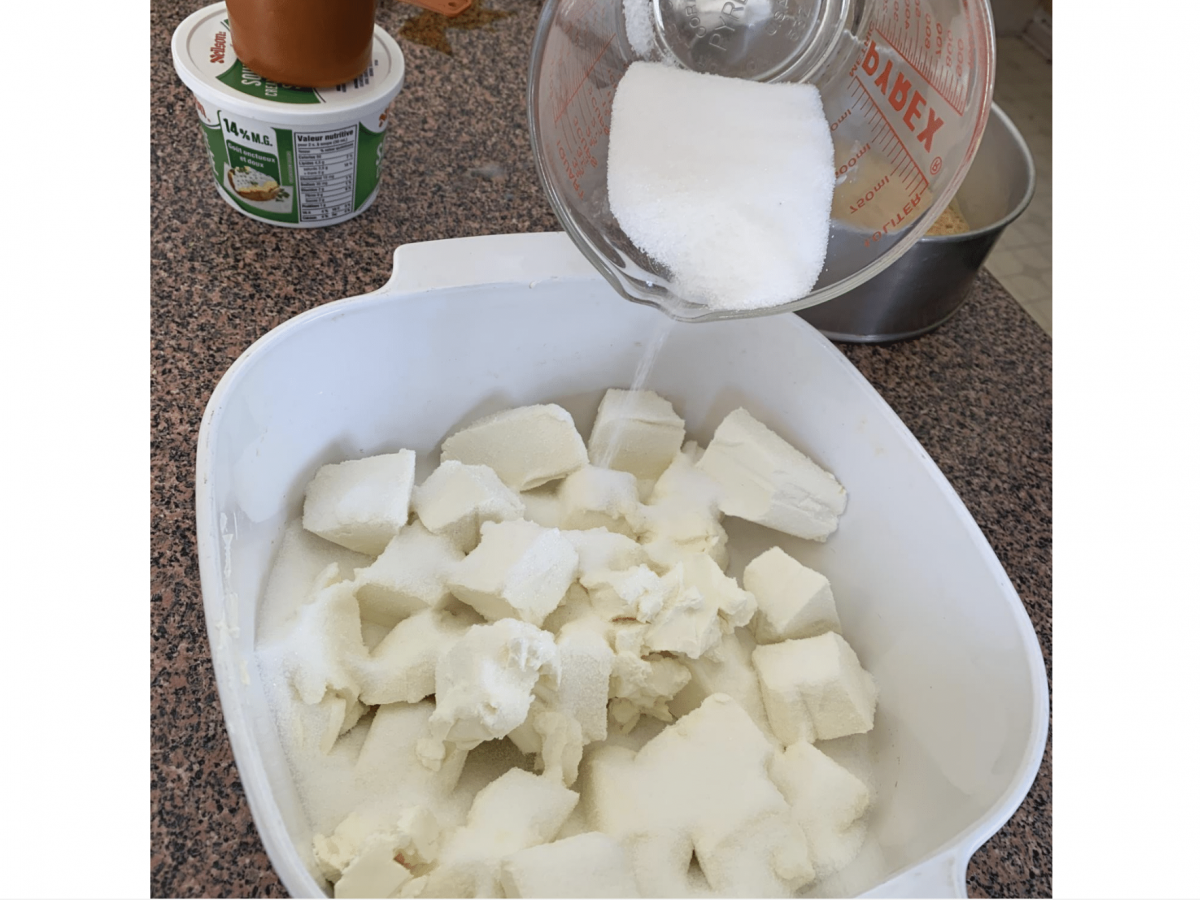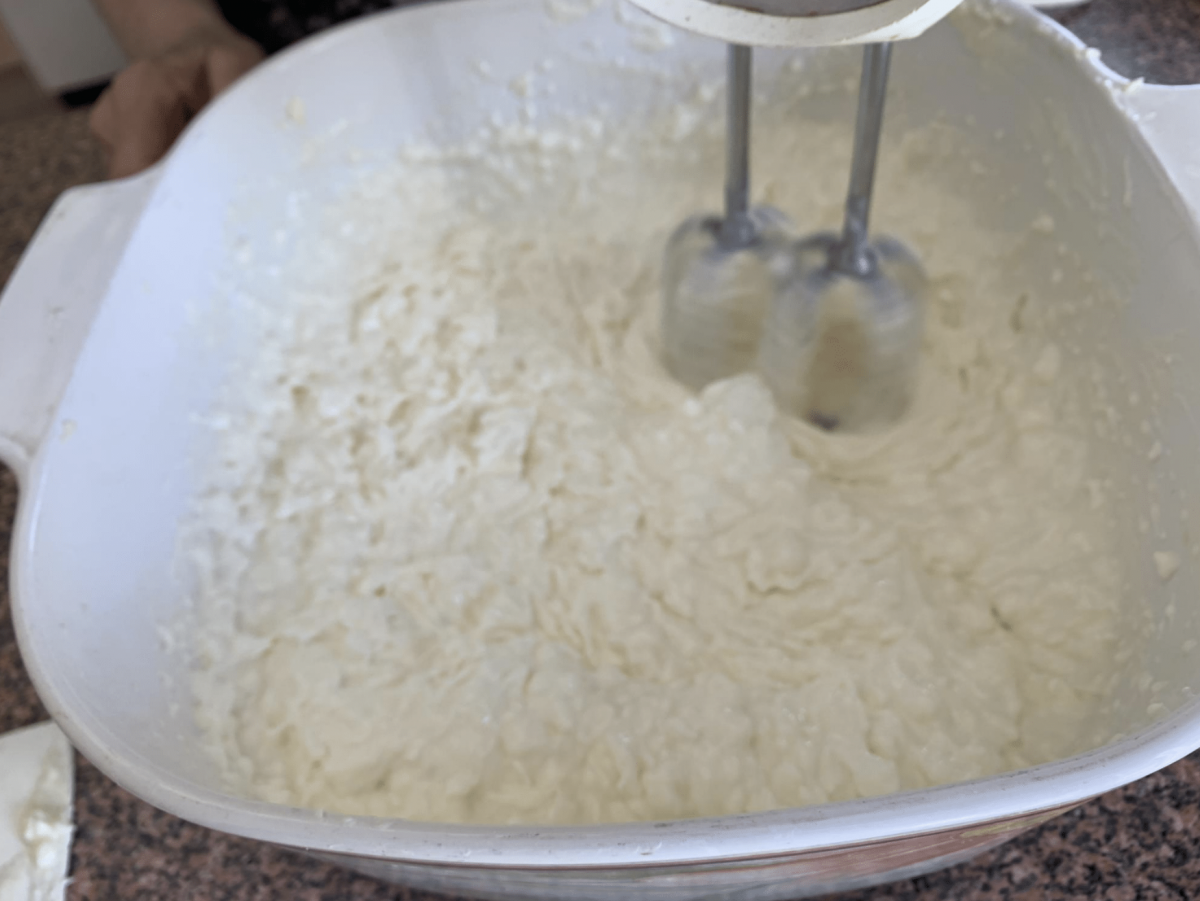 Don't worry if the mixture is textured - you don't have to get out all the small lumps of cream cheese.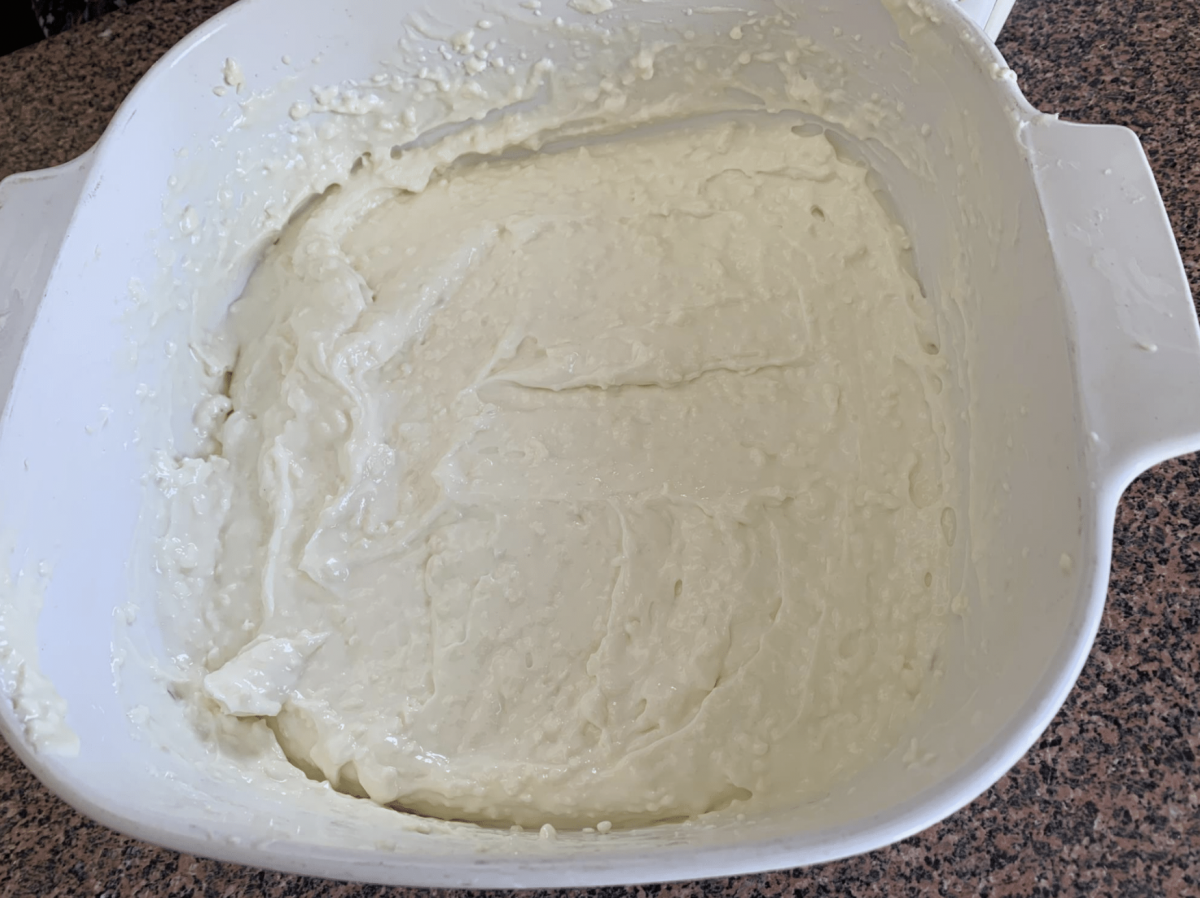 Step 3
Add 4 eggs (one in each corner), and blend. Then add in sour cream, flour, and vanilla. Mix until smooth.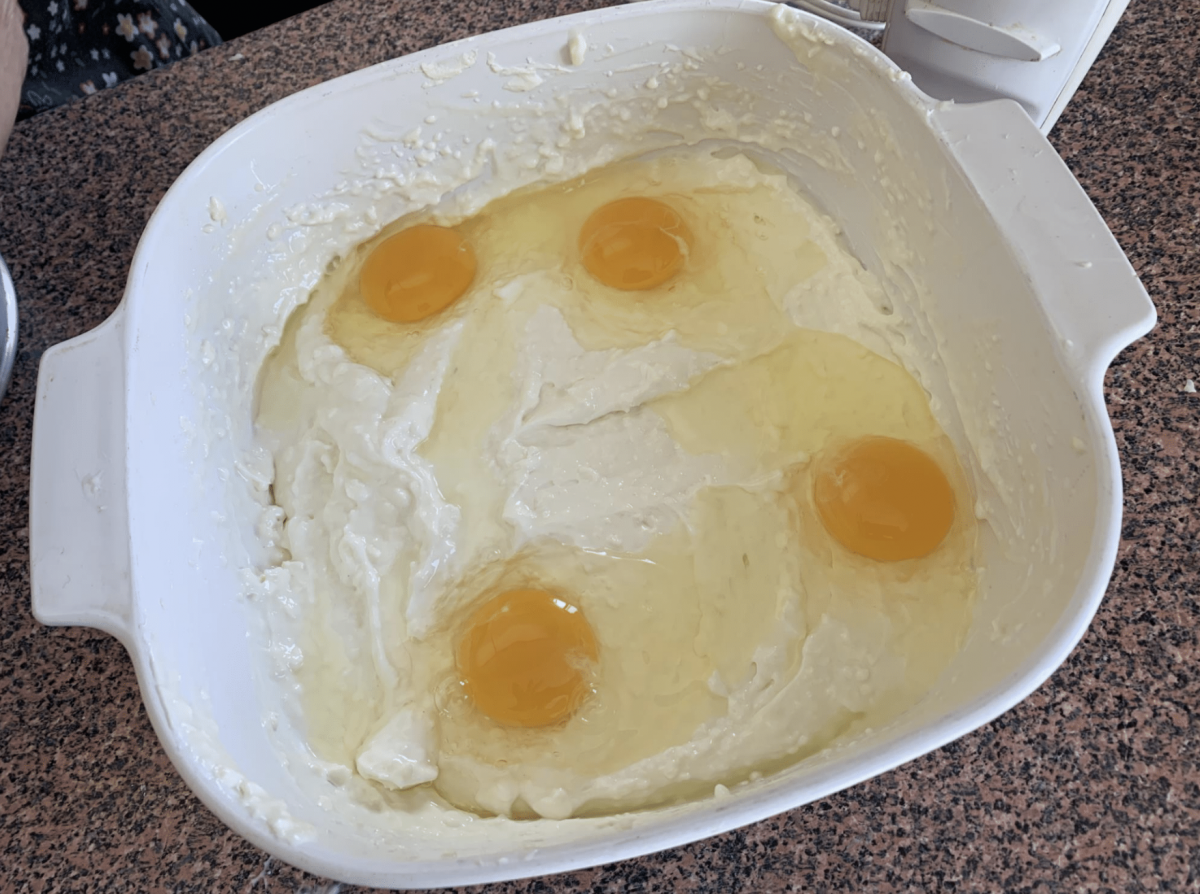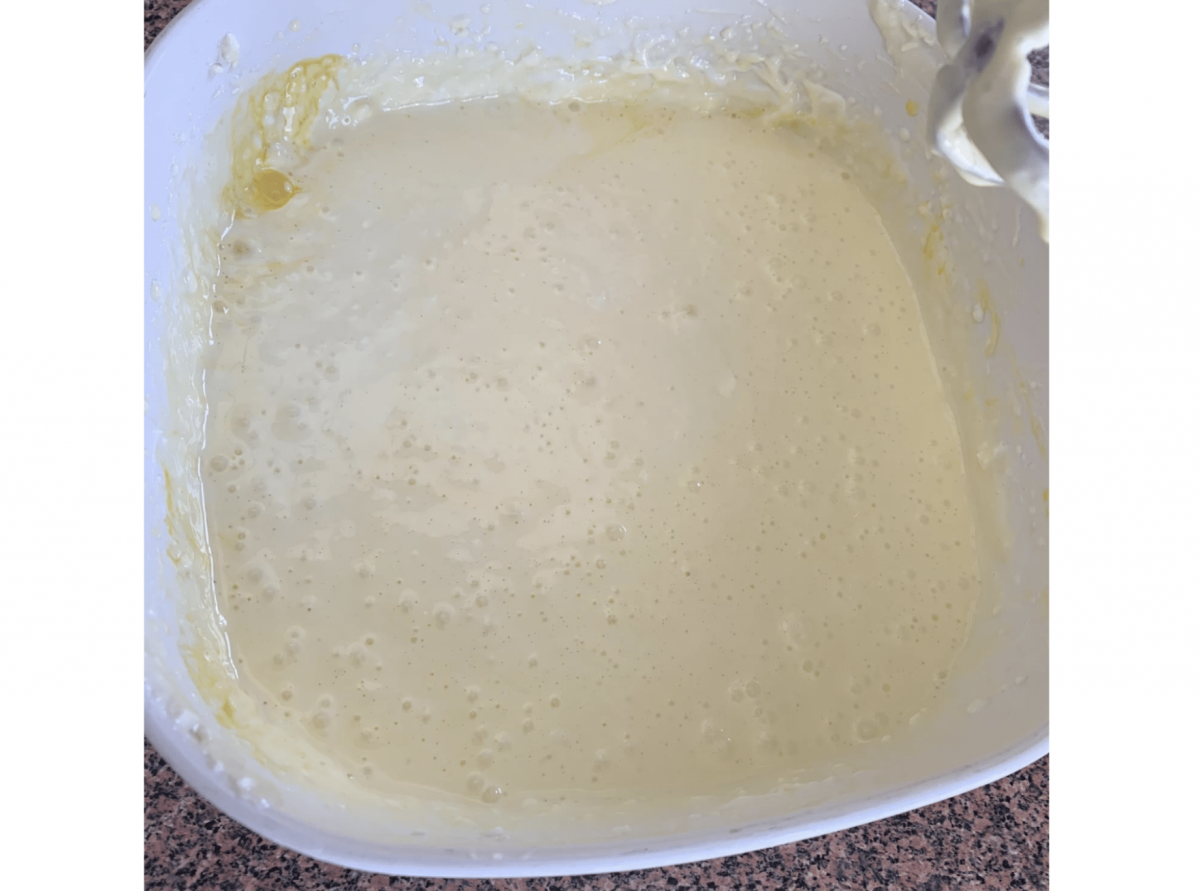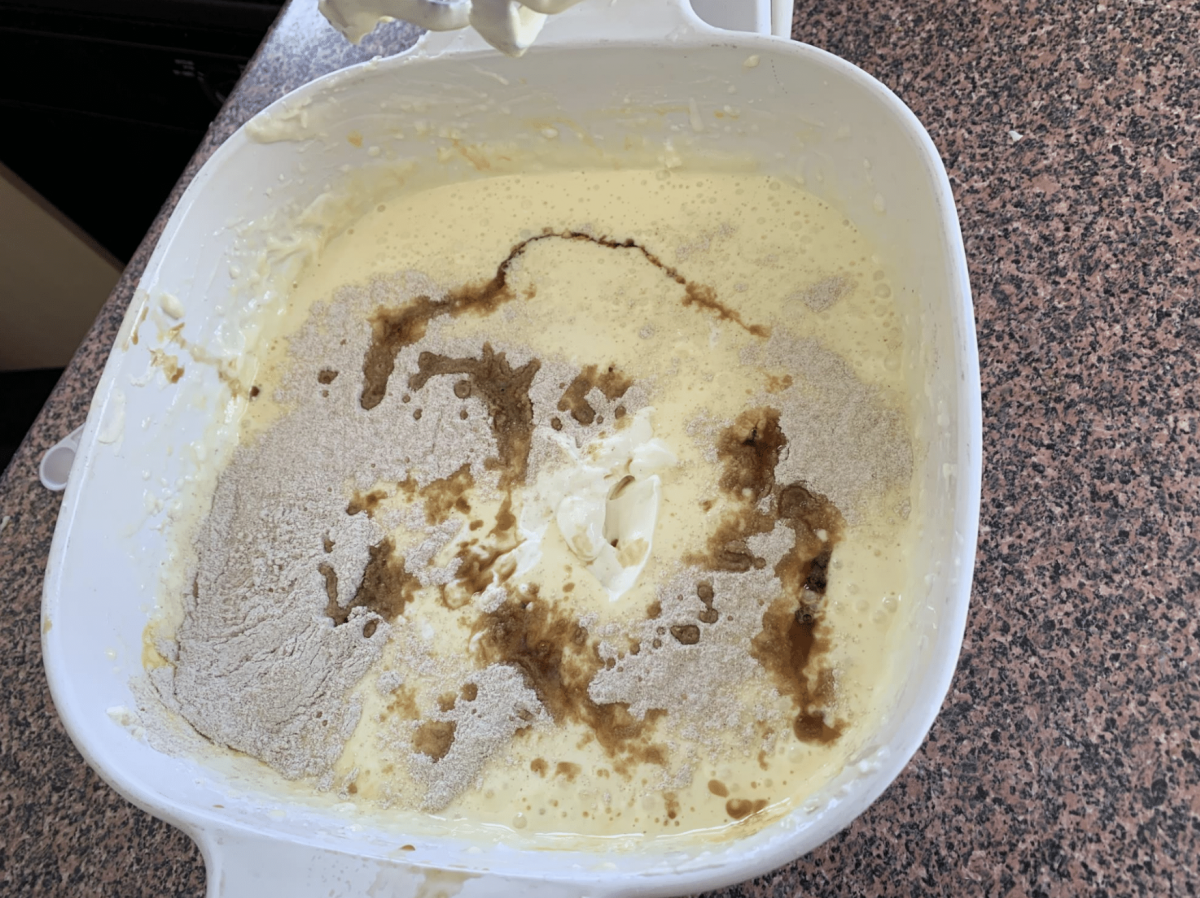 Step 4
Pour mixture into your springform pan, then bake for 1 hour. Open the oven door (cake will still be jiggly), pull out the rack and let cool on the rack for 30 minutes.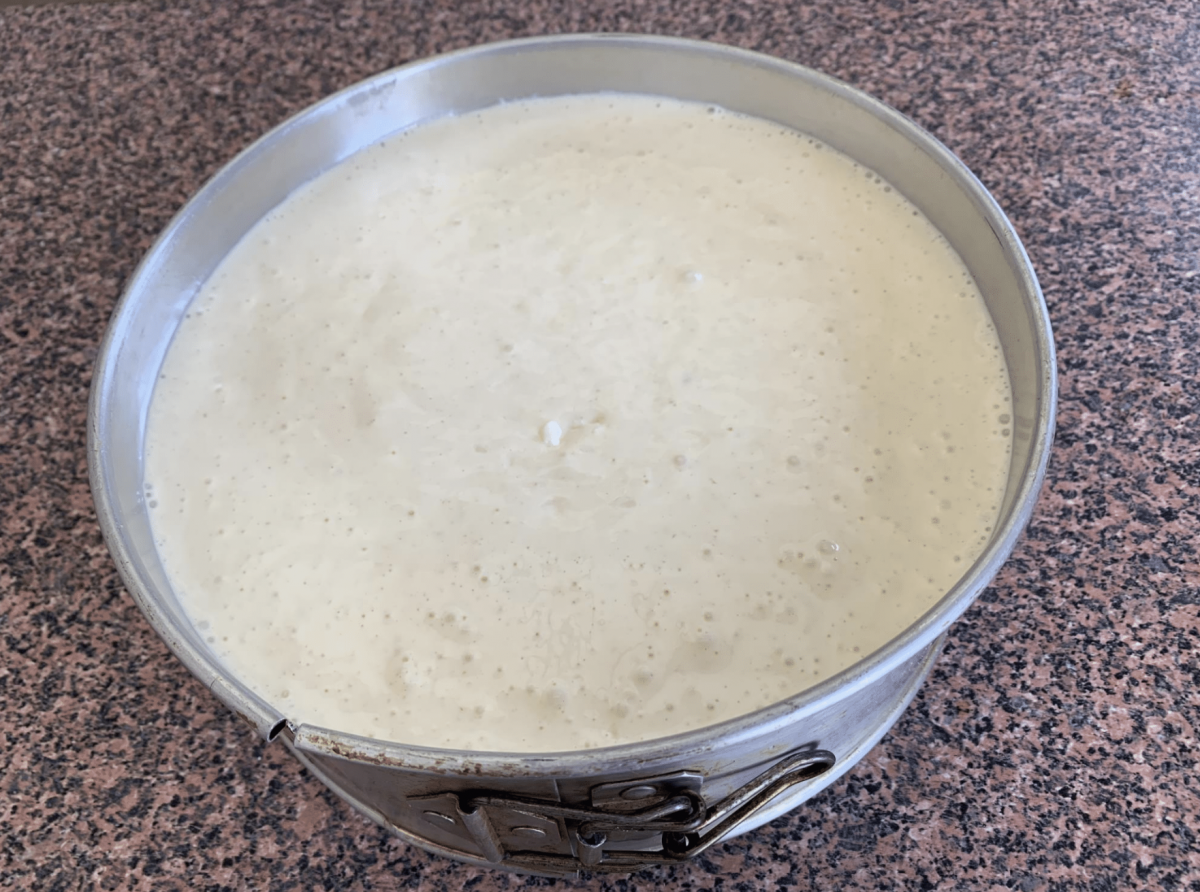 If you don't want the cake to crack on top, you can run a thin knife between the edge and the springform pan - although it's a trade-off, since this will crack the sides of the cake. Cracks are common though, and are a sign of a good heavy cheesecake!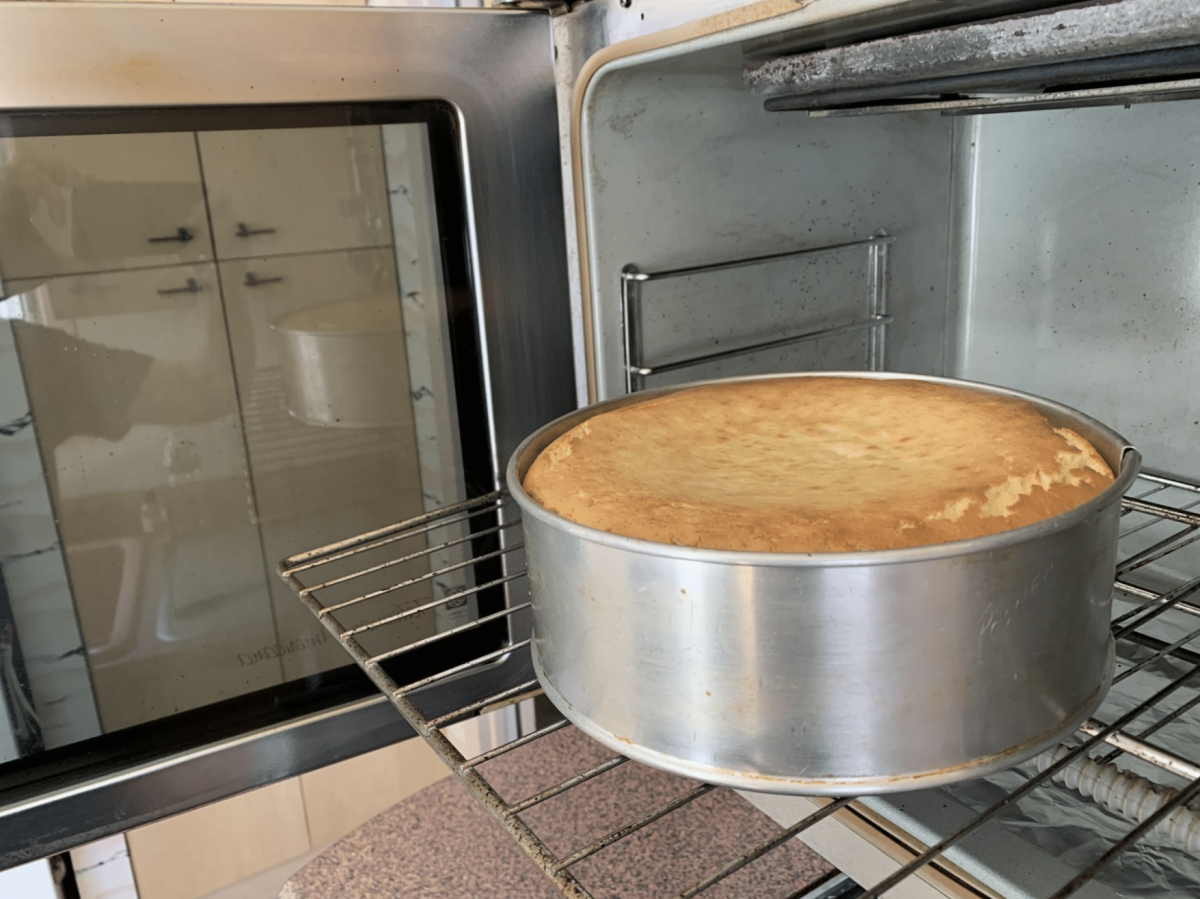 Chill overnight in the pan, then serve and enjoy! This cake is traditionally eaten plain, but you can also decorate it with strawberries or put jam on top (strawberry and blueberry jam are most common). Do this the next day, after the cake has cooled.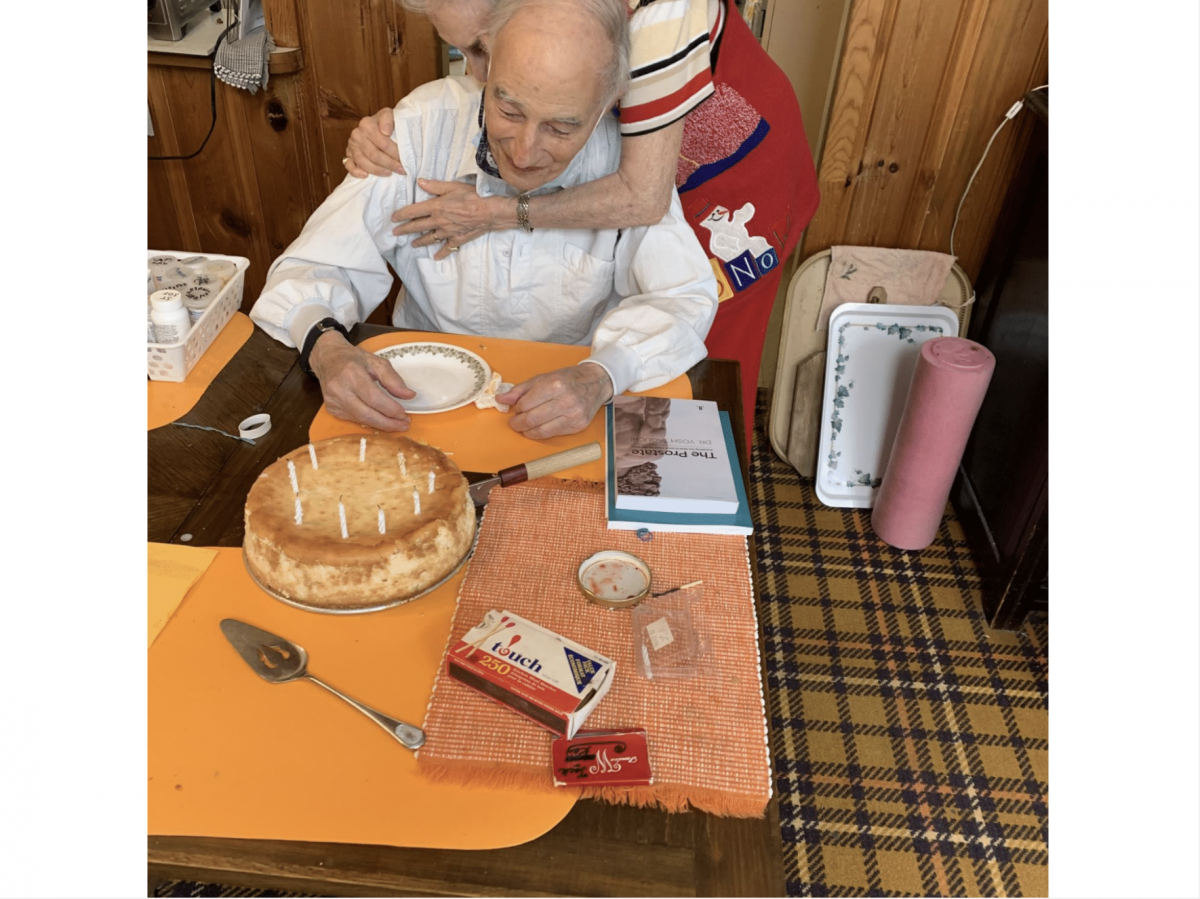 Thank you for sharing, Sandra!
Join us every Sunday for more fun recipes, activities, travel trips, and good times. We have a VTE every Sunday evening at 7:00 EDT.
Cheers!