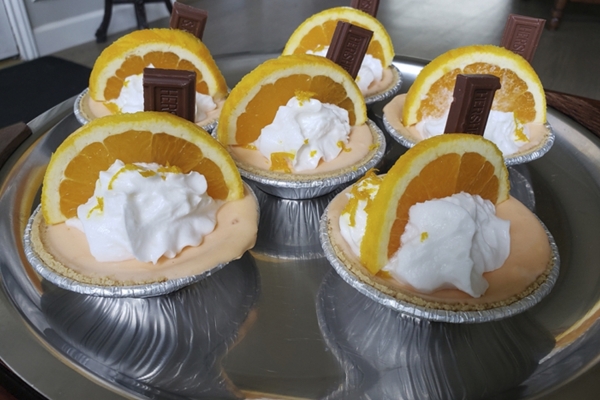 Dreamsicle Tarts
Published by
Kayleigh Ebenrick
on June 16, 2021
A deliciously refreshing citrusy treat, these dreamsicle tarts are the perfect summer dessert. While the original recipe uses oranges, Kathleen also tried a version using limes - we'll show you how you can make both!
View the written recipe below, or watch the video presentation on the Evergreen YouTube channel here: https://youtu.be/03glzm5xI-Q
Filling Ingredients:
1 3 oz. package orange or lime Jell-O
1 cup boiling water
1 1/4 cups whipping cream (plus more for decoration)
1/4 cup orange marmalade (for orange version)
Key lime juice (for lime version)
2 oranges or limes, with 1 tbsp. zest (make some extra zest and save some citrus to slice for decoration)
Dark chocolate (optional for decoration)
Crust Ingredients:
4 oz. butter, melted (plus more for greasing tart pan)
2 cups graham cracker crumbs
3 tbsp. sugar
Note: you can use premade tart-sized graham cracker crusts if desired!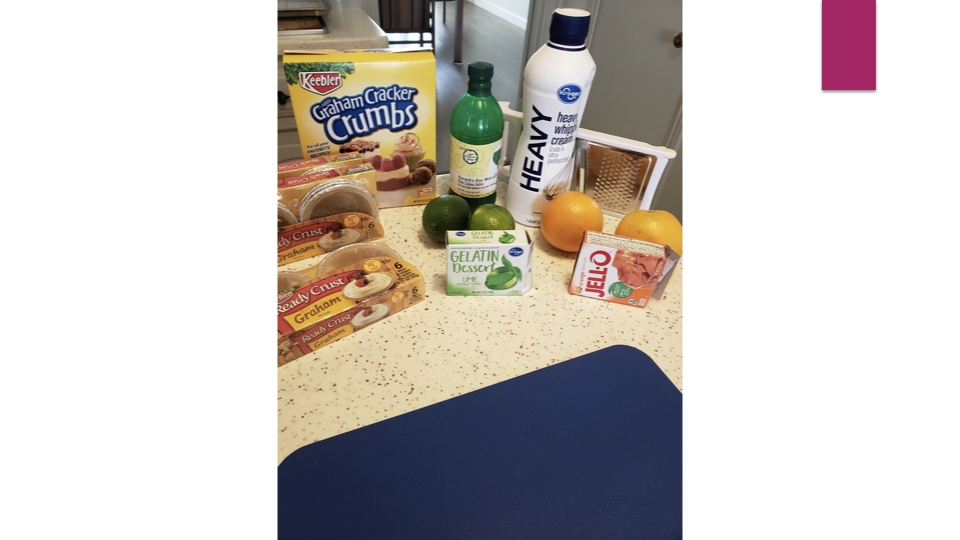 Step 1
If making your own crust, combine graham cracker crumbs, butter, and sugar and press into greased tart pans. Refrigerate for at least an hour before filling. Kathleen used premade tart crusts, which worked great!
Prepare Jell-O by adding boiling water and stirring until powder is dissolved. If making the lime version, add some key lime juice to the water (still 1 cup total of liquid). Let Jell-O cool (just until liquid mixture cools - don't let it "gel"). You can chill in the fridge for faster cooling.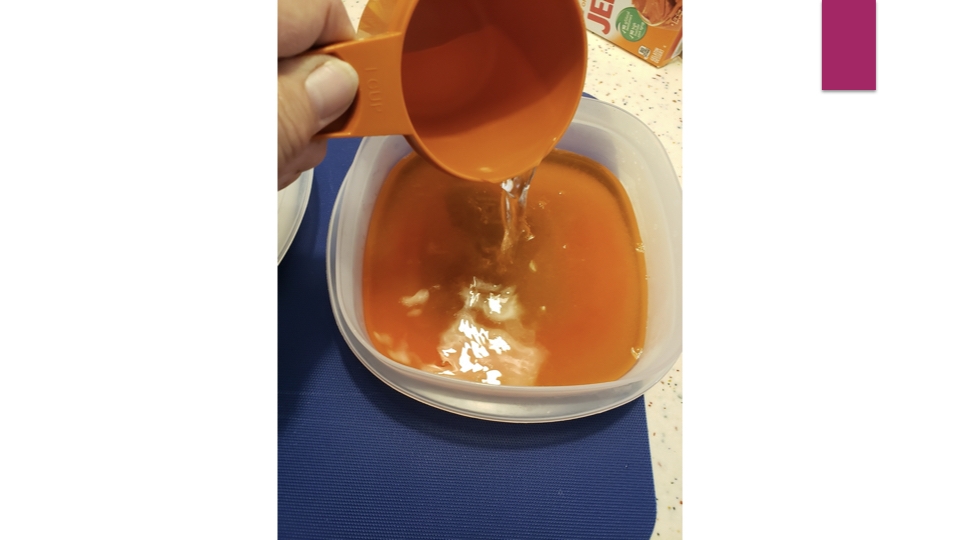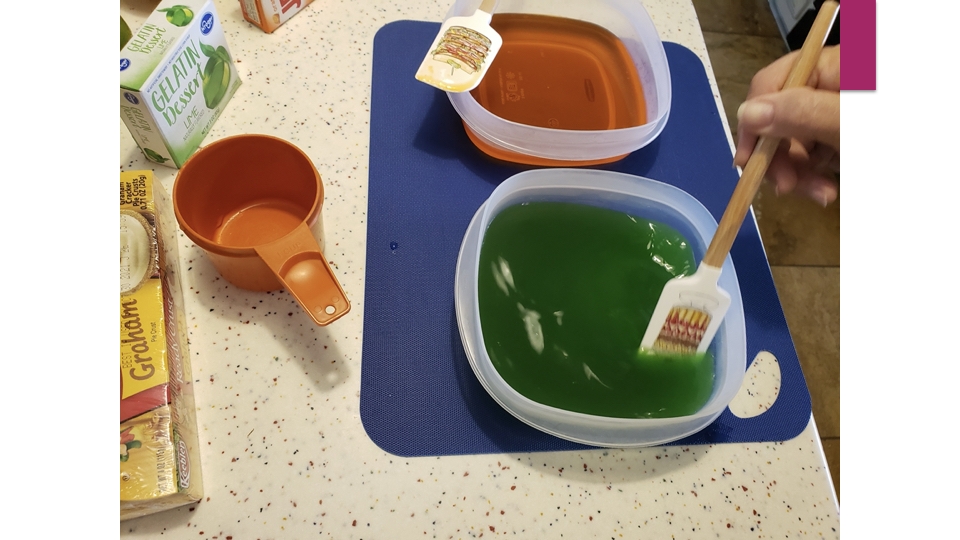 While Jell-O is cooling, you can zest and slice your oranges and/or limes.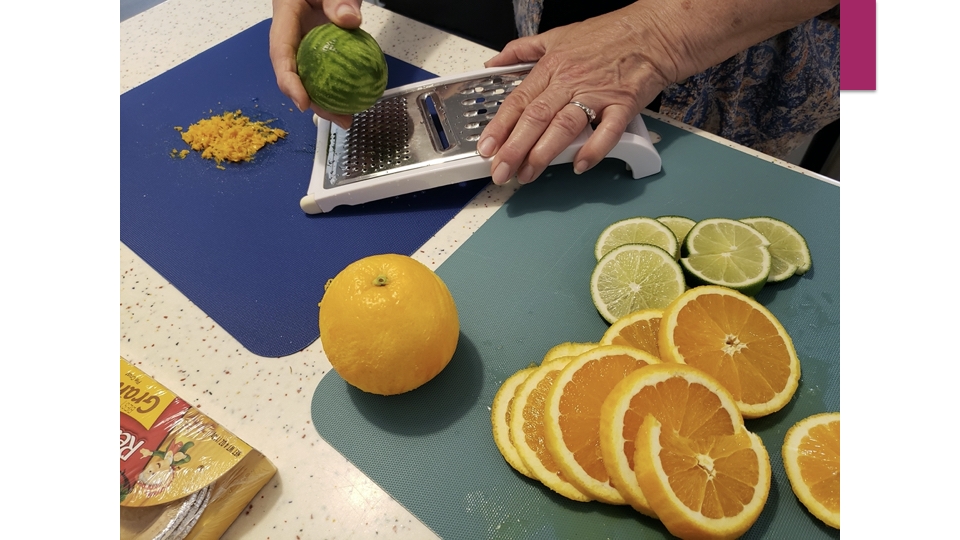 Step 2
Whip 1 1/4 cups cream until it is firm but not stiff. Add marmalade to Jell-O (for orange version). Fold whipped cream and 1 tbsp. orange or lime zest into the Jell-O.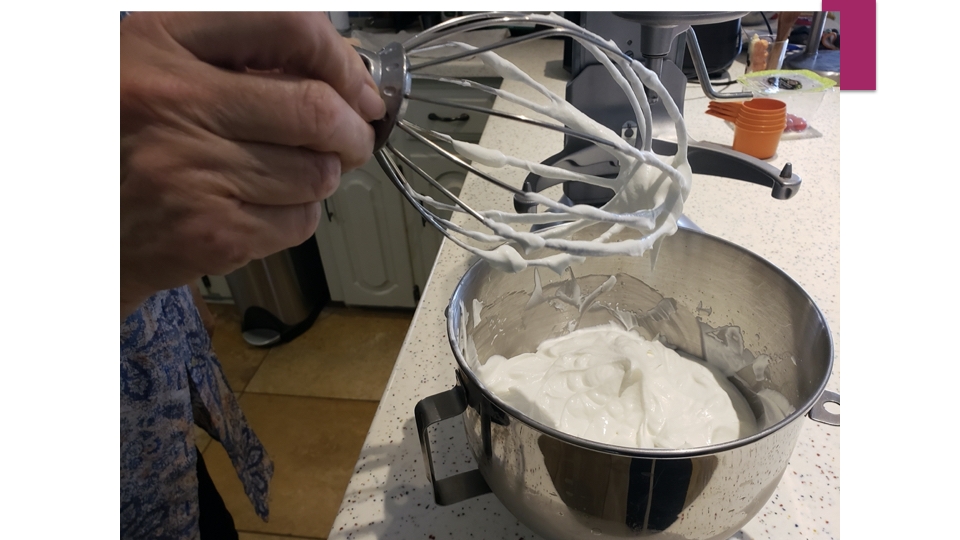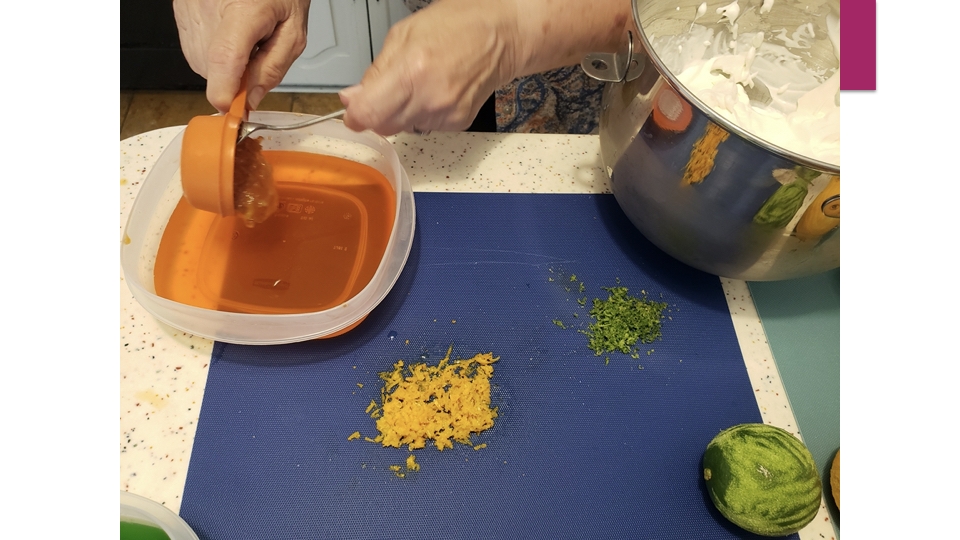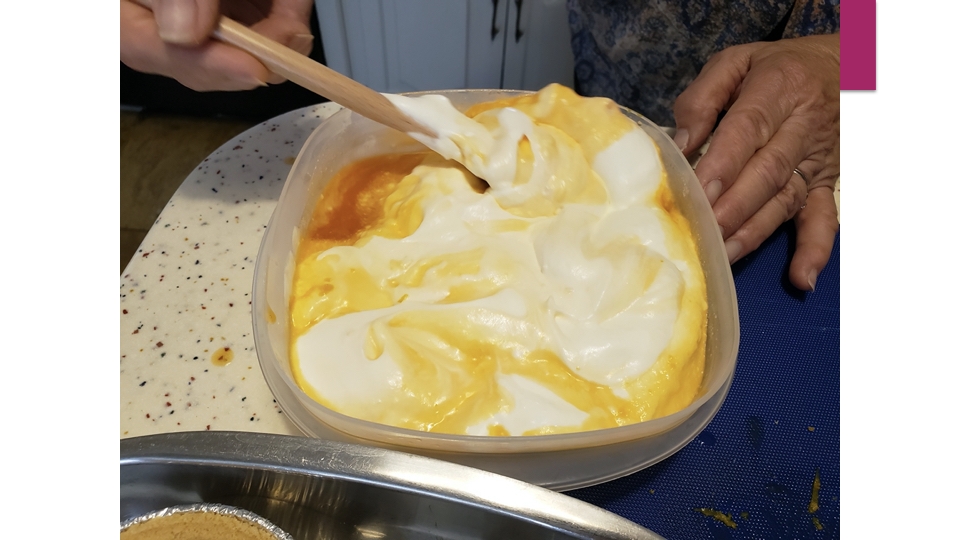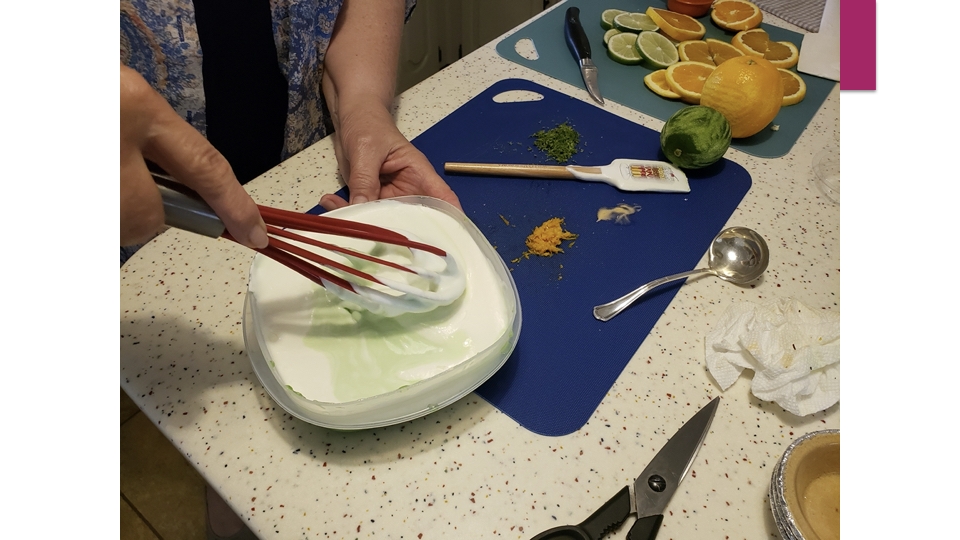 Step 3
Spoon filling into tart crusts (fill to top). Decorate with additional whipped cream, zest, and citrus slices. For the orange version, you can also use sticks of dark chocolate.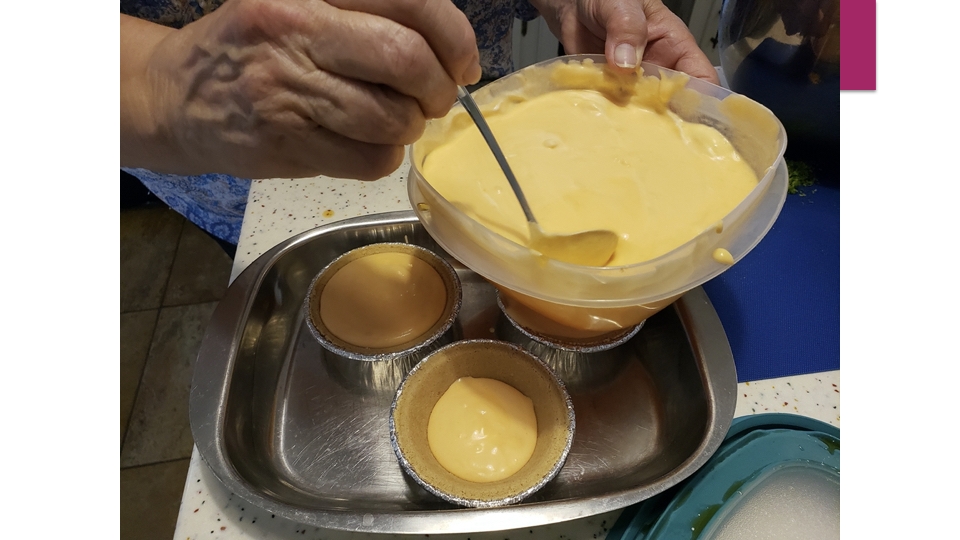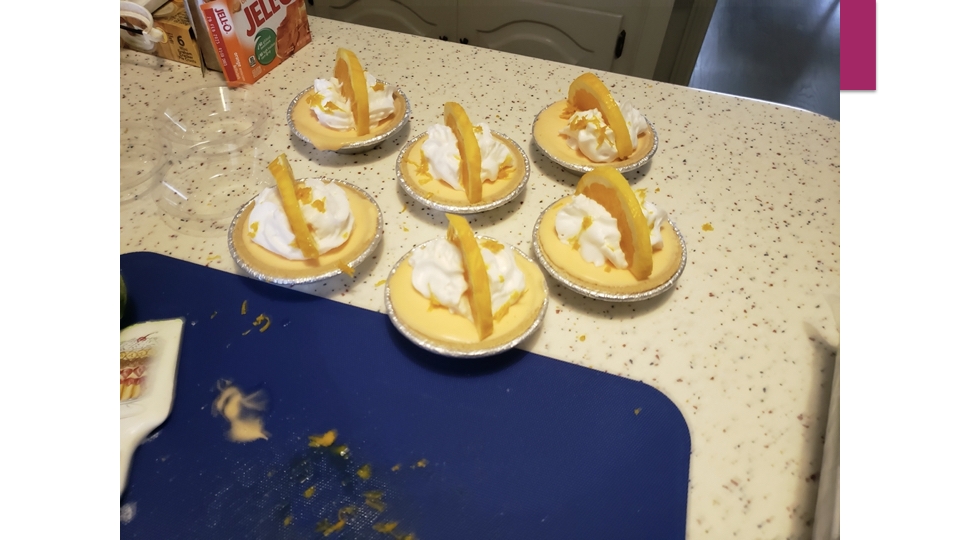 Once they are decorated, put tarts in the freezer. Remove from freezer to thaw about 20-30 minutes prior to serving.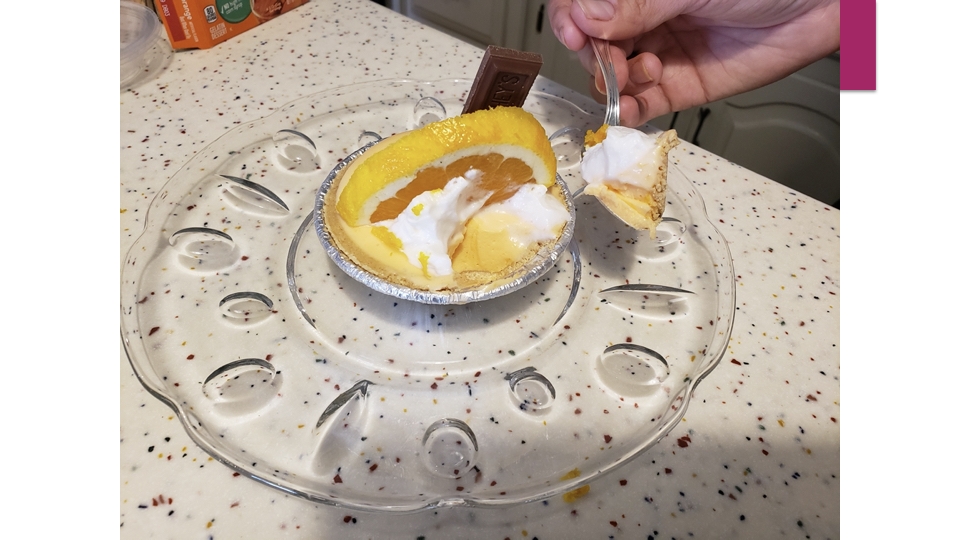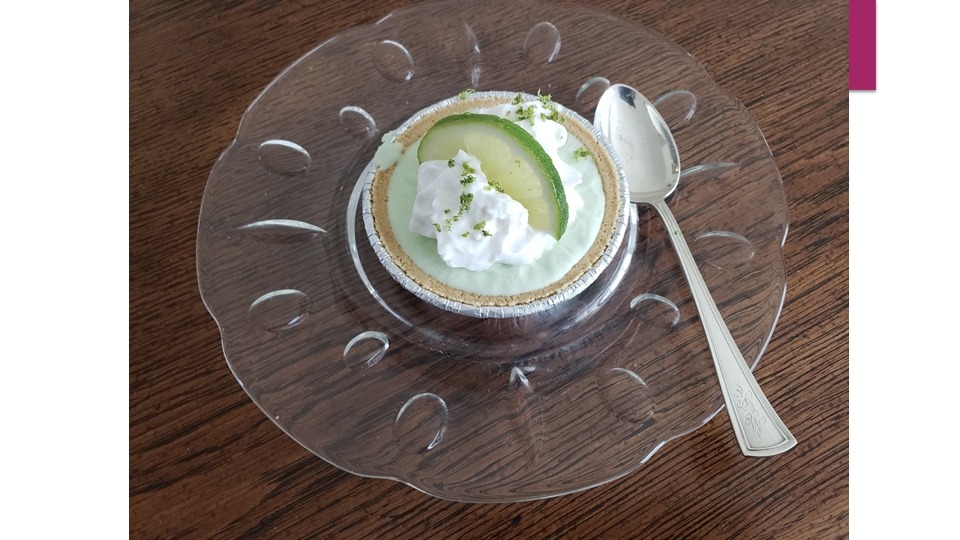 Serve and enjoy - look how pretty they are! We hope you have fun trying this recipe. Thank you to Kathleen for sharing!
Join us every Sunday for more fun recipes, activities, travel trips, and good times. We have a VTE every Sunday evening at 7:00 EDT.
Cheers!