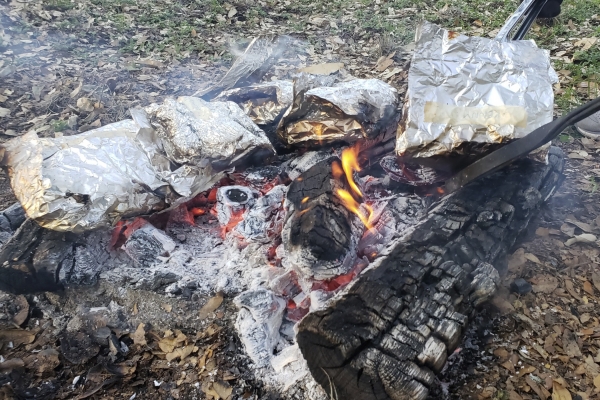 Foil Dinners
Published by
Kayleigh Ebenrick
on July 28, 2021
Whether you're camping, hiking, or just enjoying time in your own backyard, foil dinners are the perfect meal to gather around a campfire for. Not to mention, they are great for picky eaters since you can customize the ingredients!
Kathleen K. has shown us how her family cooks these tasty dinners during their outdoor adventures. View the instructions below, or watch the full video presentation on the Evergreen YouTube channel here: https://youtu.be/dP2mKAsYvE8.
Ingredients:
Cooking spray
Heavy aluminum foil
Masking tape and marker
Red potatoes, sliced thin
Carrots, sliced thin
Onions, sliced thin
Ground beef, in lumps
Grated cheese
Ketchup
Mustard
Seasonings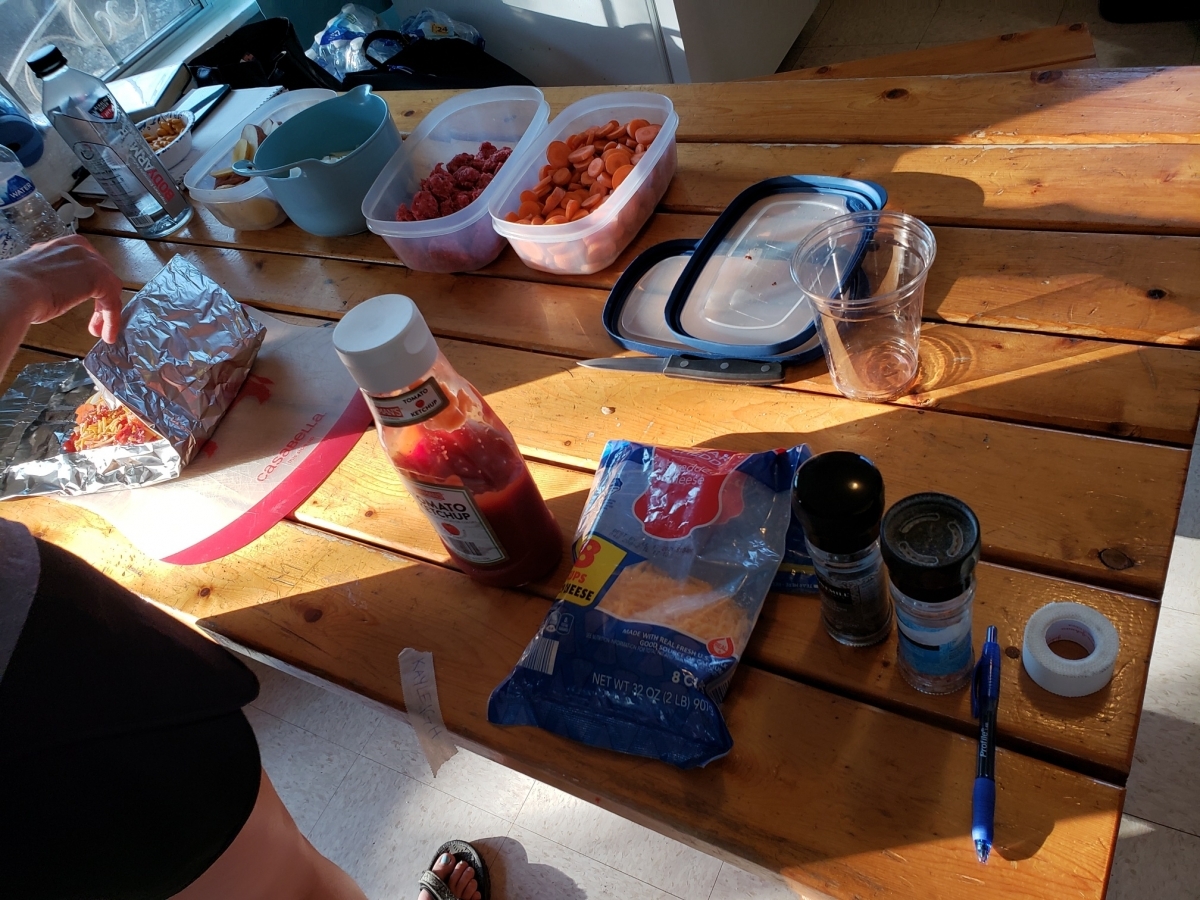 Step 1
Rip aluminum foil into 14" sections and spray with cooking spray to keep food from sticking when it cooks.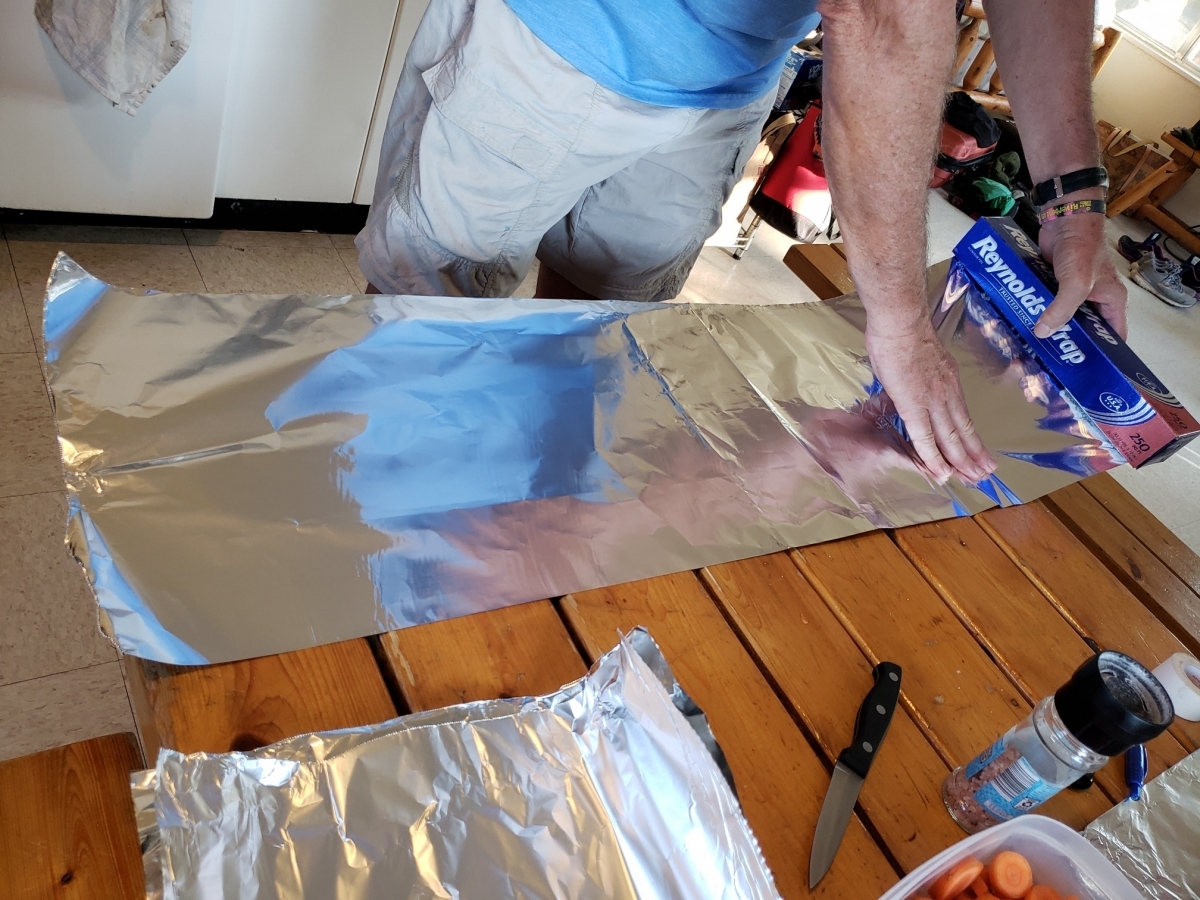 Step 2
Begin layering your ingredients, starting with the potatoes, then adding beef, carrots, onions, and cheese. Sprinkle with desired seasonings and top with a generous amount of ketchup.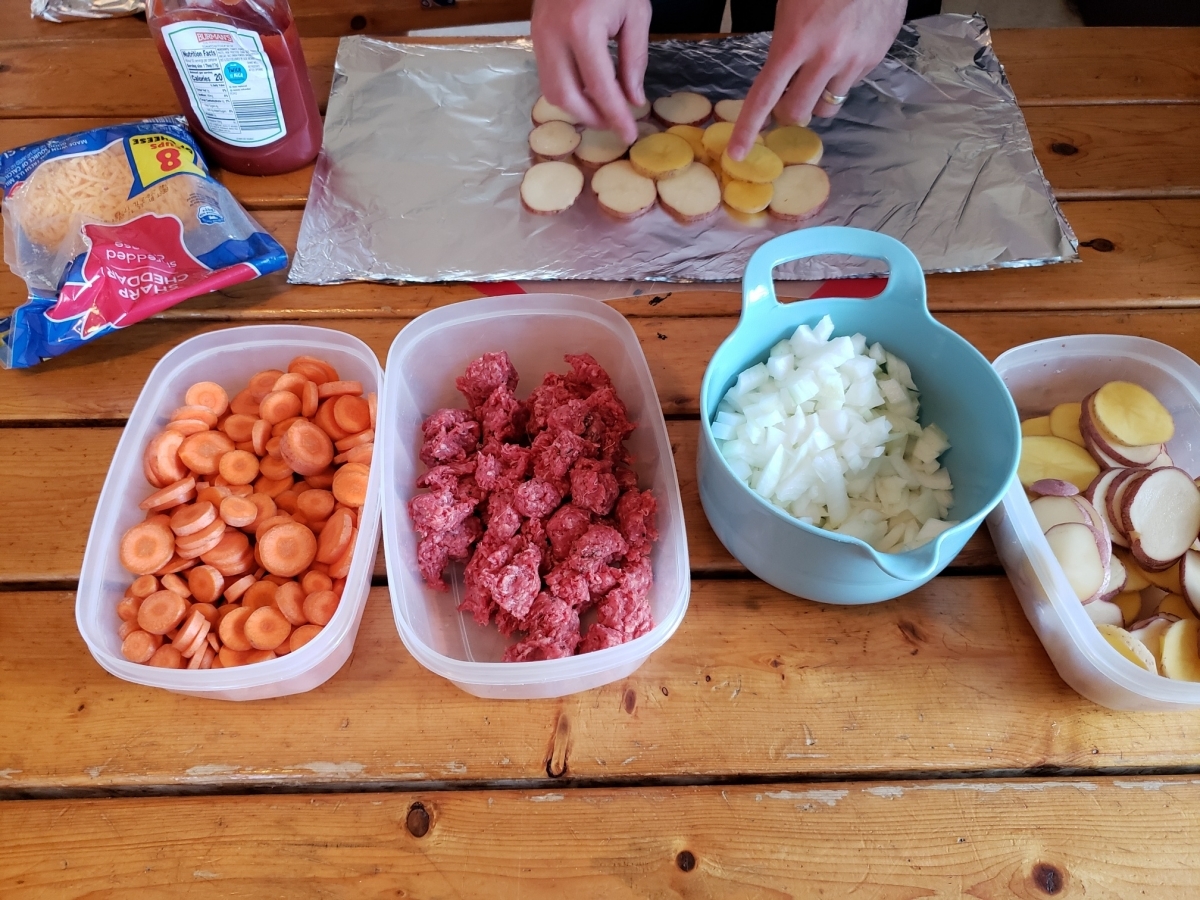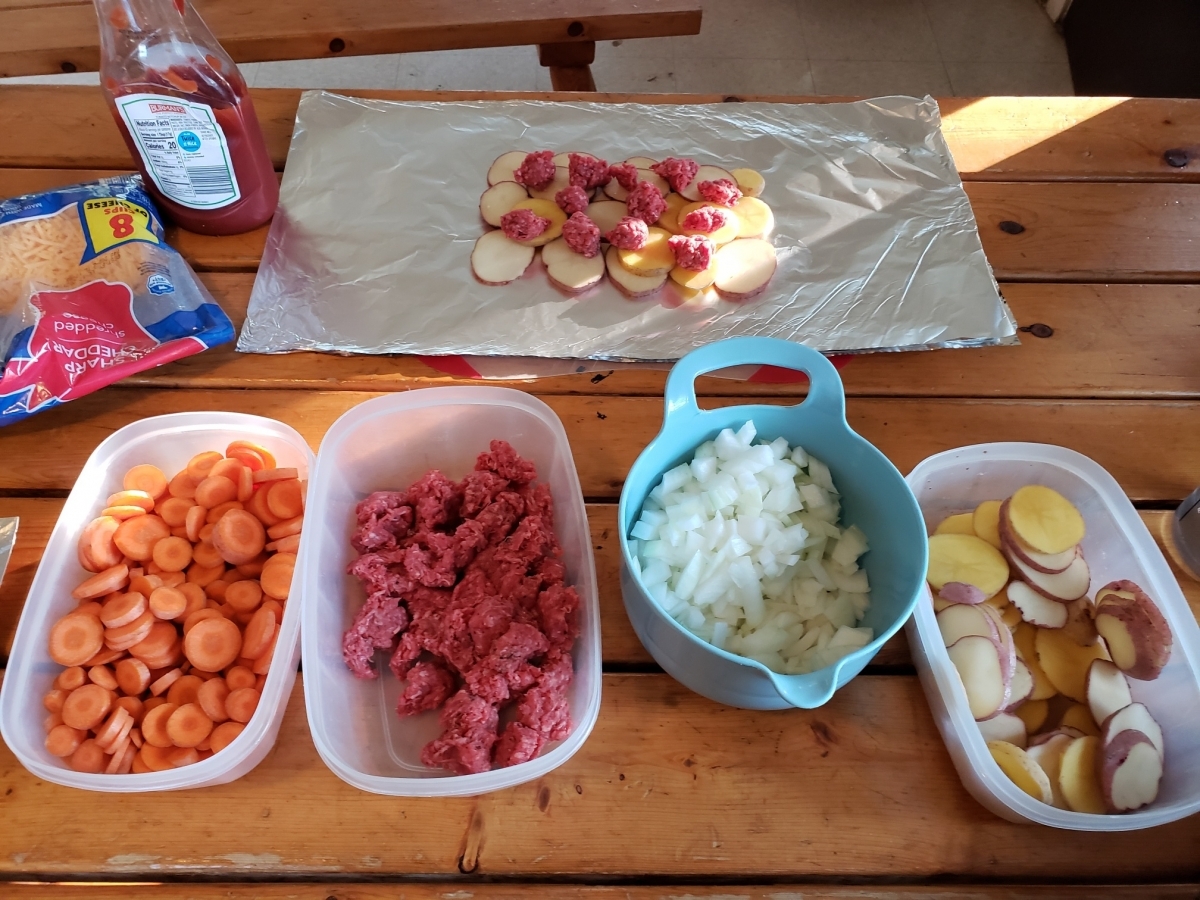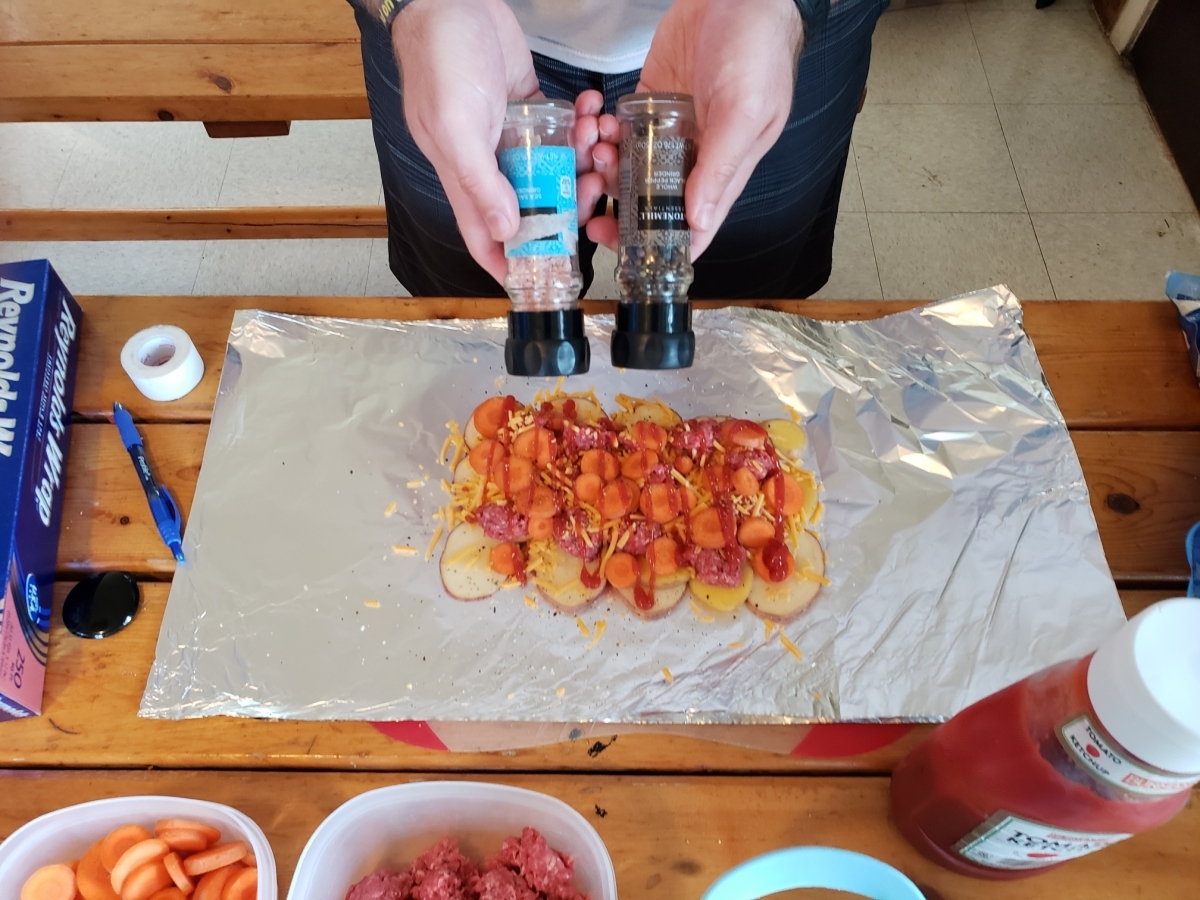 You can also get creative and add additional toppings, like mustard or cilantro!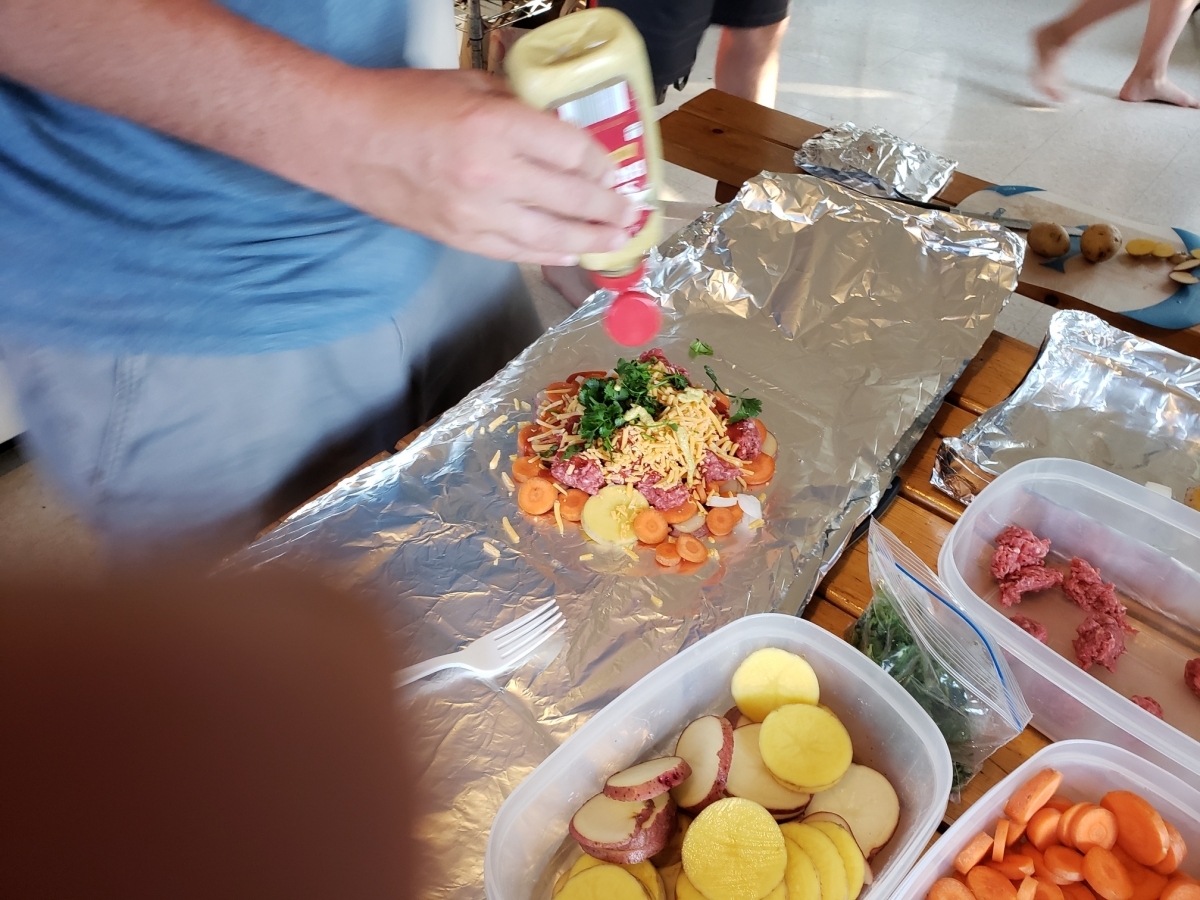 Step 3
Fold foil like an envelope to securely package your meal - make sure there are no leaks!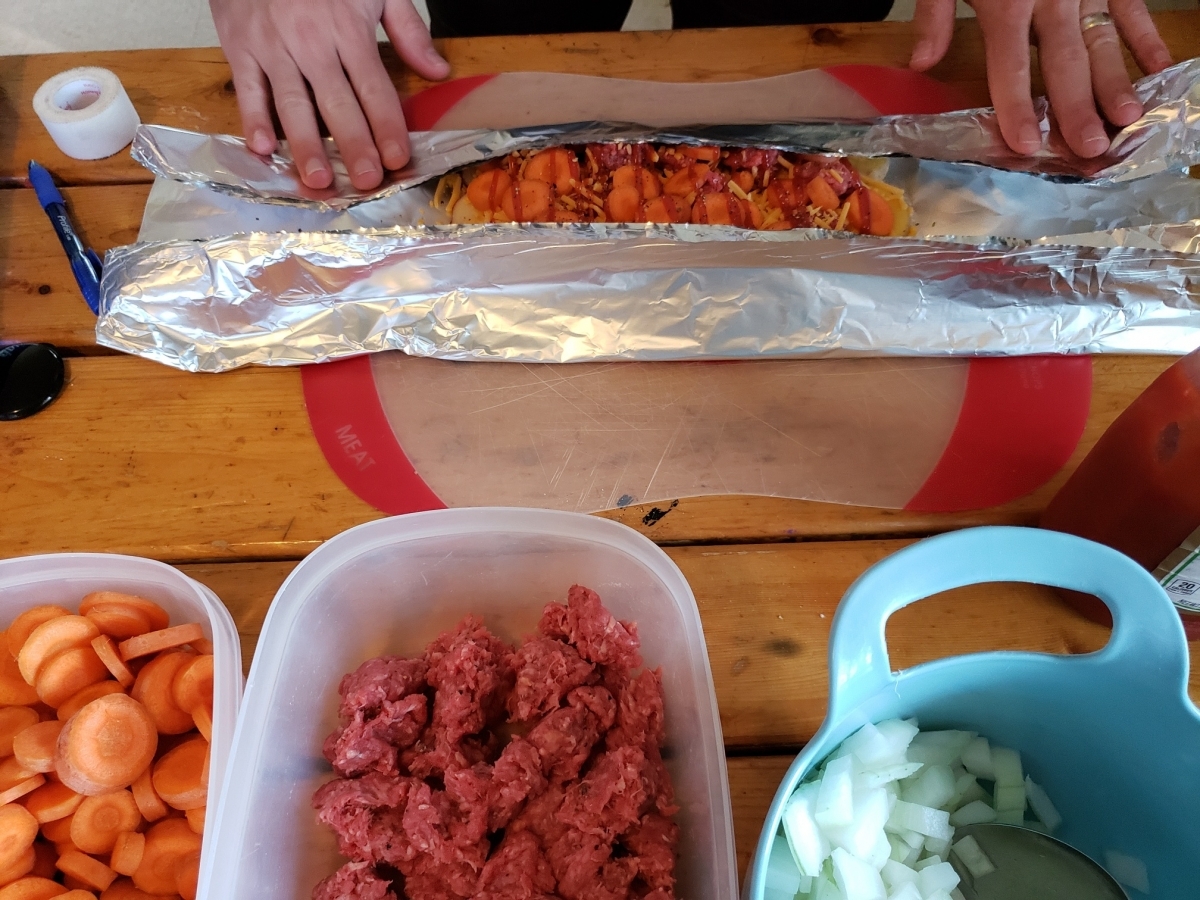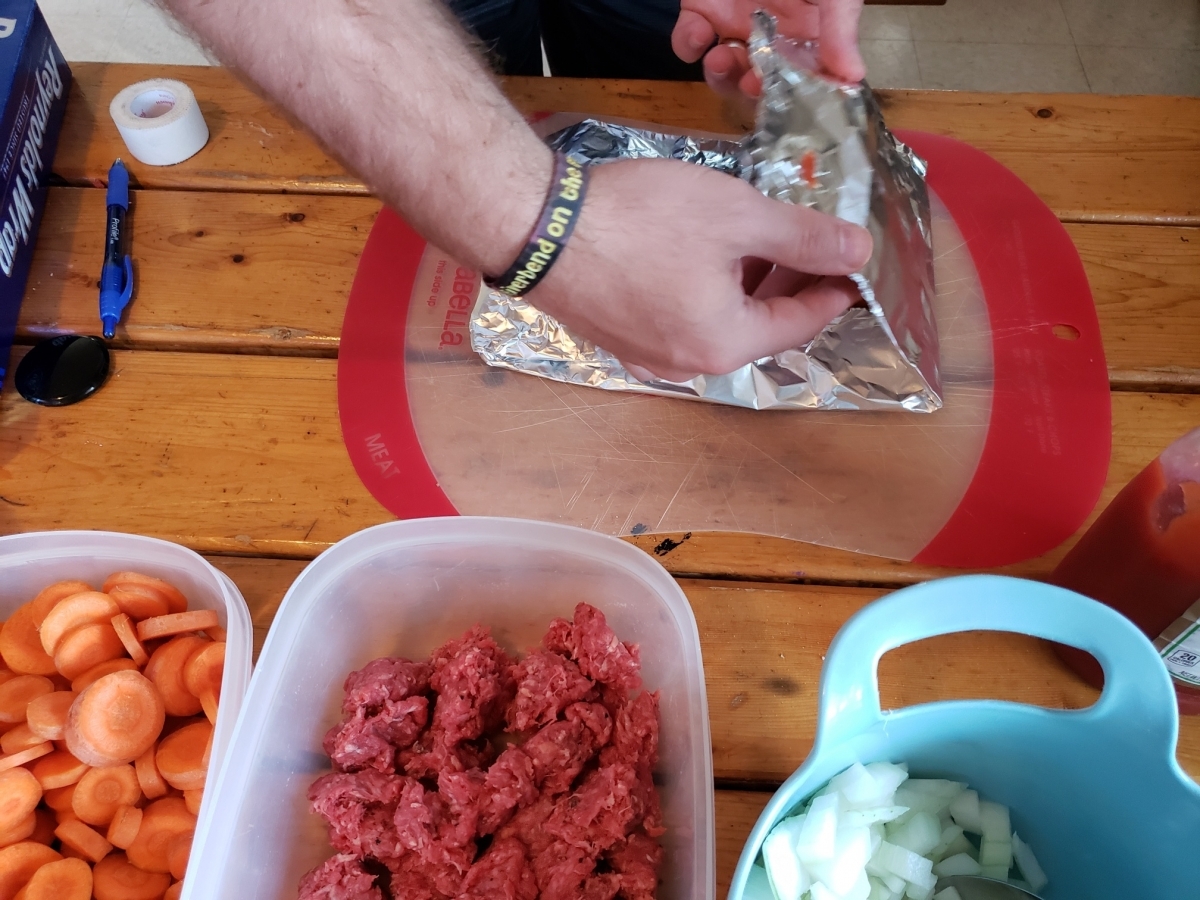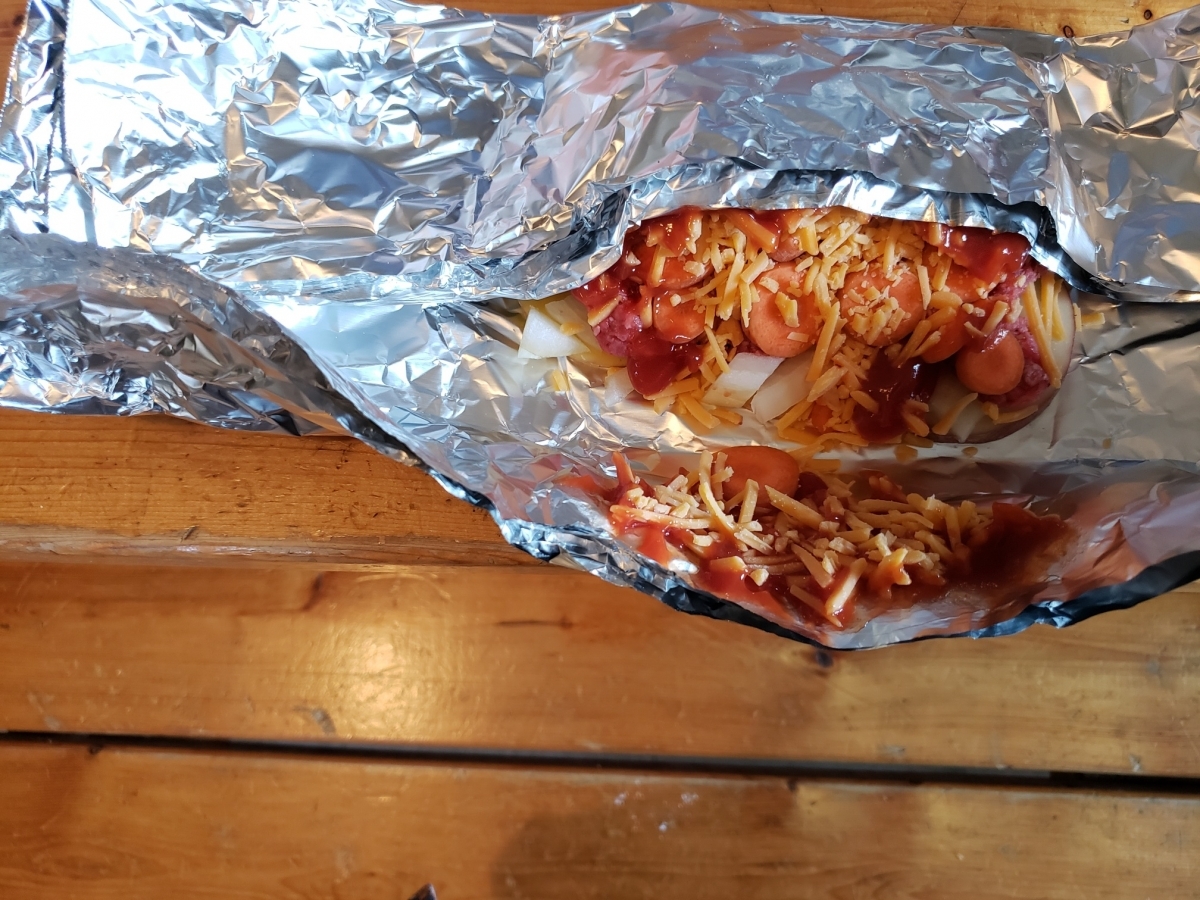 After folding, secure foil with a piece of masking tape with your name on it, so you can remember which dinner is yours.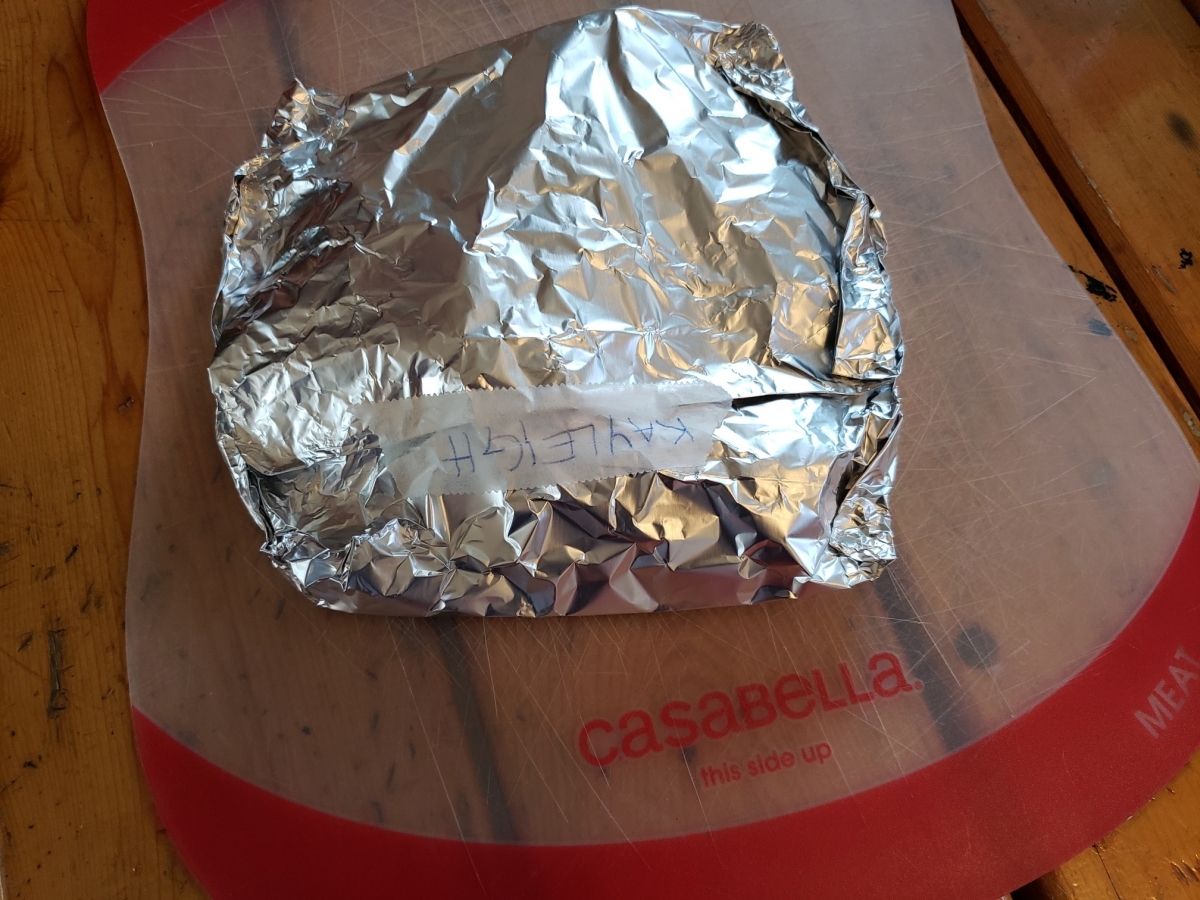 Step 4
Place your foil dinners on a campfire or fire pit to cook. You will want to rotate the position of the dinners throughout the cooking time, to be sure they all cook evenly and finish around the same time.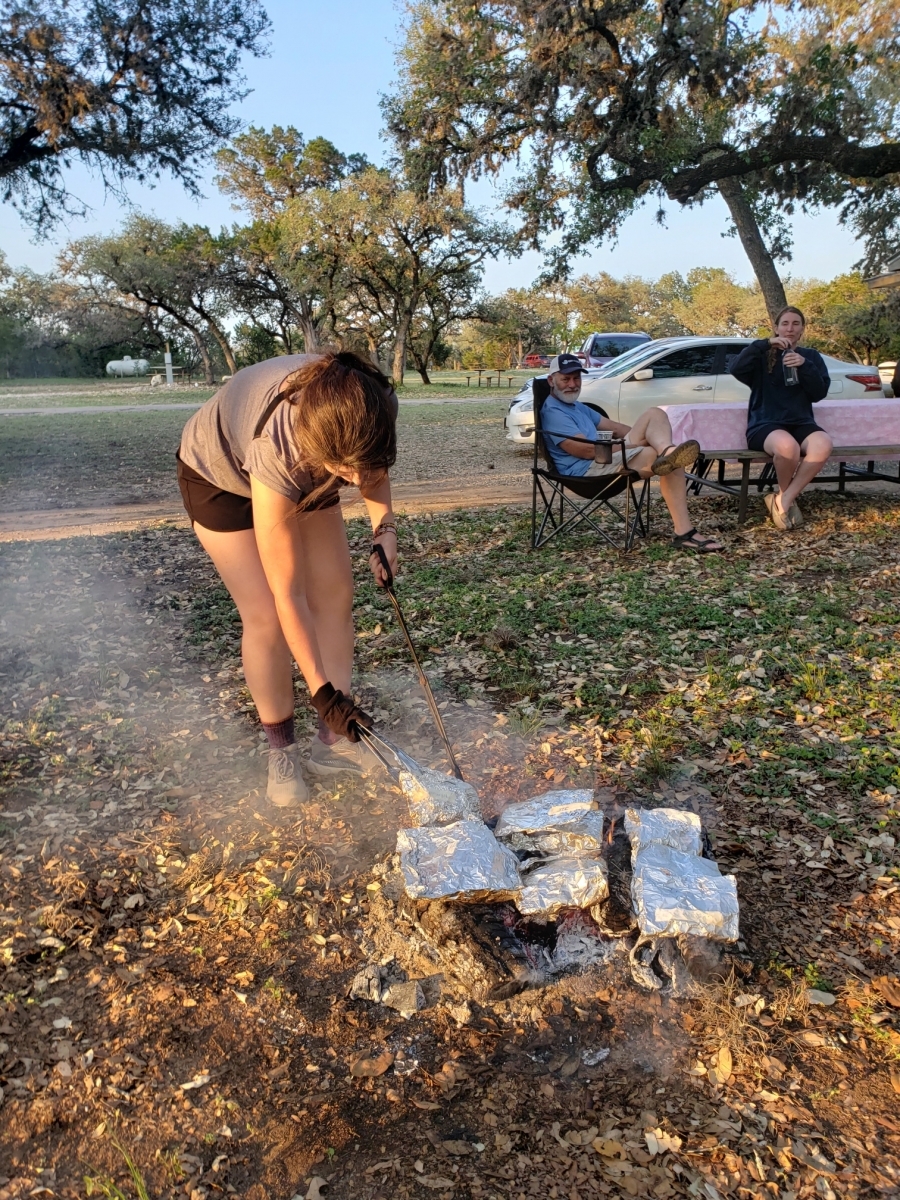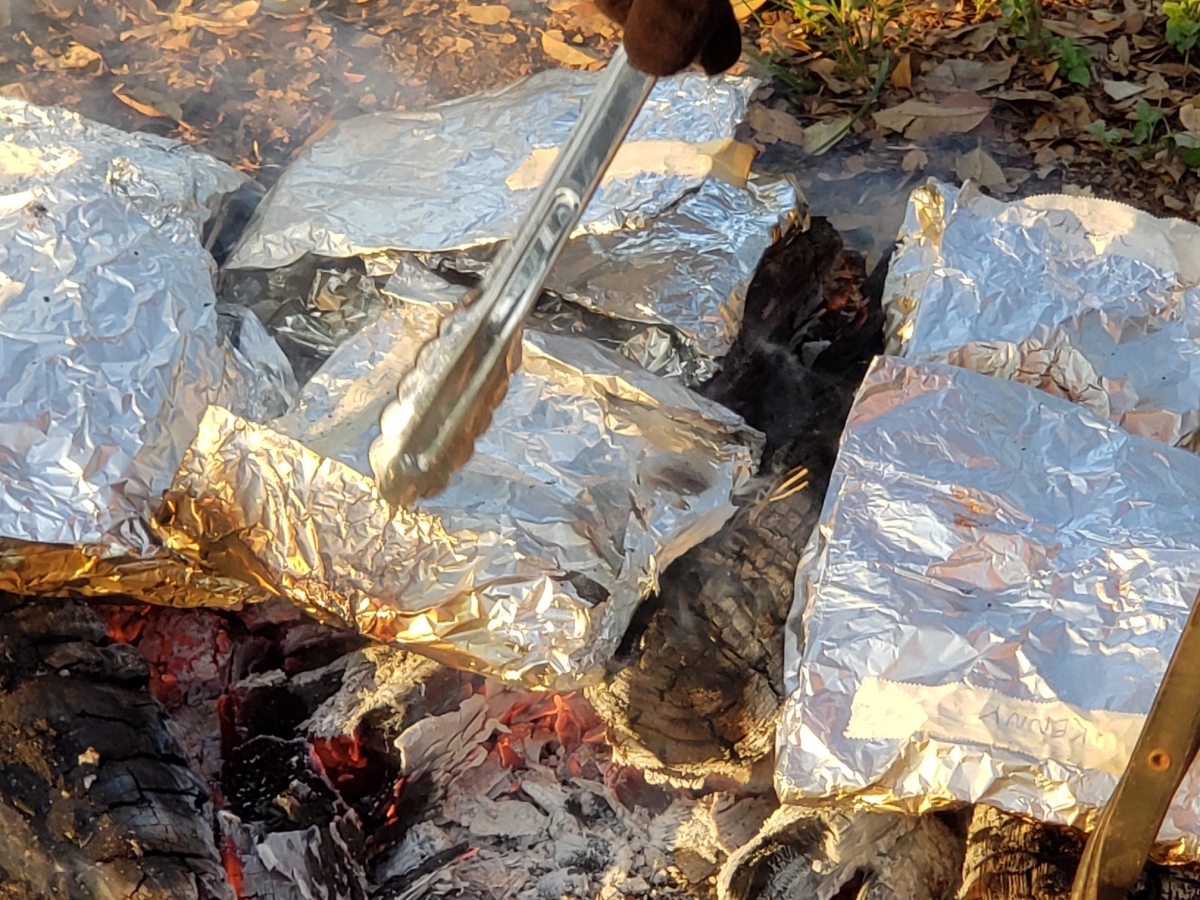 You can gently open the foil to check doneness - if it needs more time, just fold it back up and continue coooking.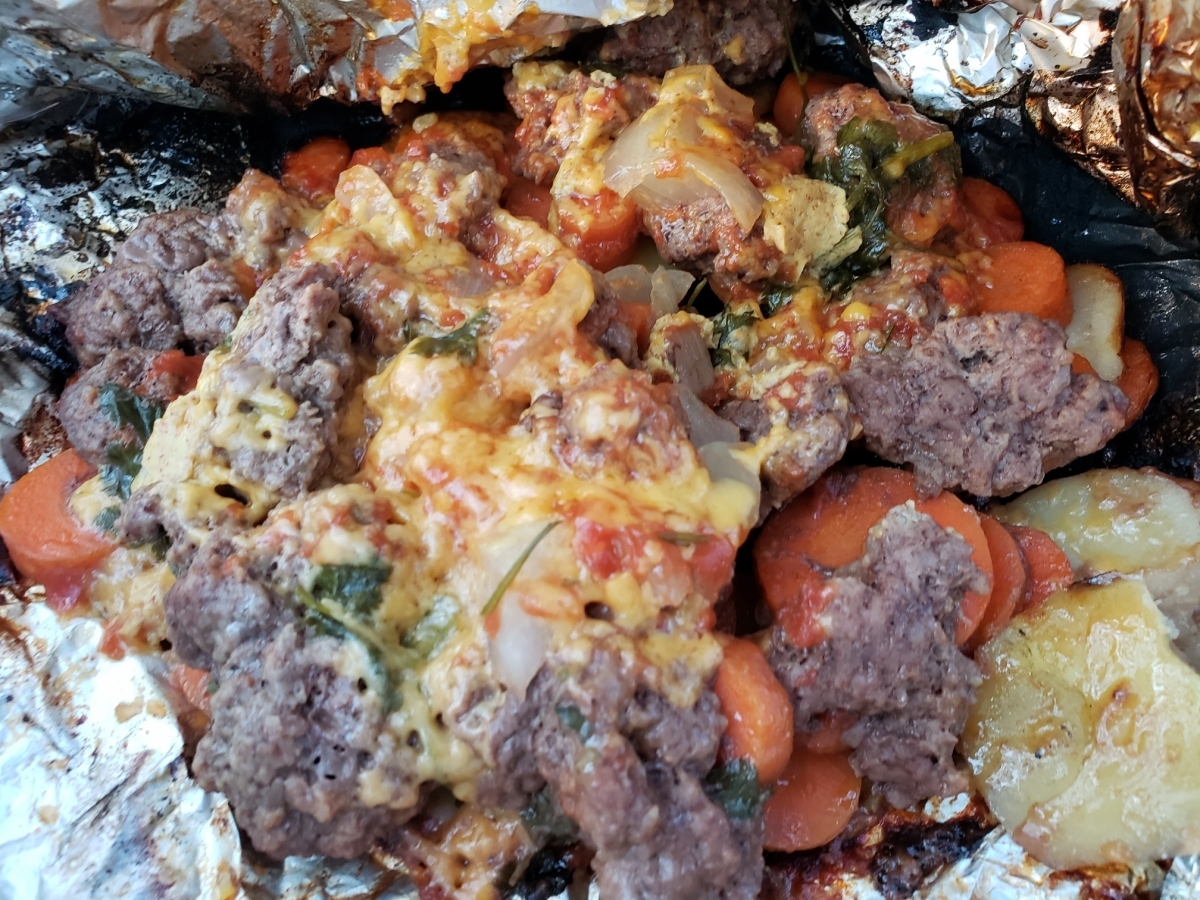 Step 5
Once the dinners are done, remove from the fire and unwrap them to cool and enjoy! If you have leftovers, just fold them back up and referigerate.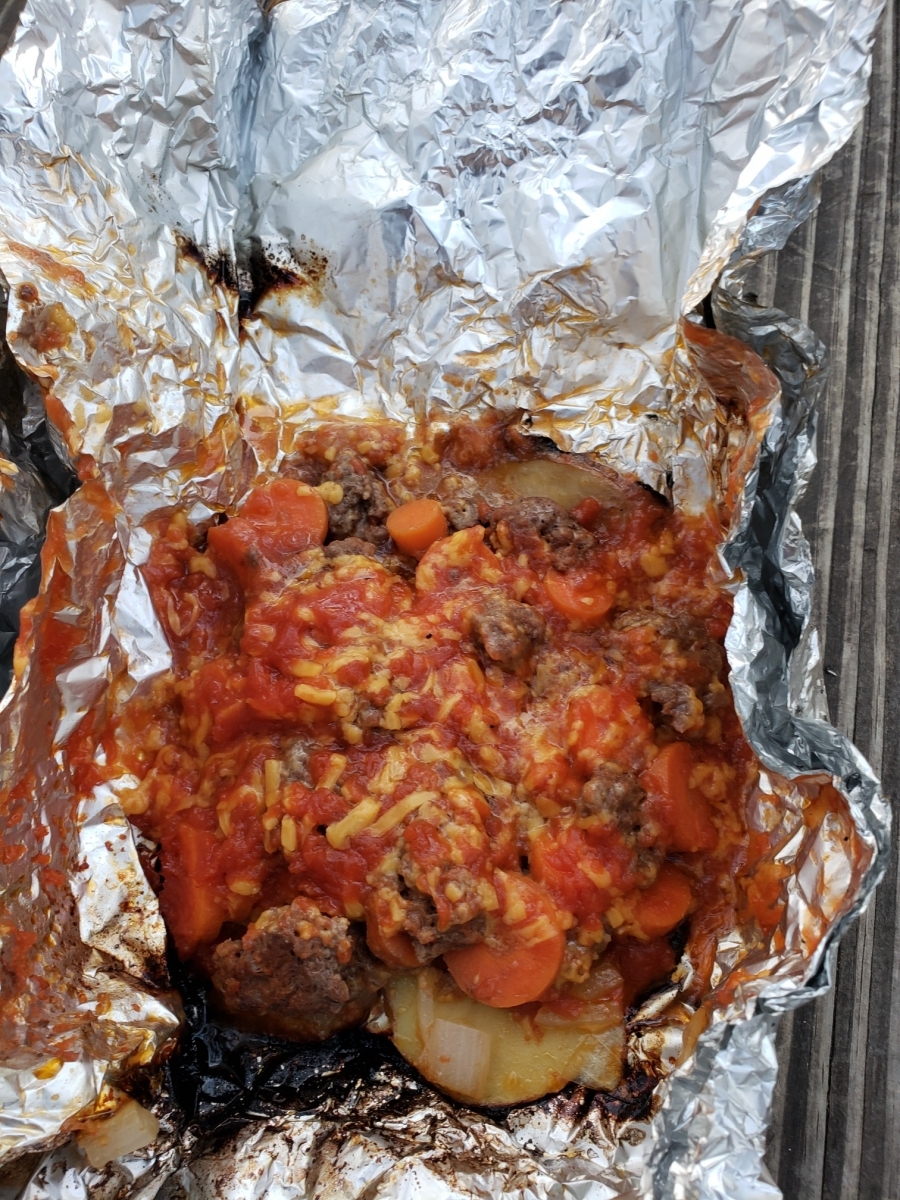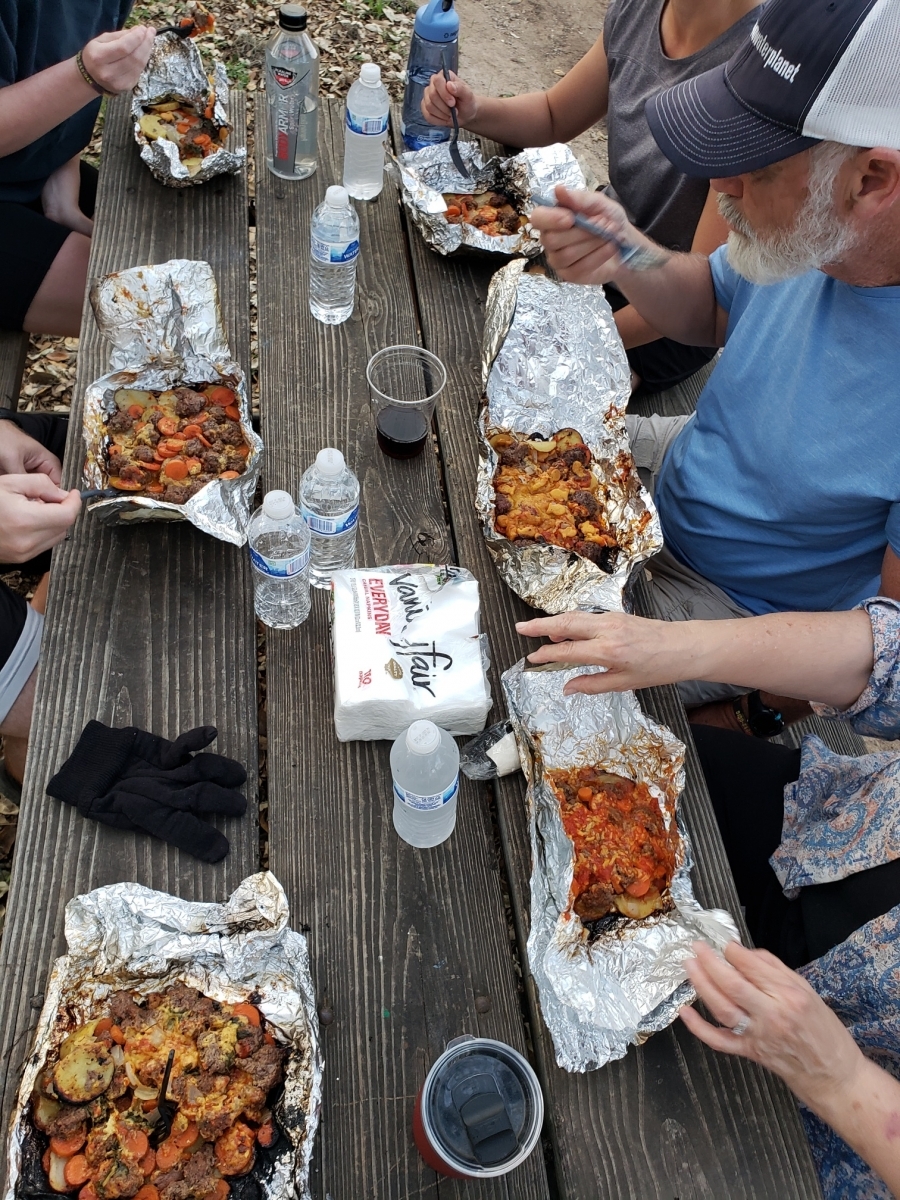 We hope you enjoy trying these dinners at your next camping trip or outdoor time with family - we'd love to see what you create! Thank you again to Kathleen for sharing with us.
Join us next week for yet another fun-filled VTE via Zoom call. See you at 7:00pm EDT. Cheers!