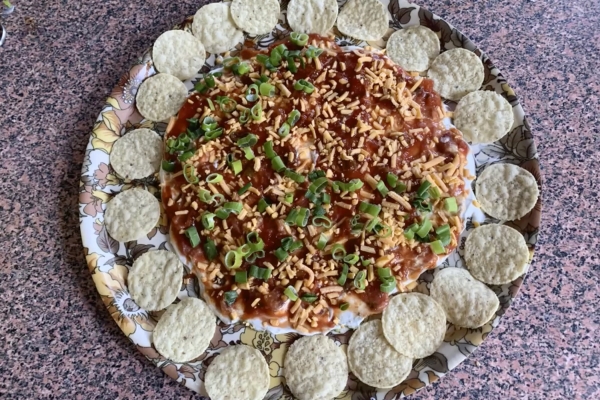 Layered Guacamole
Published by
Kayleigh Ebenrick
on September 25, 2021
Any hosts will love this tasty and simple layered guacamole recipe from the kitchen of Sandra P.! With it's colorful ingredients, you can easily remember the layering order by remembering "green, white, red, yellow, green." Grab your favorite chips, and you've got a winning combination!
View the recipe below, or watch the full video presentation on YouTube here: https://youtu.be/nnU4GgF8Hqo
Ingredients:
2 ripe avocados
Garlic powder, to taste
A few drops of lemon juice
Approx. 1 cup sour cream - Sandra uses 14%, and you can also substitute yogurt
Approx. 1 cup salsa - you can use any brand or spice level you prefer
Shredded cheddar cheese
Scallions, cut into little green circles (use mostly the green tops)
Tortilla chips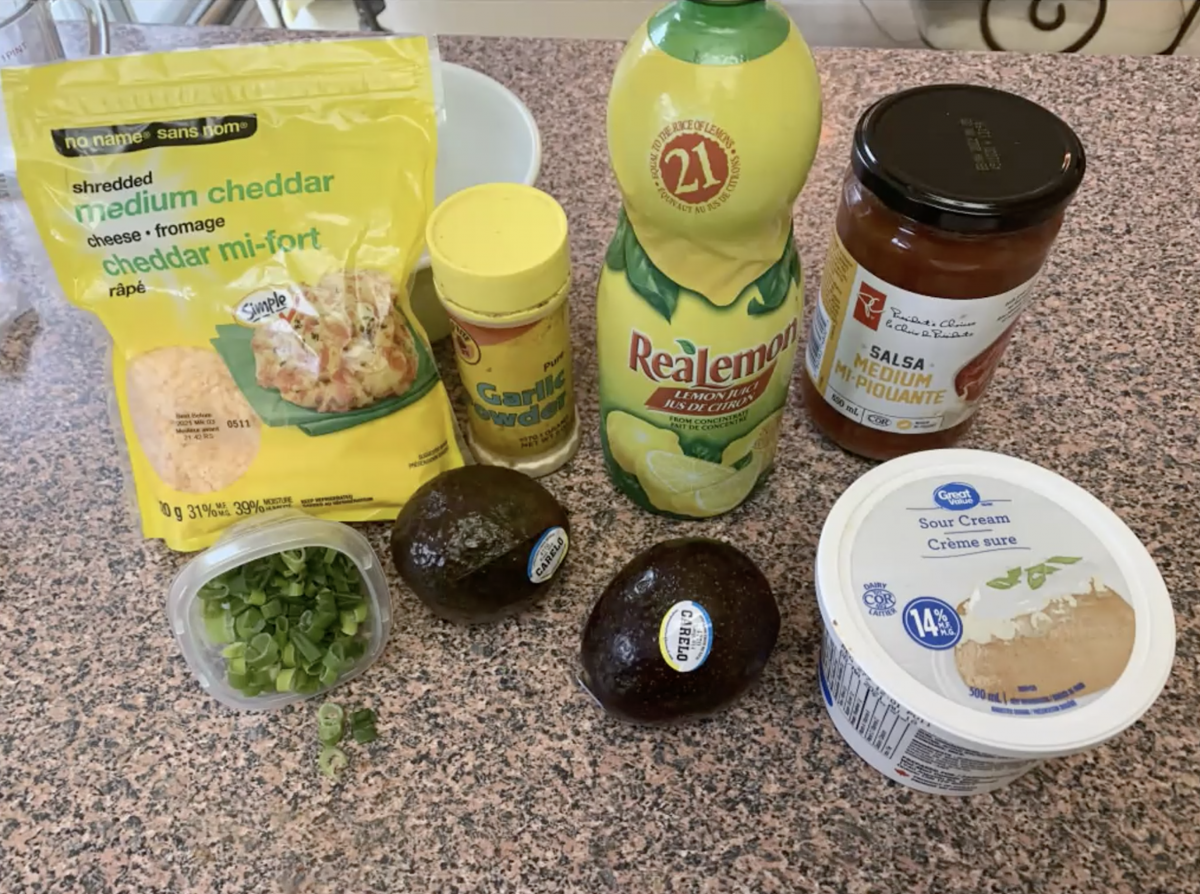 Step 1
Scoop out your avocados and mash them with a few drops of lemon juice and garlic powder to taste. Tip: a potato masher works well to mash the avocado!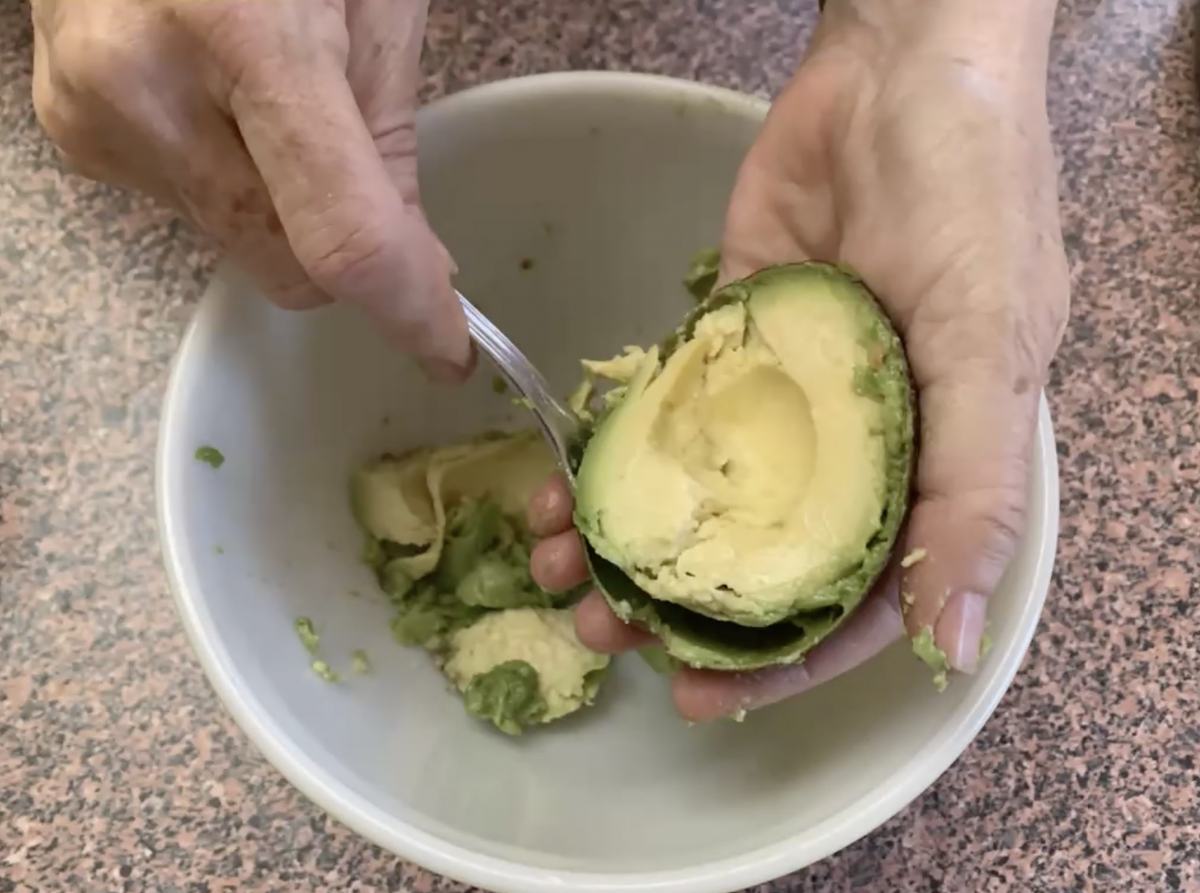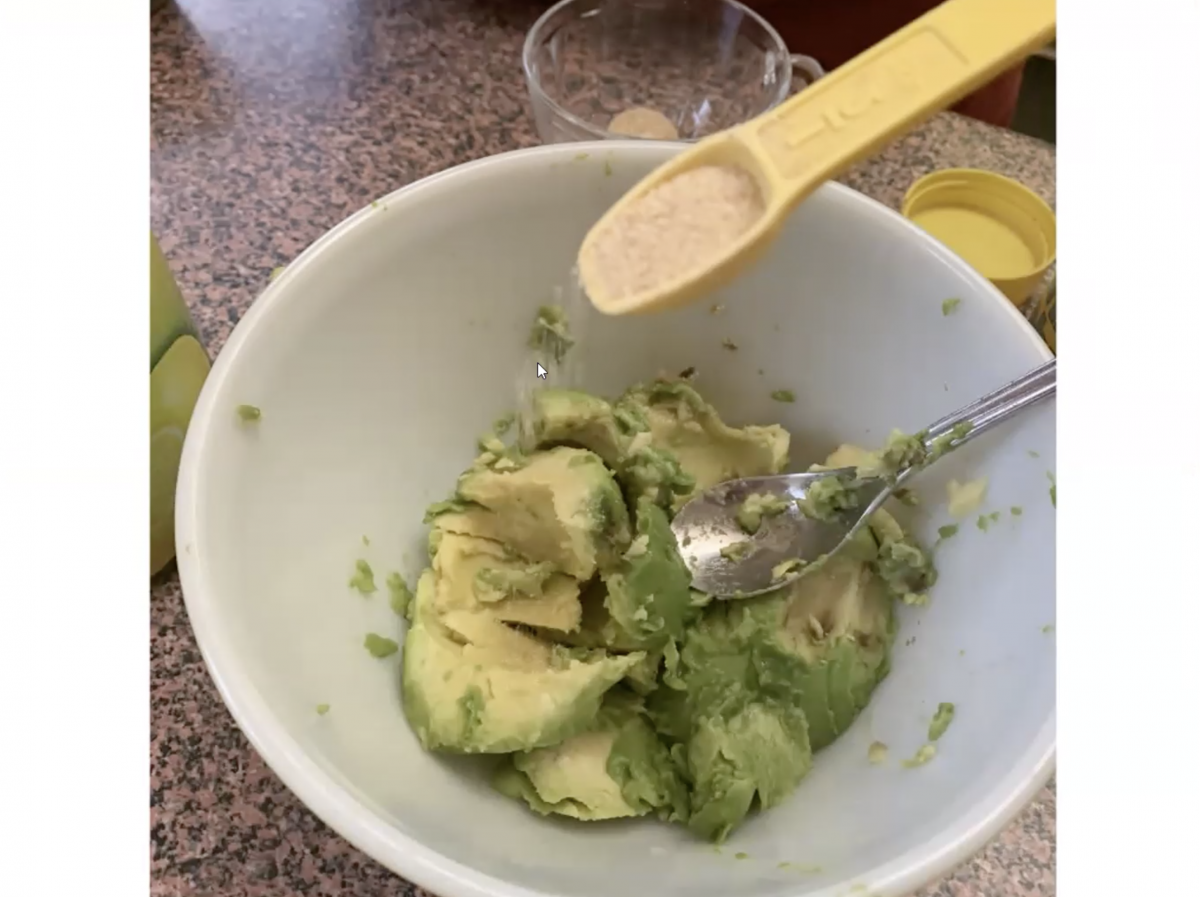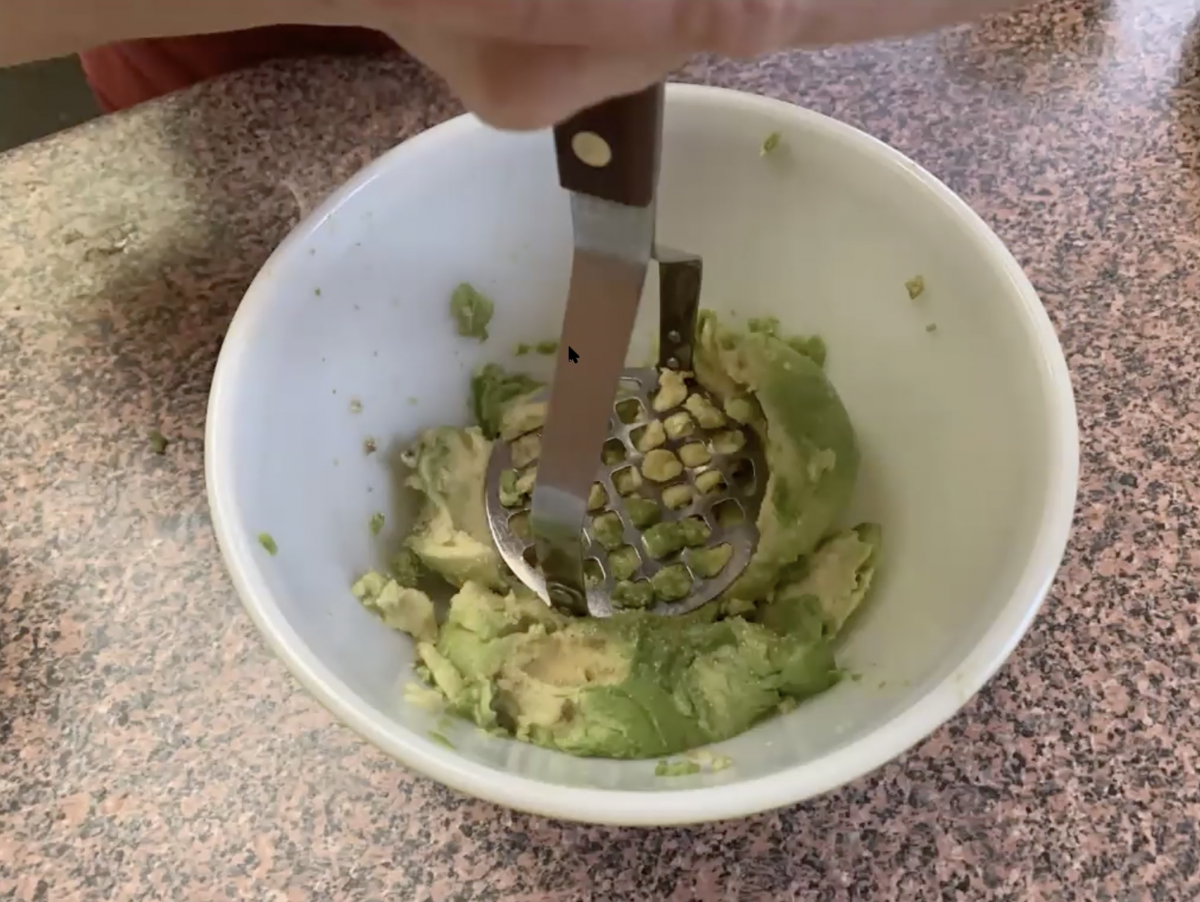 Step 2
Spread avocado mixture into a circle in the center of a serving plate, leaving about 2 inches around the rim.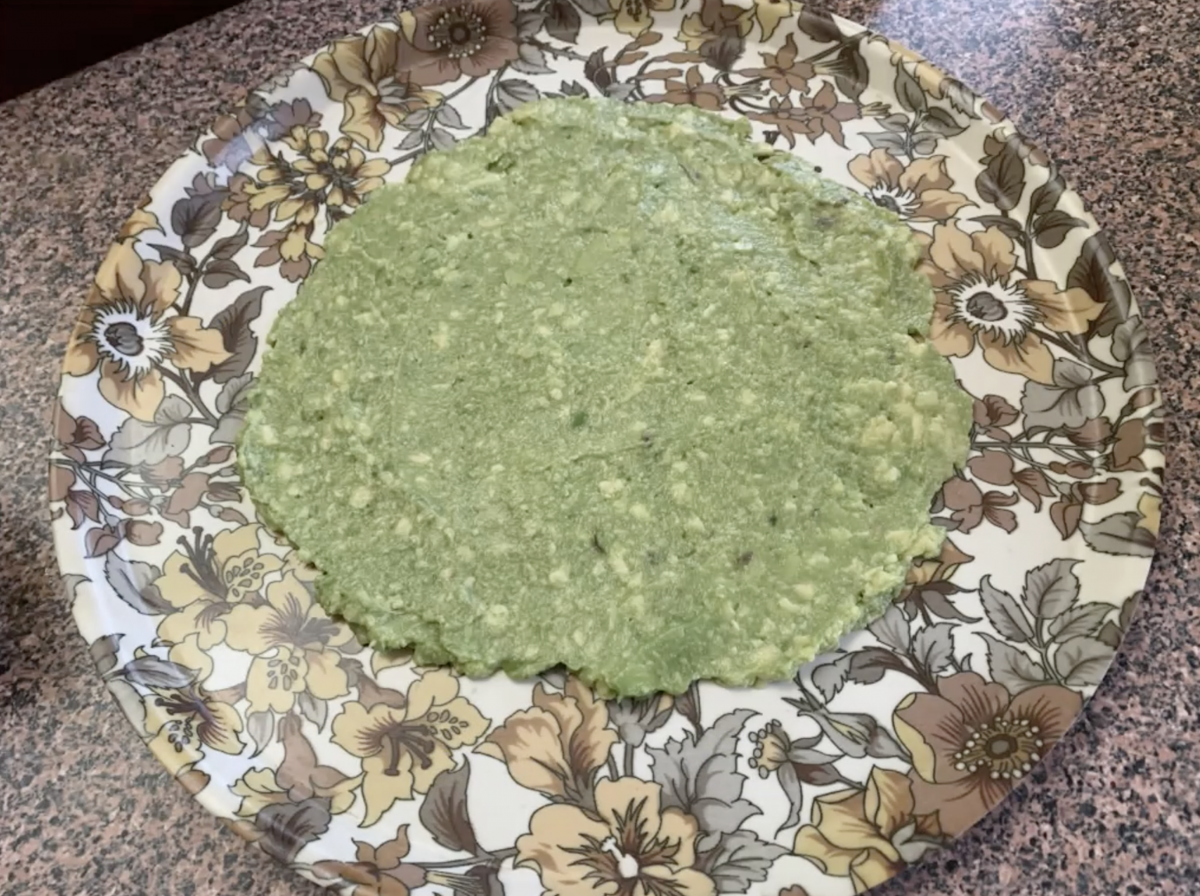 Step 3
Cover the top completely (including the edges) with sour cream, enough to not see any green through it. A rubber spatula works well for this. The sour cream acts as a barrier so the avocado won't turn brown if you make this in advance.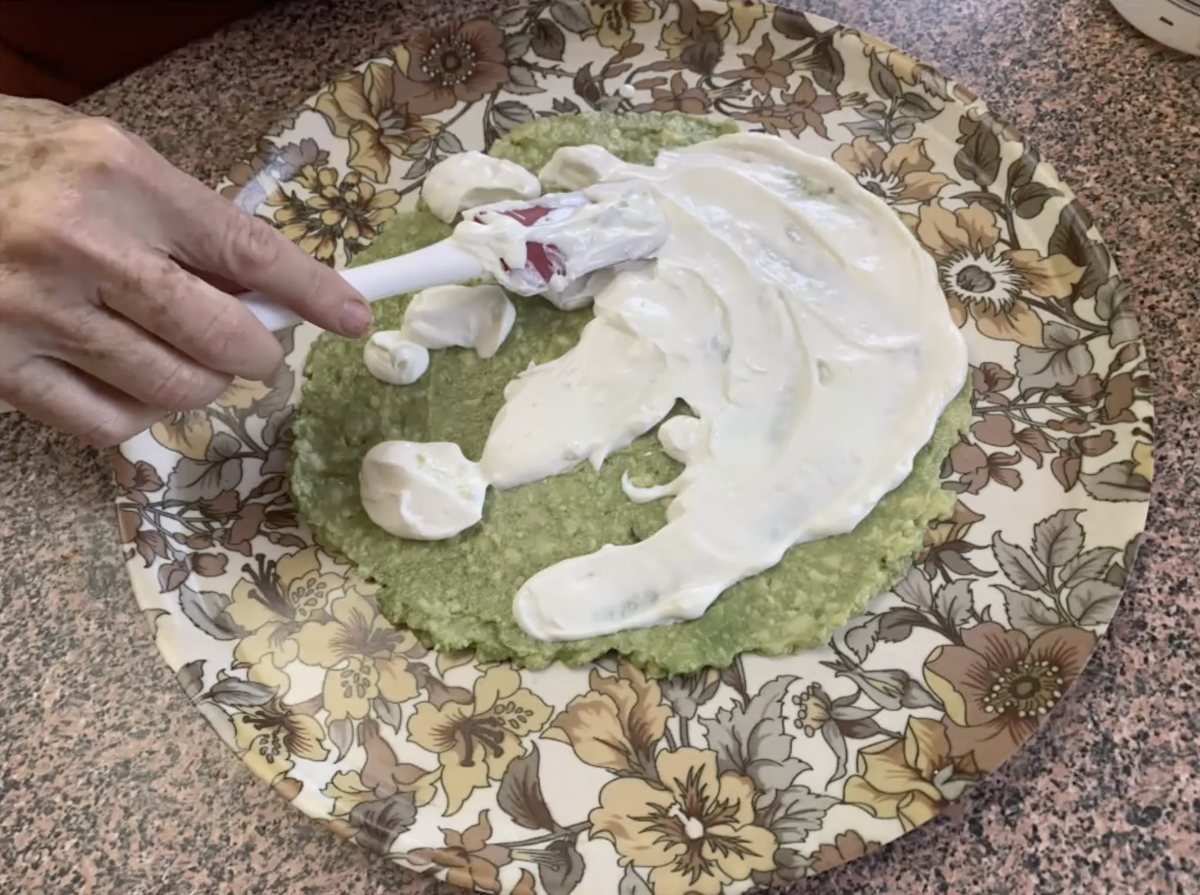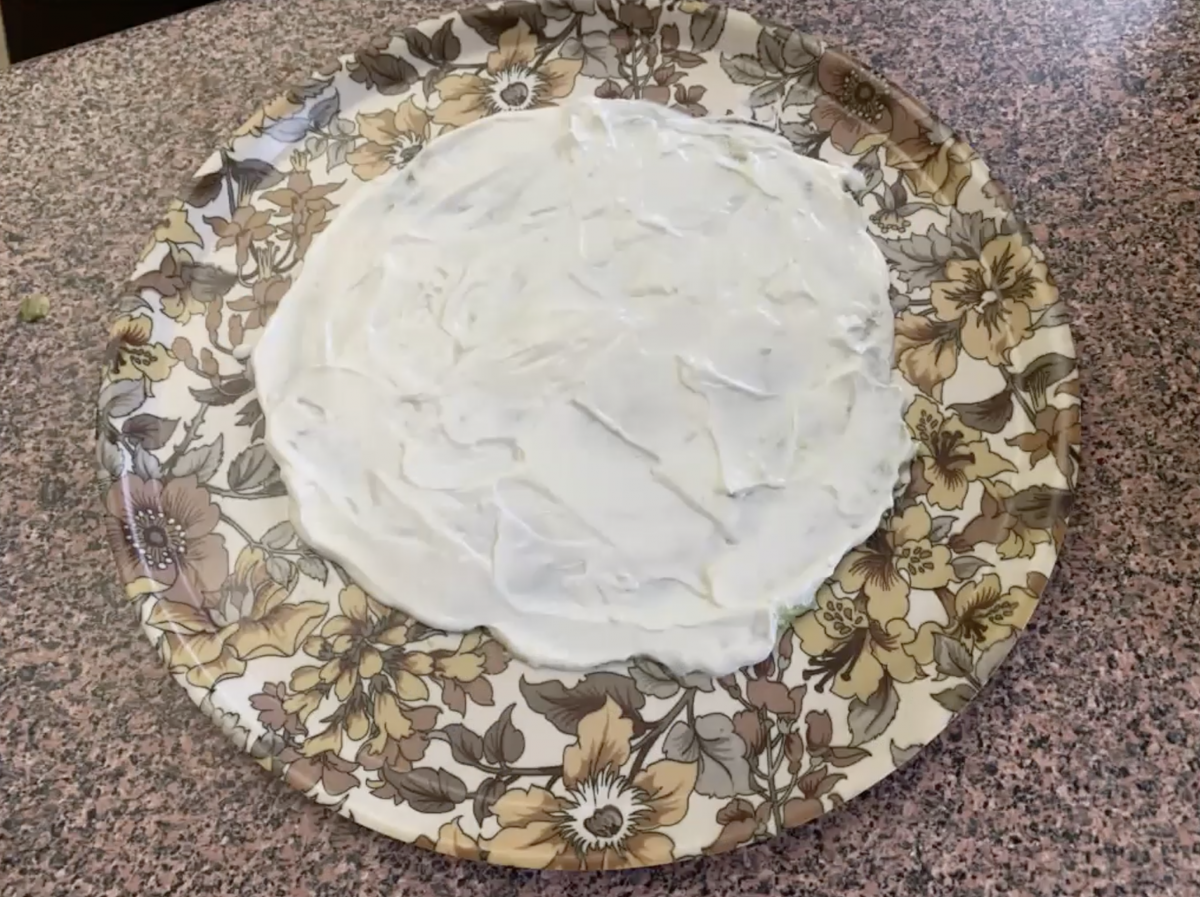 Step 4
Drop spoonfuls of salsa on the top and gently spread. It's ok to still see some sour cream through it.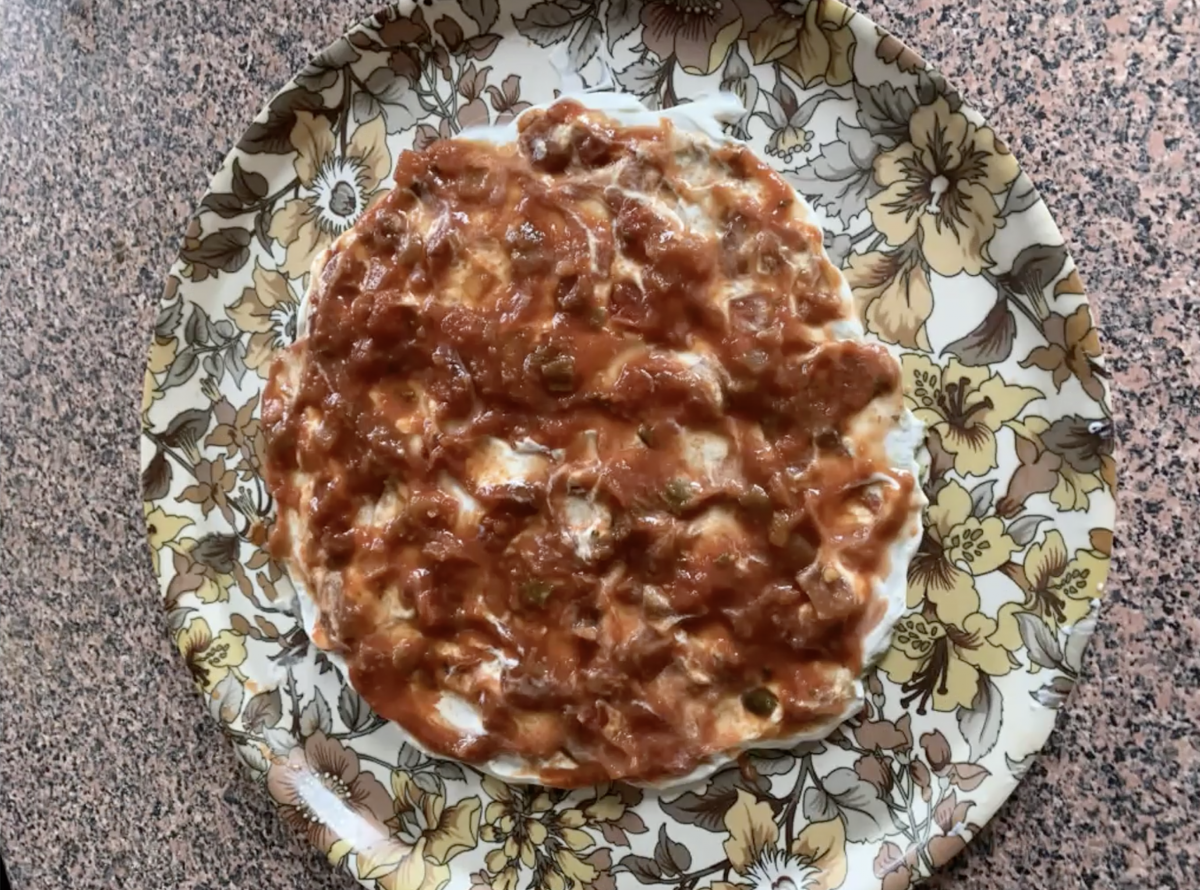 Step 5
Scatter cheddar cheese over the top so you can still see the salsa, and then decorate with scallion greens.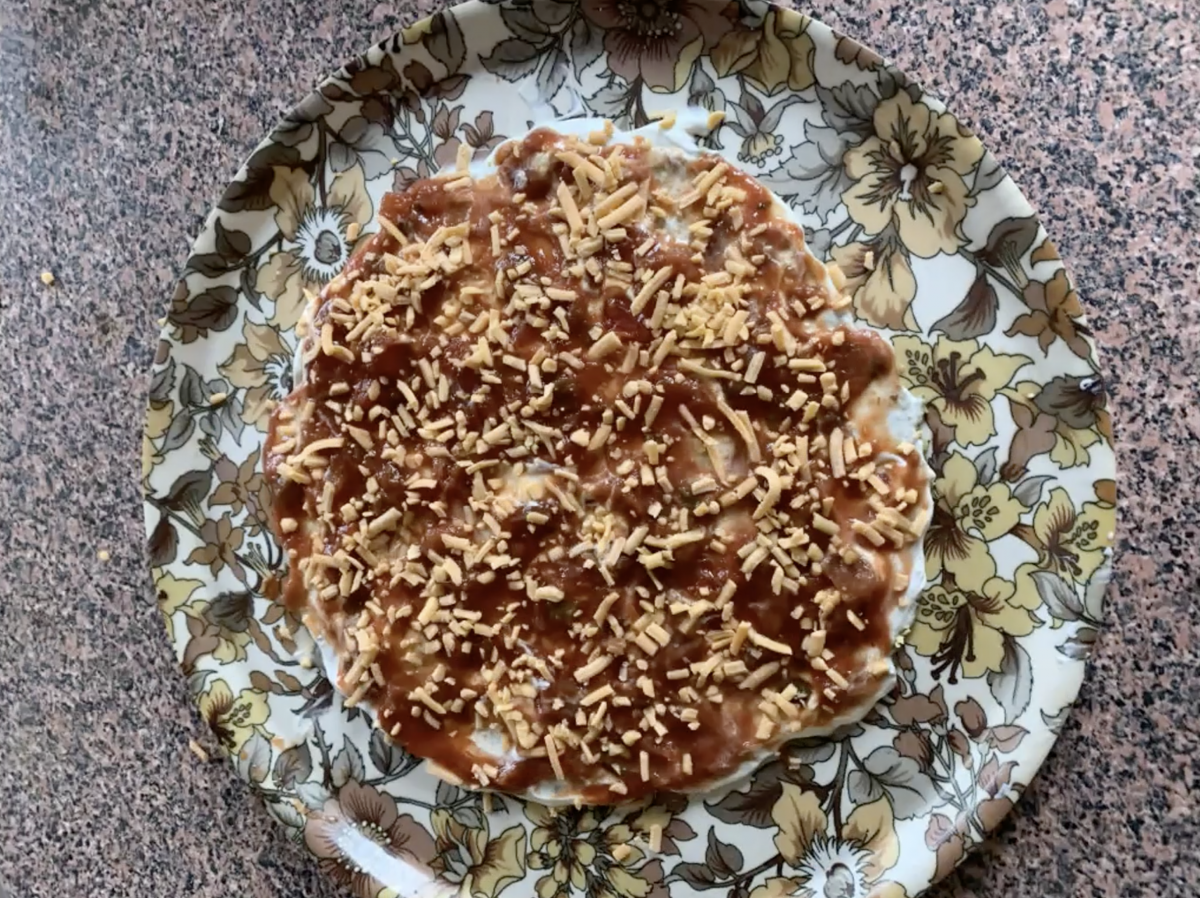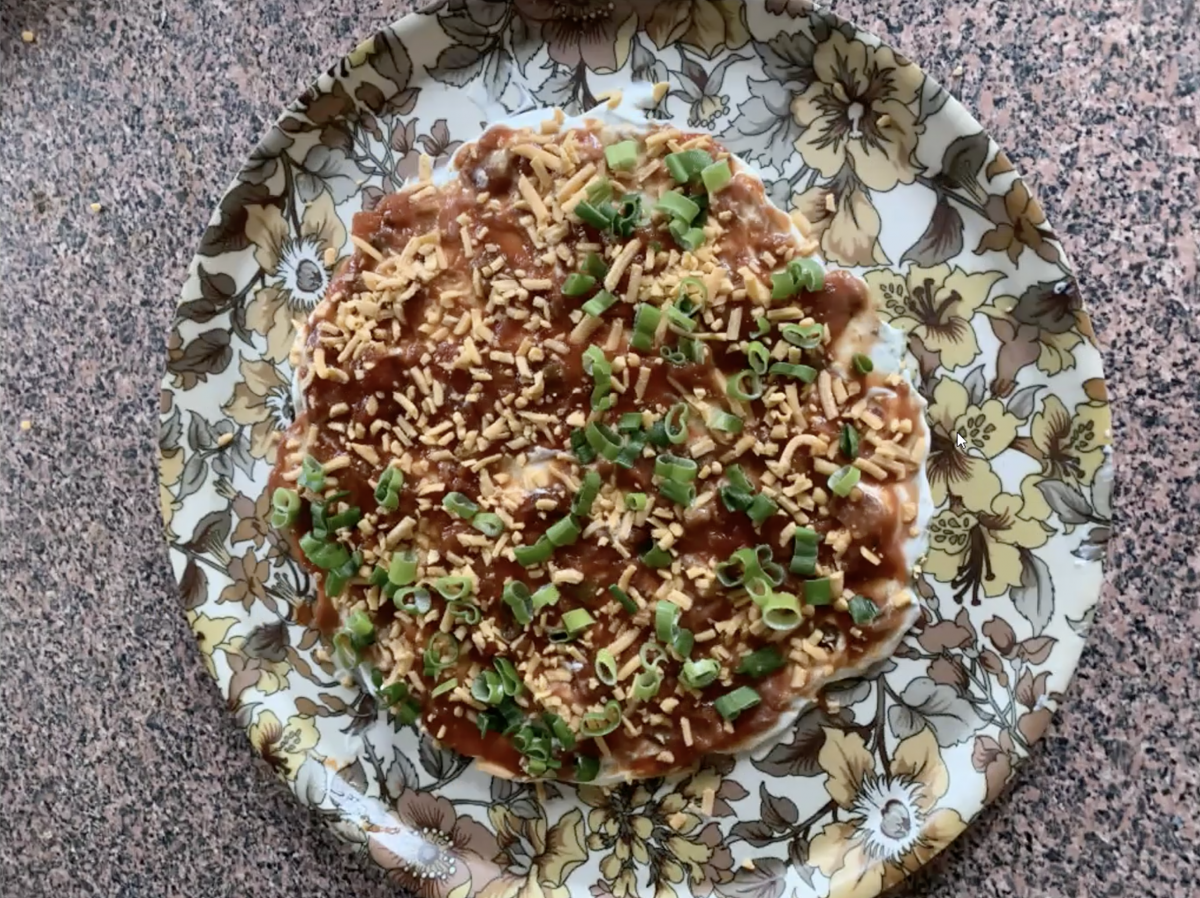 Step 6
Close to serving time, grab your favorite tortilla chips and arrange them in a circle around the dip for a pretty presentation. Don't do this too early, since the chips can become soggy if touching the dip. Put any extra chips in a bowl.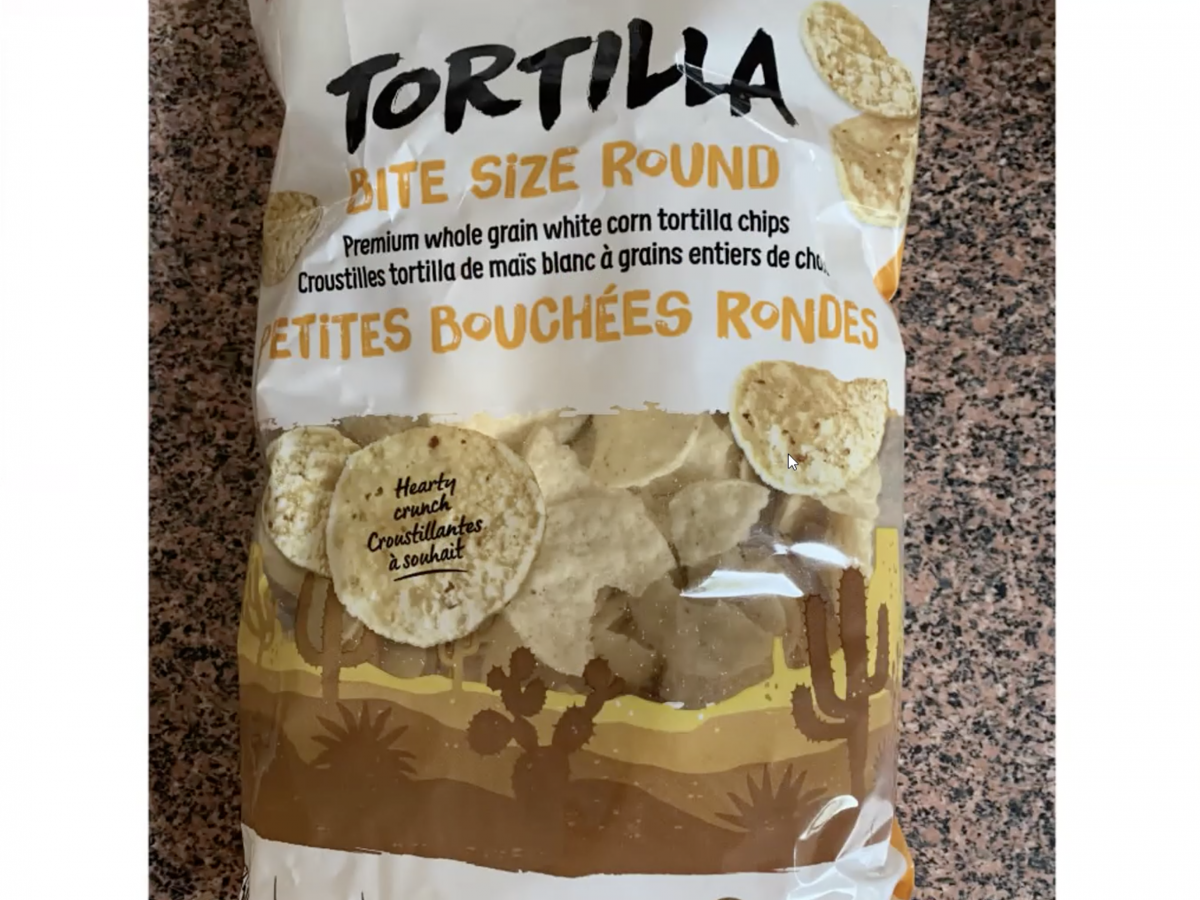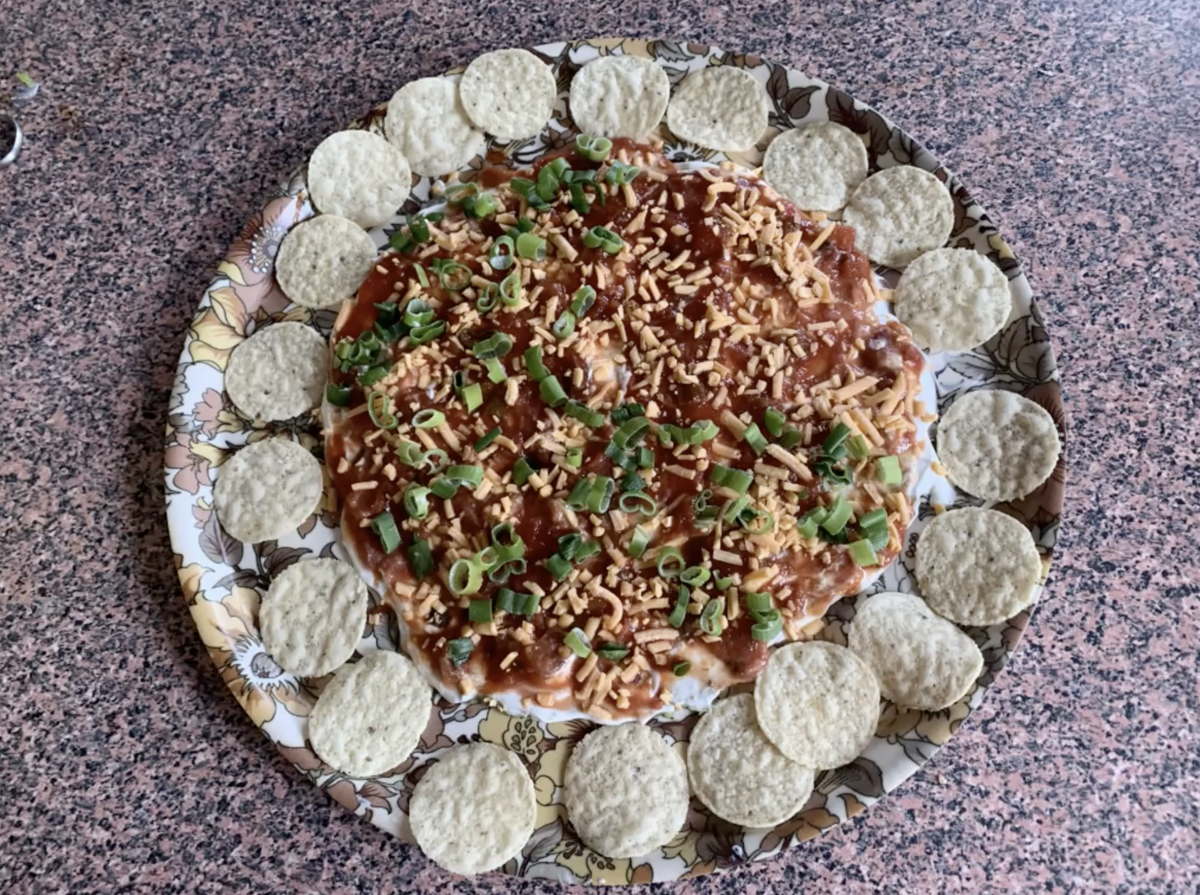 As you make this recipe, you can adjust and add as much as you like to each layer depending on your taste buds. For a larger serving, mash more avocados and increase the other ingredients accordingly.
Thank you to Sandra for sharing this recipe with us! Join us next week for yet another fun-filled VTE via Zoom call. See you at 7:00pm EDT. Cheers!