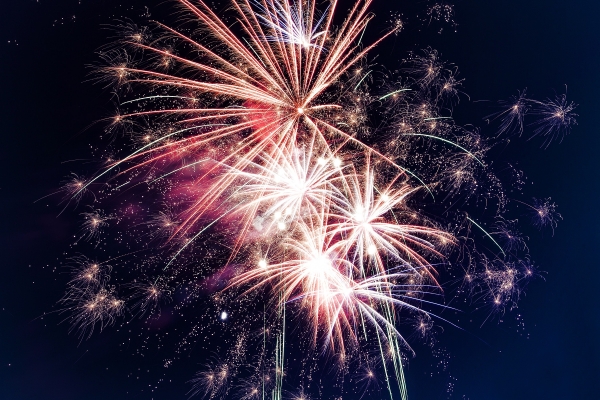 Newsletter January 2019
Published by
Kayleigh Ebenrick
on January 15, 2019
Happy New Year!
Renew & Refresh
Well, it's January 2019! Can you believe it?!
There's a lot to be said for an arbitrary date on the calendar that invites us to look at our lives and hit the metaphoric *refresh* button.
However, Evergreen Club members know that people are evergreen. Since its founding in 1982, the club has upheld the idea that no matter how many years have passed, people are good, enduring, ever-active, alert, unselfish, productive, intelligent, and contributing. Our club is a community of people who, through enriching travel and wonderful interactions with new friends, have invigorated minds and meaningful experiences... expressing these qualities continually like an evergreen tree that always sends out beautiful new growth. We don't need a special time of year to acknowledge this; it's lived out in daily activities and in every host / guest interaction.
Potluck Promo
Valentine's Potluck Promo. Here's a great opportunity to share the love this Valentine's Day:
Host a potluck at your home for fellow Evergreeners & interested friends in your area by the end of February and get 4 free months added to your membership! Just take a group photo at the party and email it to info@evergreenclub.com. Please list the names of those members in attendance in your email.
This is not only rewarding; it's a great way to make friends! Especially if you're flying solo these days -- go ahead! Reach out. Don't be shy... you can be the one to be proactive and inclusive. Have fun!

Blog Reminder
Check out the new Blog! Accessible by computer and phone. Just click "Blog" in the navigation bar at the top (white bar, green text) to see Newsletters, photos, & articles. Click the back arrow on your browser ( < ) to return to the main blog page. For all of our 'history buffs' we've got a special illustrated series honoring Great Travelers (see sample below). We'll release one per month on the blog and Facebook.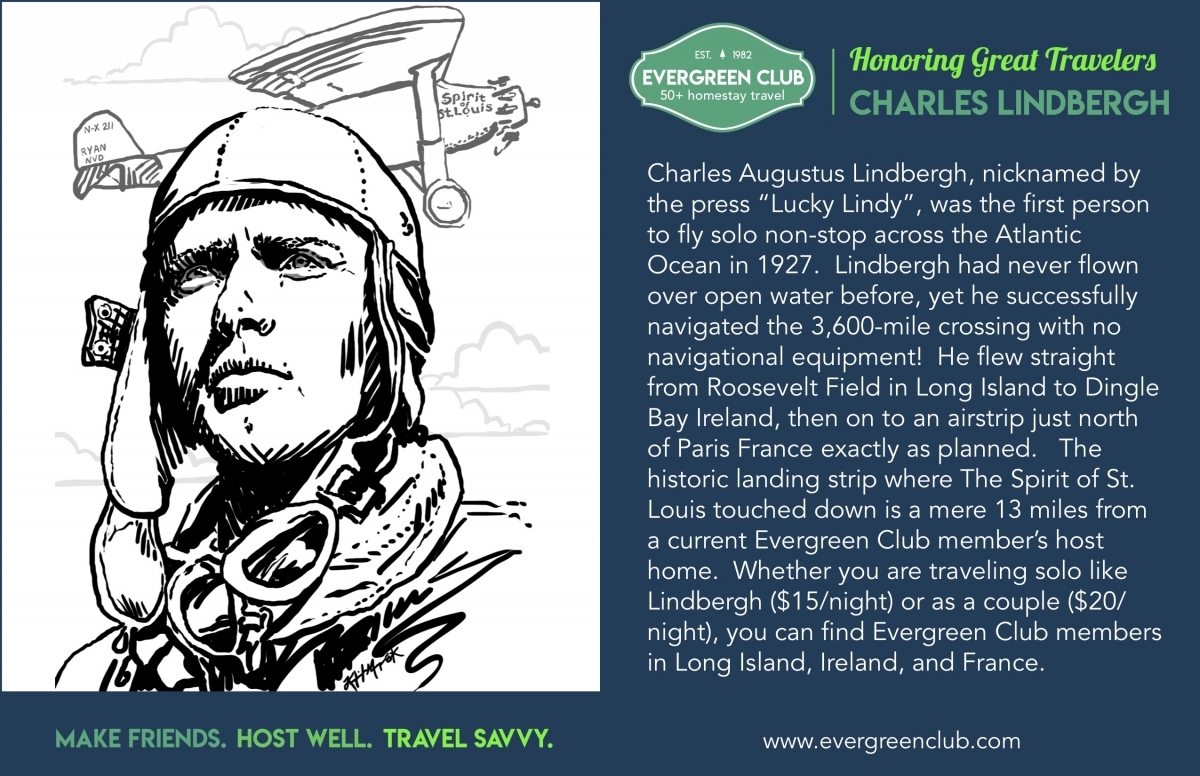 Happy Travels,
The Evergreen Team
Click to DOWNLOAD a PDF of this month's Evergreen Newsletter
Mobile / International: 1+813-551-3197
USA landlines: 1-800-962-2392
A monthly publication of the Evergreen Bed & Breakfast Club: A homestay travel club for people over 50 & seniors. Make friends. Host well. Travel savvy.