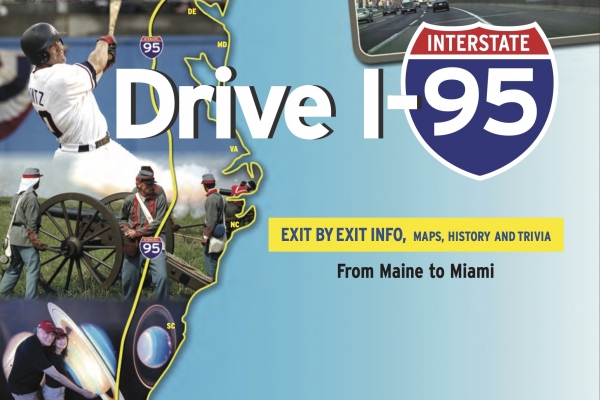 The Best Way to Drive I-95 Part I
Published by
Kayleigh Ebenrick
on June 8, 2020
Evergreen B&B Club members Stan & Sandra P. from Montreal love to travel. They wrote a book about driving on I-95. They have been enthusiastically traveling that highway for 34 years now and update the book (now on its 6th edition) with new and relevant travel information. The purpose of the book is to show that there are fun things to do right off the highway. The journey is the destination! They're not on a mission to get somewhere fast -- it's just about enjoying the sites along the way. While the book is not available in paper any longer, you can get it as an e-book at: https://www.drivei95.com/order_now.htm.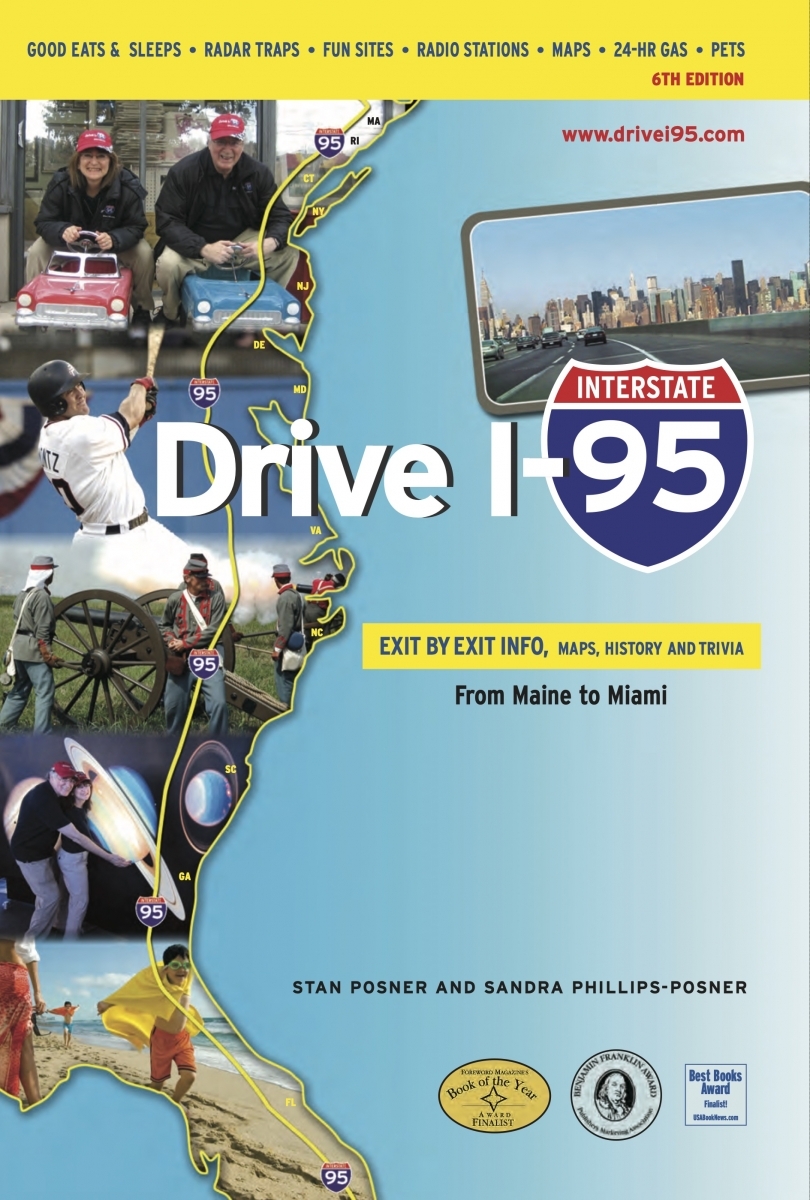 Travel Lodging Simplified
And of course, the obvious "way to stay" during your I-95 trip is with Evergreen members. Instead of cutting your trip short due to high hotel prices, you, as a savvy traveler stay with Evergreen members for just $20/night to make your vacation money go farther. The Evergreen Club is the smart lodging solution for people who want quality accommodations and the wisdom of the locals (who know the best places to eat/drink, tour, and sightsee).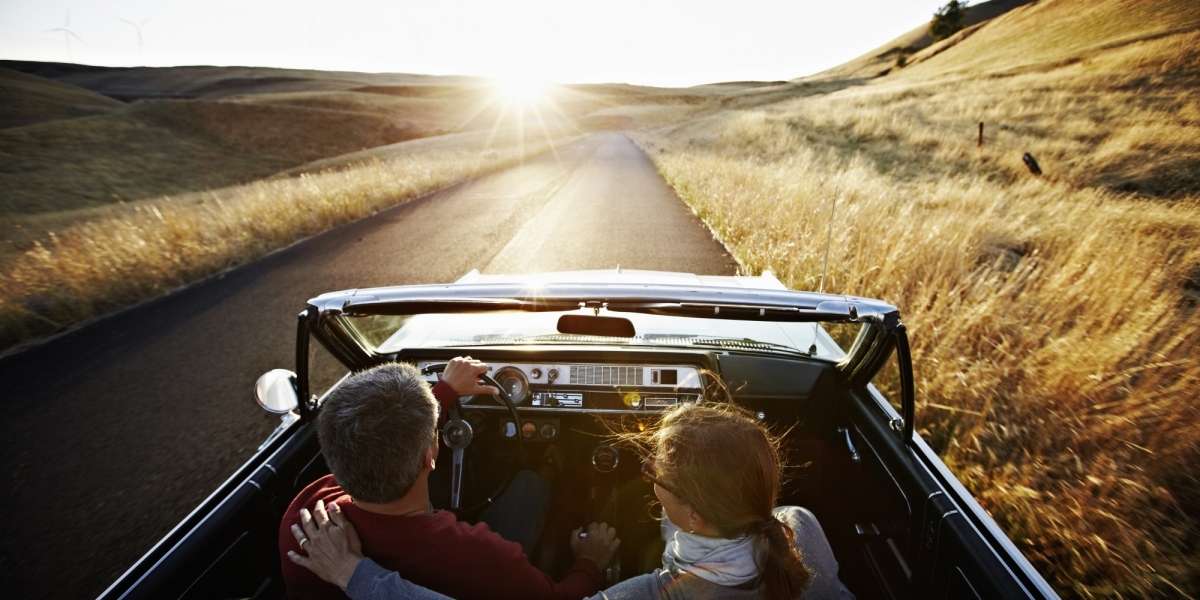 What is I-95?
According to Wikipedia, "Interstate 95 (I-95) is the main Interstate Highway on the East Coast of the United States,[3] running from U.S. Route 1 (US 1) in Miami, Florida to the Houlton–Woodstock Border Crossing with New Brunswick, Canada. The highway runs largely parallel to the Atlantic Ocean coast and US 1, serving areas from Florida to Maine. In general, I-95 serves the major cities of the Eastern Seaboard and metropolitan areas such as Miami, Jacksonville, Savannah, and Fayetteville in the Southeast; and Richmond, Washington, Baltimore, Wilmington, Philadelphia, and New York City in the Mid-Atlantic States up to New Haven, Providence, Boston, and Portland in New England." The part of I-95 covered in Stan and Sandra's book starts in Salem, MA and ends in Miami, FL.

So You Start Your Drive...
Okay, picture this: You're driving down I-95 with your spouse/ friend. Whoever's in the passenger seat has his/ her iPad out and is looking at the e-book as you cruise along. You'll be able to see all the secret "off the beaten path" attractions that you can do whenever you feel inspired to pull off the highway for a little diversion. It's like you've got eyes and ears running parallel to you on both sides of the highway ready to tell you at any point when there's something cool to see/ do/ or eat! How great is that?!
Here are some examples of things you might see on your I-95 journey…
Quirky but Interesting!
You can tour the Pez Museum in Orange, CT. Who even knew there was such a thing?! Apparently, Pez was originally created as a way to help people quit smoking. That's why the Pez dispensers are shaped like lighters with the little flick top!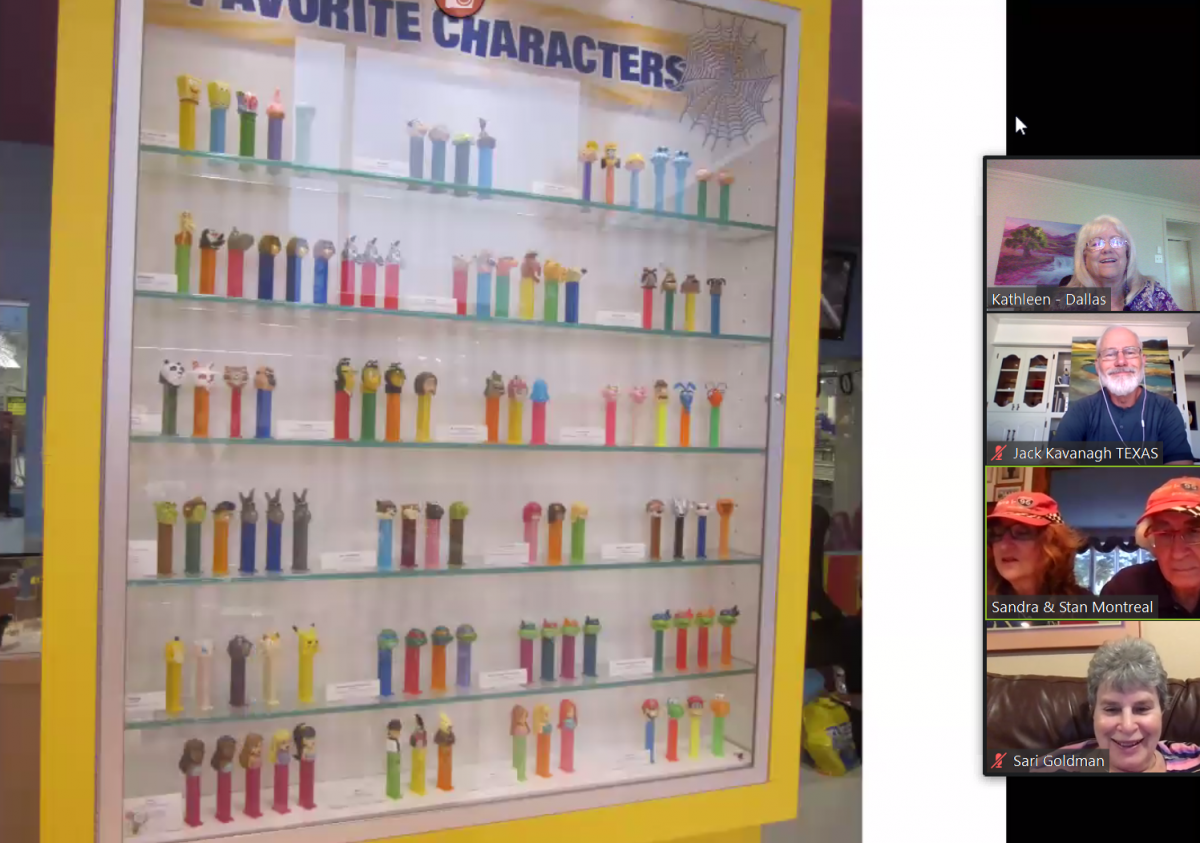 For those who like to sew... you can check out one of the earliest looms!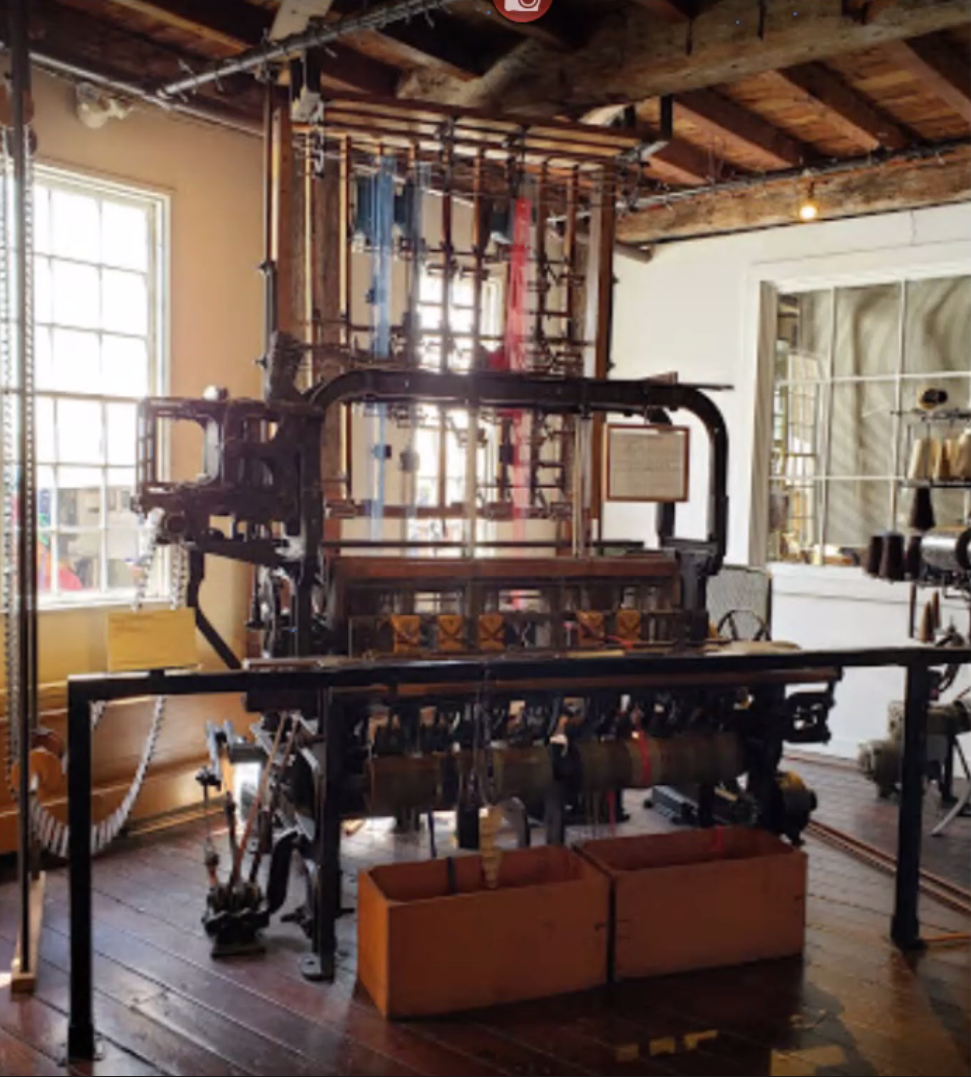 For those of you who like hamburgers (so, everyone) you can see the first powered conveyer hamburger grill. Oh boy! American history in the making.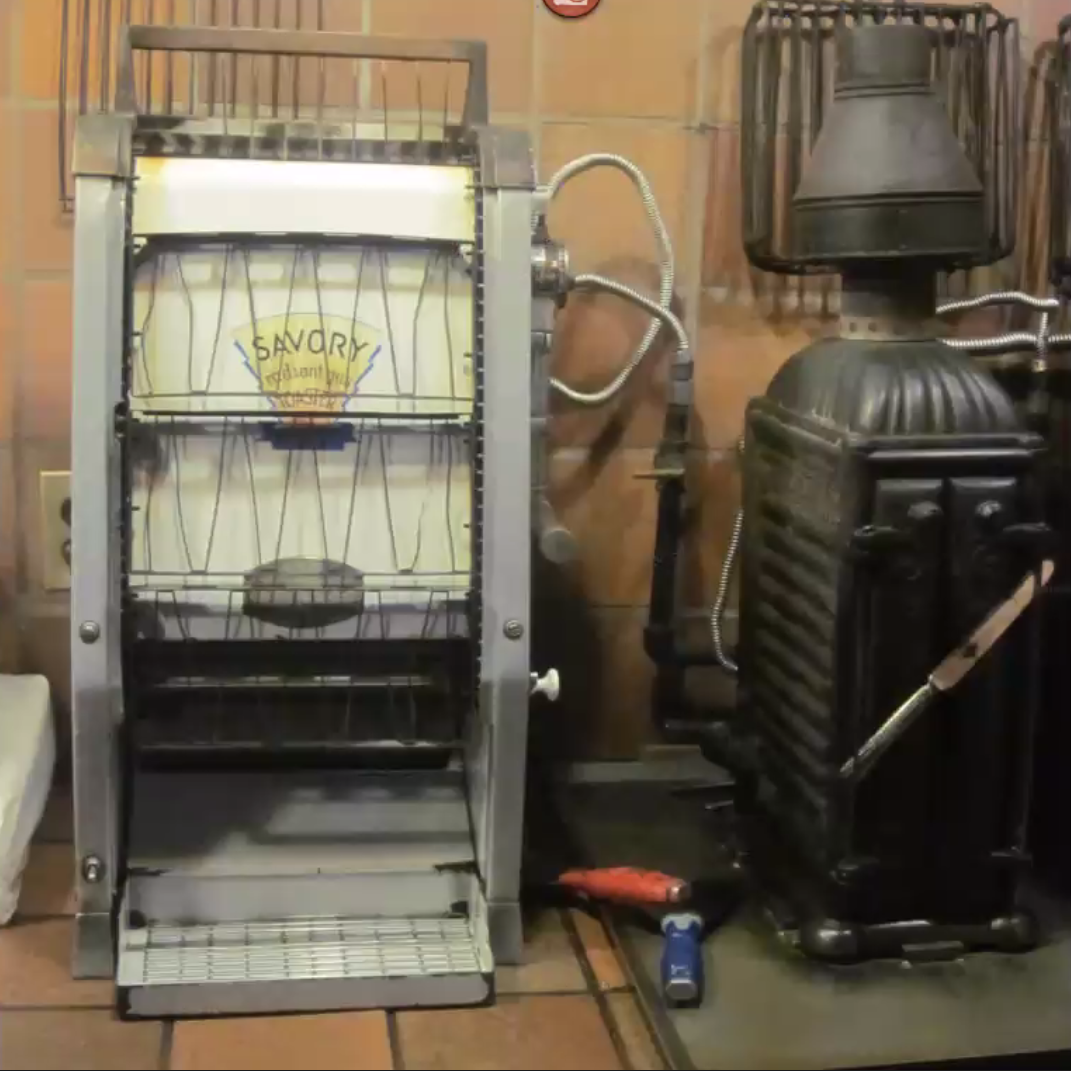 Military Museums and Ships
This schooner can be found at Mystic Seaport. You can buy a two day pass that gives you access to tour the whole area.​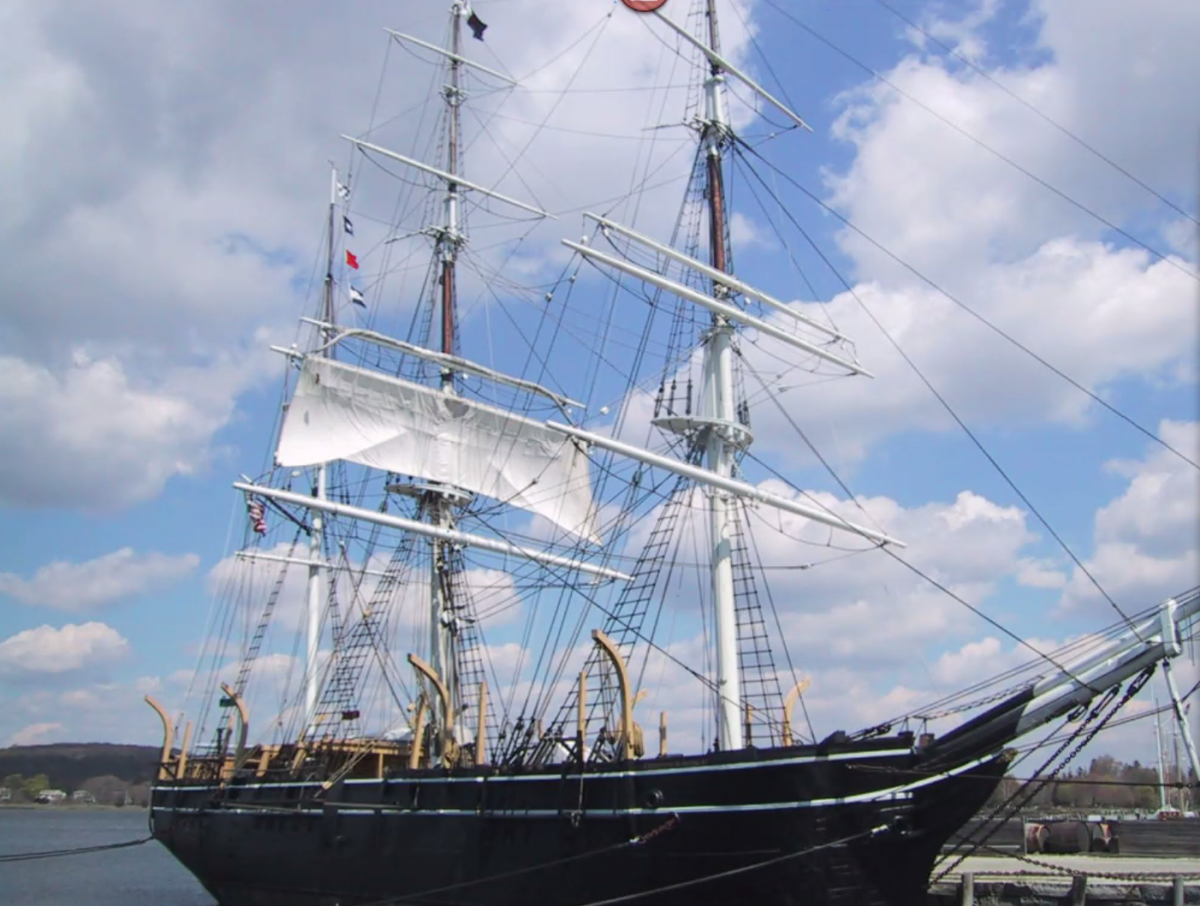 Sandra and Stan stopped by the National Museum of the Marine Corps. According to Wikipedia, "The National Museum of the Marine Corps is the historical museum of the United States Marine Corps. Located in Triangle, Virginia near MCB Quantico, the museum opened on November 10, 2006, and is now one of the top tourist attractions in the state, drawing over 500,000 people annually."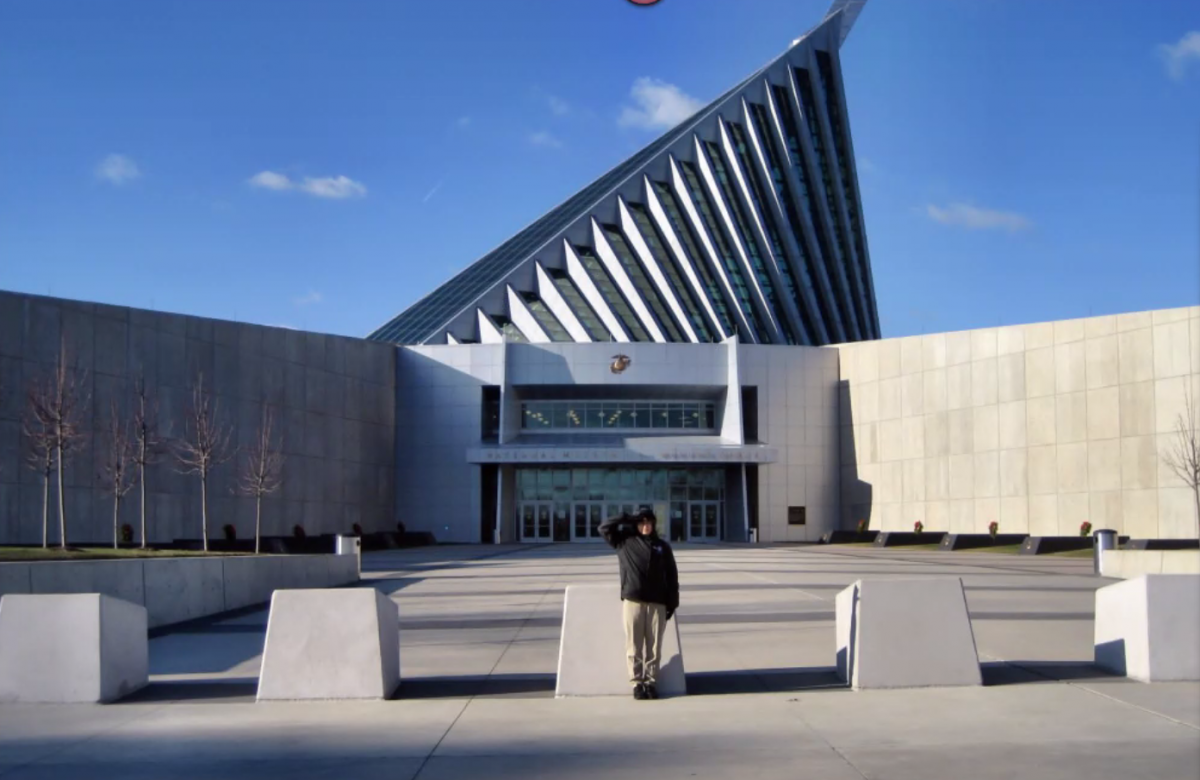 Stan and Sandra visited the Battleship New Jersey, currently in Camden, NJ. Evergreen member Steve Appel (artist who shared his bolt people sculptures on a previous VTE) actually worked as a welder building this battleship! It's a small world. The Battleship New Jersey is the most decorated battleship to have served in the US Navy. At 3 football fields long and 11 stories high, it's one of the largest battleships ever built!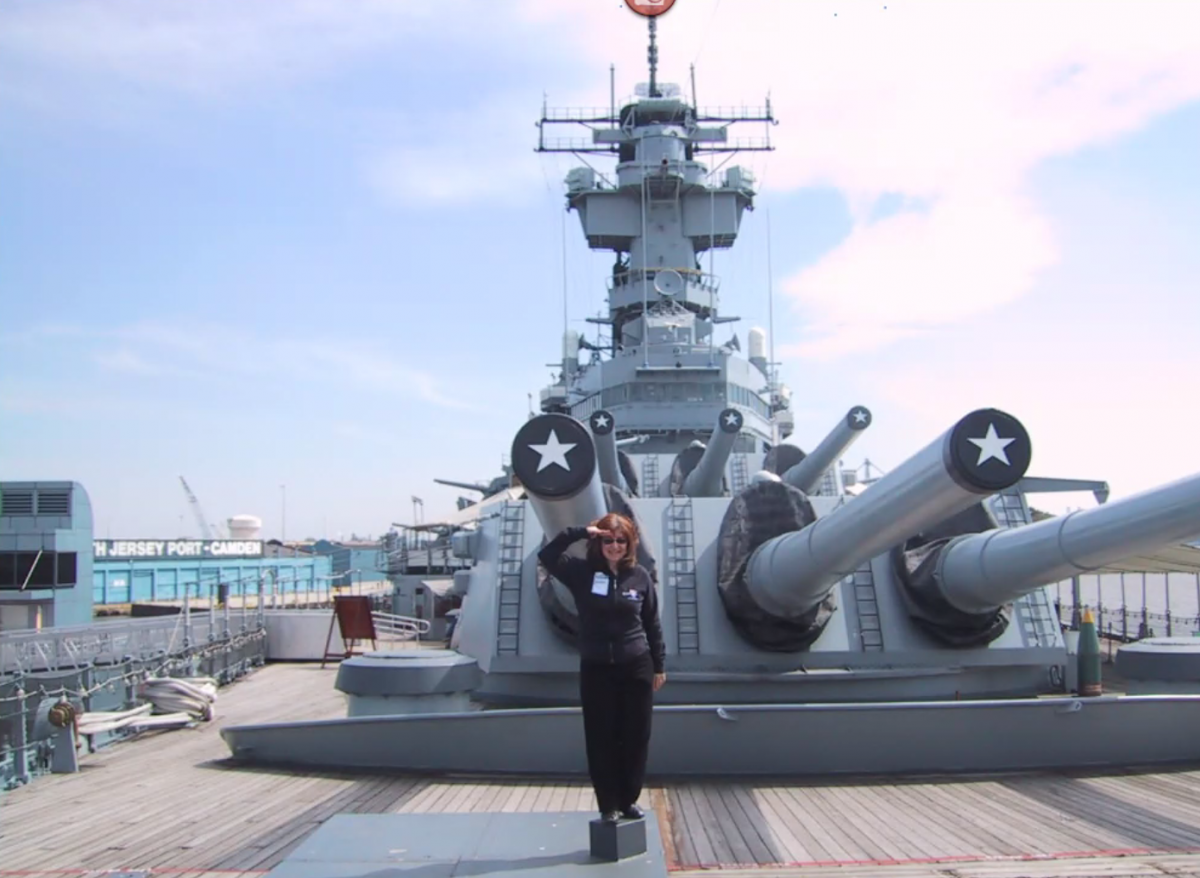 While you're there, you can go tour a submarine!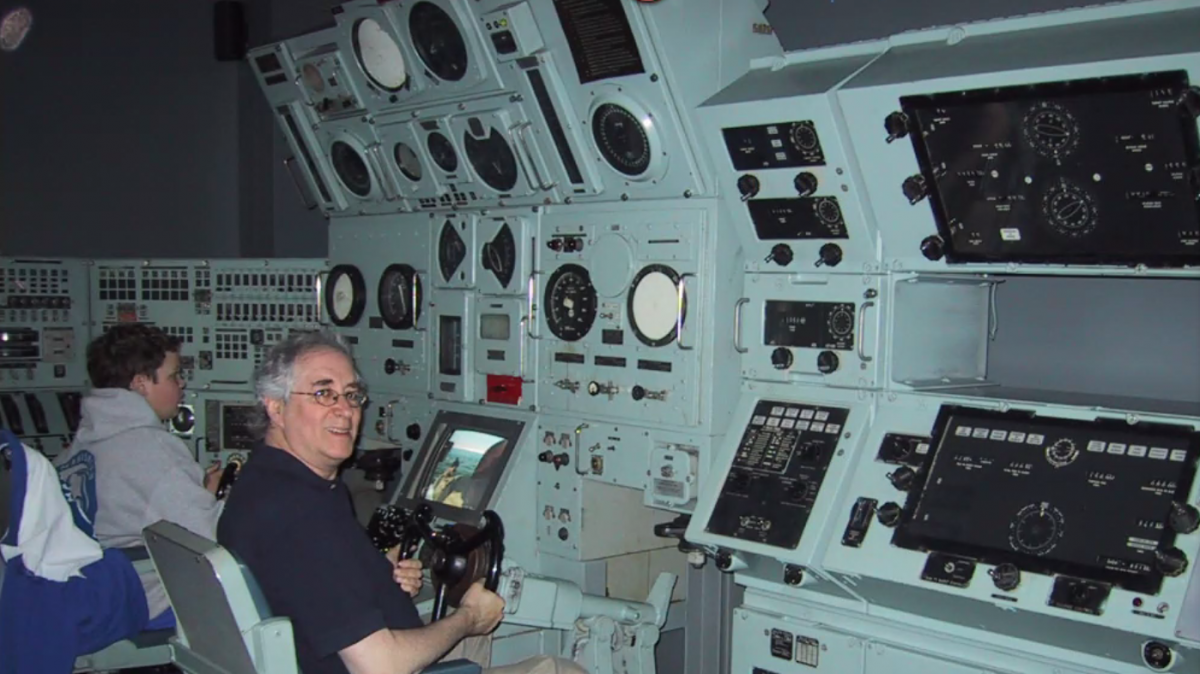 Historical Sites
Stop in Alexandria, VA at Gadsby's Tavern, built around 1770. It used to be a pub / hotel and meeting place of various political notables. Many well known historical figures such as John Adams and George Washington frequented the establishment for business transactions and social conversations alike. In fact, George Washington's townhouse was right around the corner and it is said to have been one of his favorite places to eat. Today, it's a restaurant / museum where you can have a private meal or hold a large function, all dining in historic splendor.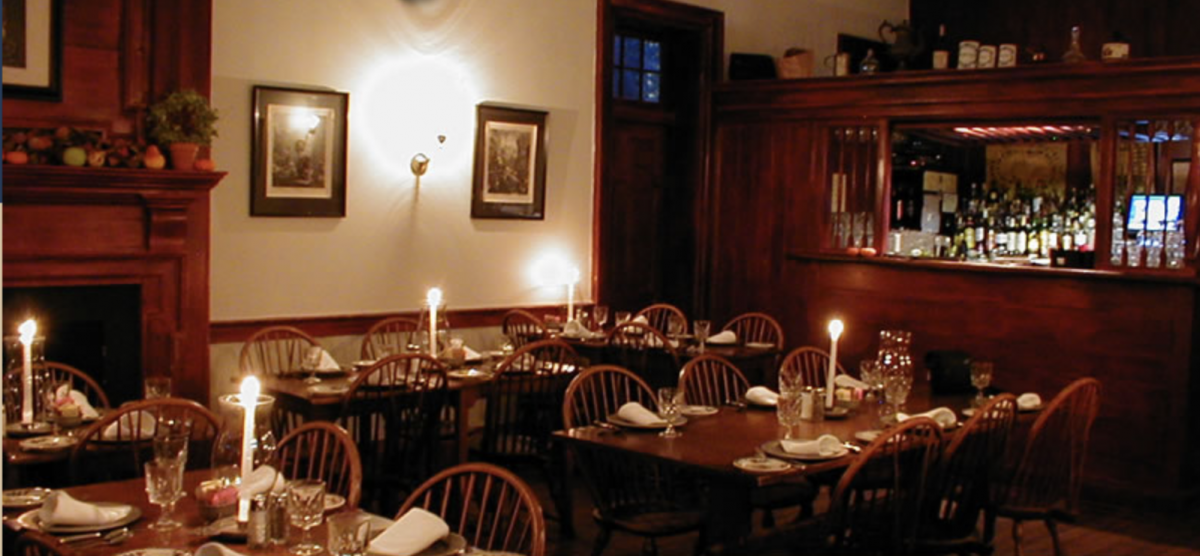 Fun Foods and Super Fresh Ice Cream
Stan and Sandra stopped at Kilby Cream, at Exit 100 near the top of MD. It's a very rural setting - just beautiful pastures all around. The town is called Rising Sun. Pull over at Kilby Cream for the freshest ice cream on the planet. They raise the dairy cows right across the street from the shop, so they get fresh milk daily to make truly fresh treats! It's been family owned for several generations.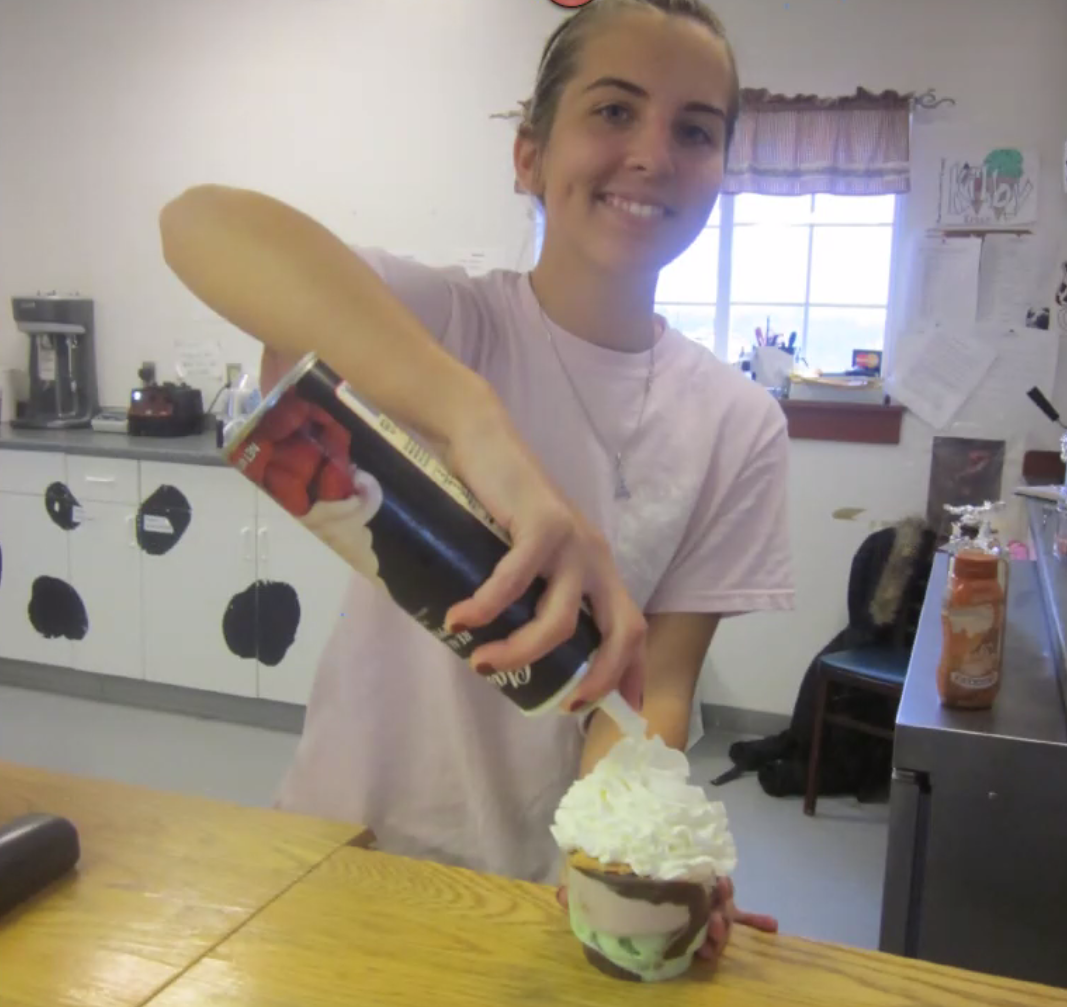 Angelo's Civita Farnese is one of their favorite places to stop for great Italian comfort food in Providence, RI. They've been serving delicious meals for 96 years now (since 1924) and are pretty darn good at it!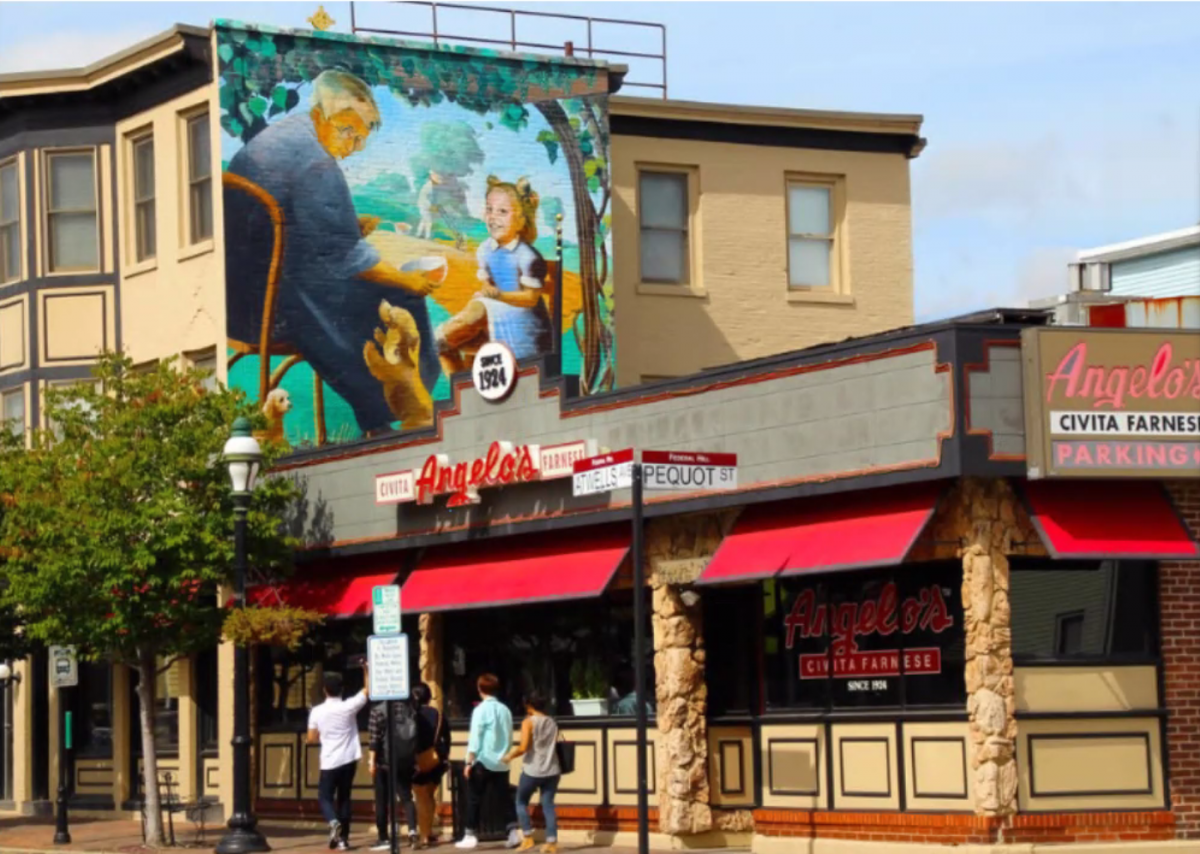 Stan and Sandra think they may have found the best nuts ever at the Good Earth Peanut Co. in Skippers, VA.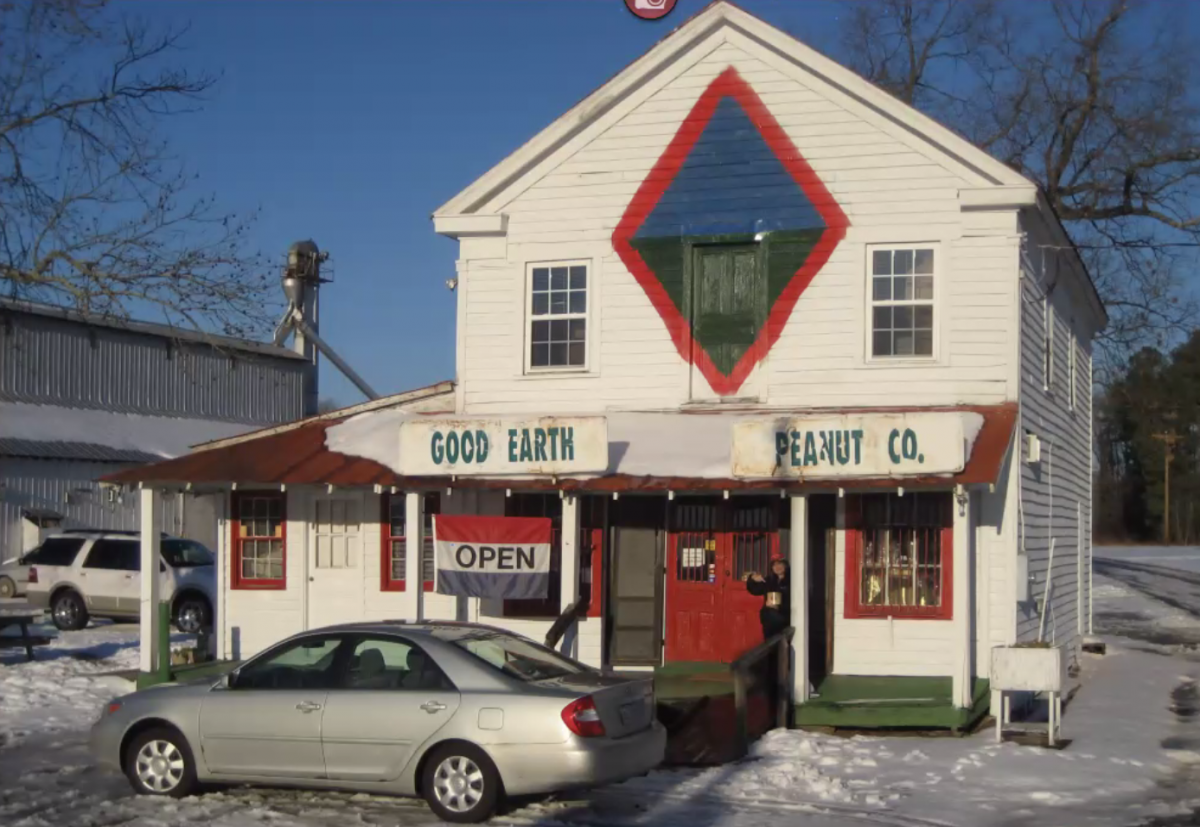 Here's the inside of the Good Earth Peanut Co. showing all the tasting jars. They have 45 different kinds of nuts at the store for you to sample! So every time Stan and Sandra pass by, they stock up for the entire year.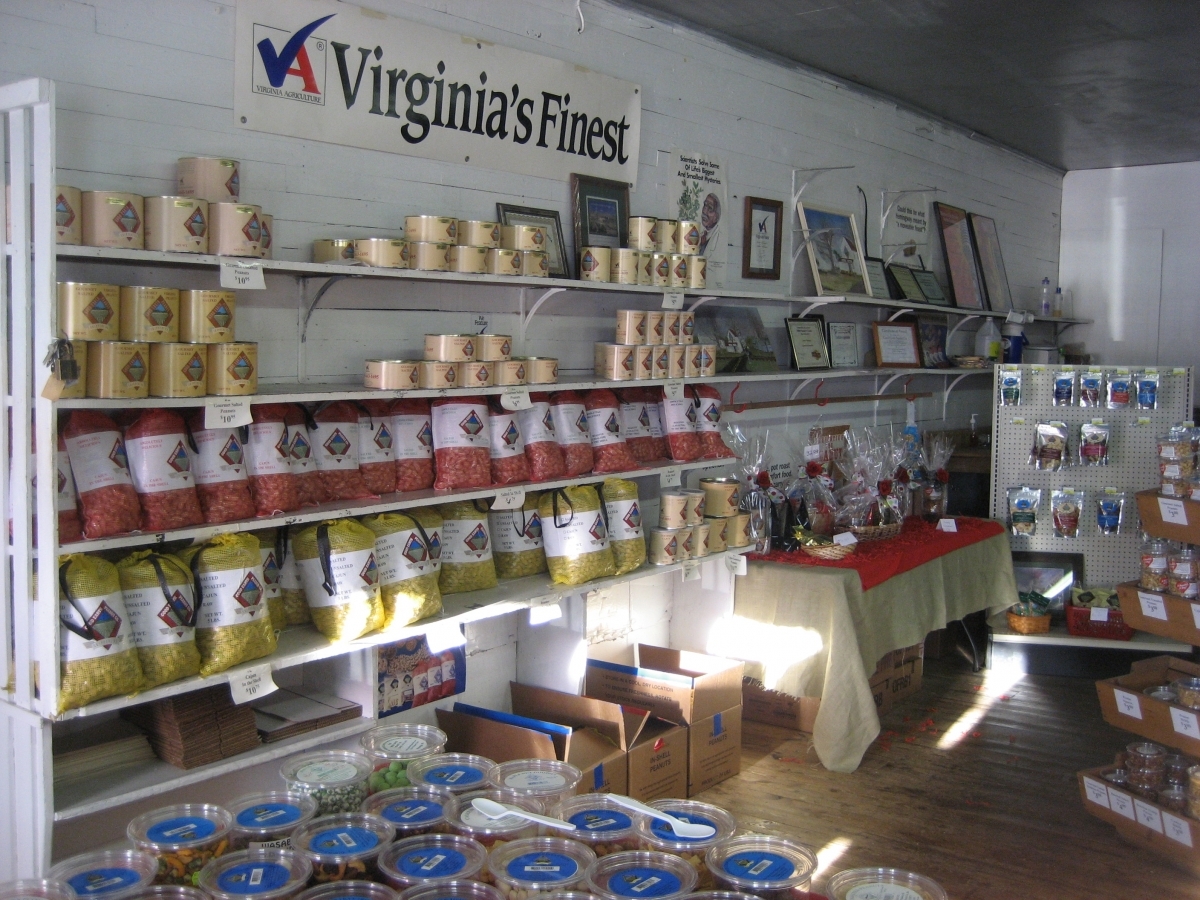 And if you're ready for a filling but fantastic meal, be sure to stop at Capriotti's in Wilmington, DE. They have really great fresh bread.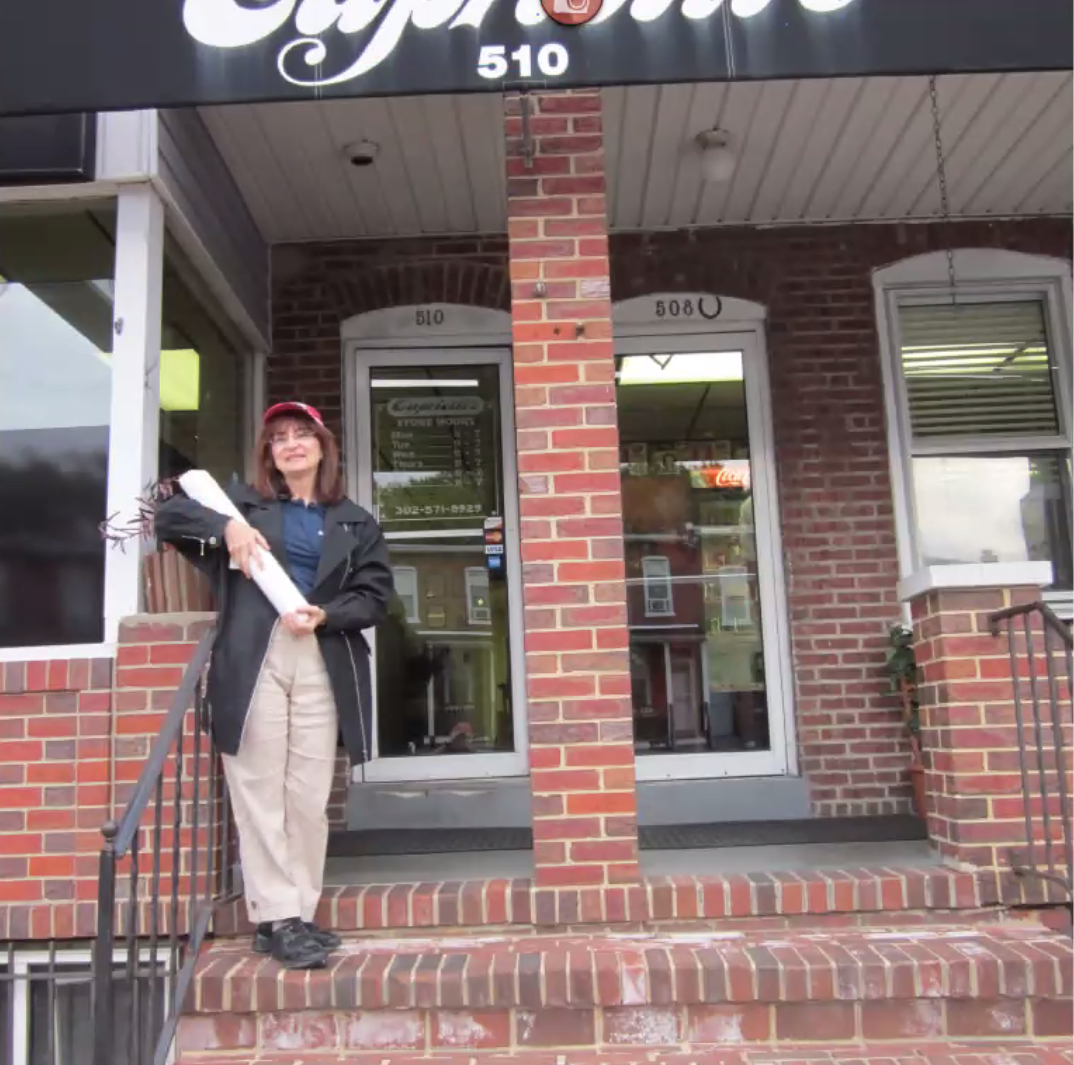 You can enjoy "Thanksgiving dinner on a bun" all year long. This is one of Sandra's favorites.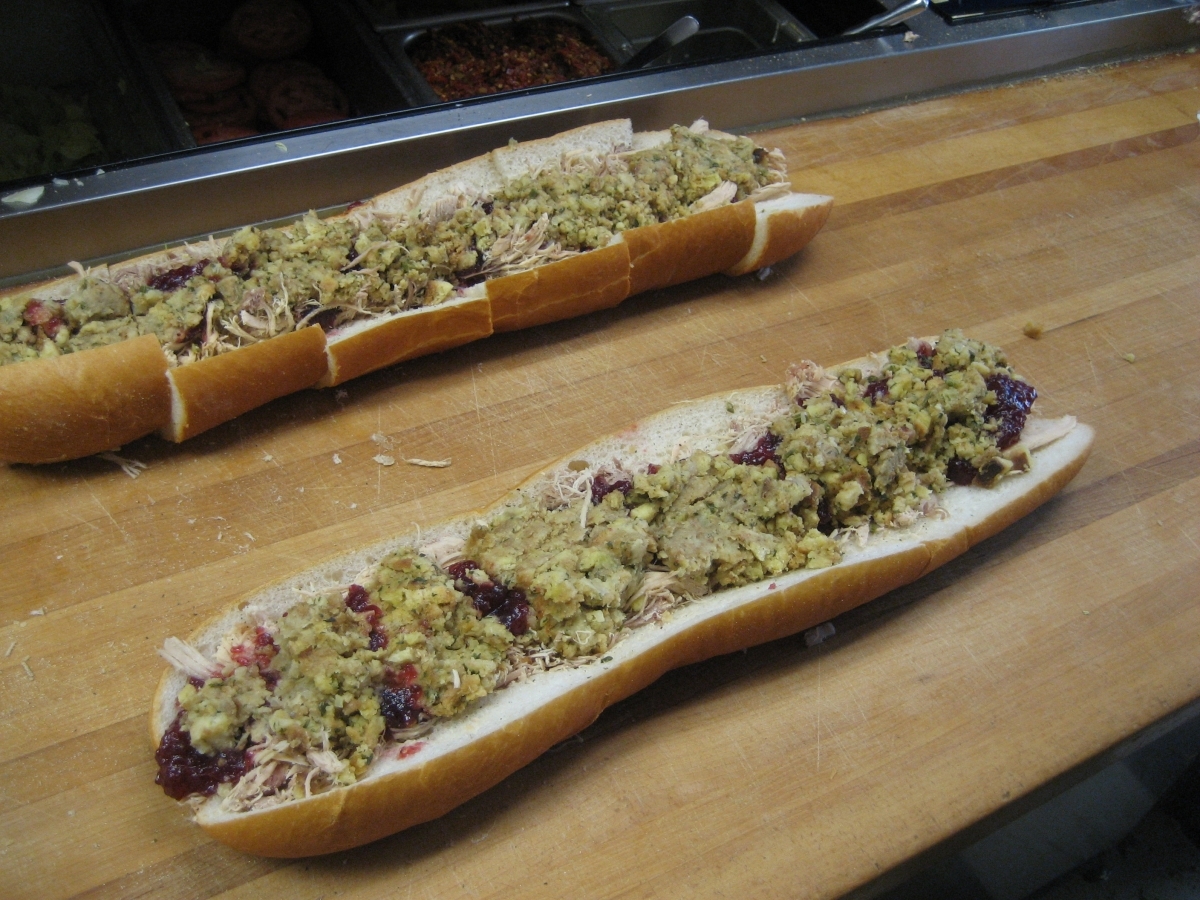 What else could I see?
Here are some more things you might see / learn while driving I-95:
- In Concord, MA you will learn that Dr. Samuel Prescott and not Paul Revere completed the famous midnight ride.
- You can swim with the sharks at the Adventure Aquarium in New Jersey. ("Can" and "should" are different things.)
- The Byrum River in CT/NY got its name when native Americans paddling on the river looking for European traders to buy whisky would shout "buy rum".
- The first electric bill was issued in 1883 in Roselle NJ, the first town in the nation to be lighted by electricity.
- Mr Potato Had was was born in Pawtucket, RI in 1952, and was the first toy to be advertised on television.
- Most professional baseball teams in the United States use Lena Blackburne's Baseball Rubbing Mud scooped from a secret spot in the Delaware River.
And so much more!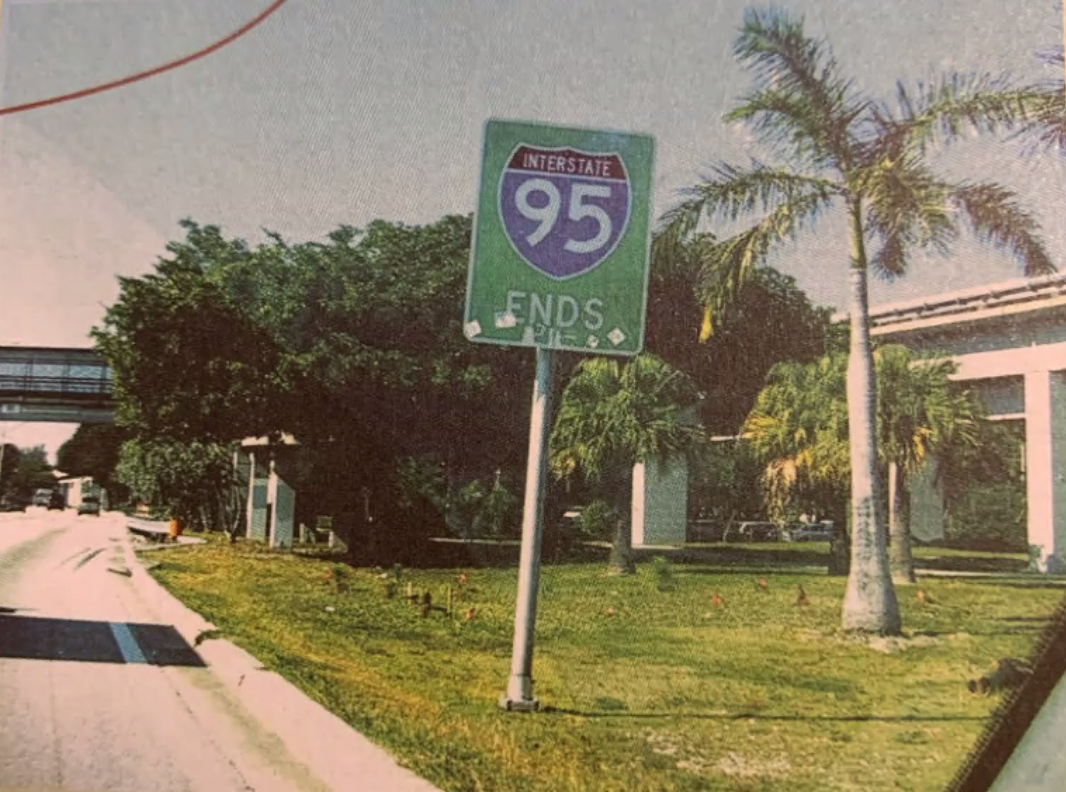 Thanks for sharing!
A big thank you to Stan and Sandra for sharing their research and experience with the group. We hope you check out their e-book and enjoy taking a drive down I-95!
Join us next Sunday for another fun-filled VTE. 7:00pm EDT. We'll hear the travel experiences of other wonderful Evergreen members. Also, you can look forward to another delightfully delicious cooking segment! See y'all then!