Newsletter April 2019
Published by
Kayleigh Ebenrick
on May 23, 2019
Tech talk
Did you know...? If you are online on the Evergreen Club website, and you make your browser window smaller, the format reverts to the mobile-friendly setting. This can feel confusing because the colorful circles go away and the computer puts everything into the smaller 'mobile' format. (The screenshot below shows what it normally looks like -- on the computer version)...

So if you find yourself wondering where the circles have gone, try making the window larger again by hovering your mouse over the corner of the window till you see the little arrows, and click and drag out to re-size. Both views work, it's just your preference on whichever verison you're more comfortable using.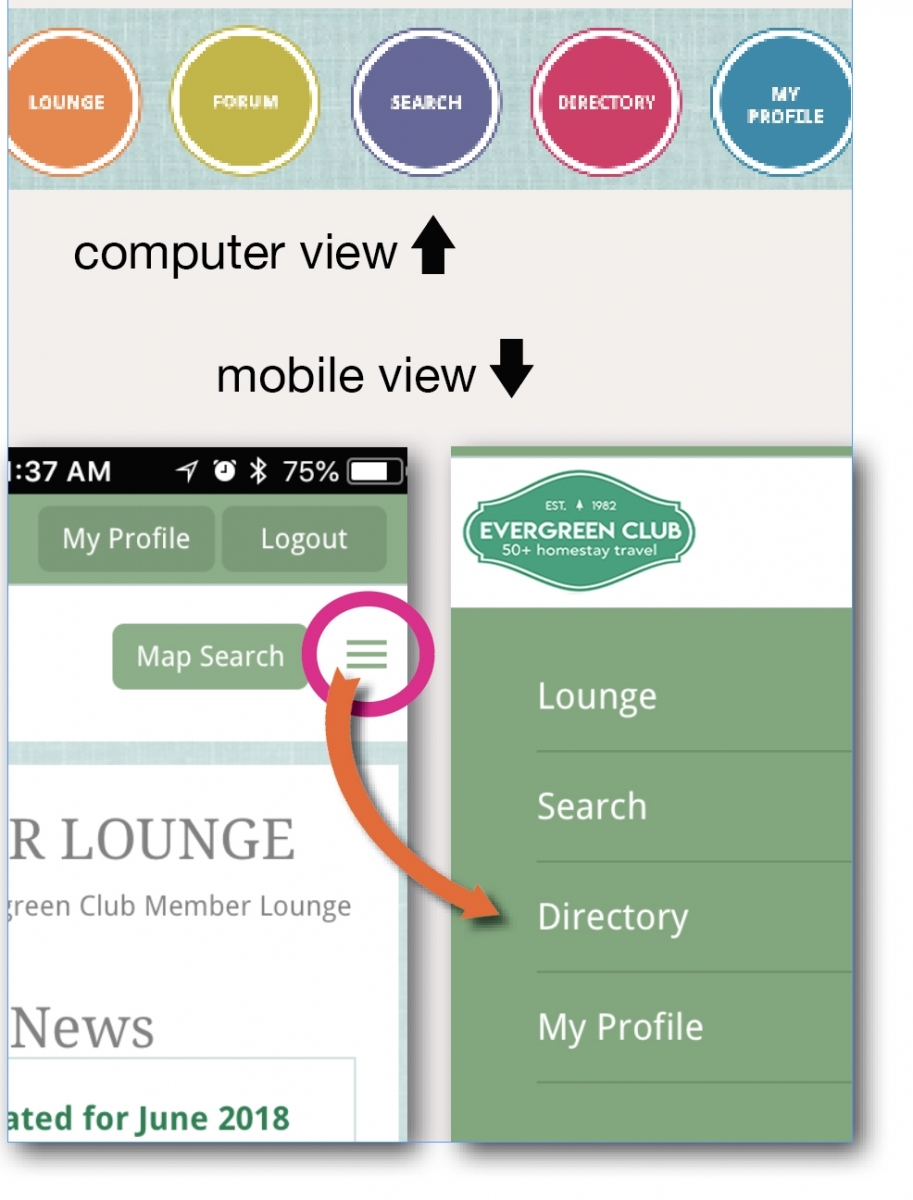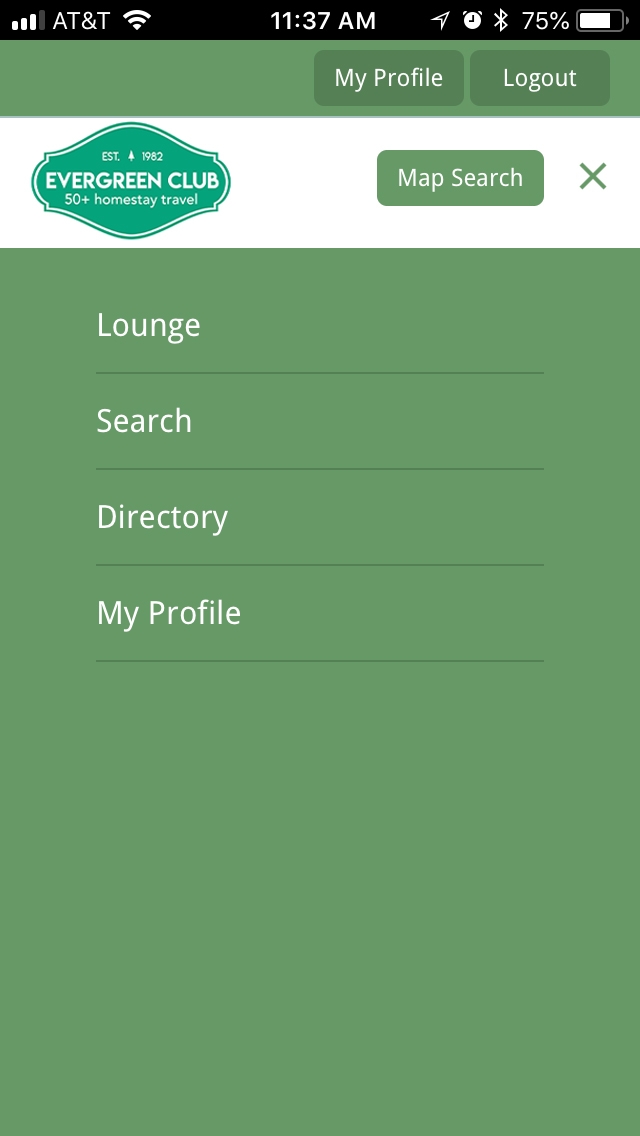 So don't worry, everything is still there. It just looks a little different. We're taking steps to bring the Evergreen Club "into this century" and moves like making our website mobile-friendly are a big step in that direction. We hope there will be more improvements like this in the future. But we'll do our best to walk everyone through the steps so nothing's lost in translation. We also welcome your feedback on how we can make the user experience smoother and more simple.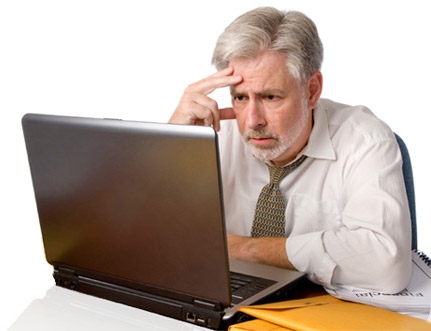 Courtesy Call
Friendly reminder to call your host to check in periodically before your visit. It's polite to give updates on your timing and let people know if your plans change. This is why it is so important to please include your mobile / cell phone number on your profile. In some instances, the Evergreen office will need to reach you in case of emergency. If some plans have unexpectedly changed, you can call the Evergreen office and they'll help you make contact.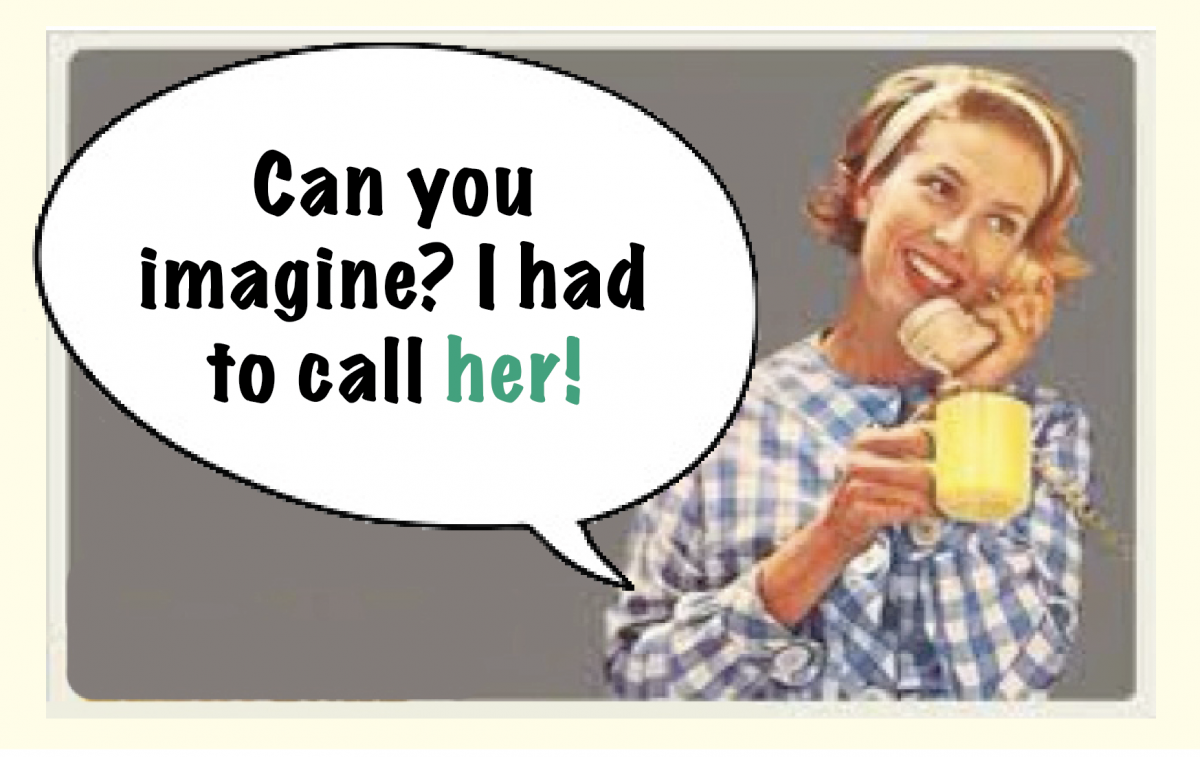 Delicious Bran Muffins
Evergreen member, Pam from California shares her recipie!
The best part about these muffins is that the batter lasts for 5 weeks! Enjoy fresh muffins every day without the work or the clean up!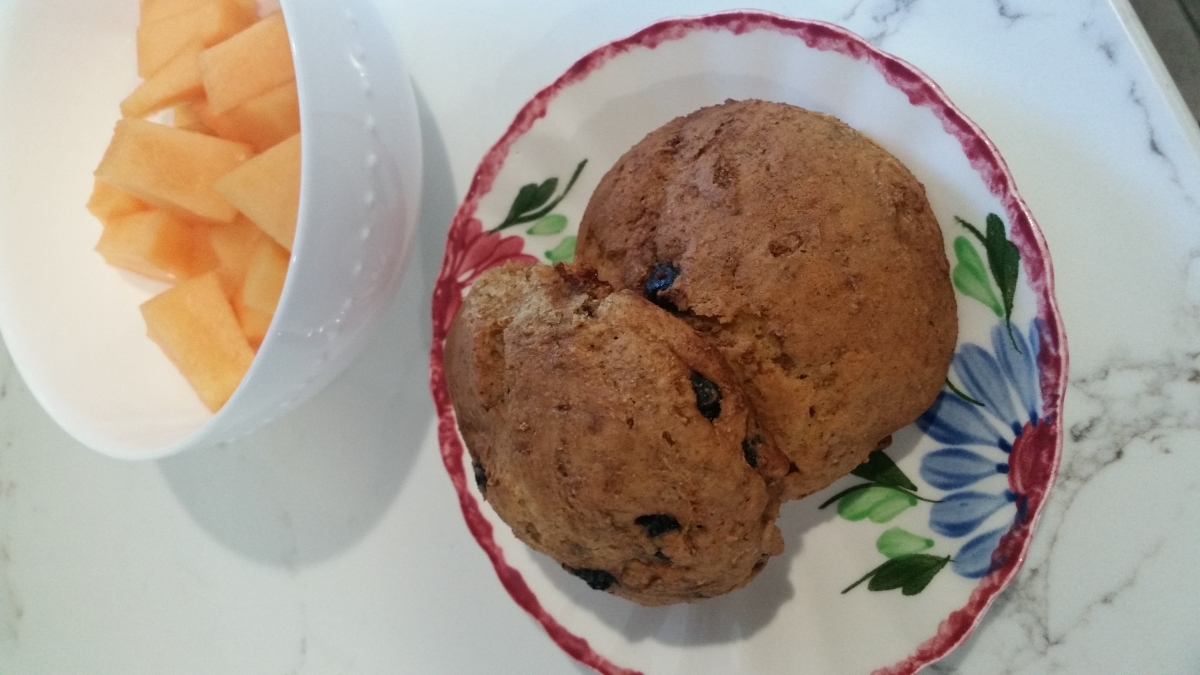 Ingredients:
1 1/2 Cups Sugar
2 eggs
1 1/2 Cup Shortening (or Crisco)
1 cup of hot water (to pour over All Bran Cereal)
3 Cups All Bran Cereal (looks like dried worms)
2 1/2 Cups Flour
1/2 Teaspoon Salt
2 1/2 Teaspoon baking soda
3 Cups Buttermilk
1 Cup Walnuts
1 Cup dried Blueberries or Raisins
Instructions:
Pour hot water over All Bran cereal and leave to cool. Cream together, sugar, eggs and shortening. Mix together flour, Baking Soda and Salt. Add alternately Buttermilk and flour, blend in cooled bran mixture, blueberries and walnuts. Batter can be used immediately, or stored in the refrigerator for up to 5 weeks. Cover tightly until ready to use. Do not mix the batter again. Spoon batter into a greased muffin (or muffin papers) tin without disturbing the batter.
Bake at 400 degrees in a preheated oven for 20 minutes.
Note: You can also make muffin tops or cookies on a cookie sheet with parchment paper. Cook for 15 minutes at 400.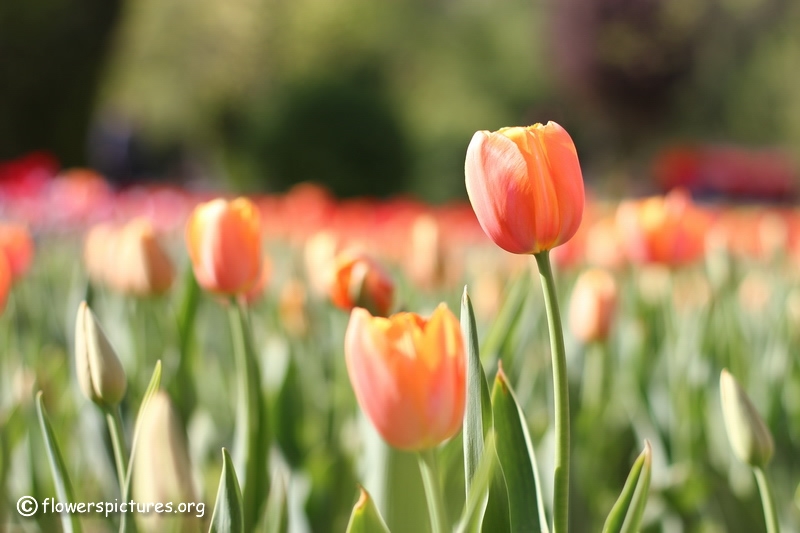 Happy Travels,
The Evergreen Team
Click to DOWNLOAD a PDF of this month's Evergreen Newsletter
Mobile / International: 1+813-551-3197
Toll free from USA & Canada: 1-800-962-2392
A monthly publication of the Evergreen Bed & Breakfast Club: A homestay travel club for people over 50 & seniors. Make friends. Host well. Travel savvy.