Newsletter June 2019
Published by
Kayleigh Ebenrick
on June 14, 2019
Classified Ads ... Follow Up
From travel partners to home exchanges, from pet sitters to new connections, there's always something new going on over in the Classifieds section of the website (found on the Lounge page). Even if the dates specified don't work with your schedule this time, please still get in touch with them so they can keep you in mind for the future. You'll see the classified ads section in green text in the image below. Notice that you can add your own, and click directly on the ad for more details.
Current Classified Ads
We have a female member looking for another female travel partner for a trip overseas. Pack your bags and go have an adventure!

A member from Arizona is looking to exchange homes with someone in North Carolina.

There's a need for a house/pet sitter 1.5 miles from Rocky Mountain National Park in Estes Park, CO. Enjoy hiking and hanging out with Toby the Golden Retriever for a week!

And we've got a member just looking for some friendship & great conversation.

If any of this sounds like something you'd beinterested in, please click on the Classifieds sectionon the Lounge page, and then on the Ad itself formore info, or call the office and we can help set you up with the member making the request.

The Directory: Even Better Online
The Print Directories have mailed & should arrive within a week-10 days from now. These are for people who were members prior to April 2011. Otherwise, a copy is available for purchase ($15 incl. shipping & handling). We encourage everyone to use the online Map Search (purple circle) which is up-to-date in real time. And use the online Directory (pink circle), where you can still print any page range you want.
And there's a secret weapon on the online Directory: you can search by the members who share your same interests! Keep reading in the "Did you know...?" column to find out how!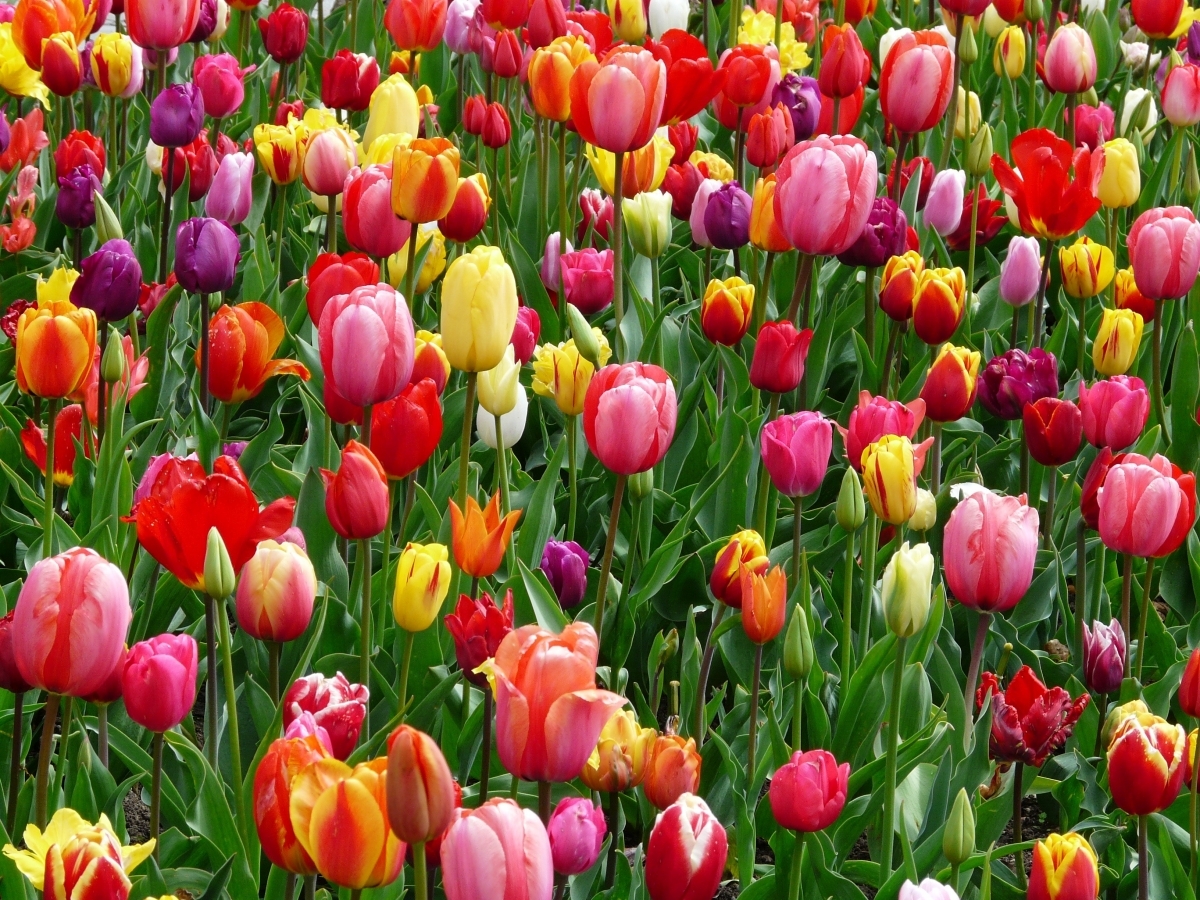 Did you know...?
Member Tom S. of Detroit asked if we have a way to search by hobby.
Yes, we do! Thanks for asking, Tom!
Want to stay with members who share your same hobbies or interests? How cool to have instant things in common!
You can sort by hobby or interest on the Online Directory, just as you Search for a member's name or city.
Go to evergreenclub.com, log in, and then click on the pink Directory circle. Because it's a PDF you can search for a certain word within the document by clicking the little magnifying glass.

Type in your interest, like "quilt" to filter for other members who also love to quilt. Did you know there are 23 people who wrote "woodwk" for wood working in their profile? So don't forget to consider abbreviated forms of the word. Try typing in "Bird" which will include birds, birding, birders, etc…
Keep reading for an explaination of how to use this handy tool.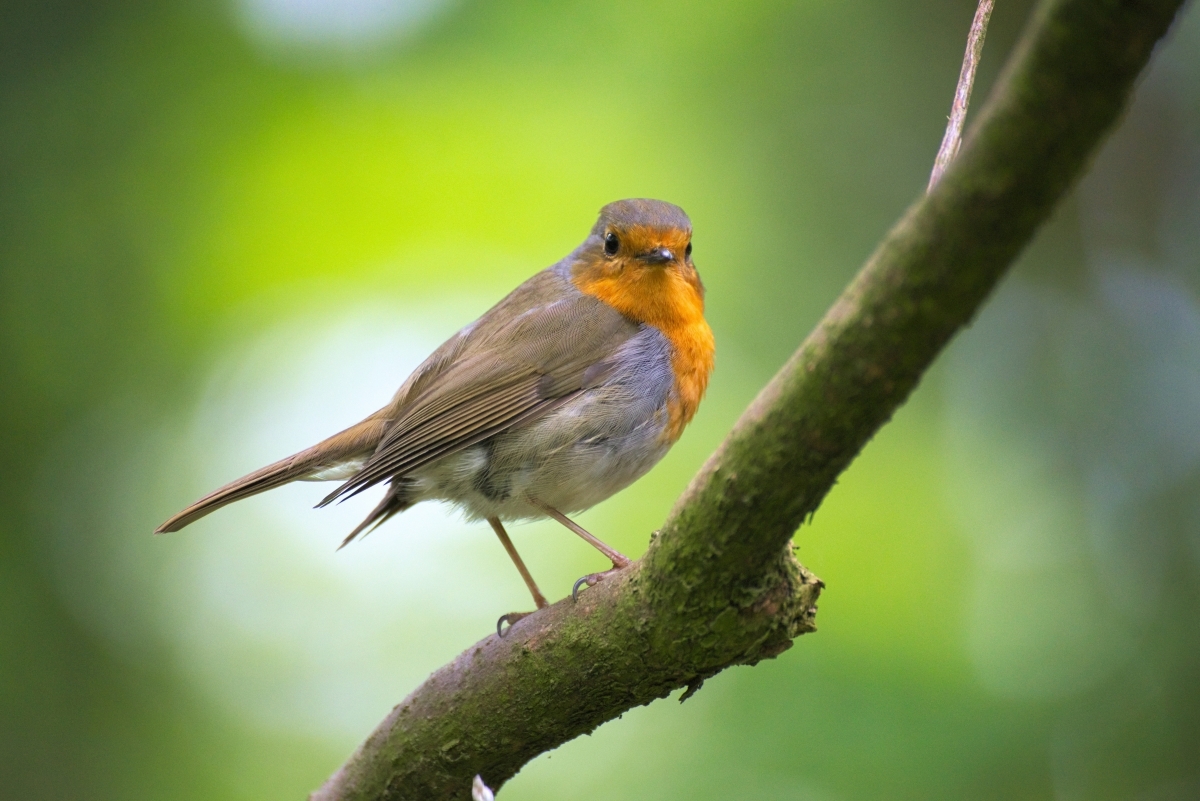 In this case, we've searched for members also interested in birding, so we clicked the little magnifying glass and typed "bird" into the search field. We put a check mark by "Highlight all" which highlights every instance of "bird" in light green. Looking to the right in that same search bar, you can see the number 36. This means that there are 36 members who have listed bird, birds, birding, or birder in their Directory Summaries. By clicking the little right-facing and left-facing arrows in that same search bar, you'll automatically advance to the next use of the word.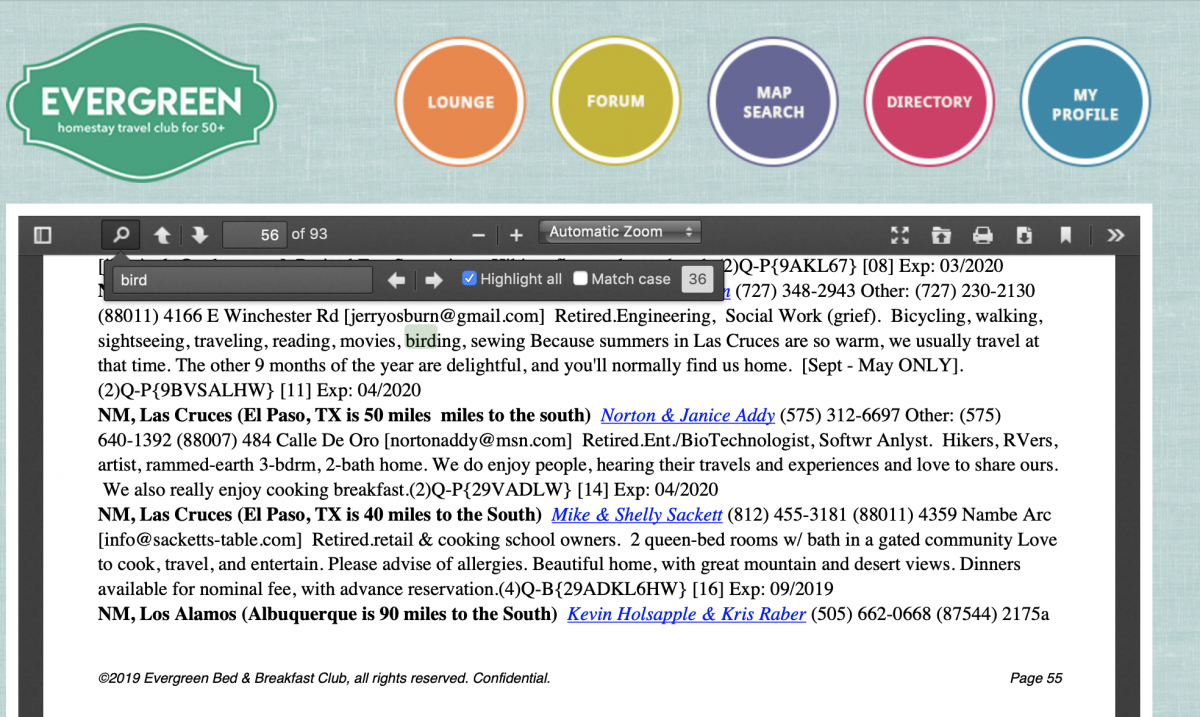 It's a very handy way to quickly navigate the online Directory and discover other members with similar interests! Let the fun begin!
Got a Vacation Home?
It is FREE to list your additional home: Click JOIN, create a new username and password; fillout info. At bottom of page click Proceed to Payment (this saves your work). On the credit card page do not fill it out. Simply scroll to the bottom and click Cancel. The office will take care of it from there! Again, there's no charge!

Housekeeping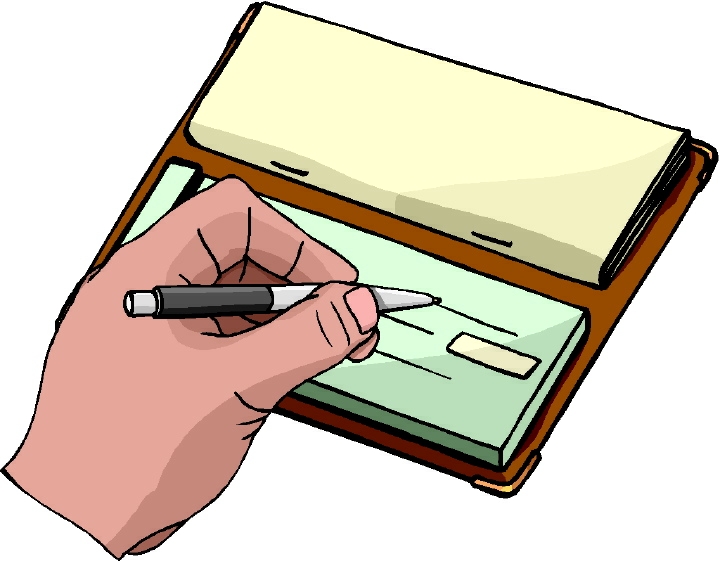 When renewing your membership by check, be sure to write Box #31559 on the envelope.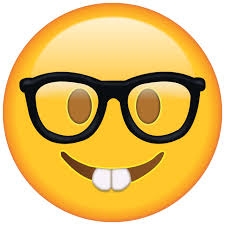 Having trouble logging in? 98% of the time the Username is incorrect. Upon request, the system will email the Username to you.
Item of Interest
Along Interstate 75 - by David Hunter
If you drive on any section of I-75 anywhere from Detroit, Michigan and the Florida border, this book is a MUST. Full of practical info & roadside stories, this mile-by-mile guidebook entertains you & your passengers on your journey - it turns a boring drive into a fun trip!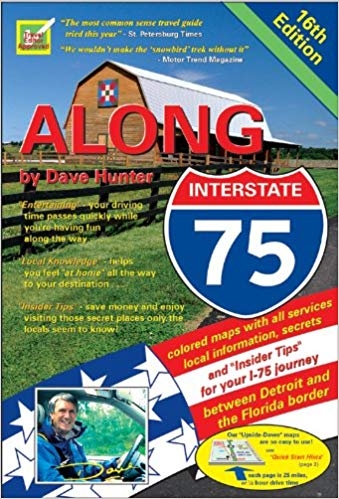 Happy Travels,
The Evergreen Team
Click to DOWNLOAD a PDF of this month's Evergreen Newsletter
Mobile / International: 1+813-551-3197
Toll free from USA & Canada: 1-800-962-2392
A monthly publication of the Evergreen Bed & Breakfast Club: A homestay travel club for people over 50 & seniors. Make friends. Host well. Travel savvy.